Have you ever dreamed of living in a unique and sustainable home?
If so, your dream could become a reality with the two-story shipping container home located in Tocumwal, NSW, Australia.
This property, which is listed on Real Estate, allows homeowners to enjoy a modern lifestyle while also taking care of the environment.
This two-story shipping container home in Tocumwal has an impressive back story. It all started with a dream to create something unique and sustainable, and the end result is nothing short of remarkable.
Read Also : Wonderful Two Story Shipping Container Home, Peru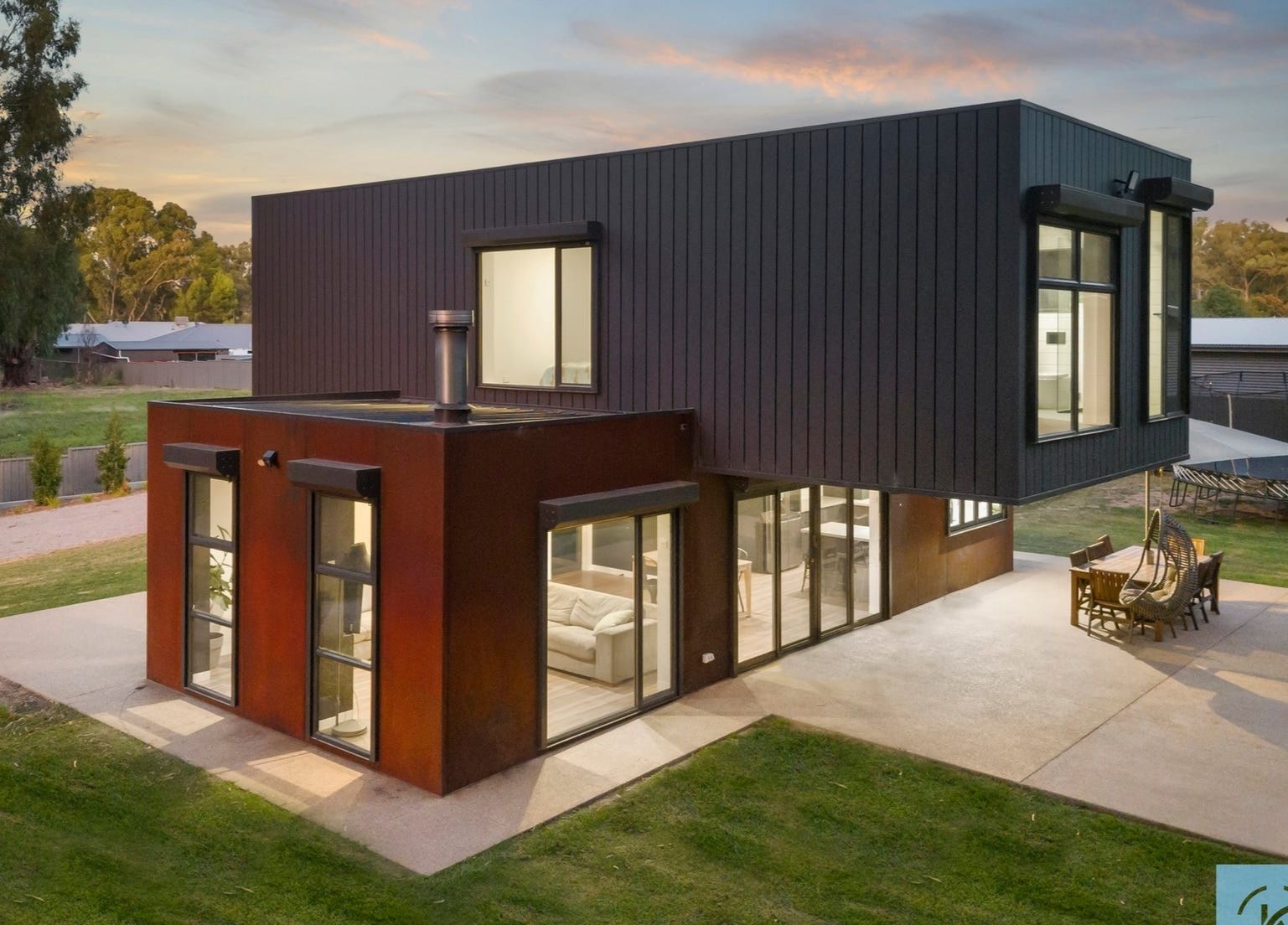 The home is made up of four interlocking shipping containers that have been modified to provide an open floor plan with plenty of natural light flowing through the space.
All the materials used are environmentally friendly, such as recycled steel and treated floors.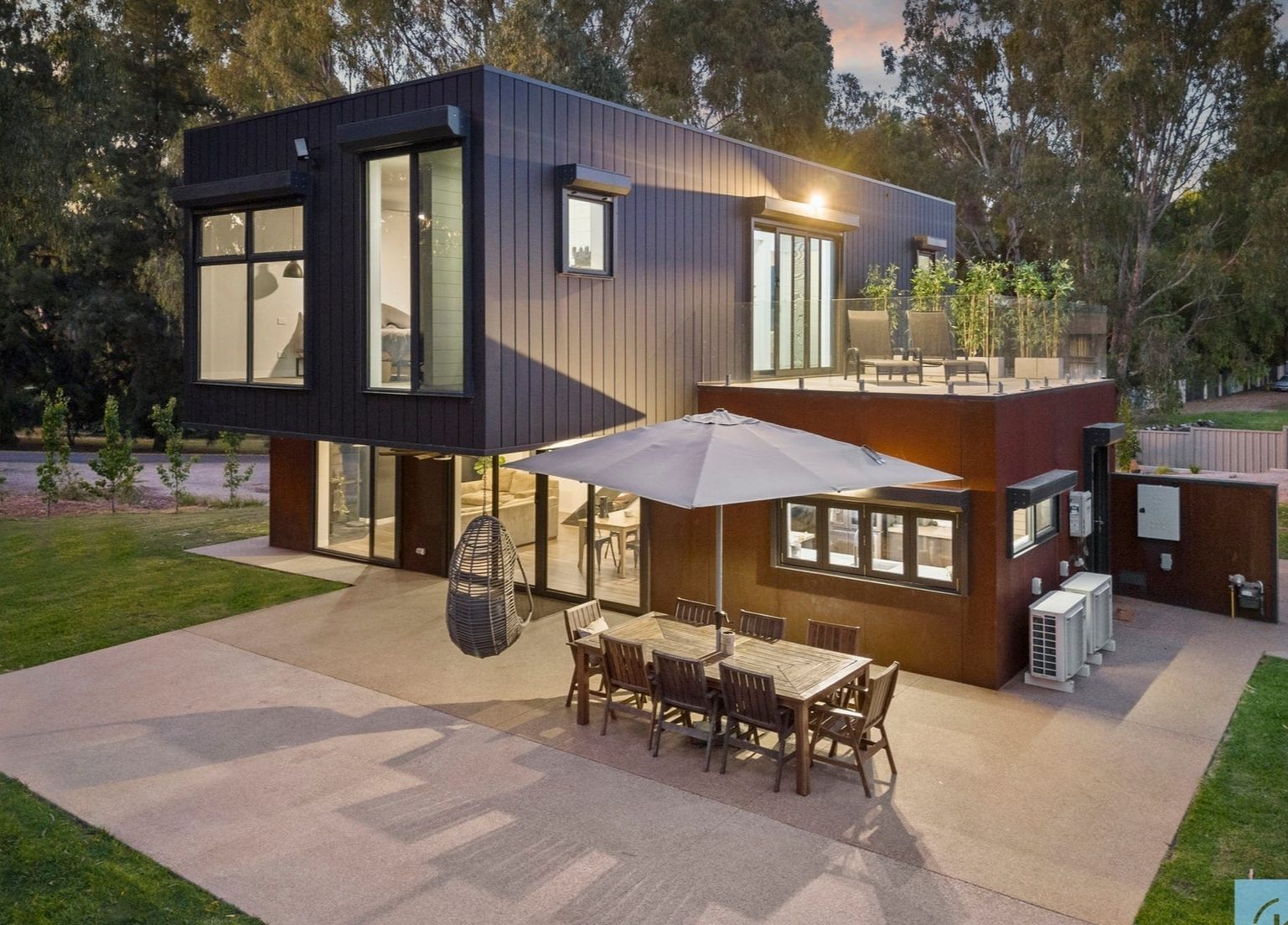 The outdoor dining area and large backyard make this property perfect for entertaining guests or just enjoying some peace and quiet outdoors.
Combining world-class engineering with the perfect land, interior decorators and stunning additions, this two-story shipping container home in Tocumwal is an architectural marvel.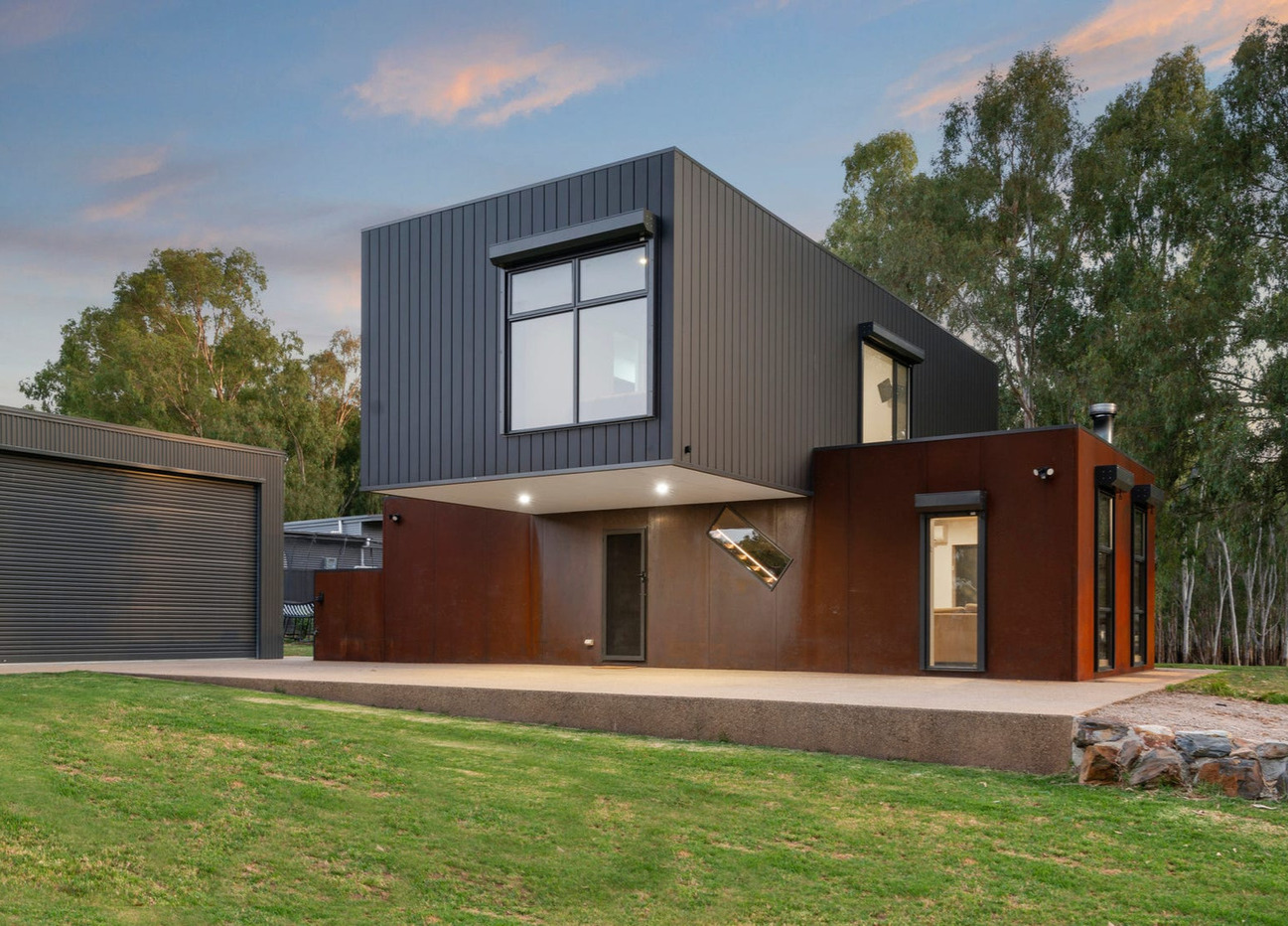 Every detail has been carefully considered to create an environmentally friendly property that also looks stylish.
This two-story shipping container home in Tocumwal is a truly remarkable creation and a testament to the craftsmanship of its builders. The property has been expertly designed and built to provide both outstanding insulation and whisper-quiet interiors.
Read Also : Two-storey Container House Model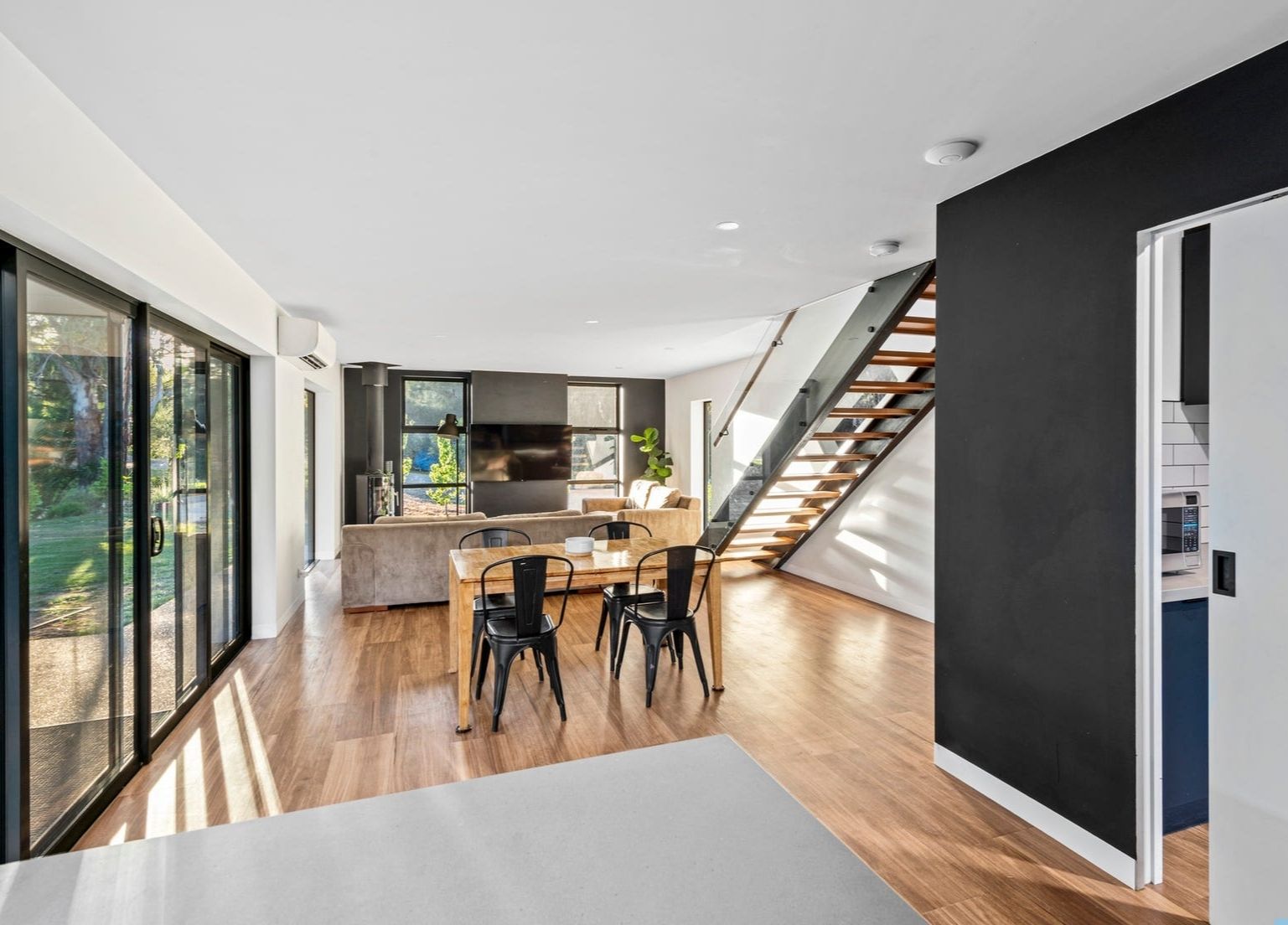 High-quality material choices have been made throughout, from sleek surfaces and soft carpets, providing an inviting atmosphere inside.
This two-story shipping container home in not only looks incredible, but also offers amazing versatility.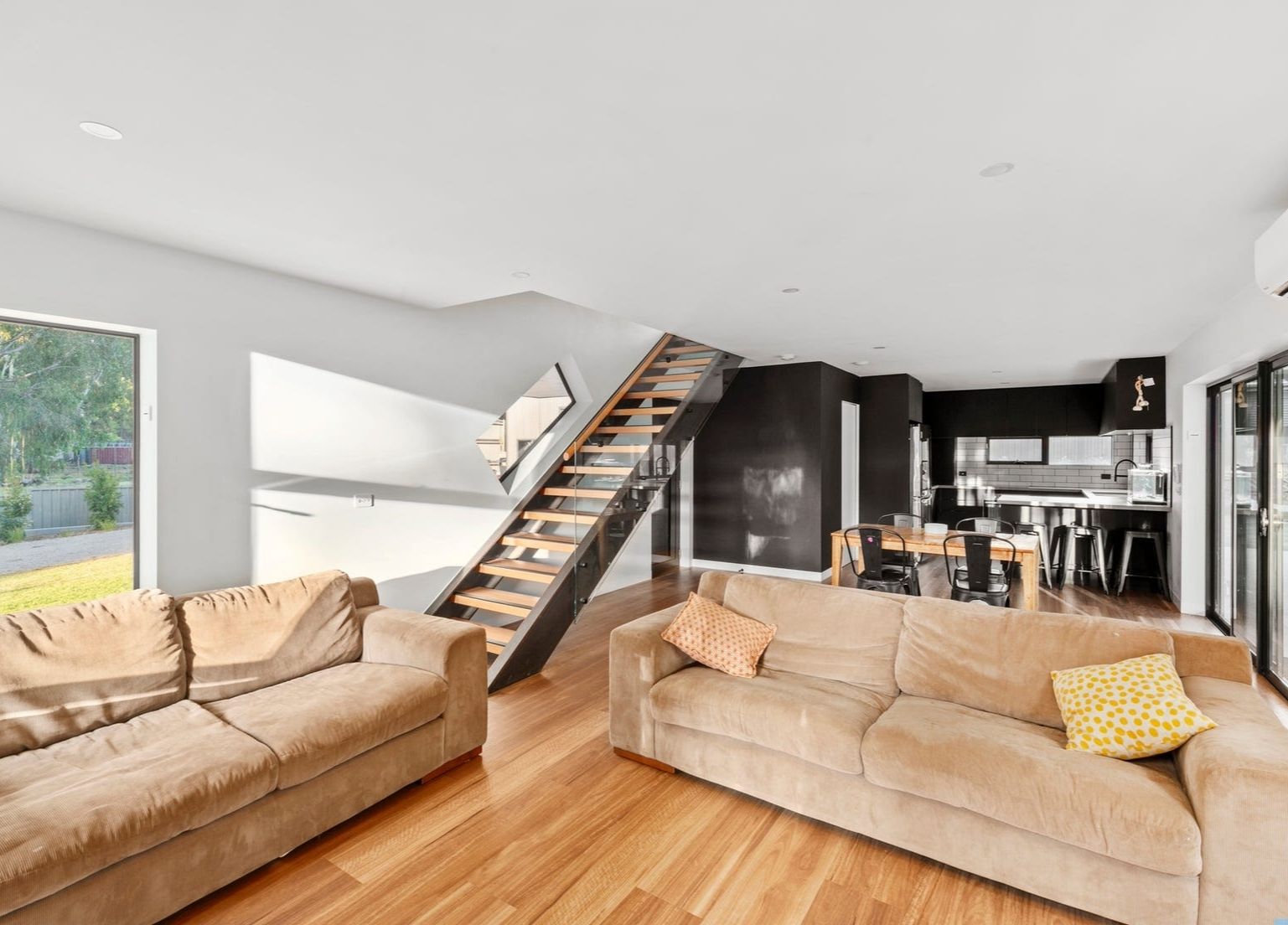 On the ground level, there is a dedicated study off the living area and a butler's pantry and laundry to add even more convenience.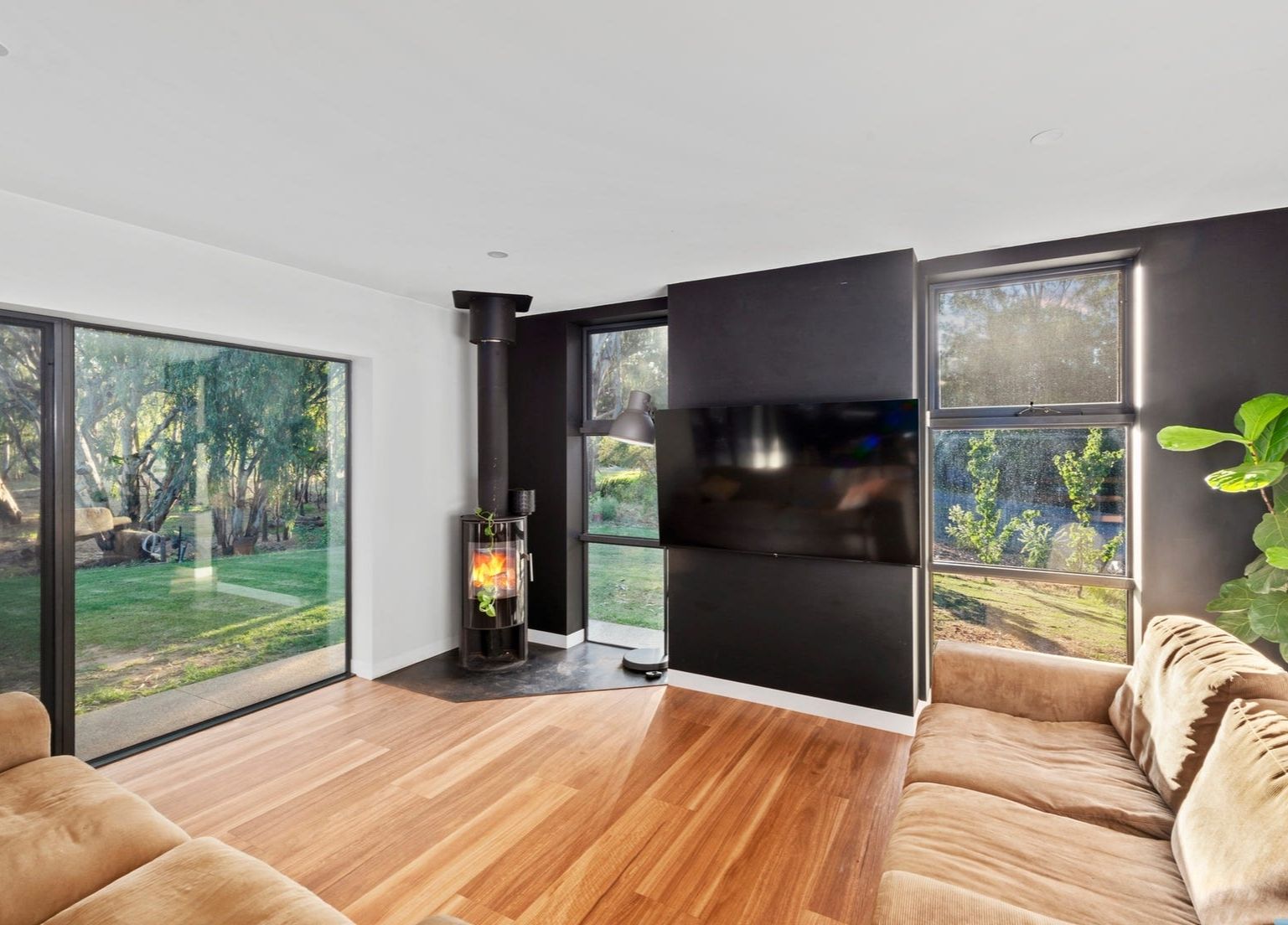 To top it all off, there is also a timber fire place for cozy winter evenings.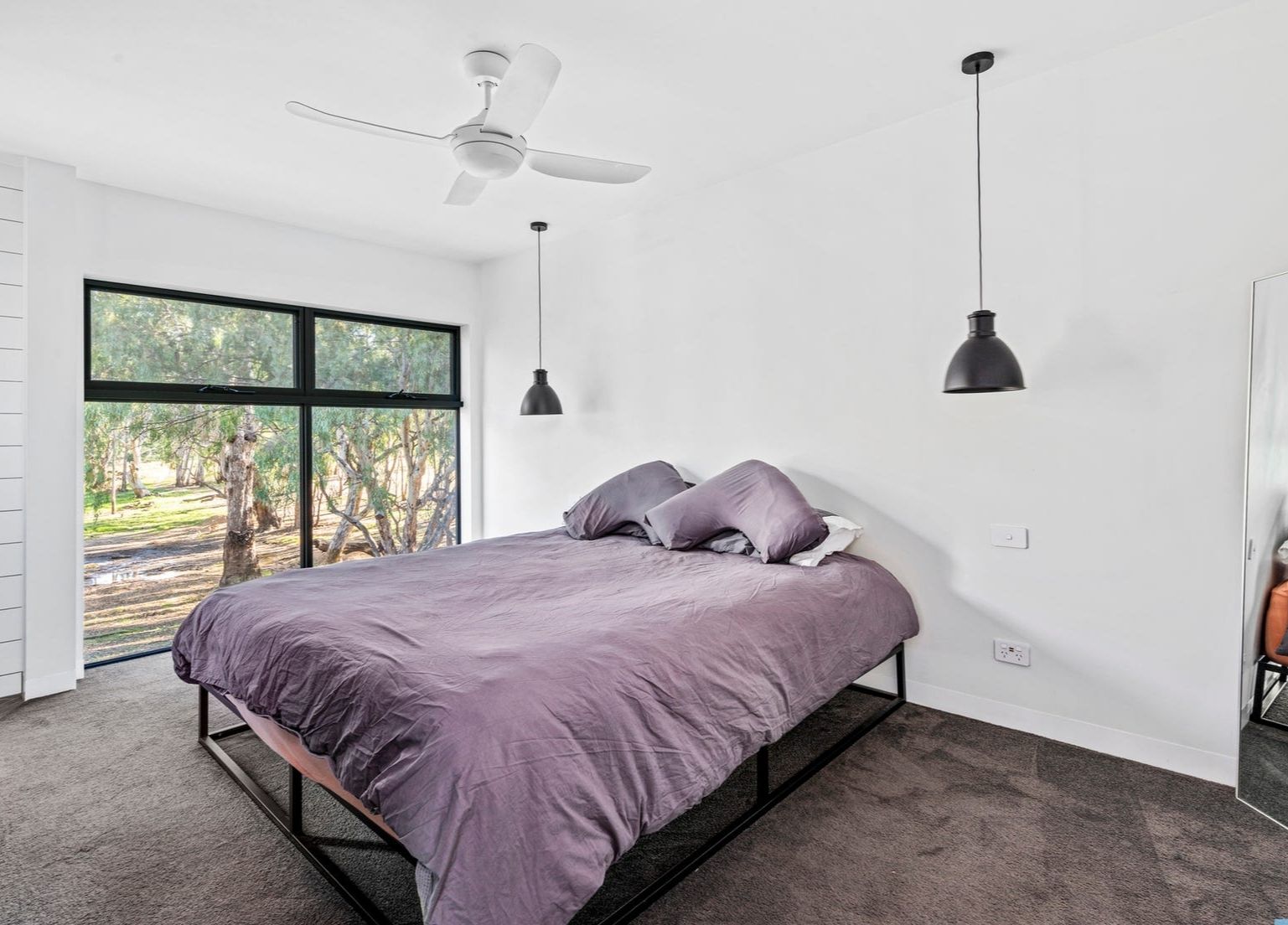 Upstairs, the master bedroom of this two-story shipping container home boasts a luxurious ensuite and walk-in robe. Additionally, there are 2 expansive bedrooms each with ample storage options plus convenient access to the central bathroom.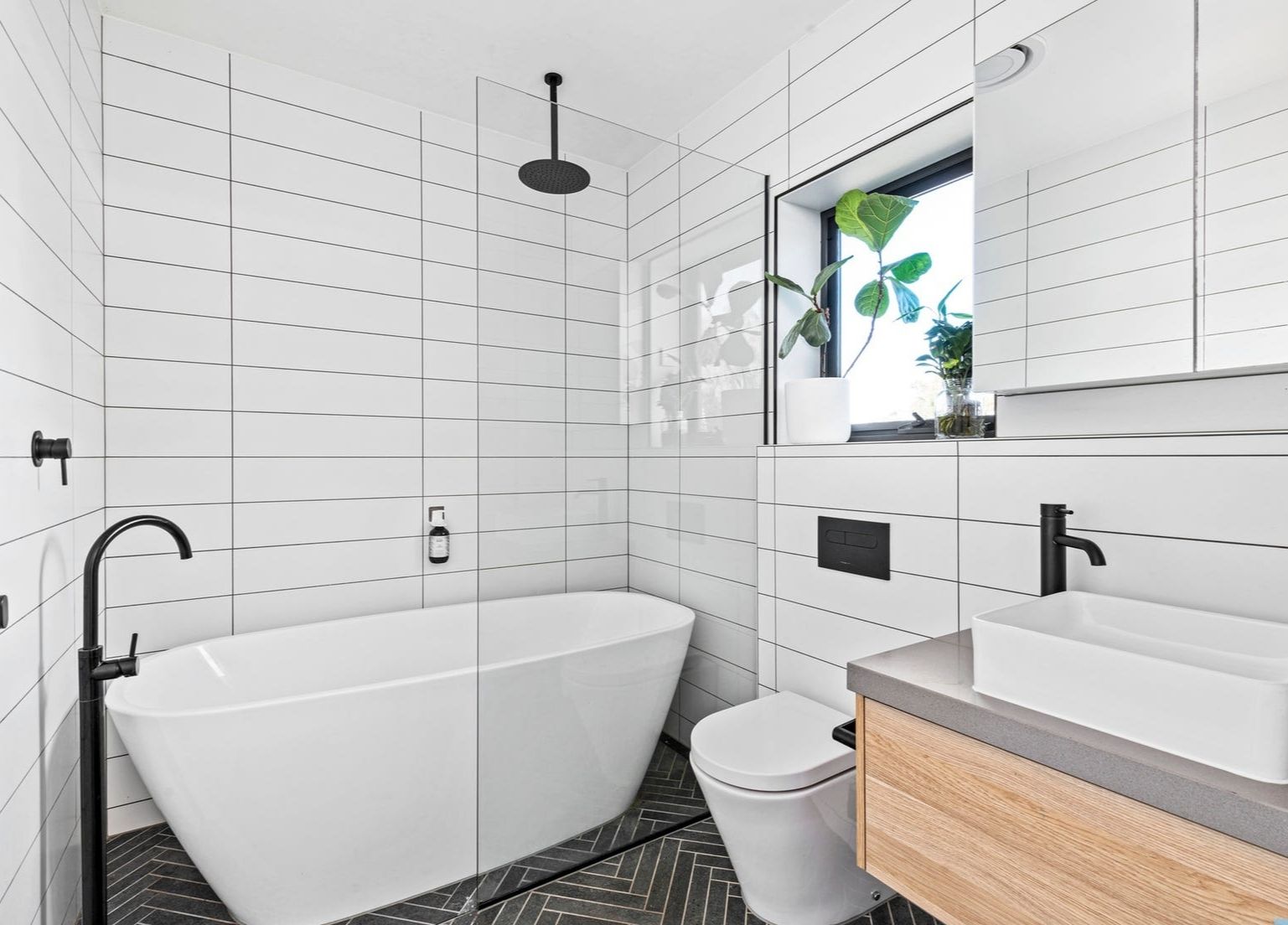 This two-story shipping container house delivers a range of modern comforts including heating and cooling, double glazed windows and shutters.
Upstairs, you can enjoy the morning sun with a spacious undercover north/west facing deck as well as landscaped gardens.
Read Also : $8,000 Conversion of two Shipping Containers
Plus, there is an impressive garage that can fit up to 6 cars. Altogether, this property offers incredible value and is sure to be treasured by its lucky owners for years to come.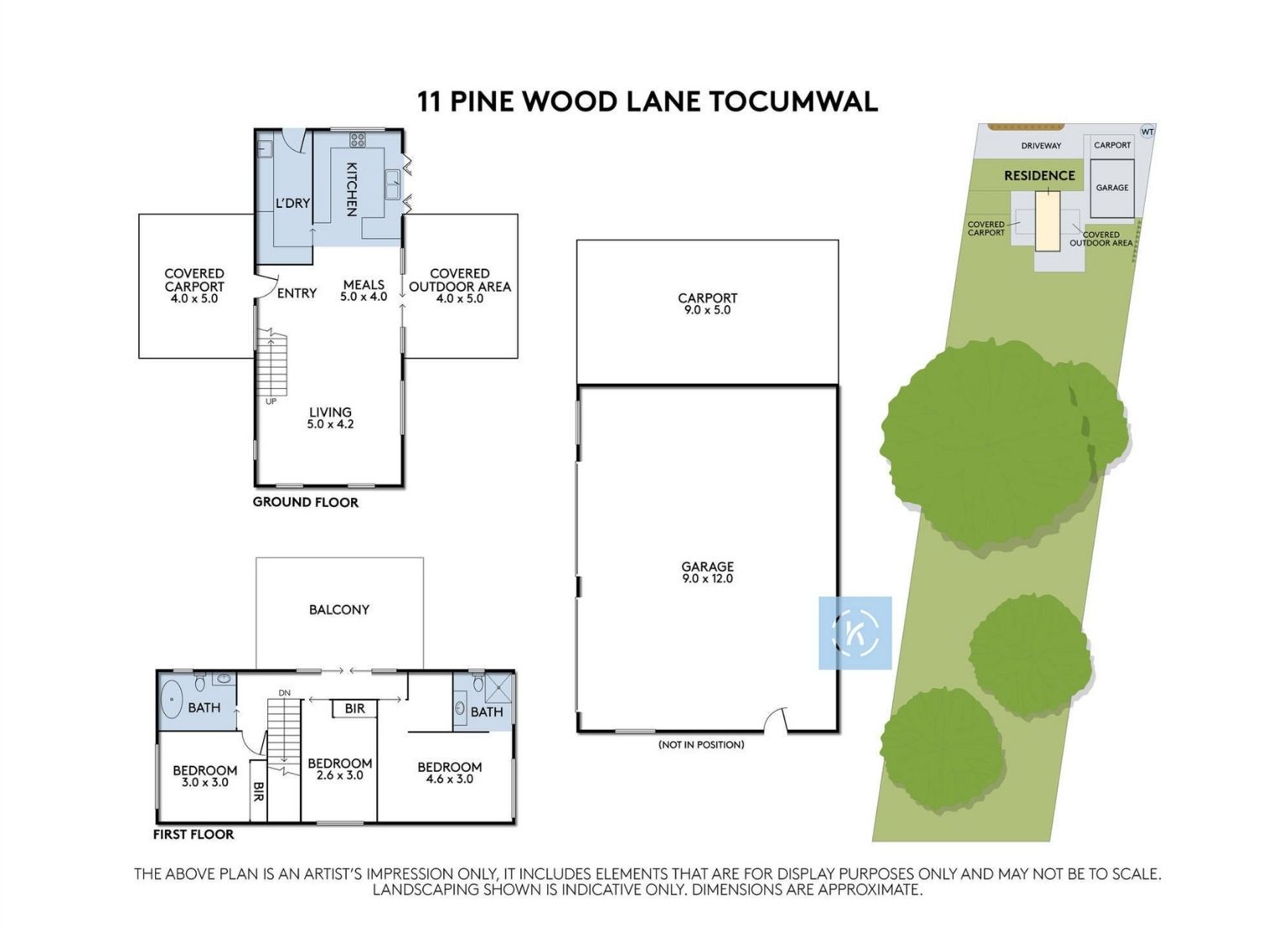 If you are interested in purchasing this property, you can contact the Real Estate agency for more information.
Shipping container homes have become increasingly popular in recent years, and for good reason. Not only are they affordable and sustainable, but they also offer features that are just as luxurious as a traditional home.
If you're considering investing in a shipping container home, then make sure to check out Living in a Container for some great examples and inspiration.
From tiny homes to large family residences, you can find all sorts of styles, designs and layouts. Plus, since these homes are made from recycled materials they are environmentally friendly and incredibly affordable.
So don't miss out on this great opportunity – visit the blog today!