A Tranquil Getaway in a Modernized Shipping Container Cabin in Coffman Cove, Alaska
Alaska, the land of the midnight sun, offers an exquisite blend of natural beauty and serenity. Tucked away in this wilderness is a cozy little cabin in Coffman Cove on Prince of Wales Island.
This unique abode, crafted from two recycled shipping containers, is an epitome of sustainability and modern living.
The cabin, hosted by Michael, offers a front-row seat to the mesmerizing waterfront views of the Clarence Straits.
Imagine waking up to the sights of whales dancing in the water or Bald Eagles soaring above.
With room for four guests, it features two comfortable bedrooms, three beds, and a bath.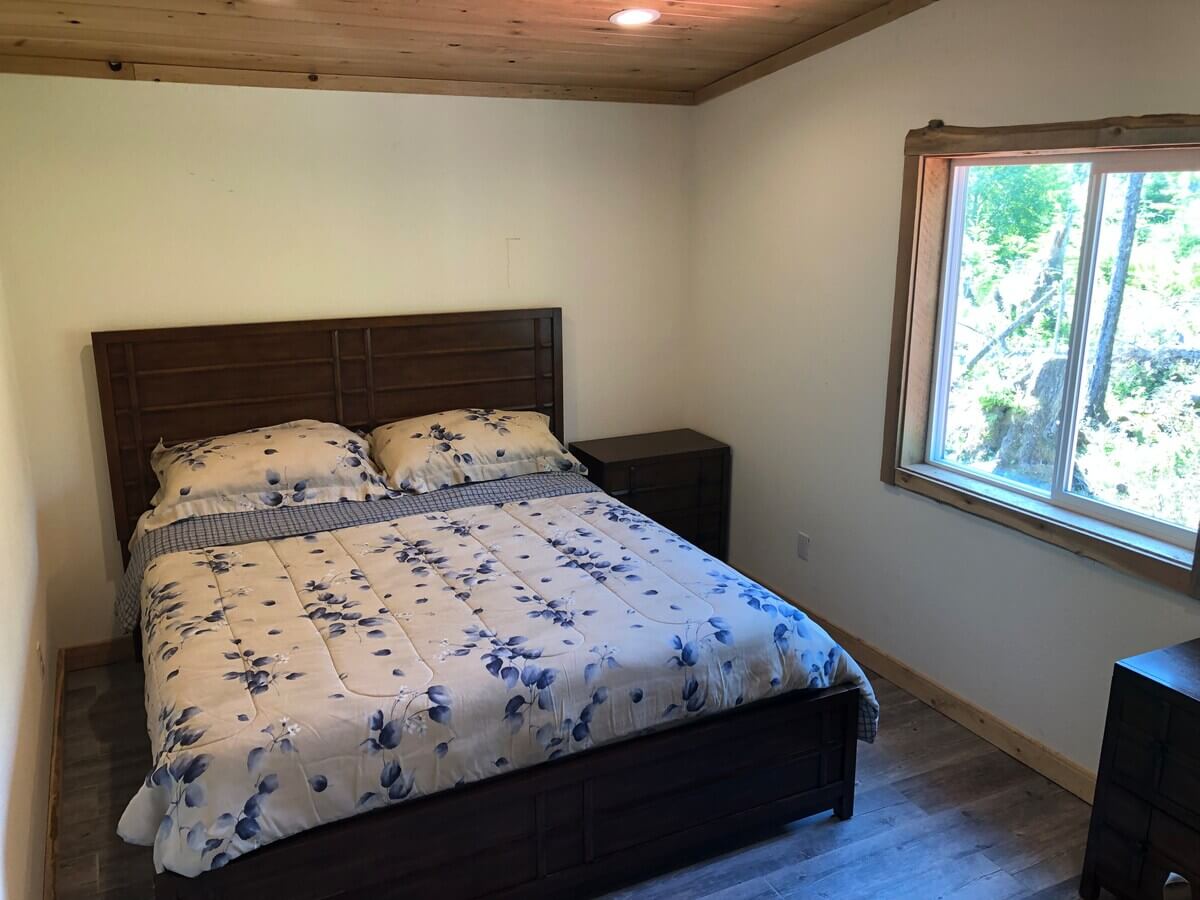 The master bedroom is adorned with a California King Tempur-Pedic mattress, ensuring a sound sleep after a day of exploration.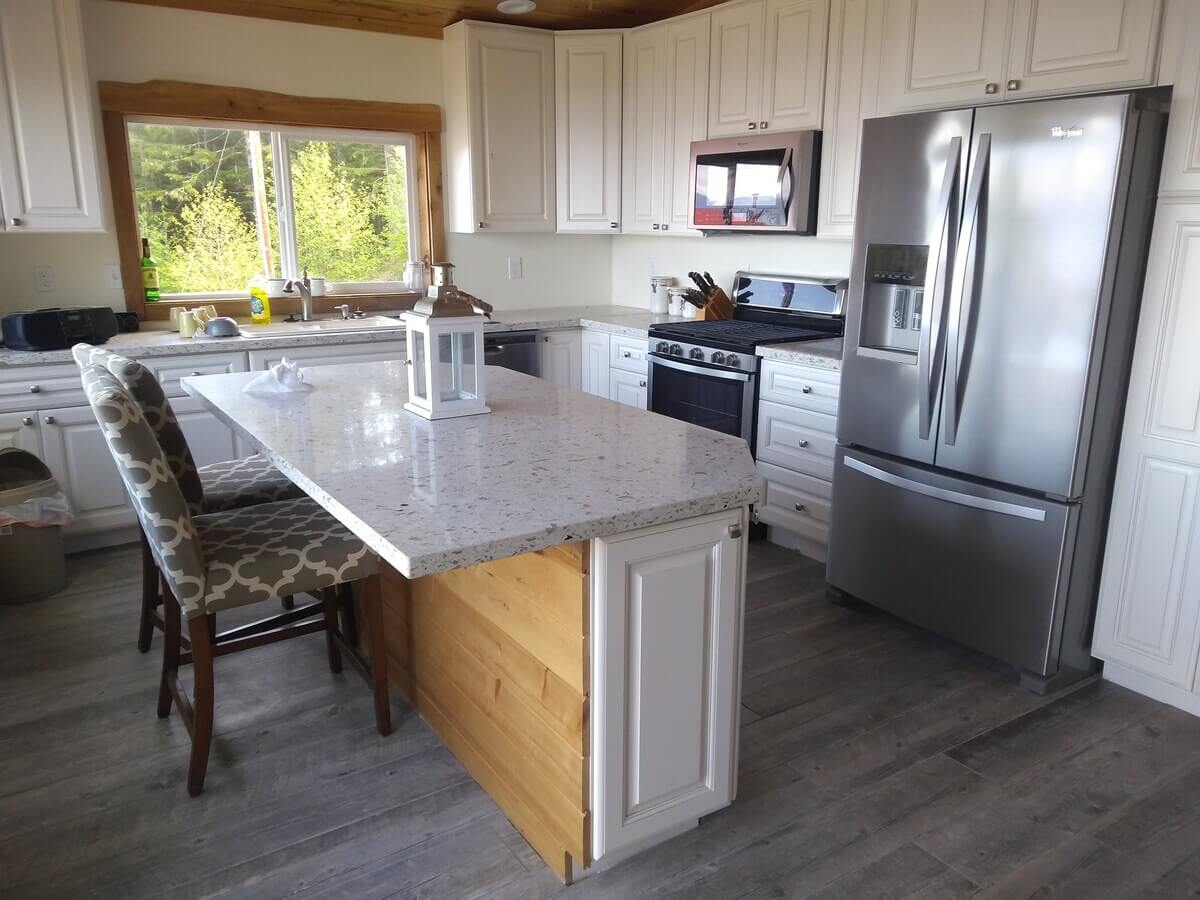 The heart of this eco-friendly cabin is its contemporary kitchen. Equipped with a gas stove, dishwasher, refrigerator, freezer, and microwave oven, it allows you to whip up a feast while enjoying the scenic vista outside.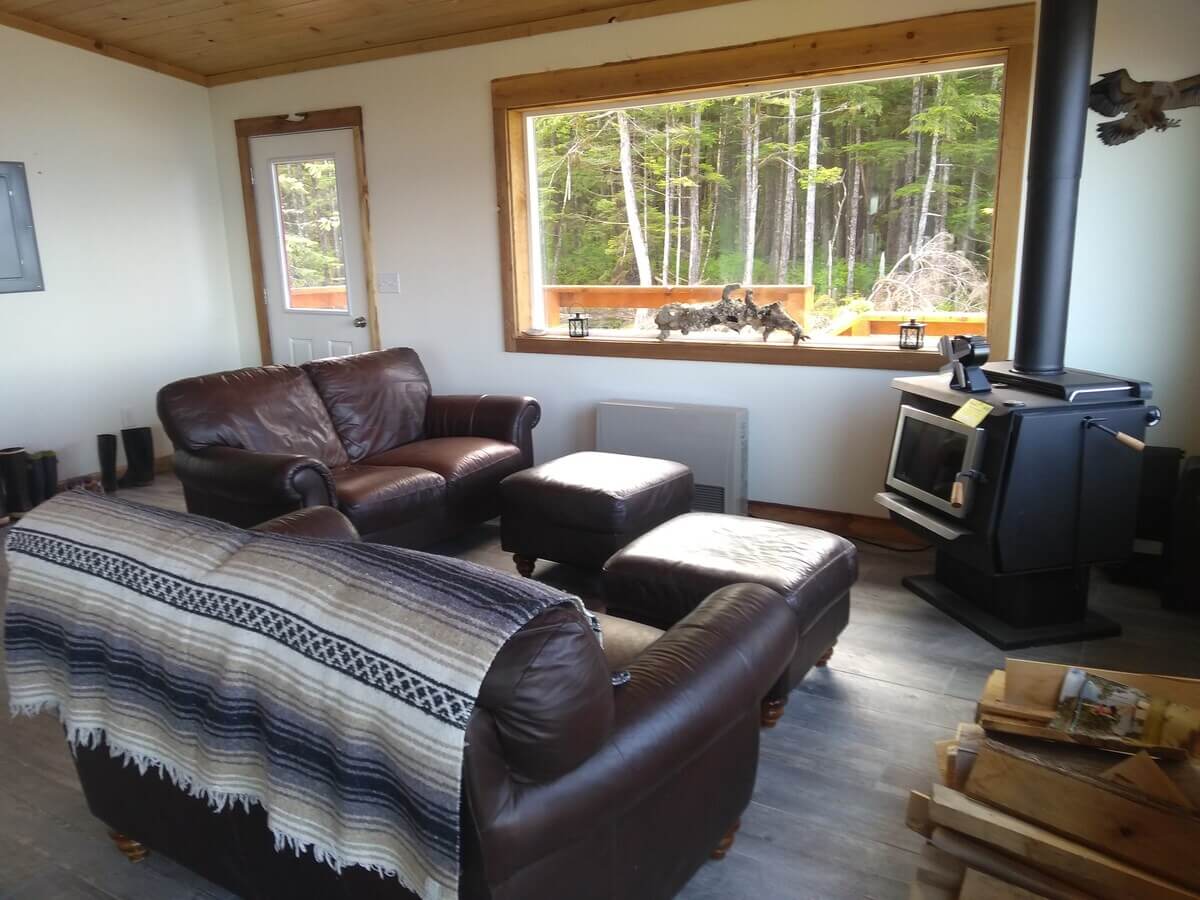 Adjacent to the kitchen is a comfy living room, complete with a wood-burning stove that adds an additional layer of warmth and comfort.
The cabin's unique design reflects the growing trend towards sustainable housing using shipping containers.
These containers are increasingly being repurposed into innovative homes, blending functionality with eco-friendliness. With their robust structure, they offer durability while also allowing for creative architectural designs.
In addition to its modern amenities, the cabin offers a washer, dryer, and even Wi-Fi access, ensuring all your needs are catered to.
It provides a harmonious blend of modern conveniences and nature's tranquility, making it an ideal spot to disconnect from the hustle and bustle of everyday life.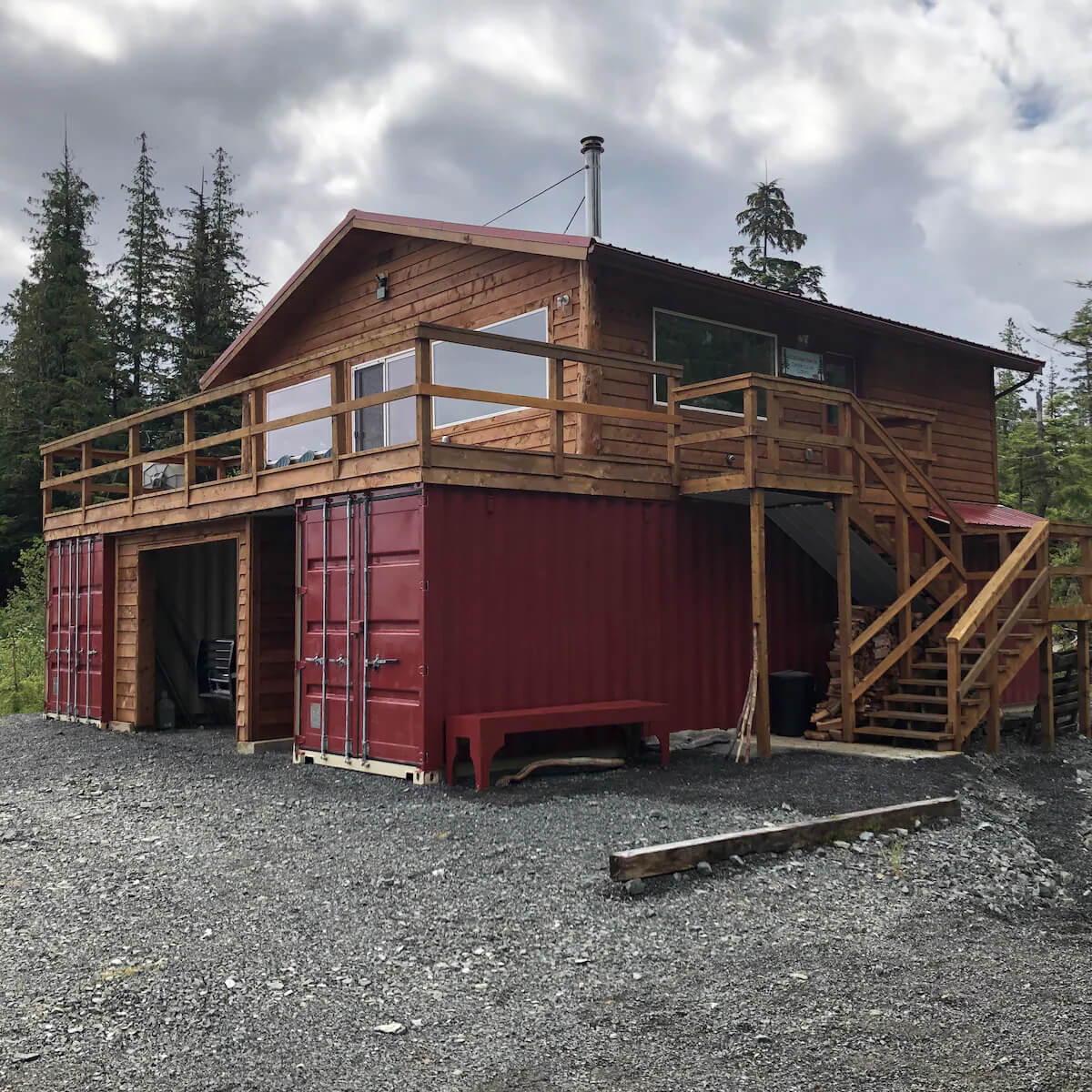 Adding to the many marvels of this unique abode is a car garage, ingeniously created between the two shipping containers that form the cabin.
This design feature not only maximizes the use of space but also provides a secure and sheltered spot for your vehicle.
The summer days in Alaska are long and breathtakingly beautiful. It might take you a couple of nights to get used to the peacefulness, but once you do, you'll find it hard to leave.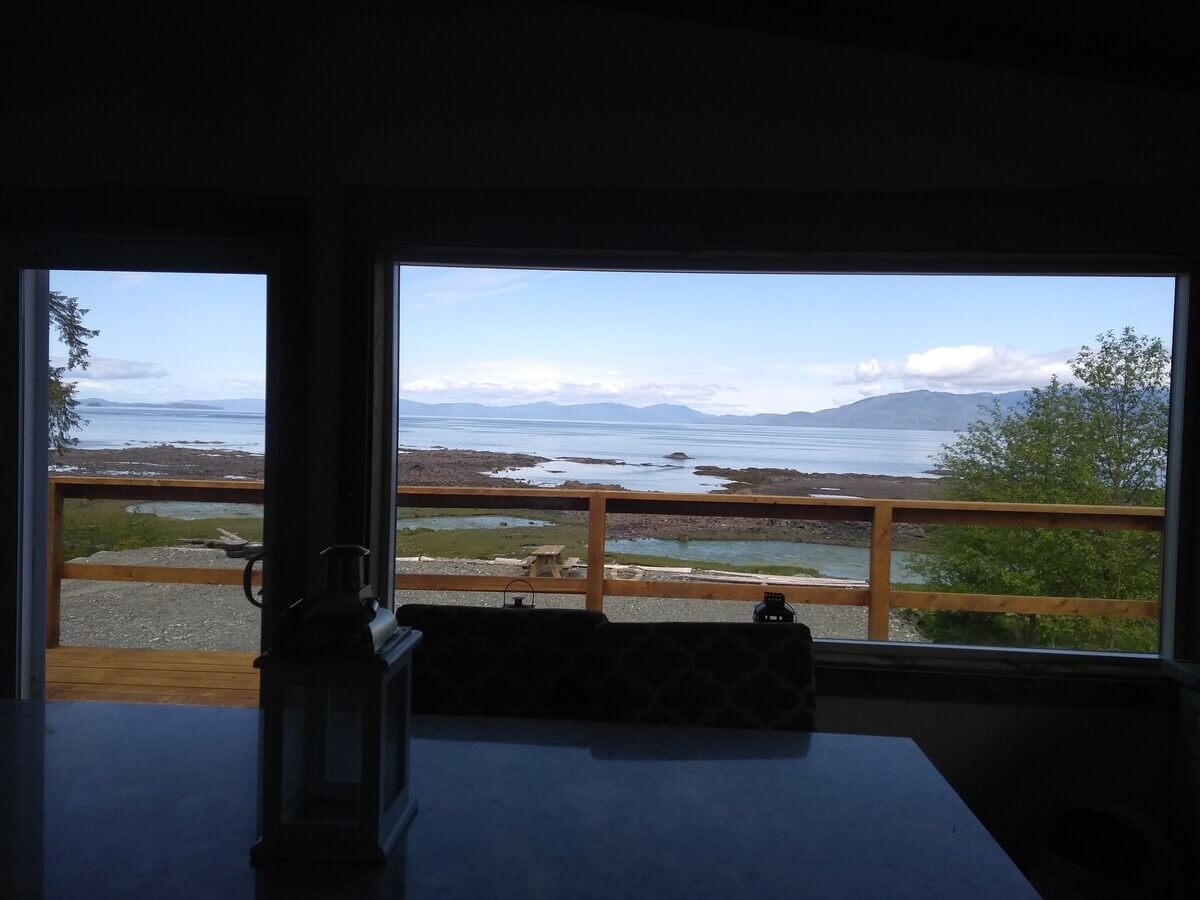 Whether it's whale watching from the shoreline, spotting orcas from the deck, or simply enjoying the quietude, this cabin offers a one-of-a-kind experience.
As you drive down the driveway towards Cedar Cove Cabins, the sight of your cozy home amidst the trees will signal that you've reached your destination. It's not just a place to stay; it's an opportunity to immerse yourself in Alaska's untouched beauty, to listen to nature's symphony, and to create memories that will last a lifetime.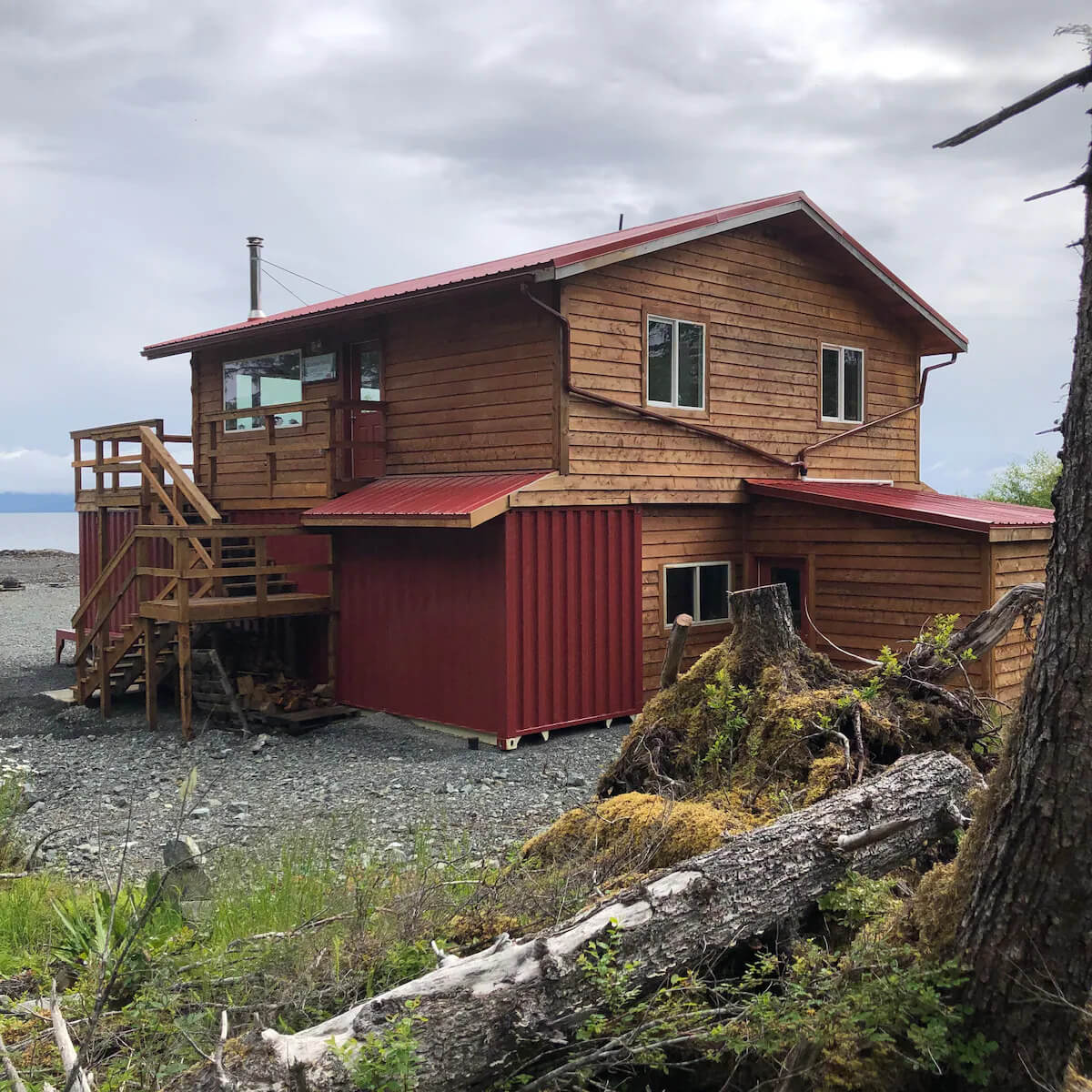 So, pack your bags and embark on an unforgettable journey.
At $275 per night, this modern, eco-friendly cabin awaits you. Remember, sometimes the best therapy is taking a deep breath and enjoying the nature that surrounds you. And there's no better place to do that than at this cozy little cabin in Coffman Cove, Alaska.
The popularity of shipping container homes is swiftly gaining momentum across the globe.
From coastal retreats like our cozy cabin in Coffman Cove, Alaska to urban apartments in bustling cities, these eco-friendly, cost-effective, and innovative homes are transforming the way we perceive residential architecture.
As this trend continues to evolve, who knows where we'll spot the next shipping container marvel or what unique features it might boast?
One thing is for sure – the future of sustainable living is exciting, and we can't wait to see how it unfolds.
Stay tuned as we continue to explore this fascinating world of container homes.