We continue to discover for you. Our container hotel on today's tour is from Bali, Indonesia.
Many materials are used to build houses. These can be concrete, wood, etc. or shipping containers. All the structures you have imagined with shipping containers are almost available today.
You can find many great houses on the market designed using shipping containers. These houses come in both large and small sizes. The area of ​​​​any building depends on a person's budget. Whether a person lives in a small or large house depends on financial reasons as well as on people's life choices.
Many containers are combined to make one large building. Containers allow houses to be built where construction would be unthinkable. Thus, they provide living spaces for those who are adventurous and want to live in a place full of nature.
So far, we have shared many such structures to give you an idea. They are found in different parts of this world. Hotels as well as houses can be designed using shipping containers.
These are designed according to the demand of modern man's people. Where it is impossible to build a house using traditional methods, shipping containers can easily be built.
We are discovering many new buildings made from shipping containers to stay informed about the trend of the construction industry.
Today, a new building, which is different from the previous ones with its location and architecture, will be discussed.
Hotel made from shipping containers in Indonesia.
This hotel was built using recycled old shipping containers. After the containers were prepared in the workshop, they were shipped to the area where the house would be built for installation.
This building was built using 8 shipping containers. These containers are combined in the architectural design desired by the owner. Great homes can be created by combining containers with many materials.
The important task here is the landlord. According to the dream of the home owner, wonderful houses can be created by combining containers, glass, wood, concrete, etc. with many materials.
The containers are painted a bright color such as a striking orange-red. The interior of the building is painted white. This white color gives a feeling of serenity.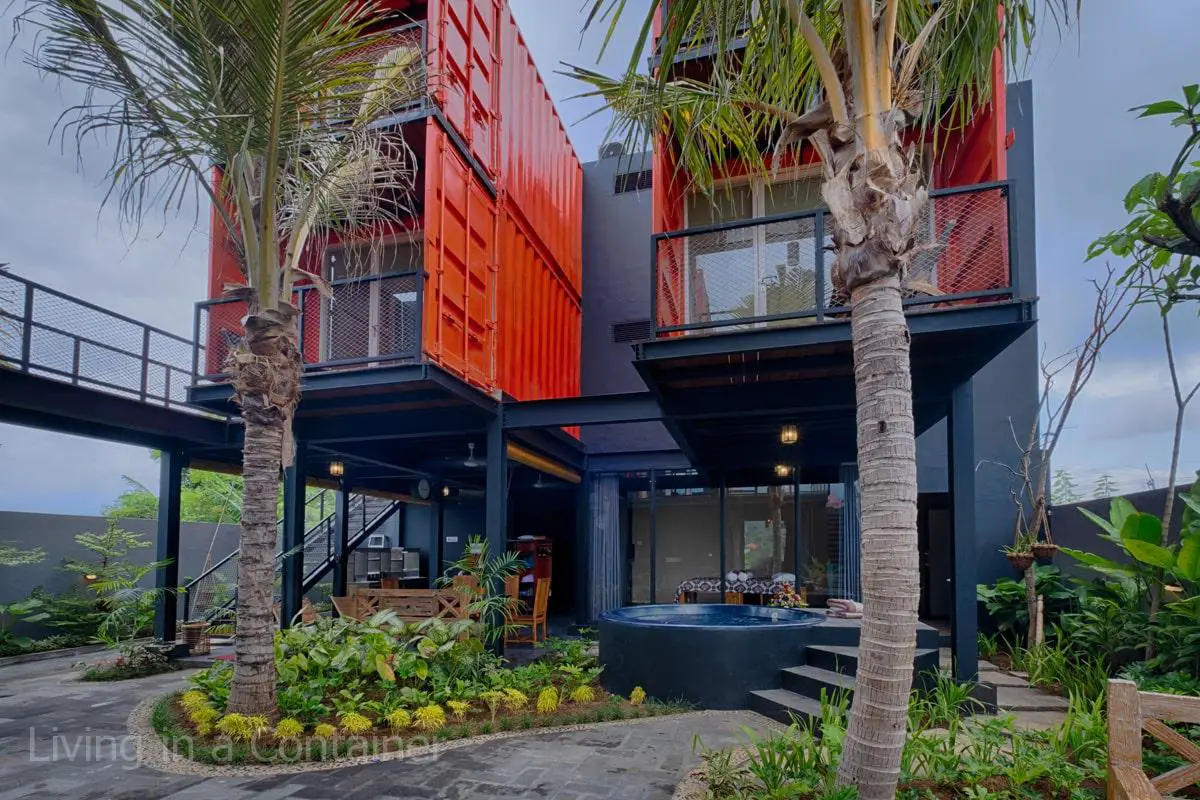 Different places of this container hotel.
This is a three story hotel. There is a reception area, a kitchen and open space to sit on the ground floor. The upper two floors contain bedrooms and bathrooms.
The exterior of the hotel is really beautiful. The scenery around this place is also attractive.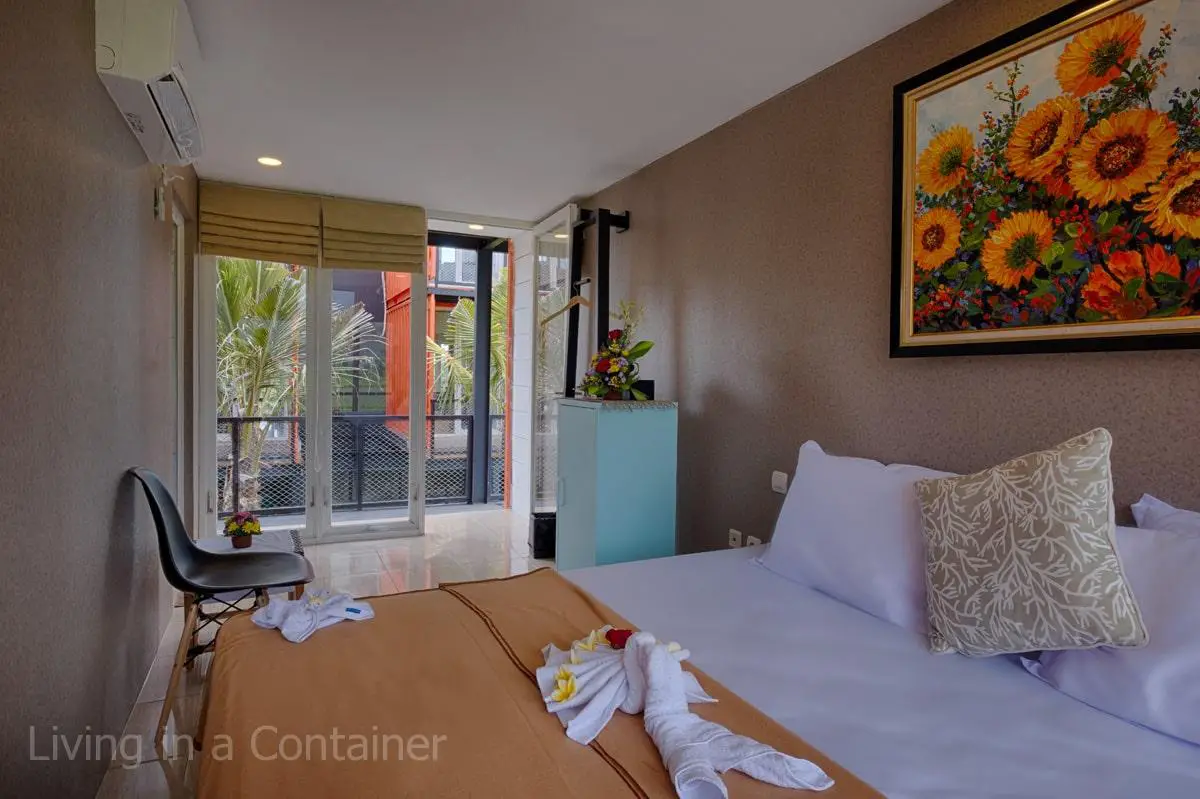 The facilities of each room.
There is a bedroom for one guest or up to two guests. This bedroom has a bed and a closet.
The bed is master size and the closet is in such a way that it can adjust short-term clothes. It is located along the wall.
There is a glass window on the front wall of the bedroom. In addition, each room has a seating arrangement. The chair is placed in front of the window.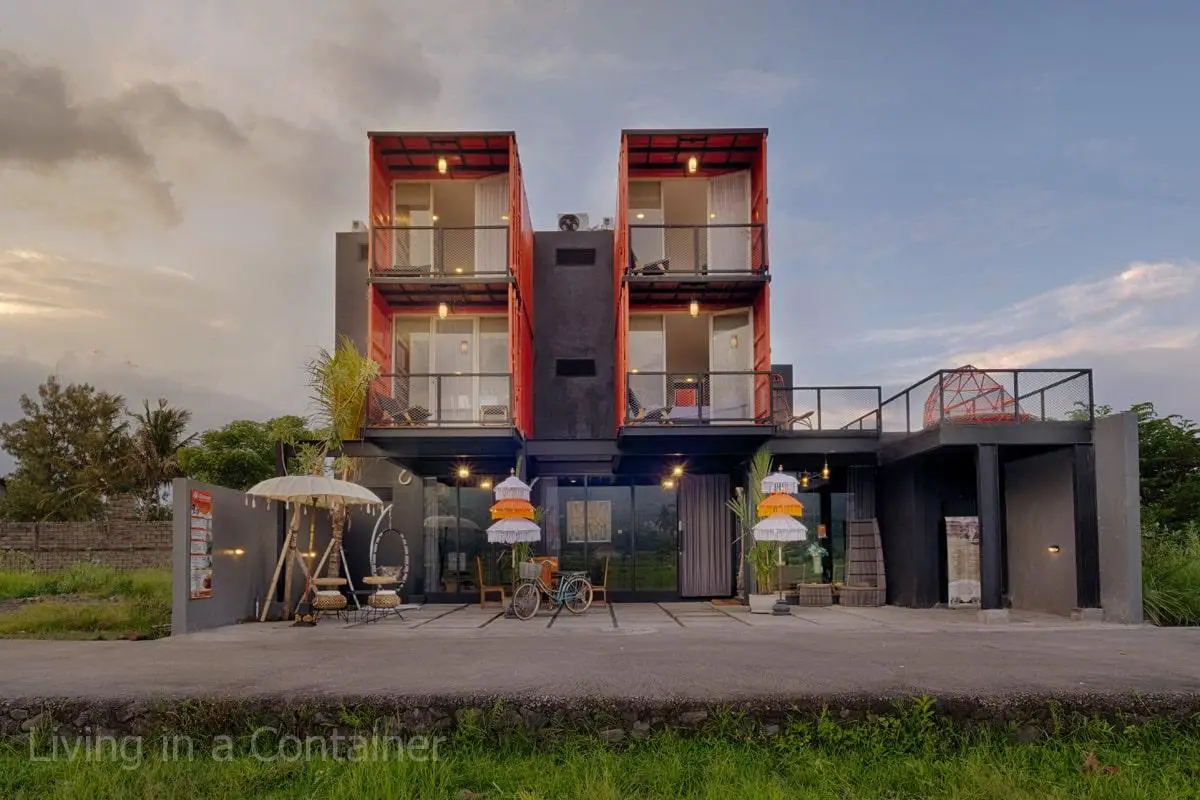 The exterior of container hotel.
This container hotel has convenient arrangements outside the building under canopy. There is a dining table arrangement in front of the building. Many chairs are placed around the table. These chairs are adjusted for a large number of people. You can have a good time here.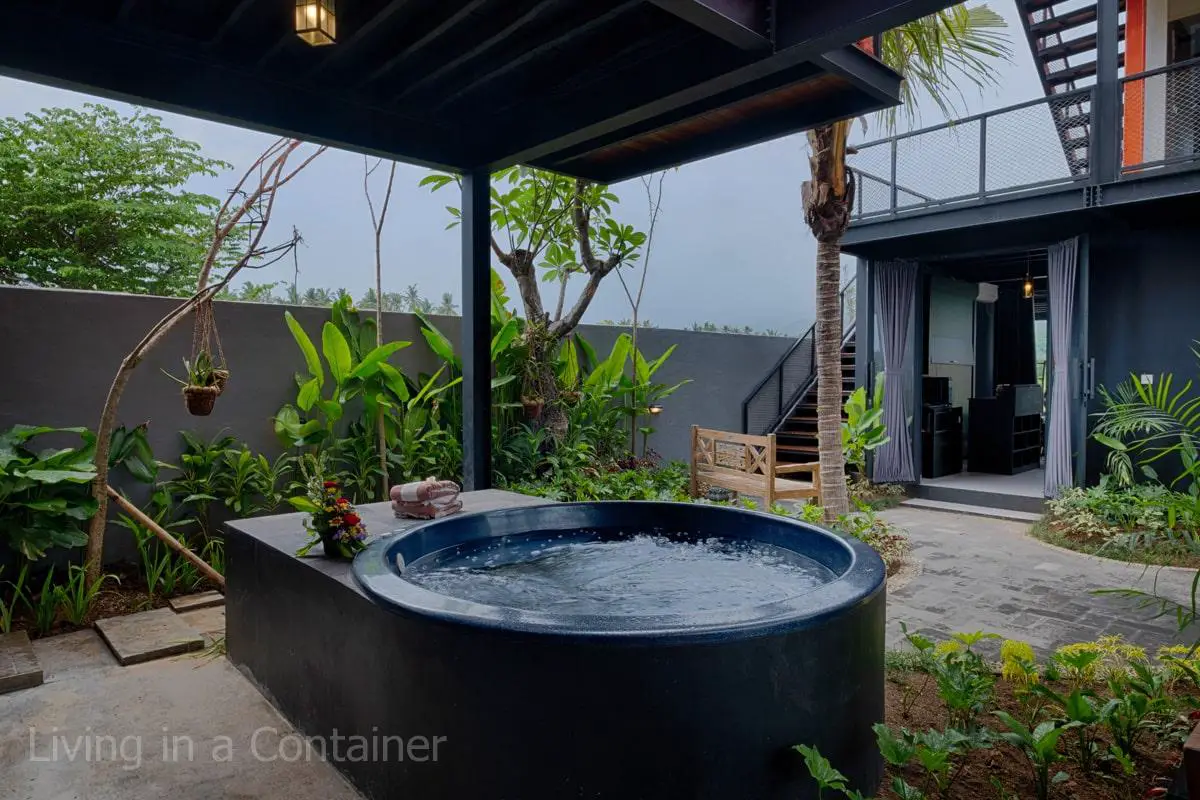 There is also a water tub outside the hotel. This water tub is for relaxation. Entertainment venues are part of this hotel. These are all attractive sites. The hotel is beautiful inside and out.
Containers make life easier. They help a lot in the construction of houses. These provide faster home-occupancy rates.
A person who is going to move to another place due to his job and wants a house there for himself, containers bring him home instantly. A house with all its parts can be built with a single container. Yes, this is possible. Because containers give cheap houses. A person with a small budget can also afford their own container house.
Containers that are converted after being used for transportation are offered for sale at more affordable prices. So this is a really nice thing. The advantages of shipping containers are many. Therefore, containers are expected to replace concrete material in the next few years.
In the next 25 years, the trend of using shipping containers in the construction of houses will increase. It was all about this shipping containers hotel in Indonesia.
If you would like to stay in this unique container hotel in Bali, built using 8 shipping containers, you can get detailed information from the link below.
Booking : Girimana Guest House