Only 25 minutes from Paris, this lovely, idyllic home, made from two shipping containers, is located at Saintry-sur-Seine. Tucked away and surrounded by natural beauty that includes a scenic pond, garden, gazebo, and plenty of trees, the grounds are simply incredible. Take a peek at Fabienne's Airbnb listing and plan your trip to France as soon as possible!
Featuring a kitchen, bedroom, and bathroom, the home offers multiple spots to relax in every way possible, including a deck with outdoor dining, a flower-strewn gazebo, and a floating deck complete with lounging cushions and sofa space. Dream away the weekend in this peaceful setting and say goodbye to your worries.
The cheerful, colorful bedroom features bright red walls and colorful bedding, along with an ornate, oversized mirror for decoration.
Sliding glass doors lead outside for breakfast or dinner on the deck and let in plenty of sunshine during the day.
The cozy table seats two and offers the perfect spot for a cup of coffee to begin your day of peace and relaxation in style.
The bathroom is a work of art in itself, and offers a beautiful vessel sink and a rock and tile stand-up shower that is simply stunning. There's also a toilet and plenty of storage space.
Embellished iron stairs lead to a rooftop deck.
The grounds of the home are the true treat. Can you imagine enjoying afternoon tea in this magical, flower-covered alcove that looks as though it smells of roses?
Or how about lounging in the afternoon on this floating gazebo? What a gorgeous way to experience the pond and watch the sun set on the water.
The 'les containers chambre rouge,' or the 'red room containers' really are an enchanting place to visit. Quiet, majestic, and lush, this sought after spot is no doubt a popular place to visit near the City of Light.
Living in a Container explores projects made with shipping containers around the world and shares them for you.
Don't forget to take a look at the structures made with other amazing shipping containers on our site!
We invite you to send in your story and container homes photos too so we can re-share and inspire others towards a simple life too. Thank you!
You can share this using the link and social media re-share buttons below. Thanks!
» Follow Living in a Container on Social Media for regular shipping container house updates here «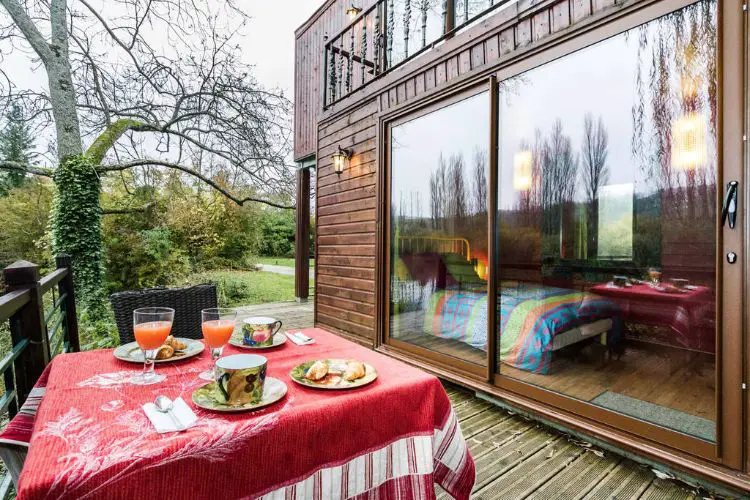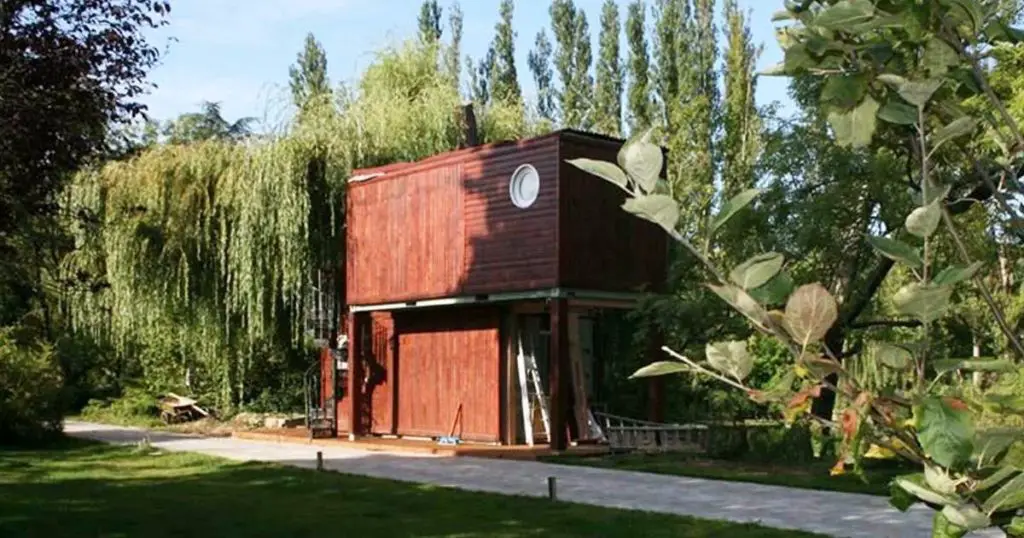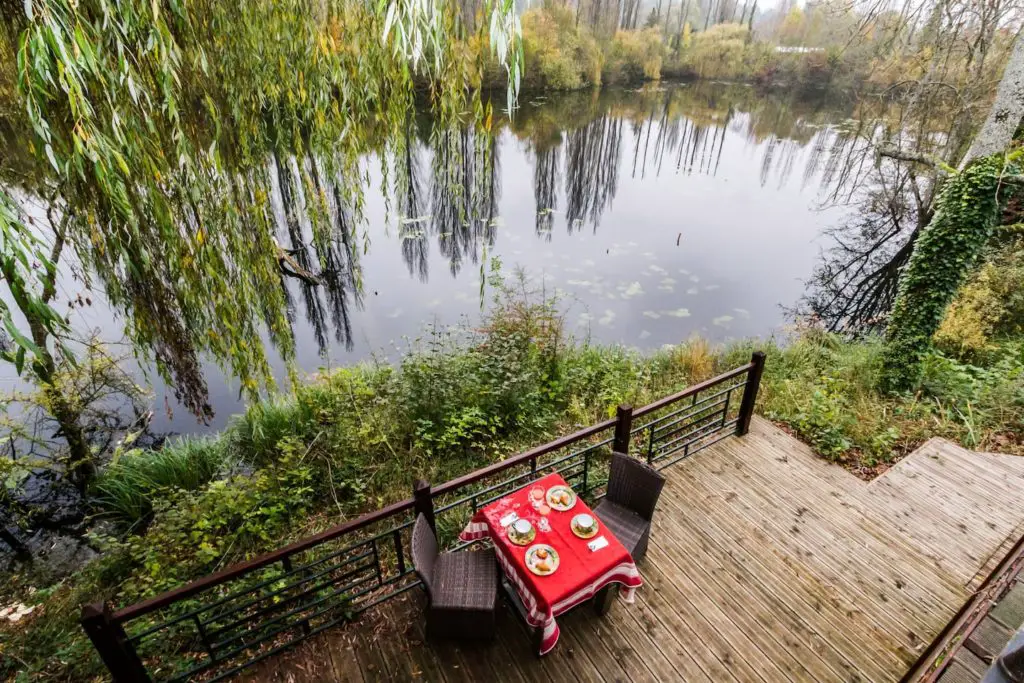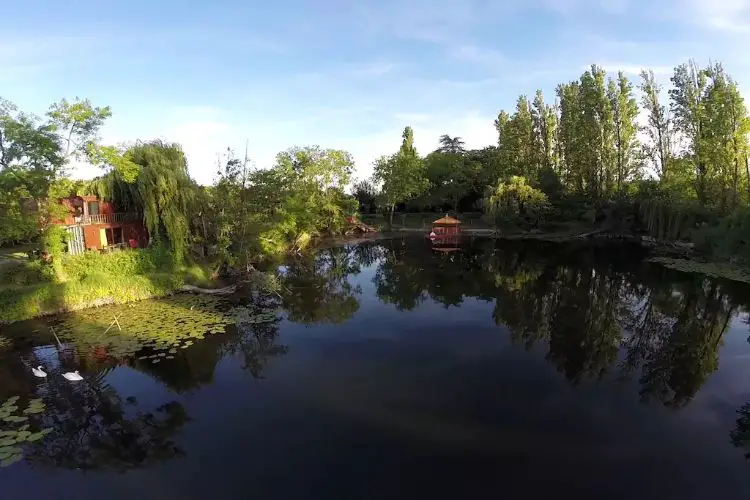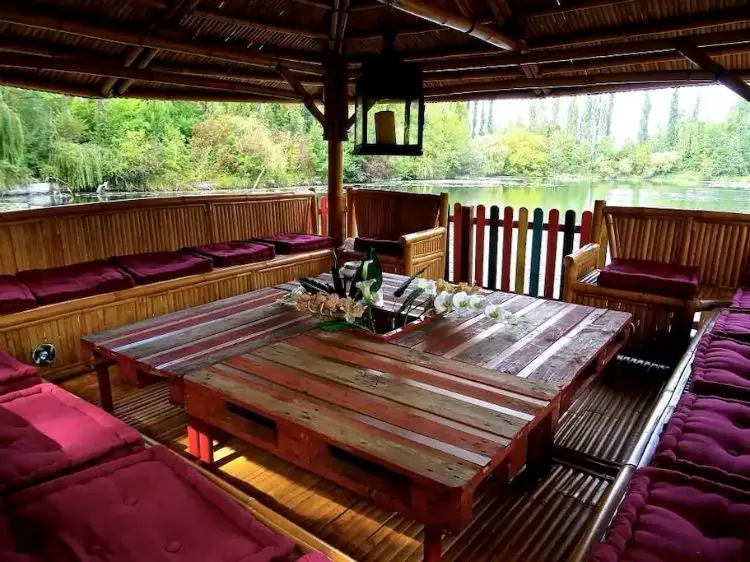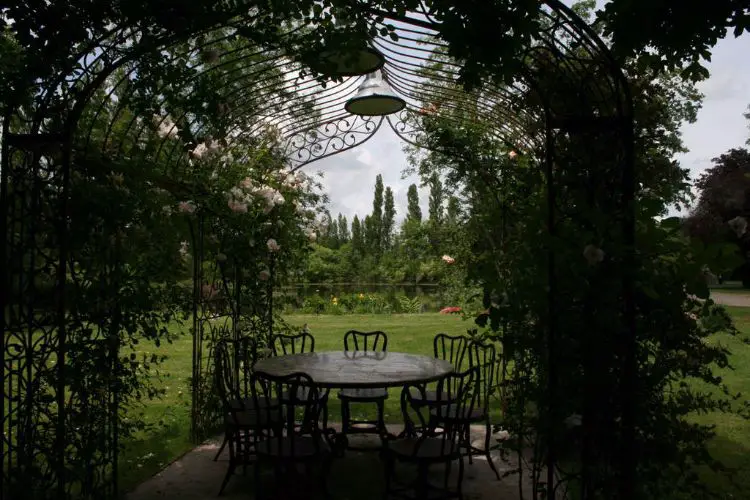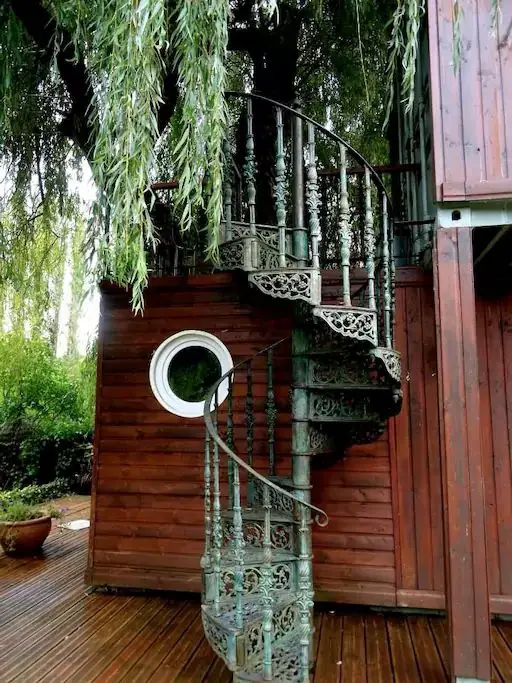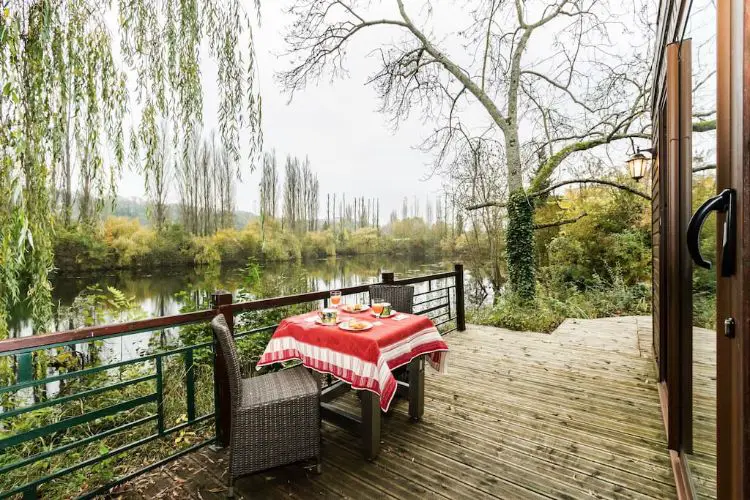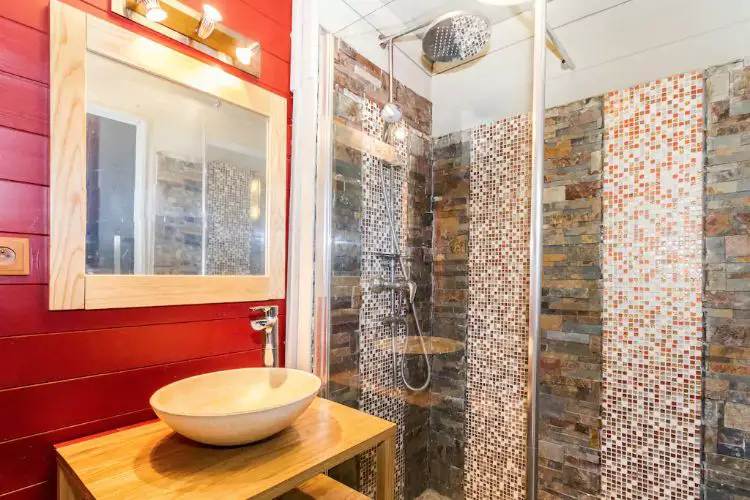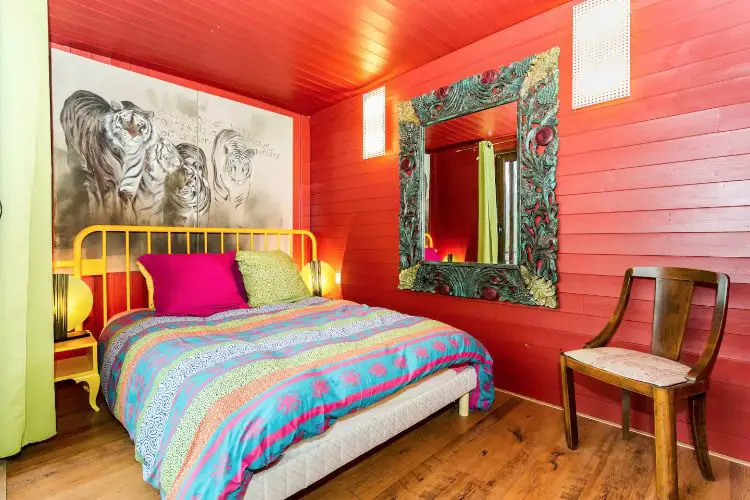 SOURCE : SMALLER LIVING