The "Enjoy the Little Things" shipping container is a simple little living unit that would make the perfect, comfy getaway!
This 160 sq ft shipping container has a living room furnished with a sleeper sofa/futon, fold down table and indoor hammock. If you're looking to relax on a full-sized hammock insect-free and sunscreen-free, look no further!
There is also a bathroom furnished with a toilet and shower as well as a kitchenette featuring a sink and mini refrigerator/freezer. The kitchenette has plenty of counter space for a microwave should the new owner want to bring one.
A notable feature of this unit is the rooftop deck. Not only can you relax on the indoor hammock, but you can also go get some sun atop the roof!
Living in a Container explores projects made with shipping containers around the world and shares them for you.
Don't forget to take a look at the structures made with other amazing shipping containers on our site!
We invite you to send in your story and container homes photos too so we can re-share and inspire others towards a simple life too. Thank you!
You can share this using the link and social media re-share buttons below. Thanks!
» Follow Living in a Container on Social Media for regular shipping container house updates here «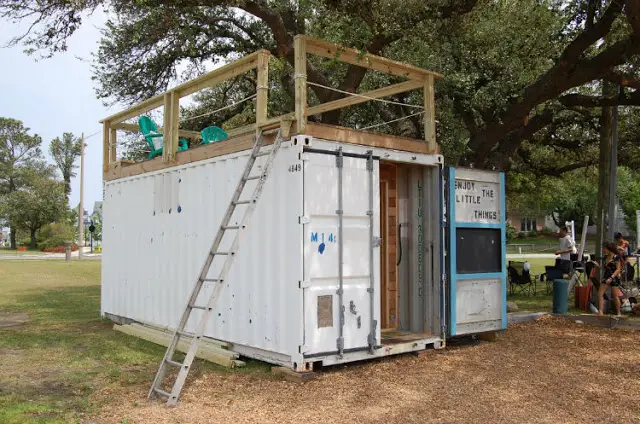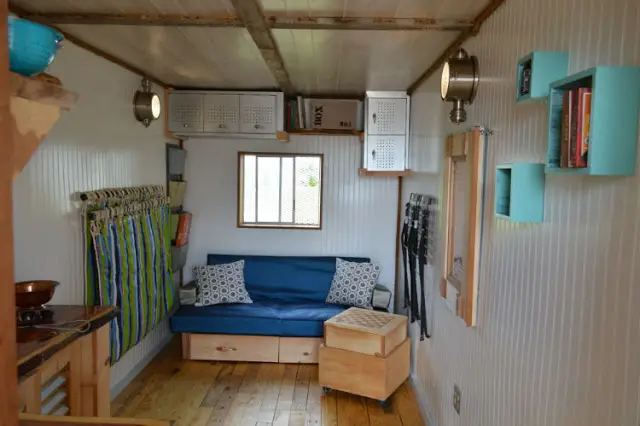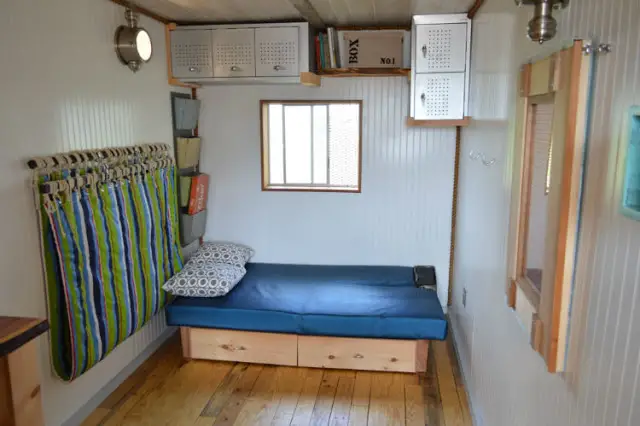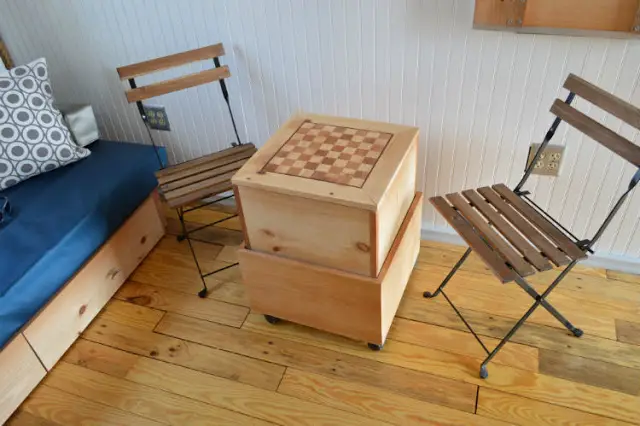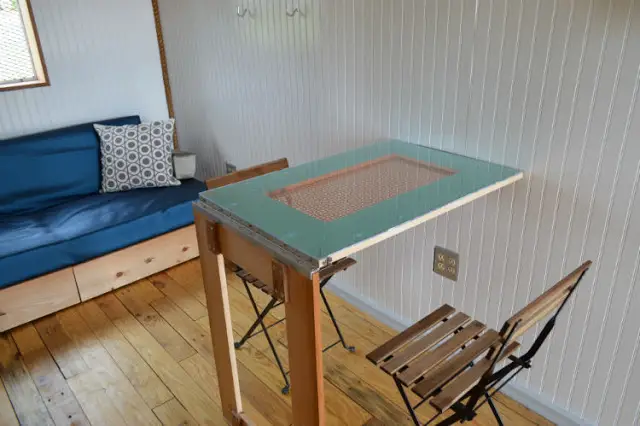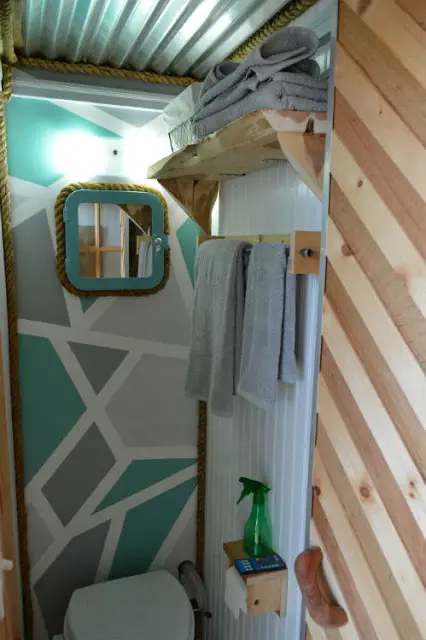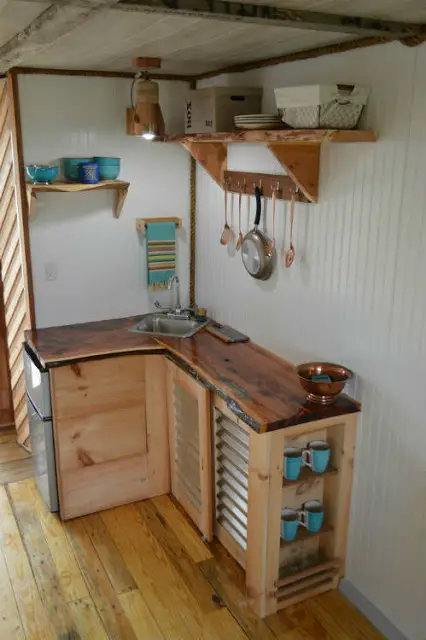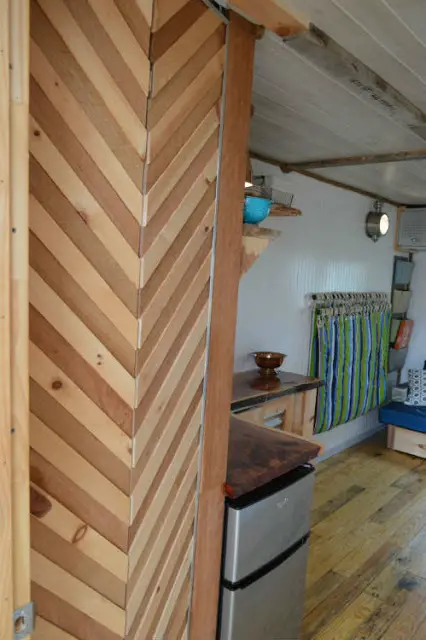 Source : tinyhousetown