Have you ever dreamed of staying in a unique and sustainable home that's made from shipping containers? Well, now you can!
Located in the heart of the beautiful countryside, this stunning Airbnb home is made entirely out of three high cube shipping containers. Designed to be both eco-friendly and luxurious, this one-of-a-kind accommodation offers guests a truly unforgettable experience.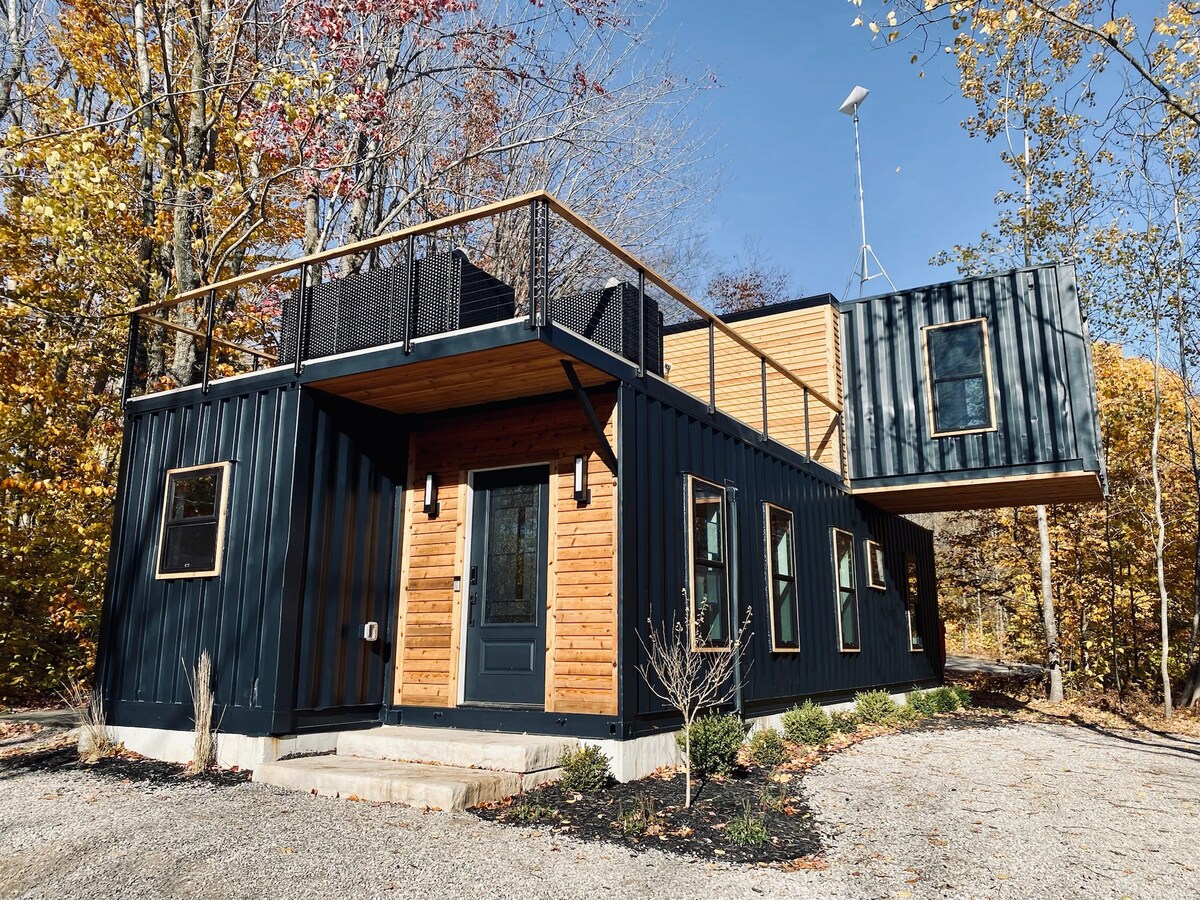 Made from three 40ft high Cube shipping containers, this house is called Steelhaven.
In today's world, there are so many different types of homes that people can choose from. However, there is one type of home that is becoming increasingly popular – shipping container homes.
Made from recycled materials and often cheaper than traditional homes, these homes offer a unique way of living.
Today, we're going to take a look at one such home – Steelhaven. Made from three 40ft highcube shipping containers, this house is sure to turn heads.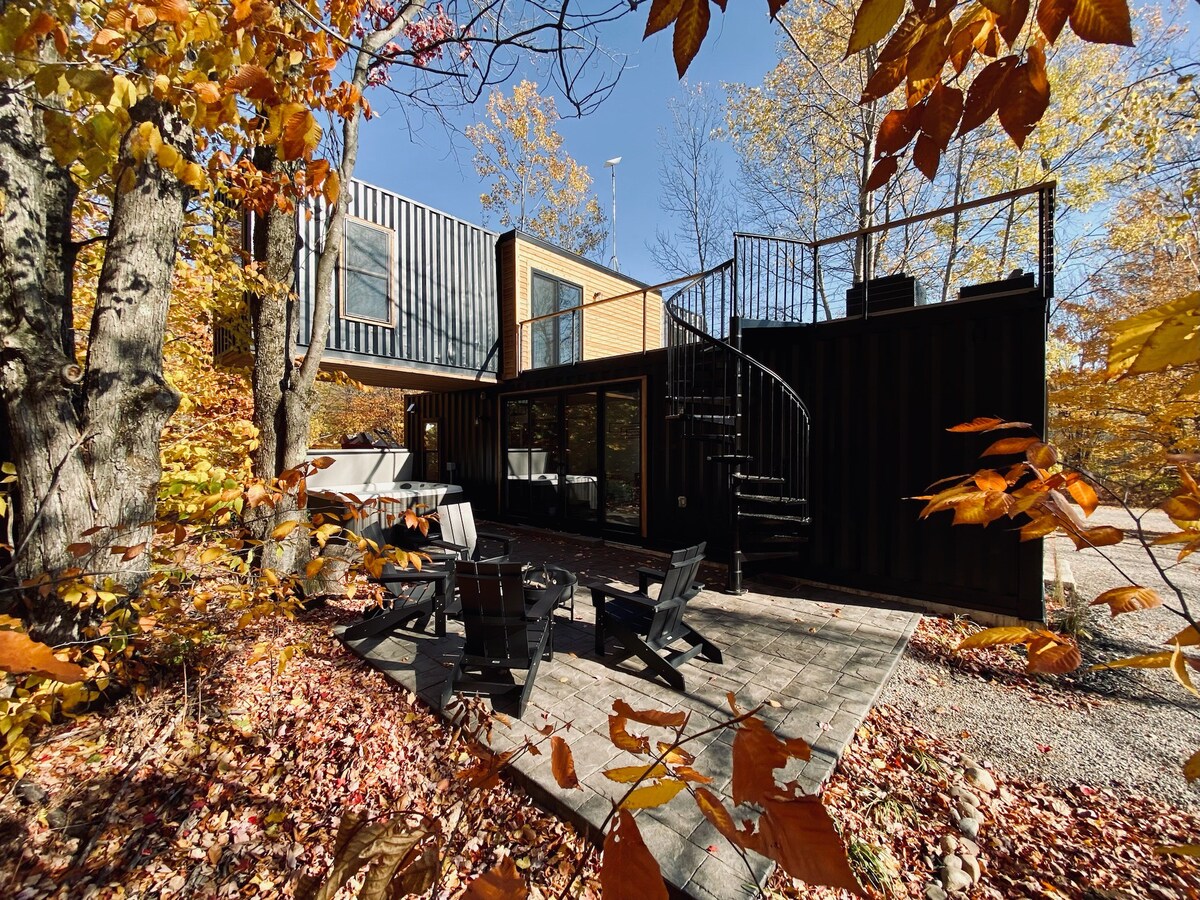 The house is made from 3 40ft high Cube shipping containers.
This house, made entirely from three 40ft Cube shipping containers, stands as a symbol of artful innovation. Designed with a unique vision in the foreground and sustainability in the background, the architecture is constituted with strong lines and bold colors resulting in an aesthetically pleasing ambiance.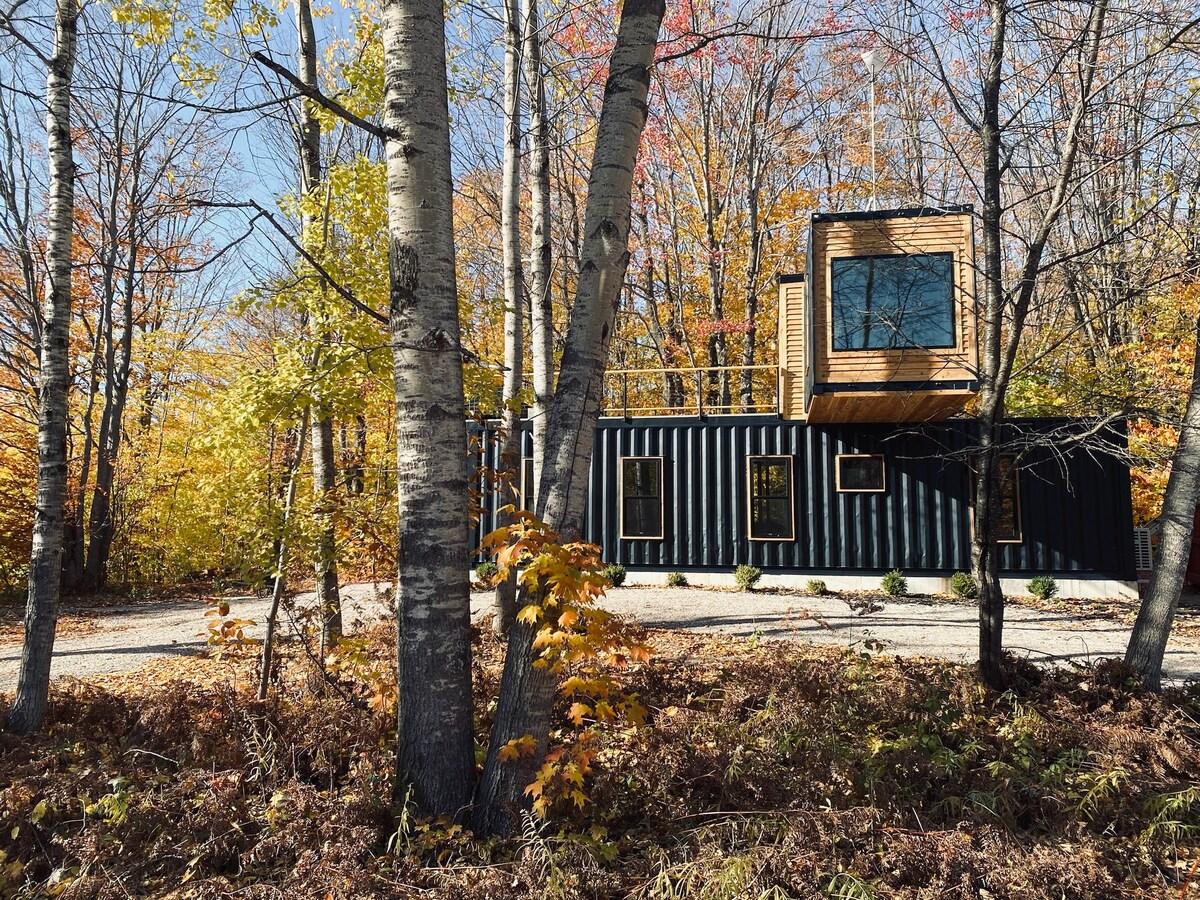 The container house is rented with Airbnb in Mancelona, Michigan, United States. The overnight stay fee is $260.
The incredible container house in Mancelona, Michigan, United States is a truly unique accommodation that is available for rent on Airbnb.
The dwelling, made from three upcycled containers, features rustic and modern touches, along with all the amenities we've come to expect from a standard rental.
Airbnb rental in this area at $260 per night, those who make their way to this isolated section of northern Michigan will surely not regret their decision. An unforgettable experience awaits!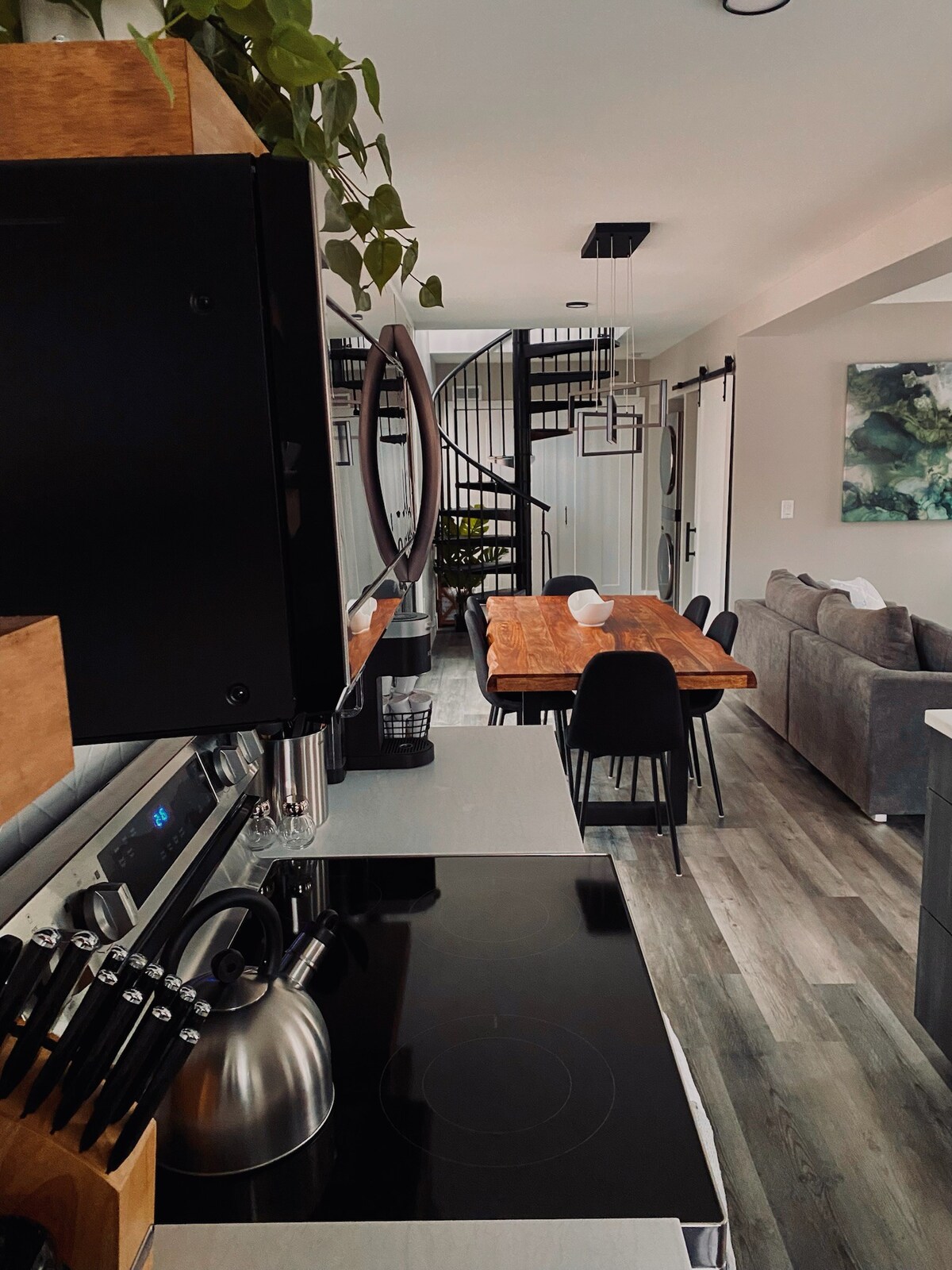 The house has 3 bedrooms and 2 bathrooms.
Spectacular nature views in every bedroom.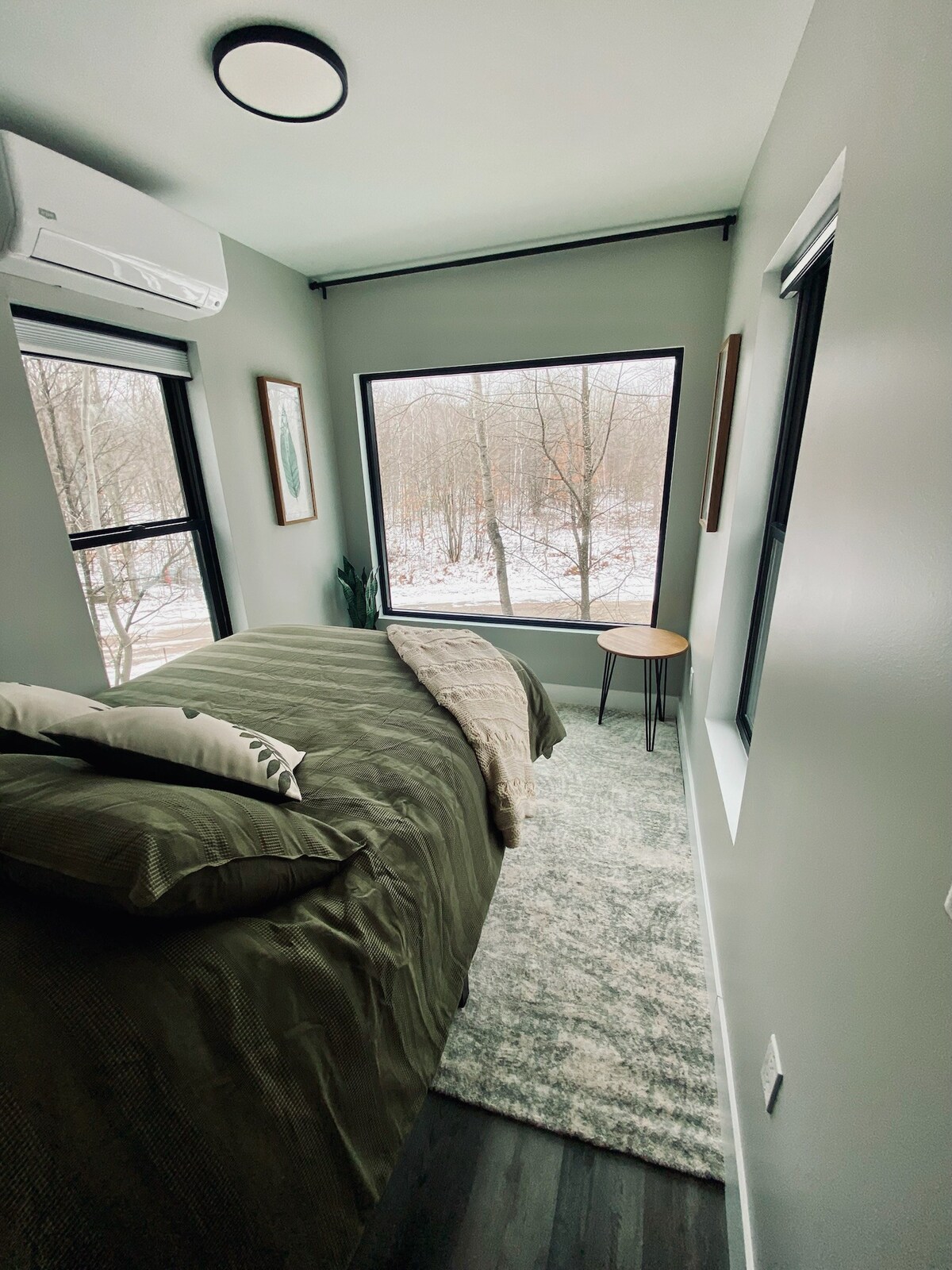 Waking up to a spectacular nature view every morning is a luxury reserved for the fortunate few. What could be better than having a place where you can enjoy the beauty of nature in privacy?
The two bathrooms feature stylish design features such as contemporary tiled finishes, walk-in showers and storage for your toiletries.
The two bathrooms in this home are modernly designed with a focus on functionality. Contemporary tiled finishes offer a sleek and stylish look that won't go out of style soon.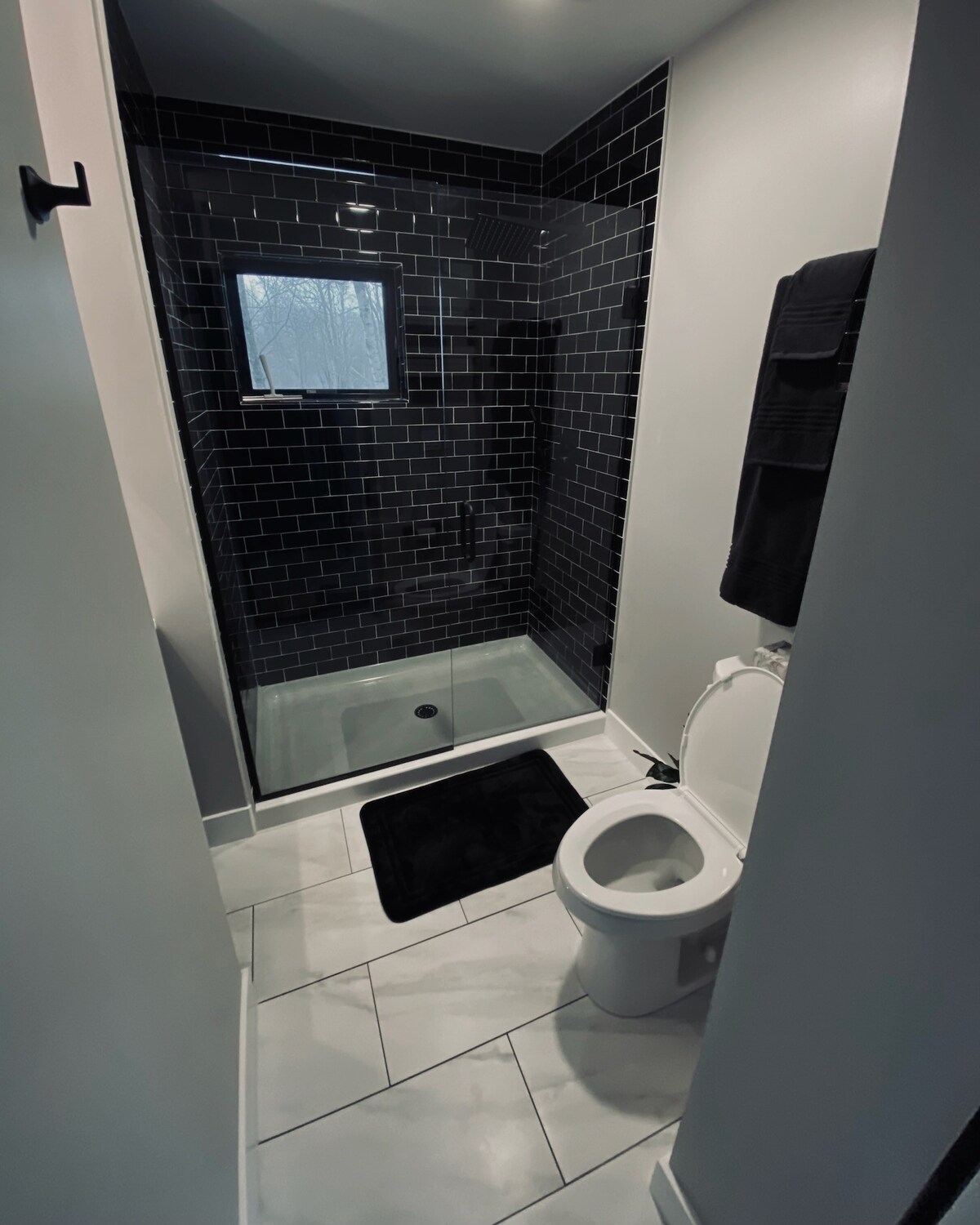 For showering convenience, there are walk-in showers with ample room for two. But it doesn't stop there; these bathrooms also provide plenty of storage space for your toiletries, allowing you to keep everything neat and tidy.
With their perfect combination of style and practicality, these two bathrooms are sure to appeal to anyone who appreciates beautiful design.
Those who are interested in container houses will remember that at first glance this container house is very similar to 'The Box Hop' container house.
The design with a shipping container placed on top of two shipping containers on the floor is quite flashy and useful. With this design, you can get a very large living area on the ground floor and a large balcony on the upper floor.
The design incorporating a shipping container placed on top of two containers at the floor level is something that can turn heads.
Not only is it aesthetically pleasing, but it also gives you the advantage of great utility. By utilizing an upper floor balcony and a larger space on the ground level, this shipment container design opens up many possibilities when it comes to living arrangements.
Taking advantage of all of the spacious benefits gives you more flexibility when it comes to interior design and layout.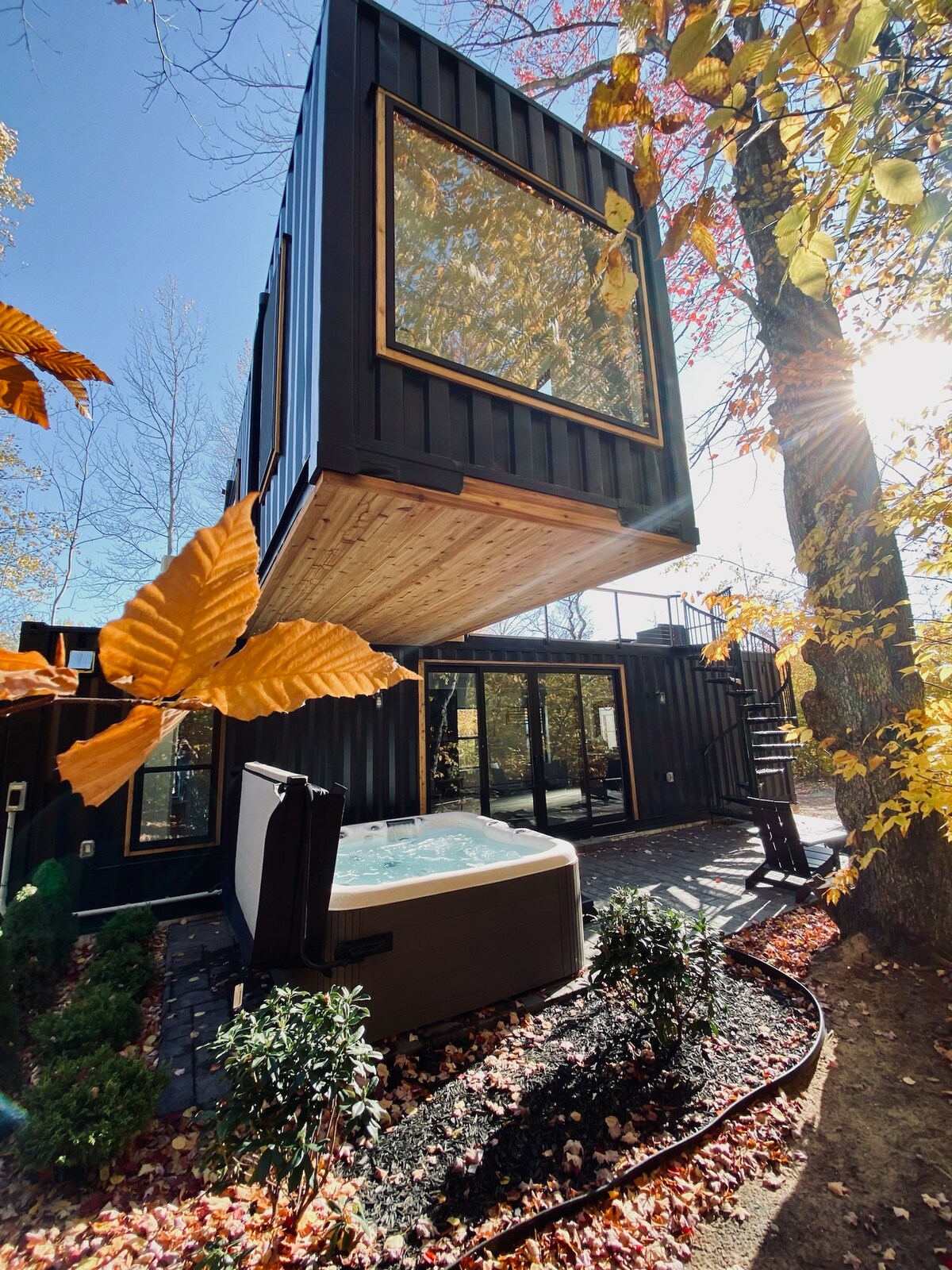 Wooden coatings are used on the exterior of the container house and in many details.
On the exterior of the container house, wooden coatings are used in many details such as walls, doors and windows.
When we look at the interior design of the container house, we see that it is a dark design. Gray walls and armchairs, black kitchen cabinets and windows, etc., are dominated by dark colors in many details.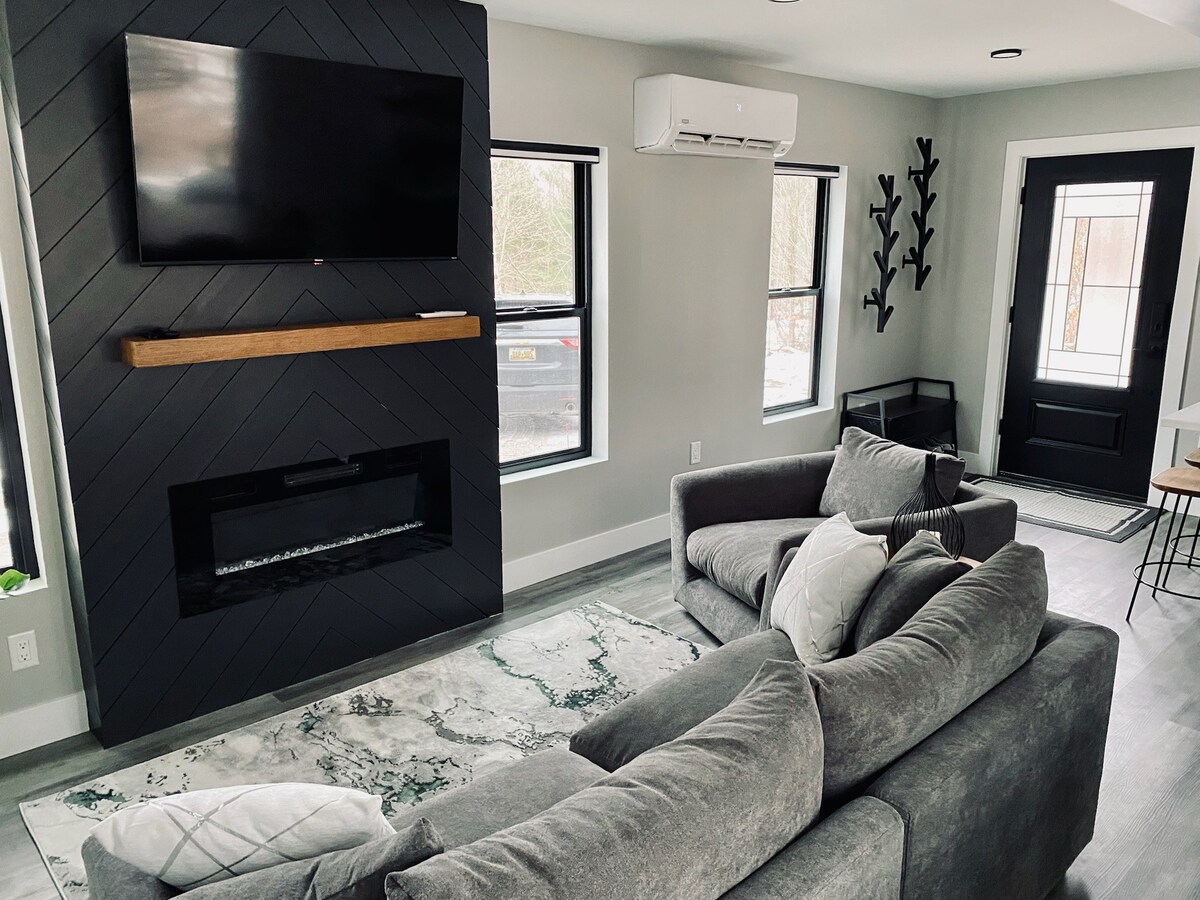 The container house has a unique interior design, which is dominated by dark colors. Grey walls as well as armchairs make the area cozy and inviting, while black kitchen cabinets and windows bring a certain drama to the space.
All of these details come together to create an environment that feels modern yet inviting – making it perfect for spending quality time with friends and family.
Inside, the house provides a modern and open concept vibe with a little touch of home life. The kitchen offers plenty of counter space.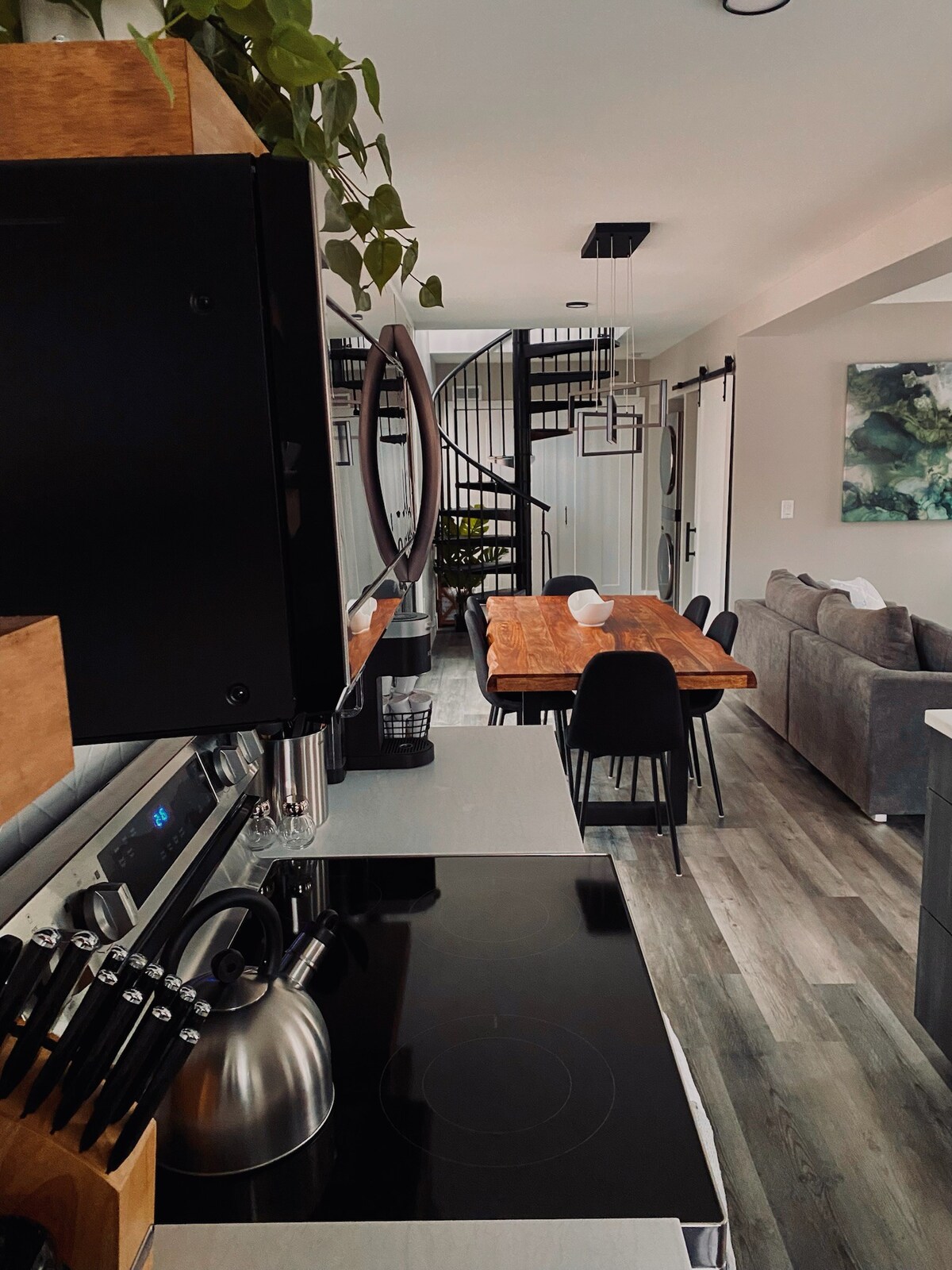 Stepping inside, visitors are immediately hit by a modern and open concept design that still manages to give off a feeling of home life. The house provides an inviting yet exciting atmosphere with all of its high-end furniture, prompting guests to feel comfortable the minute they walk through the door.
Conslucion
This is your chance to put a mark on sustainable and alternative architecture history!
3 40ft-high Cube shipping containers make up this unique house in Mancelona, MI, available for a fee of $260 with Airbnb.
From the spectacular nature views inside every bedroom, to the modern and open concept vibe when you enter, there are many reasons why this container house is so captivating.
The exterior wooden coatings surrounding the entire home display an interesting modern look that makes it stand out from others.
And the majority dark designs used in the interior give you that cosy feeling whilst still being contemporary.
If you're looking for something extraordinary, consider staying at the Mancelona Container House – you won't regret it!