Hi everybody ?
We continue to discover for you. Our container house on today's tour is from South Korea.
Namhae 2nd Pension Namhae Couple Pension "Tumin73voyage"
Completed the container pension "Tumin 73voyage" located in Namhae-gun.
You can arrange the buildings according to the terrain to have a panoramic view of the sea from your balcony.
The exterior uses red and black, the primary colors, and is designed to blend with the nature of the clean sea.
The interior is a relaxing space where travelers can relax by expressing a simple and soft image.
We have completed a system from plan design to construction and decoration.  
SUMMARY
-Location: Samdong-myeon, Namhae-gun, Gyeongsangnam-do
-Area: 2 storey container pension (10 20ft containers)
Living in a Container explores projects made with shipping containers around the world and shares them for you.
Don't forget to take a look at the structures made with other amazing shipping containers on our site!
We invite you to send in your story and container homes photos too so we can re-share and inspire others towards a simple life too. Thank you!
You can share this using the link and social media re-share buttons below. Thanks!
» Follow Living in a Container on Social Media for regular shipping container house updates here «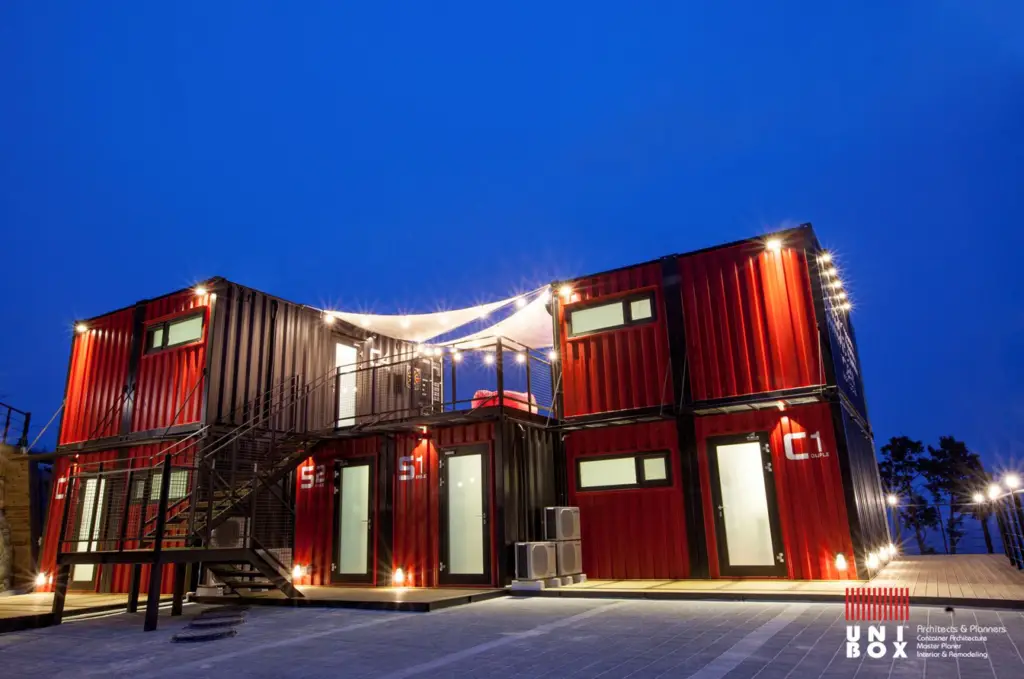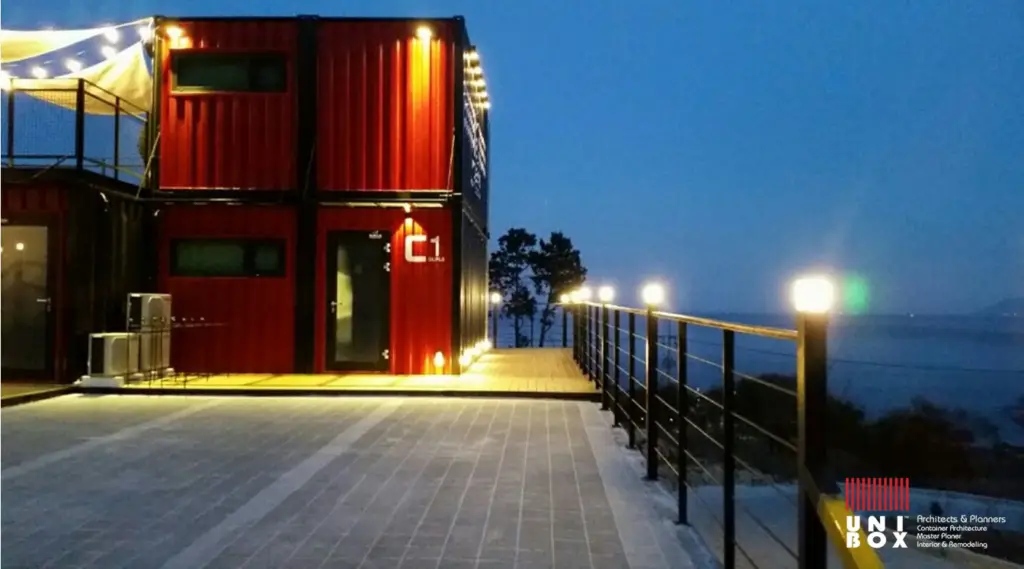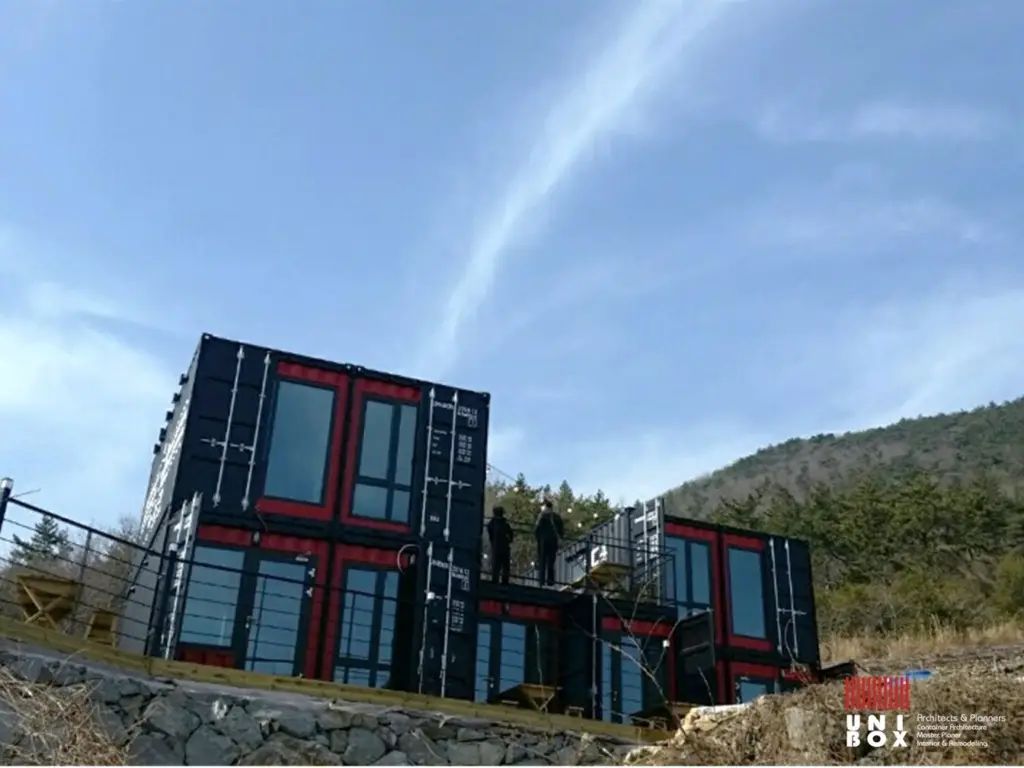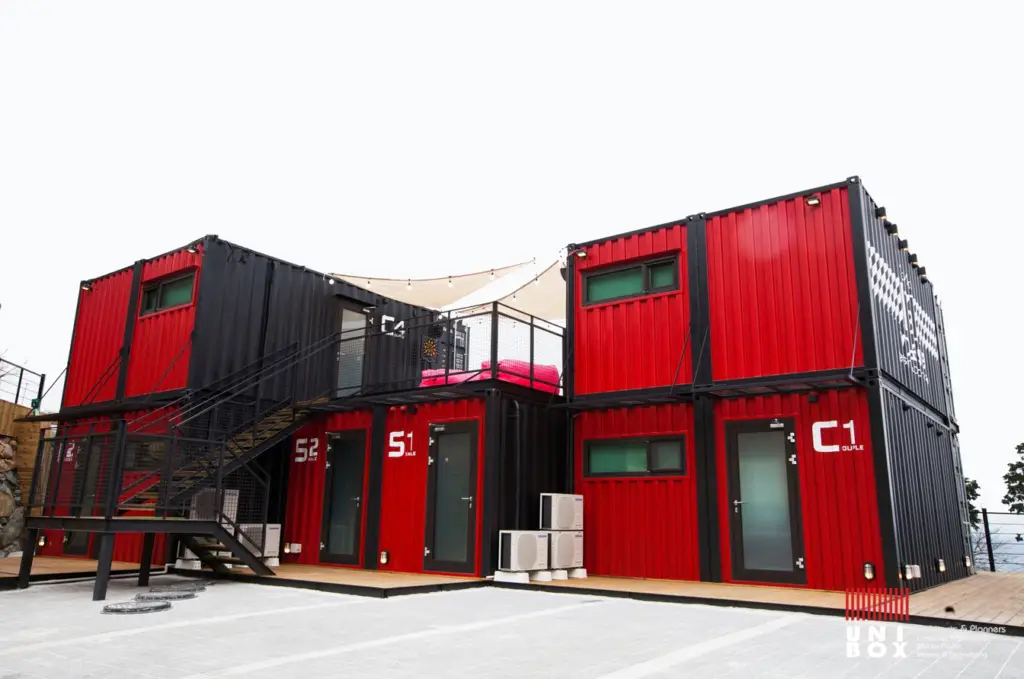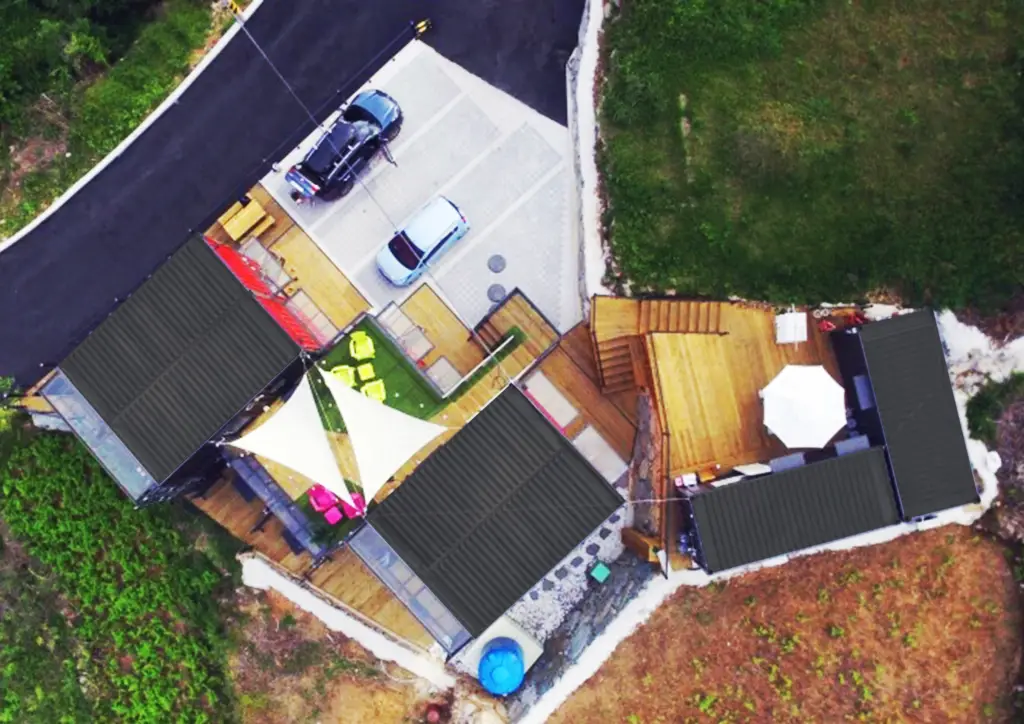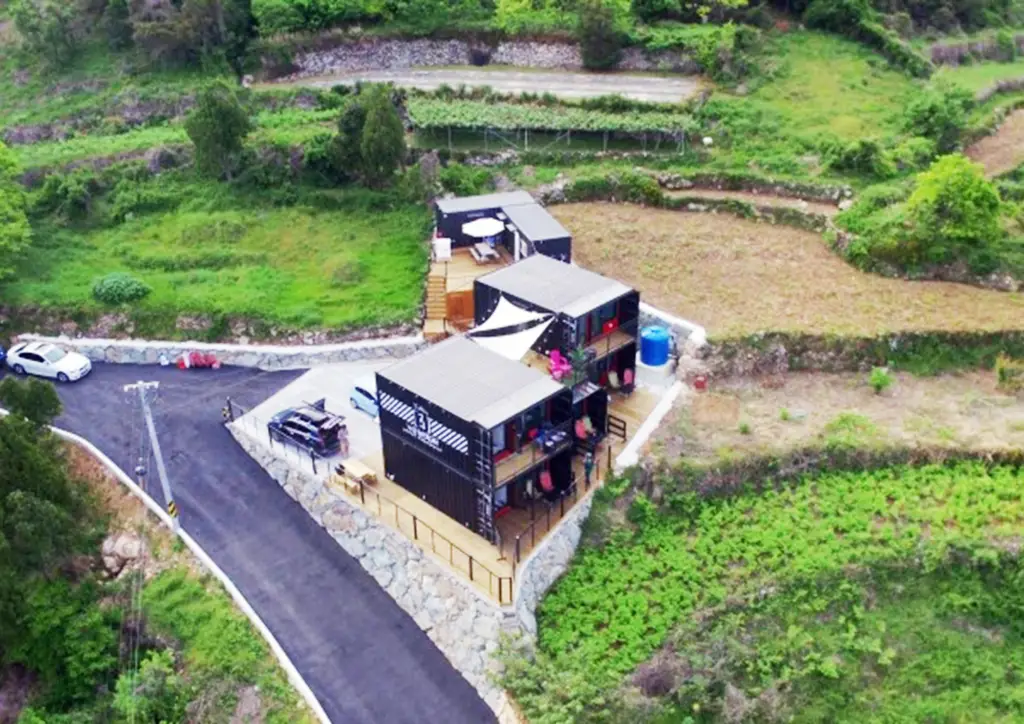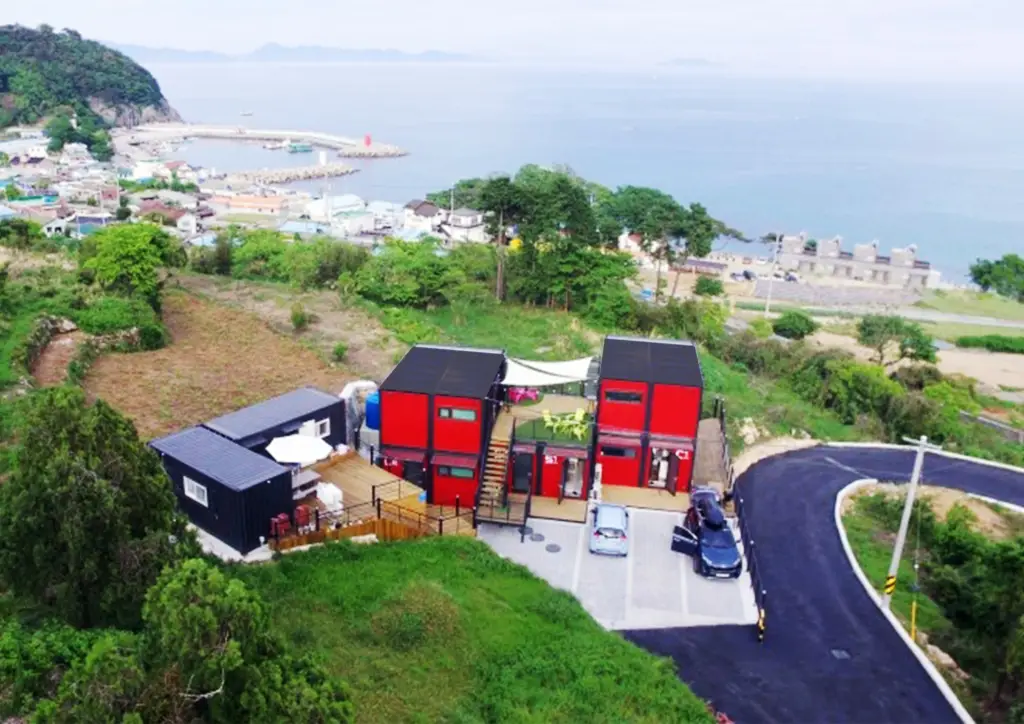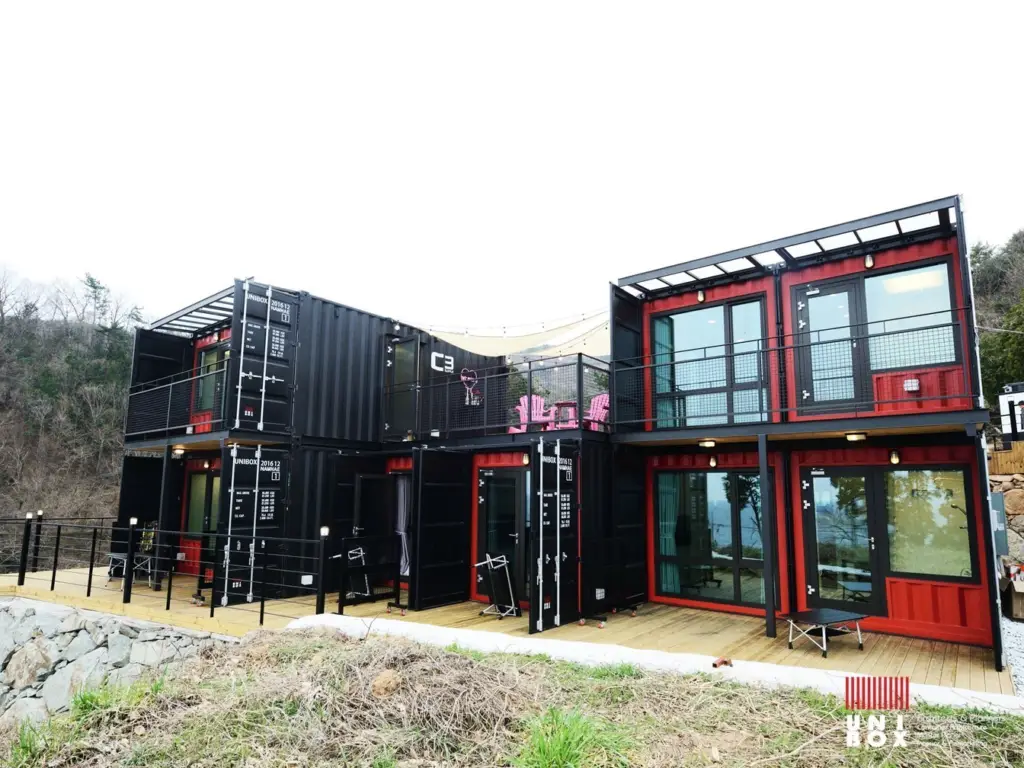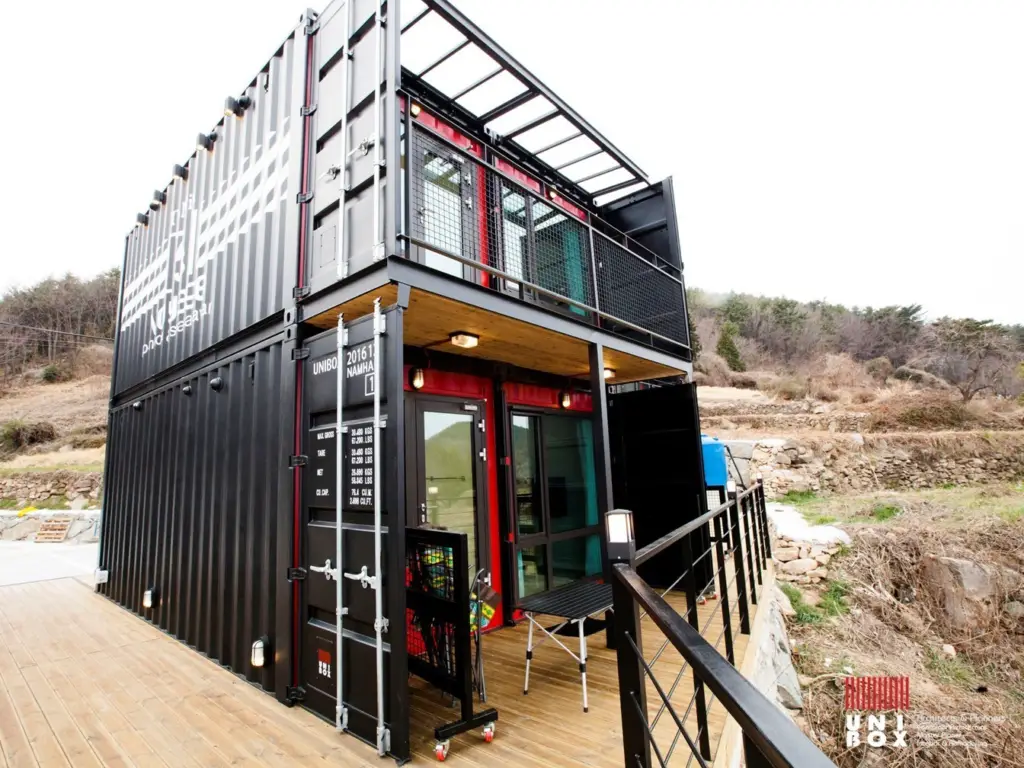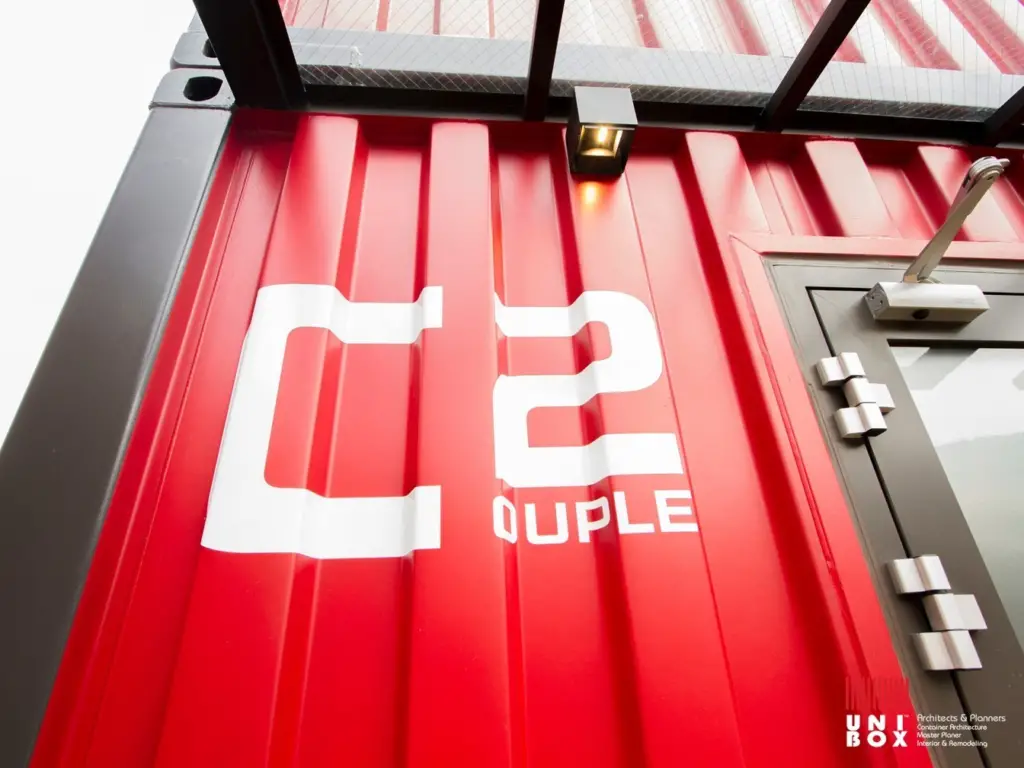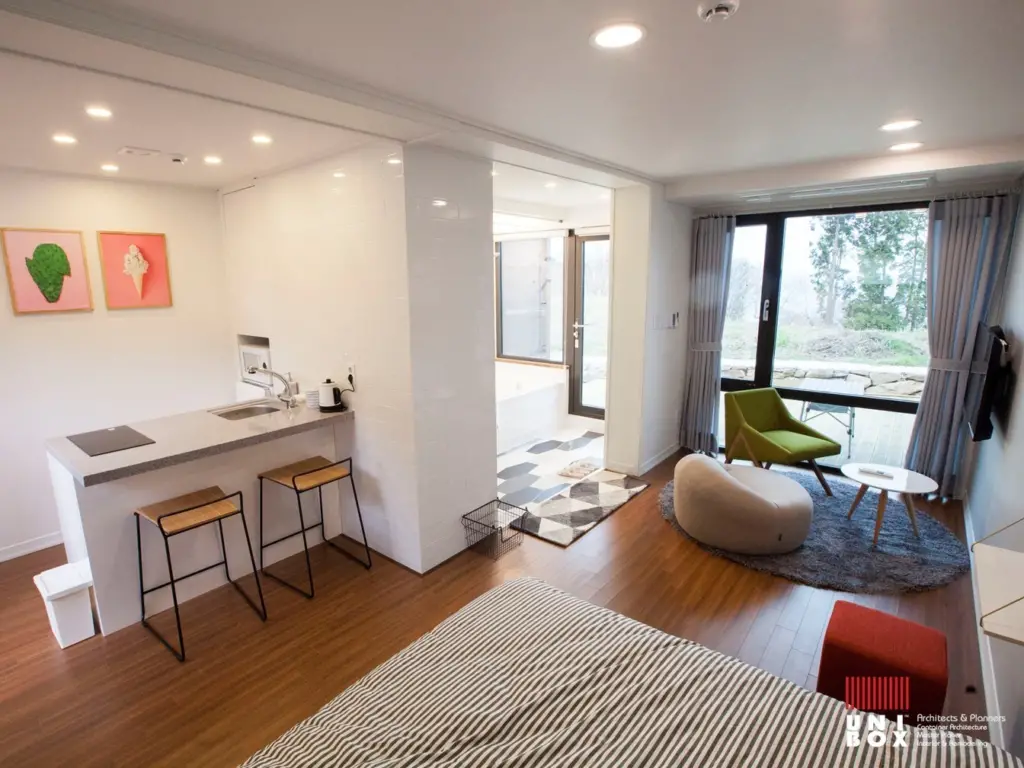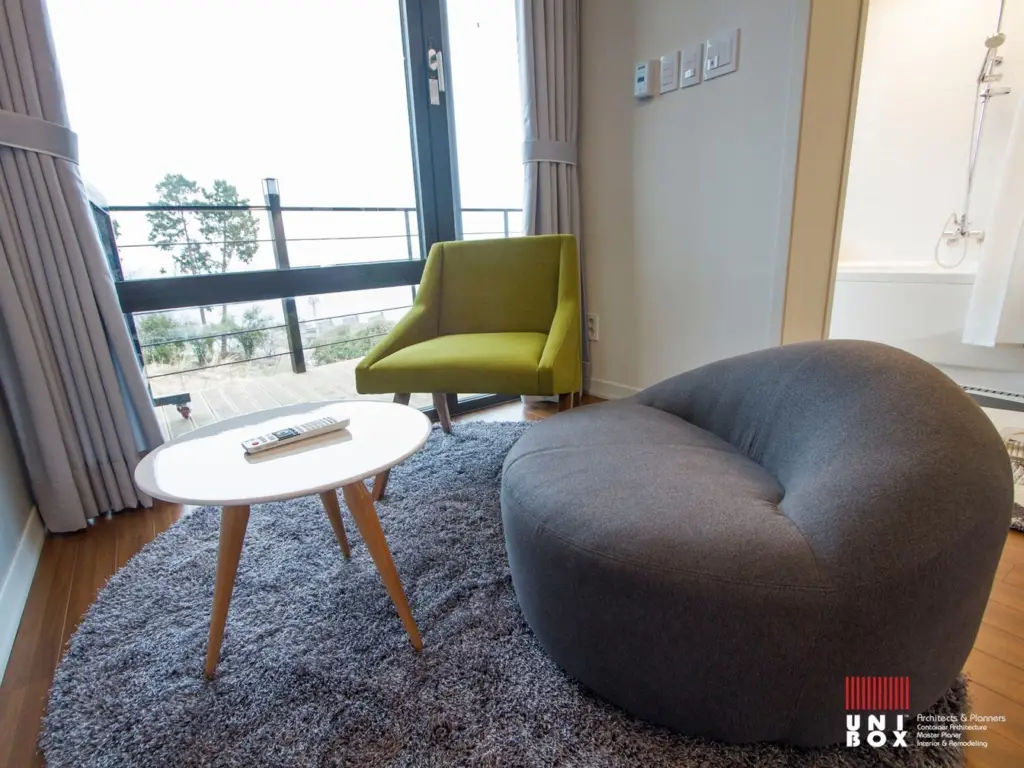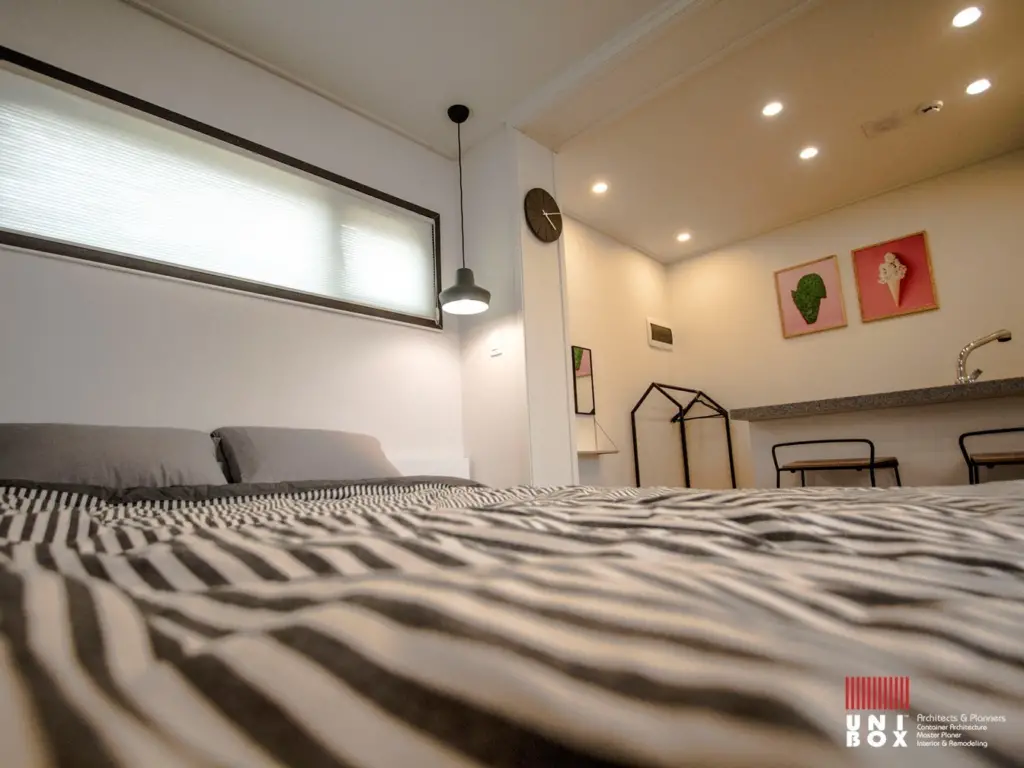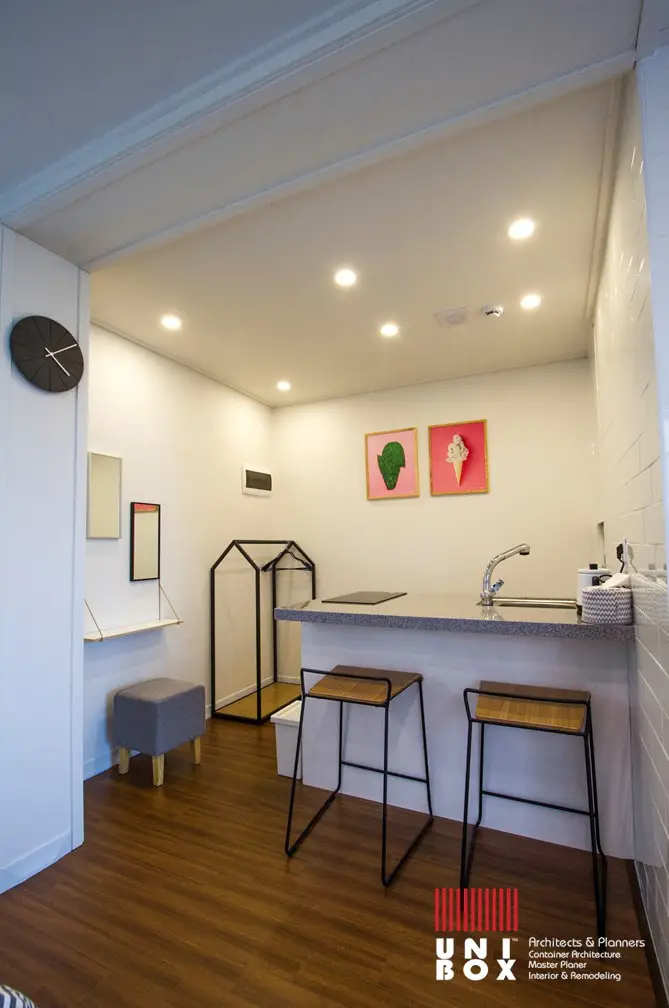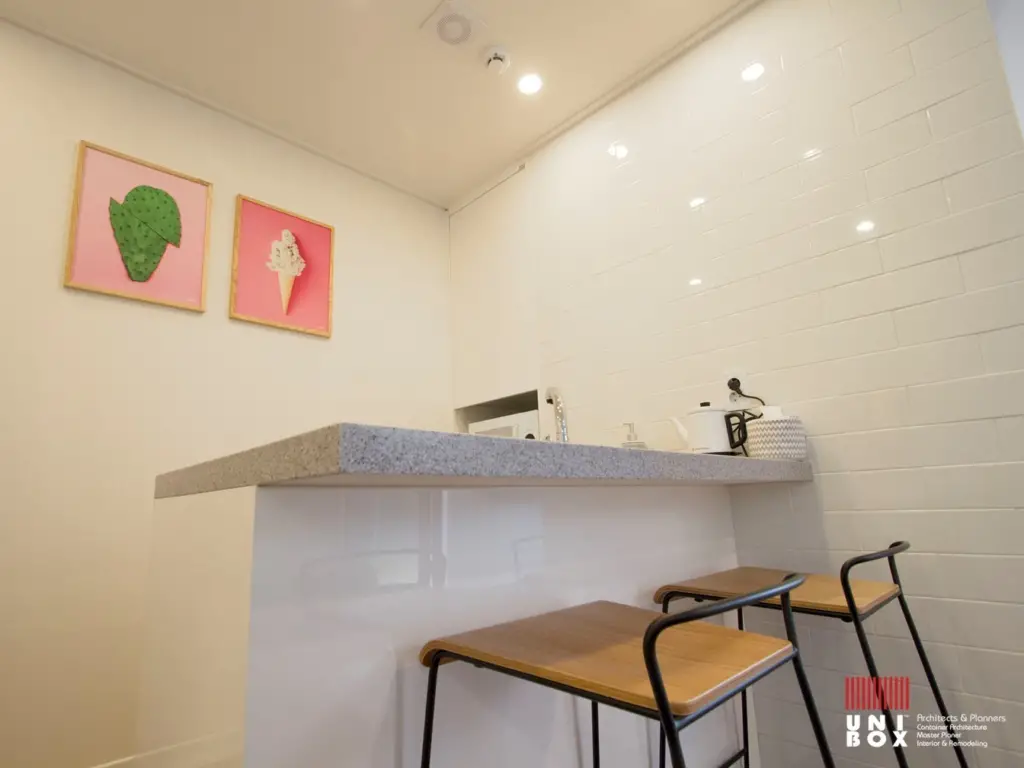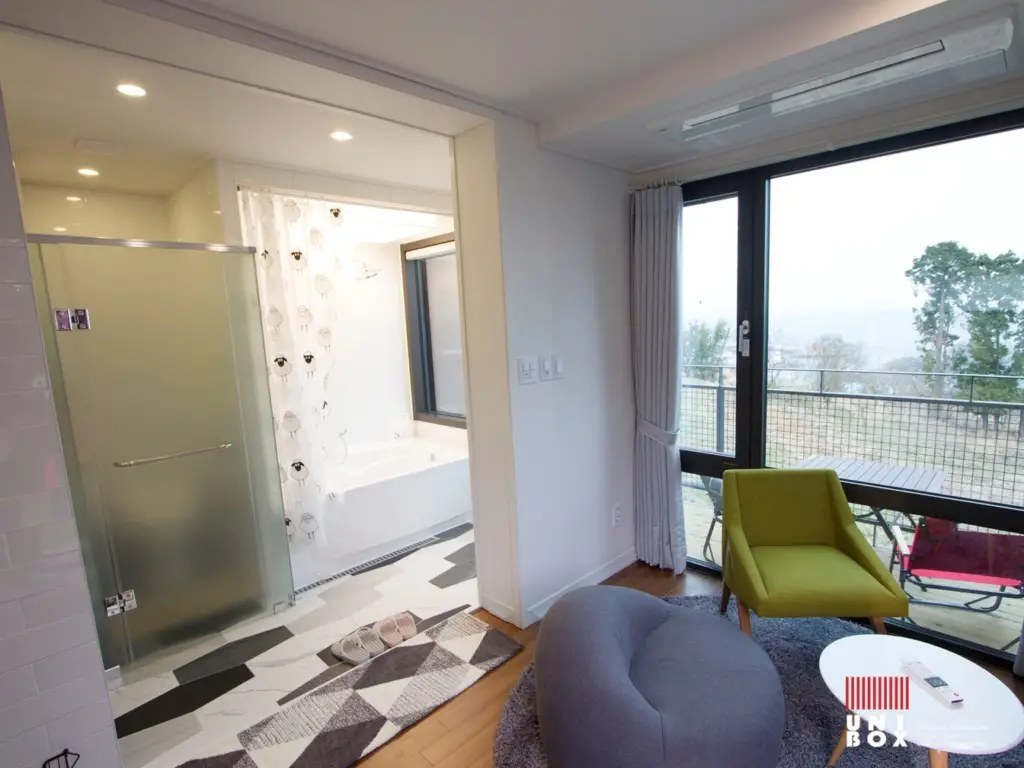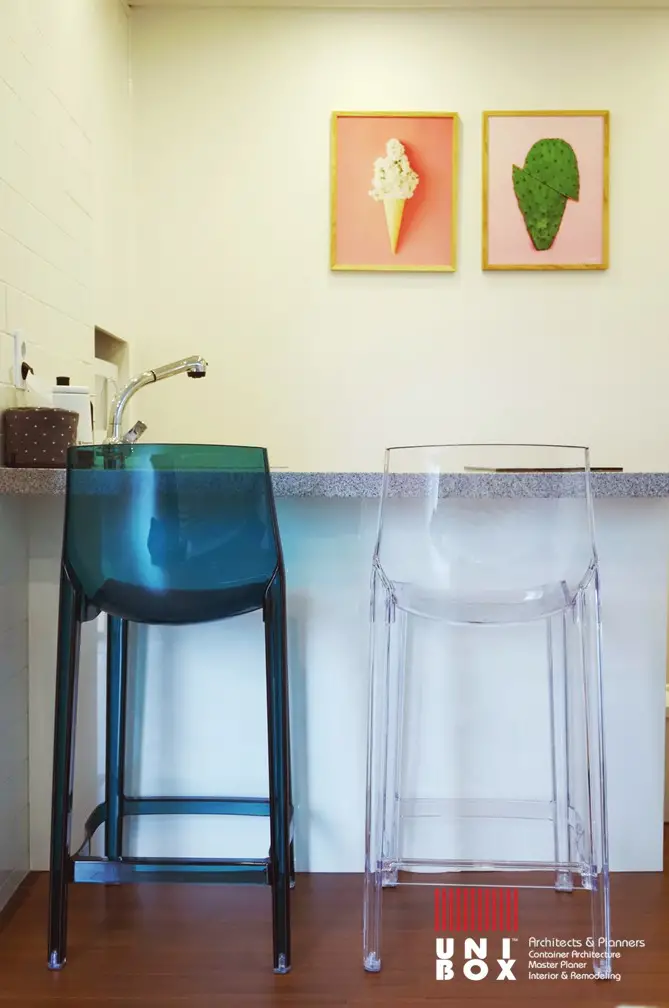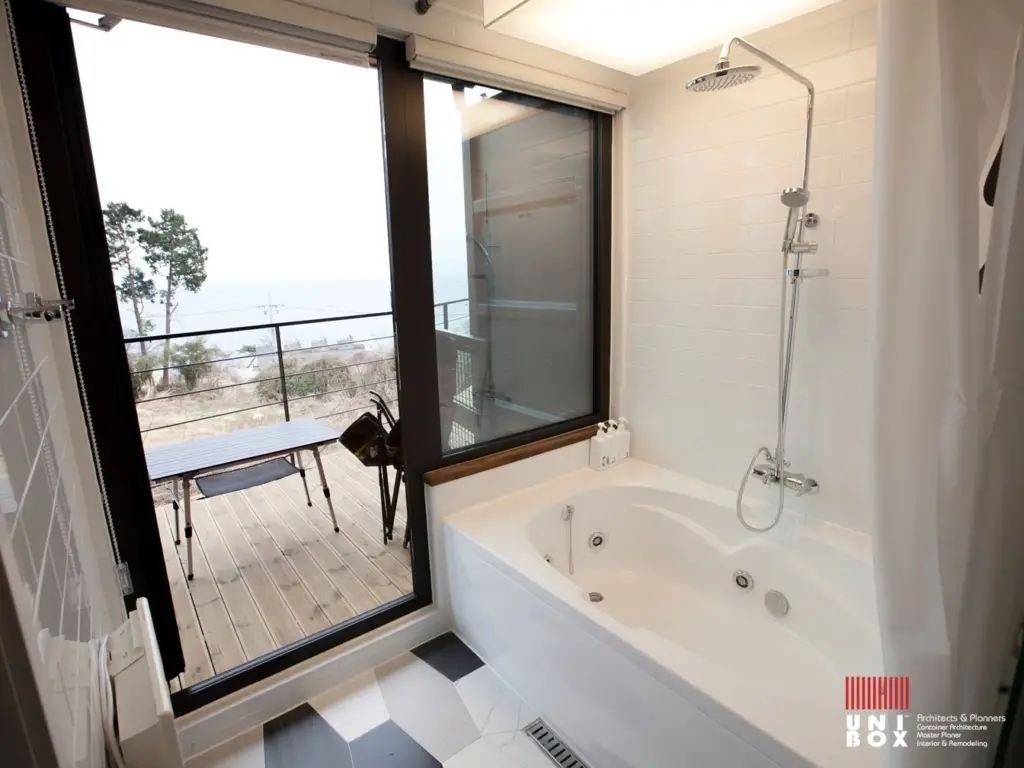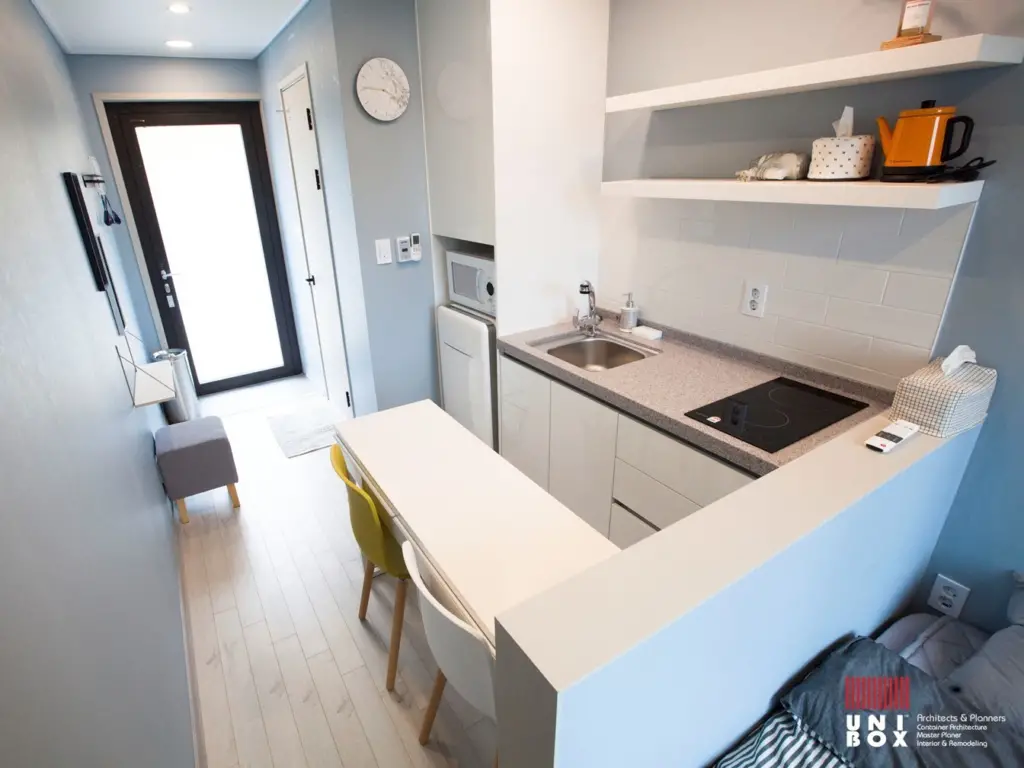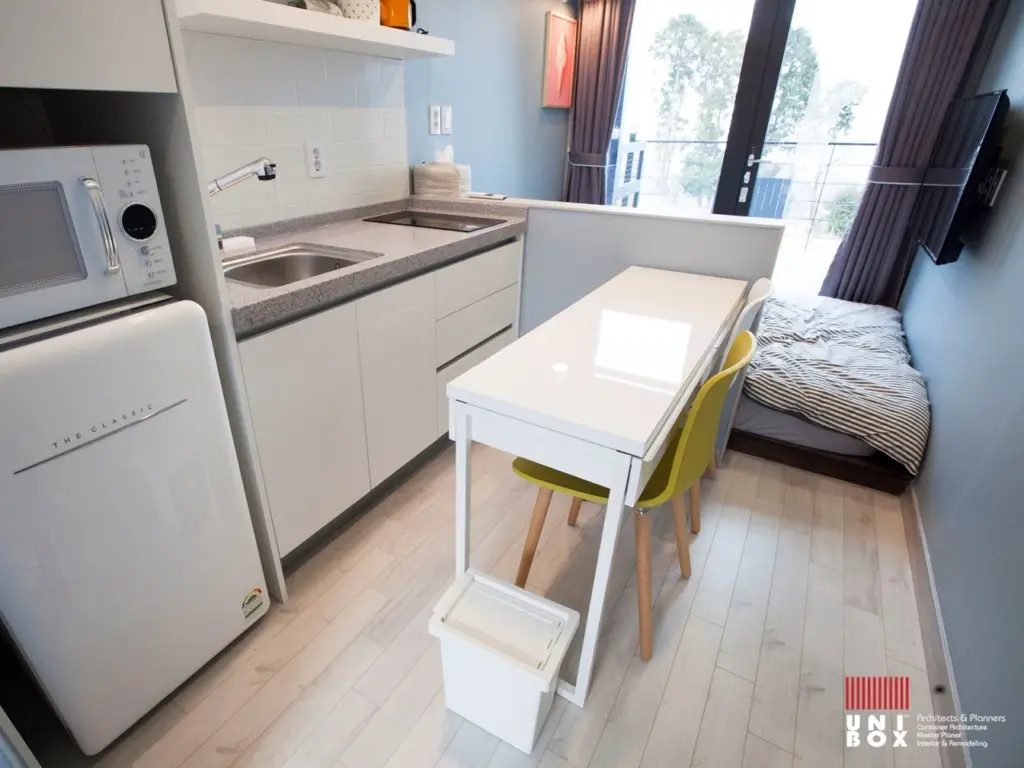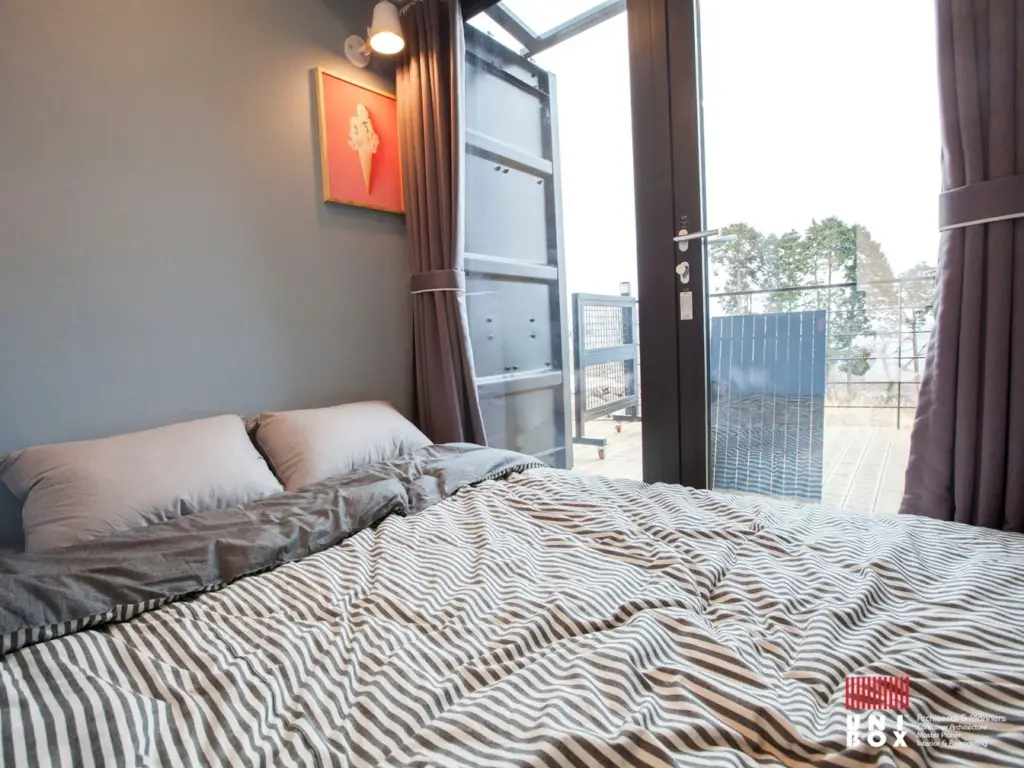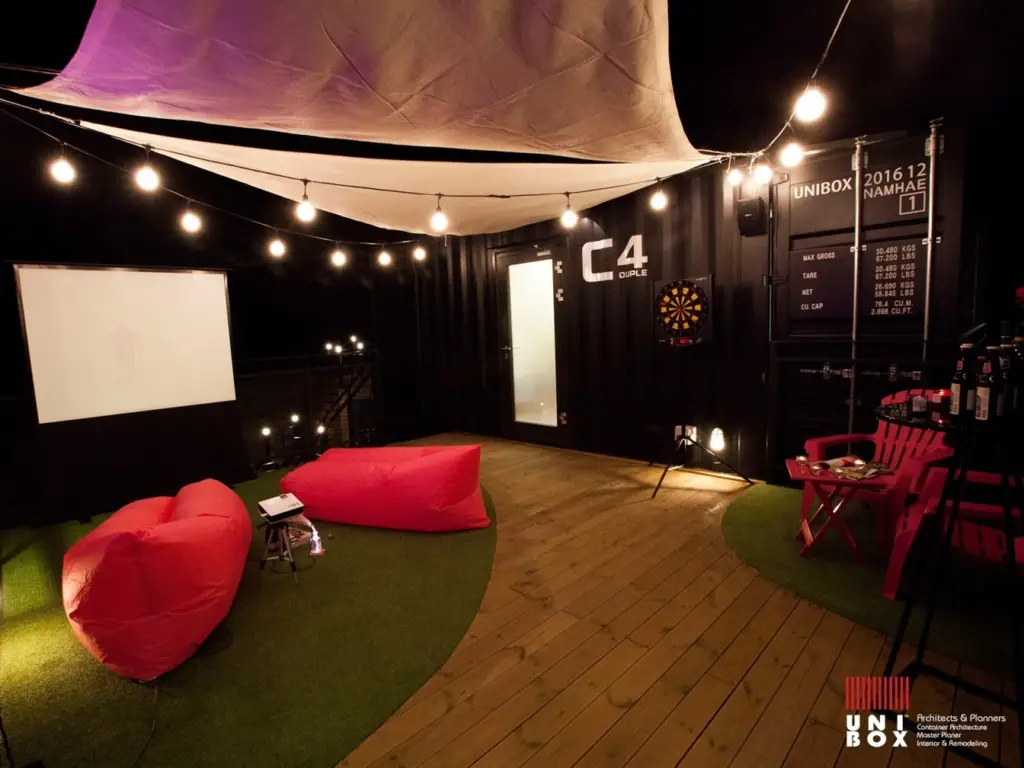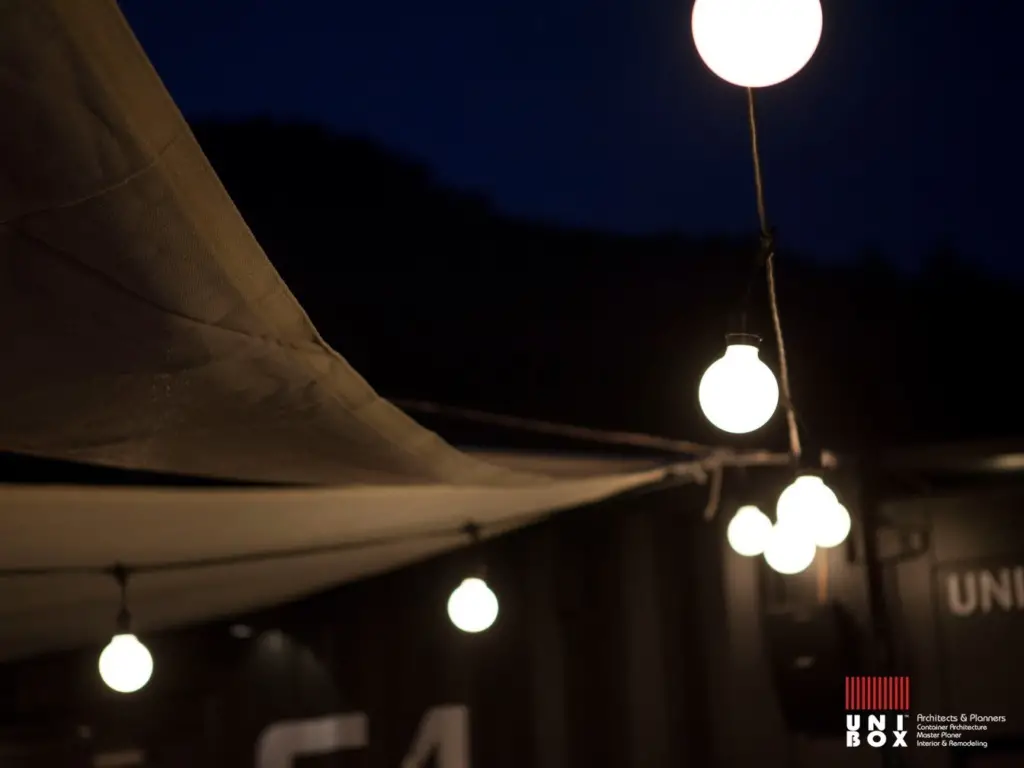 SOURCE : UNIBOX