Located in Leander, Texas – 35 miles from downtown Austin – is the Old Stick Lounge, a 40-foot shipping container house available for nightly rental through Airbnb. The countryside getaway resides on the seven acre Old Stick Ranch.
Built out of an up-cycled 40-foot shipping container, the home provides accommodations for up to five guests between its three single beds and couch that sleeps two.
In the living room is the couch, a drop down bed that stores against the wall when not in use, and a desk with chair.
The kitchen includes two induction glass top burners, fridge, sink, toaster, and microwave.
The bedroom has a raised bed over a desk and dresser.
In the bathroom is a stand up shower and flush toilet.
A rooftop deck provides a large, covered area to enjoy the outdoors.
Prices start at $72 per night. For rates and availability you can view their Airbnb listing.
Living in a Container explores projects made with shipping containers around the world and shares them for you.
Don't forget to take a look at the structures made with other amazing shipping containers on our site!
We invite you to send in your story and container homes photos too so we can re-share and inspire others towards a simple life too. Thank you!
You can share this using the link and social media re-share buttons below. Thanks!
» Follow Living in a Container on Social Media for regular shipping container house updates here «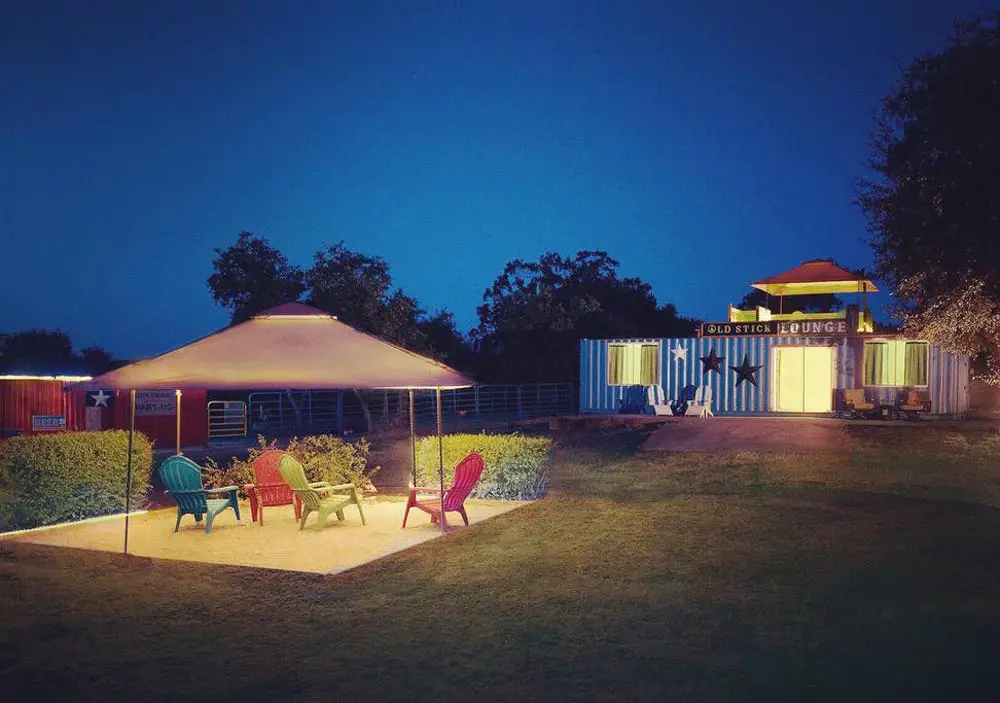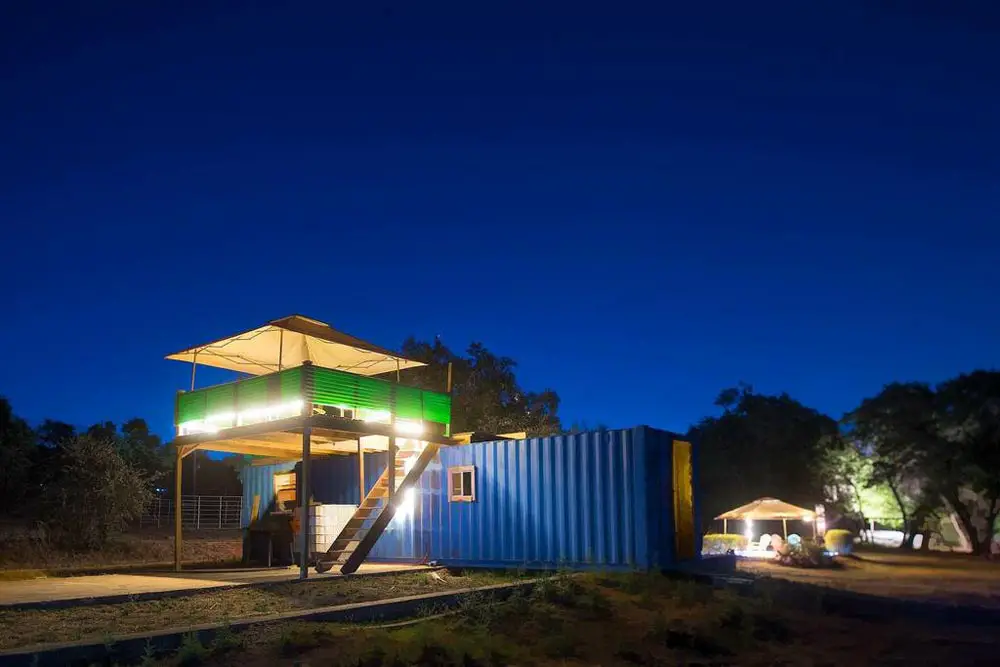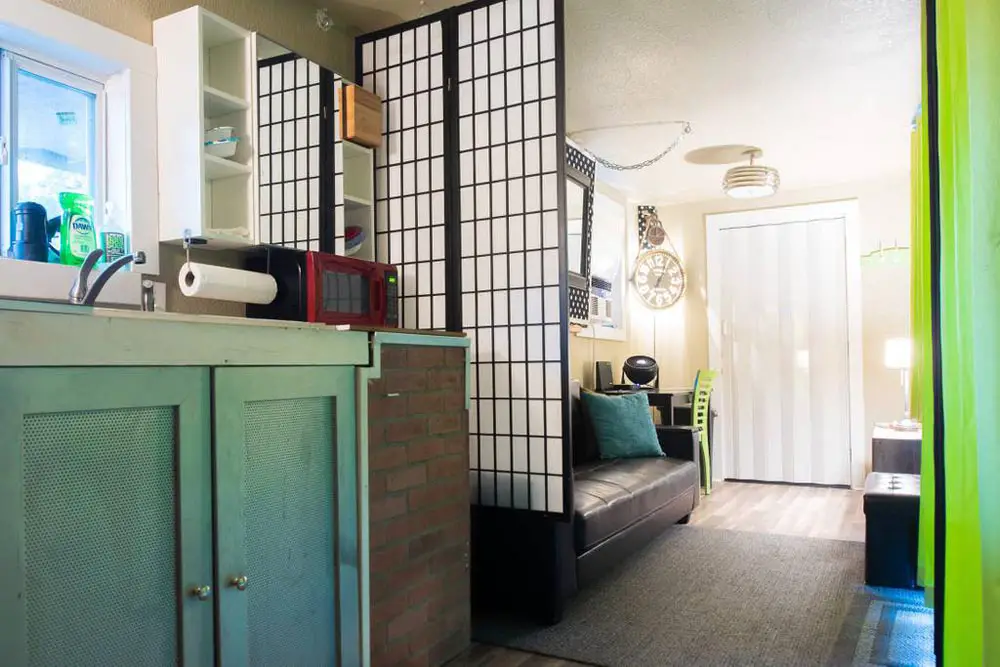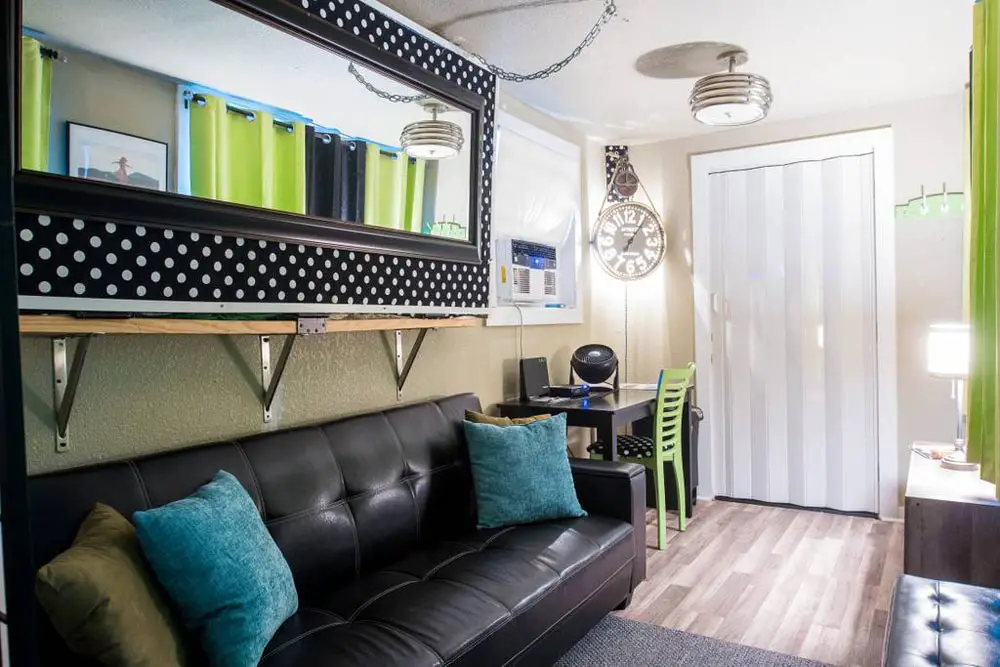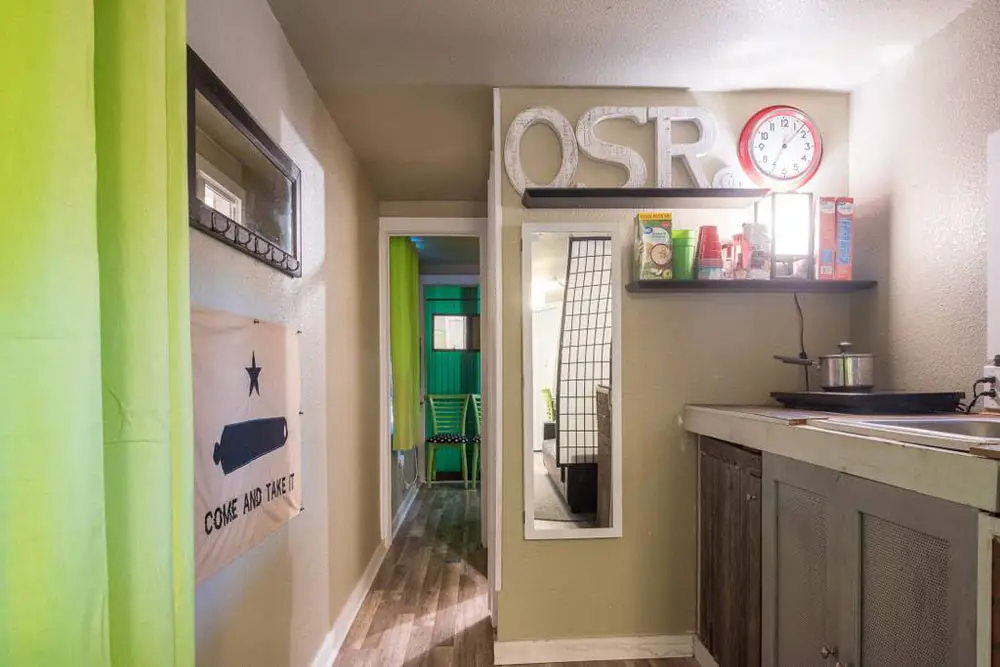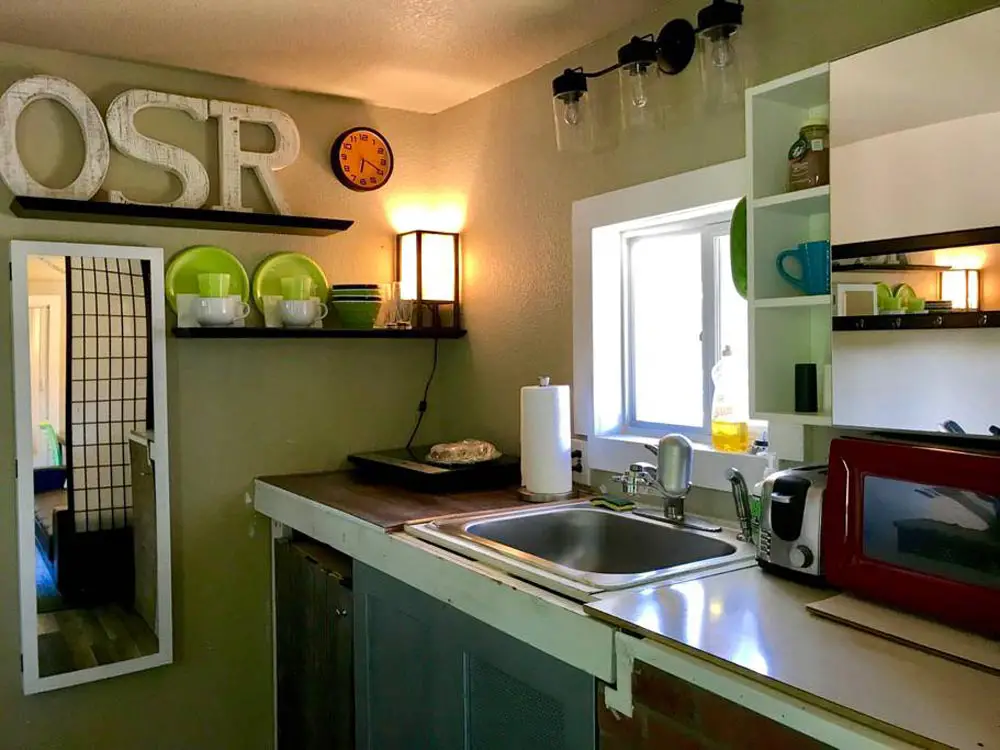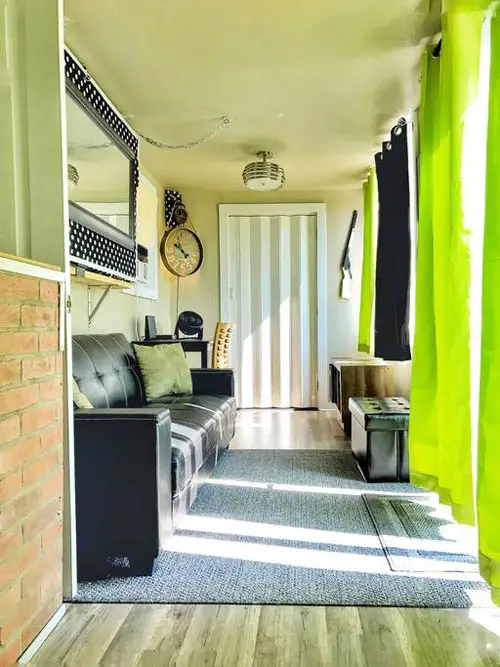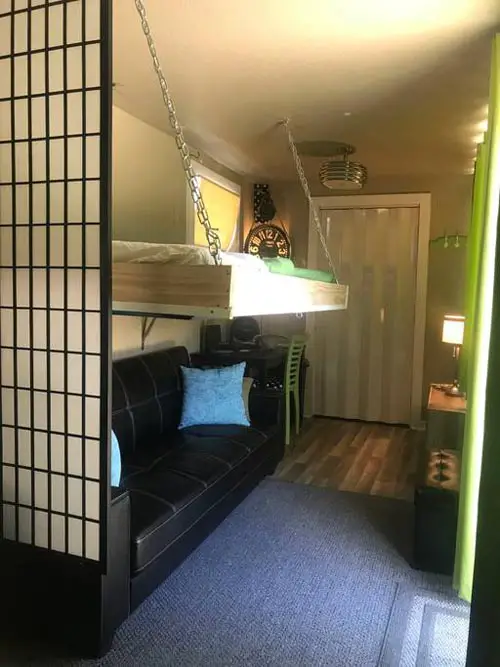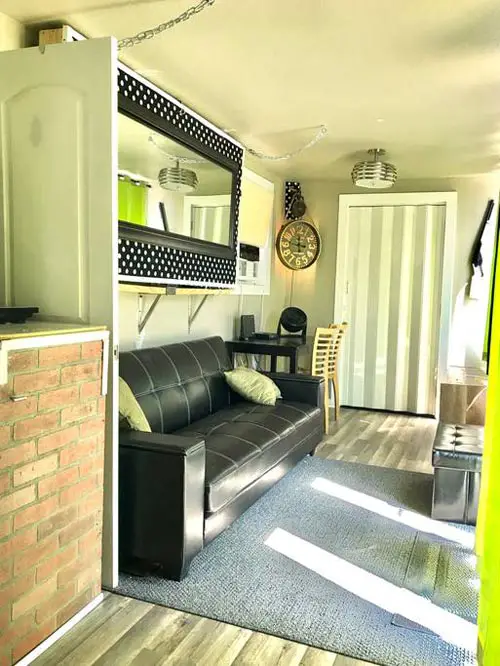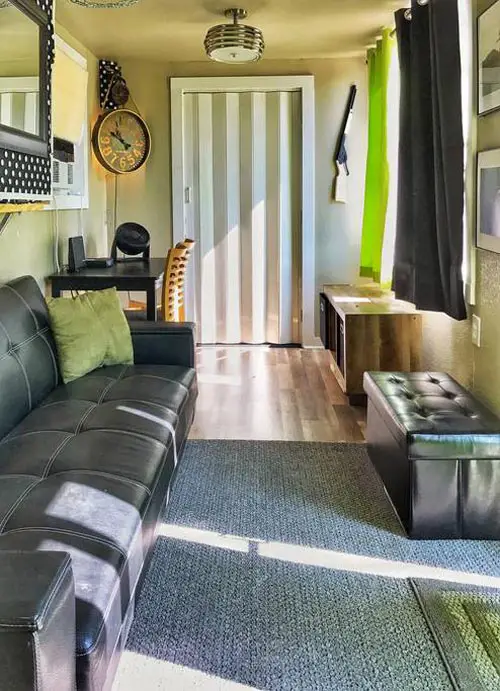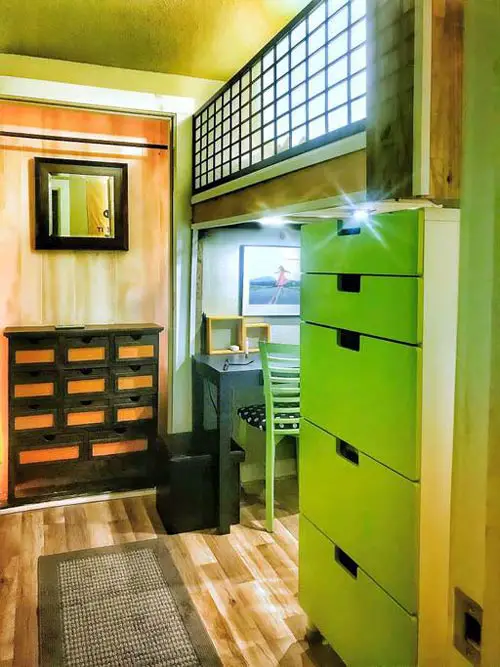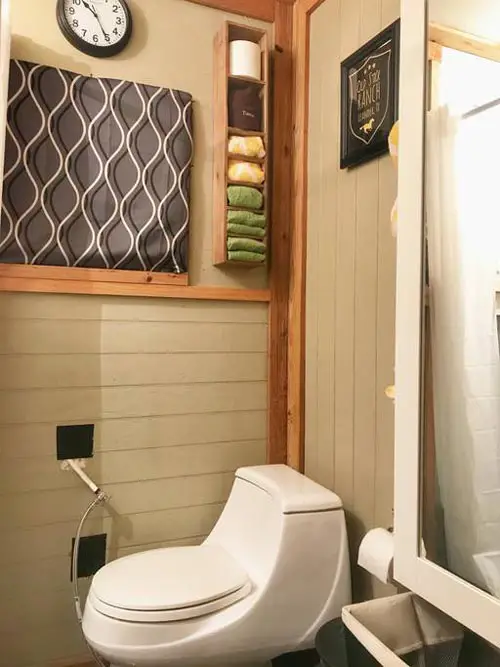 Source : tinyliving