Hi everybody
We continue to discover for you. Our container house on today's tour is from USA.
We've seen some quirky homes, but this one may just take the cake. Made entirely from shipping containers, this home overlooking Lake Travis is absolutely beautiful. Here's a look inside.
Melissa and Tony own Emerie Custom Homes in Lago Vista, Texas. They specialize in designing beautiful, high-performance homes built with uncompromising quality.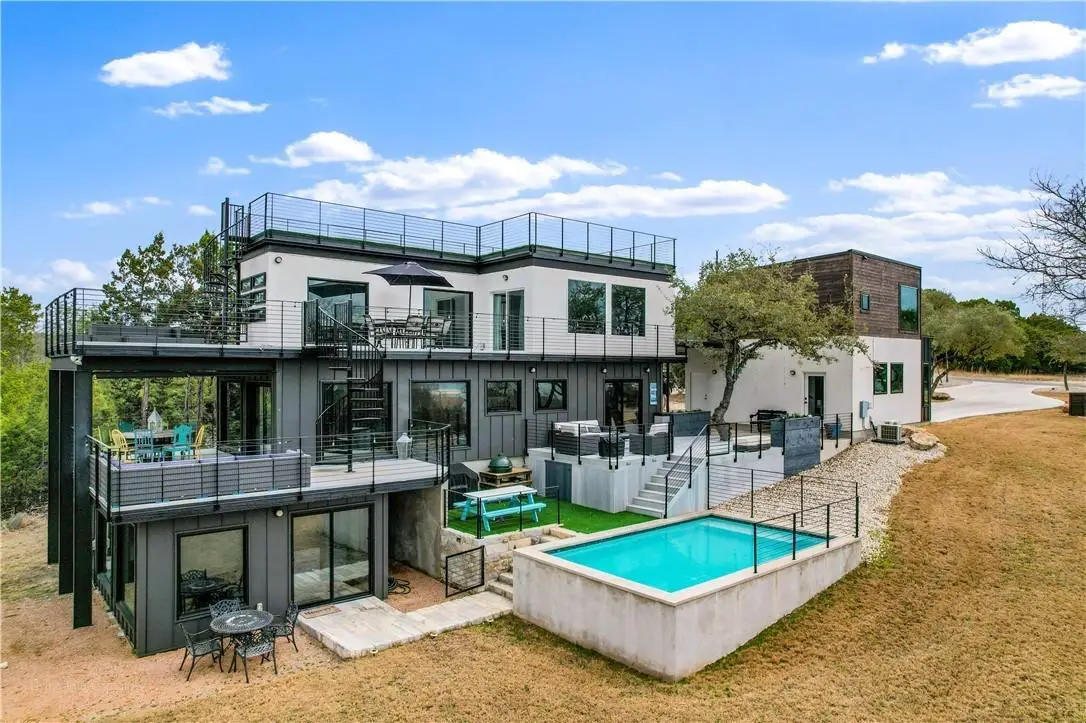 They are currently building their family a container home. They have built multiple "traditional" homes, and are learning about the differences in building those homes and a container home.
We interviewed the President of the company, Melissa Magaña, about the business and her experience so far with their first container home property.
Her husband Tony Magaña is the Vice President and we took this opportunity to include in the interview a little about their family, home life, and how it all comes together in their vision of their first container home.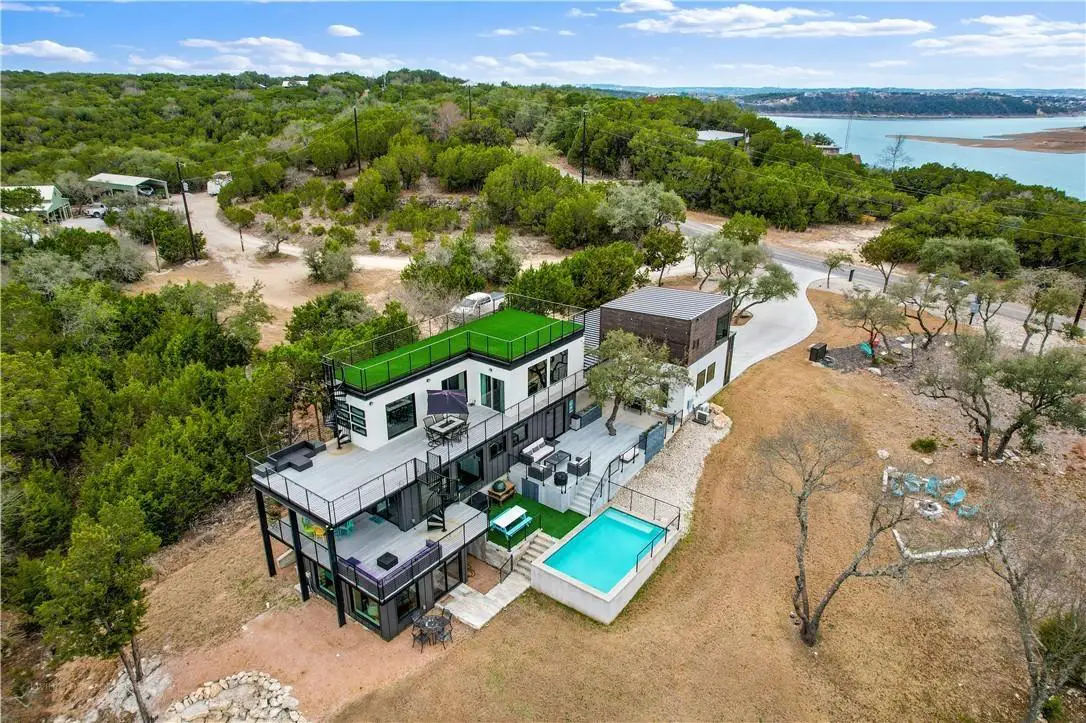 The Magaña family currently lives in Texas with their daughter and son, both eight years old.
The Magaña family began living in a camper when they first started the construction process of the container home, however, it soon became obvious that it was going to take longer than originally planned due to permitting issues.
They moved to the condo they are currently living in and continued to work through all of the technical issues.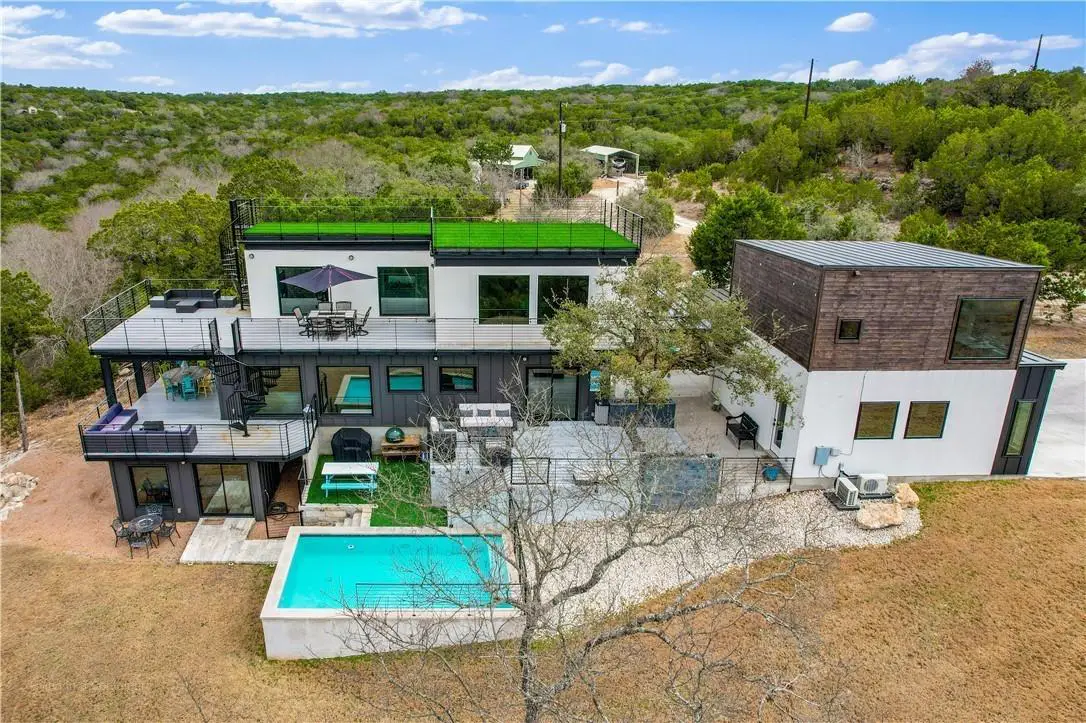 Melissa and Tony emphasize the importance of balancing family and work so they made sure the kids had a place to call home while they finish their dream home.
They value family time and strive to cultivate strength, character, and curiosity in their children. These values are shown in how they spend time with their family.
The Magaña family love to be outside hiking, biking, going to museums, and watching movies together.
This love for family time and the belief that a good life means always being present in the moment, lead them to minimize their financial obligations, keeping it simple, and living minimally.
They realized that having more is less… less sanity, less time to live in the moment, and less clean space. Melissa said her kids showed her that all they really need is a drawer full of clothing, a bike, crayons, and happy parents.
These realizations all lead to their decision to build a container home to better reflect this lifestyle.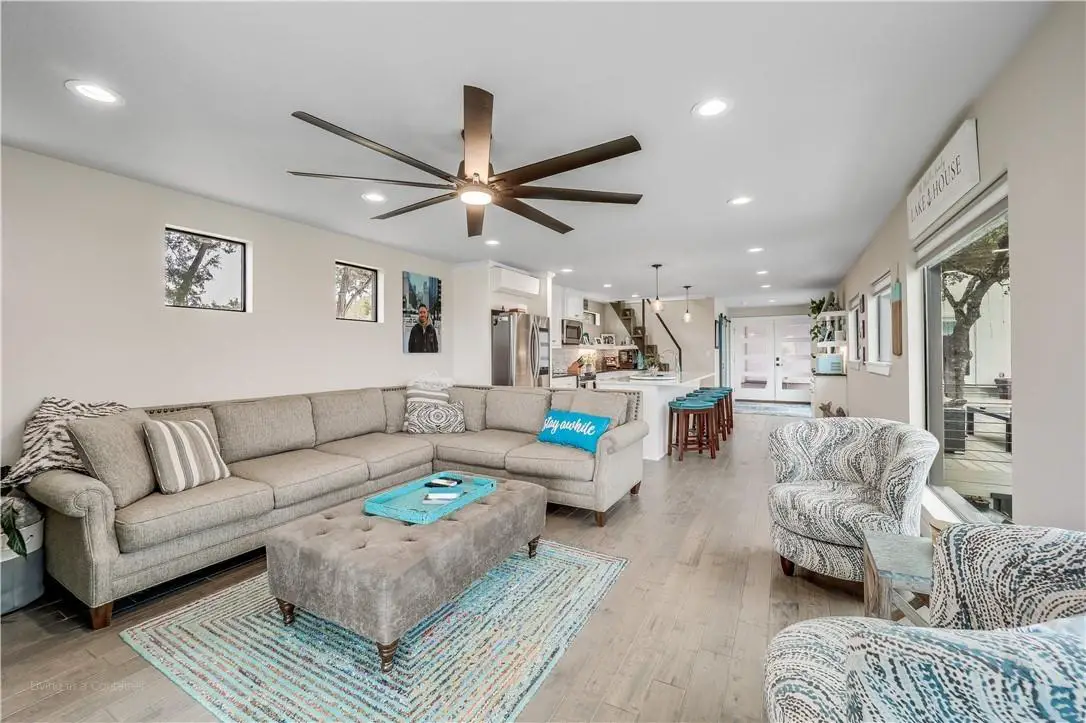 Melissa and Tony began by researching how affordable it would be to build a container home.
They had seen over the years that people were making the move to smaller and more affordable living to have financial freedom.
They did not have any initial worries about making the jump from a traditional build, but some of the tradesmen that worked on those home were not willing to take the chance on the container project so that was one of the first challenges to overcome.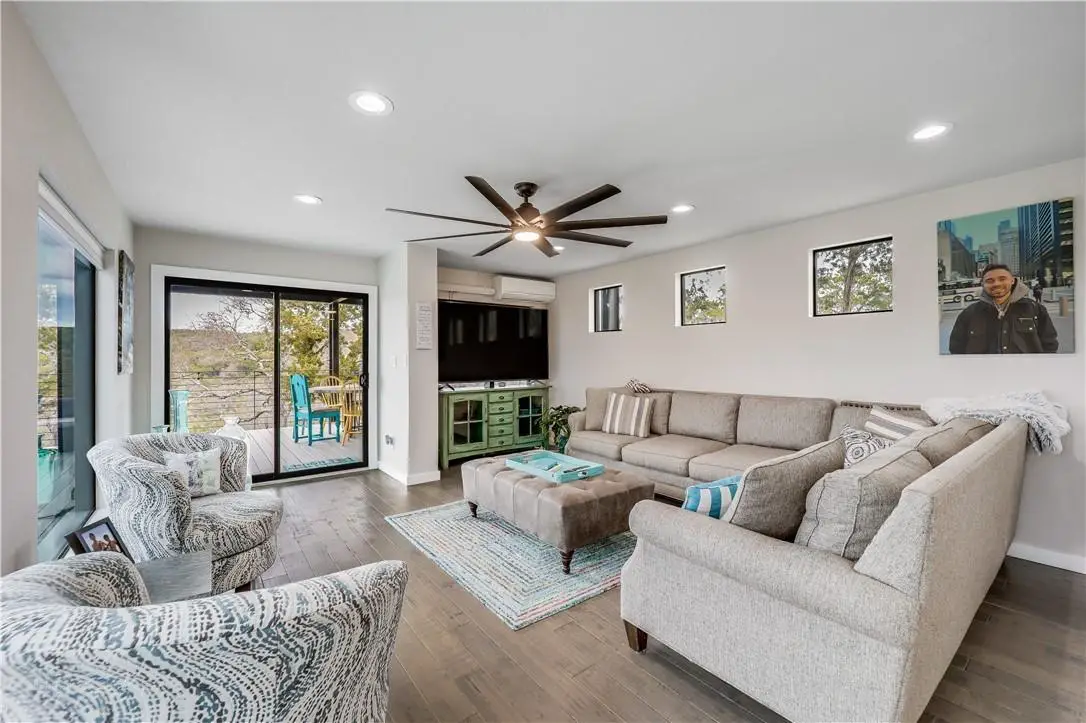 Another challenge they had is one that container homeowners know all too well, city guidelines.
They had to call the city planning and zoning committee and found out that some cities require that the container be unused, that the exterior must be covered, there might be square footage requirements, and the list goes on and on.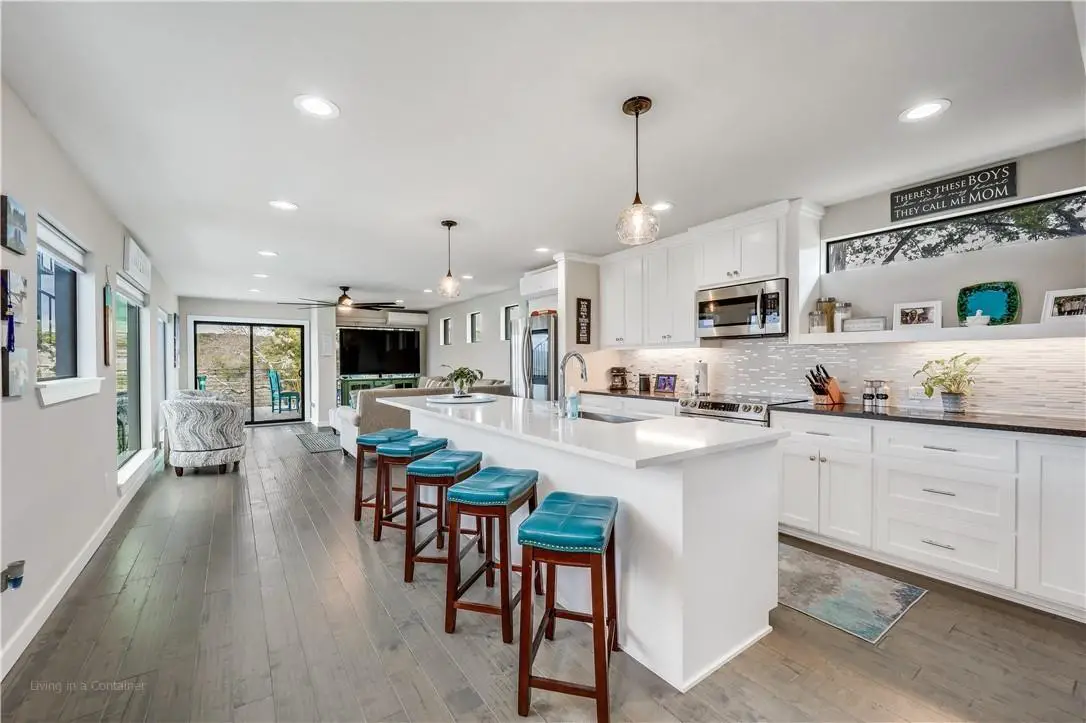 They noted that this might make one of these homes more expensive than the builder was planning on depending on the number of changes that have to be made.
Once they began construction they were surprised with how hard it was to deconstruct, cut, weld, and reinforce the metal of the containers. The positive side of this type of building, Melissa says, is that it is like working with Legos.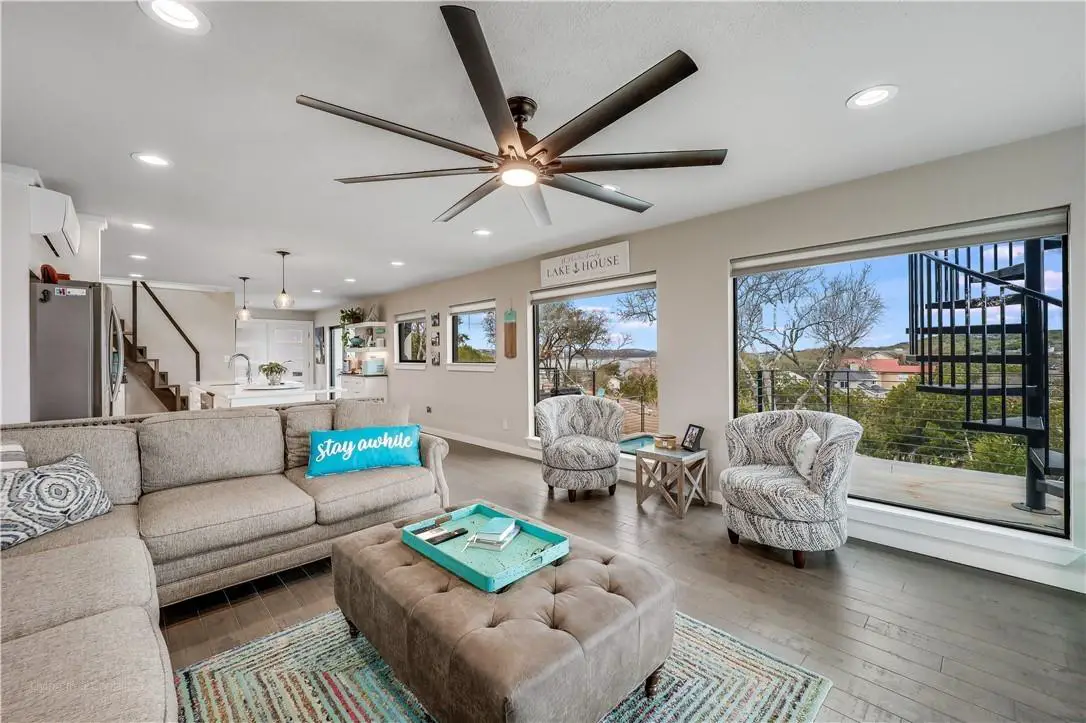 They changed the configuration of the house so many times, and this versatility was the coolest thing to them about the construction so far.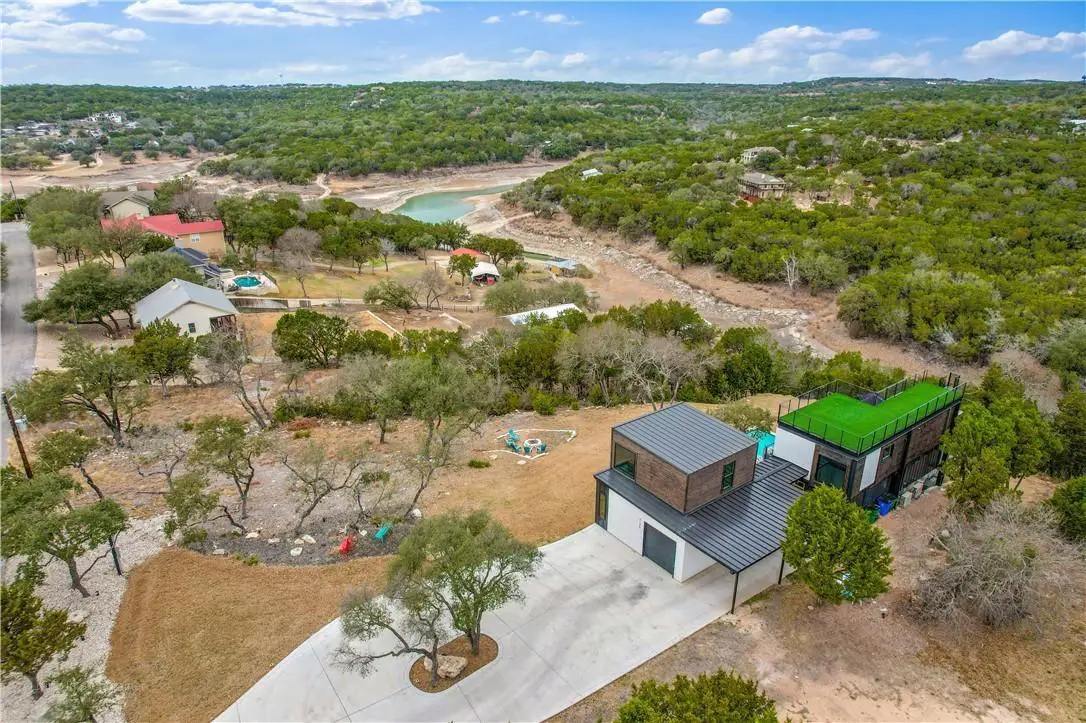 The three qualities they were looking for in this home were large windows, sliding doors to the deks, and an even larger kitchen than is found in most homes to incorporate their love of cooking.
You can see how they are incorporating the windows all around the home to let in as much light as possible.
For the basic layout of the home, it will be 2238 sqft.
with four bedrooms, two baths, a small office, mud room, large kitchen, and a large living room. To create these spaces they are using 8 x 20 ft. containers, and three 45 ft. high cube containers. You can see how they have stacked them in the photos below.
This house listing on Realtor – $1,300,000
Living in a Container explores houses built from storage containers around the world and shares them for you. Don't forget to take a look at the structures made with other amazing shipping containers on our site!
We invite you to send in your story and container homes photos too so we can re-share and inspire others towards a simple life too. Thank you! You can share this using the link and social media re-share buttons below. Thanks!
» Follow Living in a Container on Social Media for regular shipping container house updates here «