Currently available for sale in Texas is this beautiful tiny home, made from a shipping container.
The home measures 40′ x 8′ x 9.6′ and has an interior size of about 320 sq ft. It comes fully furnished in addition to a washer/dryer, tankless water heater, and a ductless A/C and heating system. The kitchen comes complete with an electric stove, refrigerator, sink, and cabinets.
Delivery is also free if you're within 1,000 miles of Beaumont, Texas.  Be sure to check out its sales listing here!
Living in a Container explores projects made with shipping containers around the world and shares them for you.
Don't forget to take a look at the structures made with other amazing shipping containers on our site!
We invite you to send in your story and container homes photos too so we can re-share and inspire others towards a simple life too. Thank you!
You can share this using the link and social media re-share buttons below. Thanks!
» Follow Living in a Container on Social Media for regular shipping container house updates here «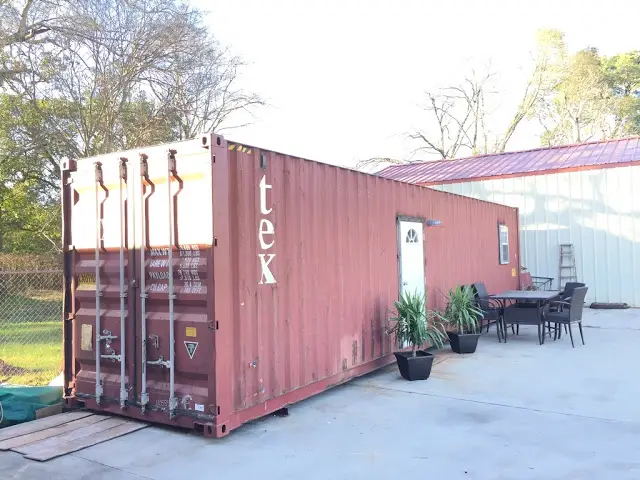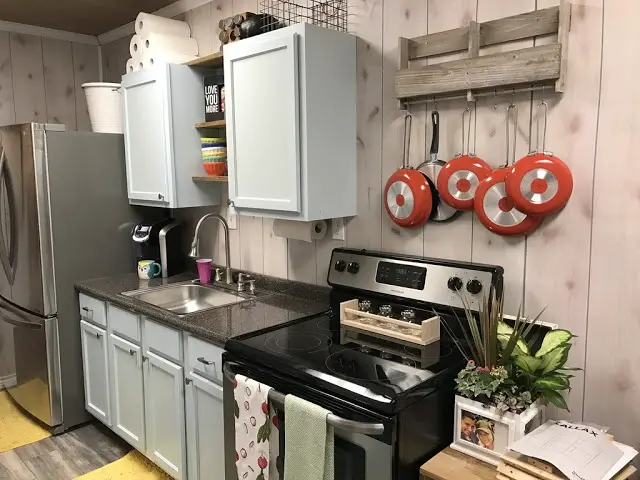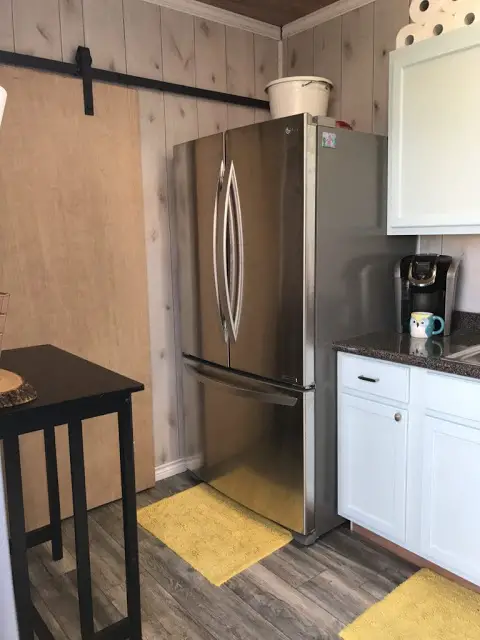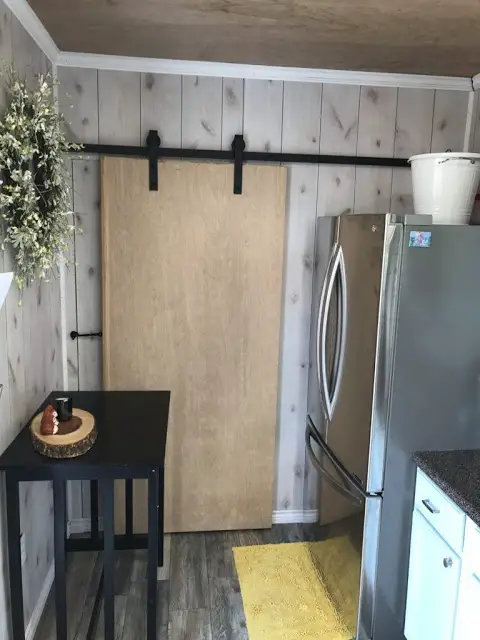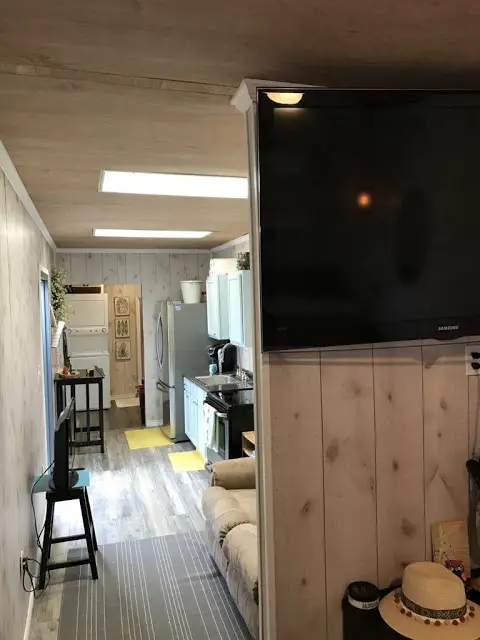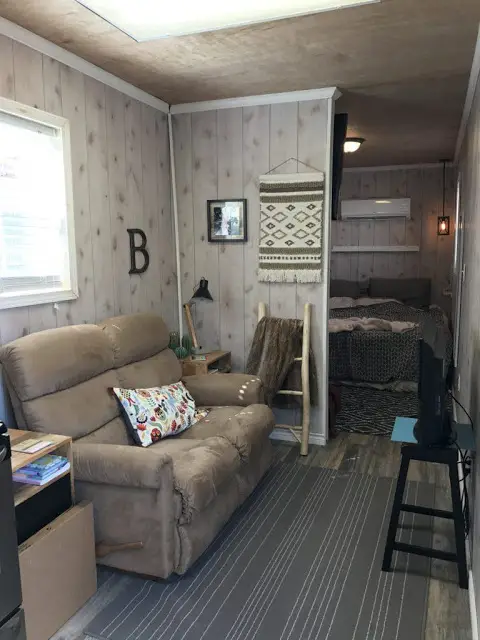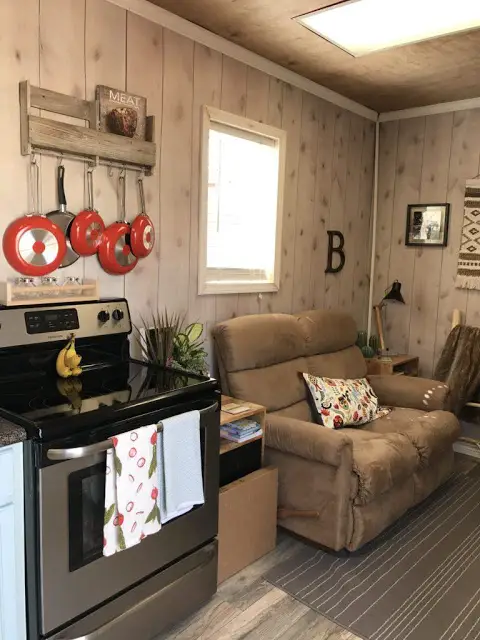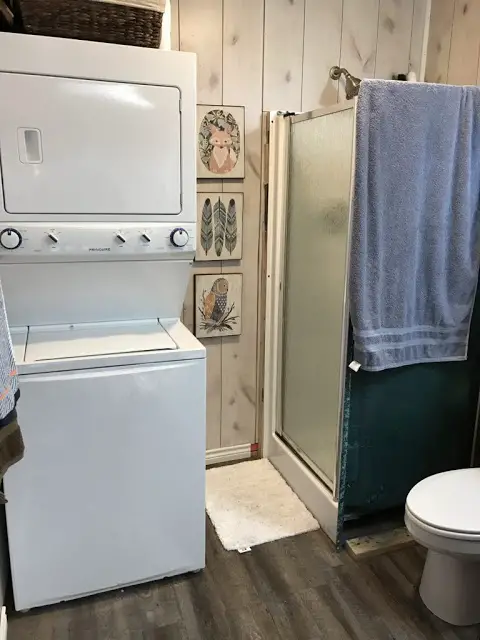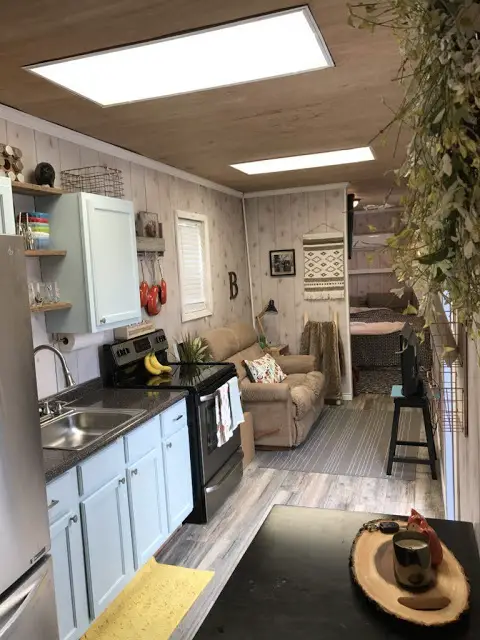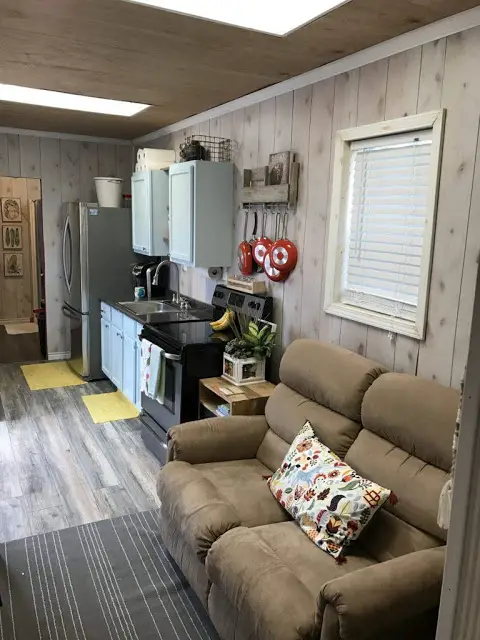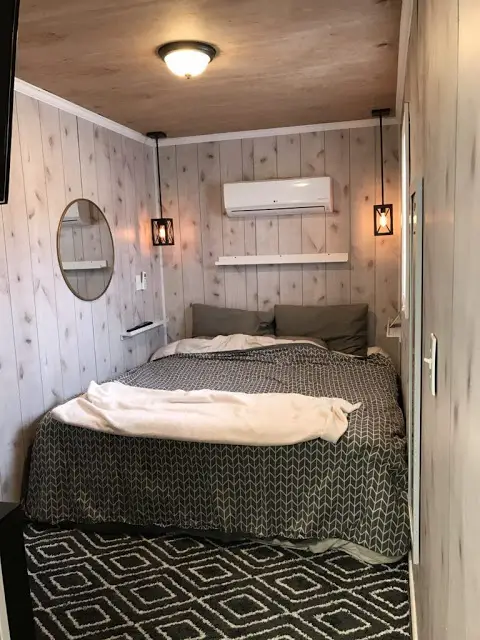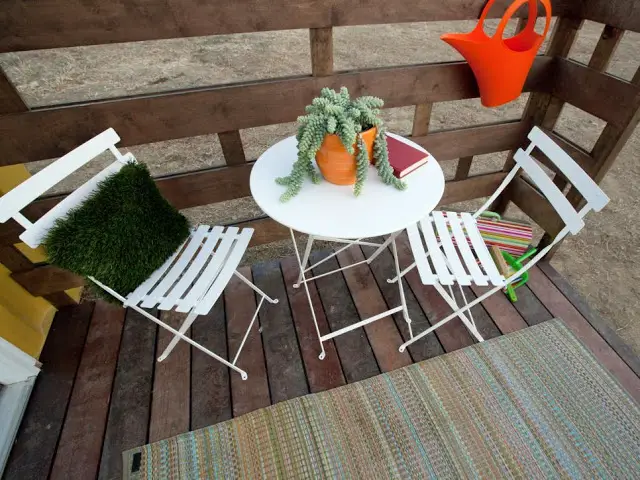 Source : tinyhousetown