Today we are looking at this UK-based, tiny container home called Tinywood One. Tiny homes come in all shapes, sizes and budgets. While some may build ultra-tiny houses for a few thousand dollars, others may be inclined to spend more for luxuries that still fit into the tiny house genre. Of course, it depends on one's definition of what "living with less" may mean.
For Warwickshire, UK-based Tinywood Homes, building wood-fired hot tubs is part of their business, so it seemed inevitable that they would combine one of these luxuries with their high-end tiny home building service. Started by Aidan Reeve and a friend in 2012 who wanted to experiment with building a home out of a 20-foot shipping container, Tinywood Homes has since evolved onto building custom-made tiny homes, hot tubs and gazebos. They also offer tiny home rentals in the area.
Tinywood One is a 20 foot property made of steel and wood. It has two floors cleverly constructed to maximize space. Guests will be amazed to find a well appointed kitchen finished with granite worktops, a fold away dinning table that seats five, a living room with wood burner and stow away sofa, separate shower and toilet and a master bedroom with King Size double bed!
The first floor features three full sized single beds arranged around a landing with fold down staircase. It also features central heating boiler with radiators and on-demand hot water, full 240v electrical, and a wood burning stove.
The unique experience doesn't end inside the house. A South African styled Stoep or veranda features an indoor wood fired BBQ or Braii which doubles up as an open wood burner.
TW1: Capacity 5 people in 1 double and 3 single beds
Bed linen is provided for all the beds but towels are not provided
The Tiny Wooden House is located adjacent to a working arable field
It is the guests responsibility to ensure the tiny House is left clean and tidy
Maximum 5 guests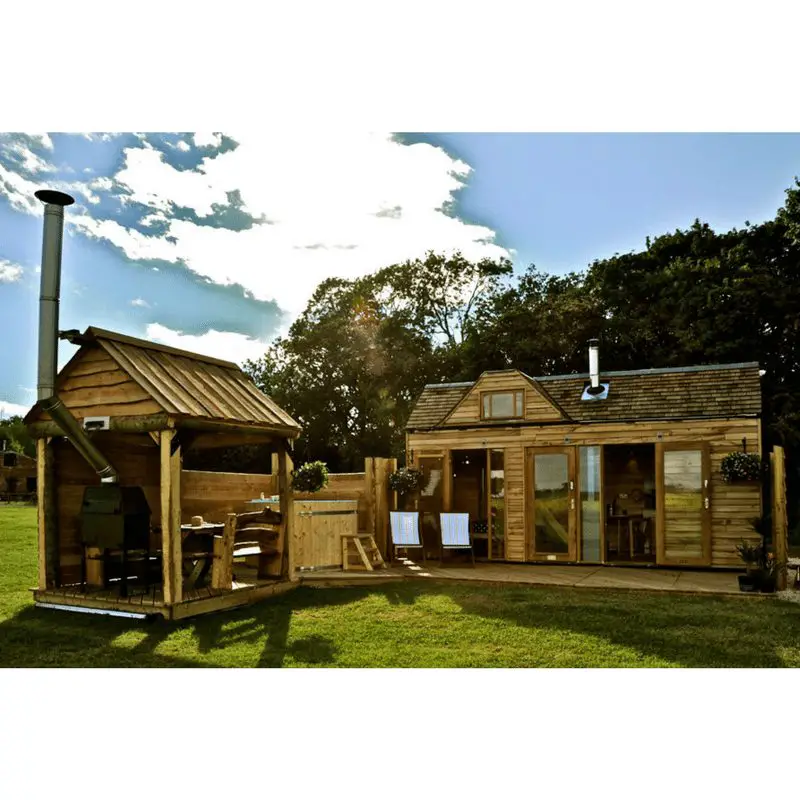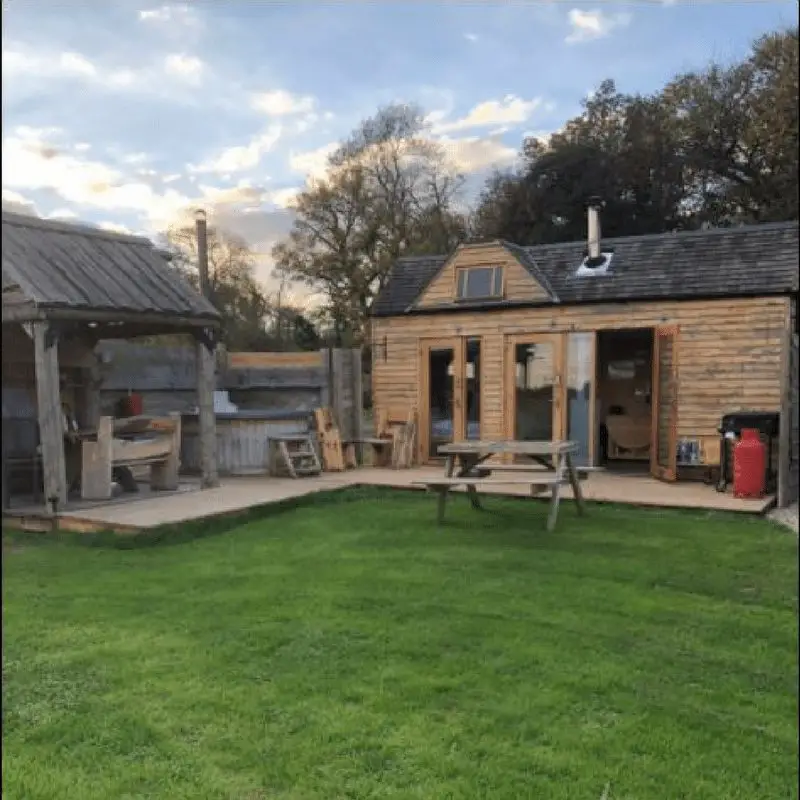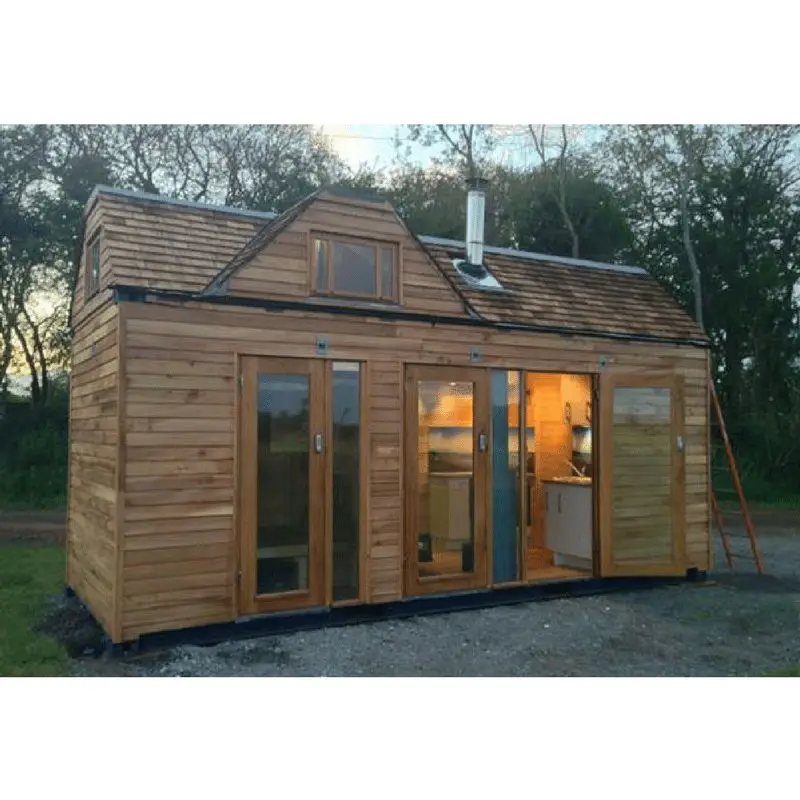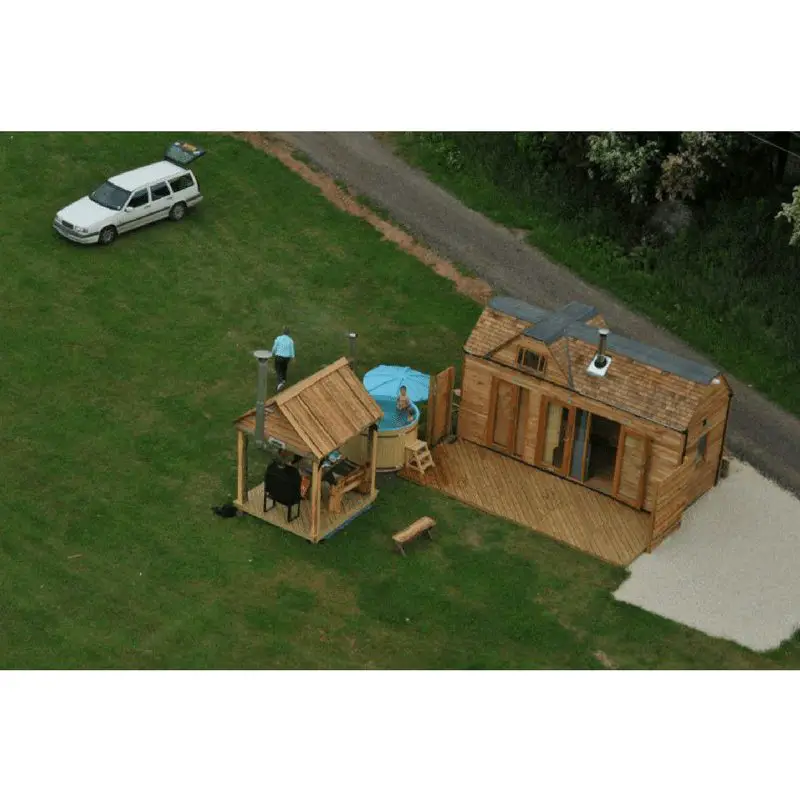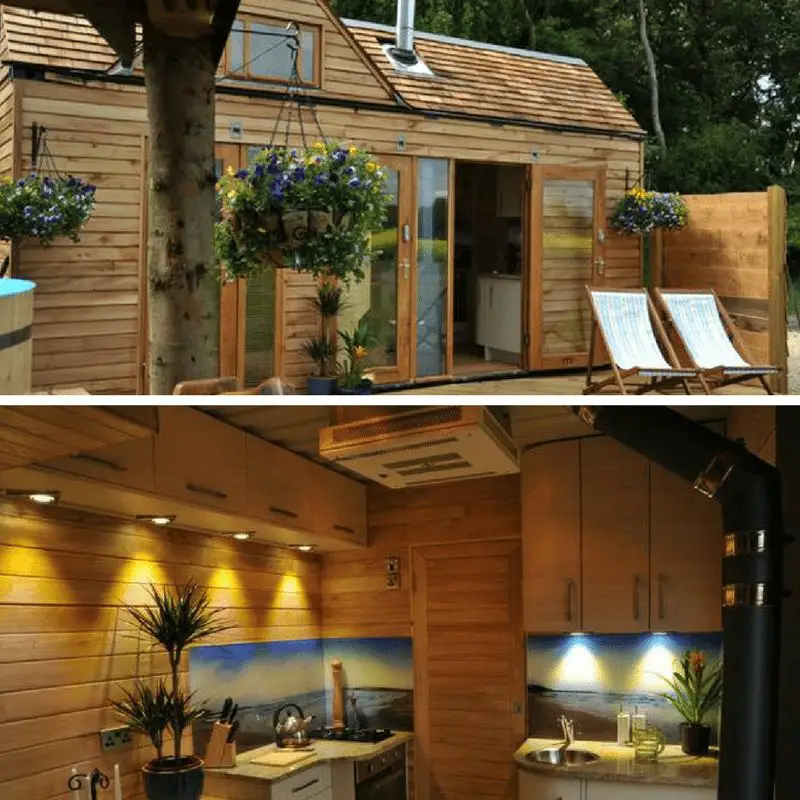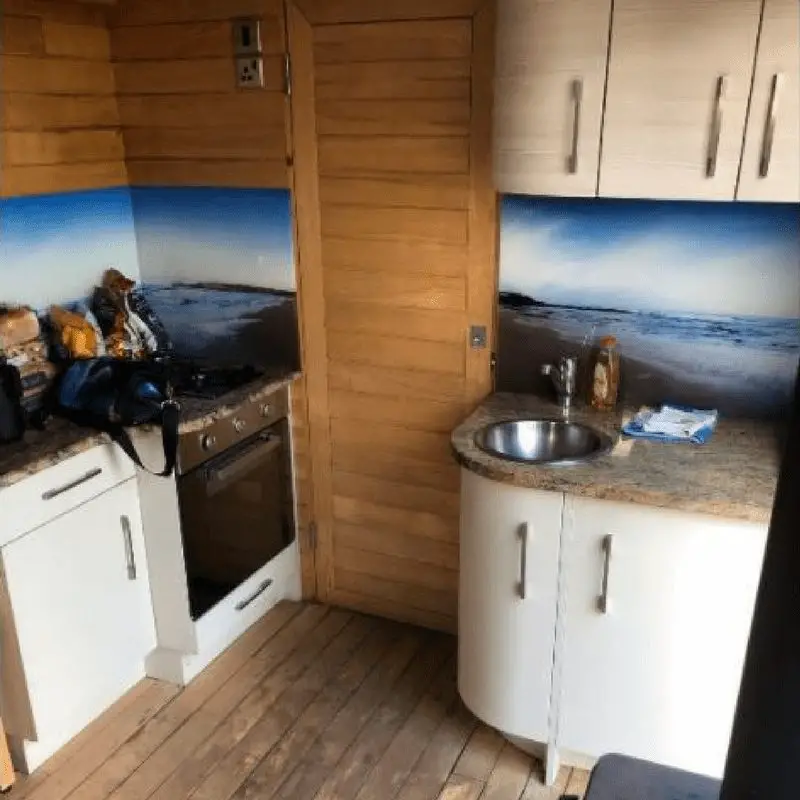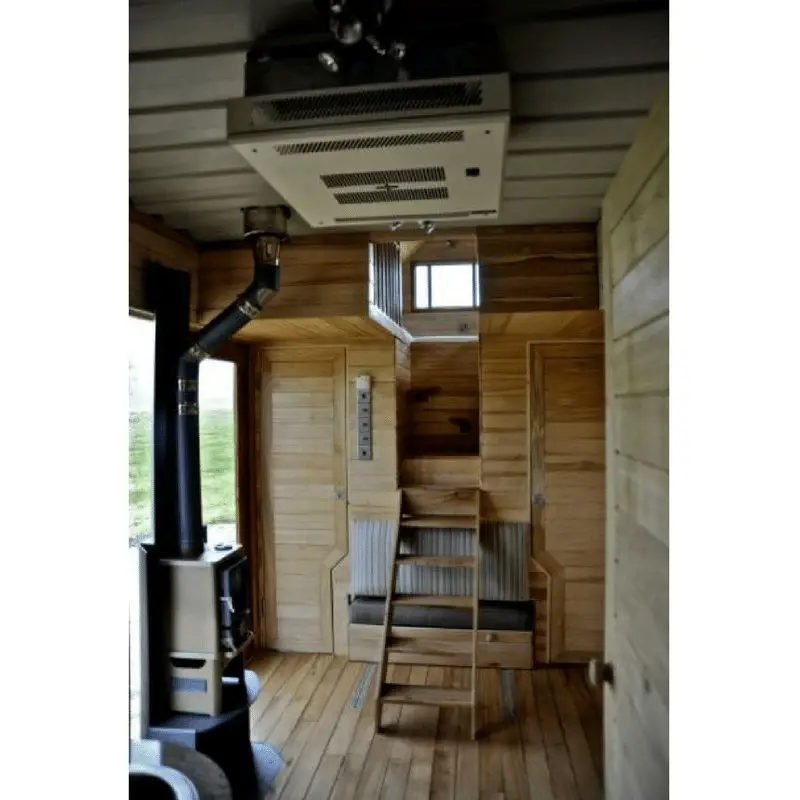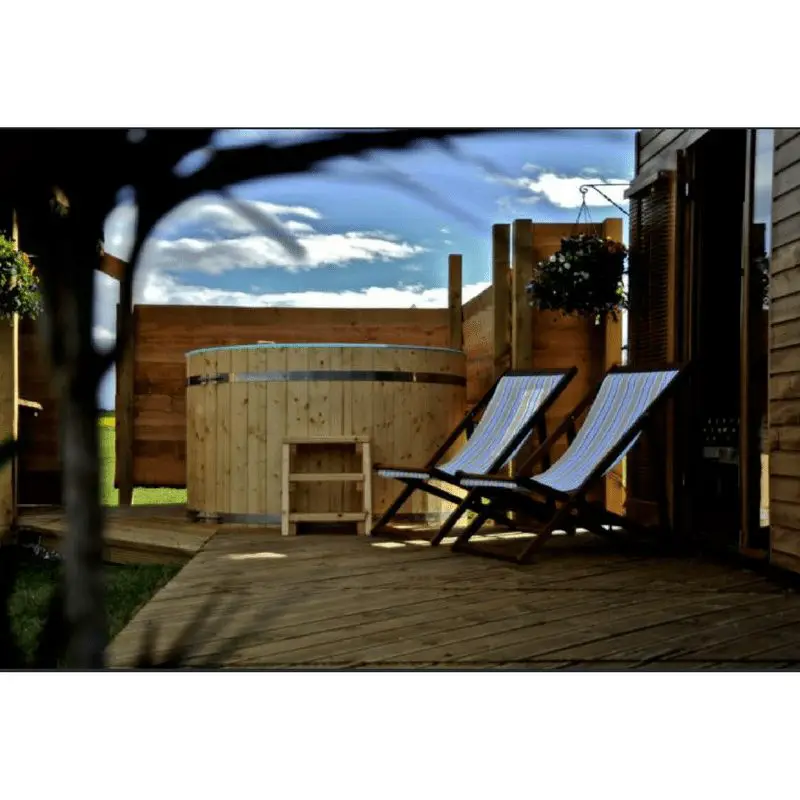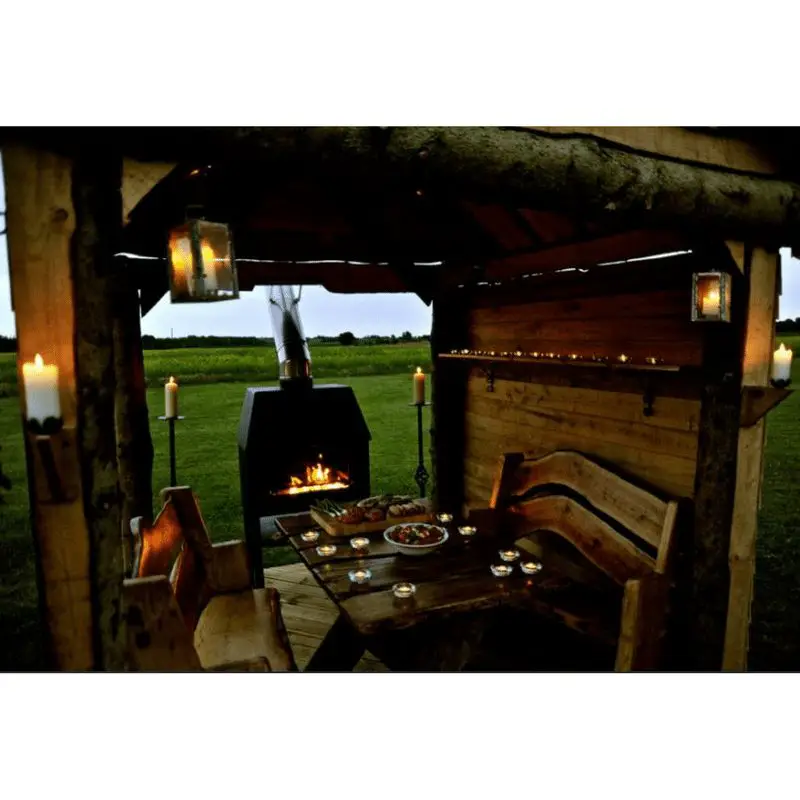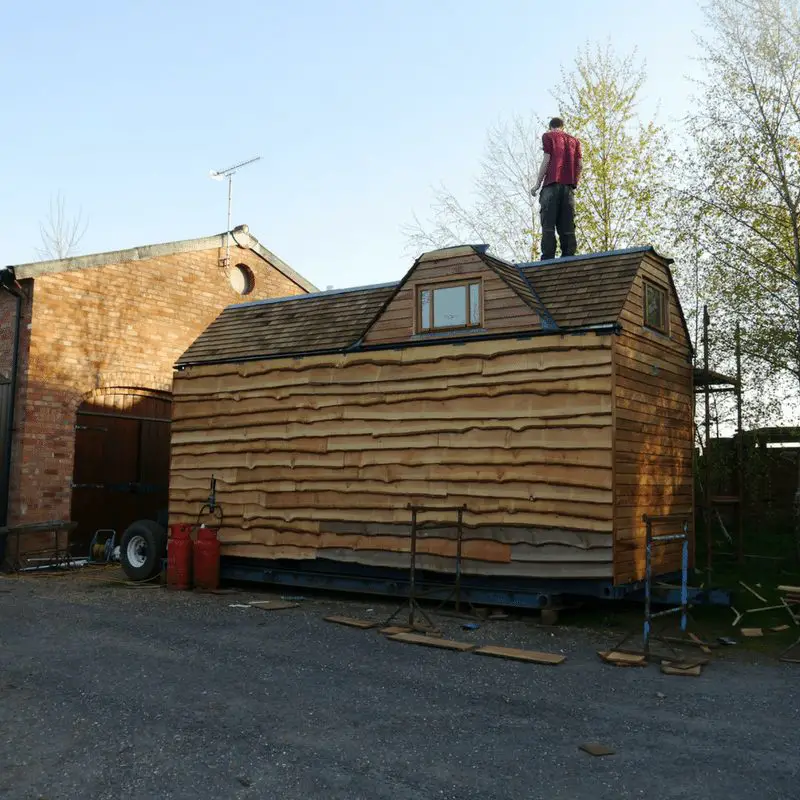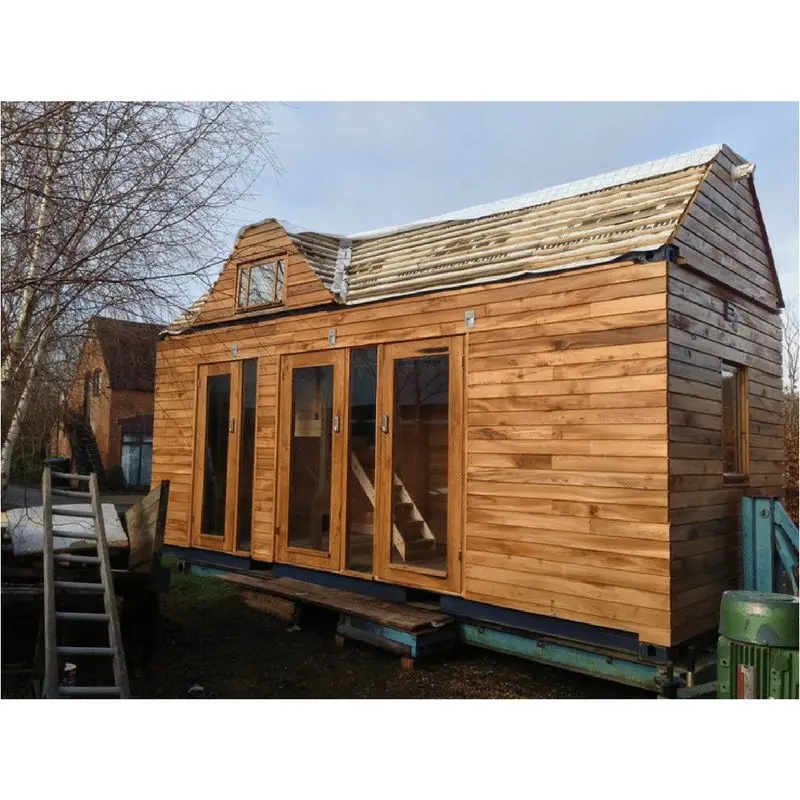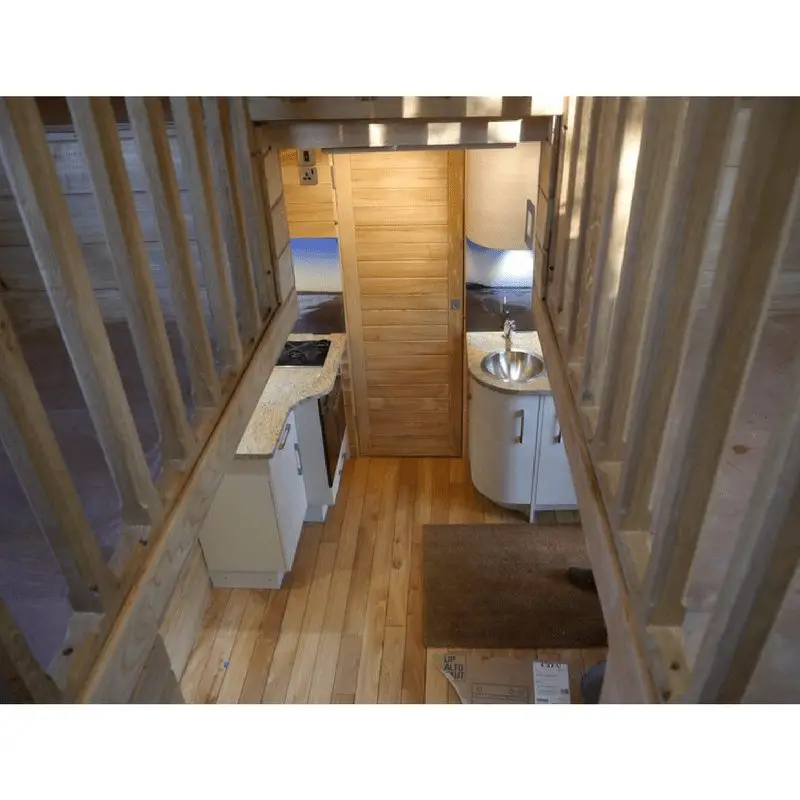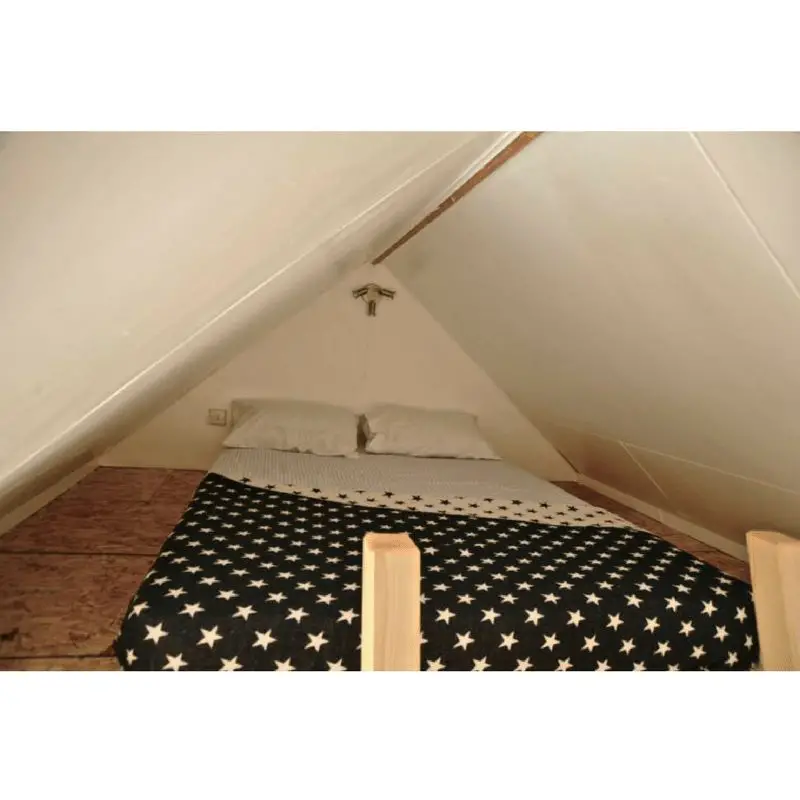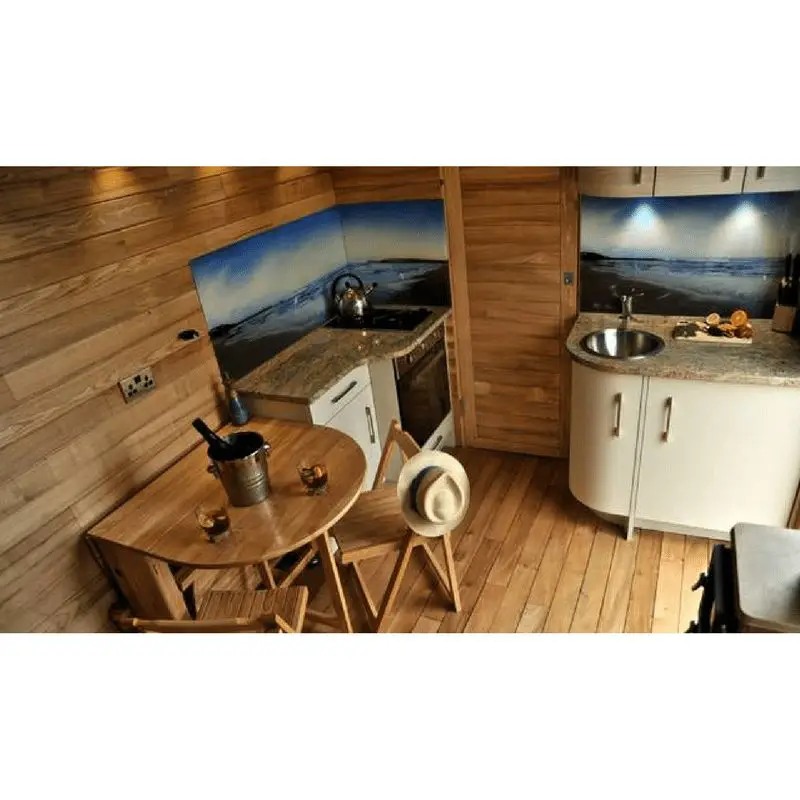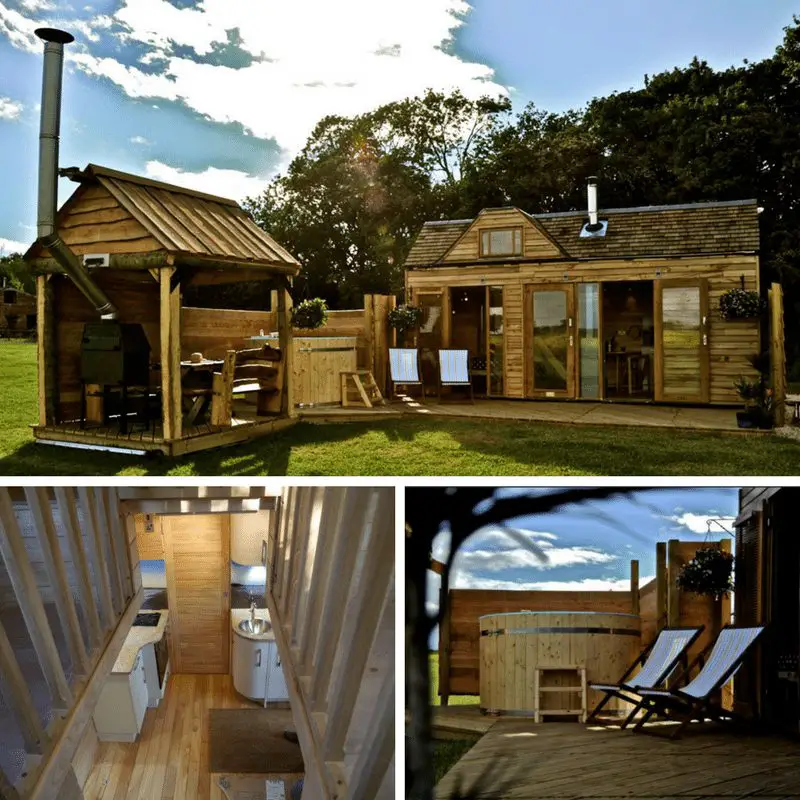 Source : thecasaclub