Container homes are a unique and sustainable housing option that is becoming increasingly popular. They offer a cost-effective and eco-friendly solution for those looking to build a home, and can be customized to fit the needs of any homeowner.
Container House in Mexico
When you see the design of this container house, you may think of the Hideaway Litchfield shipping container house in Australia. If you want to take a look, you can find it here.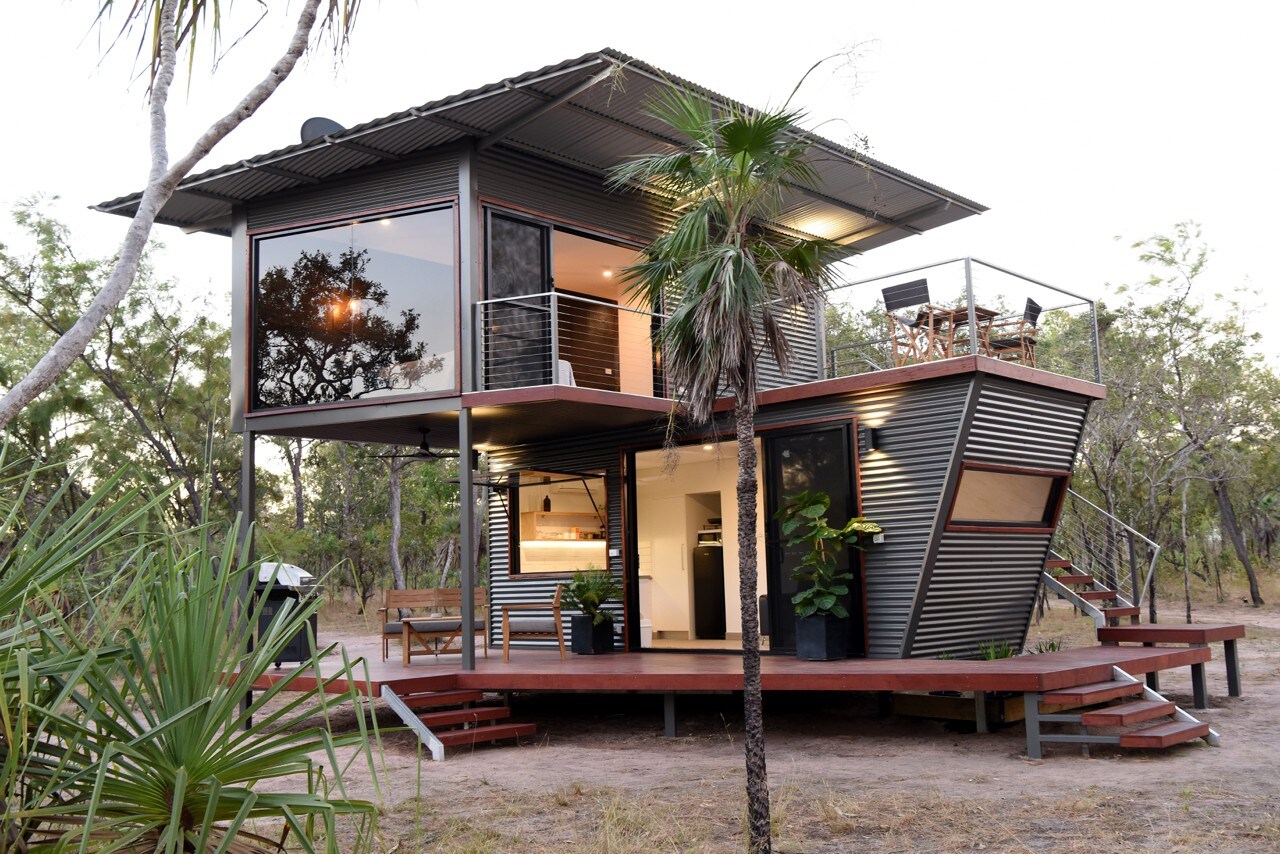 One example of a container home is a double-story house made from a 40-foot containers. The 40-foot container is divided into two pieces. This home offers 323 sqft of living space, as well as an additional 107 sqft of upper terrace space.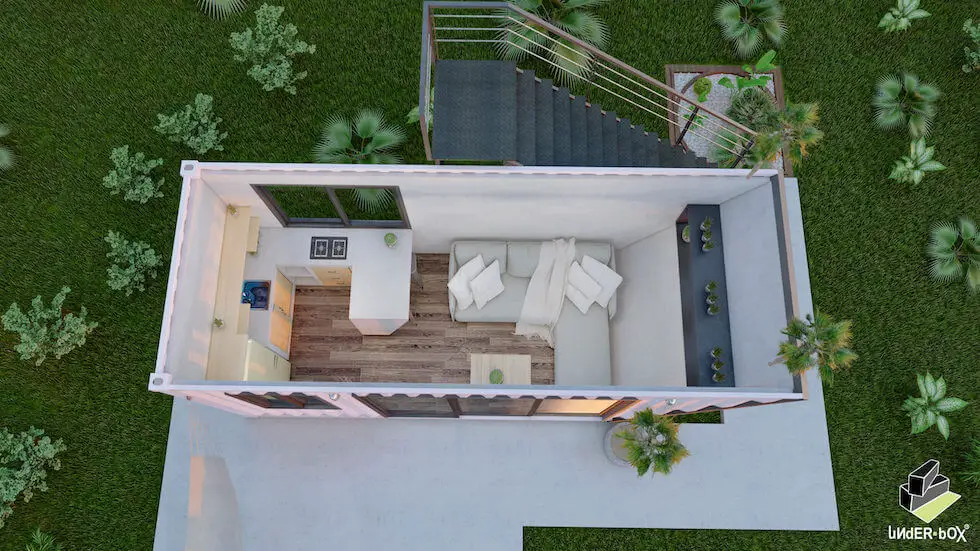 Downstairs is the living room and kitchen, and upstairs is the bedroom and bathroom. Upstairs there is also a useful terrace where you can relax. It is also possible to reach the terrace directly via the stairs next to the container house.
The lower floor of this container home is designed for easy and comfortable living. The living room is open and airy, with plenty of natural light.
The kitchenette is equipped with a bar, making it perfect for entertaining guests or enjoying a meal with family.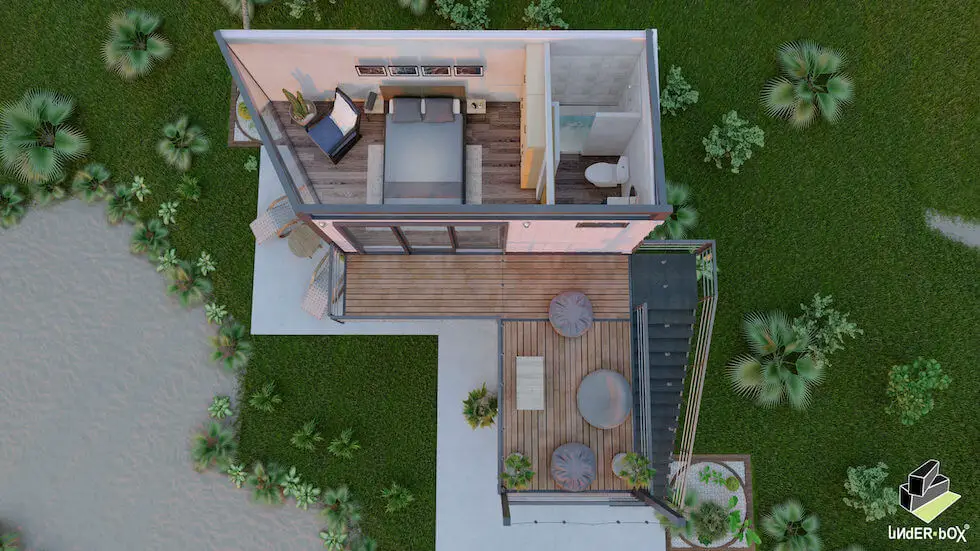 The upper terrace of this container home is a great space to relax and enjoy the outdoors. The side staircase with rest area provides easy access to the upper floor, and the upper pergola with perimeter railings provides added privacy and security.
The full bathroom offers a modern and functional space, while the bedroom is designed for maximum comfort.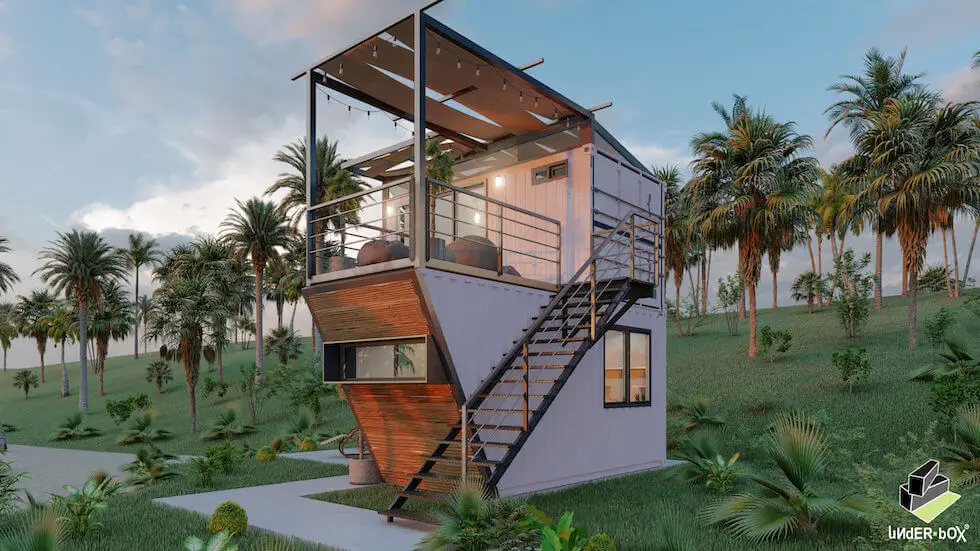 2 Story Shipping Container Home
Overall, this double-story container home is a great example of how container homes can be designed and customized to fit the needs of any homeowner. With its eco-friendly and cost-effective construction, it is a sustainable and practical solution for housing.
Container homes are built using repurposed shipping containers as the primary building material. They typically have a modern and industrial aesthetic, with a focus on functionality and sustainability.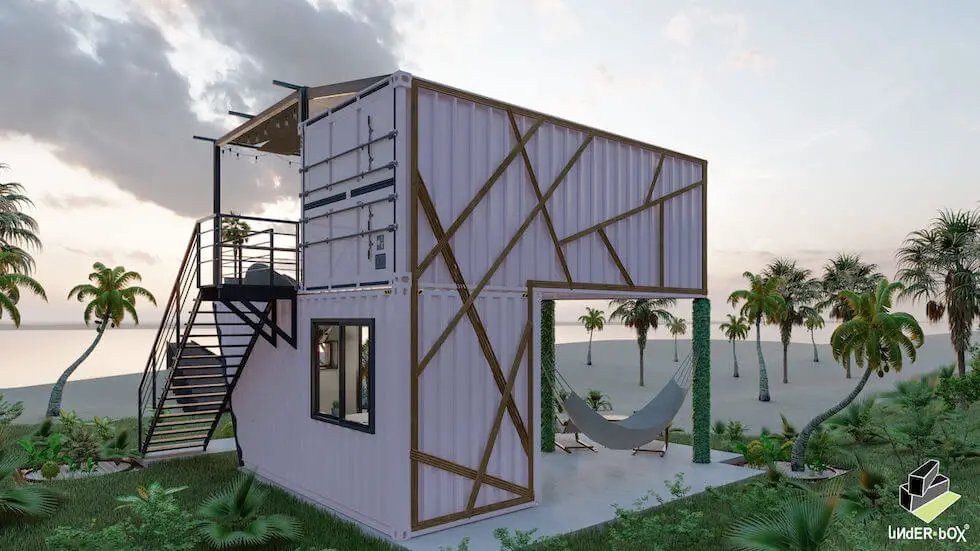 Container homes can be designed in a variety of ways, from single-story homes to multi-story buildings, and can include features such as large windows, sliding glass doors, and rooftop decks.
Many shipping container homes are also equipped with solar panels and other green technologies to minimize their environmental impact. The design possibilities are endless, and can be customized to fit the specific needs and preferences of the homeowner.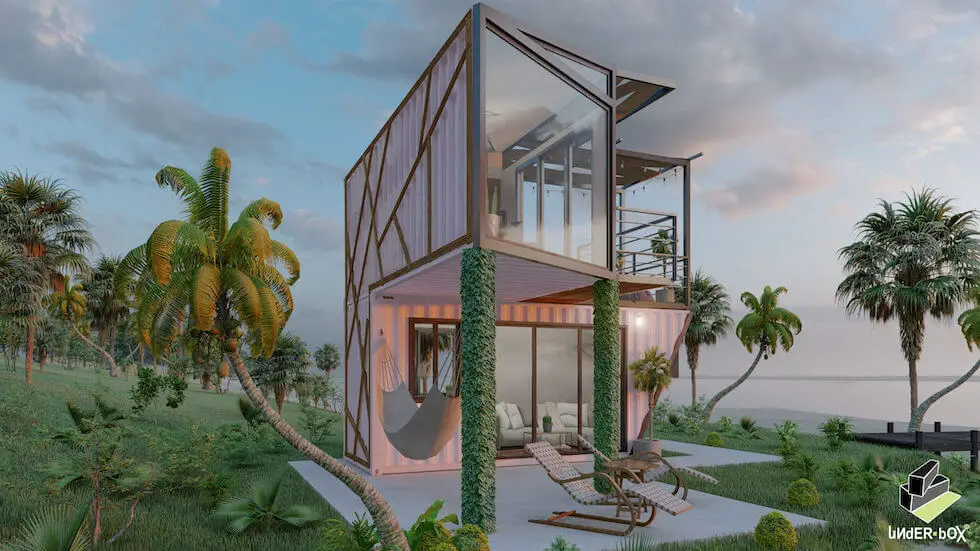 UnderBox is a company based in Mexico that specializes in container home design. They offer a wide range of container home design options that are customized to suit the specific needs of their clients.