Hi everybody ?
We continue to discover for you. Our container house on today's tour is from Usa.
Travis and Gina Sheridan share the scoop on their one-of-a-kind container home on Friday, March 6, 2020, in North St. Louis. Made from nine shipping containers, the Sheridans' cozy abode has three stories of thoughtfully decorated spaces, including a curated art gallery on the third floor.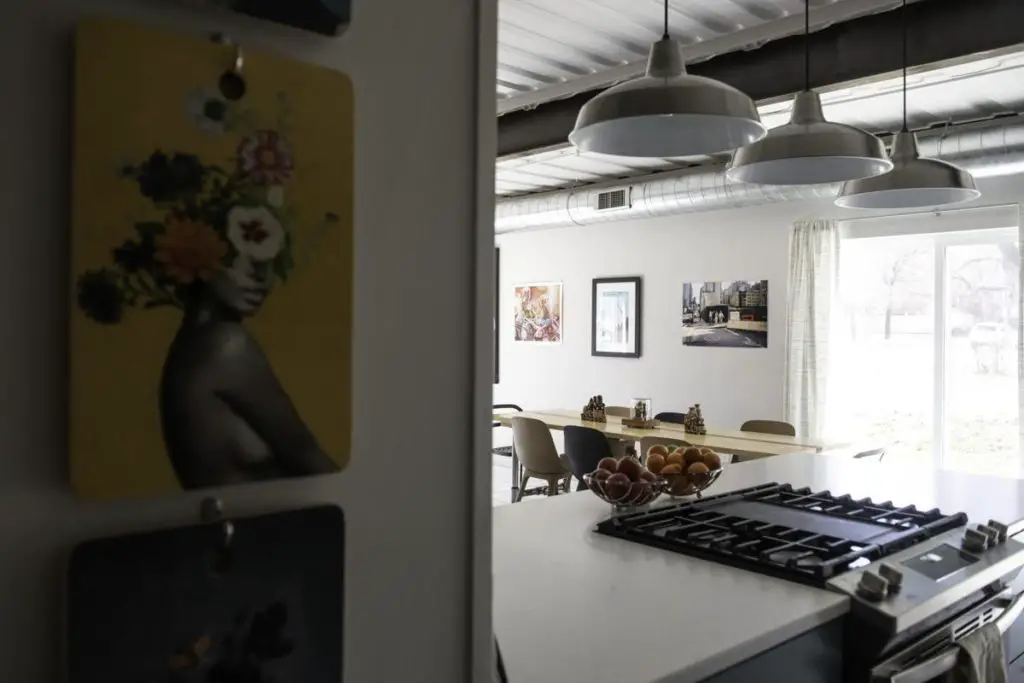 A spacious open-concept kitchen and dining area give the Sheridans plenty of room to entertain guests at their home in North St. Louis. Made out of nine shipping containers, the cozy home has three stories of thoughtfully decorated spaces, including a curated art gallery on the third floor.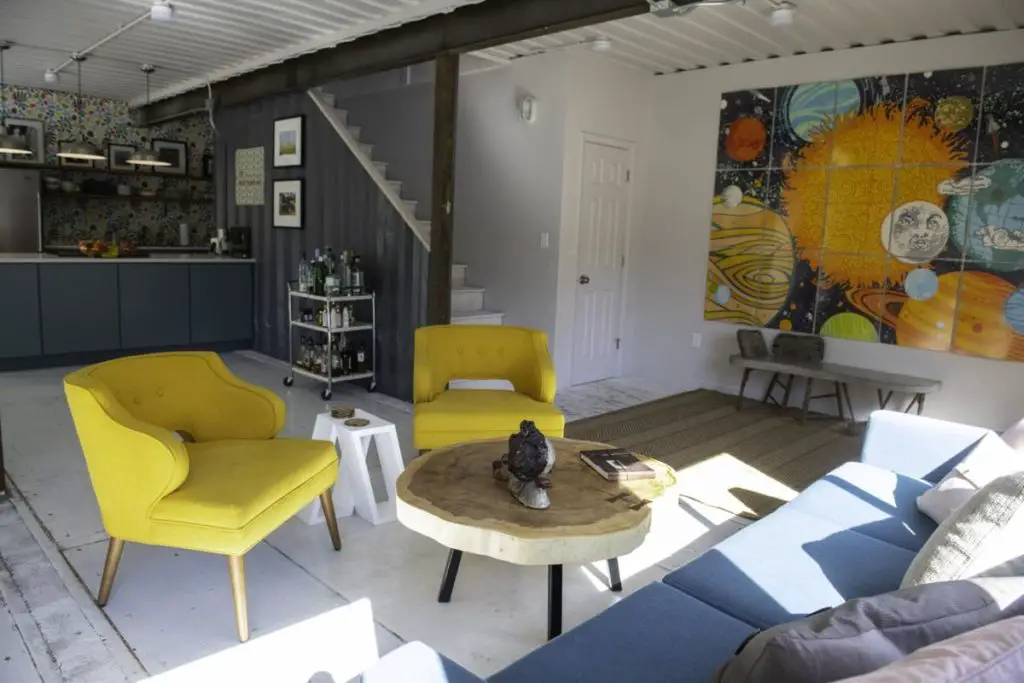 A comfortable seating area in the living room has colorful furnishings including a sofa from Joybird and bright yellow club chairs from World Market. The raw-edged wood coffee table was hand-made by a friend. With ample wallspace, the Sheridans were able to install the large galaxy art piece in the foyer made up of individual prints by local Firecracker Press. The bench beneath was created by a local artist out of cement and broken kitchen chairs.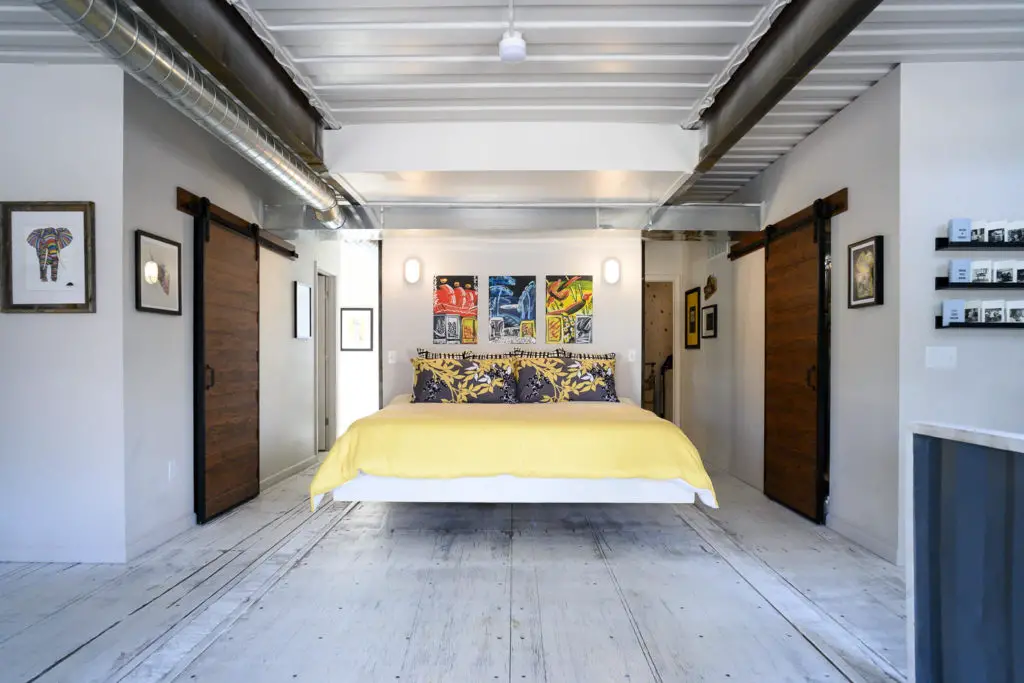 Artist Zack Smithey, who consulted on the home's design, built this wall-mounted "floating" bed that is centered in the master suite. Three small plywood paintings by New York artist Steve Keene hang over the bed.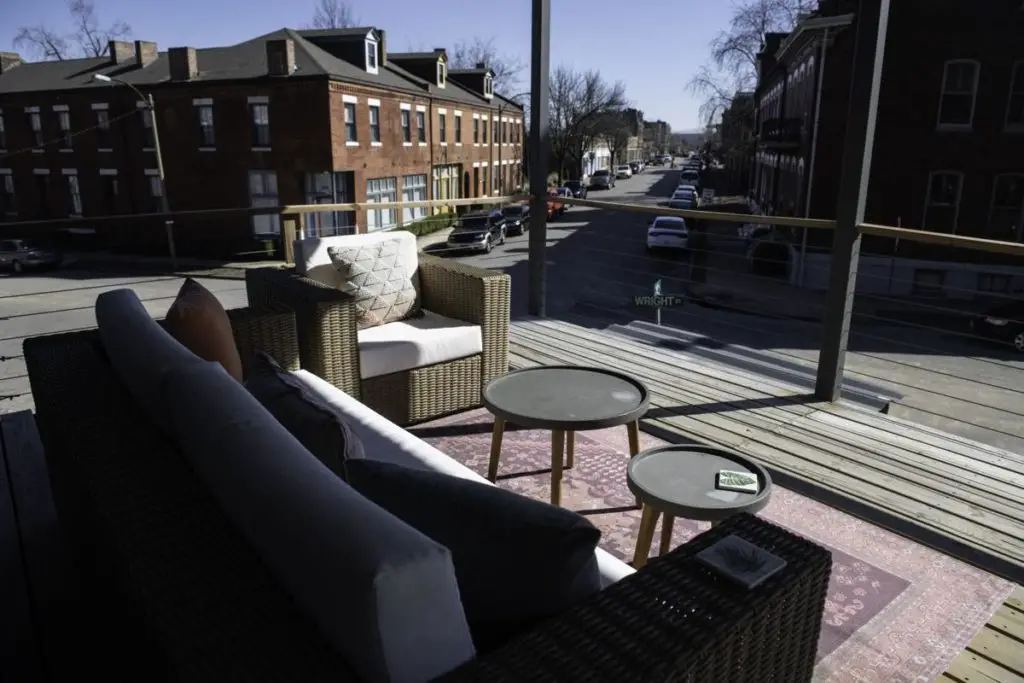 The second-floor shipping containers were cantilevered to create this spacious deck on the front of the house and a carport on the back. The Sheridans love to sit here and wave to neighbors passing by. They can also catch a glimpse of the Arch in the distance.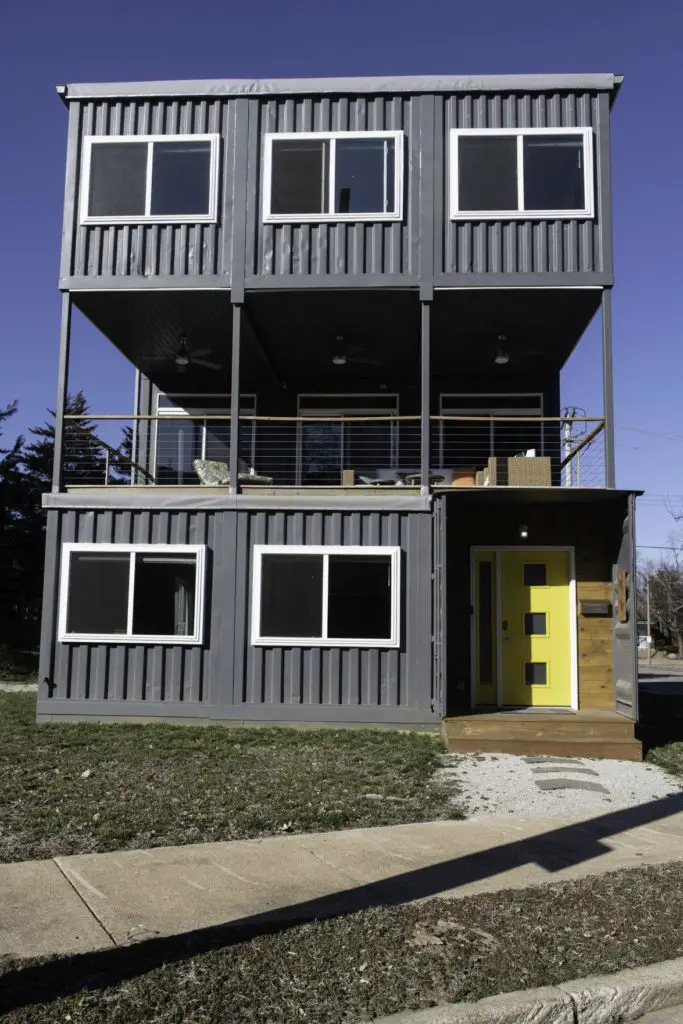 The Sheridans' home is built out of nine stacked, extra-large shipping containers. They commissioned a mural on the East side of the house by one of their favorite artists, Robert Amador. 
Photo by Lexi Browning, [email protected]
Shipping Container Homes: How to Build a Shipping Container Home – Including Building Tips, Techniques, Plans, Designs, and Startling Ideas
Living in a Container explores projects made with shipping containers around the world and shares them for you.
Don't forget to take a look at the structures made with other amazing shipping containers on our site!
We invite you to send in your story and container homes photos too so we can re-share and inspire others towards a simple life too. Thank you!
You can share this using the link and social media re-share buttons below. Thanks!
» Follow Living in a Container on Social Media for regular shipping container house updates here «