Have you ever thought about living in a shipping container?
It may not be your first choice, but there are actually some benefits to it. For one thing, they're cheaper than traditional houses. And, if you're looking for a more unique living situation, a shipping container house might be right up your alley.
Here's a look at one possible design for a 3 story shipping container home.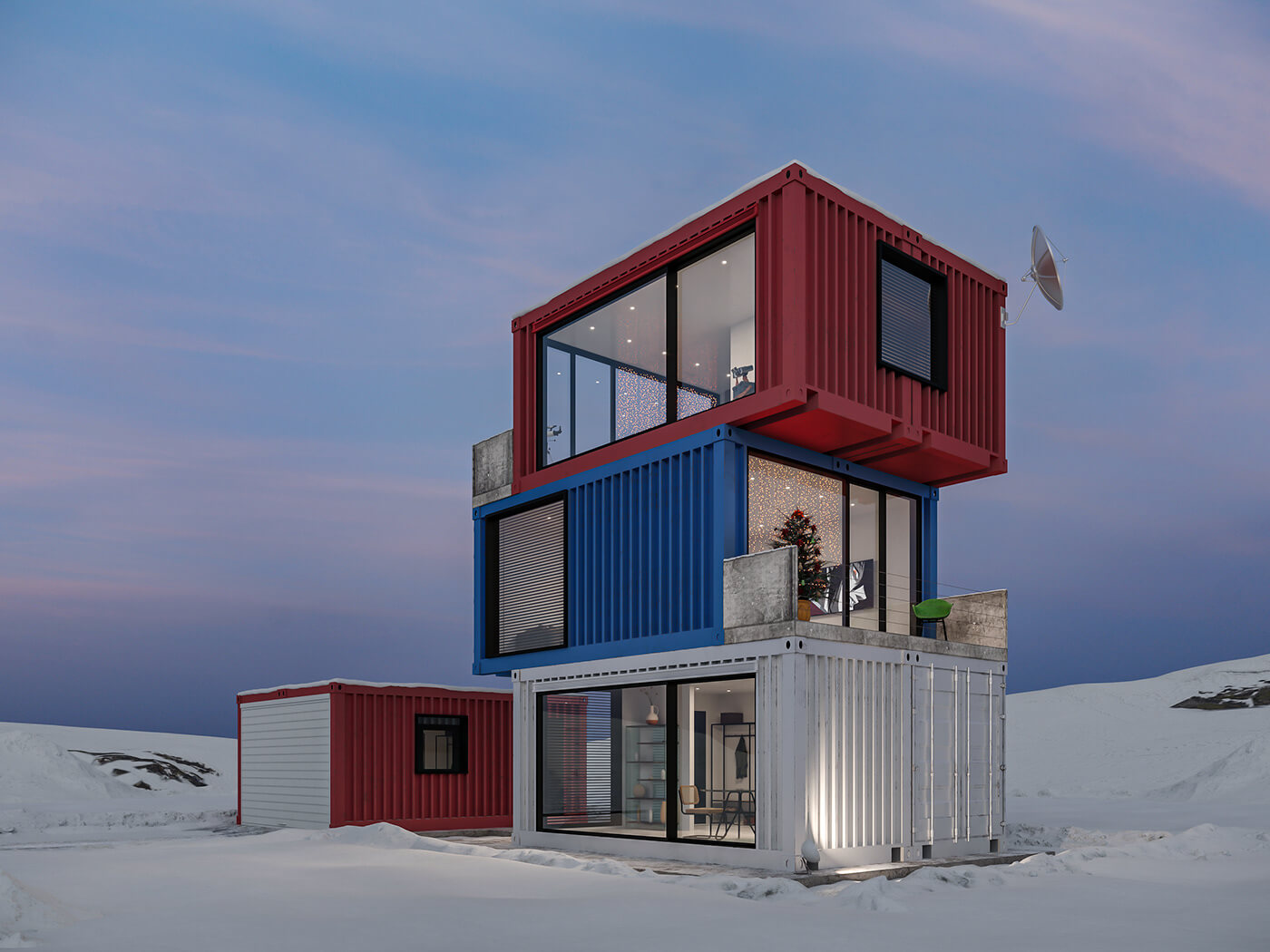 Used 8*20ft Shipping Container
Many people are turning to used shipping containers to create unique and modern homes. By connecting two or more together, an area large enough for a comfortable home can be created.
In this house, enough space is provided for all its components such as bedrooms, living room, kitchen, etc., by using six 20 ft shipping containers.
By adding two extra containers, a garage is created that combines utility and style.
Using shipping containers provides both durability and cost effectiveness while maintaining a unique and contemporary look.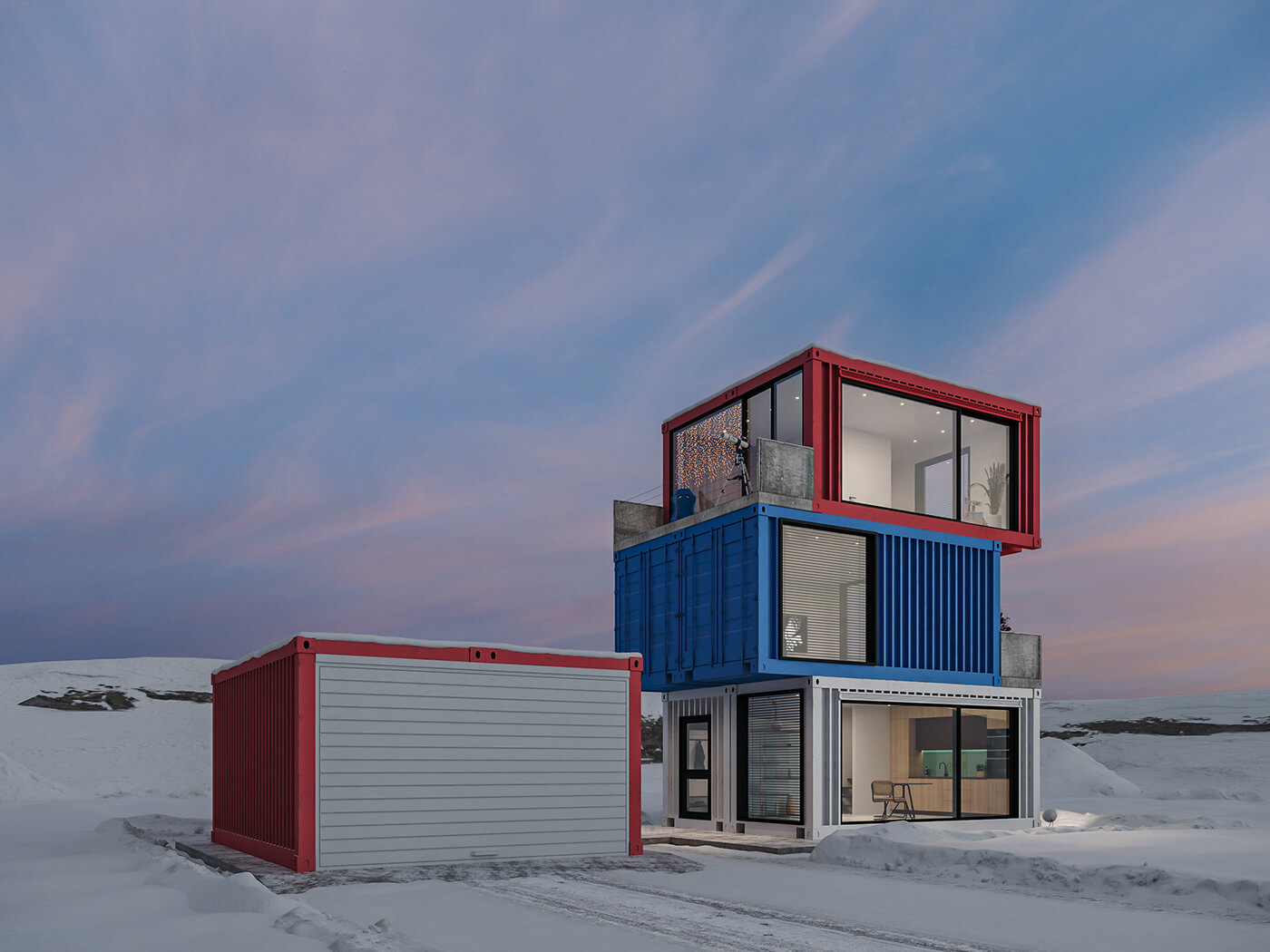 An Unusual Container House Design
Container house designs are becoming increasingly popular among homeowners looking for unique, durable, and affordable structures.
One especially eye-catching option is the unusual container house design.
This type of layout features an unexpected combination of different containers, often arranged to create a home with unconventional boundaries and interesting outdoor spaces.
With its contemporary appeal and strong lines, this hybrid style of architecture adds a bold statement to any location. The best part is that the container house design can provide a low-cost solution that still looks incredible both inside and out.
Whether you're looking for an off-the-grid eco-retreat or a simple solution for expanding your living space, this type of house design offers plenty of possibilities.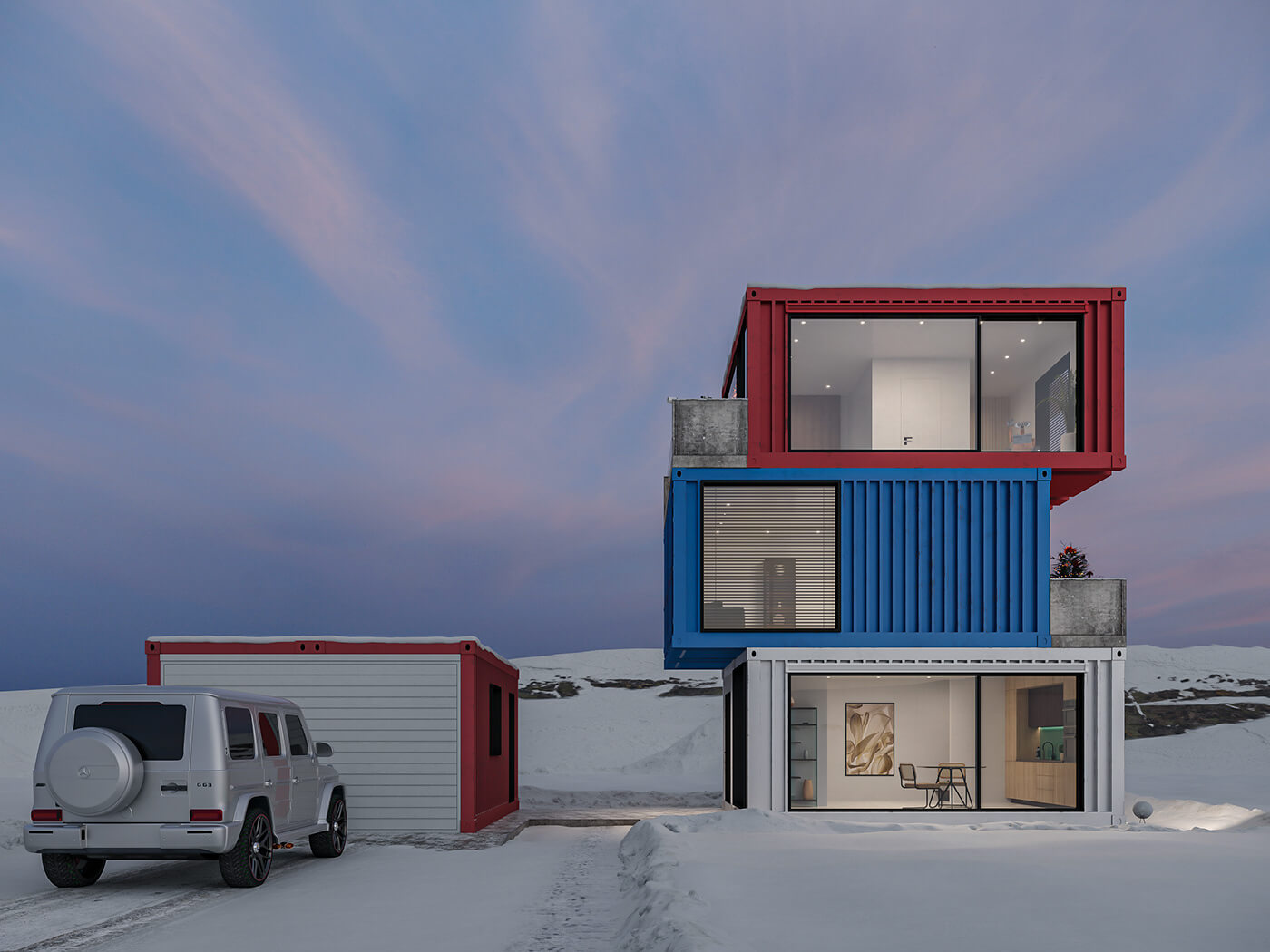 Different Color on Each Floor
Flooded with natural light, the exterior of the container house makes a statement all its own with its unique design aesthetic.
Rather than opting for a uniform color scheme, designer opted to use different colors on each floor of the house to really add another layer of visual interest.
On the first level is a white, which acts as a grounding element and helps draw attention to the other vibrant colors near it.
The second floor boasts a blue, and then there is a bright red making up the third level. Each color works together wonderfully, providing an eye-catching sight that stands out from all its neighbors.
The container house provides stunning views of the surrounding landscape, thanks to its sliding windows that stretch across most of the facades. In addition, this remarkable design offers two small balconies created by stacking shipping containers on top of each other.
Ilya Park has created an amazing, eye-catching design. With bold colors and clean lines, it's easy to see why people have taken notice.
If you're looking to acquire this particular design, or if you just want to take a look at some of Ilya Park's other works, then check out his Behance profile here!
We can truly appreciate the genius of Ilya Park for his impressive design for this shipping container home.
Not only does he use six containers to create a three-level house, he also implements some challenging features, such as different colors for each floor and sliding windows to cover widespread views of the exterior.
This project is sure to inspire other architects to think outside the box when it comes to residential designs, leading more people to discover the potential of shipping container homes.
Through Park's creativity we now know what could be achieved with this humble material.