Completed in only seven months, this building not only boasts of its eco-friendly composition but also luxurious living spaces.
The spacious communal area and four-bedroom suites highlight how the unique use of industrial containers can create sustainable, luxury accommodations.
Its construction process also reduced waste and minimized the carbon footprint. Let us dive into the world of this trendy, container-built residence and see how ambitious design transformed into reality.
Constructing a house made entirely of metal containers is an innovative yet challenging task.
Lilach Moraver, a designer with a love for challenges, took up the task and tackled the complexities that came with such a build.
The project required a lot of research and patience, coupled with finding professionals experienced in the field. The lack of experience in metal-container construction in Israel only made the task more challenging.
However, despite these challenges, Moraver completed the 2700 sqft house composed of eight containers on a beautiful pastoral landscape.
The homeowners remain satisfied with their decision to pursue this unique project, showing the advantages of the innovative design idea.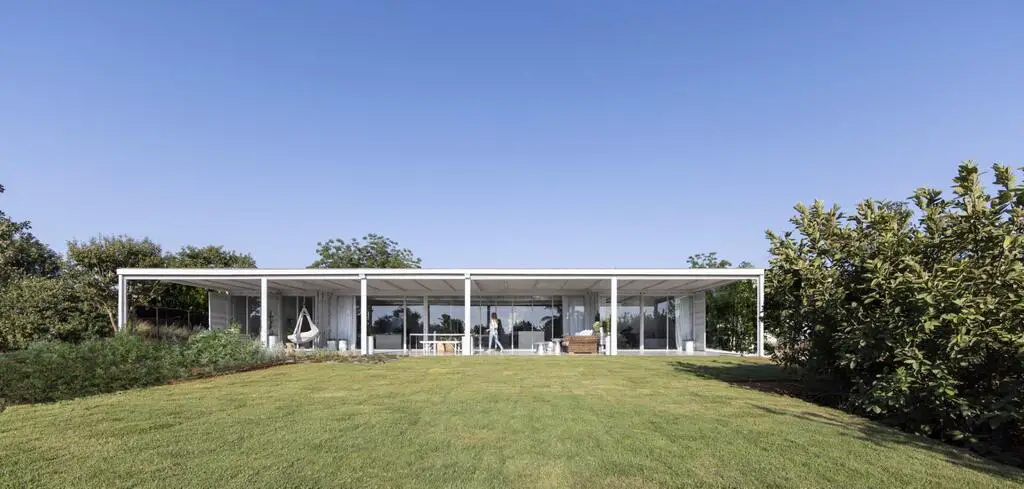 A container-built house may require a little more time and expertise, but the final outcome is well worth it.
This unique eight-container house was placed on a concrete casting, and it's a true architectural wonder.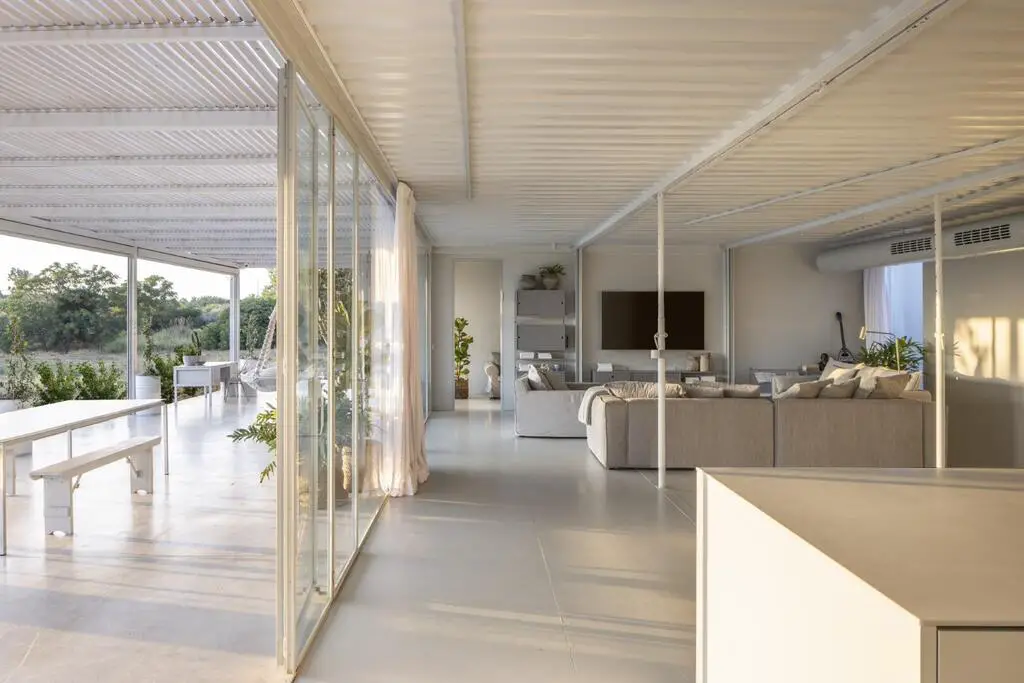 The public space of the house is comprised of three containers which are dismantled from their mouths, creating a spacious kitchen, a cozy dining area, and a comfortable lounge area. The bedrooms are housed in separate containers to offer complete privacy.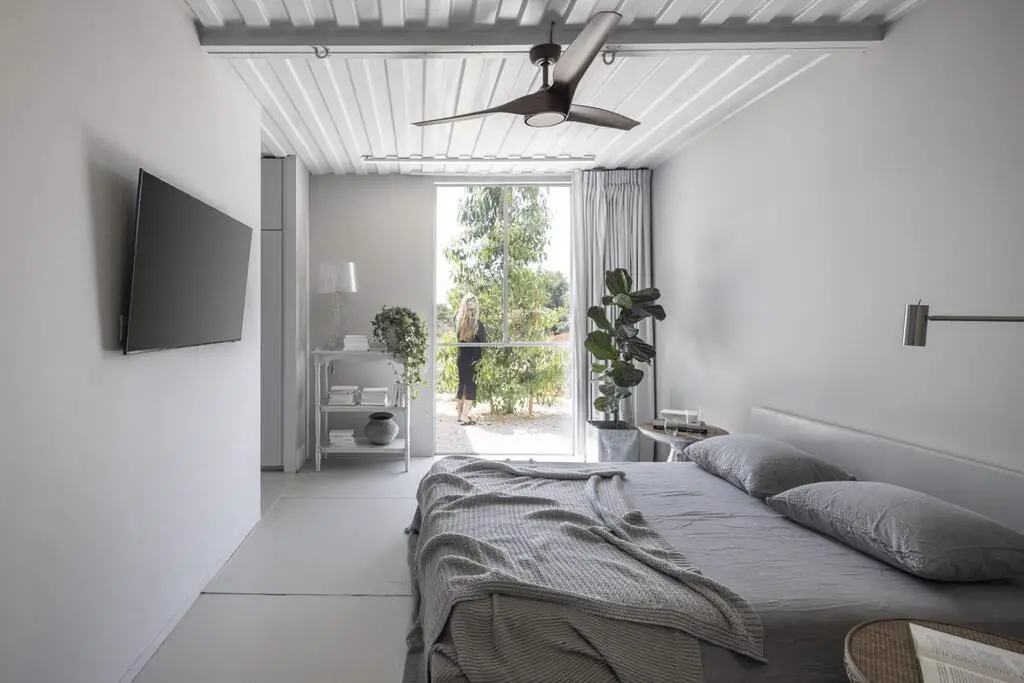 The house is designed to make living with family both comfortable and personal. On one side, two containers are cleverly combined to become two living units. On the other side, the grown-up children each have their own container bedroom.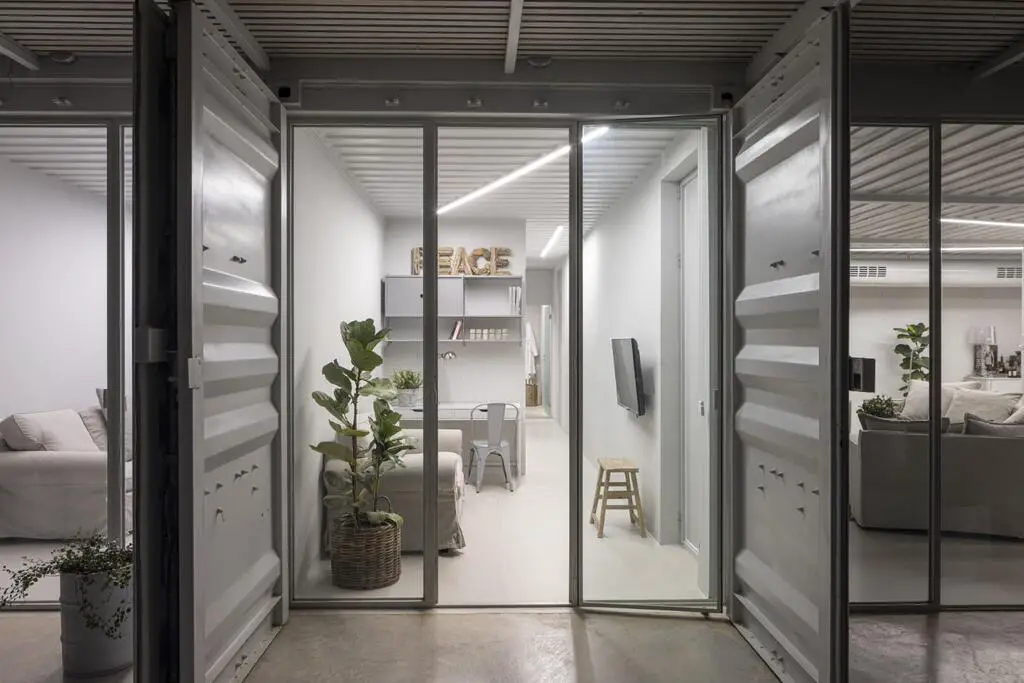 The back of the house has a smaller container that houses guest services and a laundry room. The house's design offers both convenience and practicality. It's both stunning and sustainable.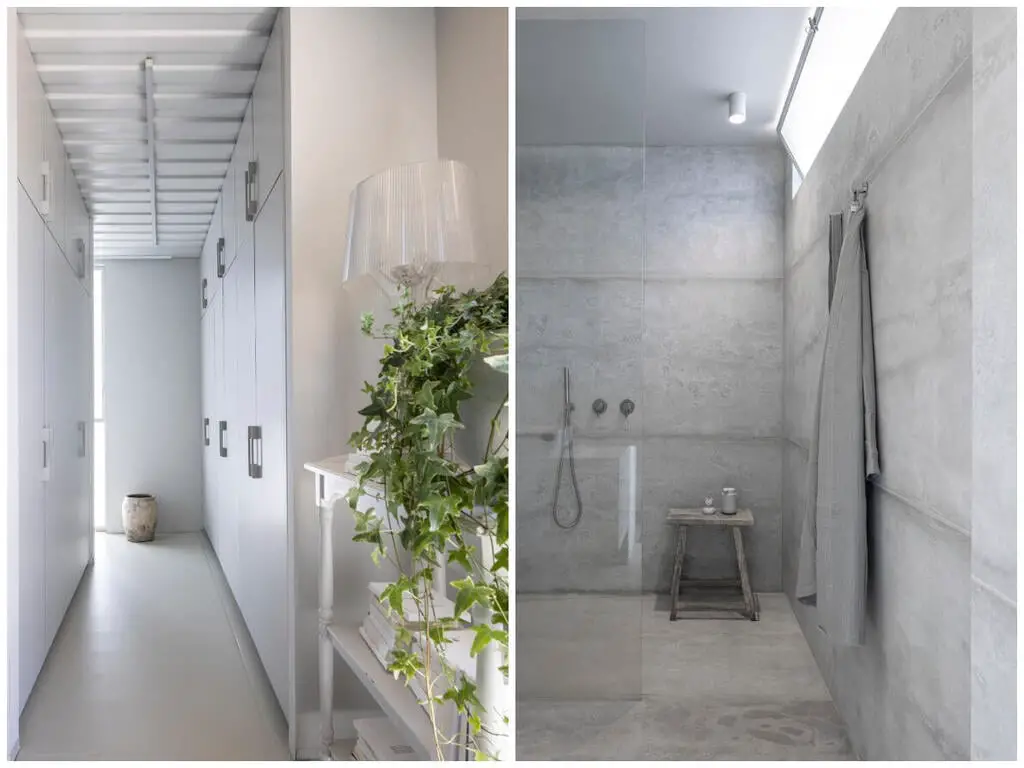 Moraver, an Israeli expert in container design and construction, states that the main advantages of these constructions have to do with the financial savings, ecological sustainability, and resistance to natural disasters.
He explains that a container house can be almost half as expensive as a traditional home due to the frame work and insulation.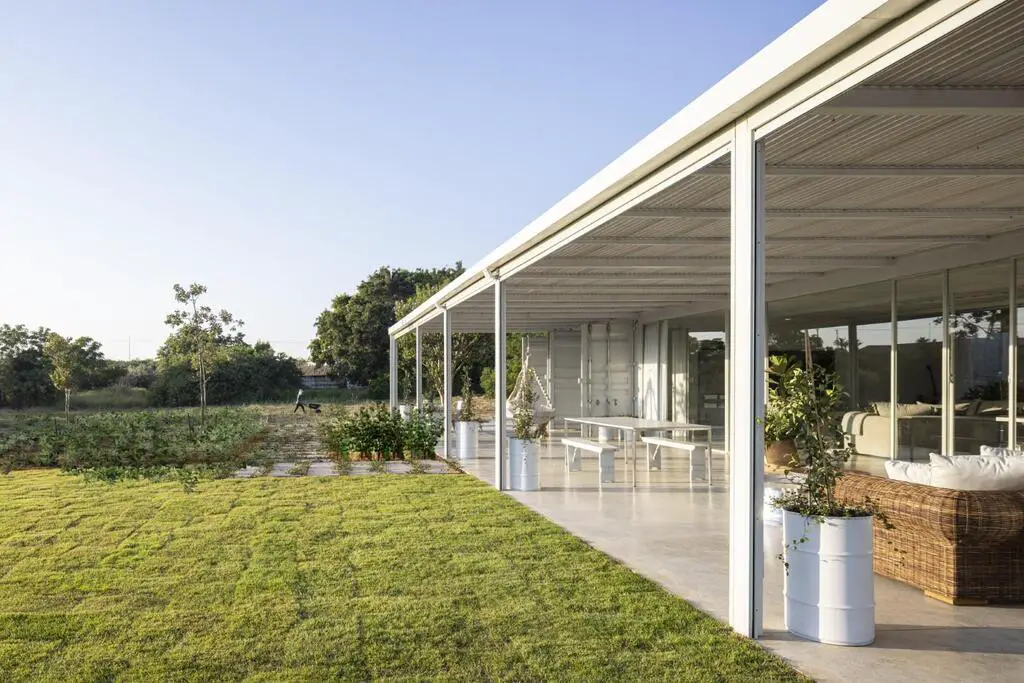 In addition, these constructions can be erected rapidly, often in just seven months, which is half the time it takes to build a conventional house.
Another significant advantage is the ecological use of existing materials, which means that almost no waste remains from such constructions.
Finally, the resistance to natural disasters, such as earthquakes, is an attractive feature for those concerned about safety. To meet Mandatory Municipal Building Plans that mandate eco-friendly construction in some areas, Moraver suggests conducting further research.
Despite the advantages, the dimensions of containers can be a disadvantage, making it challenging to plan a home with a high ceiling, which is usually preferred by people who construct private houses.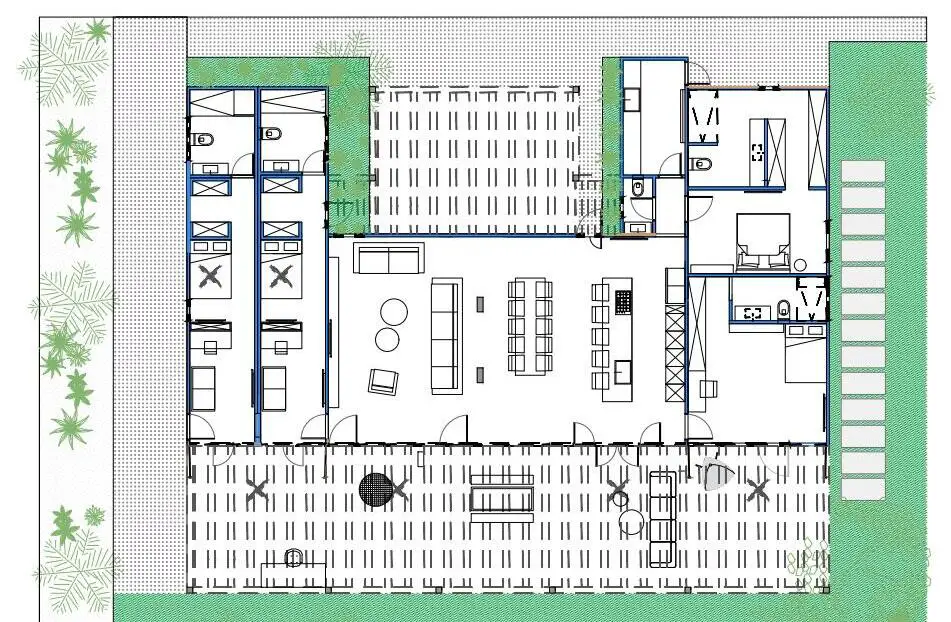 A standard shipping container measures 2.40 meters wide by 12 meters long, and its height is only 2.68 meters. To overcome this challenge, Moraver and his team sealed and insulated the container ceiling to forego plaster walls and maintain a private house's original design.
The construction of shipping container homes requires consideration of some disadvantages, such as the limited dimensions of containers, but the innovative use of existing materials can create sustainable and unique results.
With more research, development, and innovation, container homes may become more accessible and offer more design options for prospective homeowners.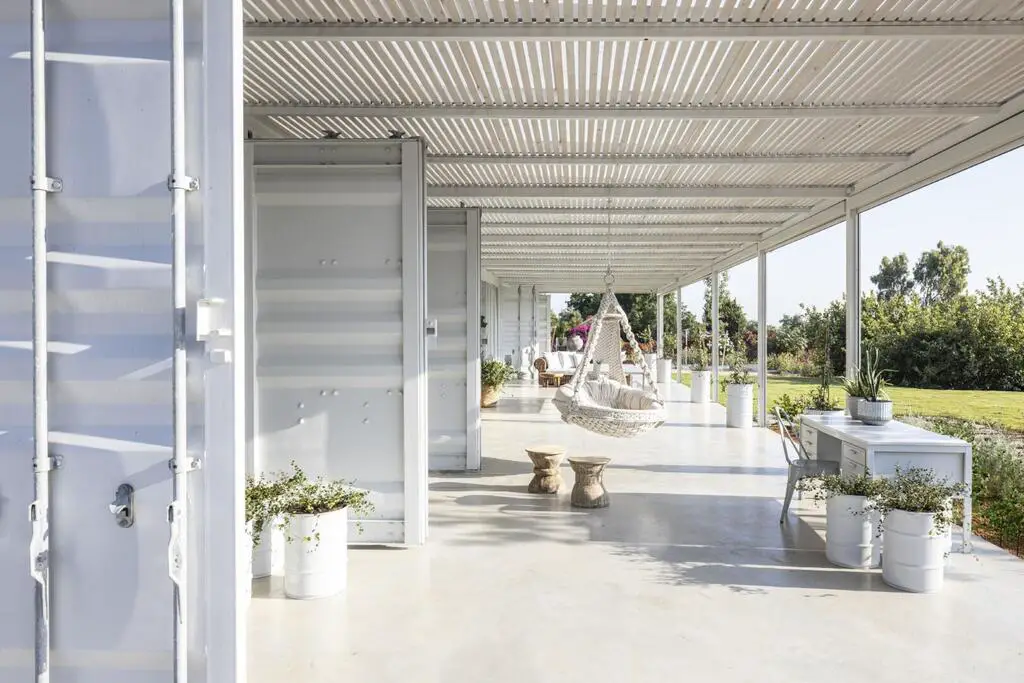 What was the biggest challenge in building the container house?
The biggest challenge in building the container house was the precision required, especially for the kitchen door leading to the backyard.
According to Moraver, the exact cuts must be ordered from the port, leaving no room for error.
Unlike with traditional plaster or block walls, there's no way to fix a wrong cut. Repairs can be difficult and expensive, so everything must be measured meticulously in advance.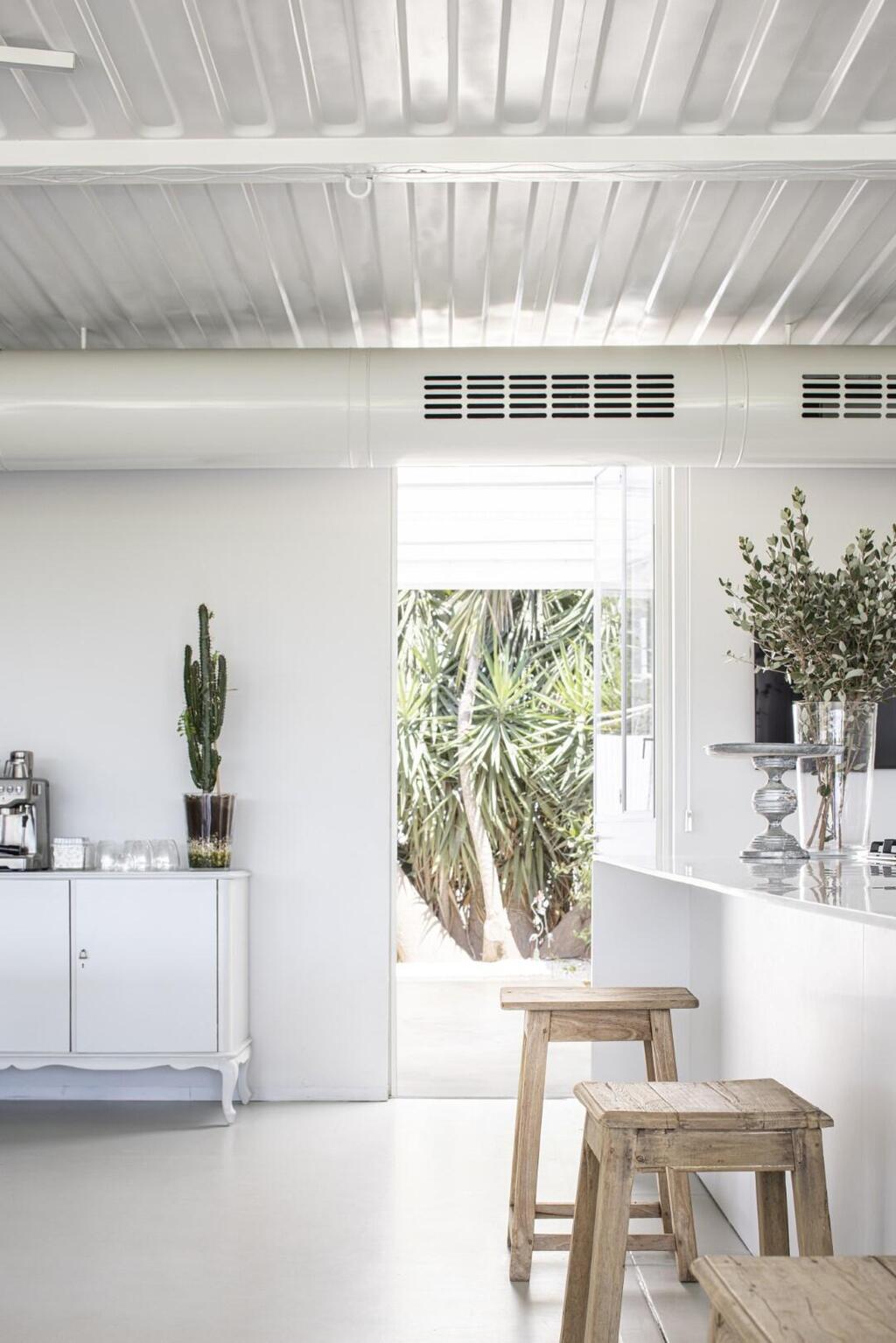 The project designer provided a cutting booklet for each container, and welding was needed to correct the dimensions of one shower window that was not cut correctly.
Building with containers requires a high level of planning and attention to detail, but with proper implementation, it can create unique and sustainable living spaces.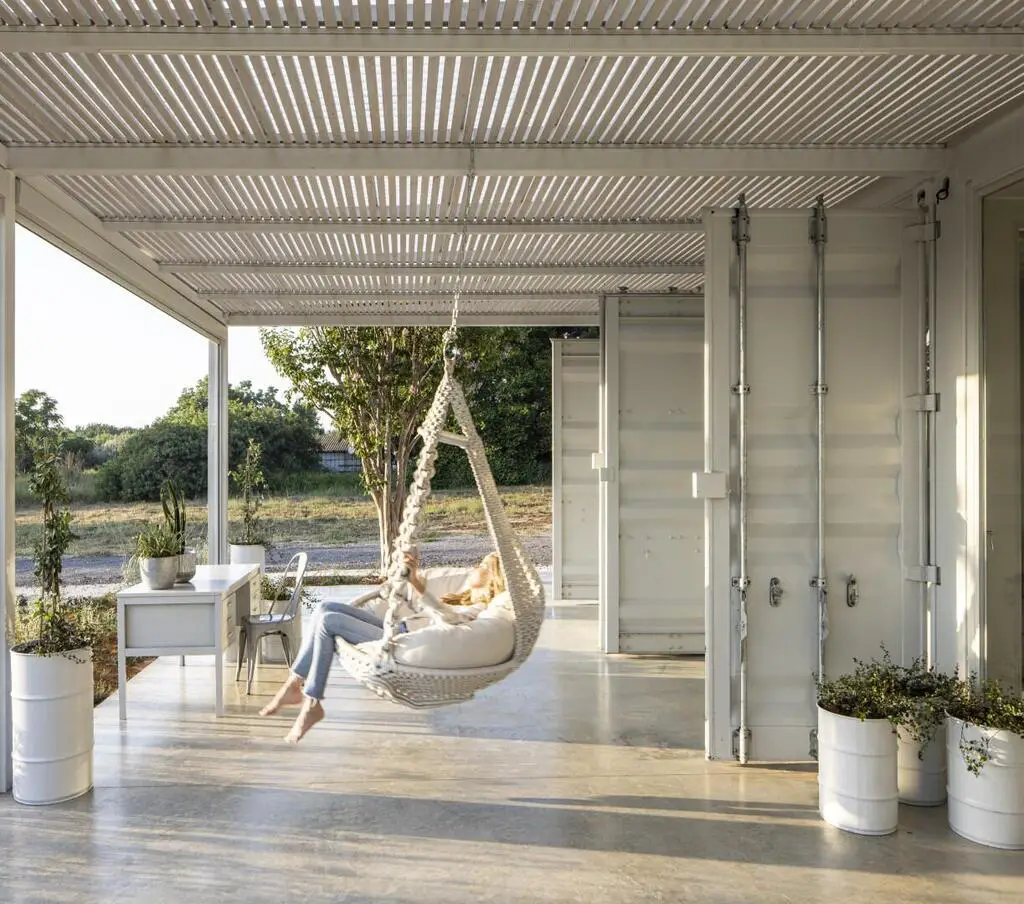 The Impact of Gray: Character a Color can Add to a Container Home Design
According to Moraver, choosing the right color for the container house was a critical decision.
The light gray coloring of the building may seem like a small matter, but it played a significant role in giving the space a unique and stylish look.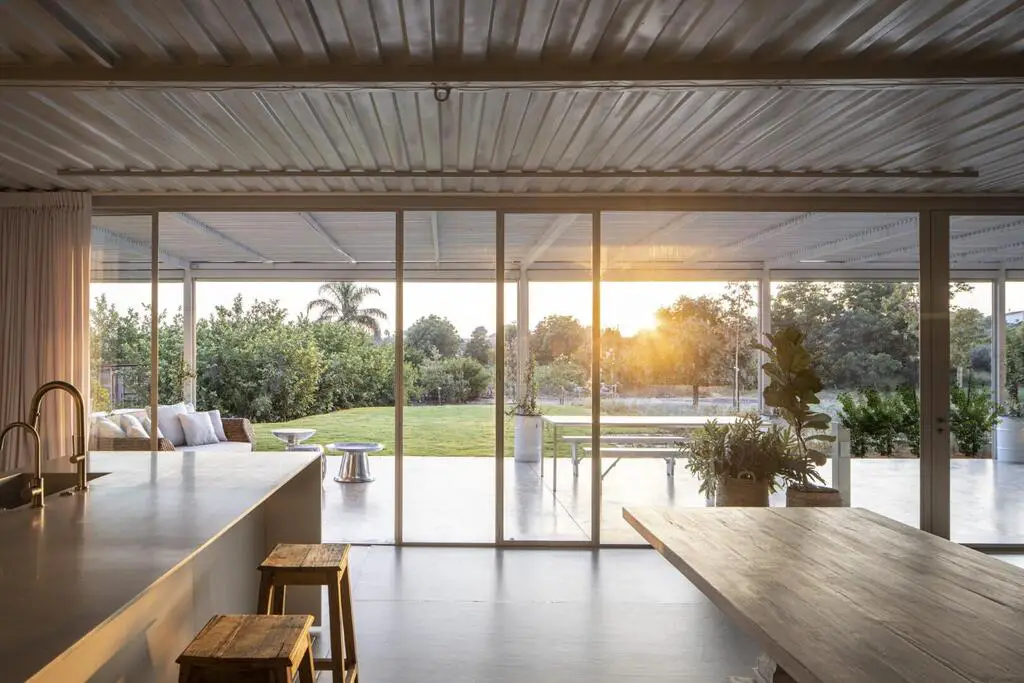 The owners of the house were initially hesitant to abandon the traditional white design that usually accompanies container projects. However, Moraver convinced them that white could look too simplistic and cheap, giving the house an "office" vibe.
Instead, he opted for a very light gray tone that creates a harmonious and uniform look across all the interior and exterior walls, the ceiling, the floor, the joinery, and the Belgian profiles.
By choosing a consistent color scheme throughout the house, Moraver gave it a distinct character, making it stand out from other container house designs.
This article was originally published on Ynet on September 26, 2022. To access the original piece, please click here.
Living in a Container !!!
Living in a Container is an encyclopedia that is sure to inspire those who want to build homes with recycled shipping containers.
With hundreds of container house models and designs, you will be amazed at the possibilities. Whether you're looking for a modern-style container home, a rustic one, or something completely personalized, Living in a Container has great ideas to help you get started.