Are you a shipping container conversion enthusiast looking for a unique and stylish container house design?
Look no further! In this blog post, we'll be showcasing an exciting new design that's sure to impress. Get ready to be inspired!
Our team has curated an extensive collection of container house designs from all corners of the world to spark your imagination. From cozy tiny homes to expansive multimillion-dollar mansions, we've got it all!
But wait until you see the latest addition to our collection, a container house design that defies convention.
This stunningly beautiful dwelling is unlike anything you've ever seen before. At first glance, you might not even realize it's a container home.
This exceptional shipping container house design that you see here is the creative concept of the famous designer Priscila Azzini. Her work has garnered a vast social media audience.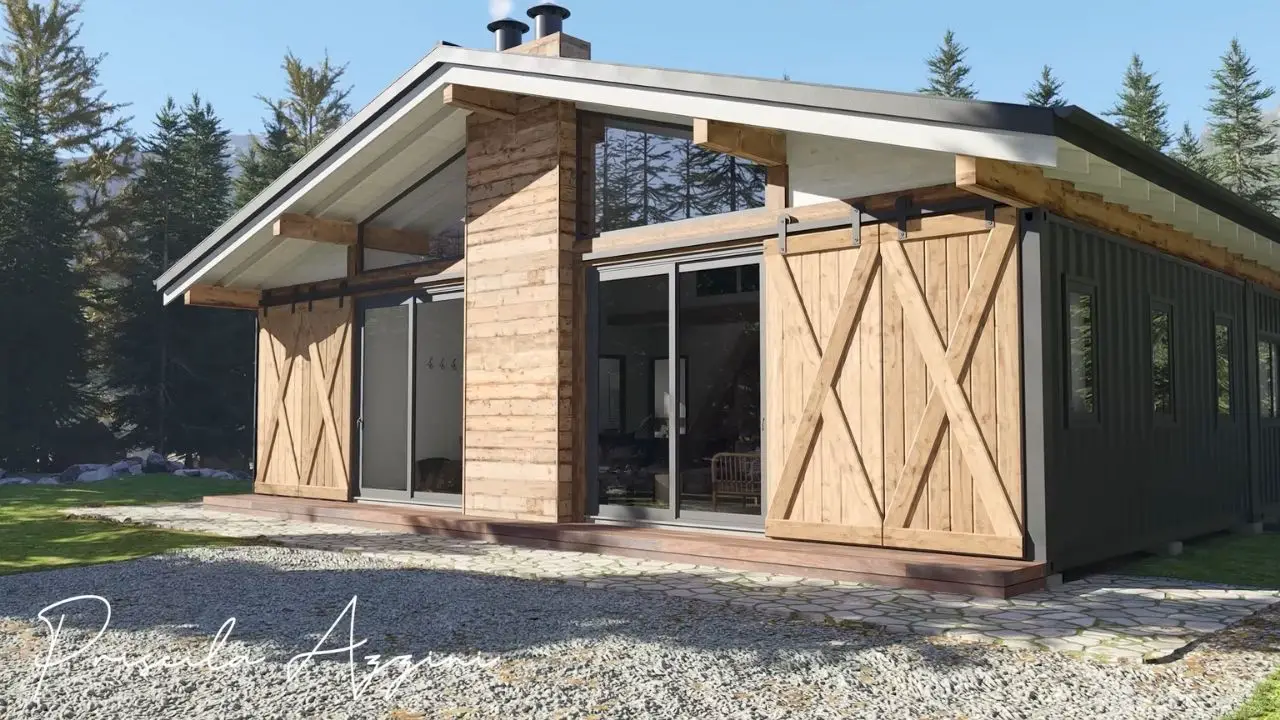 Spacious Design Using Two 20ft and One 40ft Shipping Containers
This container house design features a unique U-shape that results from a 40ft shipping container positioned behind two 20ft HC shipping containers. However, the innovation doesn't stop there.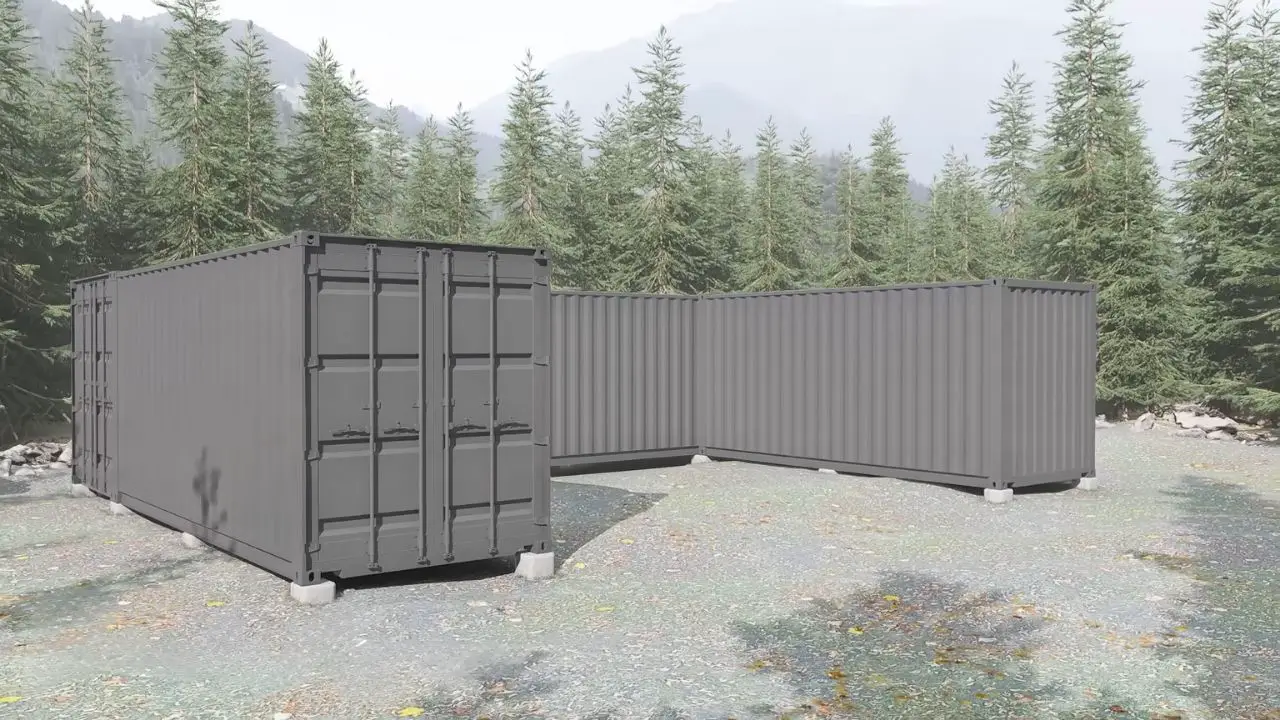 The U-shaped design of this container house creates an open space in the middle that's ideal for relaxation or entertaining guests. A sturdy concrete column supports the roof load, allowing for a triangular, high gable roof that adds to the home's unique character.
The roof also contributes to the creation of a spacious interior, complete with a mezzanine and expansive living area. The open floor plan gives the home a sense of airiness and lightness, making it perfect for relaxation and entertainment.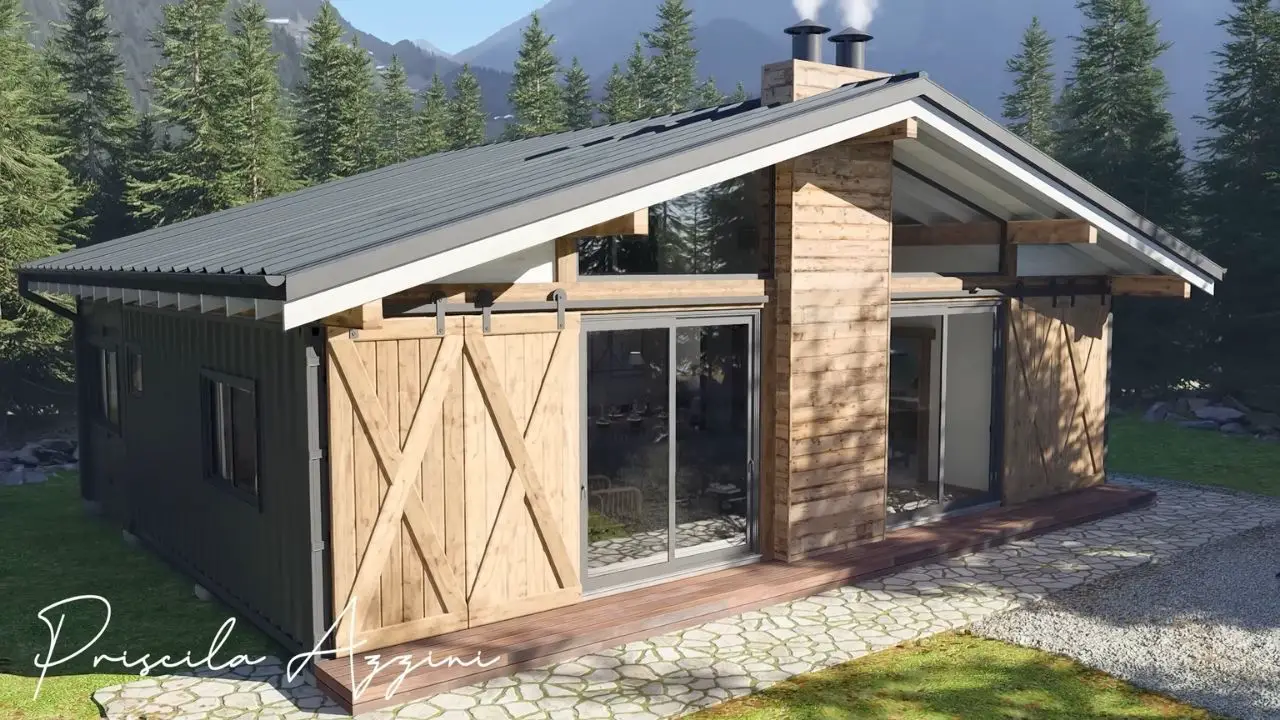 Natural Charm: Wooden Exterior Design of a Container Home
At first glance, it's hard to believe that this container house is constructed from shipping containers. The front facade features a charming wooden design that resembles a cozy mountain chalet.
The sliding barn doors and large, elegant windows add to the natural charm of the exterior. Additionally, the remaining glass windows above the roofline in the front bring a modern twist to the design, making it a unique and stylish choice.
Beyond the Box: Discovering an Interior Design Transcending the Container
This container house's interior design is both functional and aesthetically stunning. The house is divided into sections within each of the containers, allowing for maximum use of the space.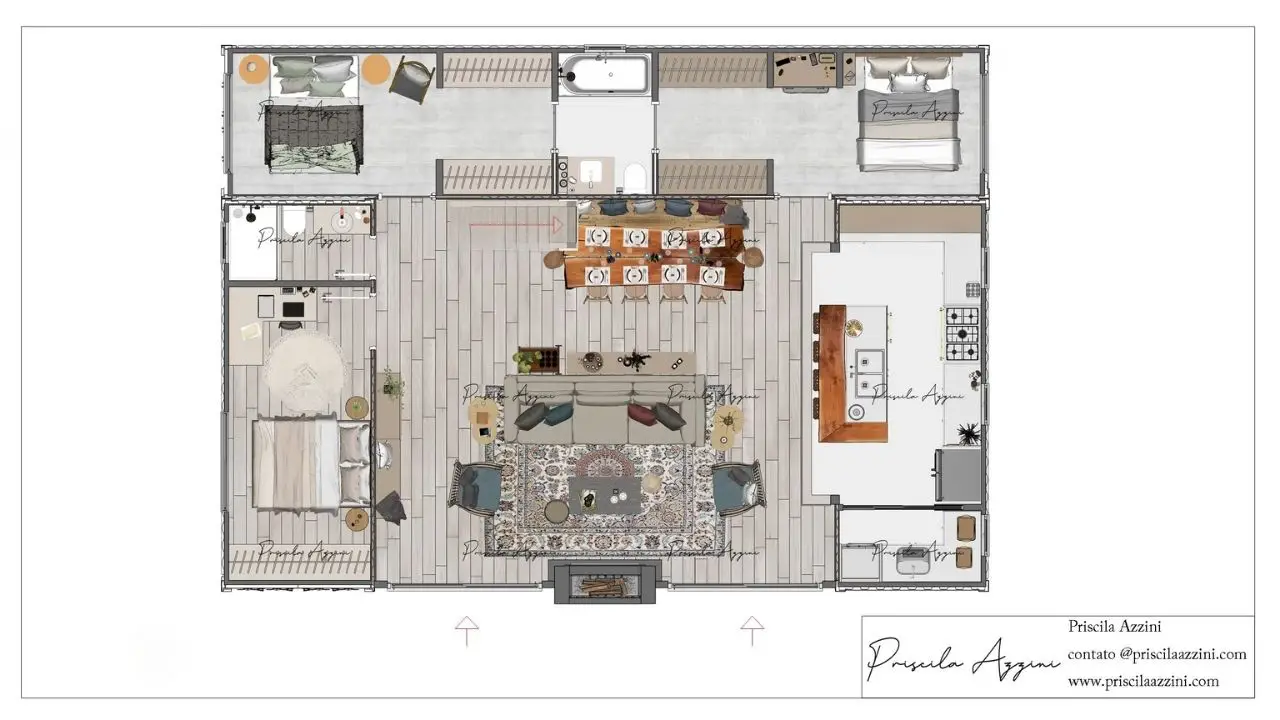 The 40ft container houses two comfortable bedrooms, complemented by a shared bathroom located in the central area.
The 20ft container on the left functions as an additional bedroom, also equipped with a shared bathroom.
The 20ft container on the right is dedicated to the kitchen area, featuring modern appliances and ample counter space for cooking and entertaining.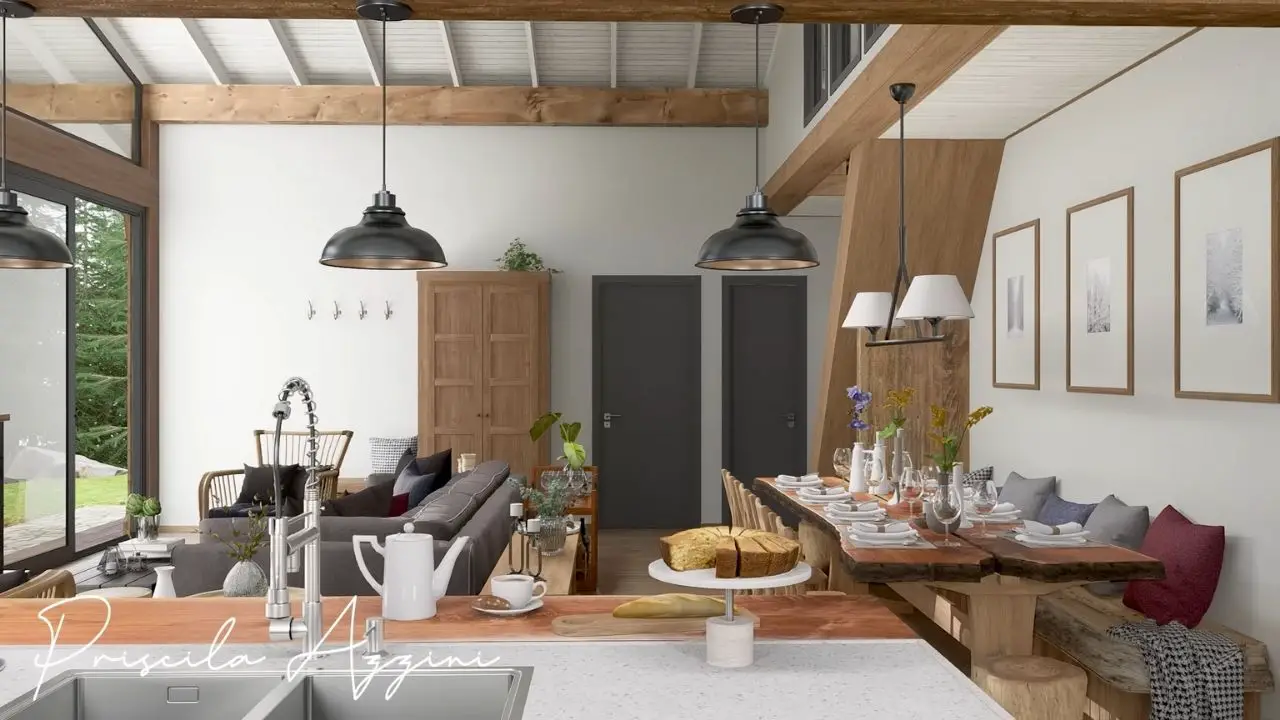 The middle area of the U-shaped design serves as the main living space, with a cozy sitting area and dining table.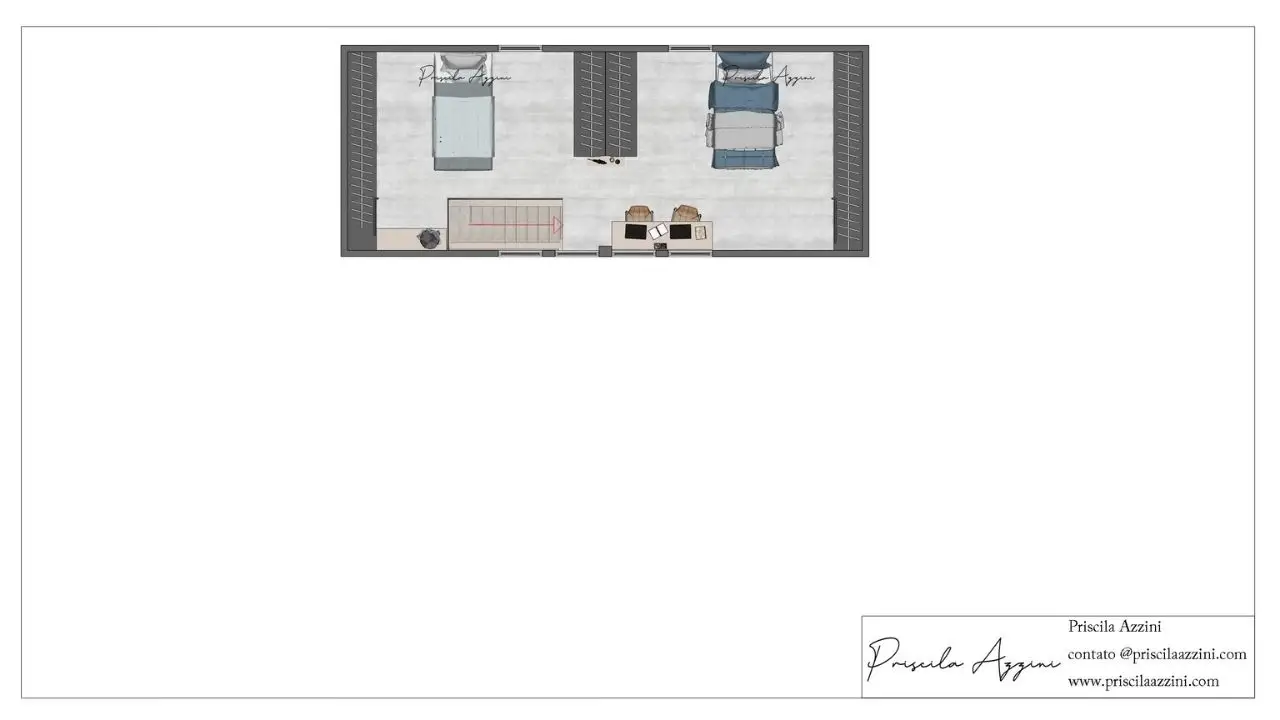 A mezzanine level boasts two single beds and a comfortable work desk, accompanied by abundant storage cabinets built up to the ceiling for added privacy.
Now let's get into some details:
This container house's interior design boasts numerous carefully selected details.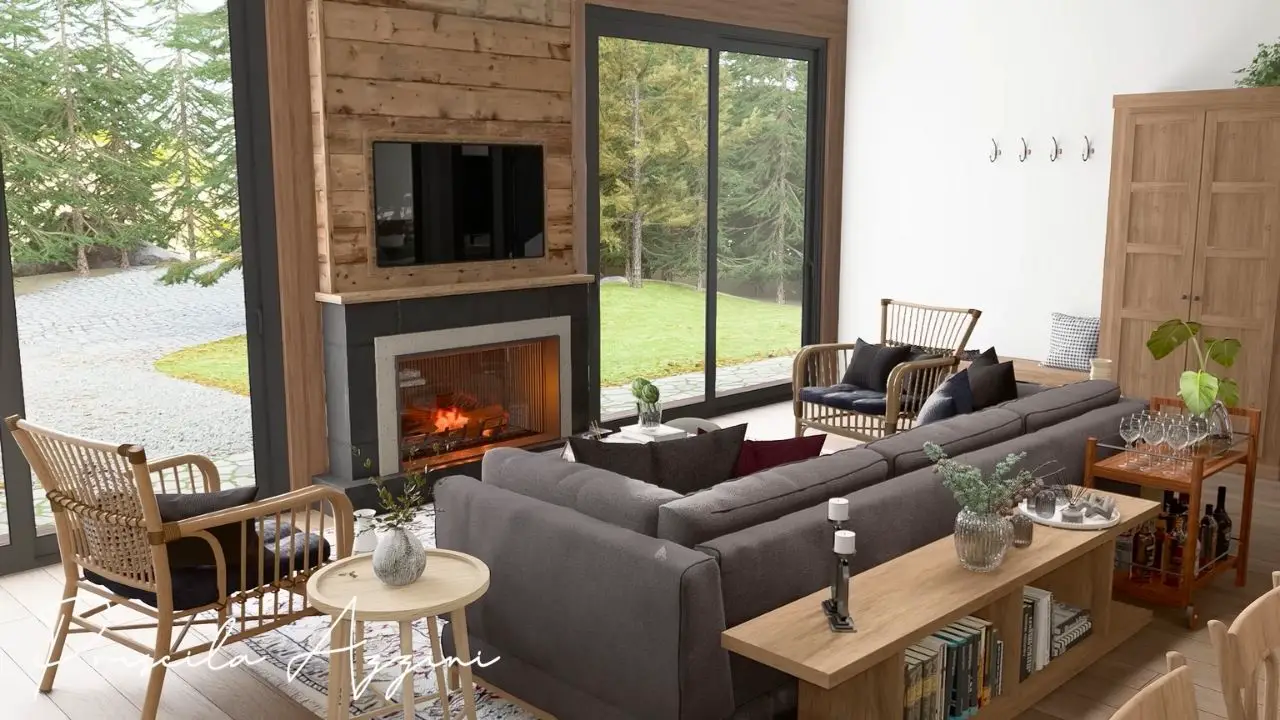 Upon entering the home, the grand height of the ceiling immediately brings a sense of relief and openness. The central fireplace adds warmth and visual interest to the living area.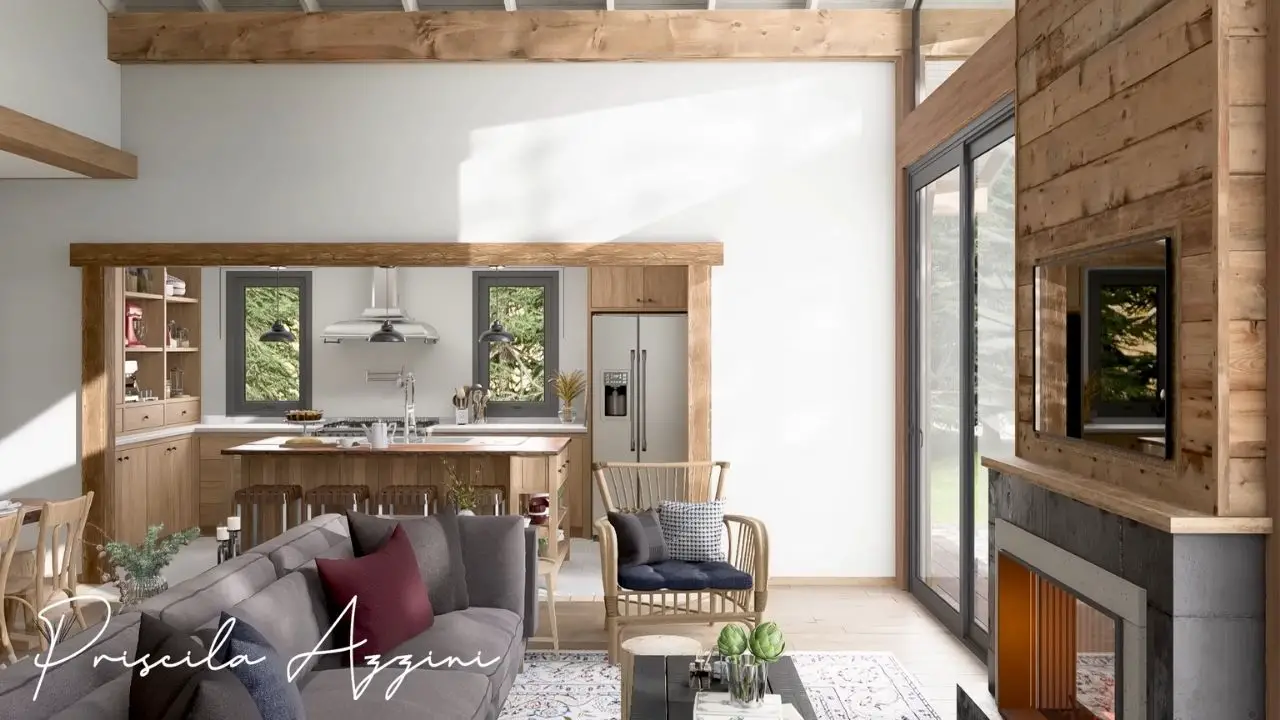 Wood is used extensively throughout the house, with a specific focus on light-hued woods that enhance the sense of spaciousness. By selecting woods in similar shades, the design becomes simple yet refined.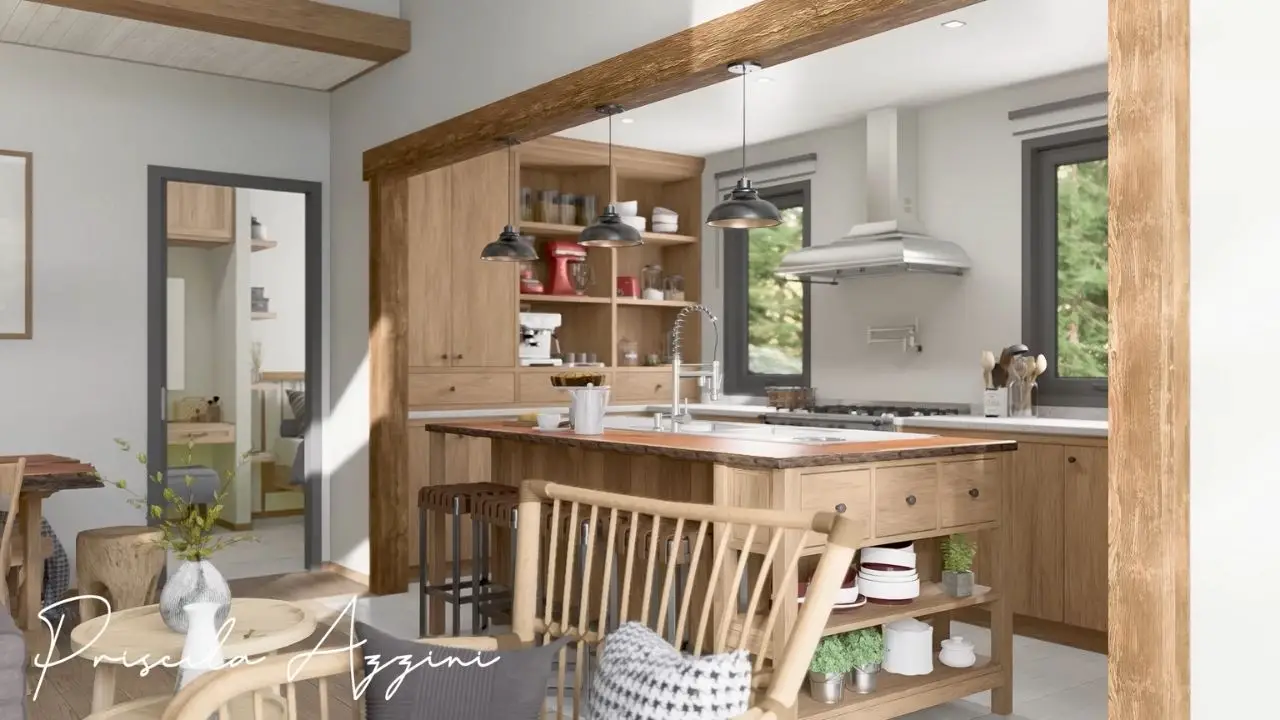 Some wooden details, such as the frames, employ gray color to bring out design features and add a touch of contrast. The occasional dark-toned element further elevates the design and adds depth to the overall aesthetic.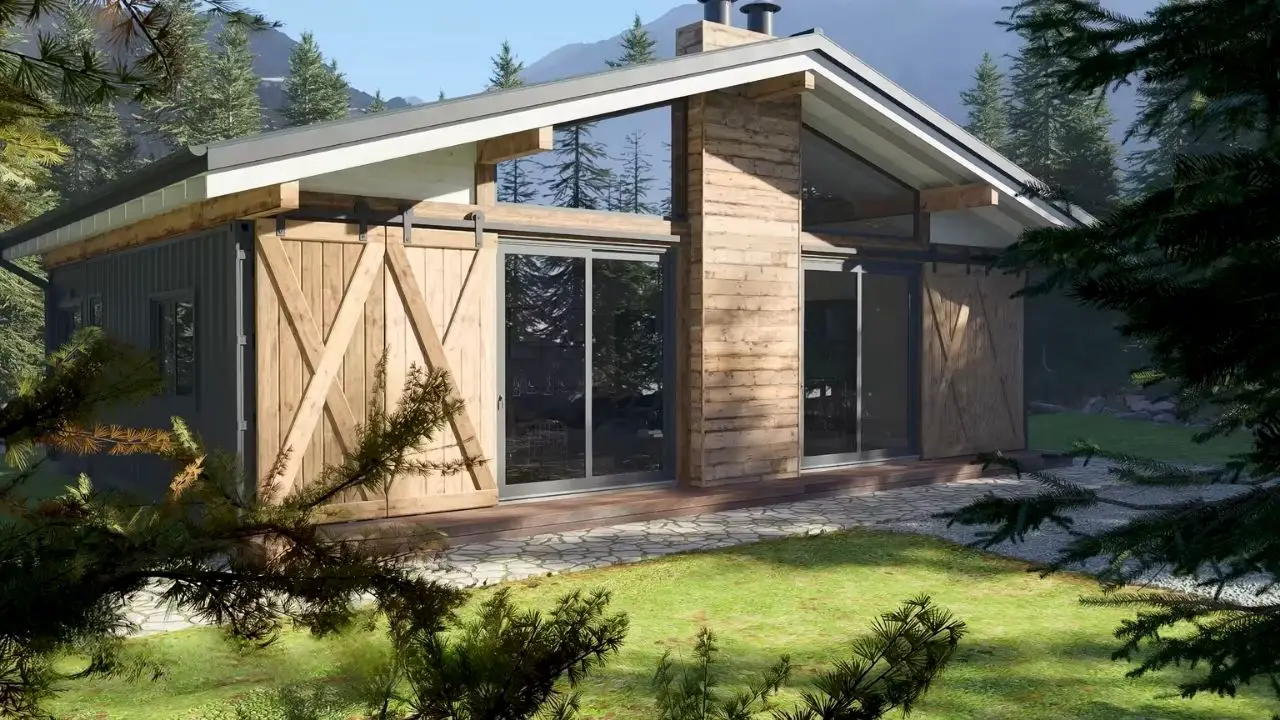 Container Home Conversions: The Awesome, Cost-Effective, and Eco-Friendly Way Forward!
So, have you ever heard about container home conversions? Well, let me tell you, they are awesome!
Not only are they cost-effective, but they are super energy-efficient and can be customized to meet anyone's design tastes. Whether you're looking for a cozy family home or a commercial space, container homes can do it all!
And get this, by repurposing and recycling shipping containers, a ton of construction waste is avoided!
Plus, these homes are super strong and can resist natural disasters, making them a popular choice for people searching for unique and sustainable living solutions.
I'm telling you, folks, container living is the way forward! It's affordable, eco-friendly, and an all-around modern and stylish approach to building and living.
So, what are you waiting for? Jump on board the container home conversion trend!