If you're looking to escape the hustle and bustle of city life and explore some of Utah's most stunning attractions, Envase Casa Casita might be right up your alley.
This tiny home made out of 4 shipping containers is located in Glendale, only 30 minutes away from Zion National Park and other southern Utah attractions.
Each unit has its own entrance, parking and amenities such as kitchenette, air conditioning, Wi-Fi – all with a full dose of privacy and comfort.
So if you're ready for an adventure that offers a unique experience with local charm, this might be just the place for it.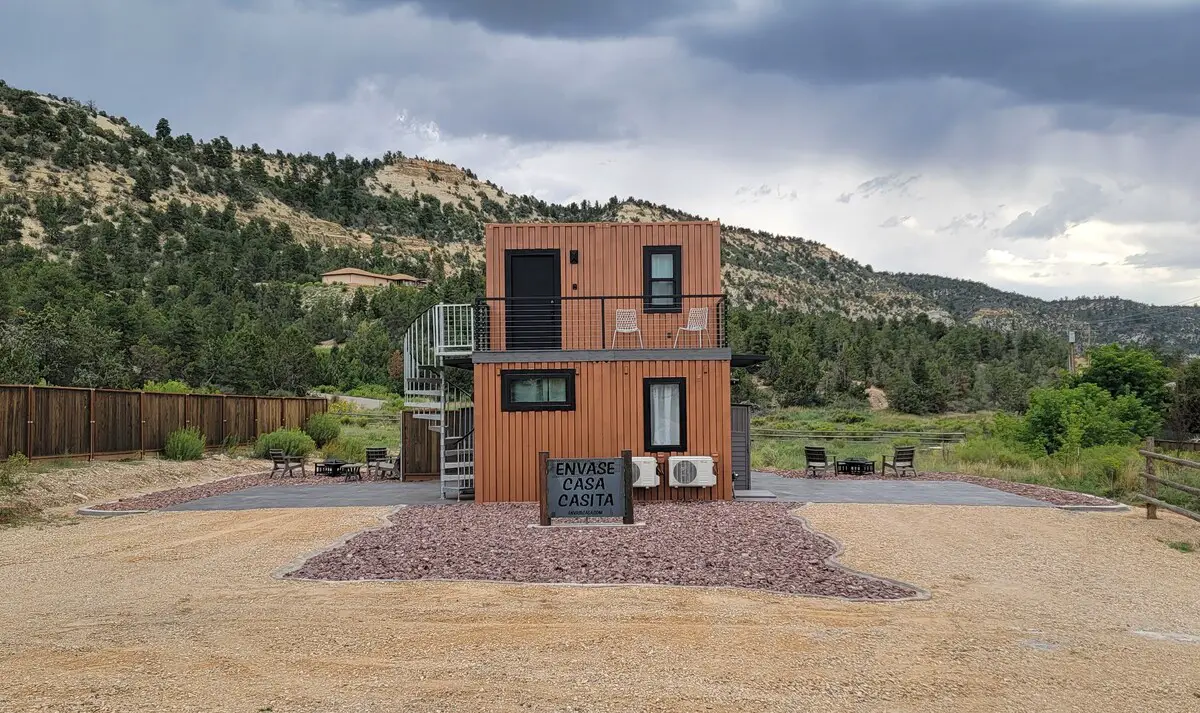 Explore This 2 Story Container Home Design
Let's start by discussing the exterior of the container home.
The most stunning and unique feature of this design is the front glassed section. The shipping container's doors have been removed and entirely replaced with glass, allowing natural light to flood in and allowing homeowners to enjoy the breathtaking views of the surrounding scenery.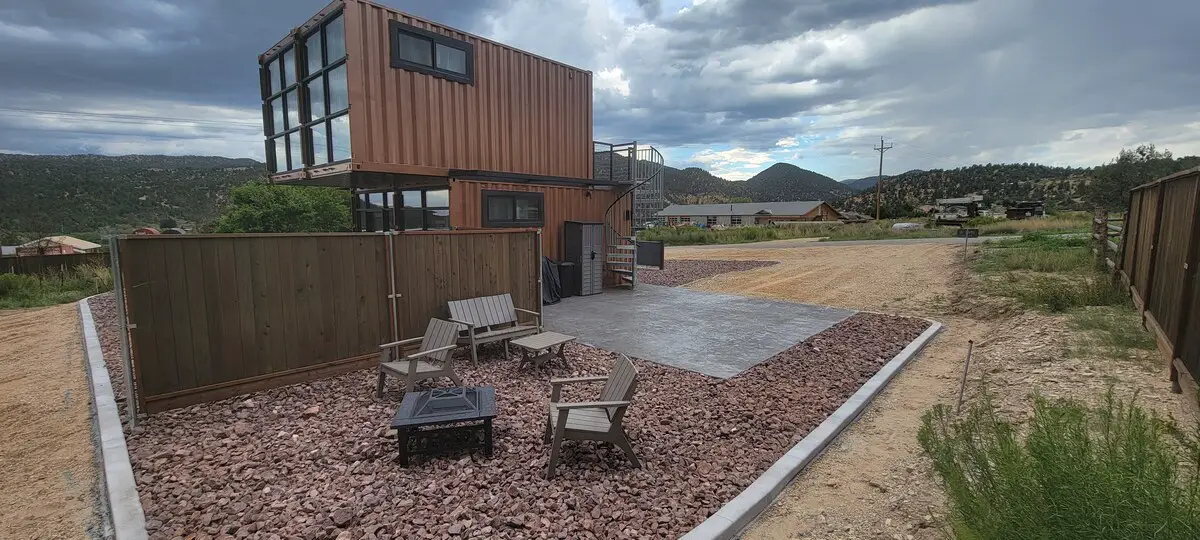 The shipping containers above are positioned slightly more forward than the ones below, allowing the addition of a balcony, expanding the living space and creating the perfect spot to enjoy the fresh air and sunshine.
Interior Design
The interior design of both apartments is quite modest, but has everything you need. Everything has been thought of, from the large refrigerator to the washing machine and even the dryer.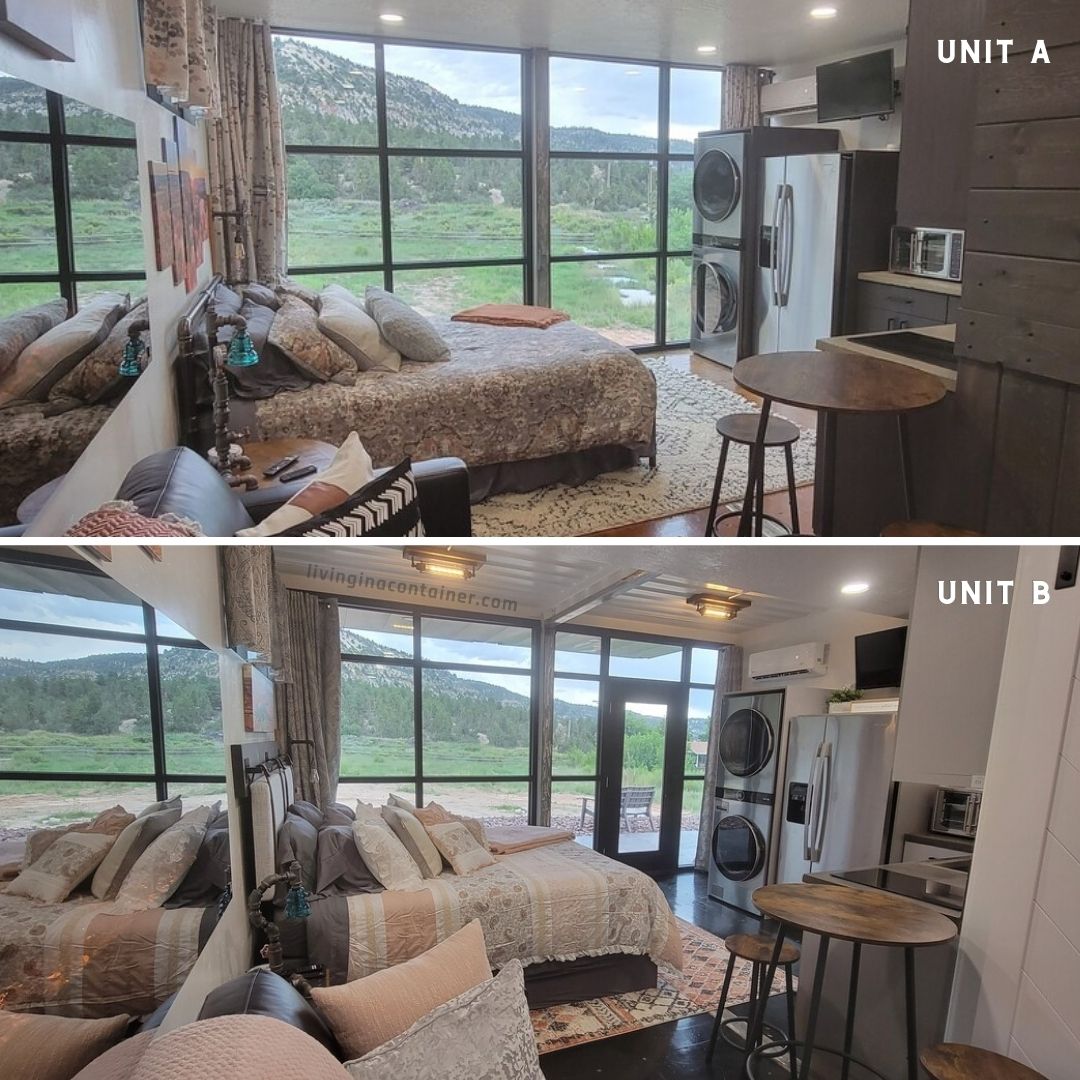 On the ground, the natural surface of the containers is preserved by simply applying polish. While this is sometimes visually disadvantageous, it can be quite attractive to someone with an interest in shipping containers.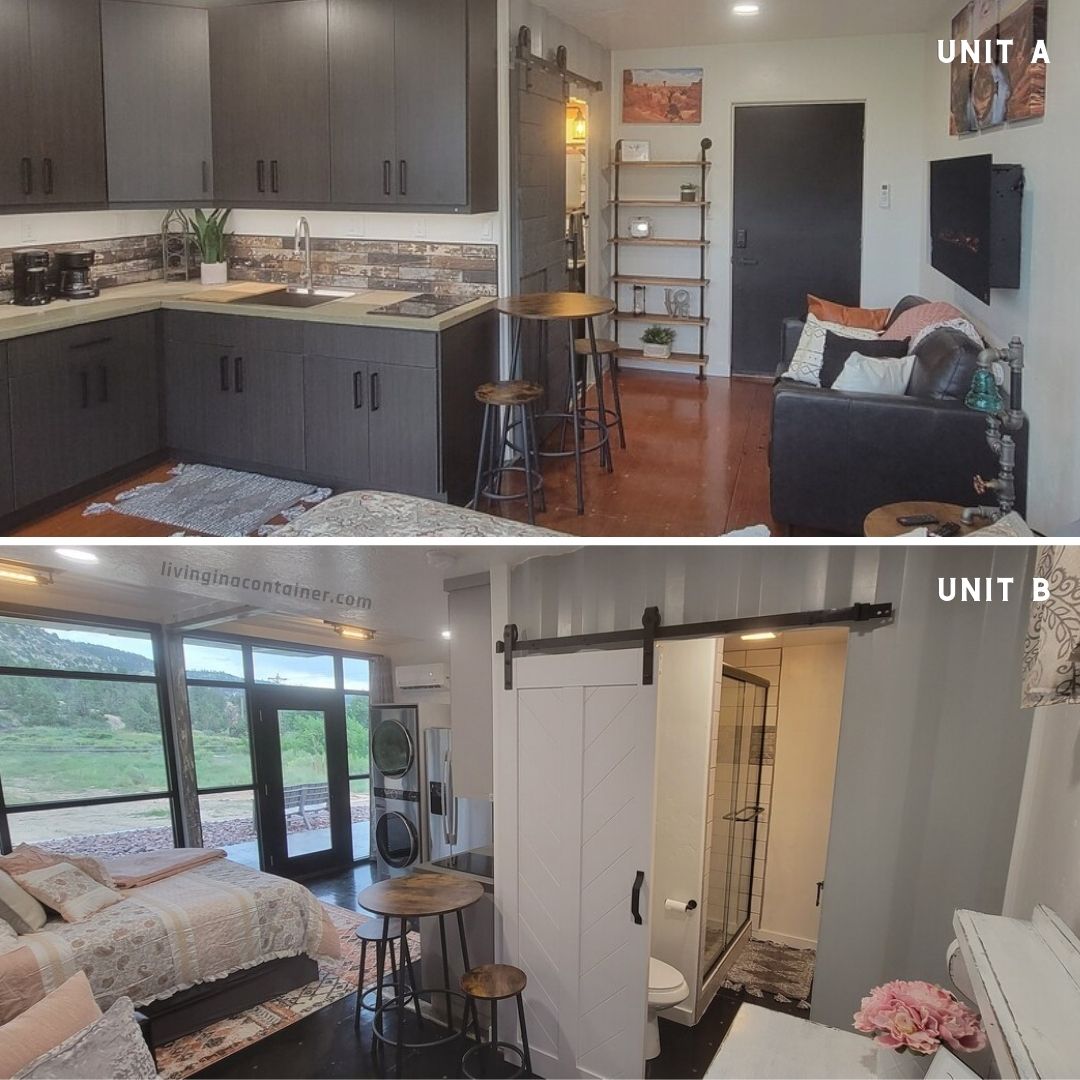 Because shipping containers are not like a tiny house made of wood. They have a story. Dozens of ships he has seen, dozens of cities and thousands of kilometers of roads he has traveled. Of course, some of us don't even care about this situation, but we container lovers care a lot about it.
Let's get back to our topic, we're a bit scattered…
At $155 per night, this two-storey container house is not only unique but also affordable.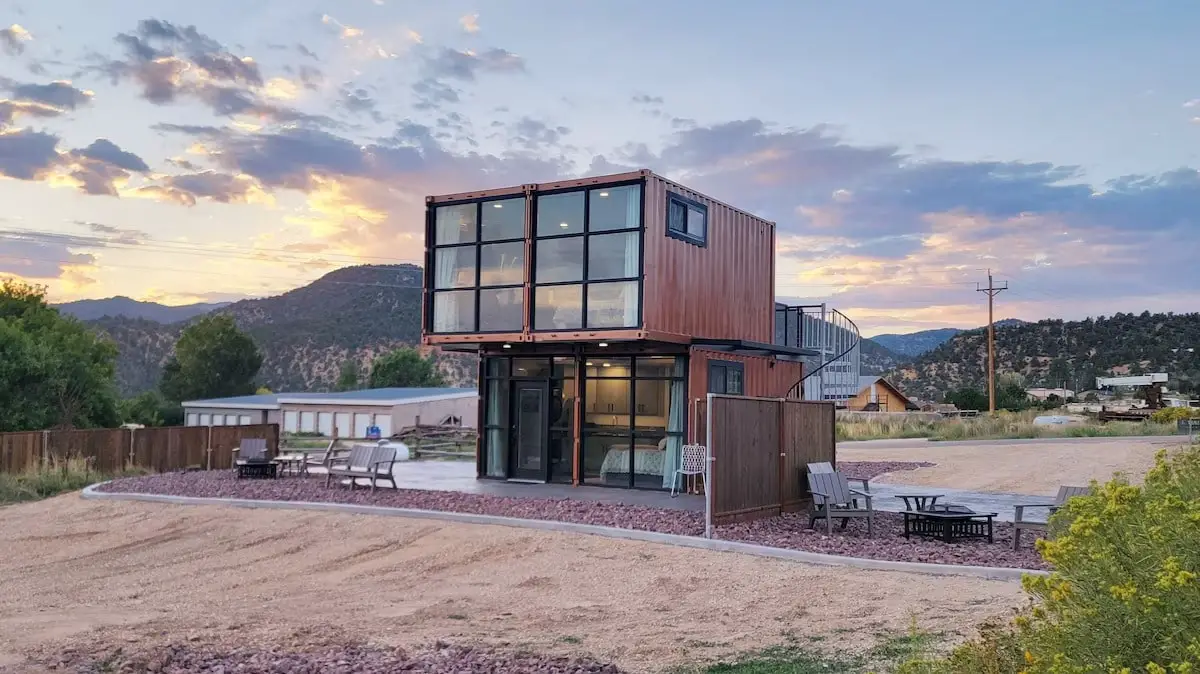 Living in a Container is an encyclopedia that is sure to inspire those who want to build homes with recycled shipping containers.
With hundreds of container house models and designs, you will be amazed at the possibilities. Whether you're looking for a modern-style container home, a rustic one, or something completely personalized, Living in a Container has great ideas to help you get started.