Welcome to the world of container homes – a unique blend of innovation, sustainability, and style.
These fascinating structures are crafted from repurposed shipping containers, creating a comfortable living space that challenges traditional notions of what a home should be.
No longer just a place to rest your head, container homes epitomize the perfect balance between form and function, offering a haven where you can truly connect with nature while enjoying all the comforts of a contemporary dwelling.
Welcome to Albor, a tiny container house that combines minimalism, luxury, and functionality. Located in Aguada, Puerto Rico, this two-story Airbnb rental is perfect for those looking for a unique and stylish getaway. With its fantastic location and stunning views, Albor is sure to leave you in awe.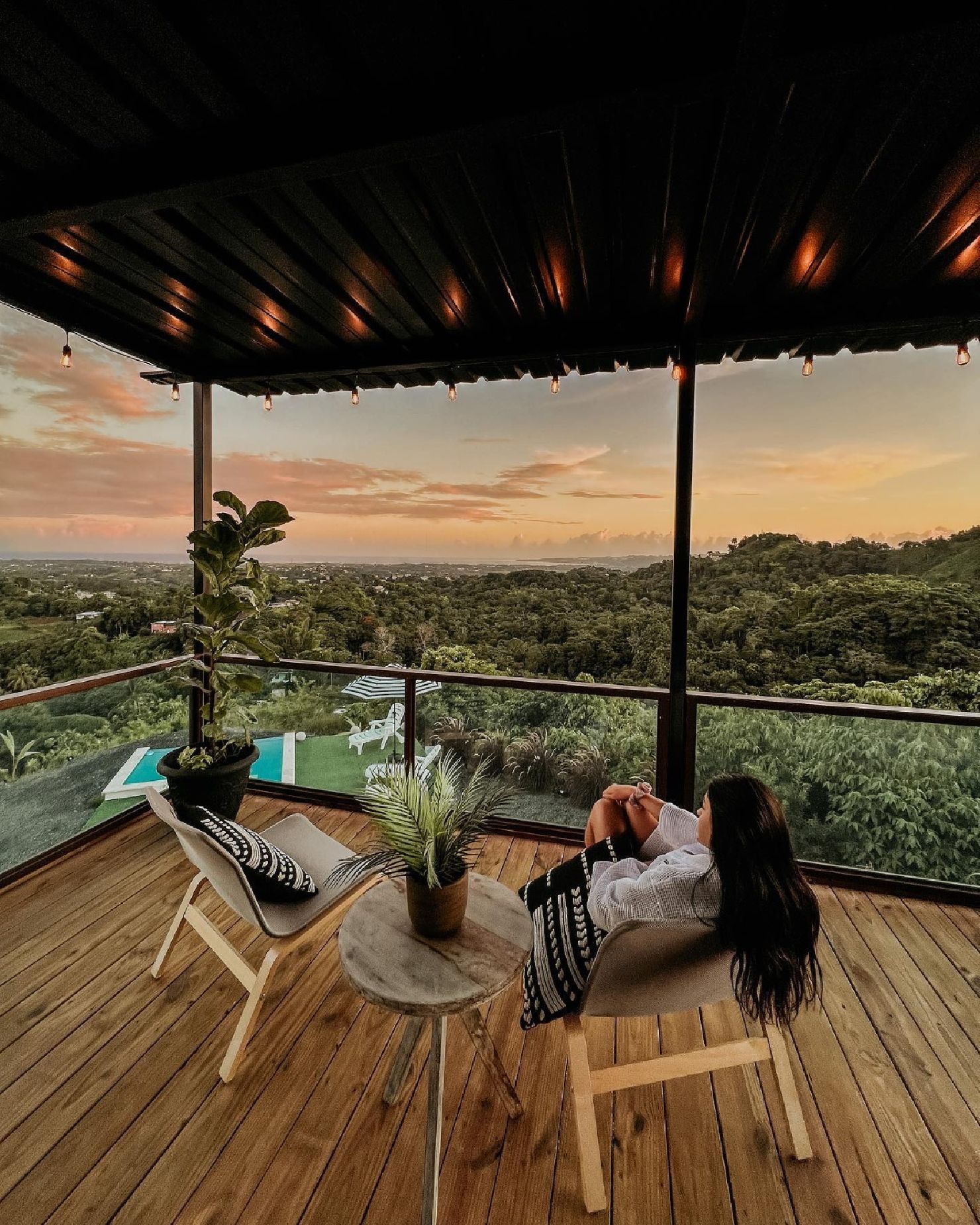 A Tiny Villa with an Amazing View
Perched high on a hill, Albor offers incredible views of the surrounding landscape. As you gaze out from the balconies, it feels as though the world is laid out beneath your feet. This tiny villa provides a serene and picturesque spot for relaxation and rejuvenation.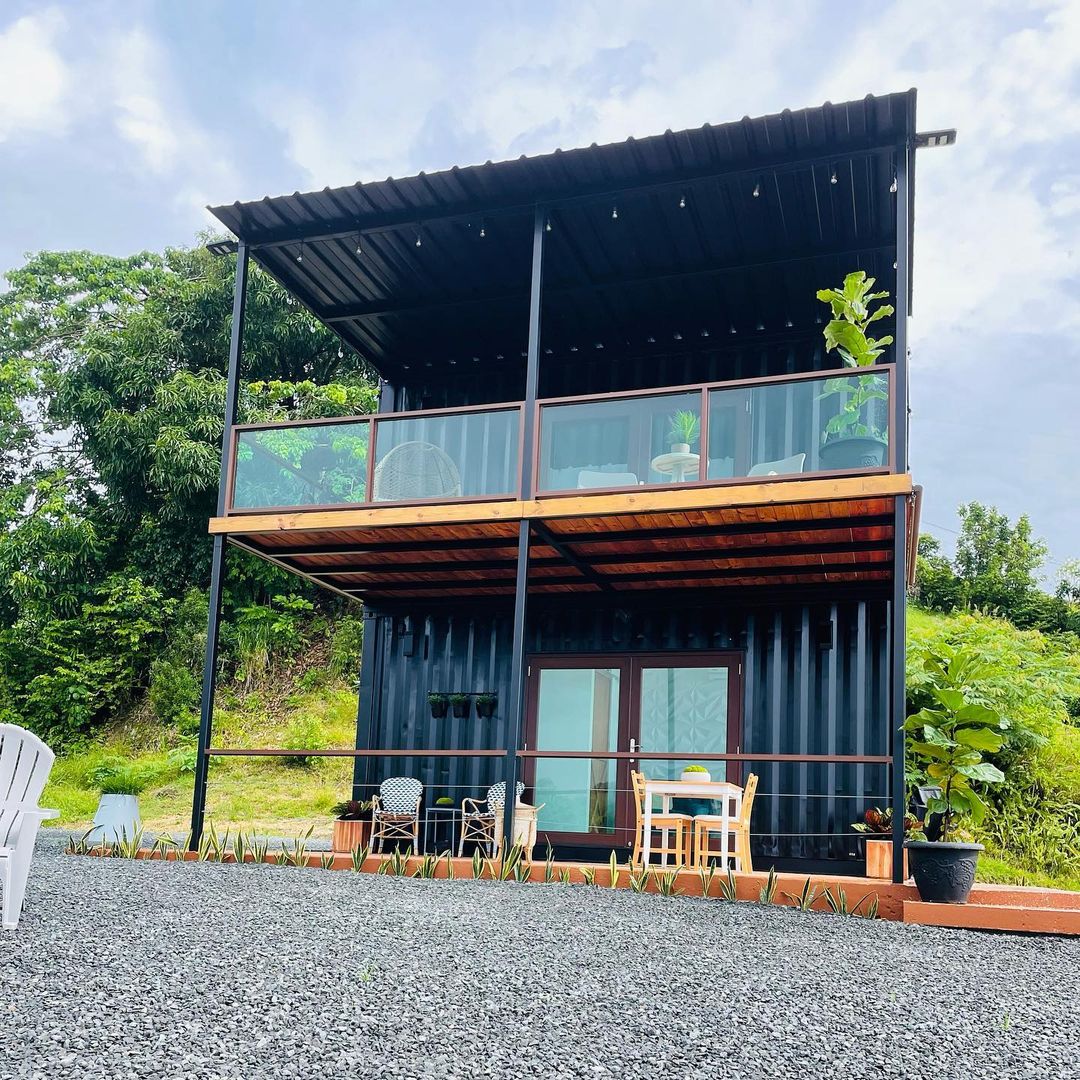 Two-Story Container House Design
Albor is constructed by stacking two 20ft shipping containers, creating a compact yet luxurious living space. The exterior features sleek black paint, punctuated by windows and wooden details, giving the house a modern and bold character.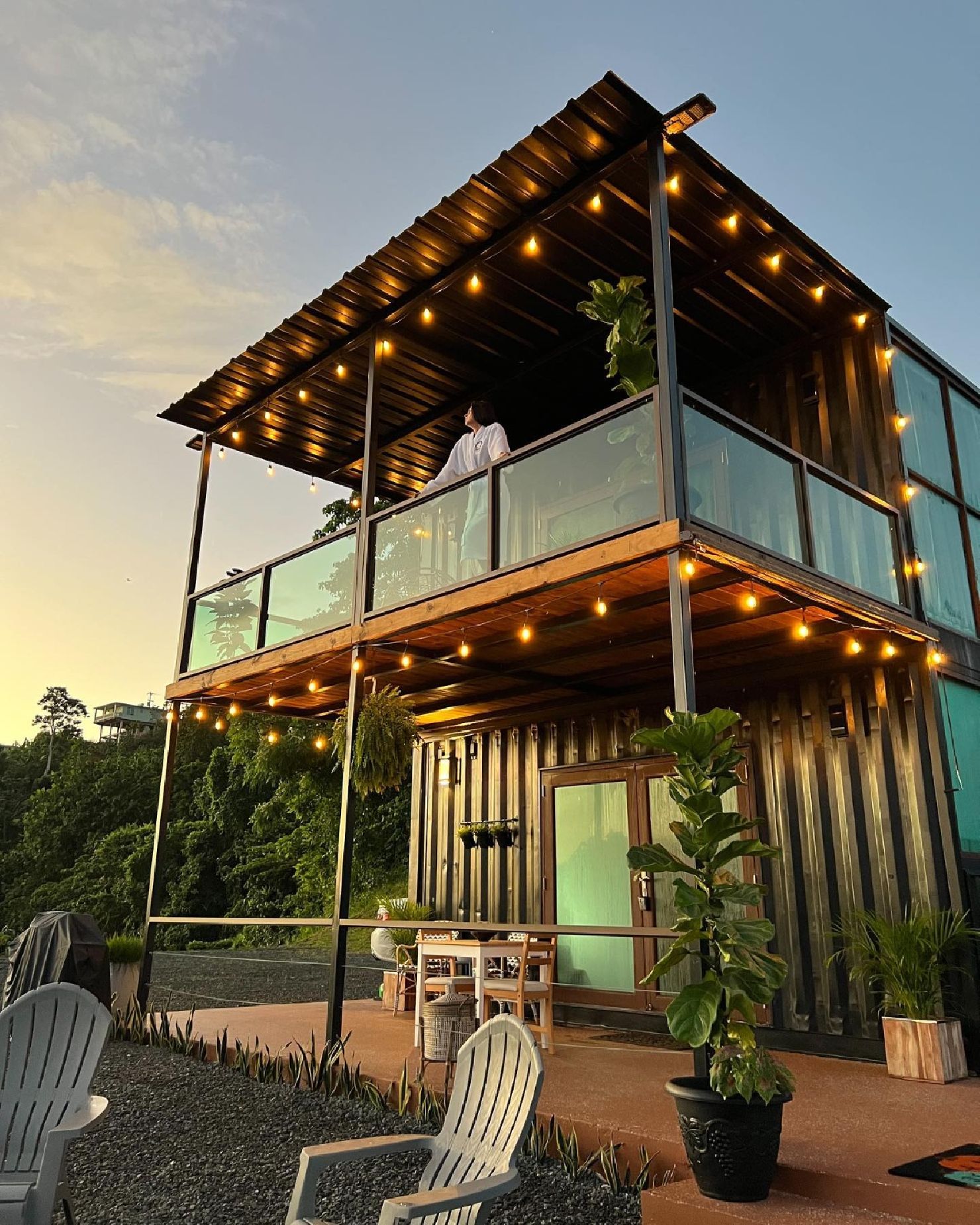 Spacious Balconies to Enjoy the View
One of the most striking features of Albor is its large balconies on both the ground floor and upper floor. These outdoor spaces provide the perfect vantage point for taking in the breathtaking views while enjoying your morning coffee or evening cocktail.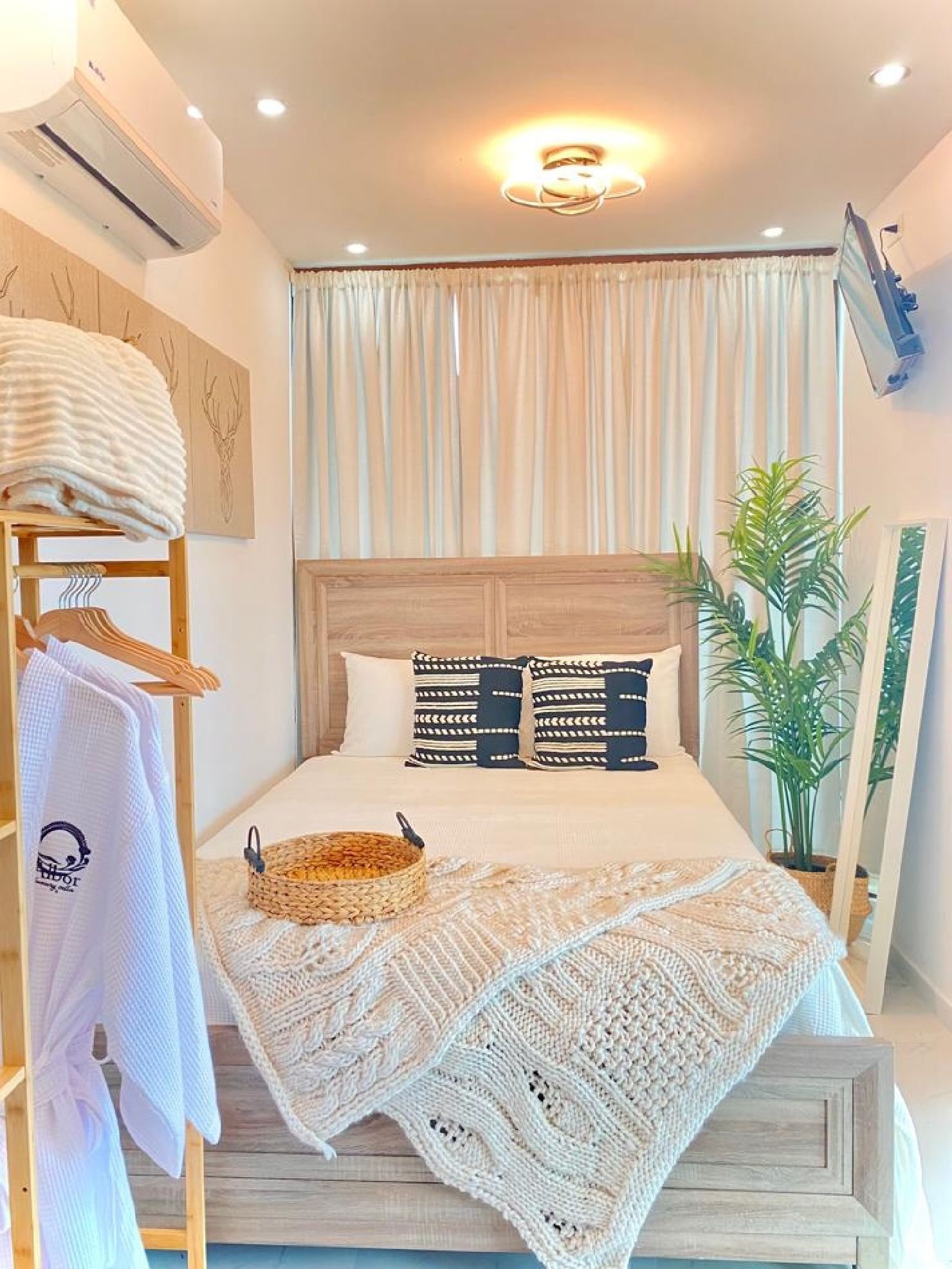 Simple and Elegant Interior Design
Inside the tiny container house, the design remains minimalistic and understated. Wooden details are incorporated throughout, and glossy granite flooring adds a touch of elegance. The simplicity of the interior allows the focus to remain on the stunning views outside.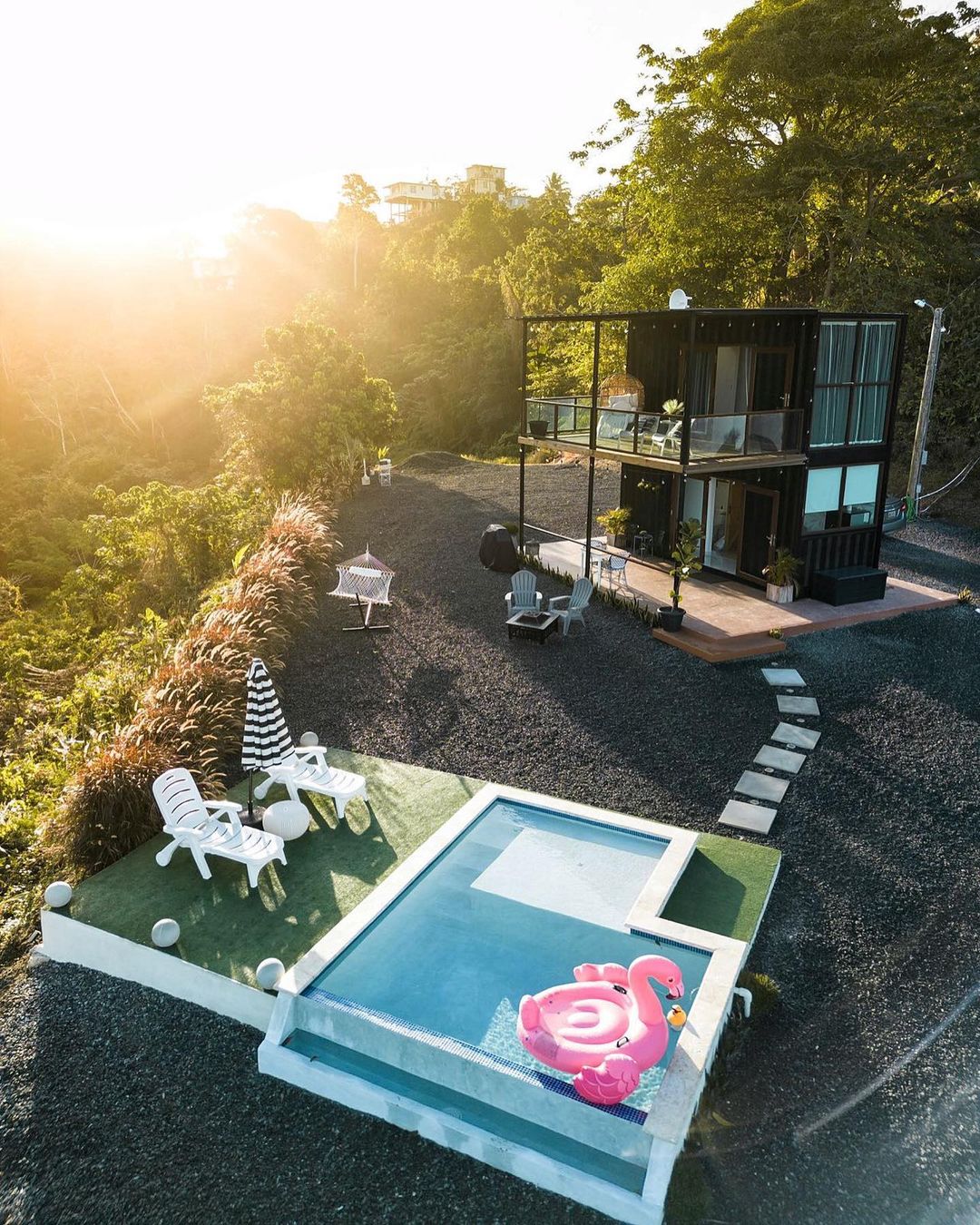 Functional Floor Plan for Comfortable Living
The ground floor container houses the kitchen, living room, and toilet, providing a cozy and well-equipped space for cooking, dining, and relaxing. Upstairs, the first-floor container features the bedroom and bathroom, ensuring a comfortable and private retreat for guests.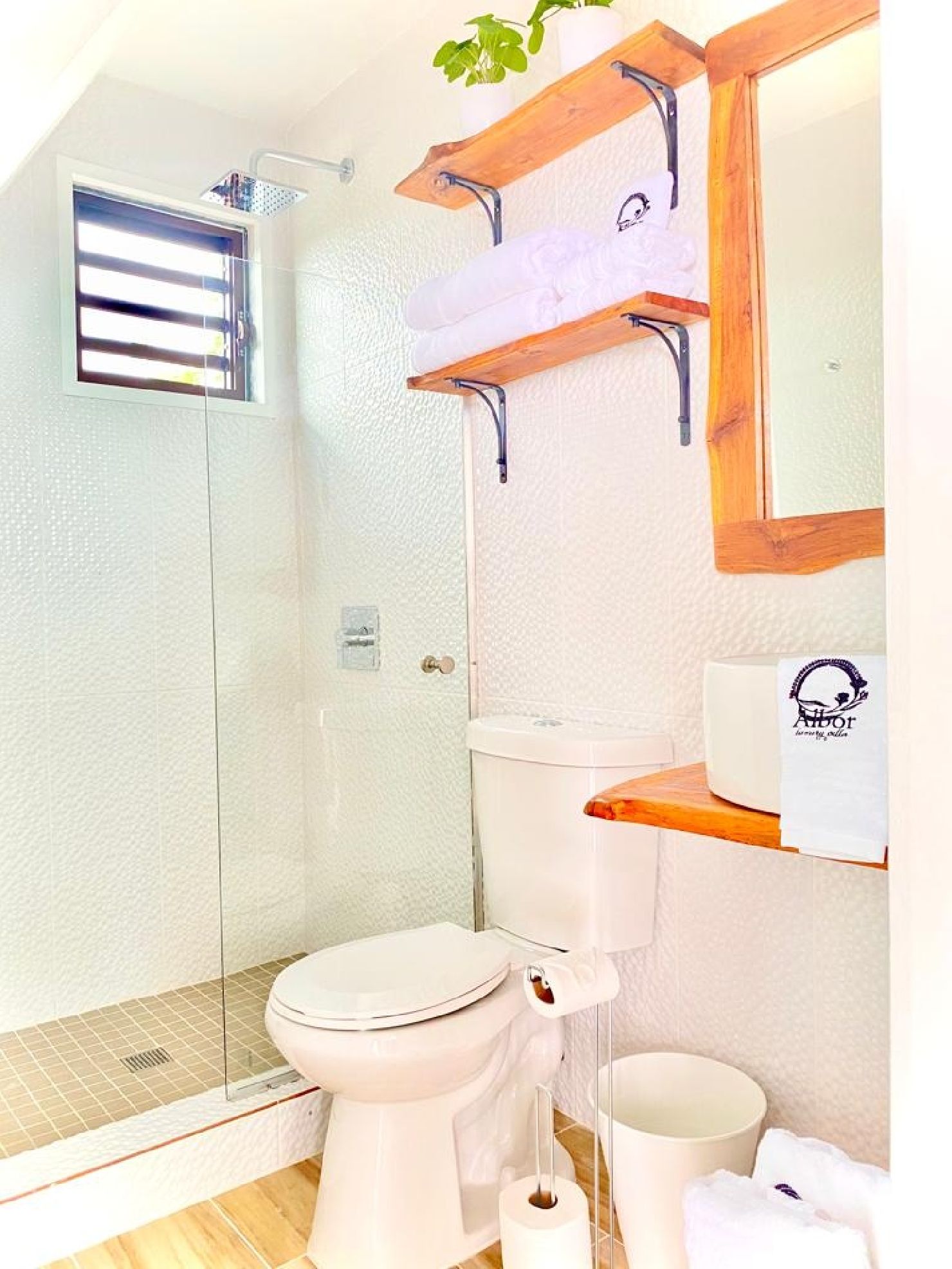 Book Your Stay at Albor
With its stylish design, incredible views, and convenient location in Aguada, Puerto Rico, Albor is the perfect tiny container house for your next vacation. Book your stay on Airbnb for $247 per night and experience the beauty and charm of this unique rental property.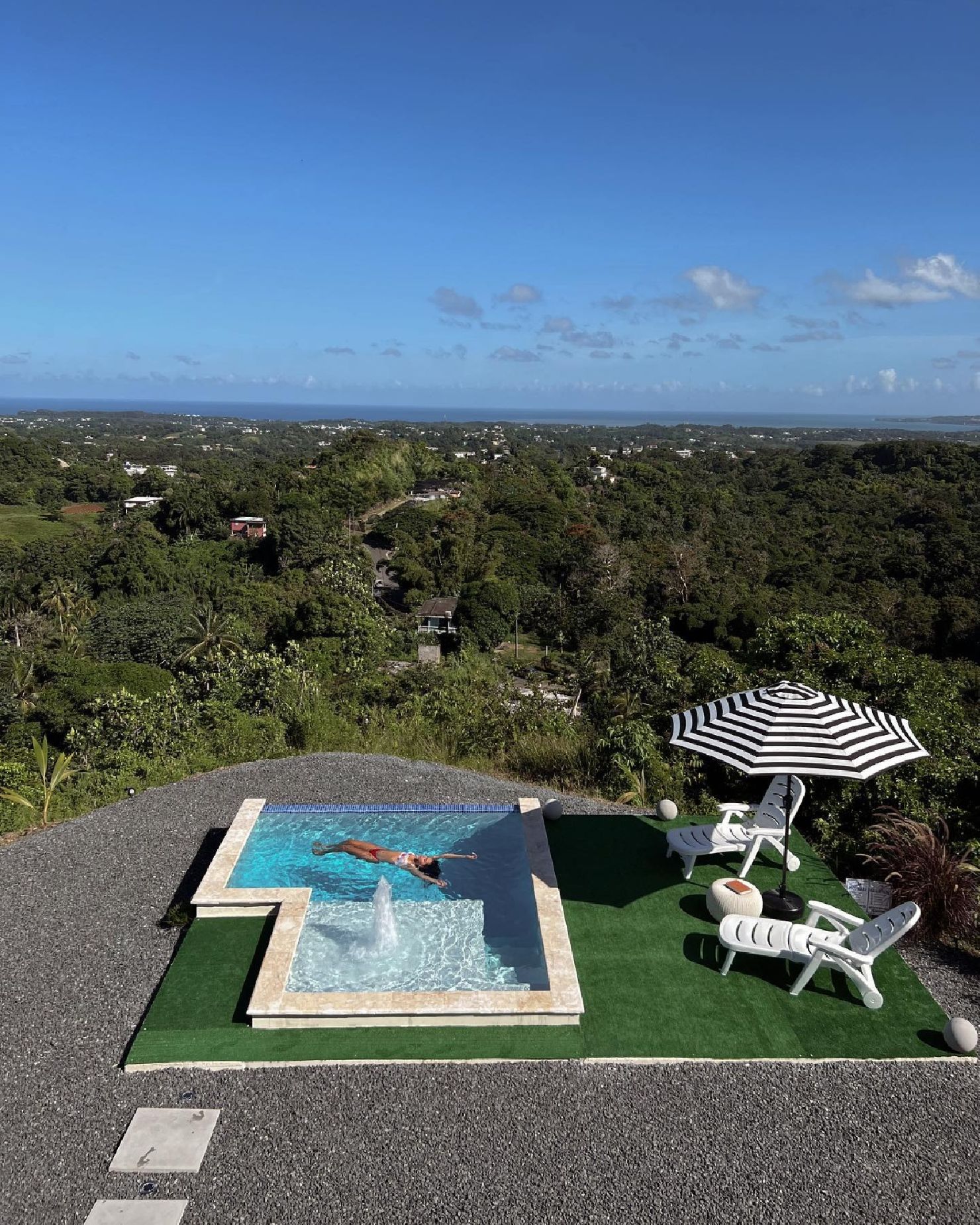 Container Homes – An Emerging Trend in Puerto Rico
Container homes have been capturing the interest of homeowners and vacationers alike due to their affordability, sustainability, and distinctive design features.
While Puerto Rico is emerging as a notable market for container houses, it has not yet reached the same level of popularity as in the United States.
Nevertheless, many people in this tropical paradise are embracing the concept of repurposing shipping containers to create their dream homes.
This growing trend is not limited to Puerto Rico; it is also gaining traction in countries worldwide.
As more individuals recognize the benefits and unique appeal of container homes, we can expect to see an increasing number of innovative and inspiring examples in the coming years.
So, whether you're considering a one-of-a-kind living solution or simply looking for an eco-friendly vacation option, keep an eye out for the expanding world of container homes.