In Savannah, GA there is an abundance of unwanted shipping containers left in the city's port. After being used for one-way flow of consumer goods from China to America these heavy duty containers can easily be re-purposed for environmentally conscious homes.
Julio Garcia, architect, decided to do just that with two 40′ shipping containers to build his own home and studio. The two shipping containers are placed about 6′ apart.
The 6′ gap has a wood-framed floor and shed roof, and the container sidewalls were cut open to create a large spacious living room. This home has one bedroom, one bathroom and a kitchen.
Please enjoy the photos below.
Living in a Container explores projects made with shipping containers around the world and shares them for you.
Don't forget to take a look at the structures made with other amazing shipping containers on our site!
We invite you to send in your story and container homes photos too so we can re-share and inspire others towards a simple life too. Thank you!
You can share this using the link and social media re-share buttons below. Thanks!
» Follow Living in a Container on Social Media for regular shipping container house updates here «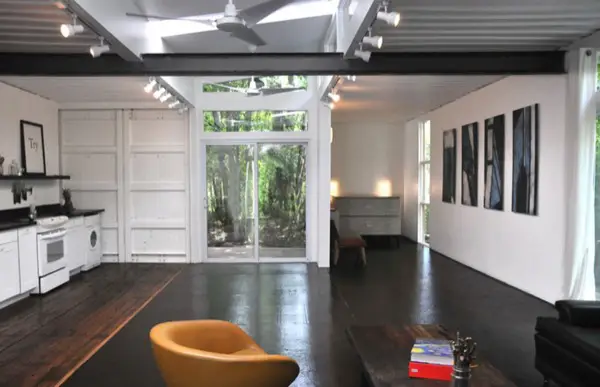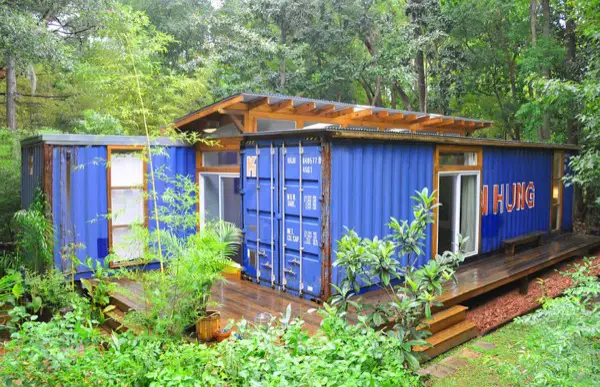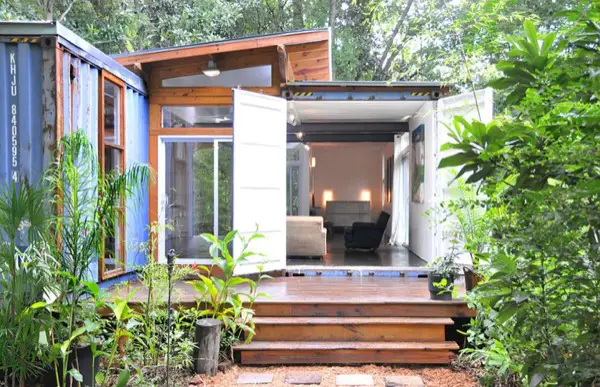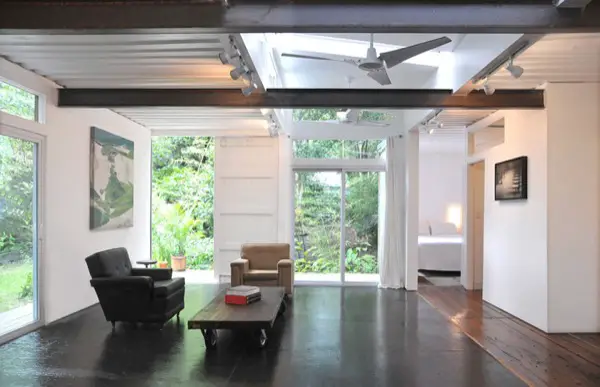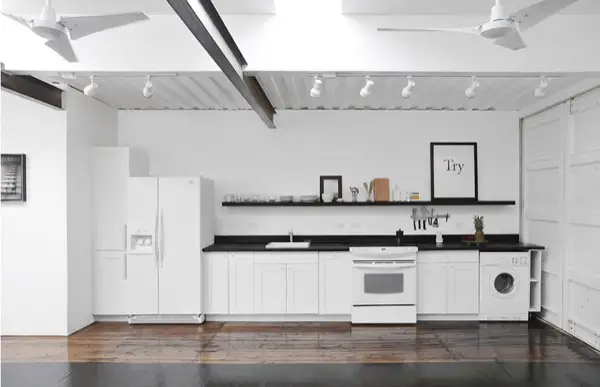 Source : tinyhousetalk