Container House in San Francisco, Cordoba, Argentina, is designed by José Schreiber to offer total living space of 195 square meters. The house is built with the help of two metal containers placed in an L-shape. The project started by choosing the neighborhood located in the outskirts of San Francisco, with an aim to get red of the city crowd. Versatility of the space changes the family composition and lifestyle.
The lower portion is of the metal container contains all service area including  main entrance, kitchen, workshop, warehouse, bath, and laundry. The lower area is then divided into two volumes and in between the gap the house holds space for garage, barbecue and living room. The second floor is completely  concealed with the area for bedroom and bathroom.
The container house is the innovation and simplification of construction material. The interior of the house is made using polyurethane foam, the ceilings of the house is painted with latex, and walls are lined with plasterboard to hide all the installations.
The internal space open towards the garden area and is designed with generous glass windows and walls to let ample natural light come inside the house. The double-glazed windows are made of high performance aluminum for proper ventilation throughout the day.
To maintain the simplicity and overall modern look of the container house, black, white and red colors are used for the project. The project was completed in 2014 and is fully functional now.
Living in a Container explores projects made with shipping containers around the world and shares them for you.
Don't forget to take a look at the structures made with other amazing shipping containers on our site!
We invite you to send in your story and container homes photos too so we can re-share and inspire others towards a simple life too. Thank you!
You can share this using the link and social media re-share buttons below. Thanks!
» Follow Living in a Container on Social Media for regular shipping container house updates here «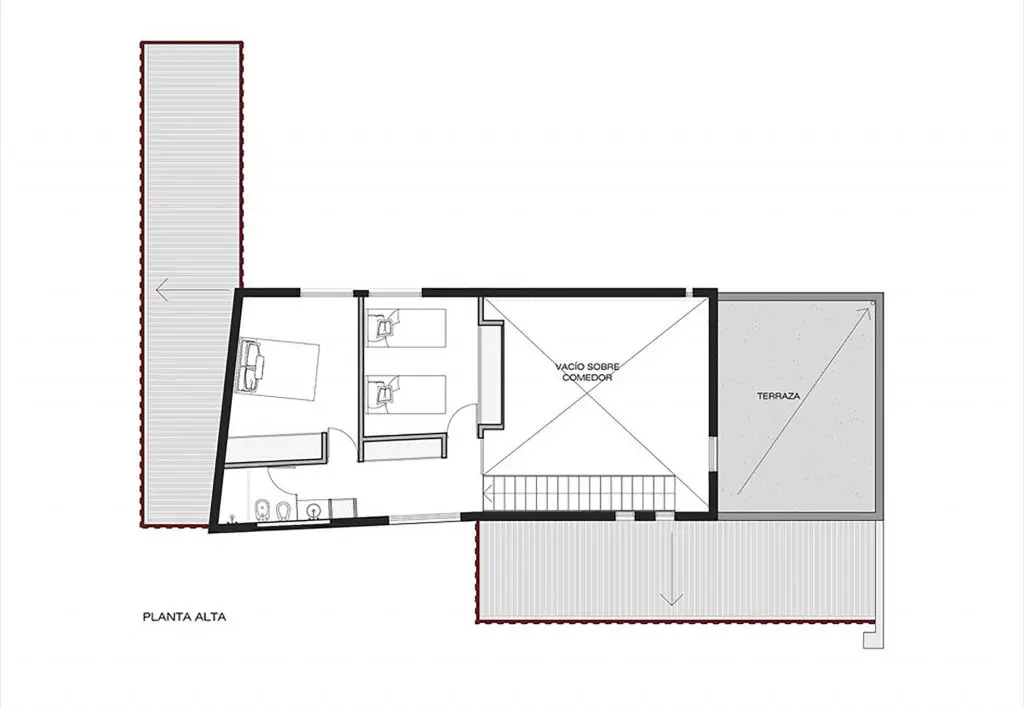 Source : homecrux