If you want to own a container house with a luxurious appearance and high-quality construction, the East Zion Container House in Orderville, Utah is a good option.
You'll adore this container house, which will provide a lifestyle that is inextricably linked with nature, thanks to its location.
These container houses, which are prefabricated and assembled quickly, are made of recyclable containers and are presented to you in an environmentally friendly manner.
If you are looking for a container house where you will feel peaceful and comfortable, you should look into this one. As a result, you will be able to learn more about this container house, which will impress you with its elegant design and appearance.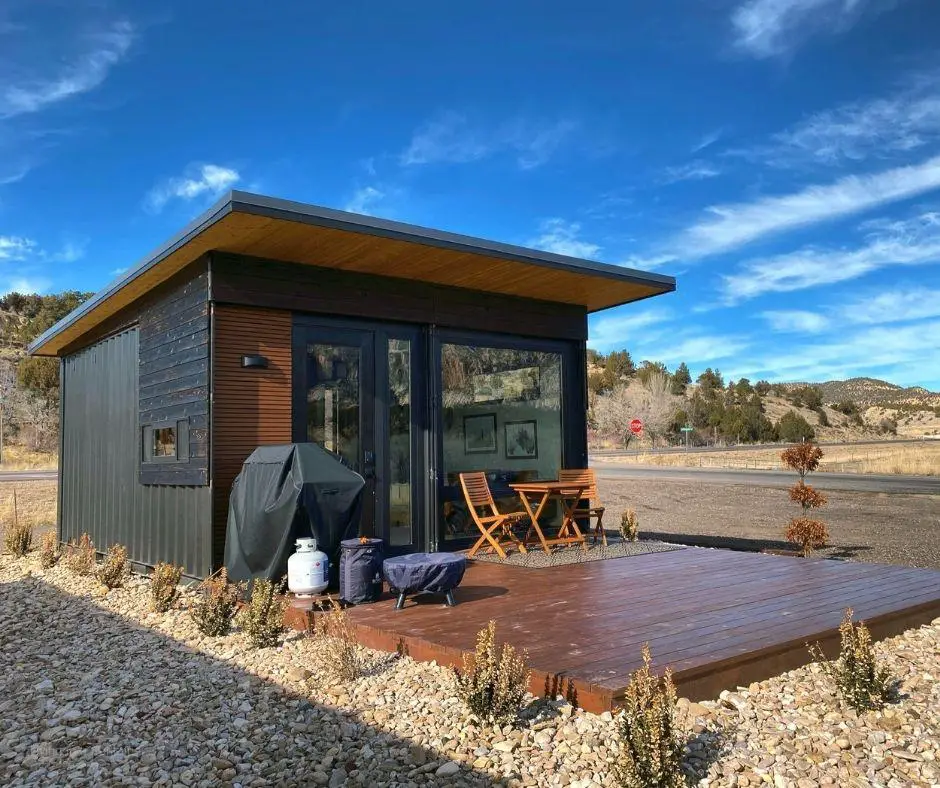 Mod3 is the property's designer as well as the container house.
You can be certain that the luxurious and ostentatious home design of this institution will astound you. Don't forget that you can rent this luxury home on Airbnb for $308 per night. You can start by clicking the link.
The East Zion container house is based on the concept of a prefabricated house made from recycled shipping containers.
This container house's eco-friendliness will entice you. Using low-cost materials will also benefit you in every way. This container house will be ideal for you due to the recent increase in house prices.
The container house in East Zion is made up of the largest containers. You can also design this 320-square-foot space, which will provide you with a comfortable environment. It will also be large enough to house a large family.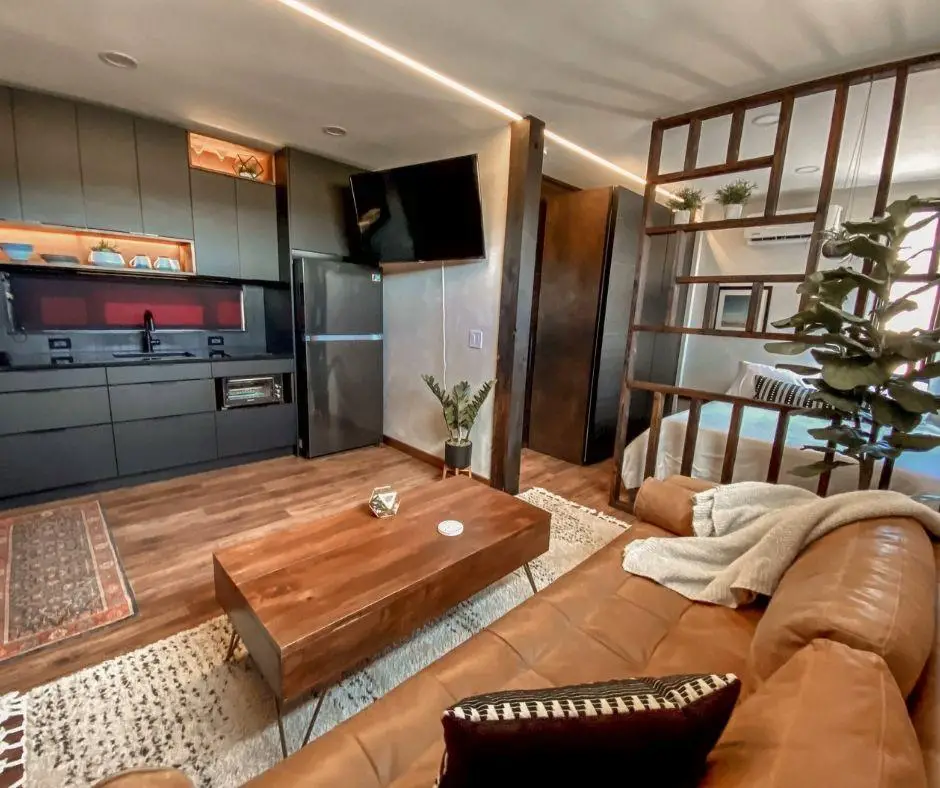 Many areas of the container house, including the kitchen, bedroom, bathroom, living room, and terrace, will be presented to you in the best possible light.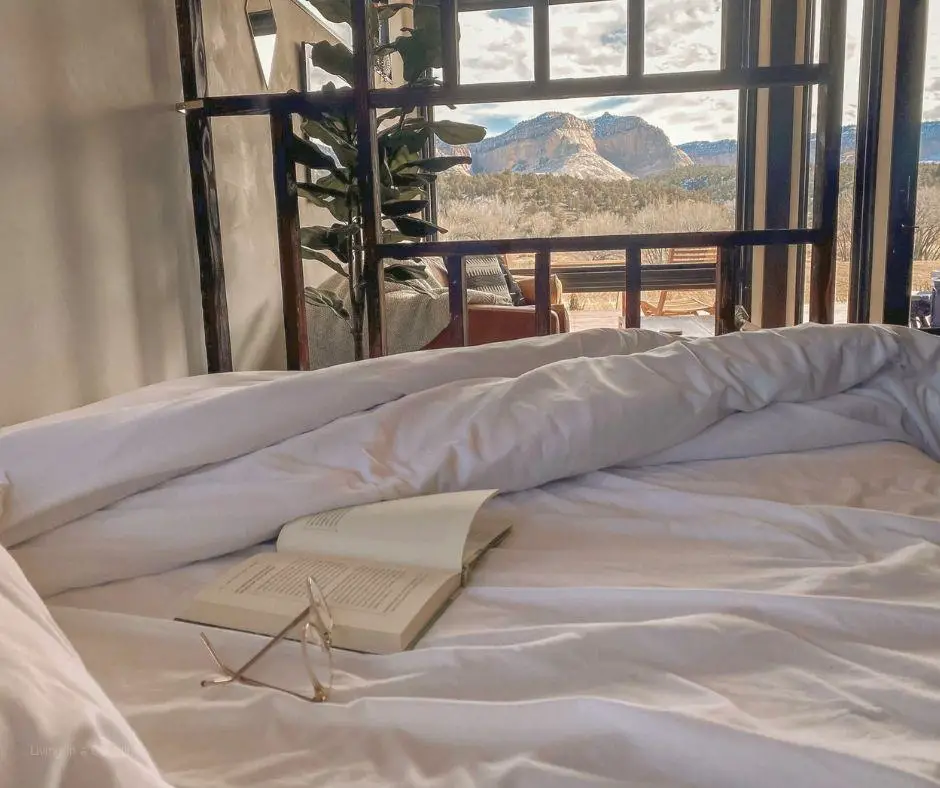 Many bedroom container homes are spacious, making them ideal for families.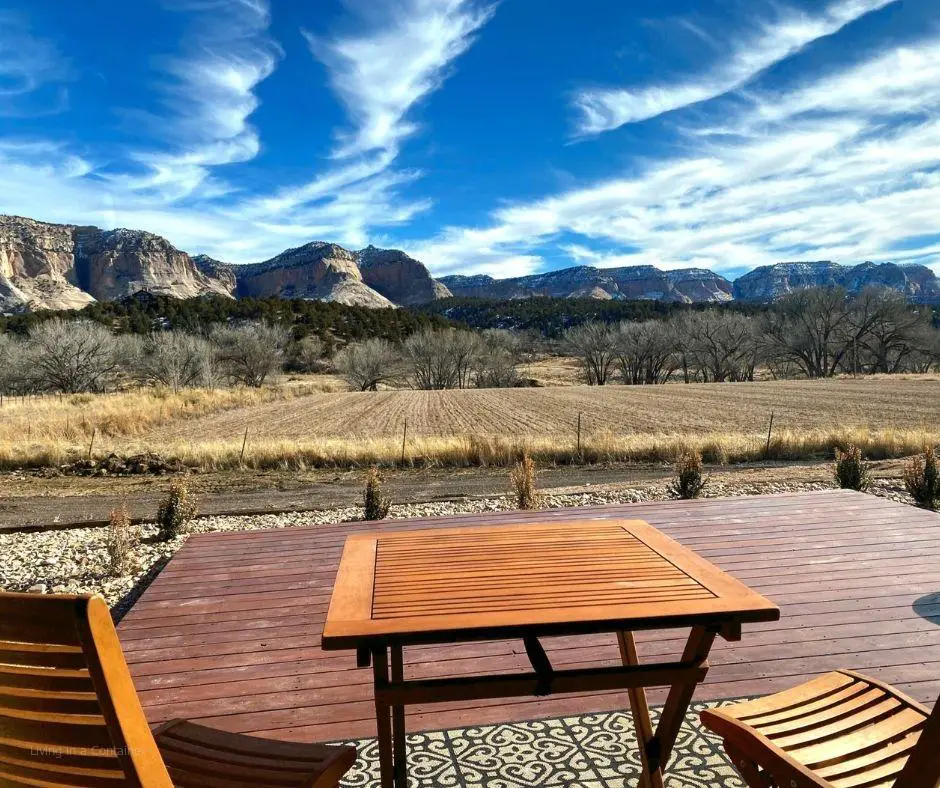 It will also impress you that the large patio has been specially designed to allow you to enjoy the view in your spare time.
The use of black tones in the exterior design of the house ensured the formation of a noble and modern house. It is a feature that draws people in from the outside because of its noble design and luxurious appearance.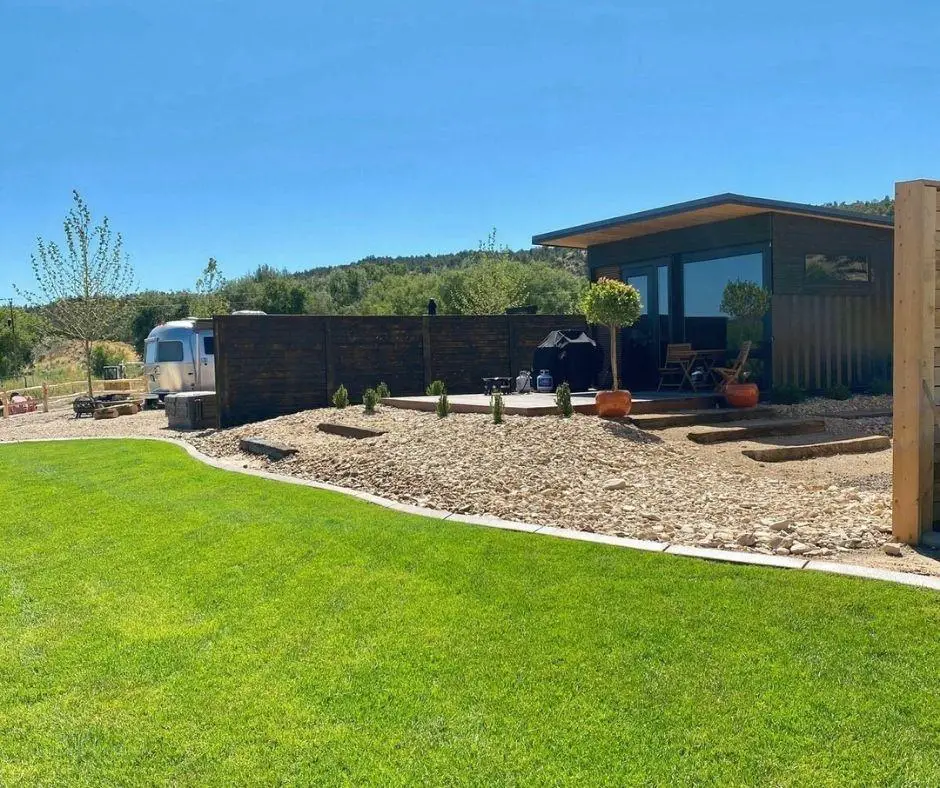 The large glass details, which are especially popular in outdoor design, add to the property's beauty.
East Zion container house, located in a mountainous area, will be ideal for those looking to get away from city life, as large and wide windows play an important role in creating the most spacious environment possible.
Those who see it are astounded by the view from this container house, which will be intertwined with nature. If you choose this container house, you will be able to adapt to a quiet life with a view of the forest.
For more information about container house: @abode3ateastzion – Mod³Design
Container House Design Innovations to Consider
We have several concept ideas for you if you are unsure about container house interior design and want to create your ideal environment.
If the exterior design of your container house is presented to you in noble colors, here are some design ideas to consider.
As a result, you will find it very easy to create a stylish and modern interior design. It will also help you create the most appealing design for your container house. So, by paying close attention to every detail, you can ensure that your container house has the best design that will appeal to you.
Here are the details:
If your container house's outer design is black, you can have the extra things you desire in black and cream tones for the inside design. These noble-looking tones will help you build an idea that blends in with the outside design. This is notably visible in the container house in East Zion.
If you want to create a calm environment in a container house where you are linked with nature, choose solid colors for areas such as flooring, ceilings, and walls as extra touches to your home. It will be a better solution for your home because it will bring in more fresh air.
If your container house has a vast and expansive area, the design of the goods you will add is quite important. You should think about the objects you want to add to your home carefully. In this manner, you can make sure the objects are in the right place.
If you have complete control over the dimensions of your home, you can easily cope with this scenario.
You should also avoid compromising the quality of your container house's materials. Extra renovations should not be used to jeopardize the structural stability of your property. To avoid a situation like attrition, you need to take care of your property.
You should also think about the design you want for your container house's patio portions, as well as the objects you'll use. As a consequence, you'll be able to create a one-of-a-kind ambiance on your terrace. Make the best decisions you can and endeavor to achieve the best potential result.
It is completely up to you to create the home of your dreams.
If you choose an institution that provides competent service, you will have a wonderful experience.
Why not have a look at the East Zion container house if you have your own container house? You can contact us and request that we create your dream home for you.
Our crew will construct your prefabricated home in the most efficient manner feasible for you, paying special attention to every detail. As a result, transmit all of the specifics to us so that we can build the most equipped and powerful container house feasible.
A once-in-a-lifetime experience is no longer out of reach. So please contact us as soon as possible to obtain the most comfortable home.
As a result, container houses are a great way to have a magnificent experience that you will not forget. Act quickly for the best service and be ready to have the best container house with a professional company understanding.