Hi everybody,
Today we will show you the container restaurant from Hyderabad, India.
The container restaurant built by the rich man in India is about 1.5 million US dollars. The design drawing of the container restaurant comes from a well-known designer in the United States. The interior of the container villa is extremely luxurious, and it is one of the masterpieces of container houses.
Project name: DOCK45 Pier Nightclub
Project address: Hyderabad, India
Project area: 910 square meters
The surface of the container restaurant is spread out to the periphery of the building, and several glass windows are placed to conveniently enjoy the beautiful view of the park opposite.
These steel surfaces were painted in low light yellow, red, blue and green.
The local artist imitated the original door of the container and painted the logo on the iron sheet to achieve the real state of falsehood.
Inside the container restaurant is a 13-foot bar connected to a dance floor.
The stage on the first floor overlooks most of the space.
Two staircases made of sheet steel fold to guide people off the stage.
The outstanding volume of the container villa was transformed into a private space for meals.
The container restaurant's central courtyard is surrounded by transparent glass.
Through the glass, you can see the wall like Mondrian's painting. The large white skin is used as a solid wall, decorated with various container colors. The white walls of the container restaurant rise and fall, and automated lighting adjusts the color of the entire space.
Living in a Container explores projects made with shipping containers around the world and shares them for you.
Don't forget to take a look at the structures made with other amazing shipping containers on our site!
We invite you to send in your story and container homes photos too so we can re-share and inspire others towards a simple life too. Thank you!
You can share this using the link and social media re-share buttons below. Thanks!
» Follow Living in a Container on Social Media for regular shipping container house updates here «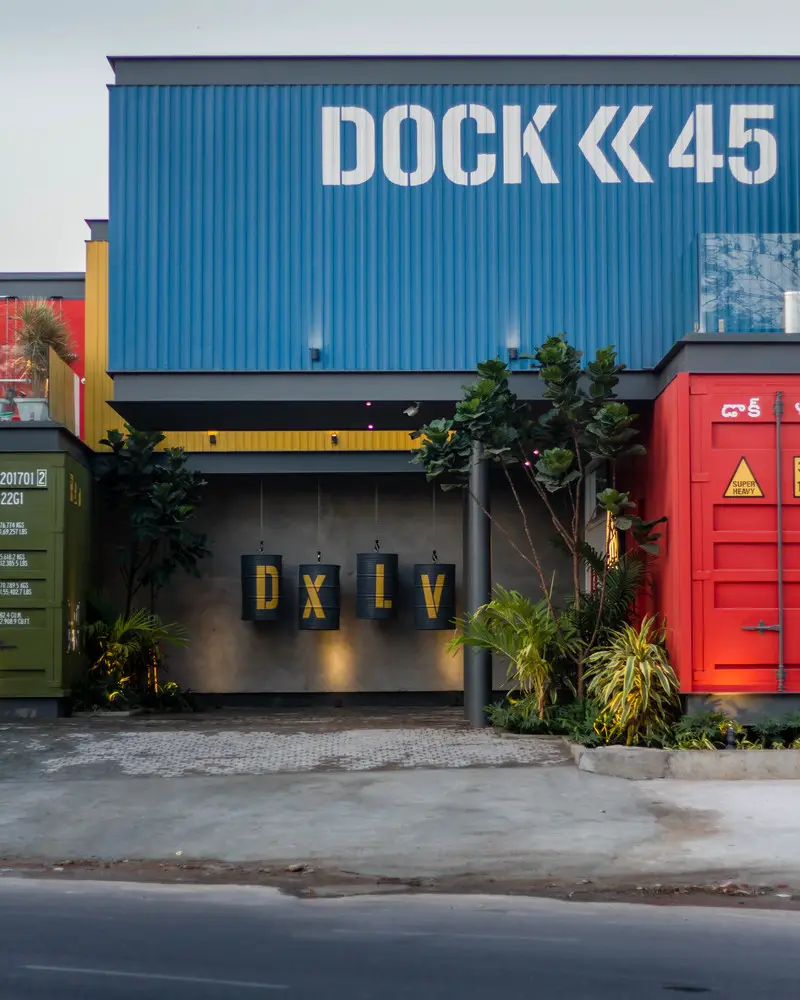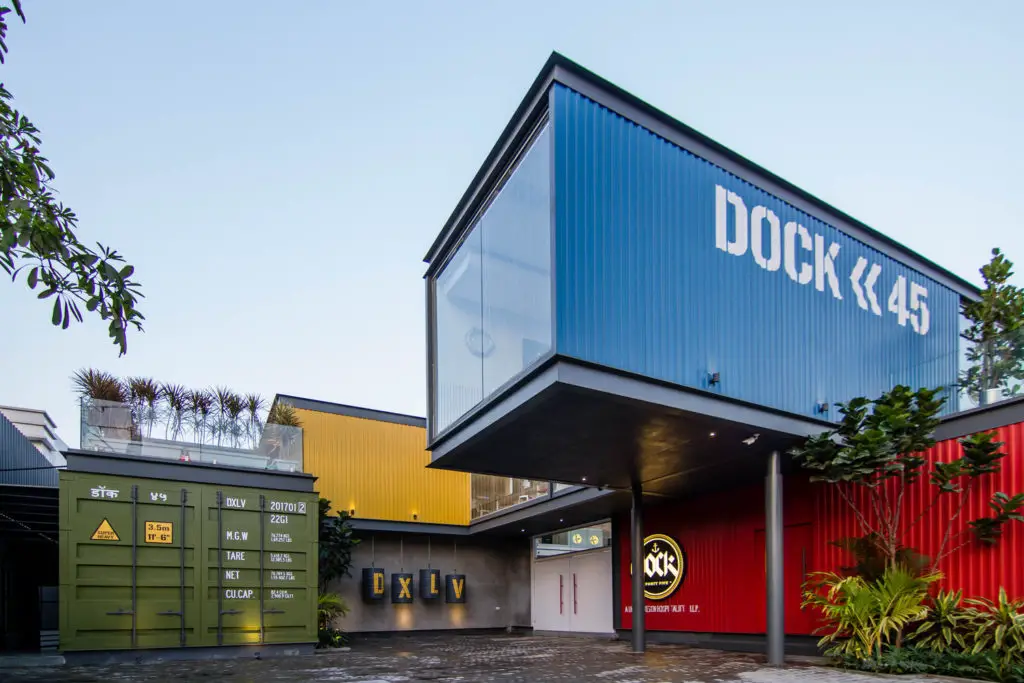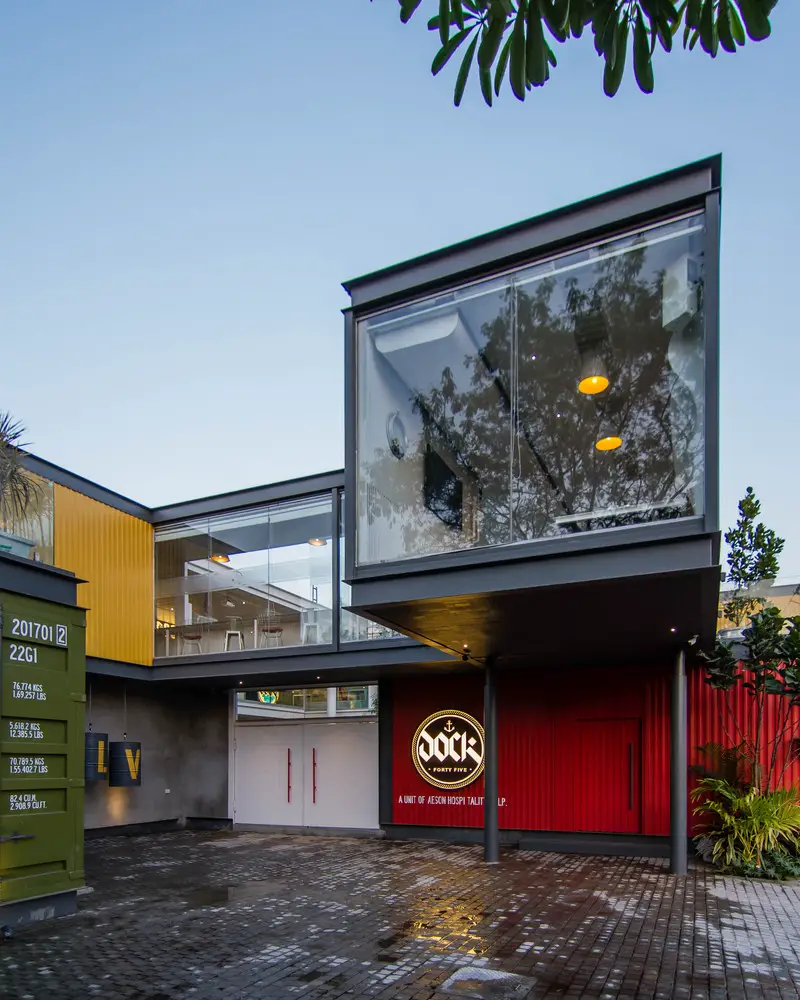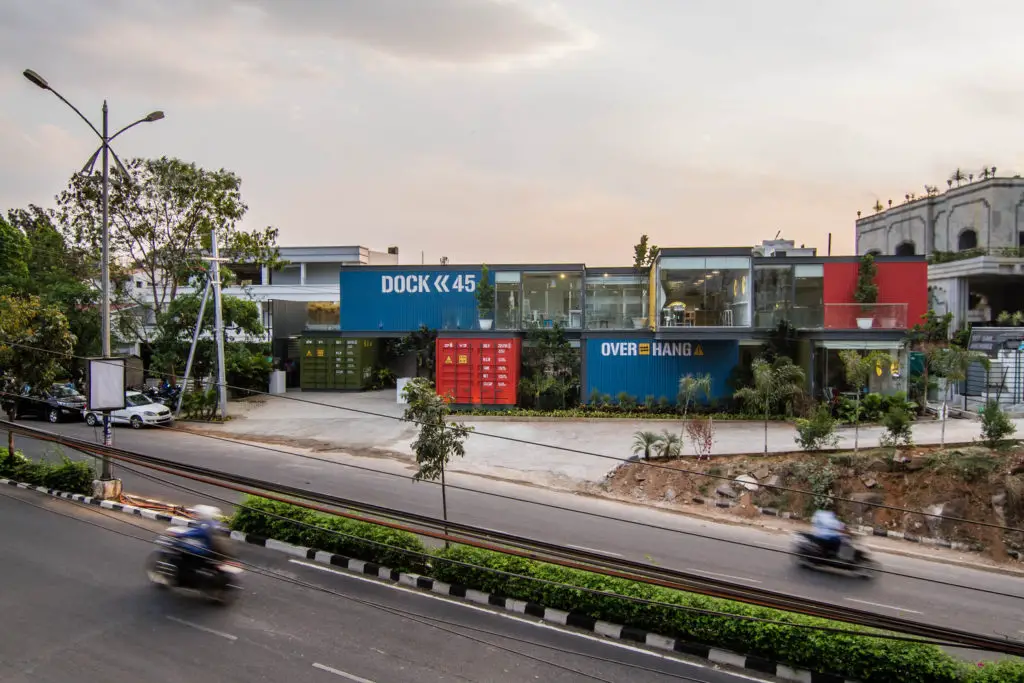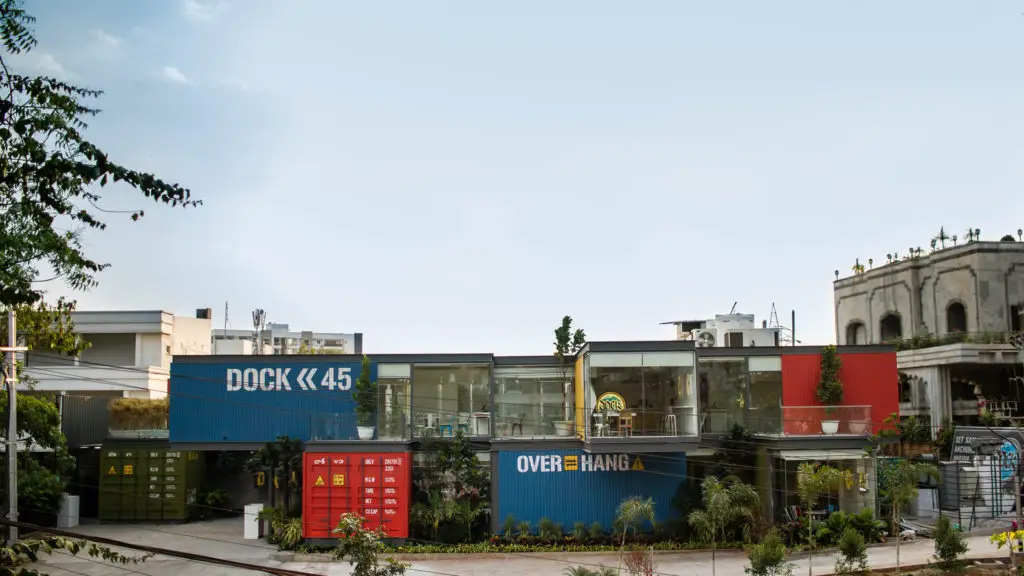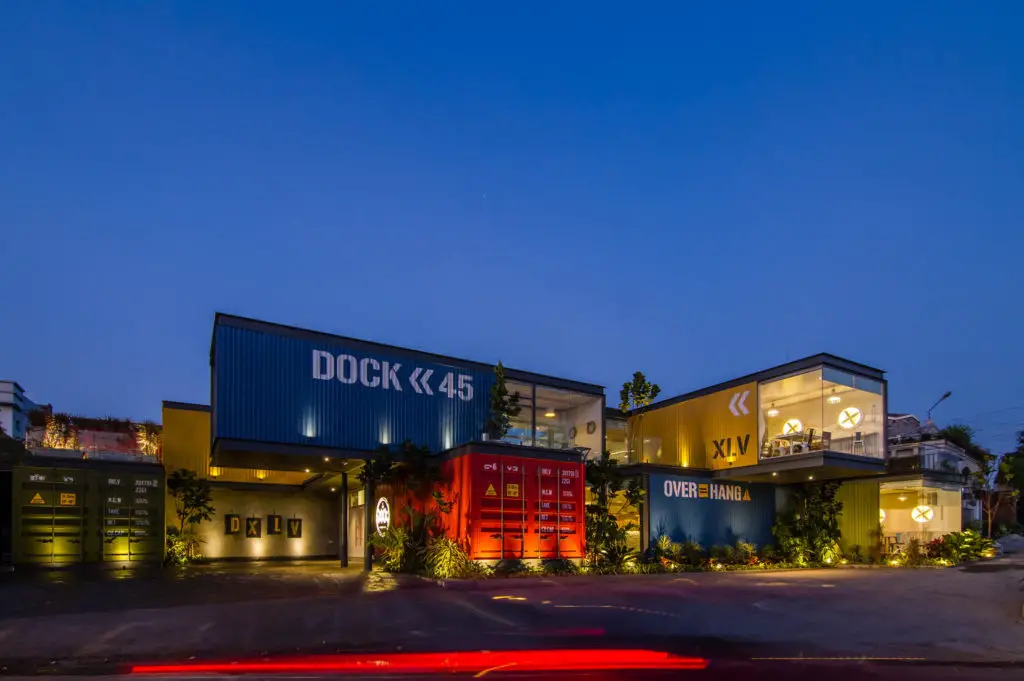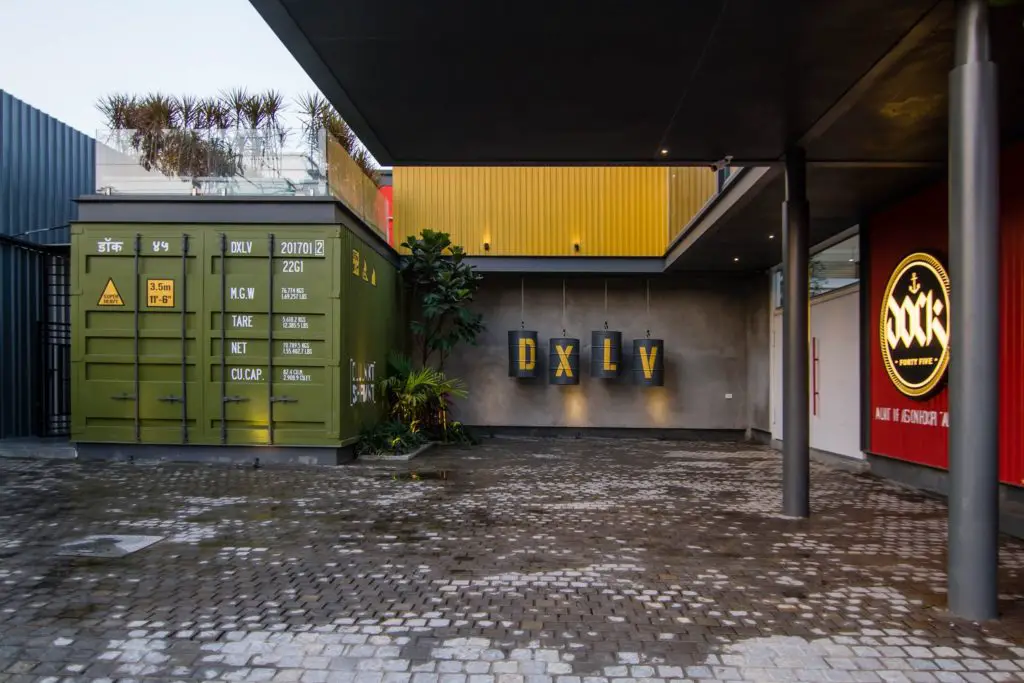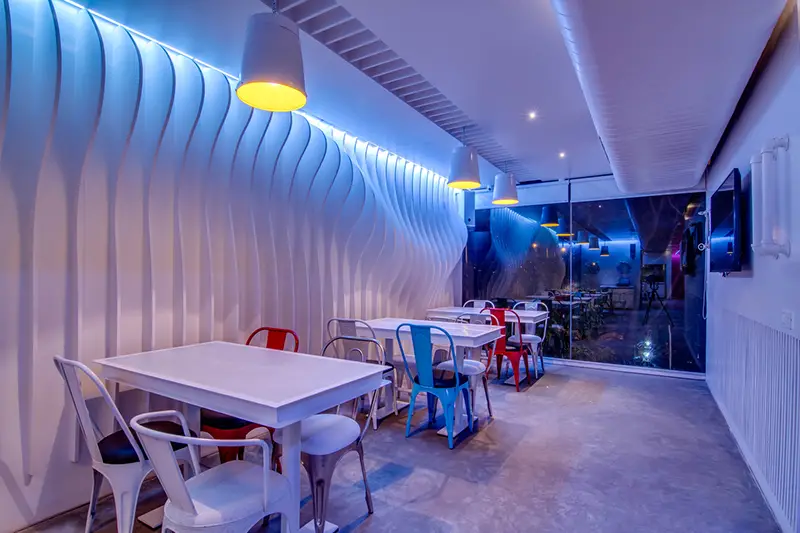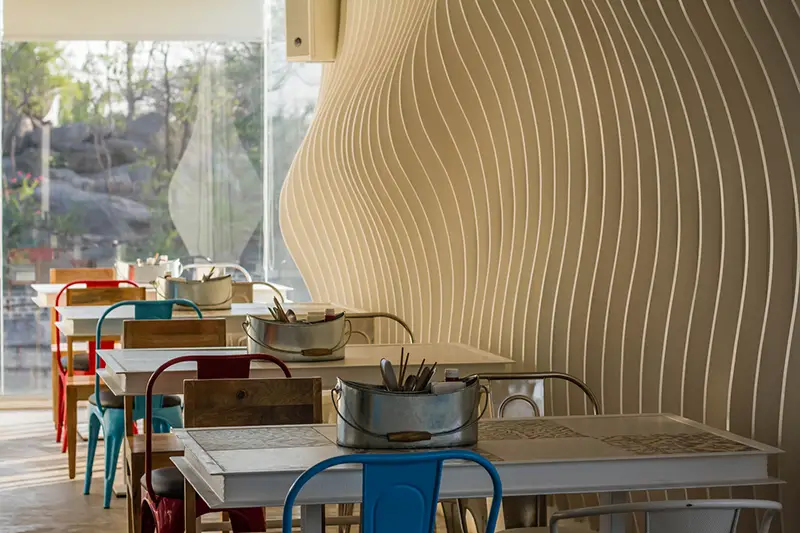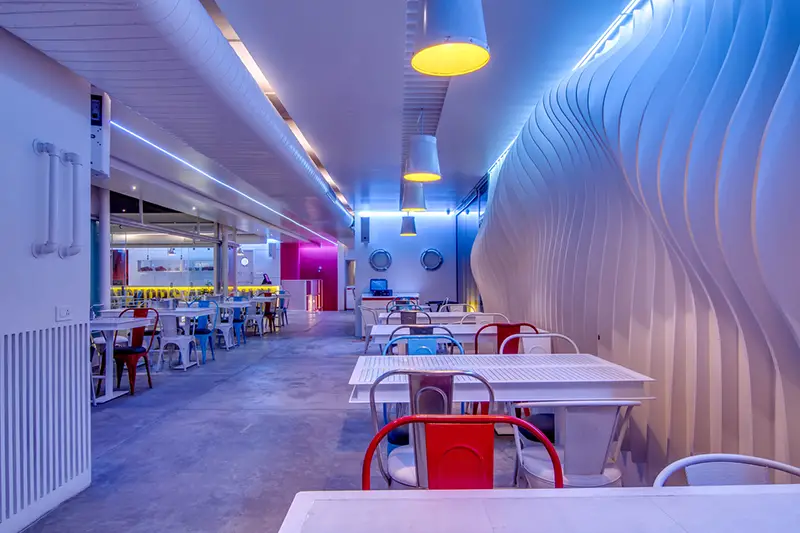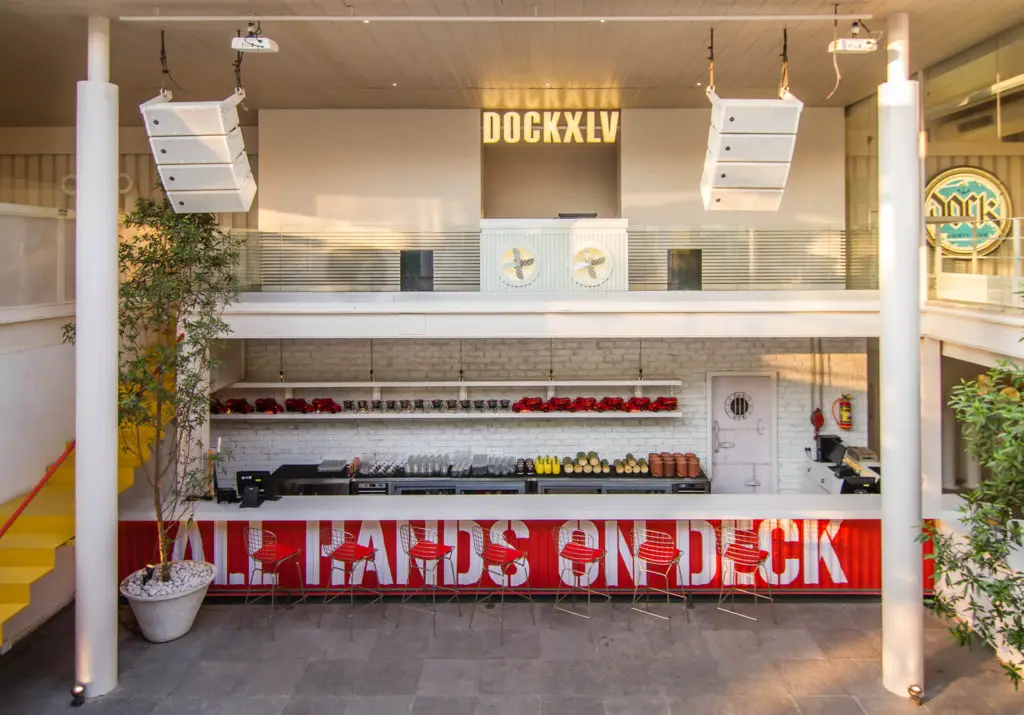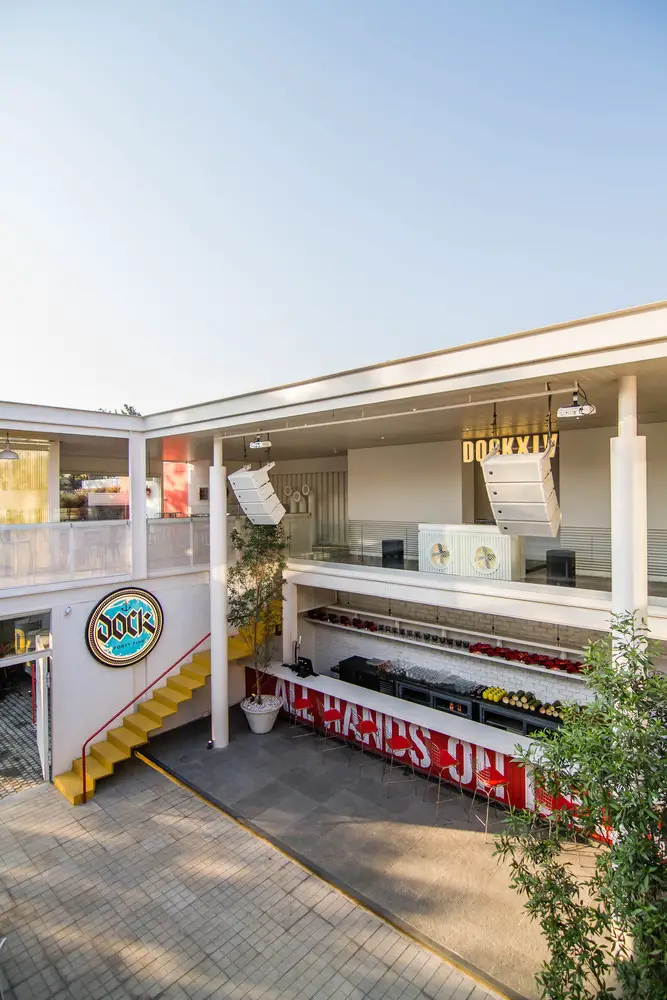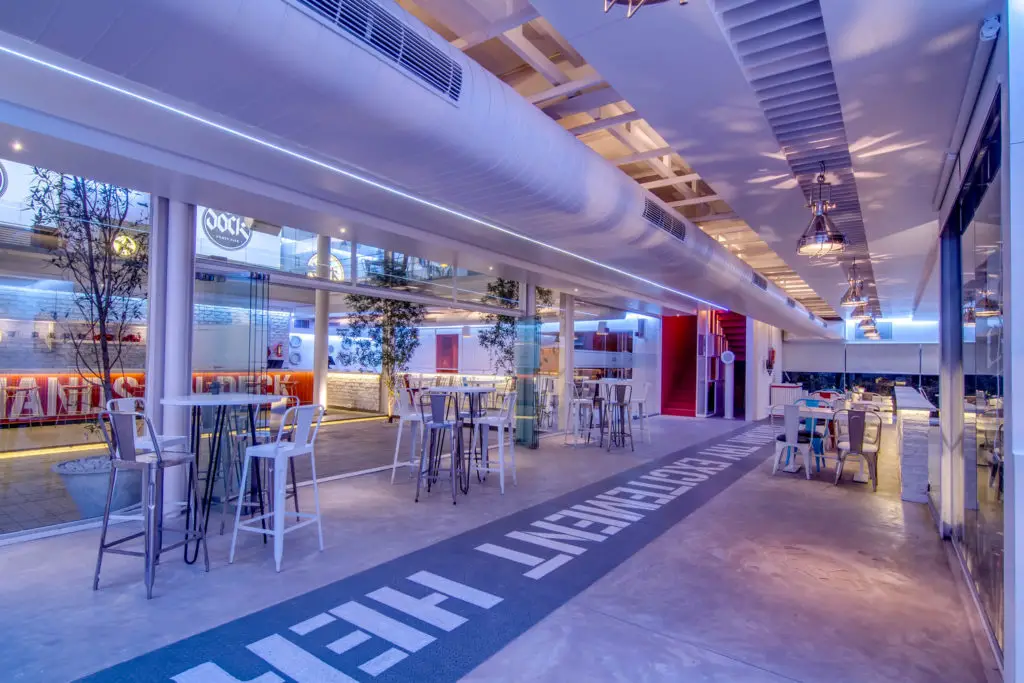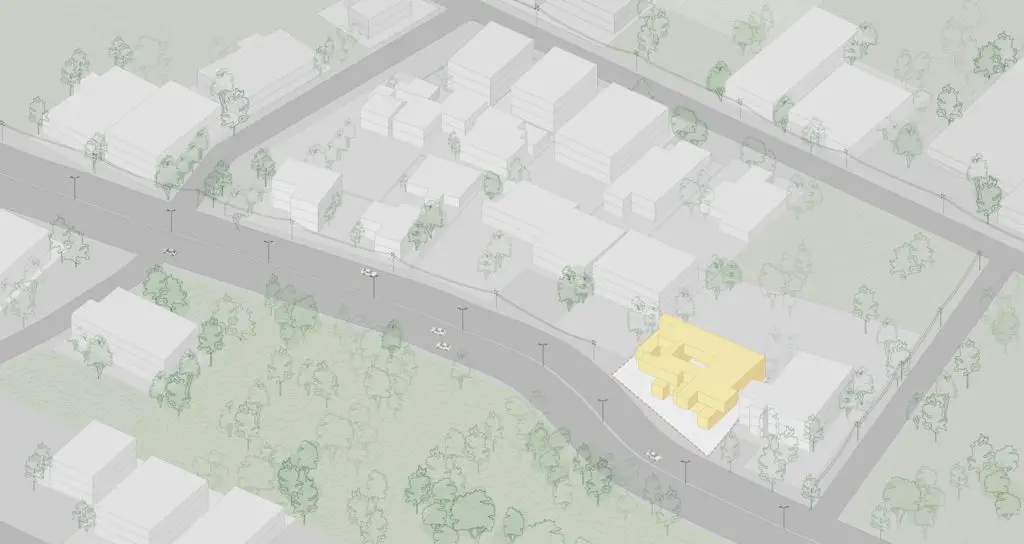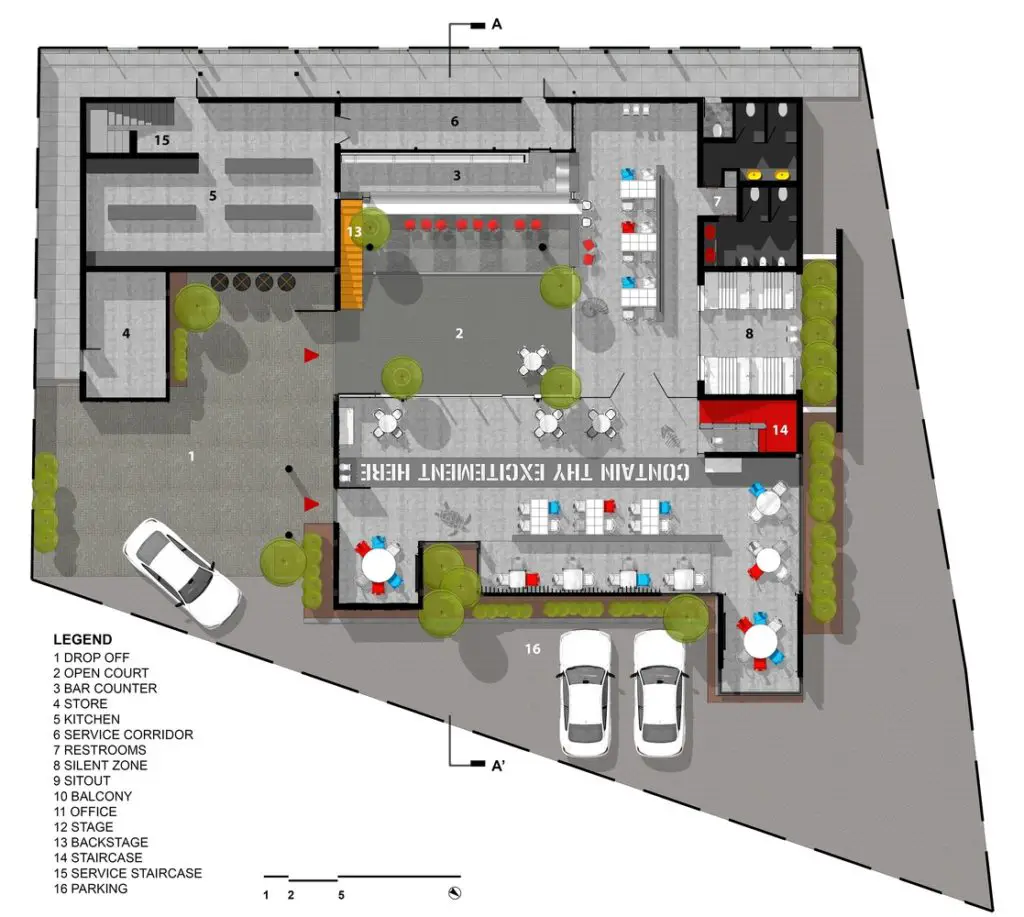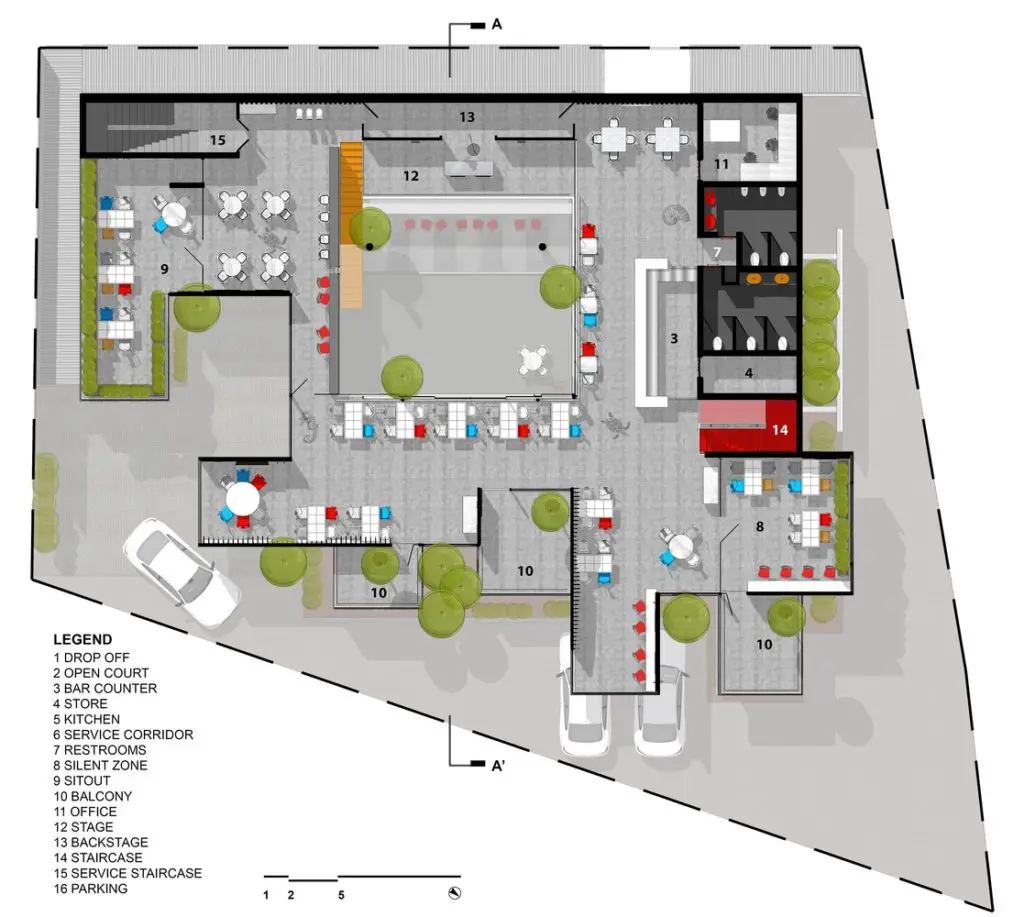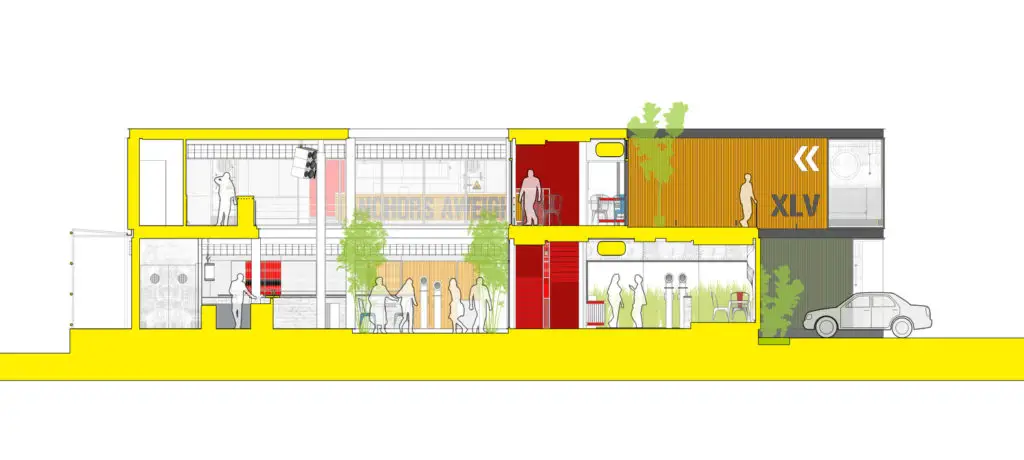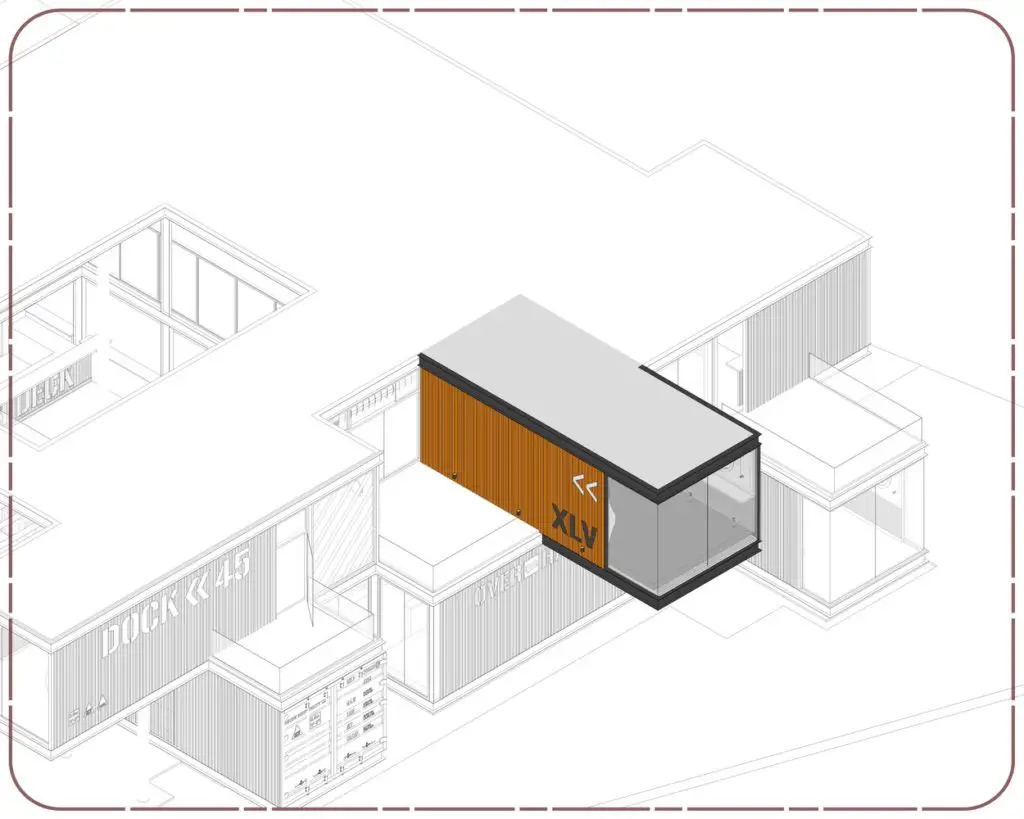 Source : Zhonghebox