Located in Jupiter, Florida, the Eco Retreat is a heavenly place to unwind and forget your worries. Set right in the midst of the Loxahatchee River, the spot offers plenty of outdoors activities, including canoeing, kayaking, hiking, and biking. If you love being outside and nature thrills you, this is definitely where you want to be! Lush scenery and gorgeous views make even sitting on the patio or deck a treat.
With a roomy and spacious floor plan, this shipping container home offers four separate sleeping areas along with two stories, two bathrooms, and an open kitchen and dining space. Done in neutral, creamy colors, the house will have you sighing with tranquility and peace. Feeling pampered while in the midst of the wild isn't a common feeling, so this place is definitely special! As you enter the home you'll notice the ceiling to floor windows which bathe the house in natural sunlight, along with the open floor plan that creates plenty of room to move around.
The home includes buttery leather couches in the living area, as well as a four-person dining table, a bar, and a fully equipped kitchen.
The open concept kitchen offers a sink, stove, plenty of custom-built cabinet and drawer space, and a refrigerator.
The exterior deck features upcycled wooden chairs made from pallets, a barbecue grill, and a spectacular view!
Downstairs, you'll find the master bedroom along with an adjacent bunk bed to create even more sleeping space.
The master bedroom offers a king-size bed and a wooden privacy door to separate the two sleeping spaces.
The adjacent bedroom features a bunk bed with a futon on the bottom.​
The master bathroom includes a basin sink, enclosed stand-up shower, and a toilet. Airy, cheerful, and open, the room is a pleasure and the small window lets in just the right amount of sun.
Upstairs, you'll find a cozy second bedroom. Check out the bed, created from upcycled wood pallets! It definitely gives the bedroom a rustic, shabby chic vibe that's really charming.
Like the master bedroom, the second floor bedroom also has an adjacent smaller sleeping space that houses a bunk bed/futon combination for comfortable guest accommodation.
The upstairs area has its own half bathroom.
This is only a portion of the scenery you'll enjoy as you explore the wilderness surrounding the Eco Retreat. Can you imagine breathing in the fresh smell of the forest and lake?
Living in a Container explores projects made with shipping containers around the world and shares them for you.
Don't forget to take a look at the structures made with other amazing shipping containers on our site!
We invite you to send in your story and container homes photos too so we can re-share and inspire others towards a simple life too. Thank you!
You can share this using the link and social media re-share buttons below. Thanks!
» Follow Living in a Container on Social Media for regular shipping container house updates here «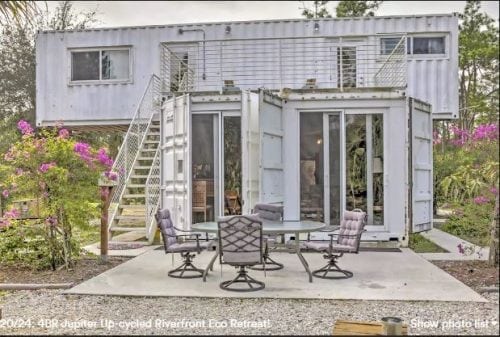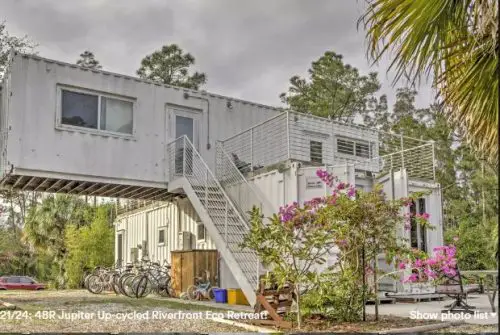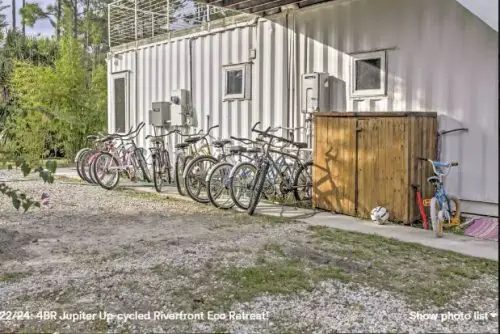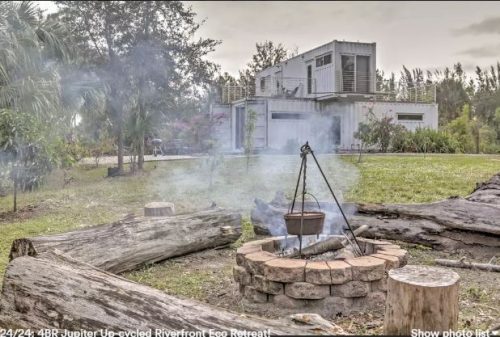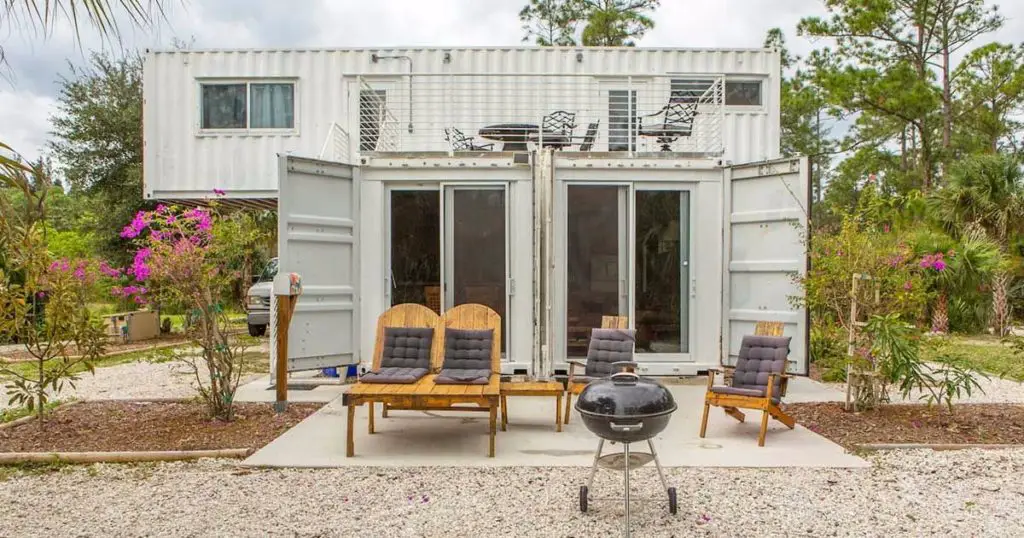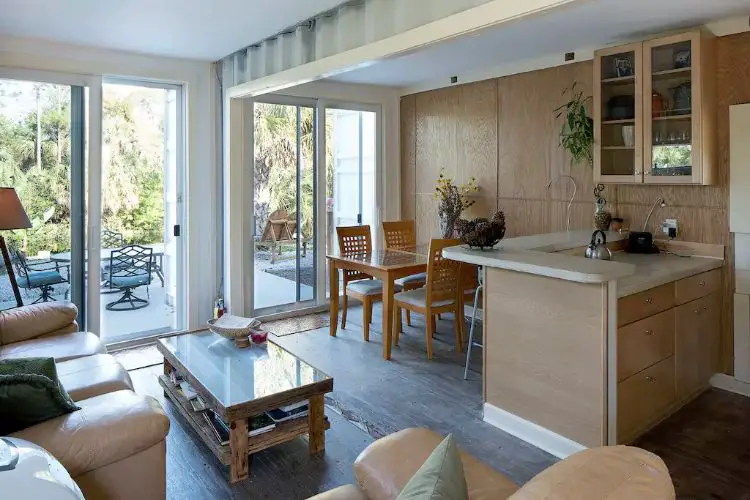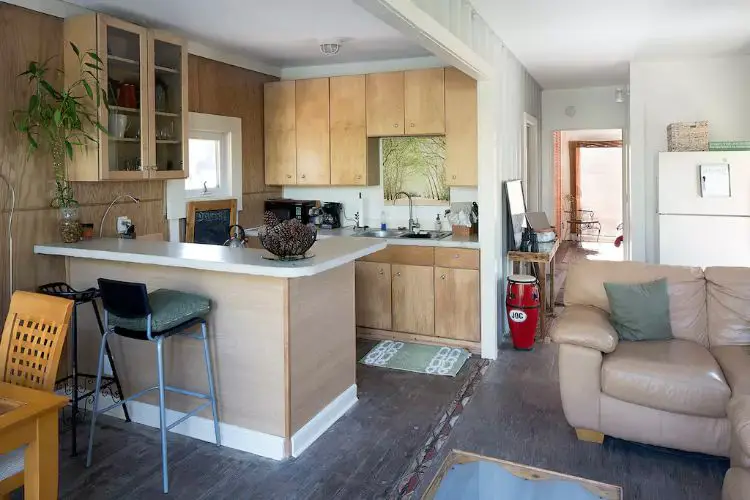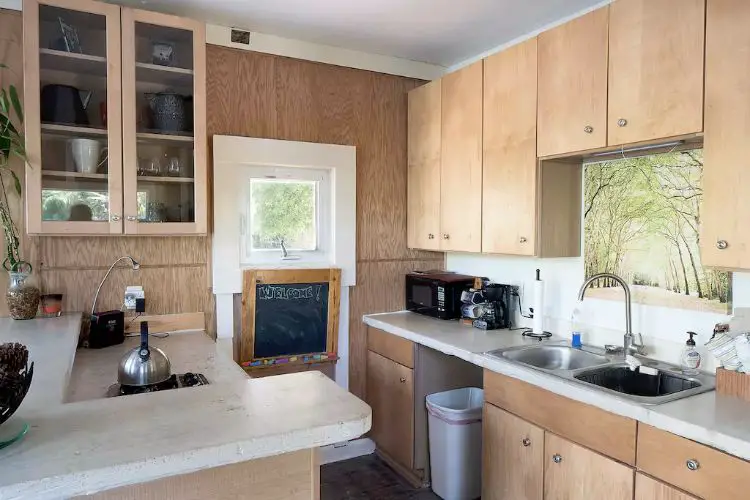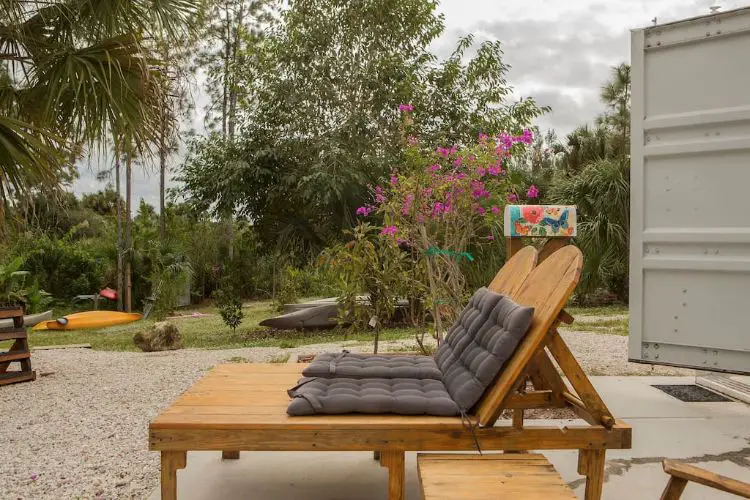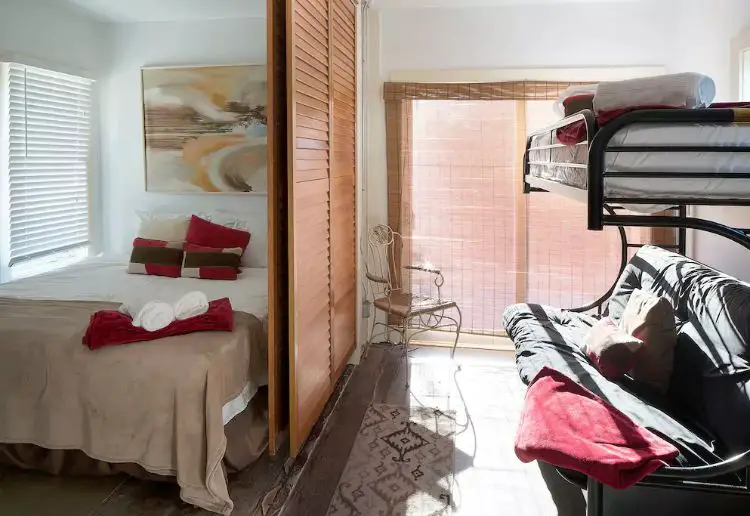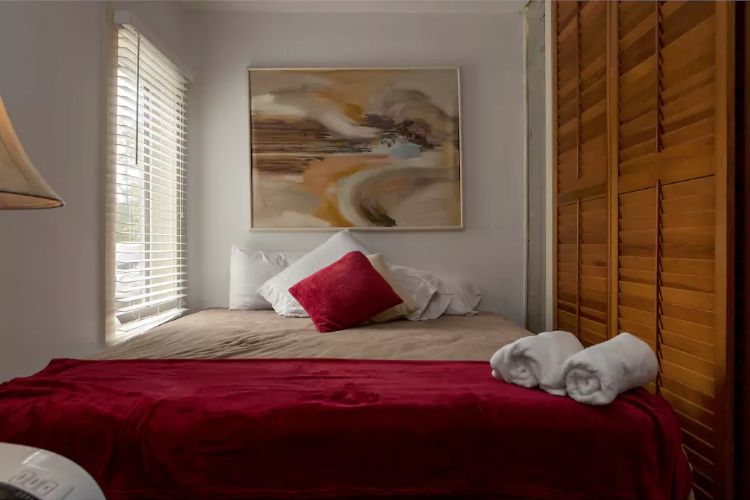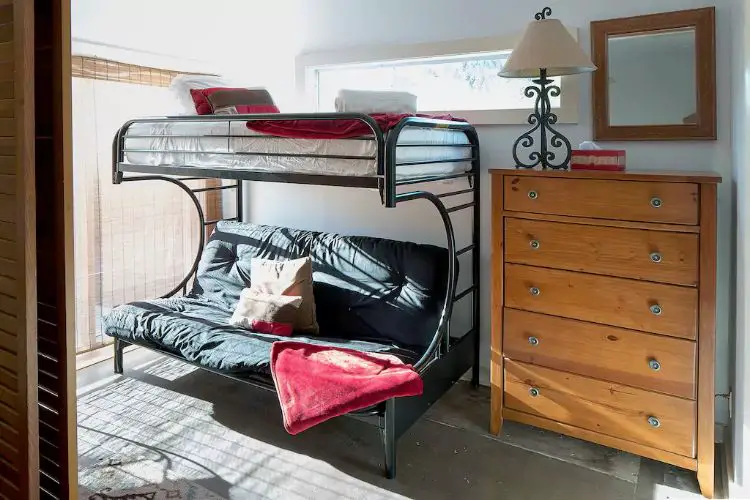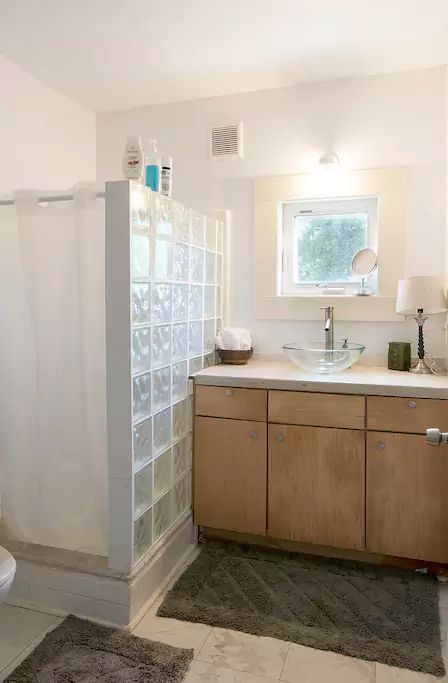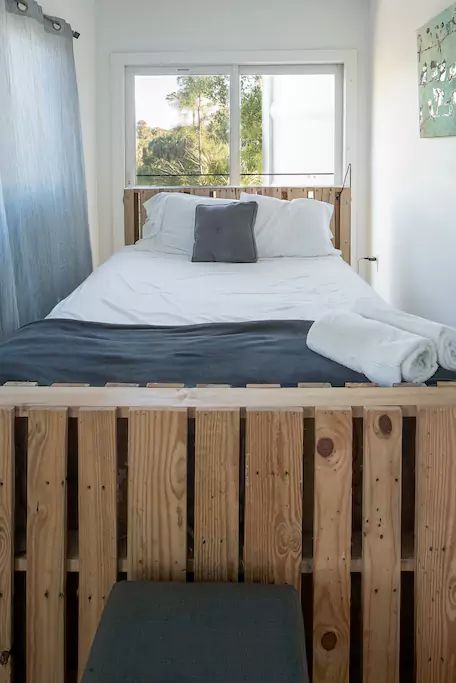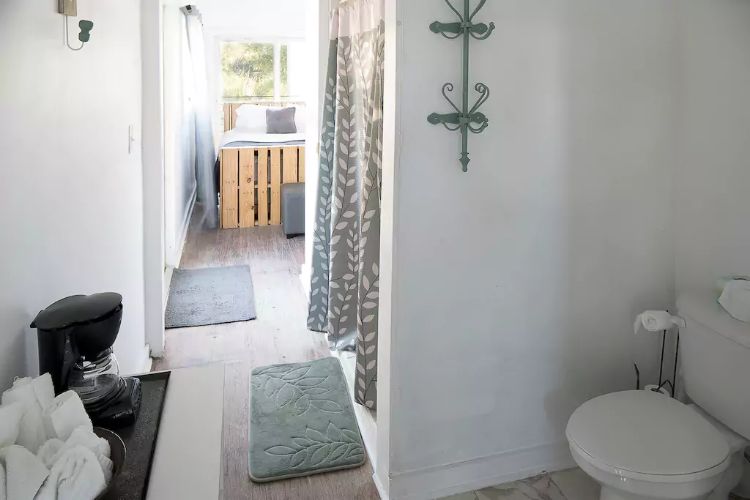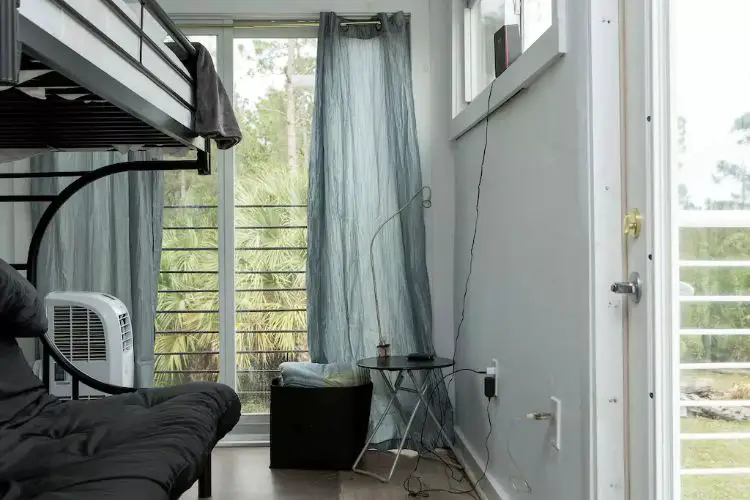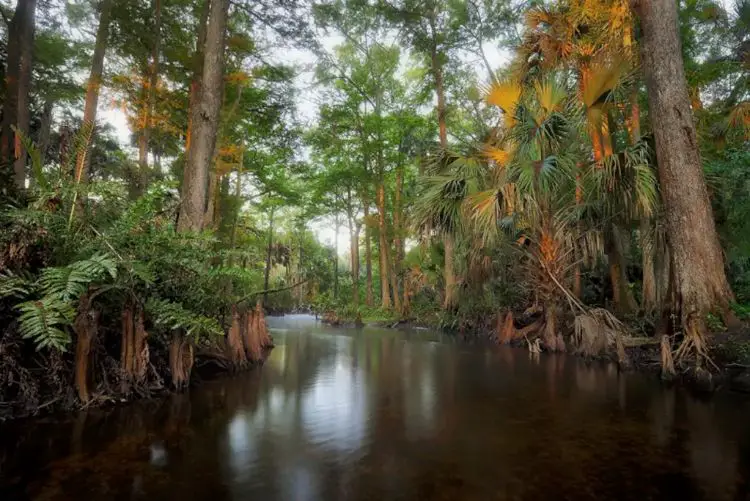 Source : SMALLERLIVING