We've come across many people who rent out tiny houses on their property just to let guests experience living tiny to see if it's a good fit for them. This next tiny house is one of those and it's located near Atlanta in Lithia Springs, Georgia. 
The 160 square foot tiny house was made out of a shipping container with the help of local craftsmen who are homeless through an awesome project by the Lamon Luther Foundation. We love that it's as humanitarian as it is good looking! The home sits on a large piece of private property behind the owner's main house.
Guests have access to an arcade and saltwater pool and the tiny house has a huge deck off of it. This house is very tiny with only 160 square feet and no loft, so you're limited to what you get on the inside but they did manage to work in a mini-fridge and a kitchen cabinet with a coffee maker.
It also includes:
A small desk is available to slide up to a chair for work or dining
The home's bathroom is behind a sliding barn door and it has a slim shower stall and a flushable toilet
queen-sized bed
a Roku TV
If you want to give tiny living a try and you're around the Atlanta area go check this out!
Living in a Container explores projects made with shipping containers around the world and shares them for you.
Don't forget to take a look at the structures made with other amazing shipping containers on our site!
We invite you to send in your story and container homes photos too so we can re-share and inspire others towards a simple life too. Thank you!
You can share this using the link and social media re-share buttons below. Thanks!
» Follow Living in a Container on Social Media for regular shipping container house updates here «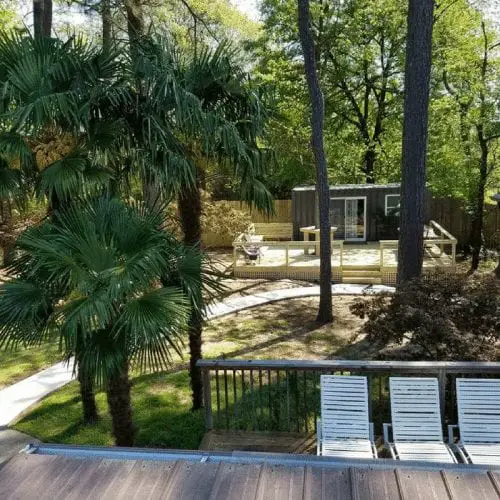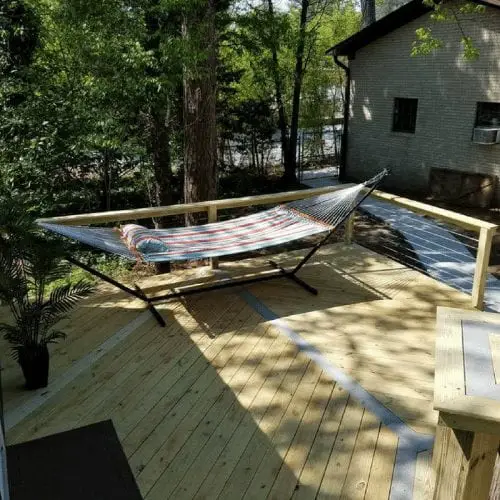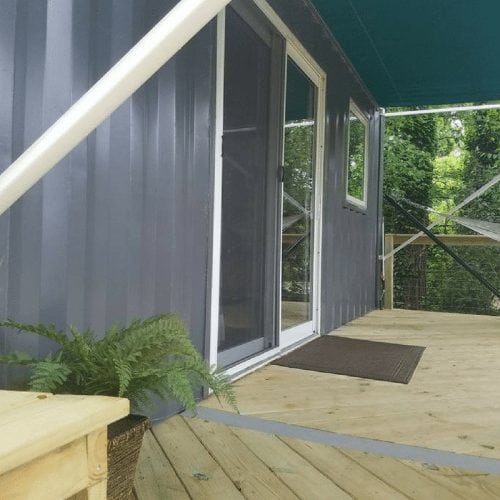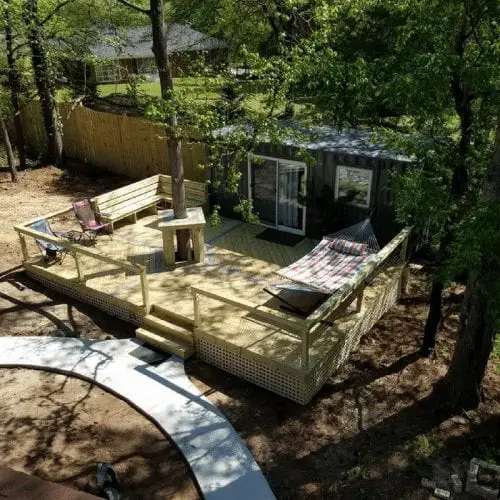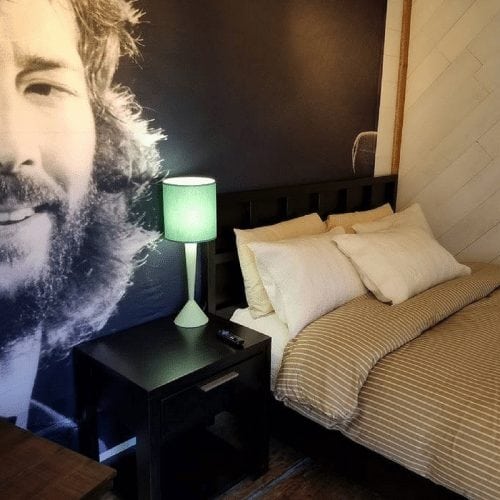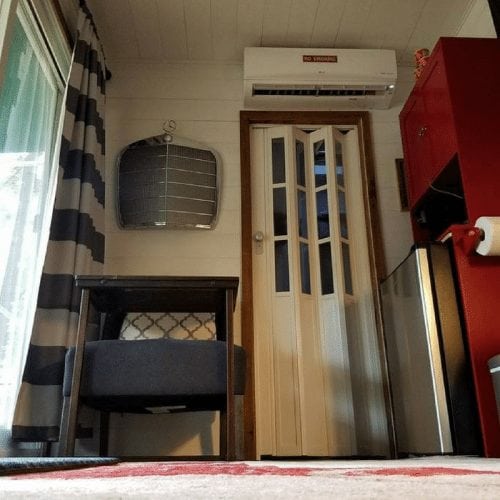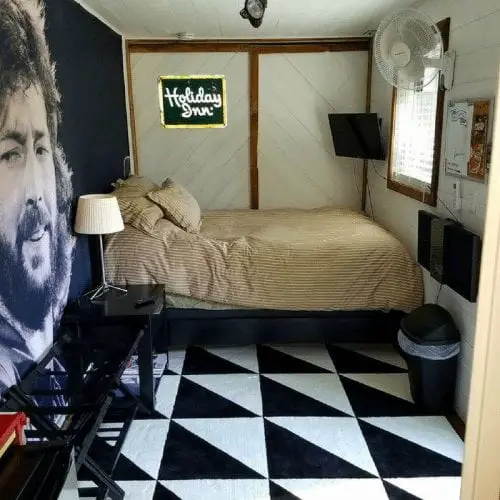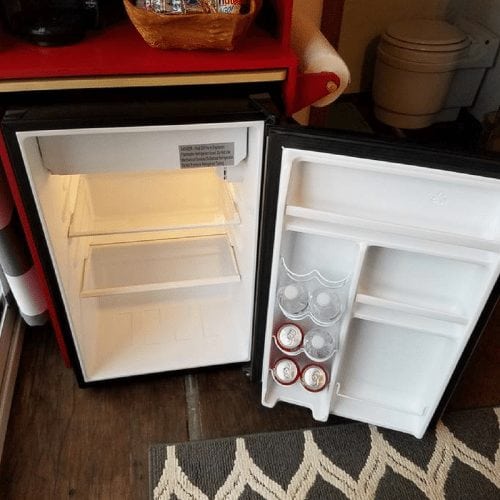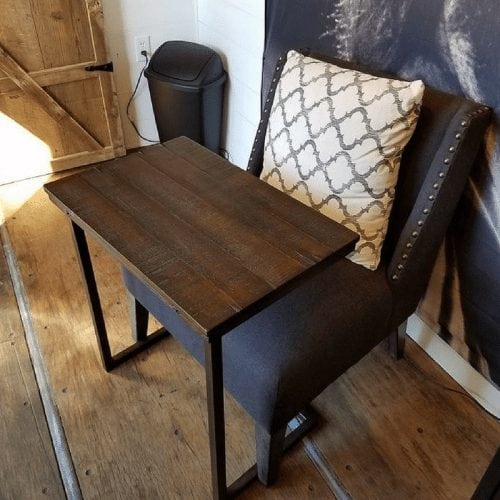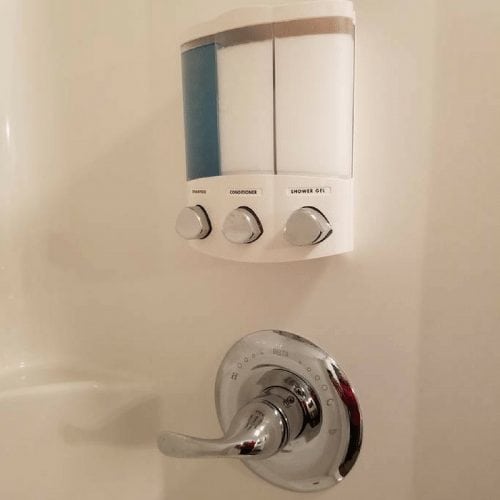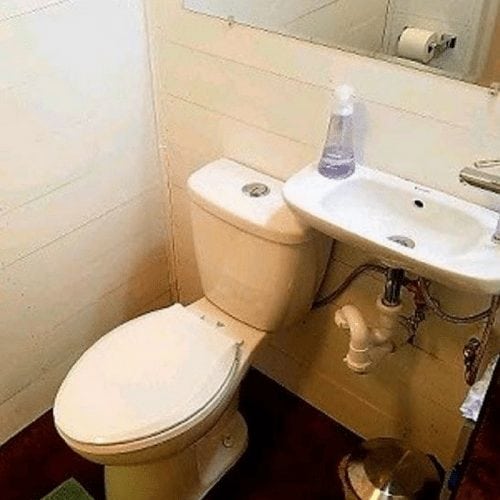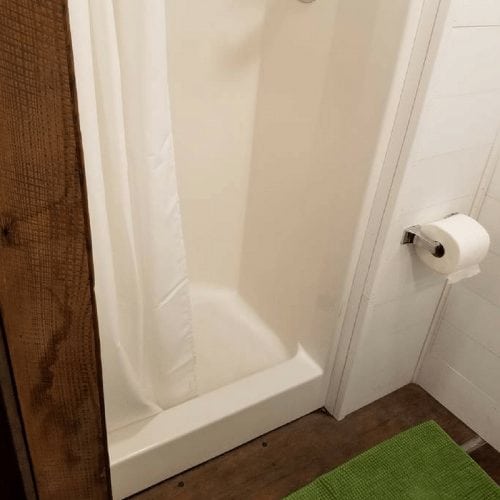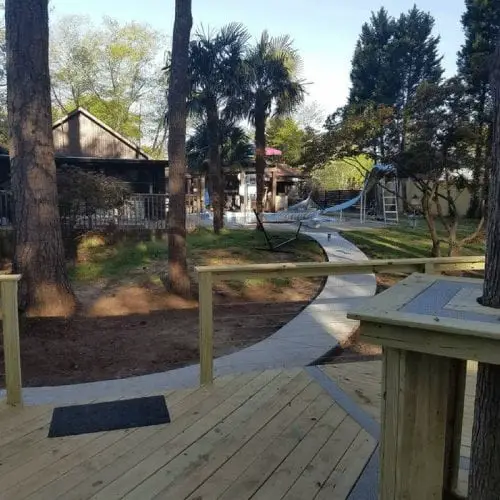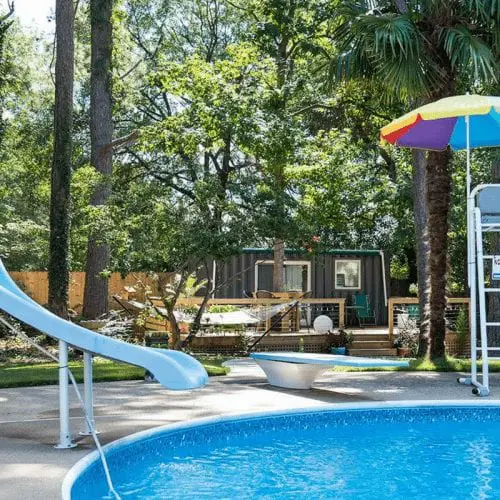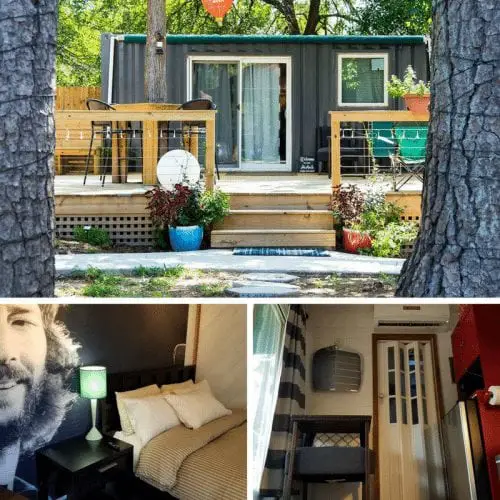 SOURCE : THE CASA CLUB