Have you ever heard of building houses from shipping containers?
If you haven't heard, this shipping container home in the center of Googong may surprise you. Recycled shipping containers, which you may know are only employed in the shipping business, have been transformed into intriguing and modern homes for habitation.
Imagine if a massive steel box turned into your safe place! In your shipping container home, you can begin the day. Thus, you approach each day as the start of a brand-new life.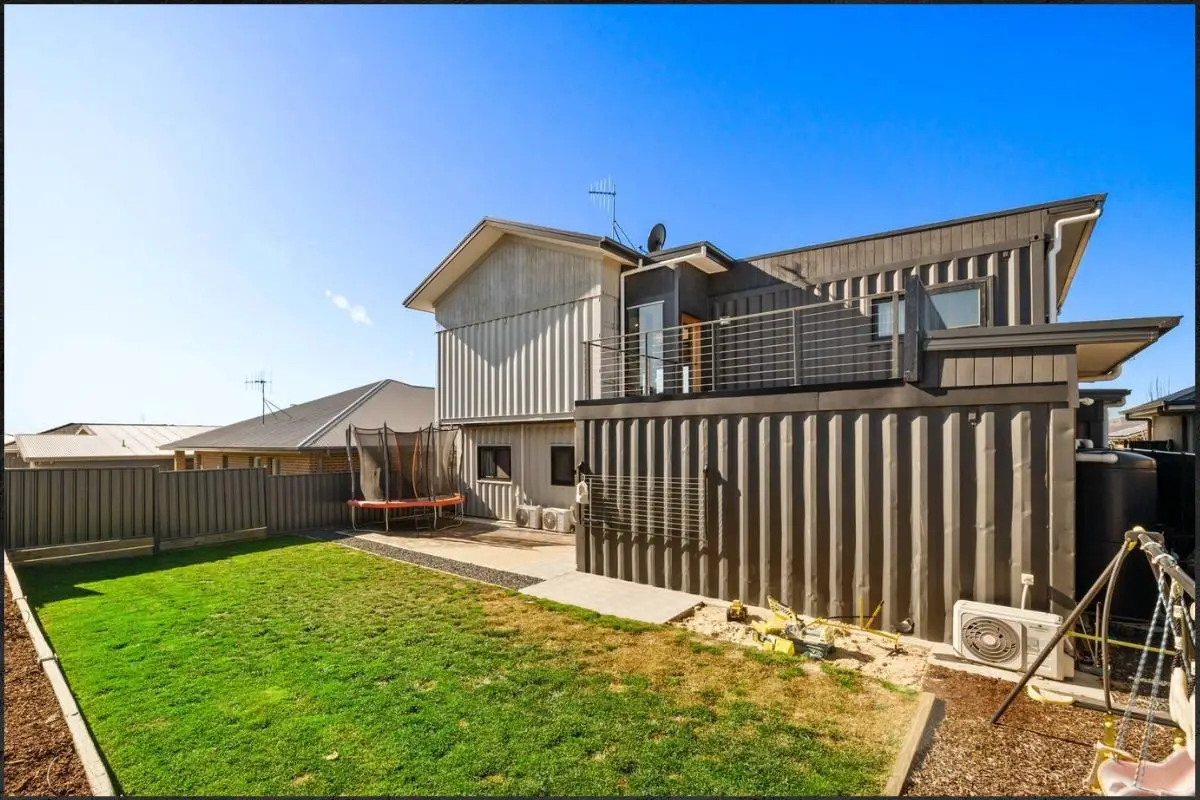 Construction of a Shipping Container Home in Googong, New South Wales
This house is not just a house; it is an artistic creation made entirely of shipping containers. So much so that the word "unique" may not be enough to describe this house. In short, this house, designed with fine craftsmanship, is an architectural marvel. The primary materials used in the construction of this house in Googong are:
– Woods
– Concrete
– Plywood
– Steel
– Rose Gold
– Leather
While the container home was being built, the priority issue was sustainability. A revolutionary in the real estate and construction industry, the container home represents the blending of boring and busy urban life with an inviting yet modern country house.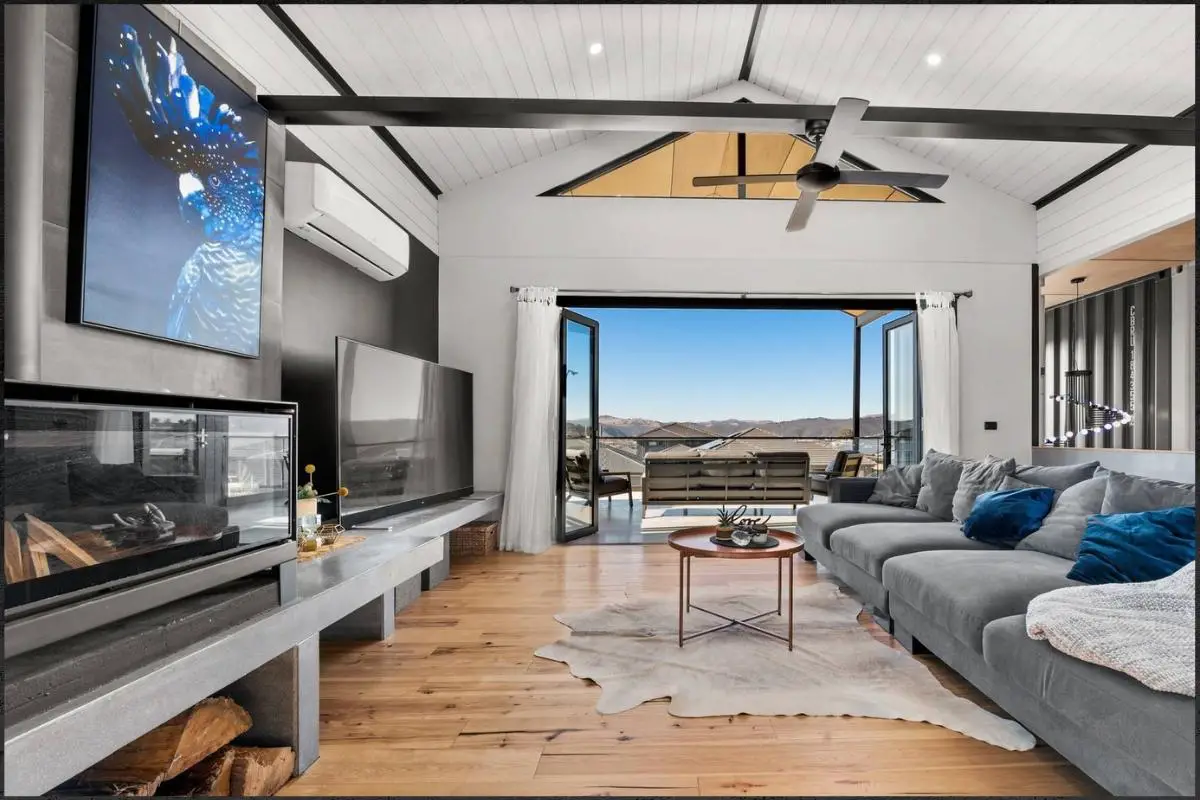 Interior Design of a Shipping Container Home
With original container handles, minimal yet modern furnishings, and walls made entirely of raw steel, this home, has excellent details.
Rose gold, wood, and steel have achieved such a beautiful harmony that it is impossible to look inside the house without being fascinated.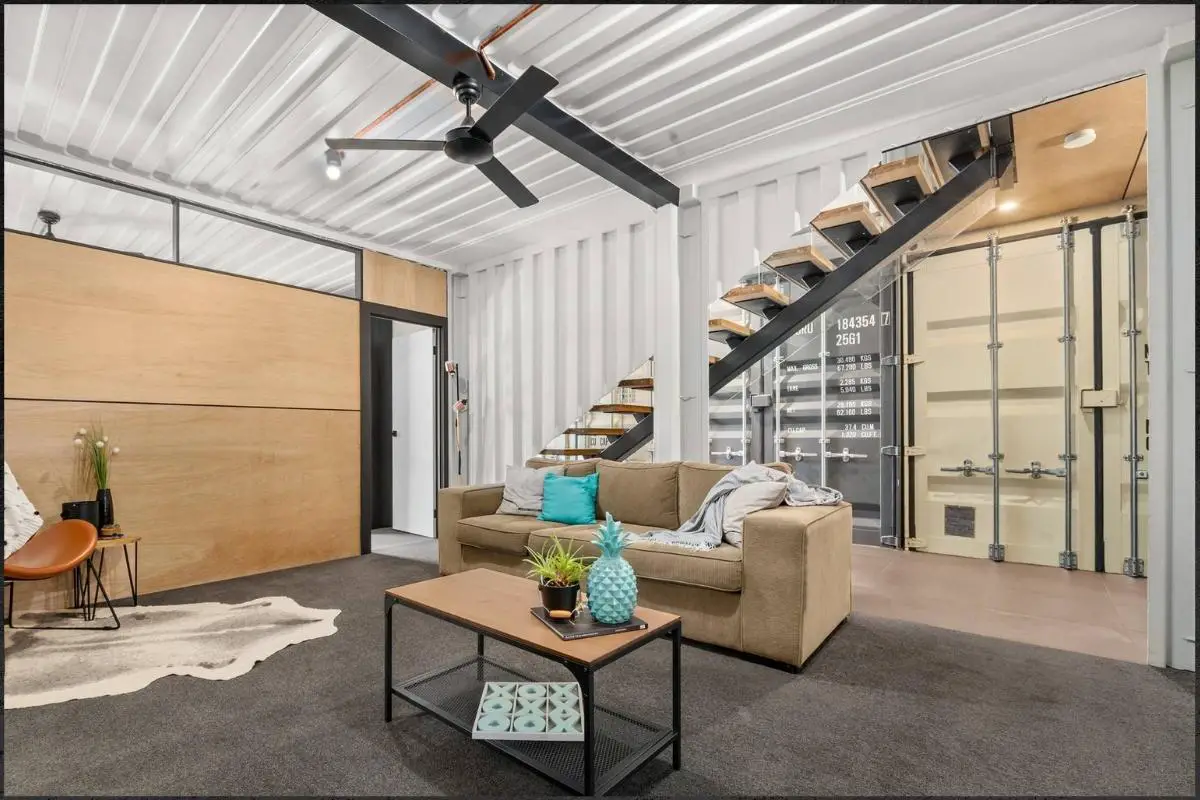 Moreover, all the wood used in the home is obtained by recycling.
However, the mix of metal, wood, stone, and concrete textures contrasts with lush carpets and eye-catching lighting.
As a result, the ideal home appears, and you exclaim, "This is the home I've been looking for!" In short, by today's standards, this container house still has many of the stunning, contemporary features you'd expect in any new construction.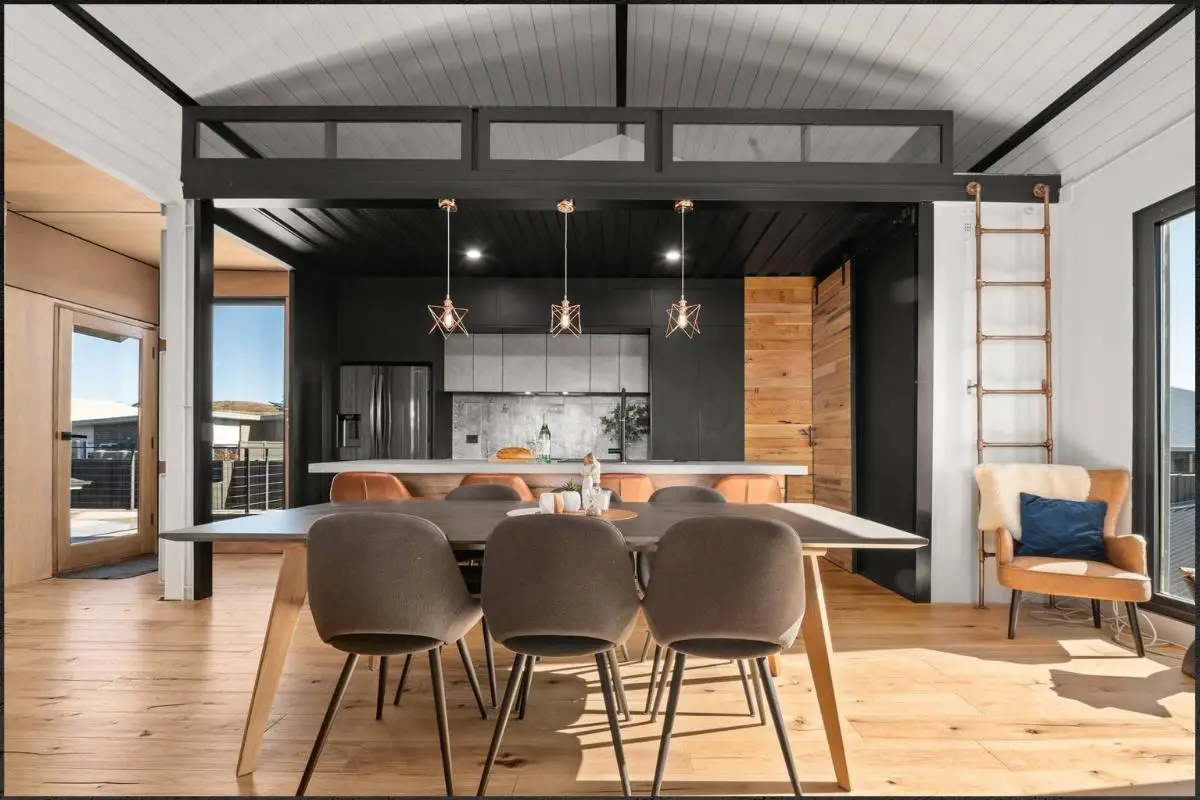 Interior Planning of the Container Home
The 3035 sqft house has five bedrooms. All five rooms have furniture that is basic, practical, and cozy. Furthermore, the house has two bathrooms, the main bathroom, an en-suite bathroom, and a toilet for guests.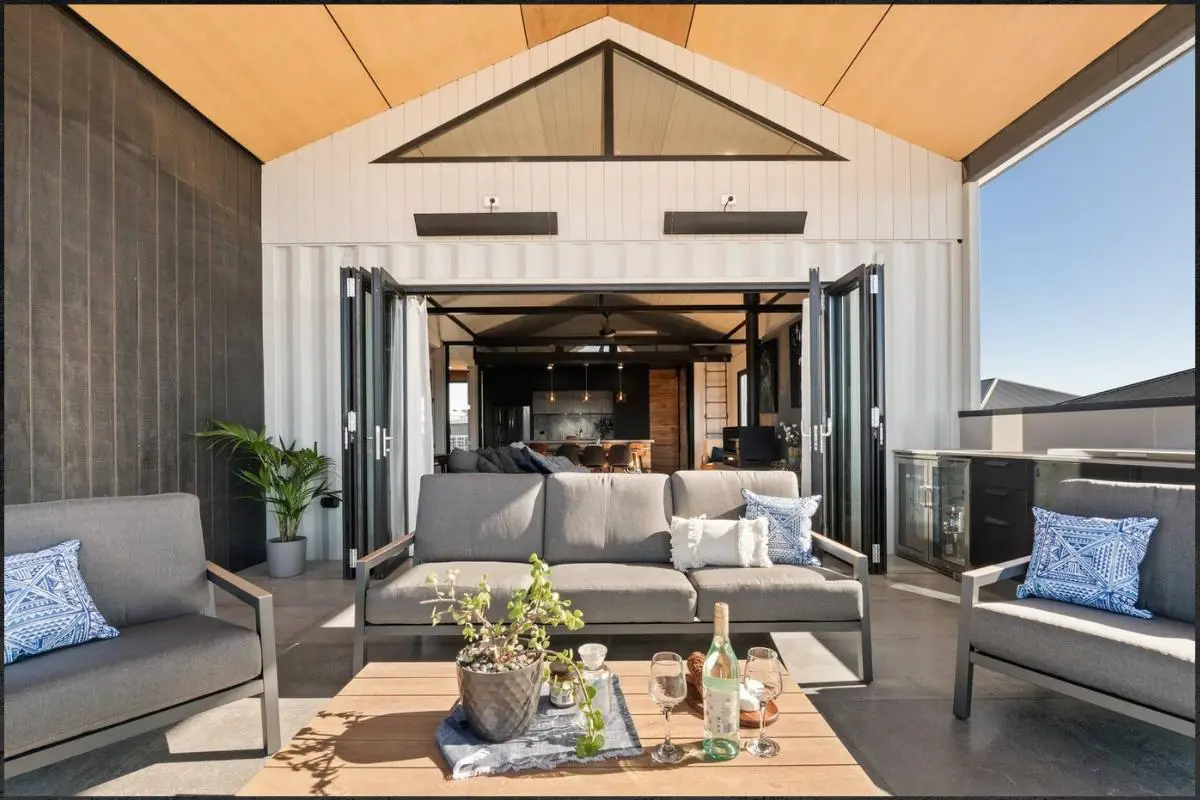 On the other hand, maybe you are aware that the kitchen is one of a home's most crucial and used areas. Every point of the kitchen has been meticulously planned. A couple of the kitchen's accessories are as follows:
– 40 mm bespoke concrete worktop an interior cellar
– 900 mm smeg free-standing gas oven with five burners
– Custom-built barn doors
– Reconstructed wood pattern walls
It is also possible to see a magnificent view of Googong from all the house's windows. Like the traditional detached houses, this house has double glass doors throughout on the ground floor and opens onto the garden.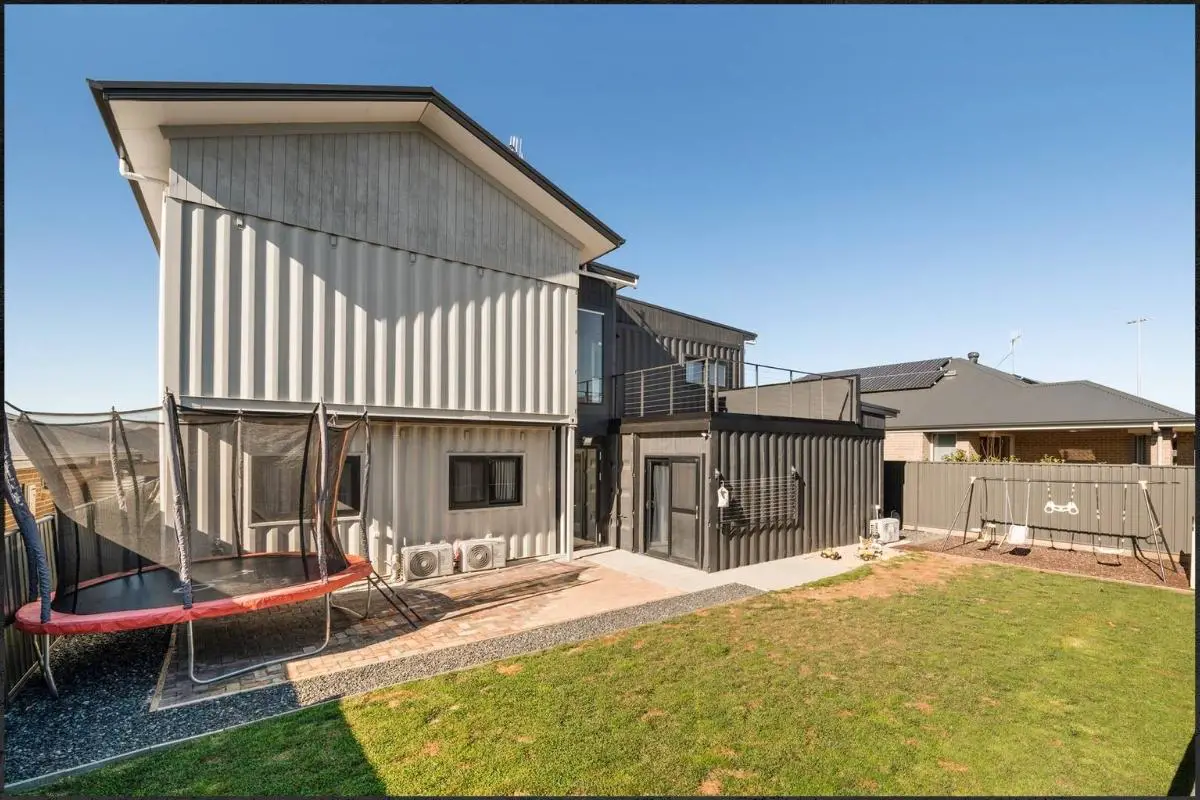 Exterior Design of a Shipping Container House in Googong,
Don't you think that many individuals dream of having a massive detached house with a garden?
Consider as well that this home is distinct from conventional homes and is constructed entirely of shipping containers. This means that the home you can have is one-of-a-kind.
Container homes are one of the options that come to mind when it comes to houses with gardens, which appeal to large families with children.
With its 552 sqft garden area, you can either organize large barbecue parties, set up a playground for your children, or design the outdoor area with wicker garden furniture. Thus, after a busy working day, your tiredness can be replaced by relaxation in your modern country container house with a natural view.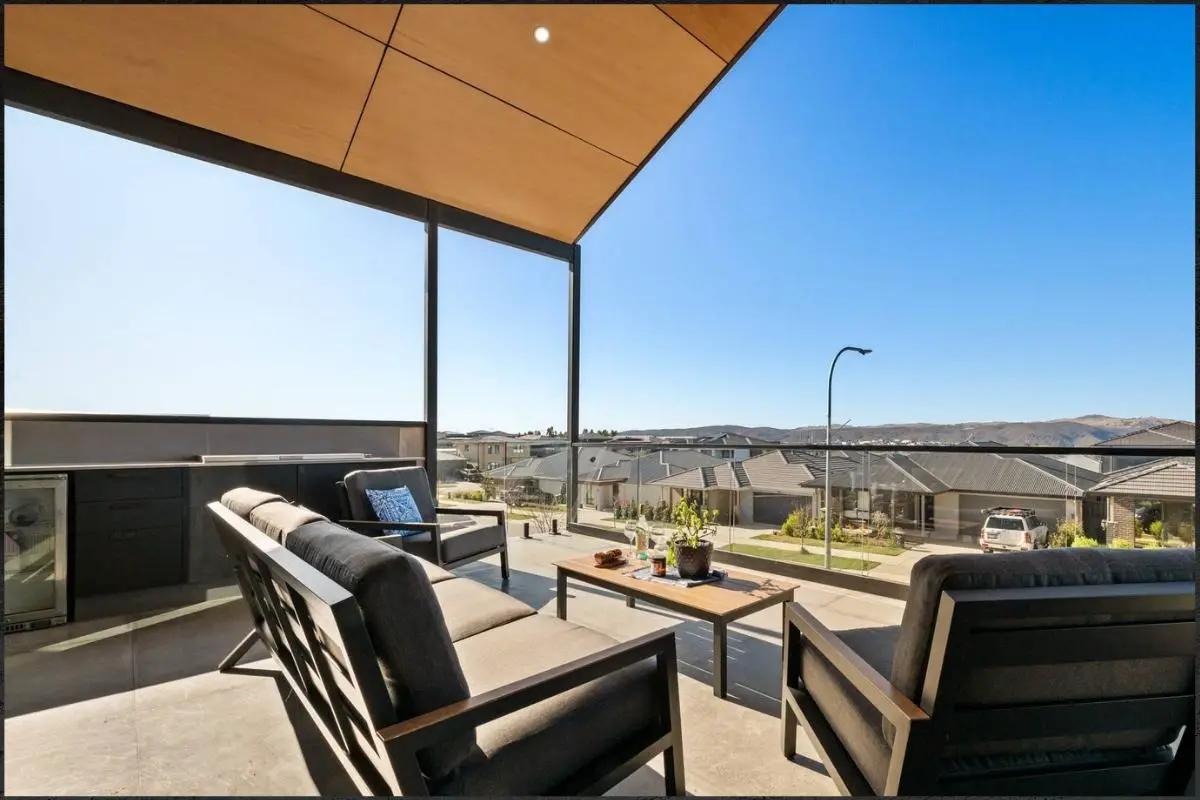 The two-story shipping container house was built three years ago. With its second floor, the house helps you both watch the garden and see the surrounding natural beauties in more detail. As a result, you can see the tops of the trees and the majestic mountains from the second floor.
At the same time, your outdoor fun doesn't end after you pass the stairs leading up to the upper floor. This is because the people who designed the house created a covered outdoor seating area on the upper floor.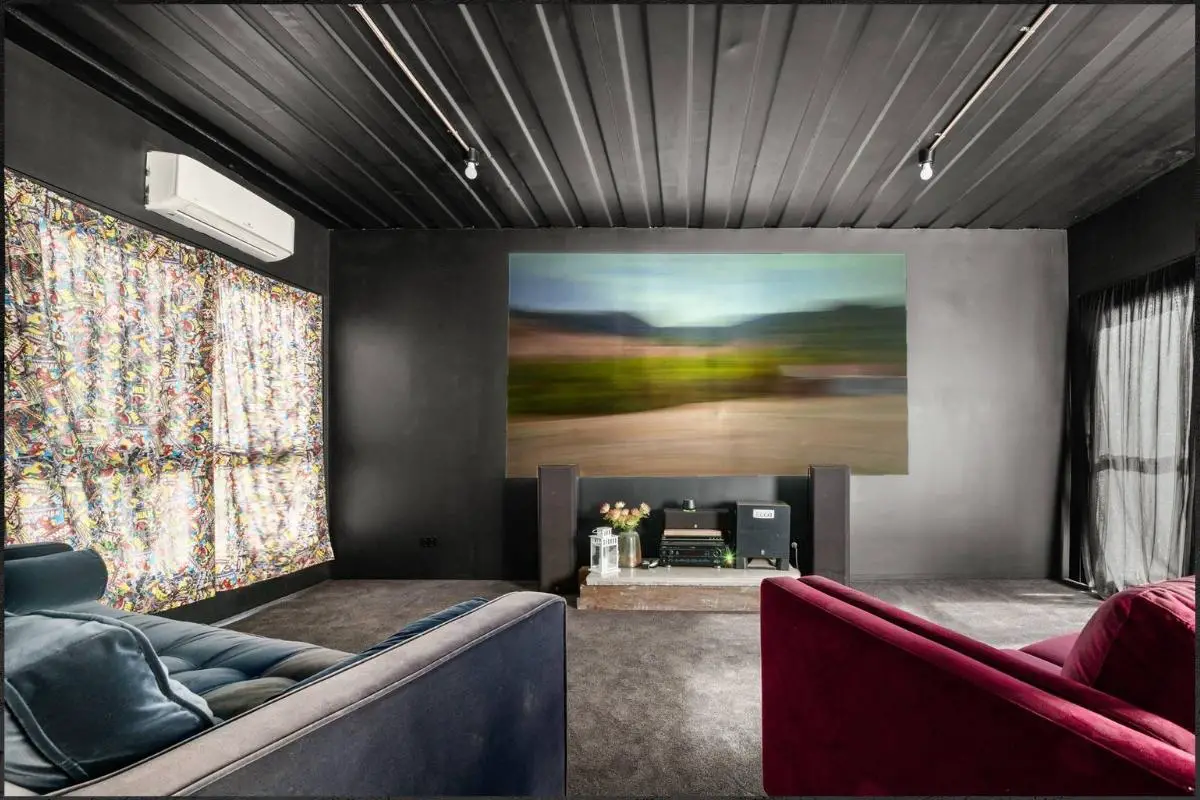 Features of a Container House in 30 Carver Street, Googong, Australia
A house built from 20ft shipping containers can offer you many benefits. Besides its proximity to the center of Googong, this house has many exciting features in itself. Some of the characteristics highlighted include:
– A dual-car garage
– Air conditioning with inverters
– A 5.04kw PV solar system with 16 solar panels and a 5kw inverter is installed
– Wood fireplace
– A projector shelf was constructed into the wall of the theater
– A loft for kids
As a result, this one-of-a-kind house can make your dreams come true and guarantee you peaceful home life.
If you're thinking about living in a container, be sure to check out our huge selection of designs for inspiration. You're sure to find something that suits your needs and taste.
Therefore, if you want to learn more about permanent shipping container homes, be sure to check out Living in a Container Today! What are your favorite shipping container homes?