Living in a house constructed from used shipping containers is quite trendy. People sometimes choose to build container homes to save money or help save the planet by reusing materials.
Keep reading this article if you ever wondered: how much are container homes?
How Much Does It Cost To Build a Container Home?
One of the best things about building with containers is that you have many choices. You decide how many containers to place side by side, which way round you orient them, and how many you stack on top of one another.
However, learning how to build a container home isn't for everybody. If you need convenience more than customization, and you don't know how to design a container home, then you can find some companies that sell shipping container homes ready-made. Once you choose the design you like, you can get your new shipping container home-delivered, set up, and ready to move into in as little as 10 weeks.
Alternative Living Spaces
If you don't want all the hassle of learning how to build shipping container homes with plans, you can try a company like Alternative Living Spaces. They offer their customers a full range of choices for customizing their shipping container homes. The size, style, layout, colors, and finishes can all be individually chosen for your container home or even different areas within the home. All homes from Alternative Living Spaces come with heating and/or cooling options. The most basic (20ft Container Home) costs around $52,000, but you can keep adding more space and more features for up to $113,000 for the Premier Model of the 40ft container home.
Honomobo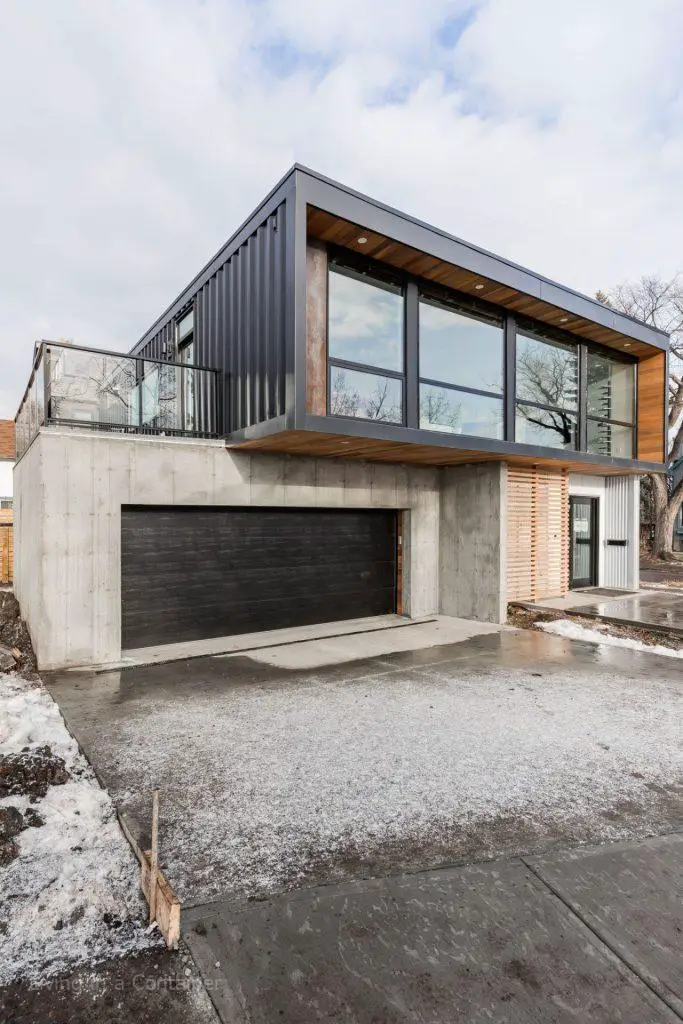 When Honomobo builds your container home, the cost depends on the location you choose, how much work needs to be done to set up the home, and the specific characteristics of your chosen site. For a small home office, 96ft2, you could pay as little as $25,767 or as much as $404,819 for a massive 1,600ft2 home with three bedrooms and 2 ½ bathrooms.
Read Also : How much does a Shipping Container Cost in 2022 ?
Kubed Living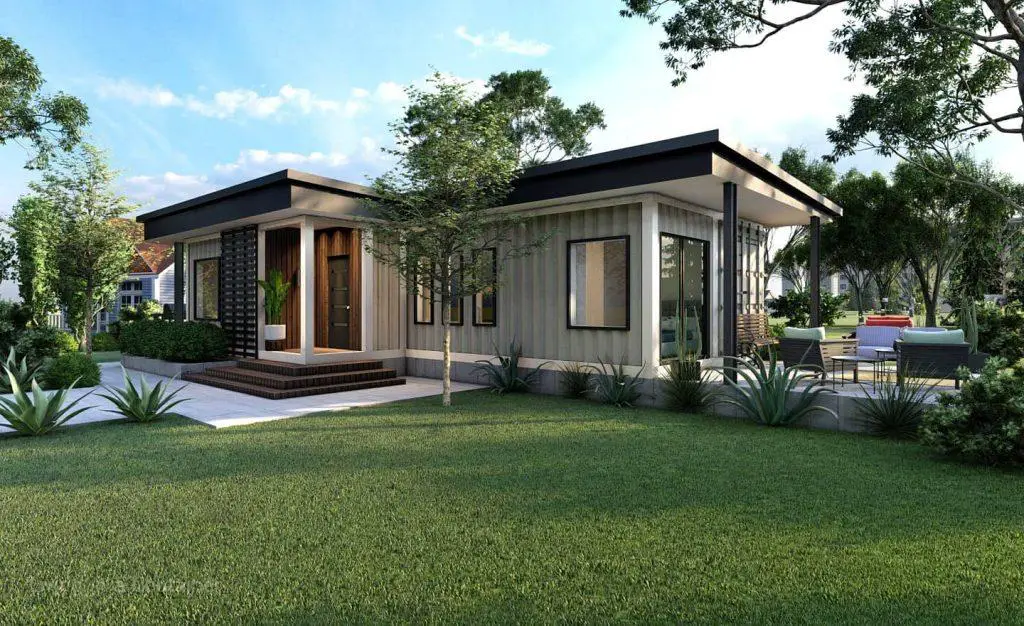 Kubed Living offers six container home designs. The smallest, the 160ft2 studio, consists of a single 20ft container, from $61,000. Kitchen cabinets, pantry, dishwasher, microwave, stove, oven, and fridge. There's a bathroom with a glass shower door and a 5ft storage closet.
If you have $284,000 to spend, why not splurge on the K960 model? You get three bedrooms (including a walk-in closet in the large master suite), a covered entryway, and an enlarged living space.
Are Shipping Container Homes Cheaper?
How much is a shipping container home? Well, that depends on several factors. The design, layout, and total size of your home will be the main things that'll affect the cost. If you plan to use the roof space of your container (or if you expect to get a lot of snow on your roof), you'll need to reinforce the roof quite a lot. Every time you cut an opening in your container for a window or a door, that'll also require reinforcement.
Whether you're building a conventional home or a container home, you'll pay about the same for site preparation; water, sewer, electrical, and development costs and permits.
However, building costs for a 1,400ft2 container home could be around $30,000 more than the costs for building a framed home of the same size. In addition, whereas your delivery costs are normally included, you could pay something like $13,500 for your new container home to be delivered when you build a normal framed house. So, unless you're planning to build a very small container home, it might not be that cheap.
Advantages of Shipping Container Homes:
On the plus side, you can construct container homes much faster than a conventional home. Because shipping containers come in standard sizes, they can easily move around by road, rail, or water. These standard sizes also make the costs of building with containers much more predictable: you know exactly what you're getting in advance. There's less chance that your building contractors will run into unexpected problems or overrun their cost estimate.
Also, there's a perception that when you build a home from used containers, you contribute to recycling (by taking a used container and using it again for a different purpose, rather than discarding the container). However, container homes, especially prefabricated ones, are often made from containers that have only been used a single time. These containers could potentially still have a long life transporting goods around.
Cons of Shipping Container Homes
On the other hand, if you take a really old container that you can no longer use for shipping goods, that'd be a better example of recycling. If the container isn't in good enough condition for transporting goods, it's probably not in good enough condition for making a strong container home.
Even if the container is in good condition, shipping containers tend to be very strong around the corners, but they have weaker walls and roofs. Therefore, you normally need to reinforce the roof (especially if you live in an area where it snows a lot) or build another roof over it. Also, every time you cut an opening in the container, for a door or window, you weaken the structure of the container. You typically need to weld on additional steel reinforcements.
Frequently Asked Questions
Q: Where can I learn how to make a shipping container home?
A: The great thing about how to make shipping container homes is that there's no right or wrong way: it's up to you to make your home the way you want. That being said, some things tend to work better than others, and some things that you need to be careful of. So it's definitely a good idea to ask around, check out container home websites, and get as much advice as possible.
Q: Are shipping container homes safe?
A: There are always minor accidents that can happen in and around any home, from sharp corners of furniture that you can bump into to cooking accidents that can lead to fires. Those sorts of things are very difficult to avoid. However, you want to be confident that the actual structure of your house is strong, especially with container homes. For example, wherever you cut doors and windows in your container home, that weakens the structure, and you'll need extra reinforcement to prevent those walls from bending or breaking.
Q: Are shipping container homes cheaper than normal homes?
A: Again, there isn't a definitive answer to the question are container homes cheaper. You can make very cheap container homes, especially if you're prepared to settle for a very small size, but if you want to, you can also make exquisite and luxurious container homes that cost more than many normal homes.
Q: How much does a shipping container home cost?
A: "How much does a container home cost?" is a very difficult question to answer because it depends so much on the size and style of the home you want, and on whether you want to install a prefabricated home or design and build one yourself. If you choose a prefabricated container home from one of the three companies mentioned in this article, the cheapest is a little over $50,000, and the most expensive is over $400,000.
Final Word
As you can see, there isn't really an answer to the question how much does it cost to build a container home? Because container homes can be so different from one another. Sometimes prefab homes are cheaper, but not always.