This incredible home has been constructed using two 40ft shipping containers, which have been placed slightly off-set from one another to form a large living space in the centre as well as seperate rooms at the ends. Built as a DIY project by owners Matt and Ilse, this off-the-grid container house is now a wonderful, functional home for their family of five. 
Matt and Ilsa own an engineering company and so were no strangers to working with steel. That was a huge motivating factor as to why the couple chose to construct their family home using two 40ft shipping containers as a base.
Inside. the home is incredibly spacious. The offset containers providing a large living space for the family which includes the kitchen as well as the lounge. It's also been designed to open out onto the deck, providing great indoor / outdoor living for this active family.
The kitchen is located along one wall of the container allowing it to not take up a tremendous amount of space within the home yet still providing ample workspace and all the elements required from a modern kitchen, including oven, fridge, a large sink, coffee machine and a great amount of storage. Copper is a recurring theme throughout the home, which perfectly compliments the white cabinetry in this kitchen.
The design of the home allows for seperate rooms to be created at the ends of the containers including a dining room which is an essential part of this families life as they enjoy sitting down to meals together. It also provides an entertaining space for Matt and Ilse.
As a family of 5, it was important for the kids to have their own room in the house. The room has been cleverly designed to allow all three children to have ample space, with the two boys sleeping in the downstairs part and the slightly older girl having the mezzanine level to herself.
There's a great sized bathroom in this home too, complete with basin, vanity, composting toilet and even a Japanese style soaking tub which is large enough for all the children to bathe together.
The roof pitch of one of the containers was slightly raised, giving it an ideal slope for the home's solar panels and also allowing for a good amount of space for Matt and Ilse to construct a private sleeping loft. The loft is accessed via a set of stairs and is located above the dining area.
The home is completely off the grid, with a large solar system generating over 6kw of power at it's peak each hour. The water is sourced from a bore on the property giving this family complete freedom from grid connection.
Downsizing and moving into a small home was a fantastic move for Matt, Isle and their family, who are enjoying the freedom that comes with living together in a smaller home. Be sure to check out the full video tour of their beautiful shipping container home above where we dive into all the home's details as well as explore what it's like to live in a container house as a young family.
Living in a Container explores projects made with shipping containers around the world and shares them for you.
Don't forget to take a look at the structures made with other amazing shipping containers on our site!
We invite you to send in your story and container homes photos too so we can re-share and inspire others towards a simple life too. Thank you!
You can share this using the link and social media re-share buttons below. Thanks!
» Follow Living in a Container on Social Media for regular shipping container house updates here «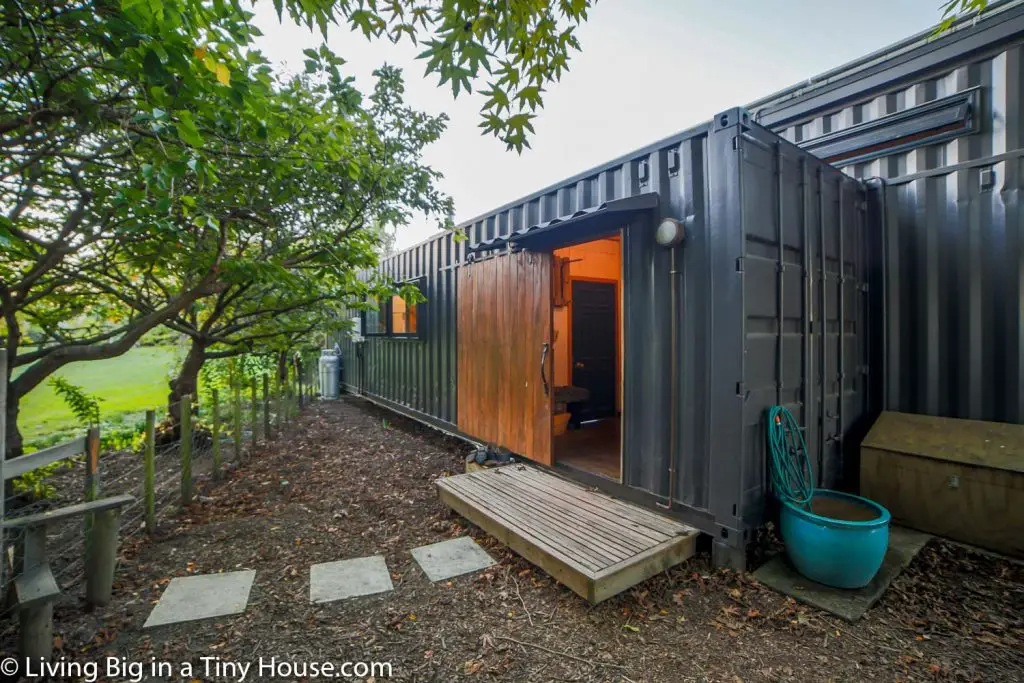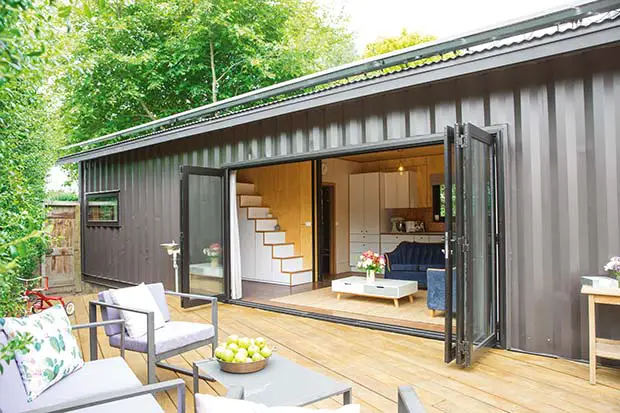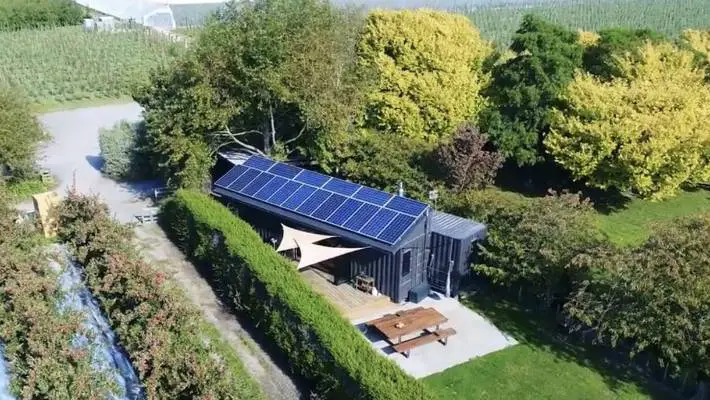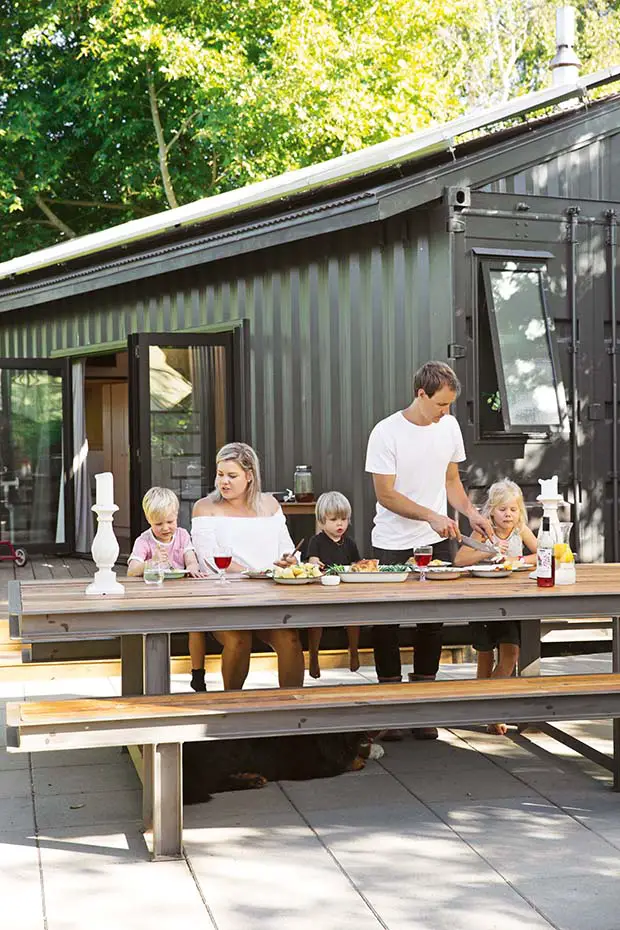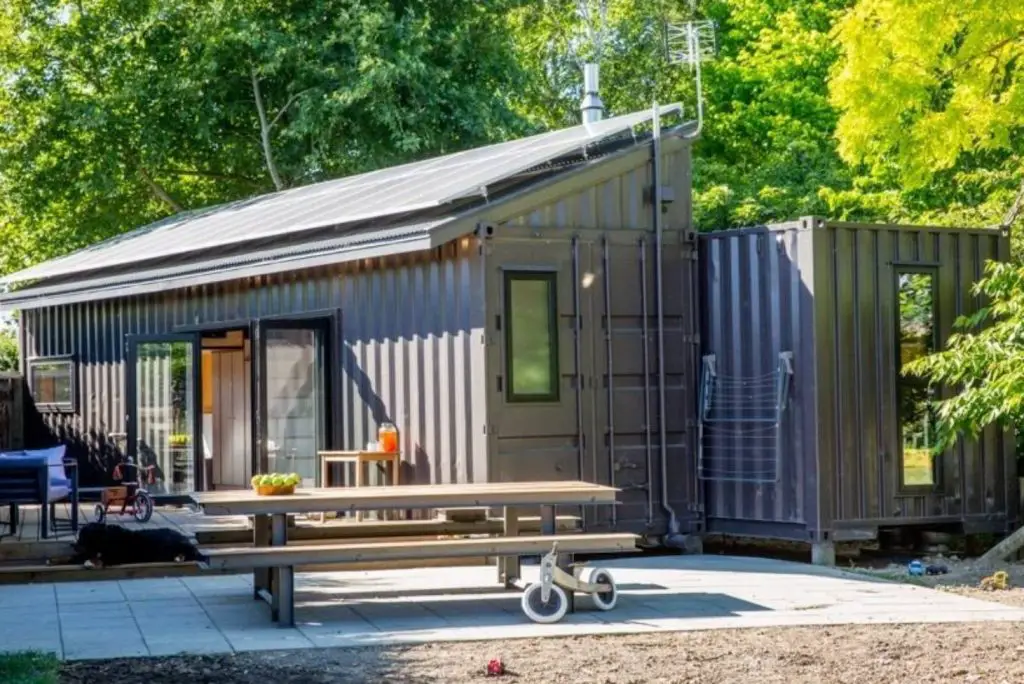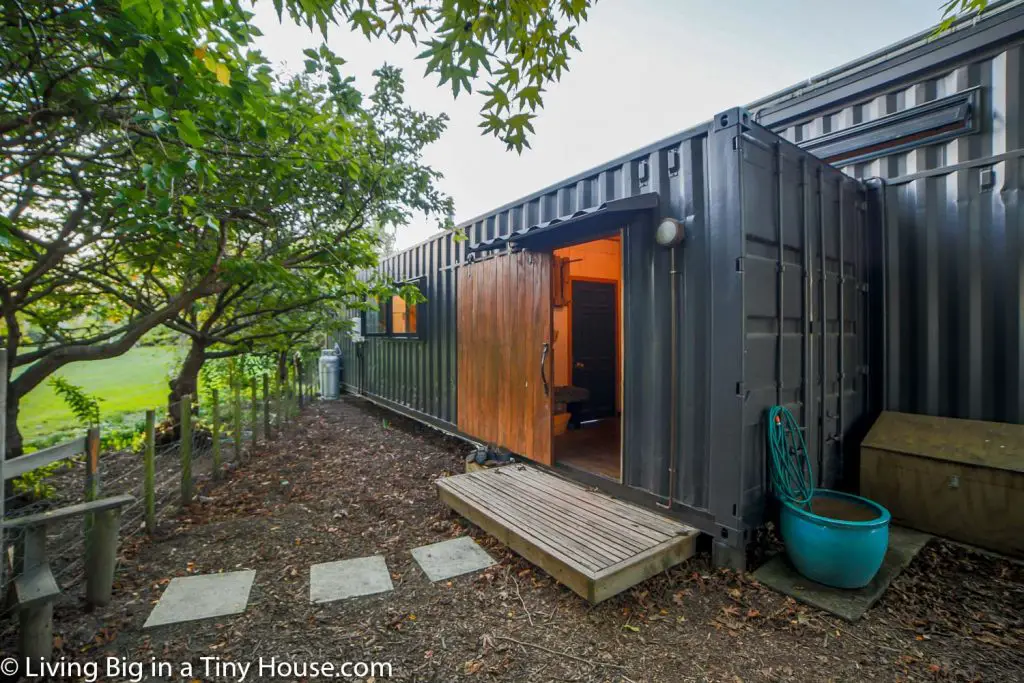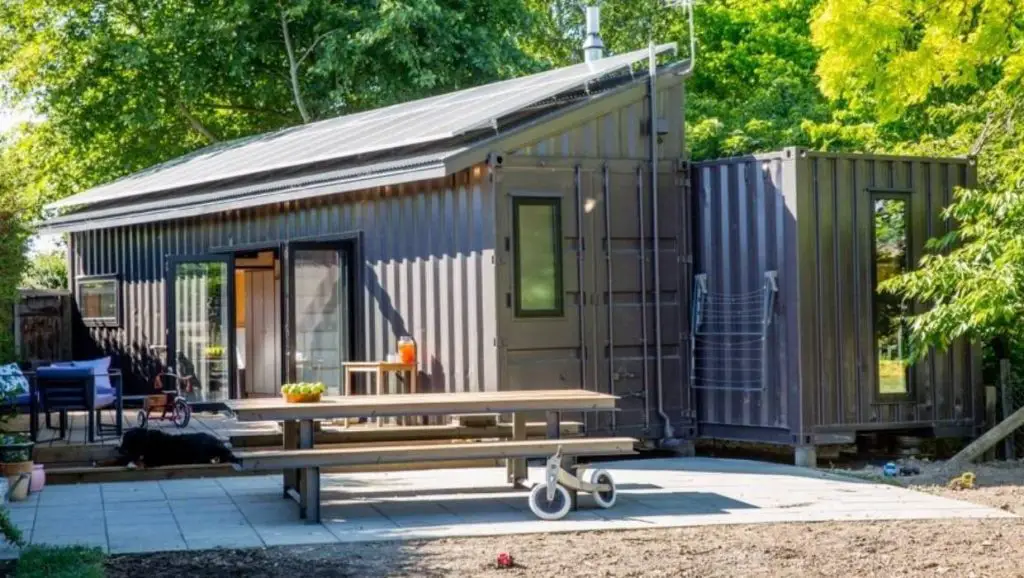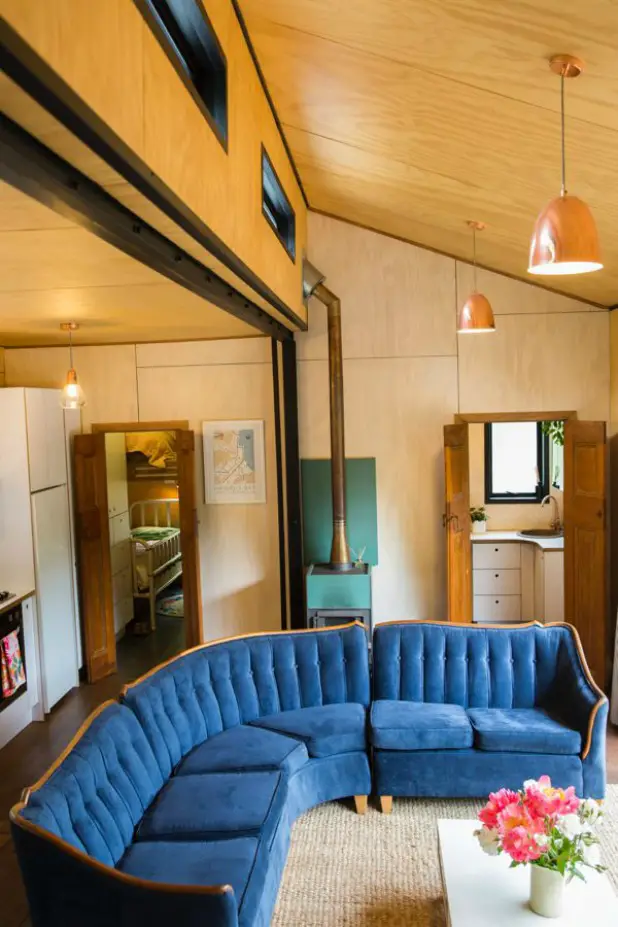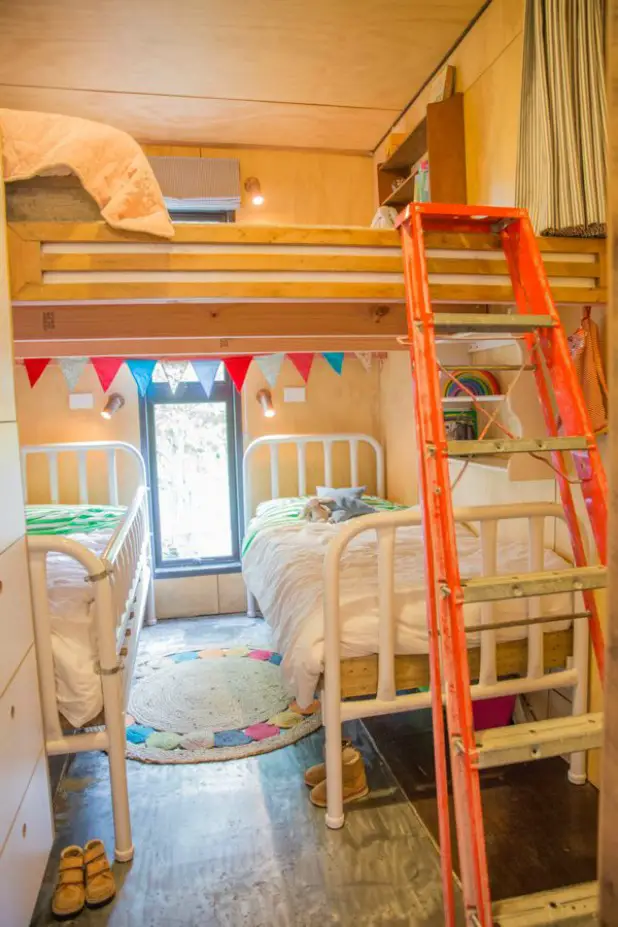 Source : livingbiginatinyhouse