Hi everybody
We continue to discover for you. Our container house on today's tour is from, Chile.
Do you want to step in a container home which is very stylish and modern?
Then you are at right place. Today, we are going to make your visit to such an incredible home which is constructed through steel shipping containers. Home has its beauty in its architectural structure. The home is residential place with all facilities. Containers have been united together to make this home. Final look is awesome by the use of steel shipping containers, wood and glass.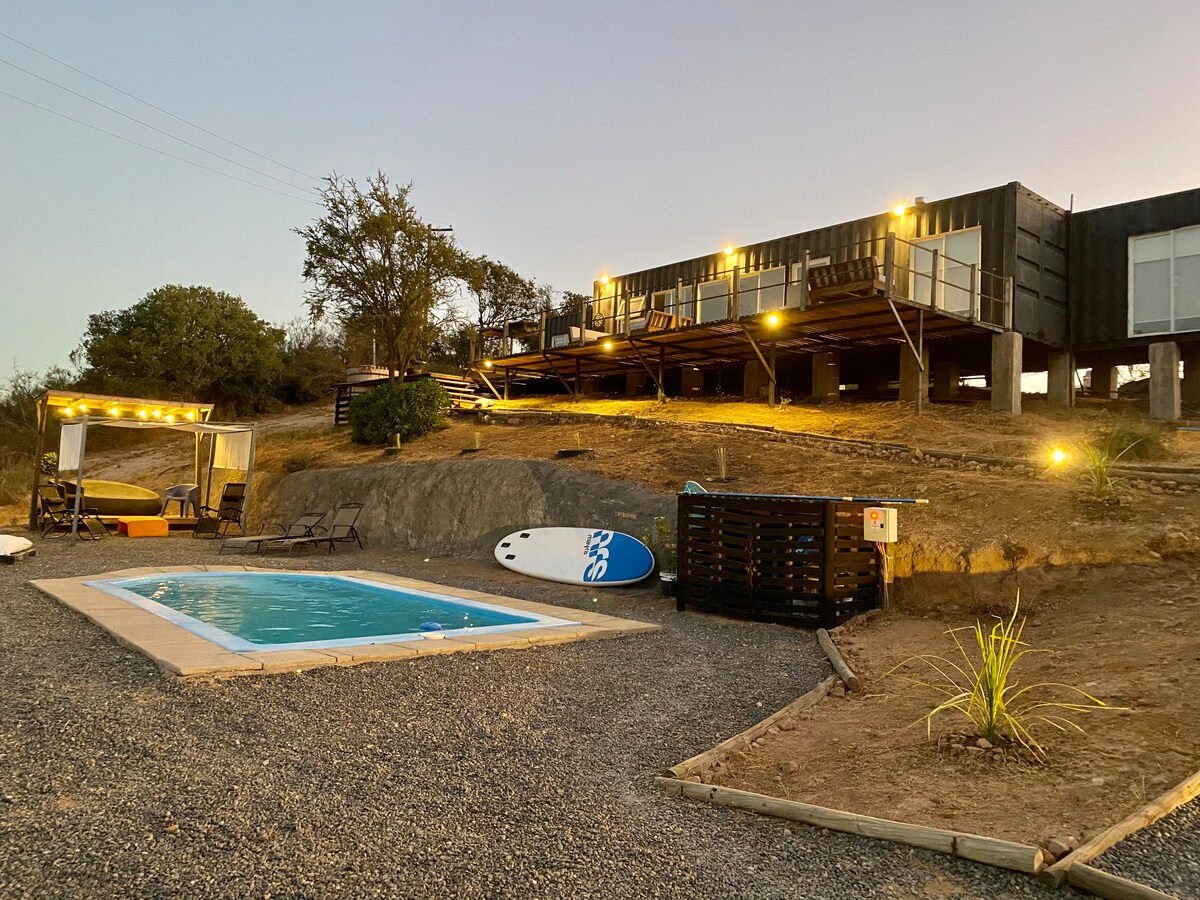 Black painted container home in Litueche, Bernardo O'Higgins, Chile
This part of the world is one of the beautiful sites. The area is well developed with all facilities. Black colored shipping containers are ised in construction. Interior of the home is painted white. The home is designed on the upper ground. Home is surrounded with greenery all around. The foundation which is provided to the house is higher in level. Foundation of the container hom should be such that containers would stay on it for years. No matter, how many containers are going to be insert on this foundation, it should support all the architecture of the house.
To know about all the parts of this place of modular living, must go through the whole article. It will be beneficial for you in the case if you want to build a home of steel shipping containers.
Architectural structure of this steel shipping container home which looks magnificent.
This is a large container home for a big family. The parts of this home are many and are large in area.
Three bedrooms
Two bathrooms
Wooden deck
Hot tub
Swimming pool
Fireplace
Kitchen
Dining table
Lawn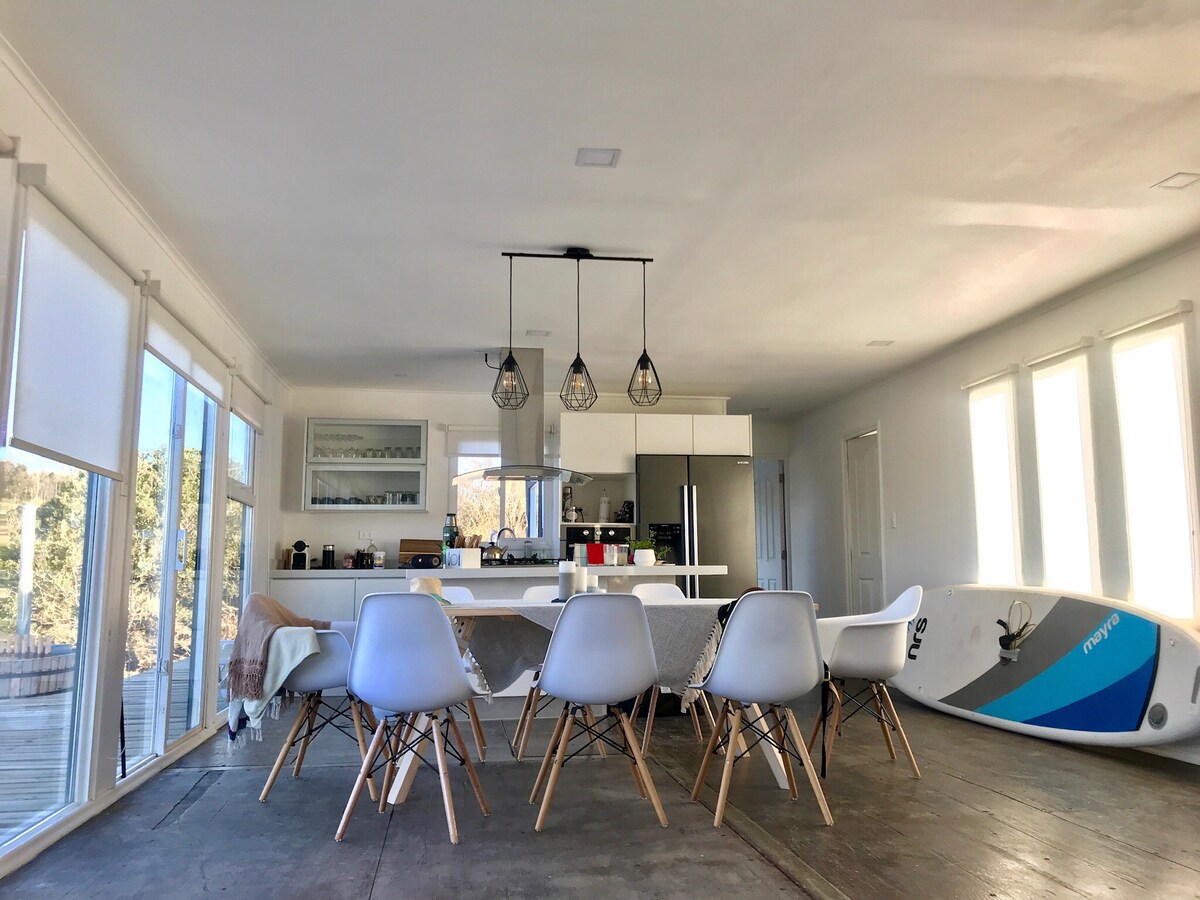 Interior designing of this home describing all portions in detail.
This house has three bedrooms. These are large in size and have three large sized beds separately. The inner part of the house is painted white. The closets are set in the house. The windows are in walls and curtains are hanged.
The bathrooms are white and tiles have been used in its construction. The facilities are provided. Showering system maintained. Water source is given. The fire place is set in one corner. Two sofas are placed around the fireplace. The fireplace is fixed in one corner. Glass windows are here which give the look of outer surrounding.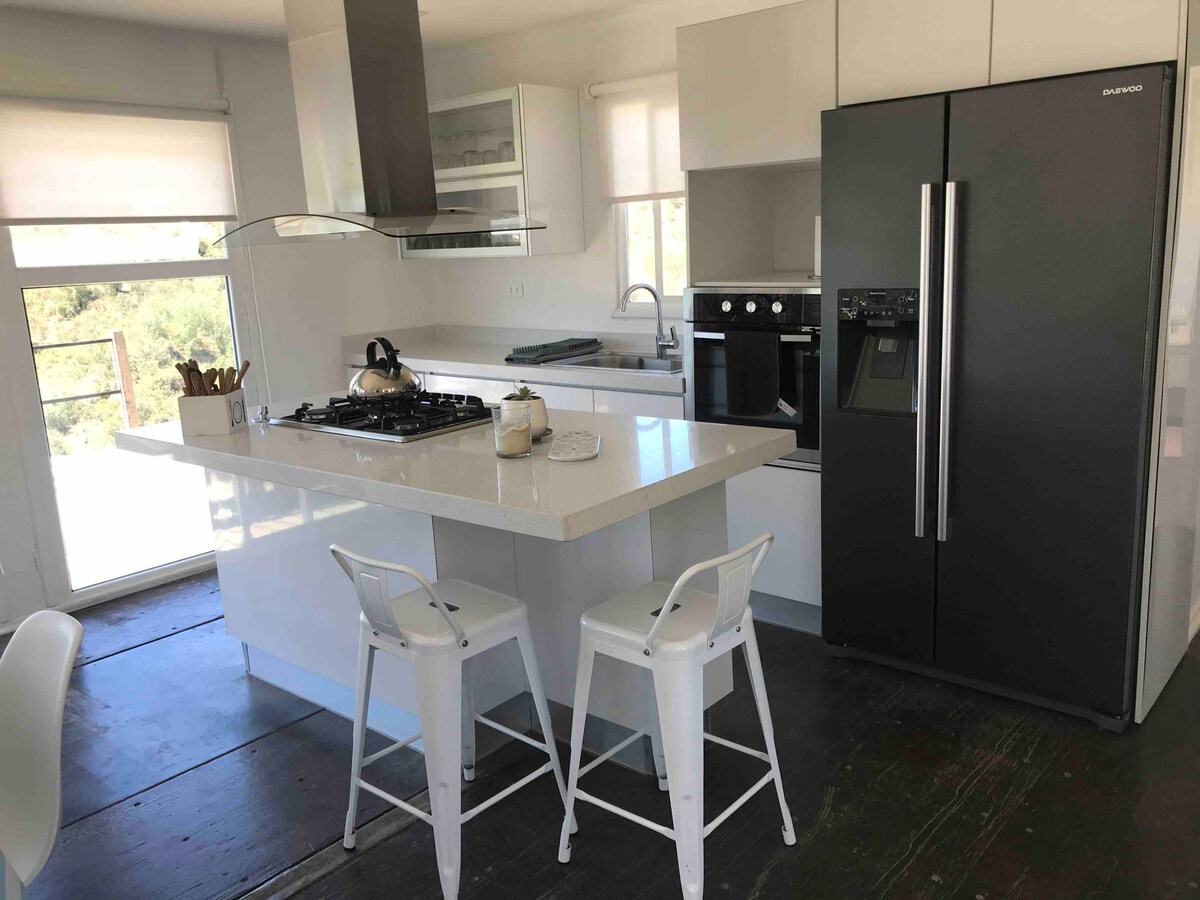 Kitchen is set with all material of use. The kitchen set up is white in color. Refrigerator is black in color. Stove is fixed in the shelve. The oven is provided. Cabins are made of wood for keeping all accessories.
Dining table is near to kitchen. The dining table is white in color. The chairs are along the table. A large dinning table is set for large family.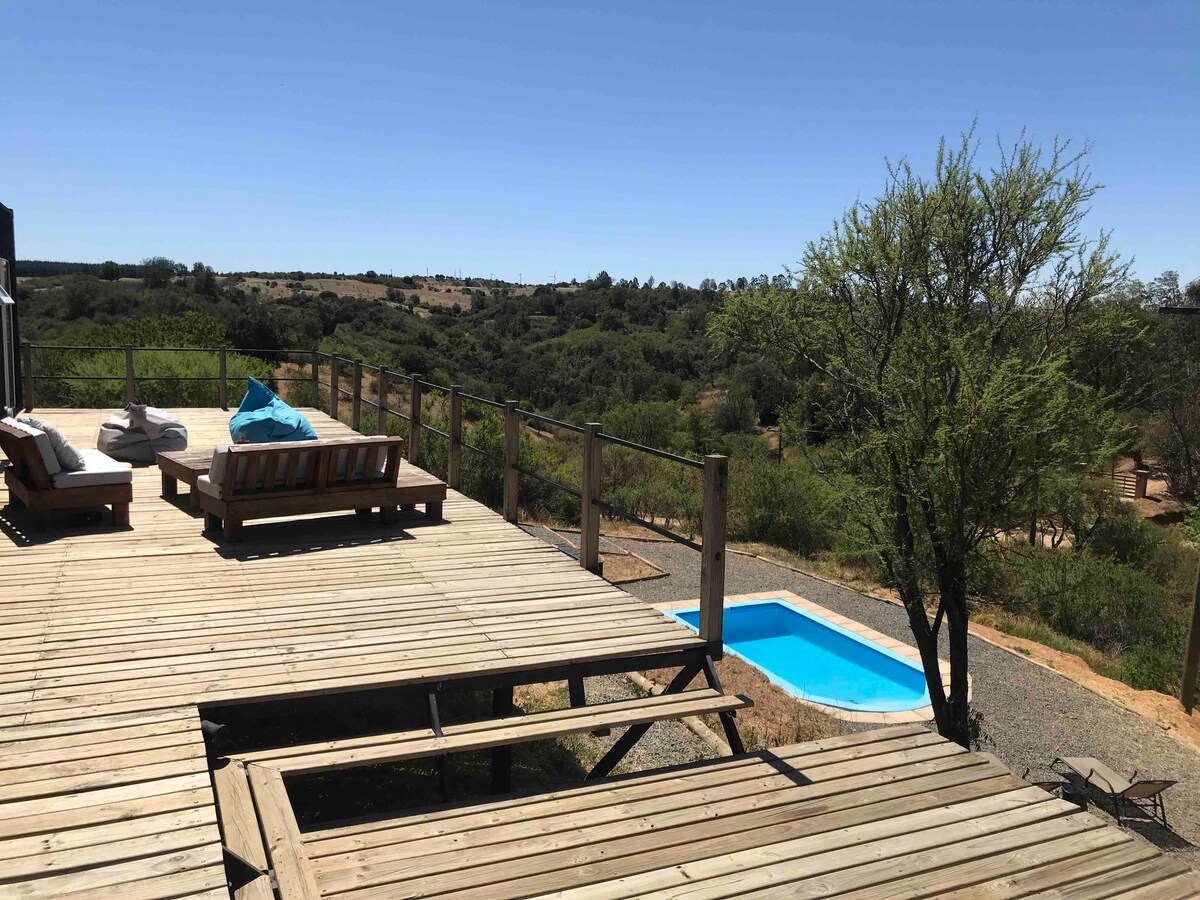 Outer wooden deck of the container house.
This home has very beautiful simply designed an outer wooden porch on the front. The seating sofas are placed here. The table is on the front of sofas. This is great site for enjoying morning or evening weather. All around is greenery. The sofas are comfortable and cozy. One can have tea here or can have coffee.
The scenery around the house is beautiful. House is surrounded with lawn which is on upper as well on higher level.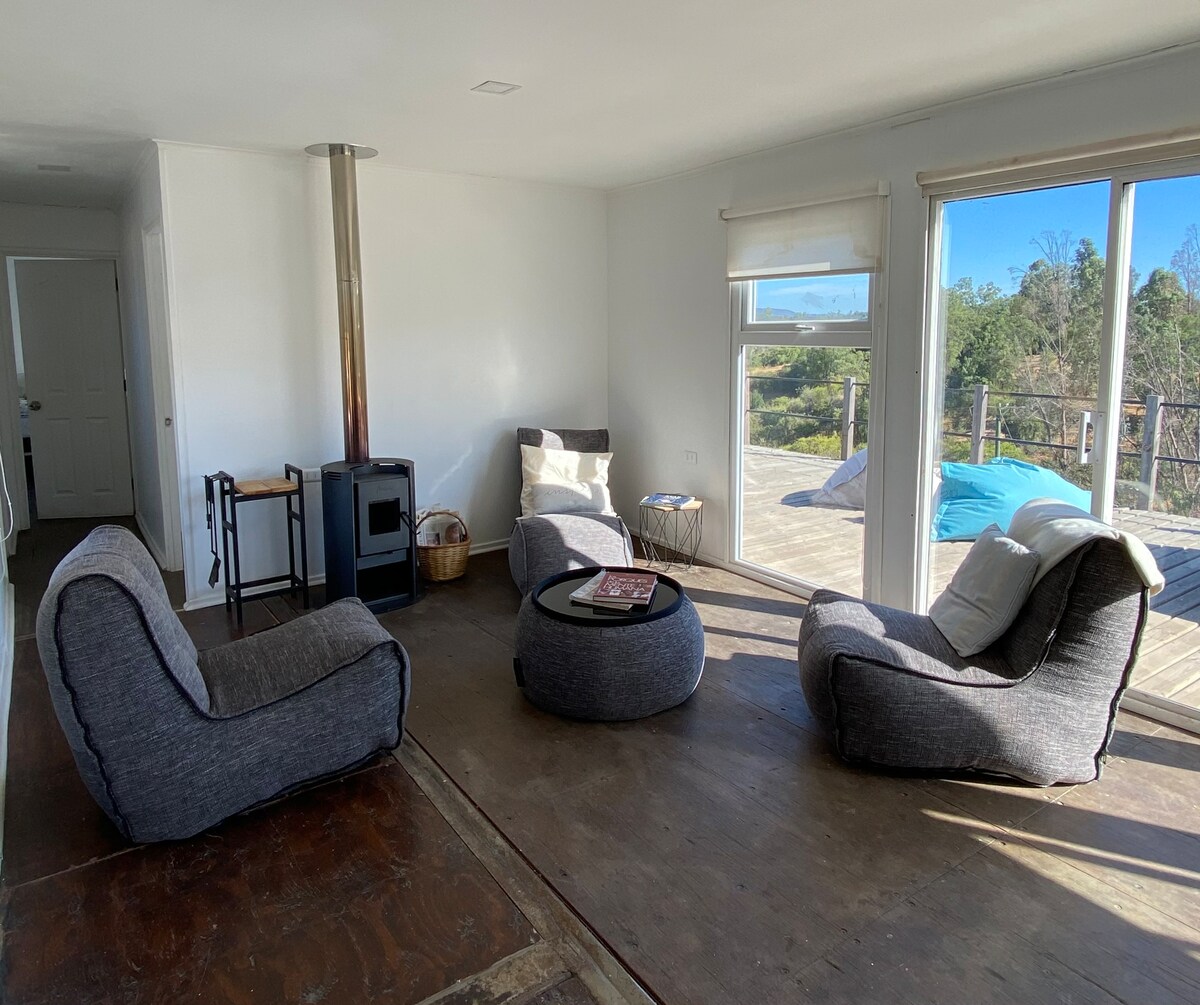 Glass and wood have been used in the construction of this living area
This container house has large glass sliding windows and doors. This increases the beauty of a constructed building. Wood has been used in construction of floor. The wood frames are used all around the glass windows. Gorgeous look of this house is finalized by the use of shipping containers, wood and glass.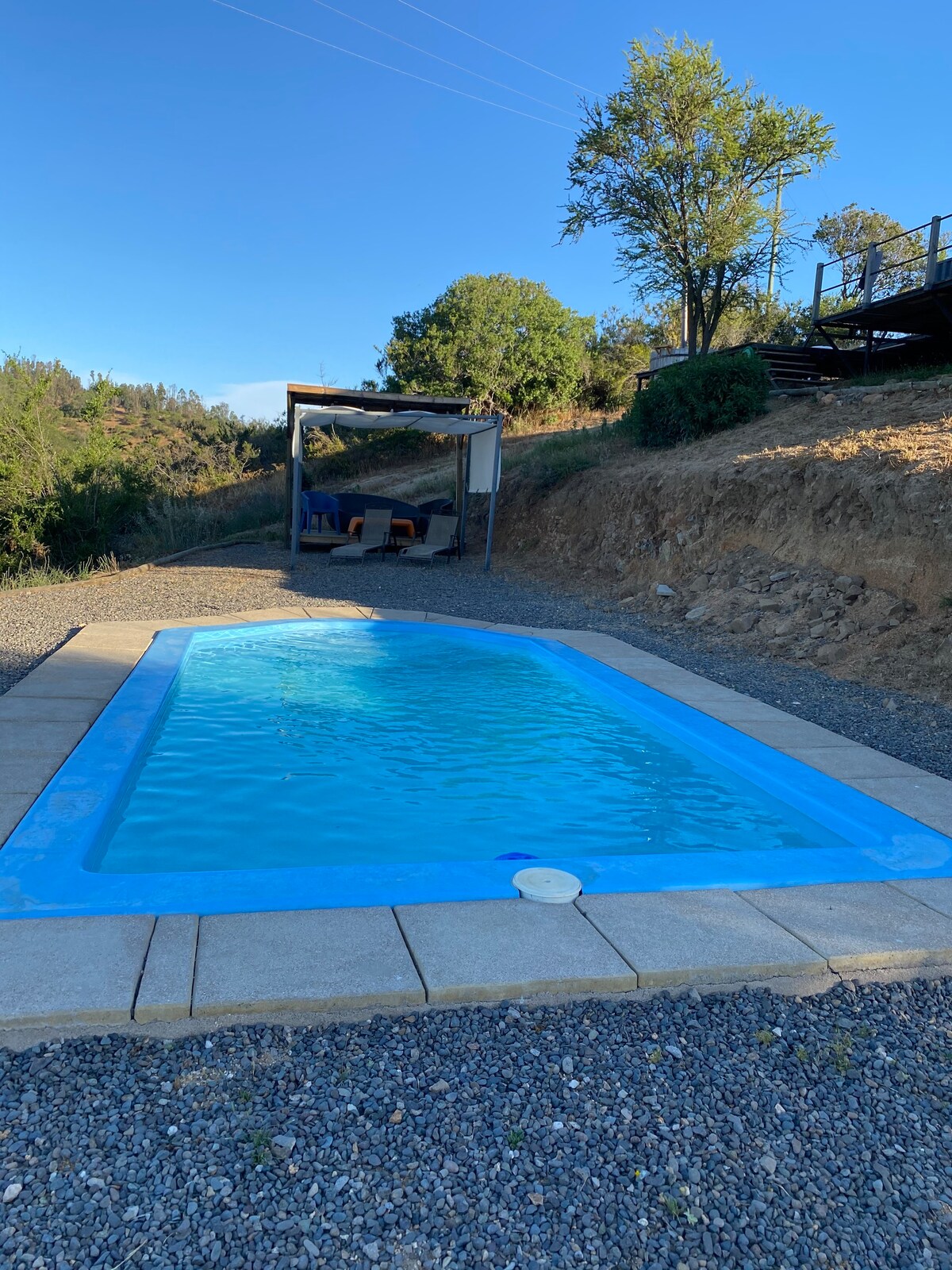 Swimming pool in front of the container house
This house is like a mansion. Swimming pool is on the front of the home. The hot water tub which is round in shape in in the other corner. The seating spot is also arranged separately. Under a shade, chairs and table are placed. This site is decorated with lights which enlighten the area in night.
This home looks more beautiful in night because lights are also set out of the home. The electricity and voltage systems are maintained in this way that these never disappoint. Water system is also maintained. The home is full with whole furniture.
Steel shipping containers making easy building of homes
Steel shipping containers are provinding fast building and construction. The rate is much higher than the concrete material building. If I talk about the budget, then budget is much lower. The facility of building container home at international ports is fascinating all. This is the real thing which is making these popular.
Now tourists have no worries of staying at such kind of places. No one can neglect this quality of shipping containers. All other qualities are also appreciating. Therefore, market trend is increasing day by day. And this will go to next upper level in a few years. All is due to the facilities which containers are giving.
Lago Rapel Casa Container is available to rent via Airbnb.
---
Related Reading:
Conversion of Shipping Containers to Wonderful Home in Chile
Shipping Container House Coyhaique, Chile
---
If you are interested in structures made with shipping containers, you can find what you want among thousands of container house models. Be aware of the contents by following our Facebook and Pintereset accounts.