The Rustic Retreat XL is a 40′ shipping container tiny house built by Backcountry Containers, located outside Houston, Texas. The 270-square-foot home was featured in season four of Tiny House, Big Living!
Jon Meier, the owner of Backcountry Containers, built this custom Rustic Retreat XL for his sister-in-law, Emily Flowers. The container house includes a full rooftop deck, a large bathroom, and a closet that could hold Flowers' 200 pairs of shoes. The kitchen has a breakfast bar, farmhouse sink, freestanding range, and apartment size refrigerator.
A barn door separates the bathroom and there are extra shelves behind the door when it is closed.
Several options are available with the Retreat, including a layout with two bedrooms or a one bedroom with a dedicated gear/ATV storage room with large exterior doors. You can view more details on the Backcountry Containers website.
Living in a Container explores projects made with shipping containers around the world and shares them for you.
Don't forget to take a look at the structures made with other amazing shipping containers on our site!
We invite you to send in your story and container homes photos too so we can re-share and inspire others towards a simple life too. Thank you!
You can share this using the link and social media re-share buttons below. Thanks!
» Follow Living in a Container on Social Media for regular shipping container house updates here «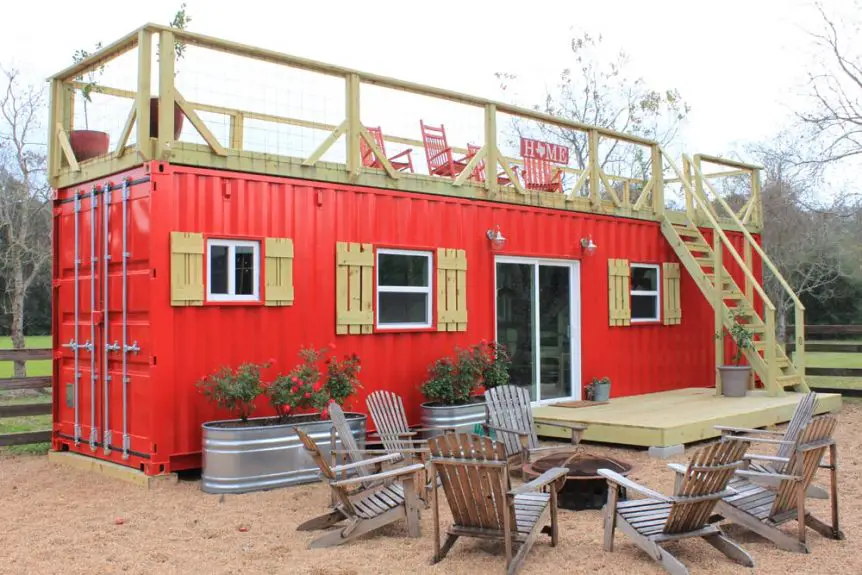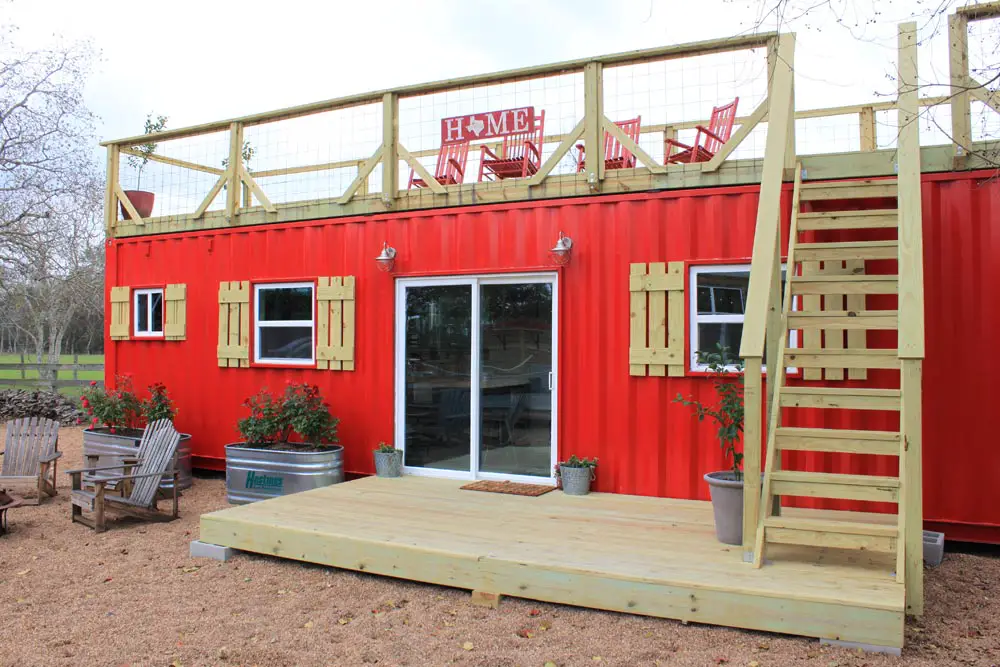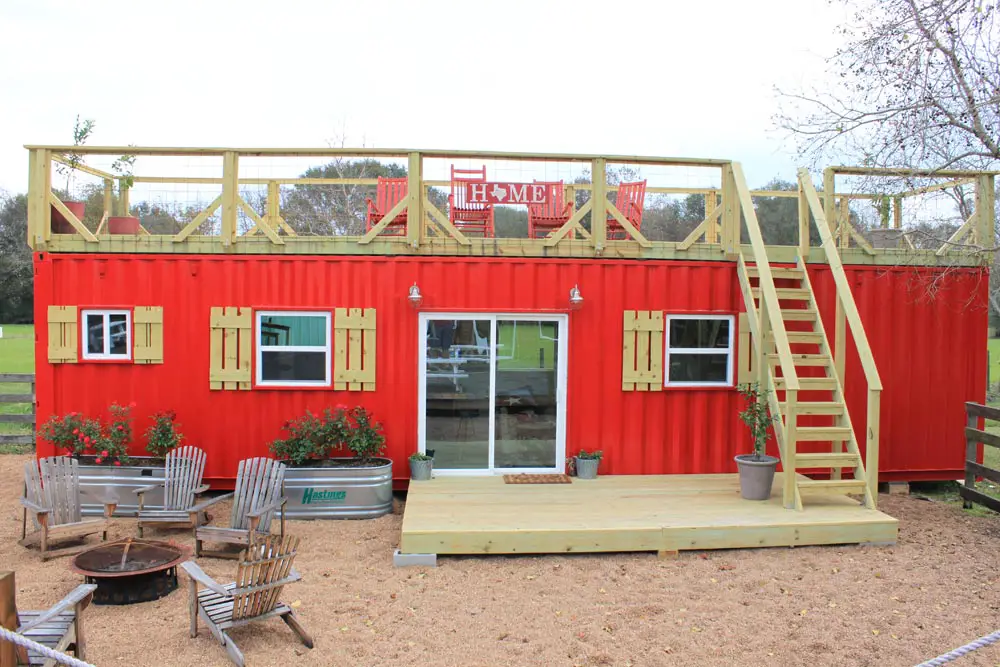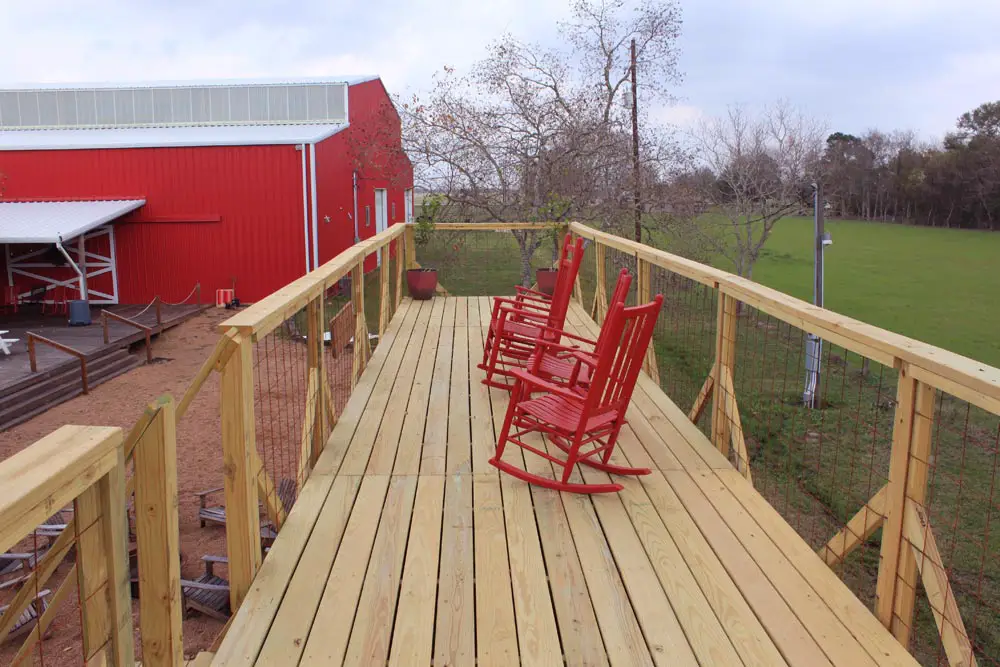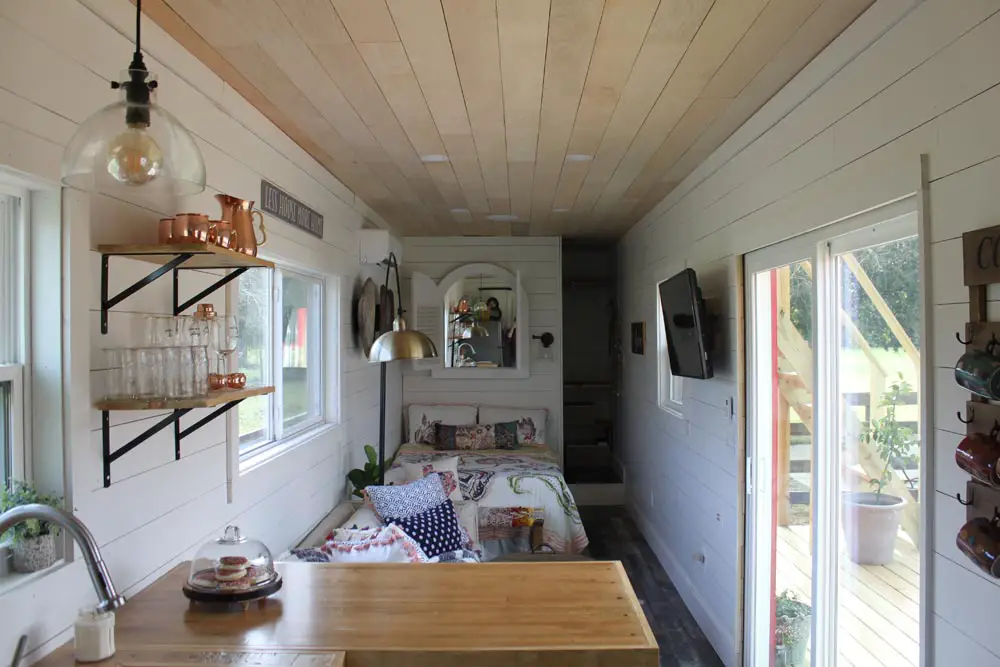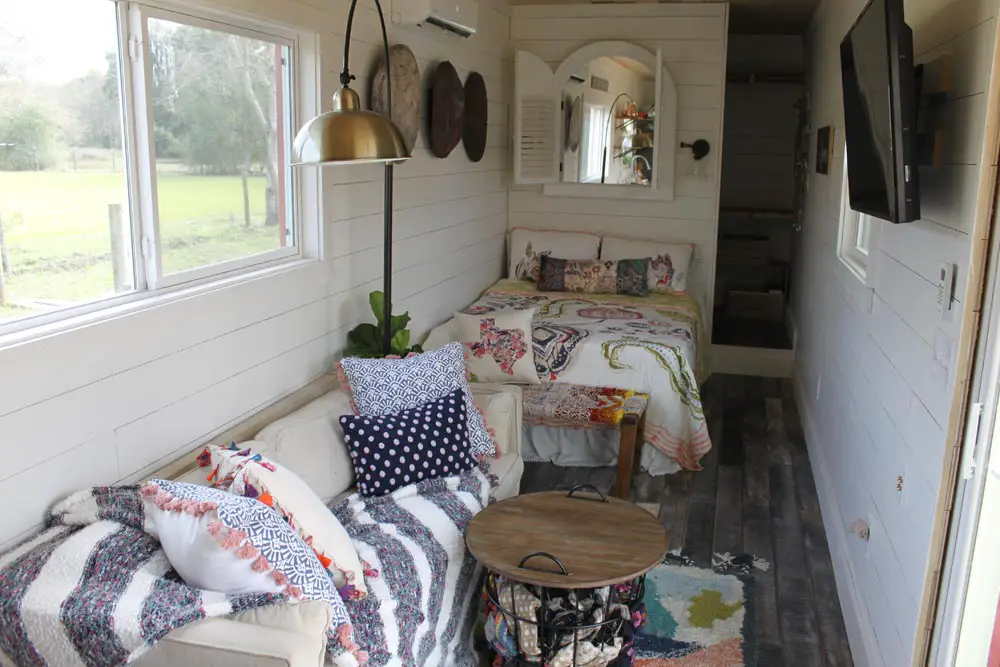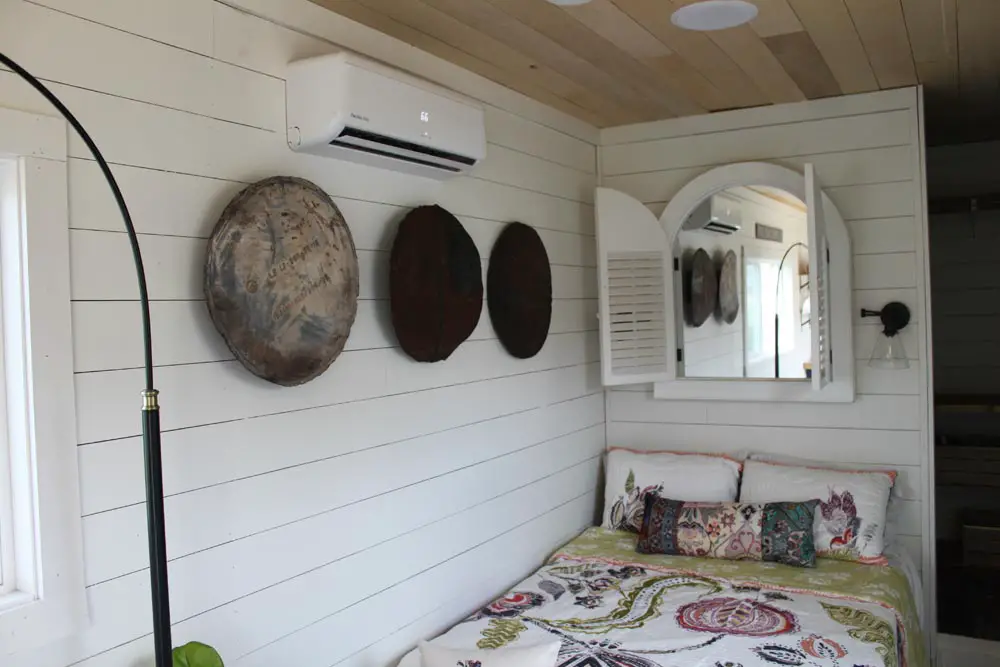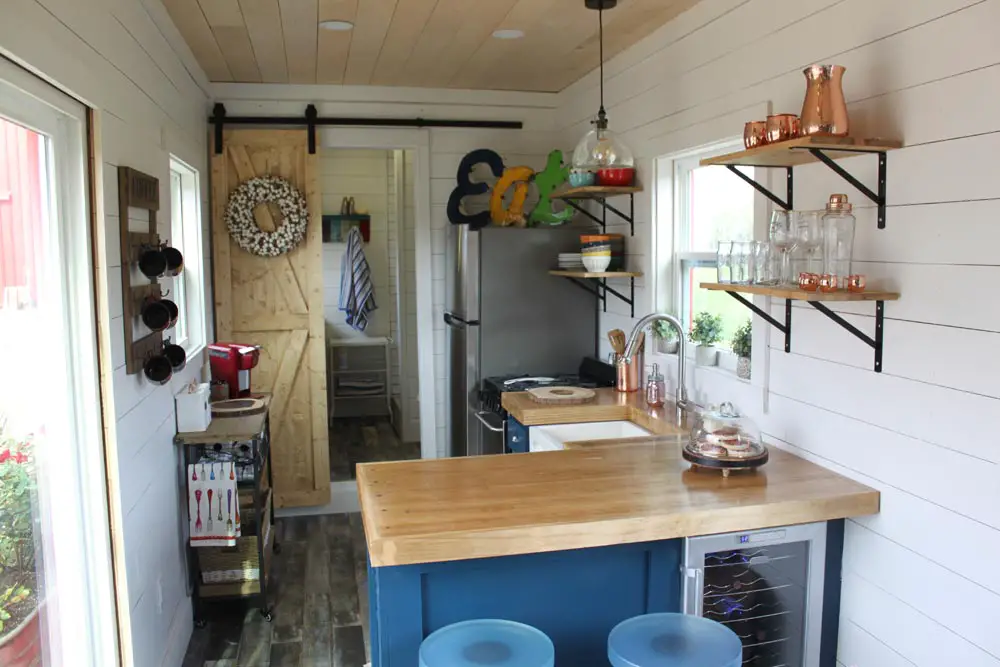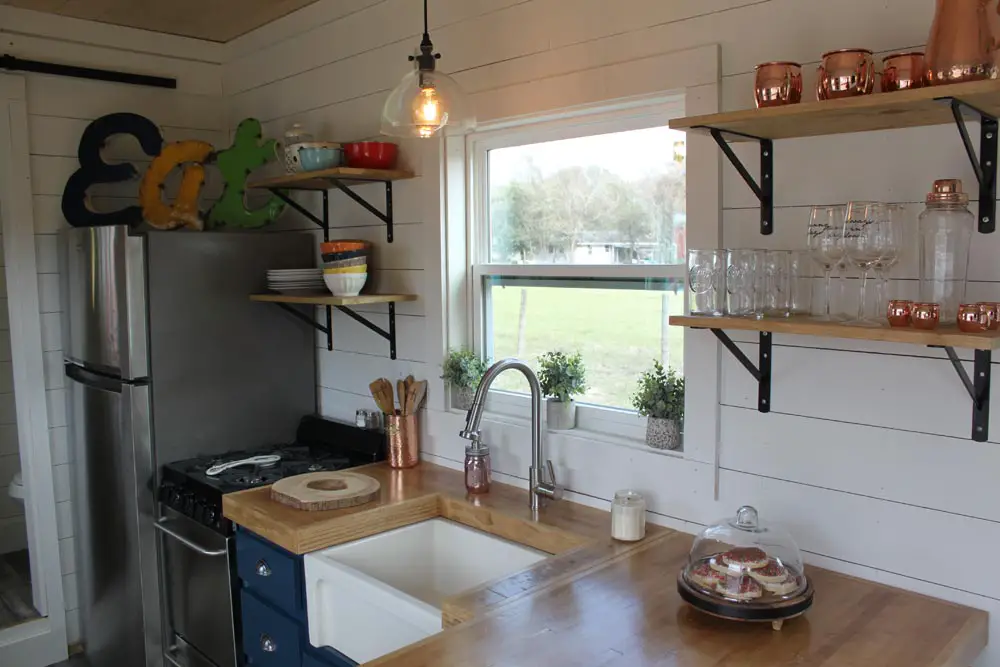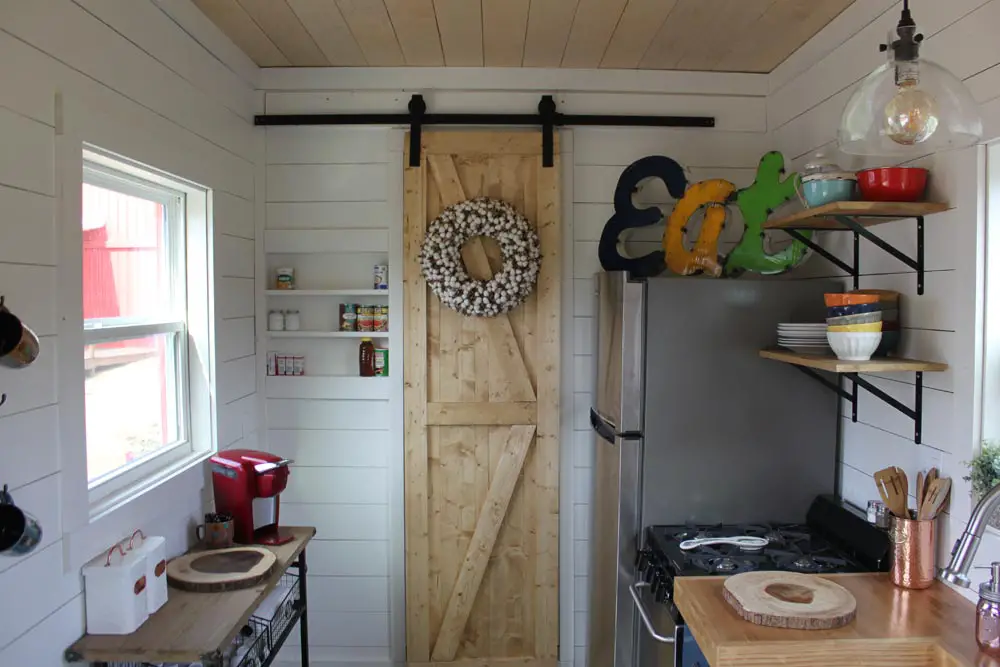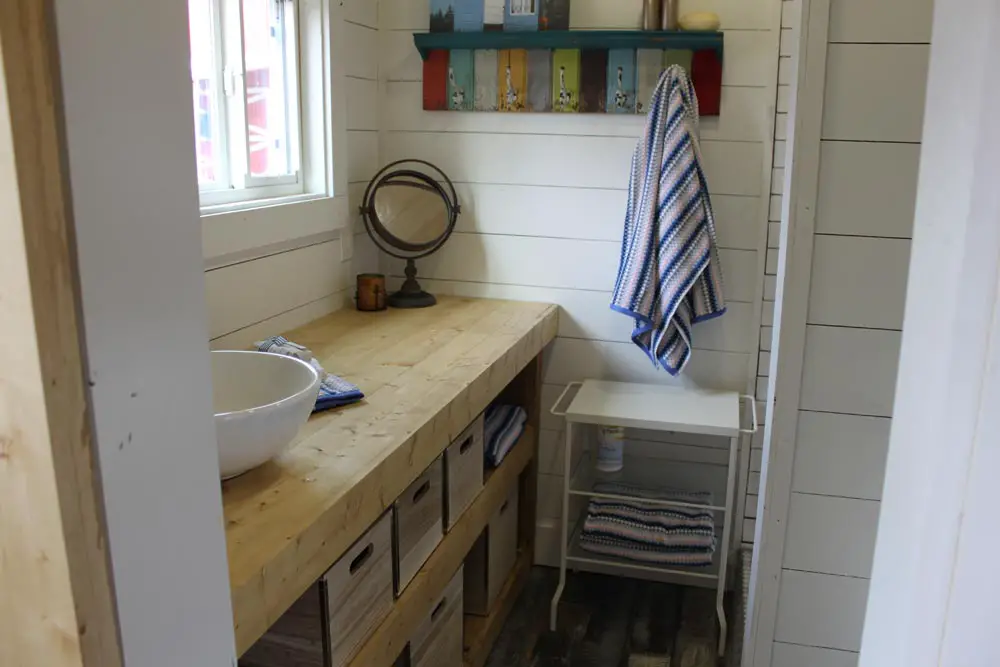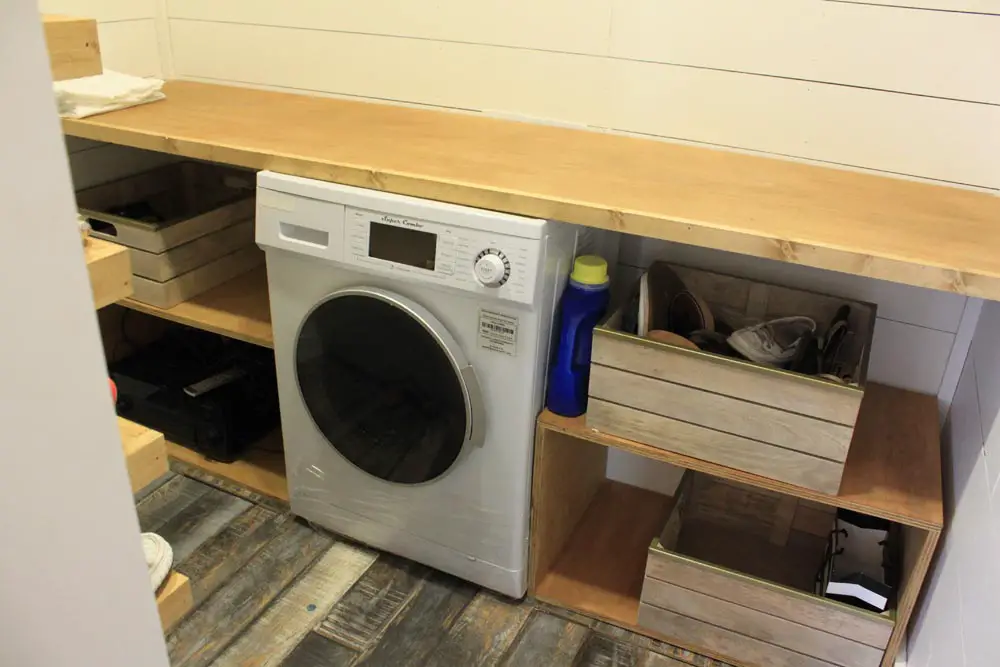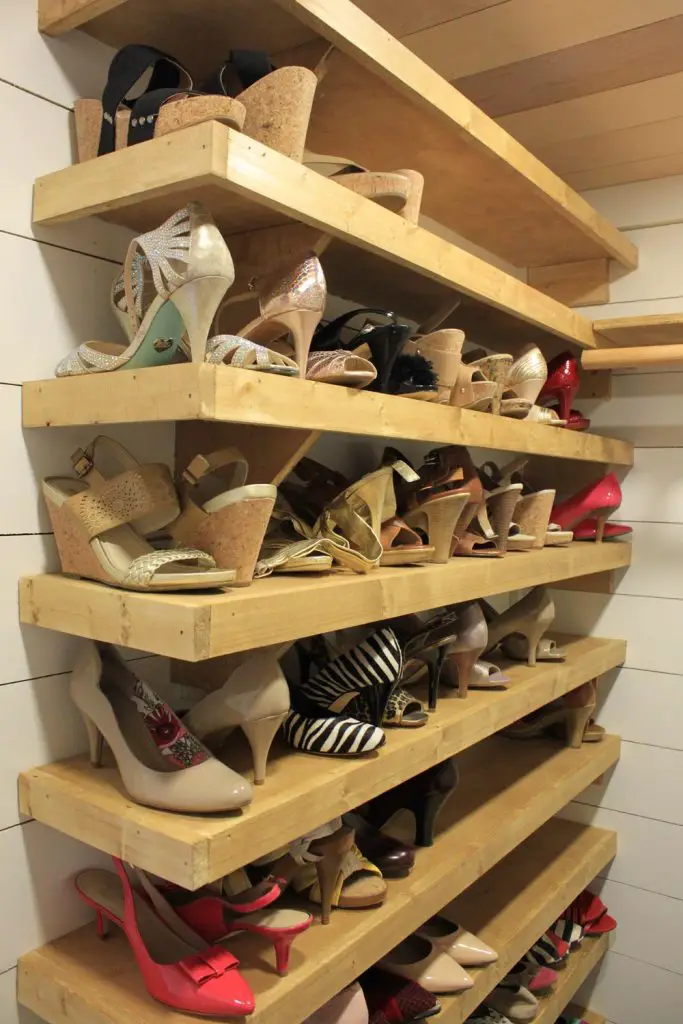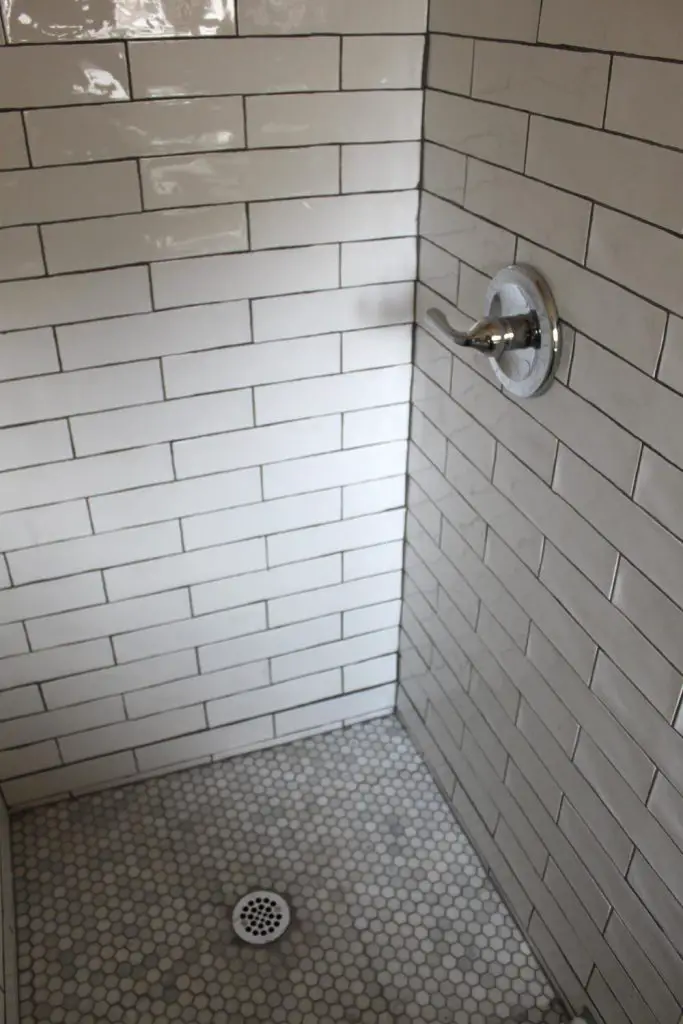 Source : tinyliving