After being featured on Tiny House, Big Living, Texas-based Backcountry Containers landed their own new DIY Network show, Containables.
One of their first builds is this two-container arrangement for a local couple's adopted son. The main container includes the living area with bedroom loft, hydraulic TV winch, and kitchenette. Cubbie hole storage stairs lead up to the bedroom loft and the winch raises and lowers the TV so the son can watch TV from bed or the living room. In the bathroom is a flush toilet and tile shower.
The other container is a custom workshop with colorful wood panels, a workbench, deep sink, and washer/dryer combo. On the roof of the workshop is a driving range and between the two containers is a large patio with fire pit.
For more information about these tiny containers, you can contact Backcountry Containers.
Living in a Container explores projects made with shipping containers around the world and shares them for you.
Don't forget to take a look at the structures made with other amazing shipping containers on our site!
We invite you to send in your story and container homes photos too so we can re-share and inspire others towards a simple life too. Thank you!
You can share this using the link and social media re-share buttons below. Thanks!
» Follow Living in a Container on Social Media for regular shipping container house updates here «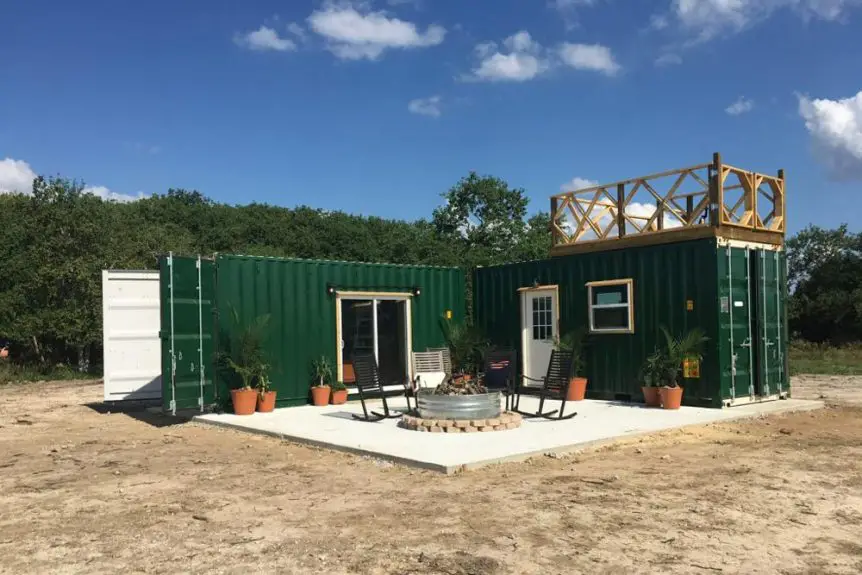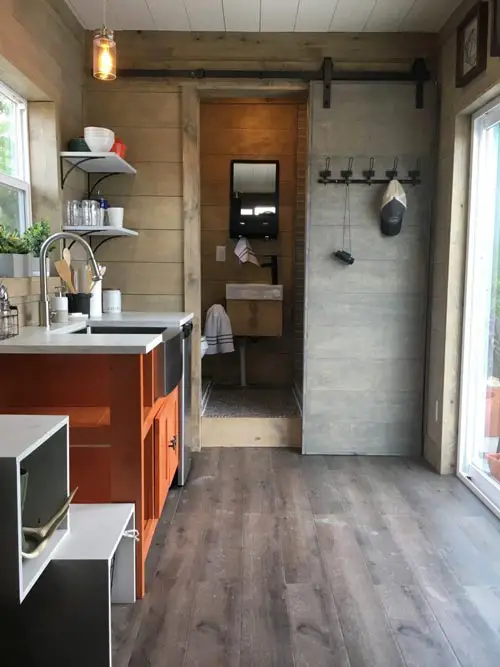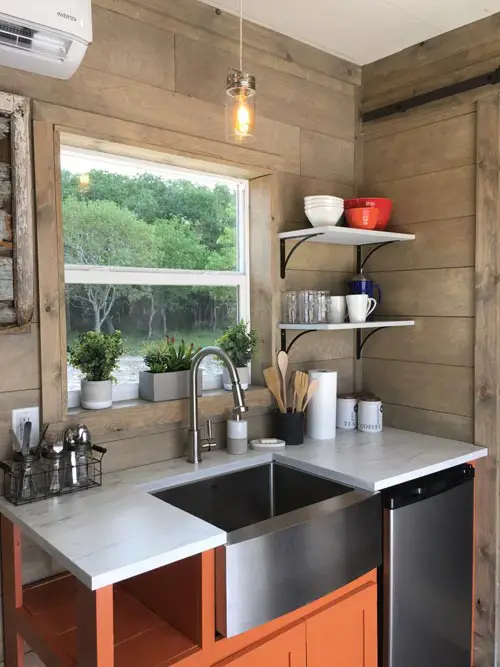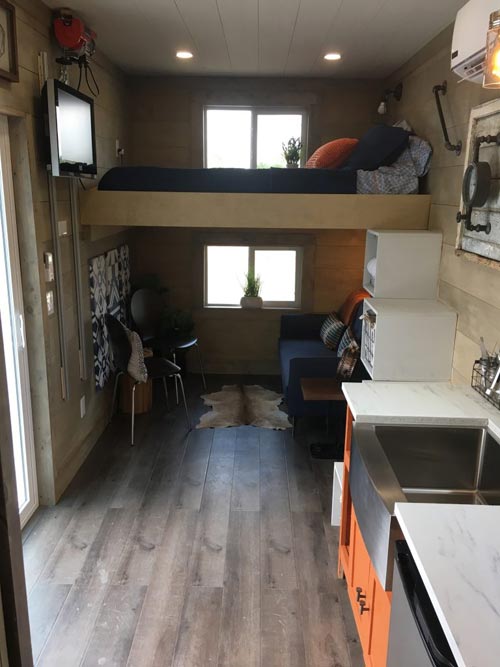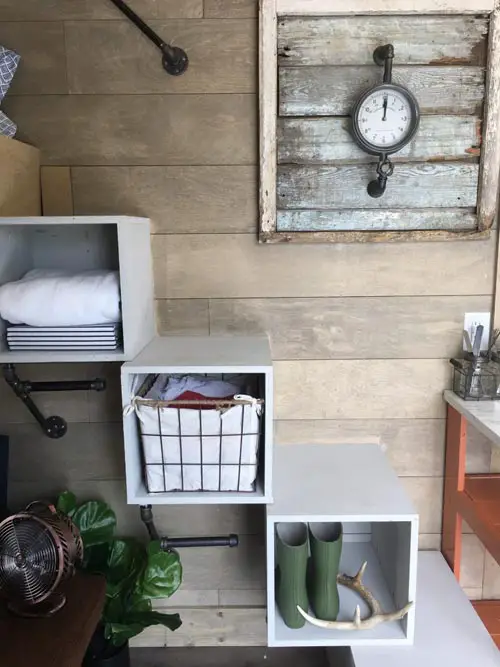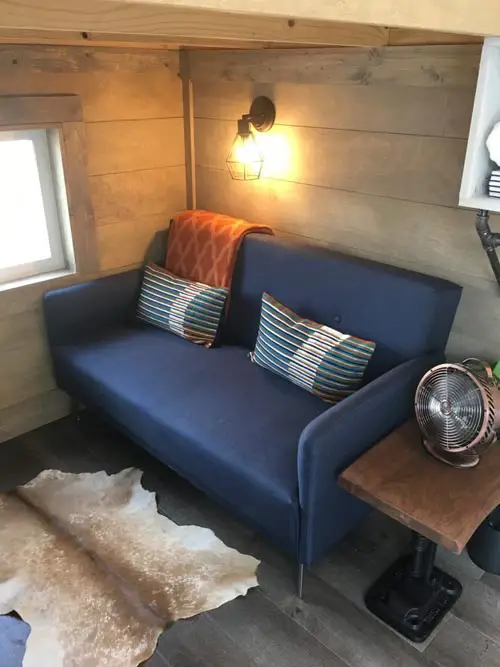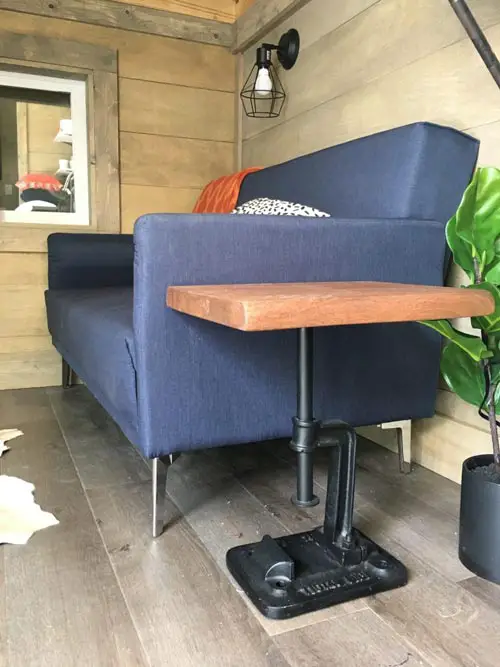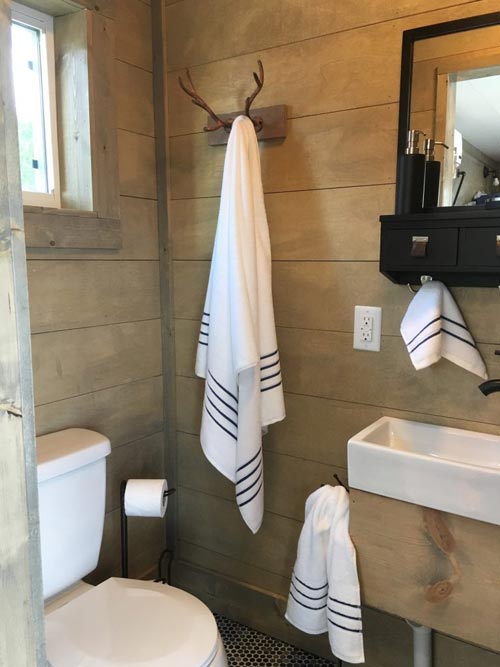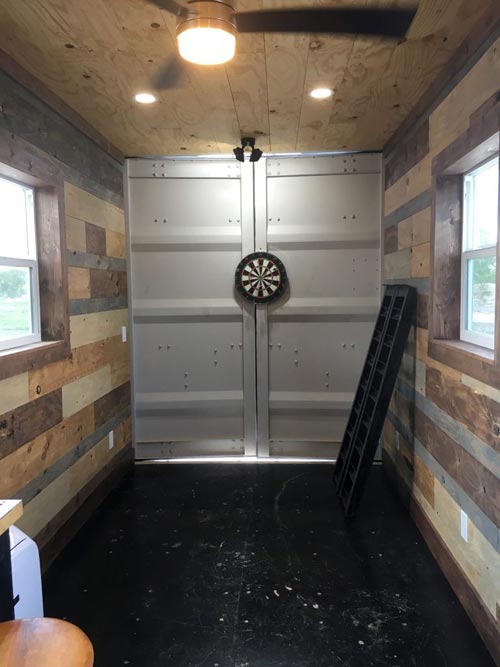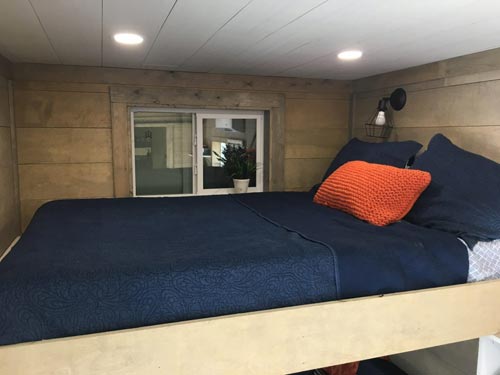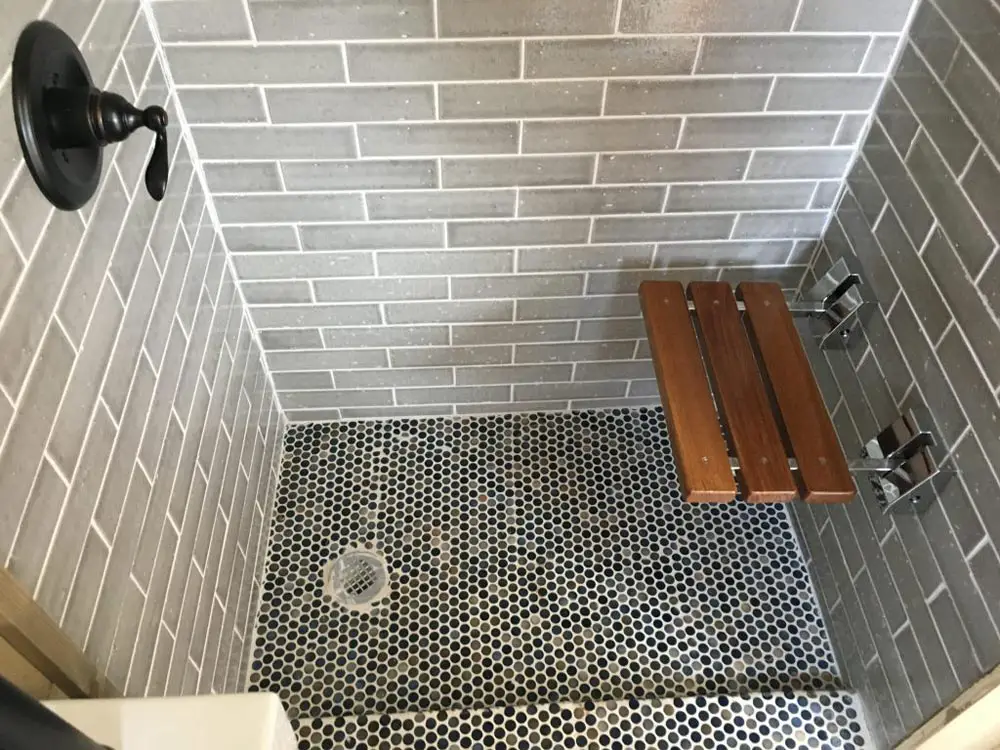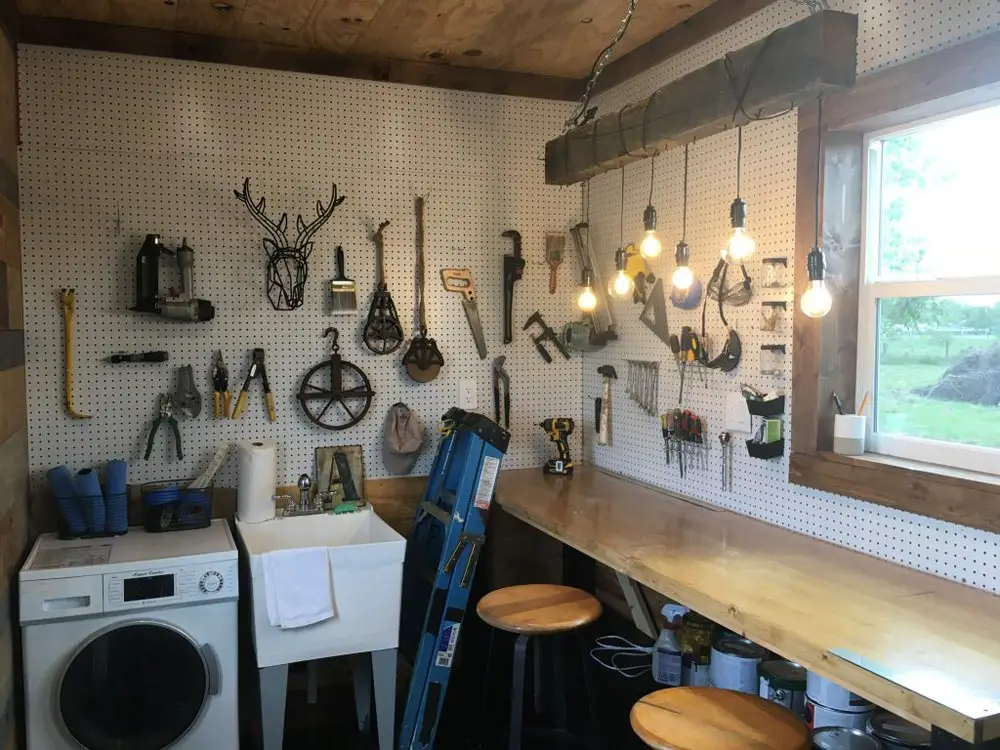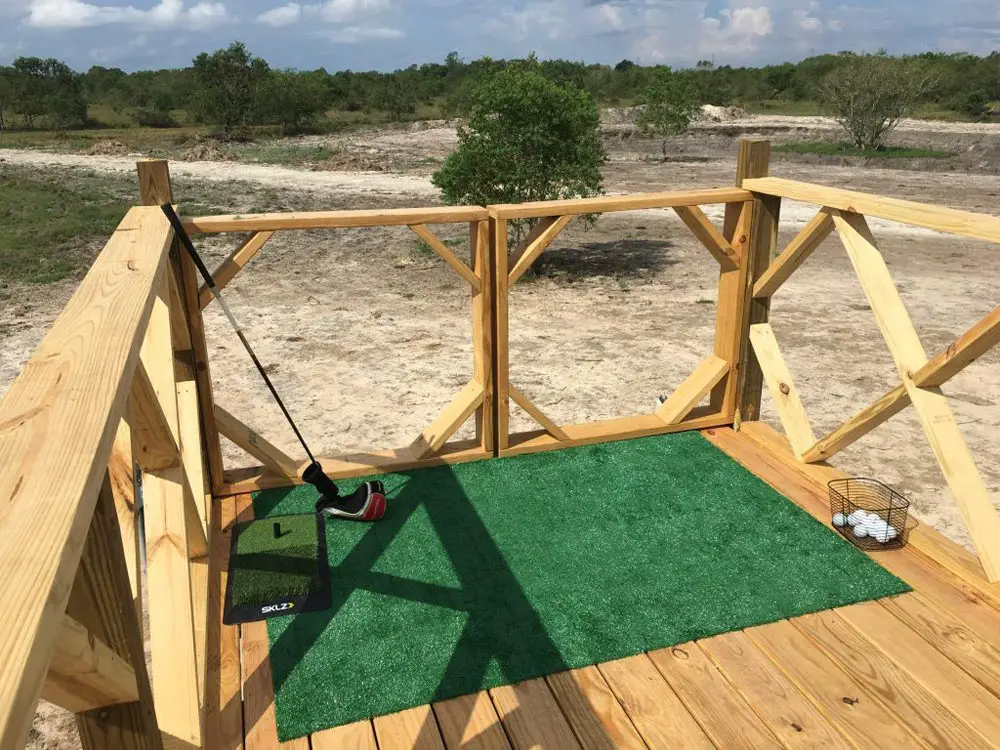 Source : tinyliving