Hi everybody 🤗
We continue to discover for you. Our container house on today's tour is from South Korea.
Depending on the condition of the land, the pension can be arranged to relax while looking at the sea from the deck on the second floor.
It is a group pension designed in a unique mass form by combining container blocks with priority on efficiency of internal space composition.
It is organized according to the usage method such as family and group meetings.
SUMMARY
-Location: Mijo-myeon, Namhae-gun, Gyeongsangnam-do
-Area: A two-storey container group pension with a building area of approximately 50 square meters.
Living in a Container explores projects made with shipping containers around the world and shares them for you.
Don't forget to take a look at the structures made with other amazing shipping containers on our site!
We invite you to send in your story and container homes photos too so we can re-share and inspire others towards a simple life too. Thank you!
You can share this using the link and social media re-share buttons below. Thanks!
» Follow Living in a Container on Social Media for regular shipping container house updates here «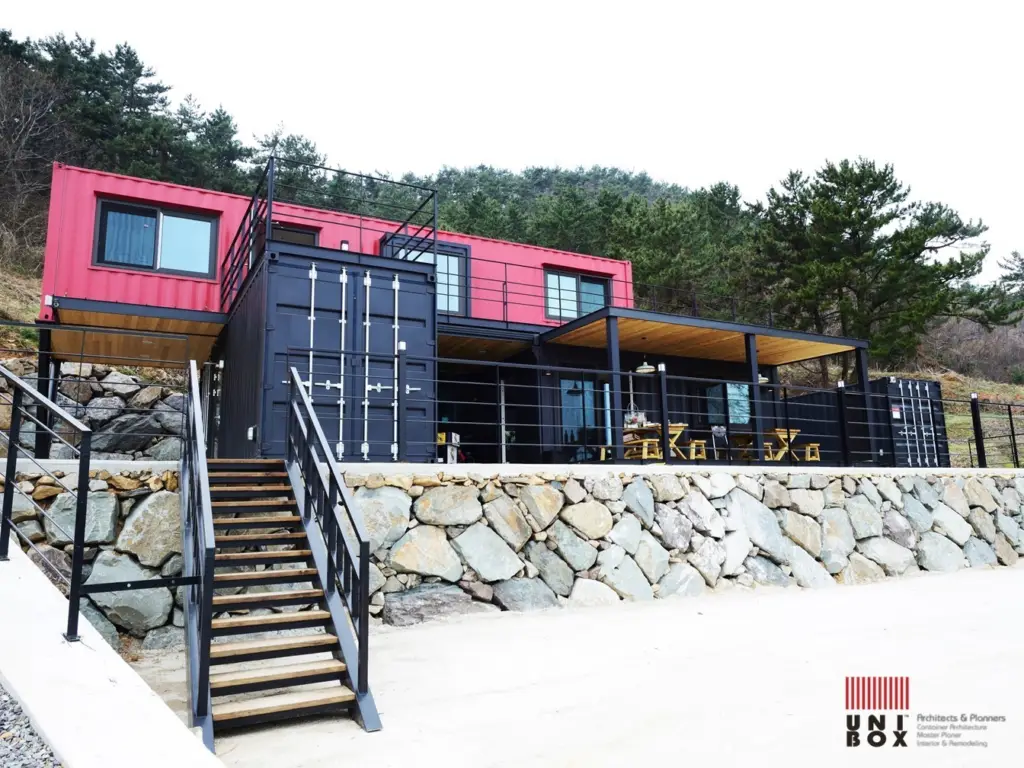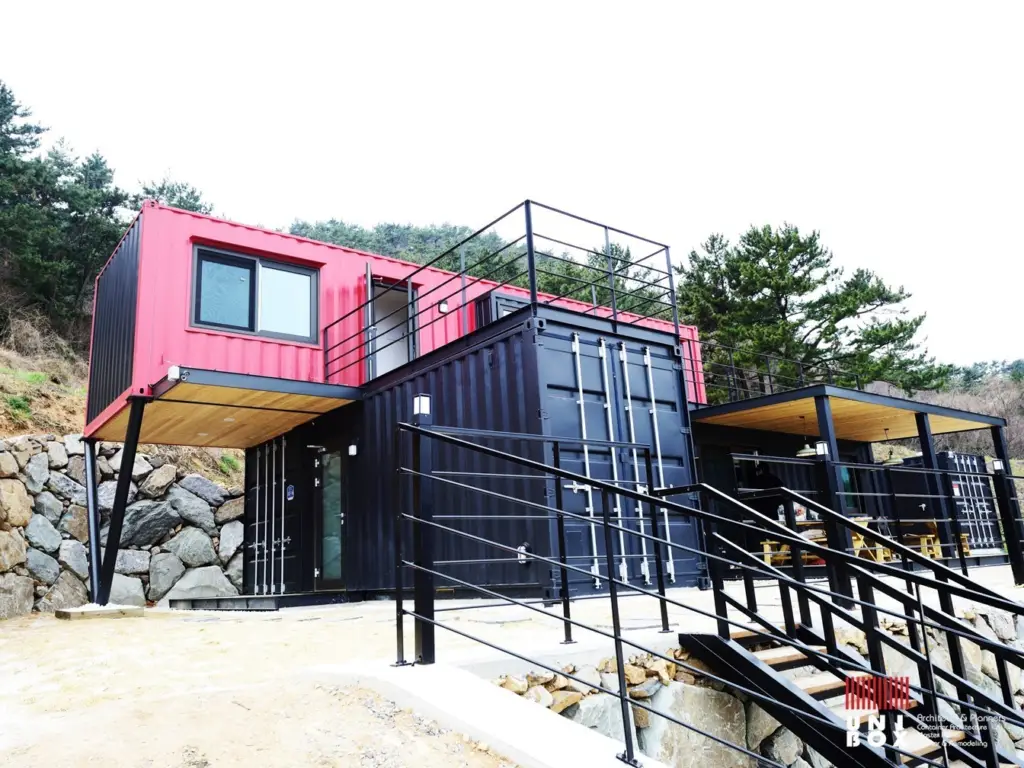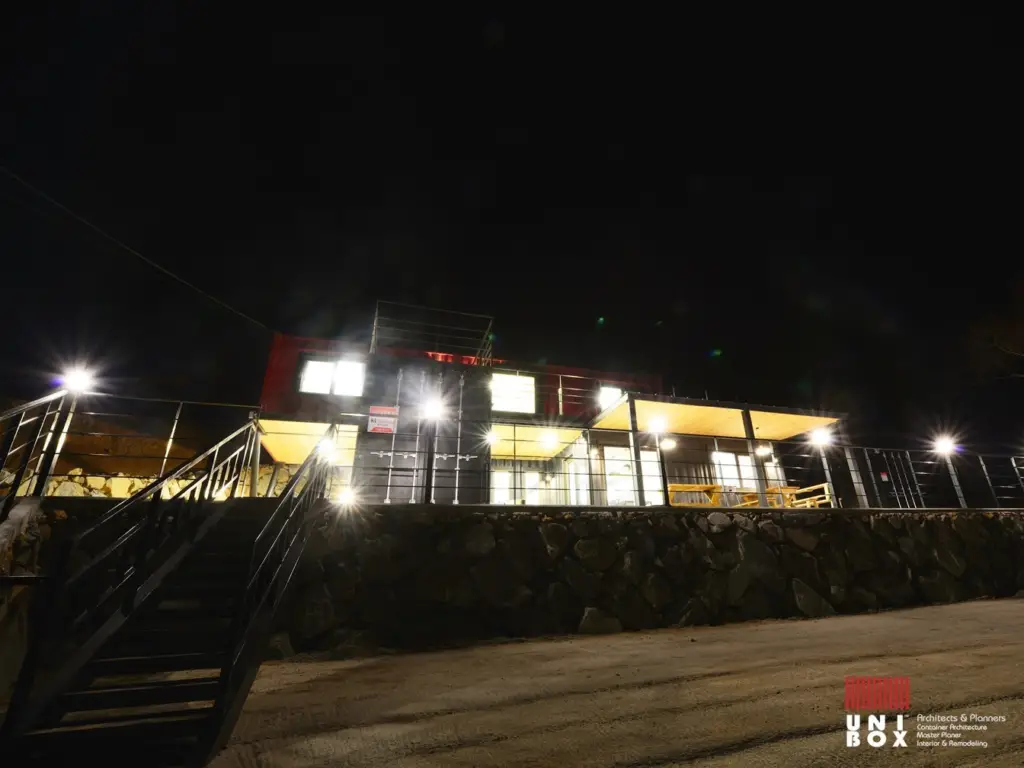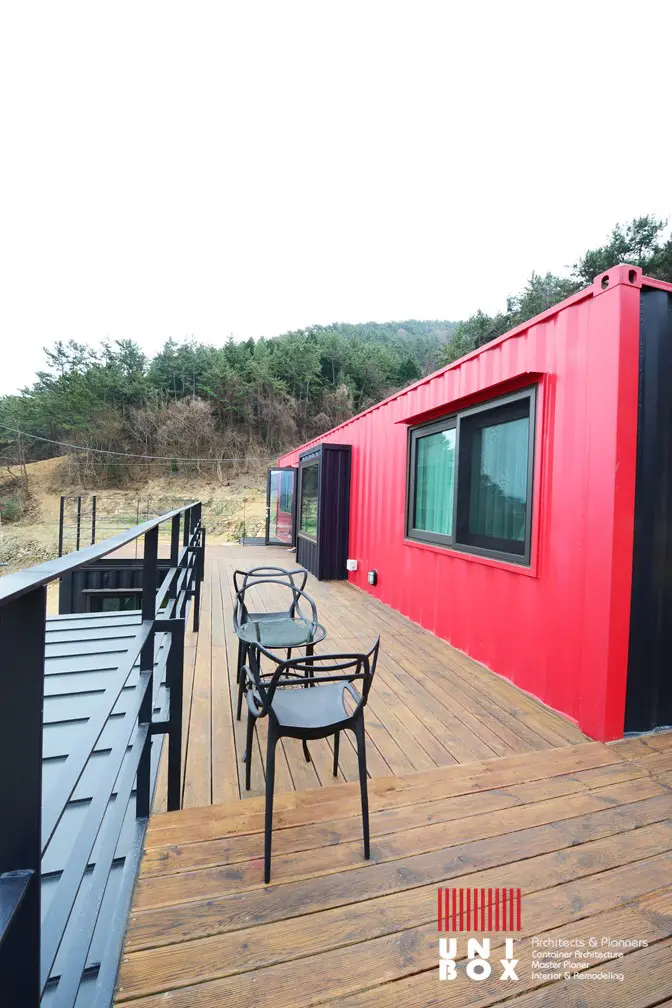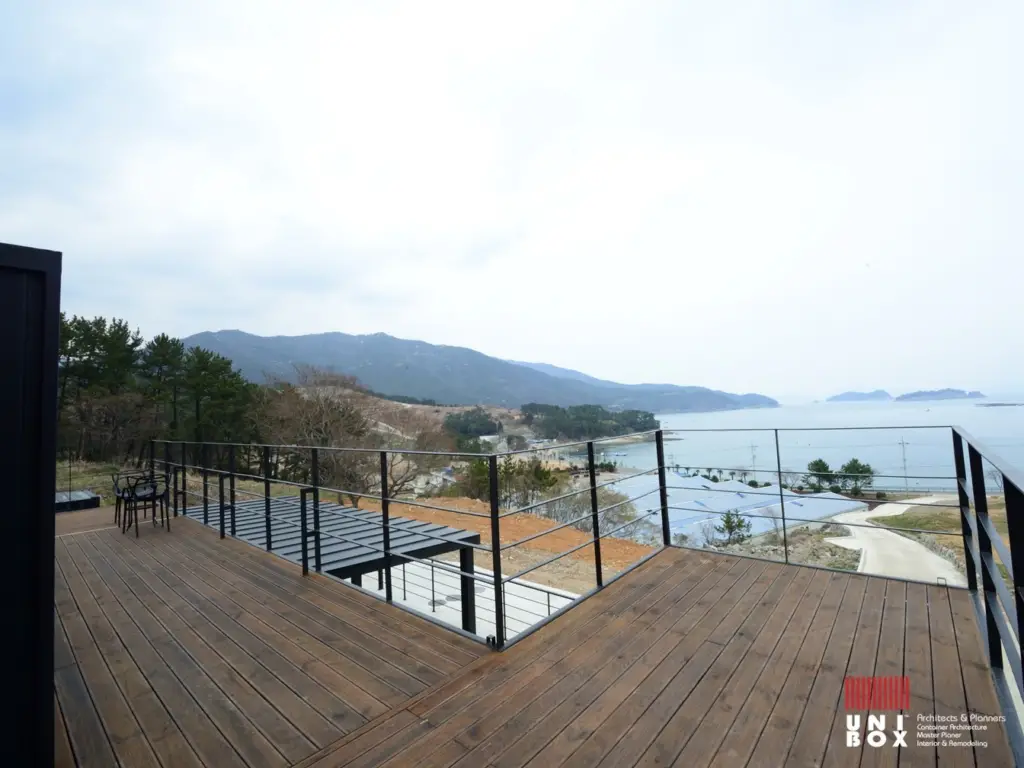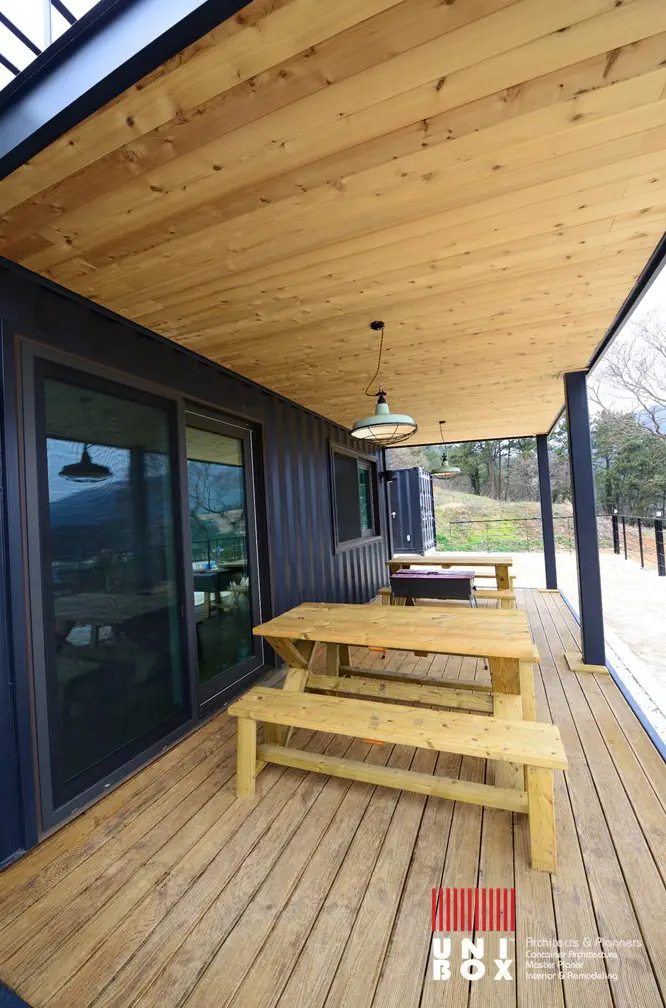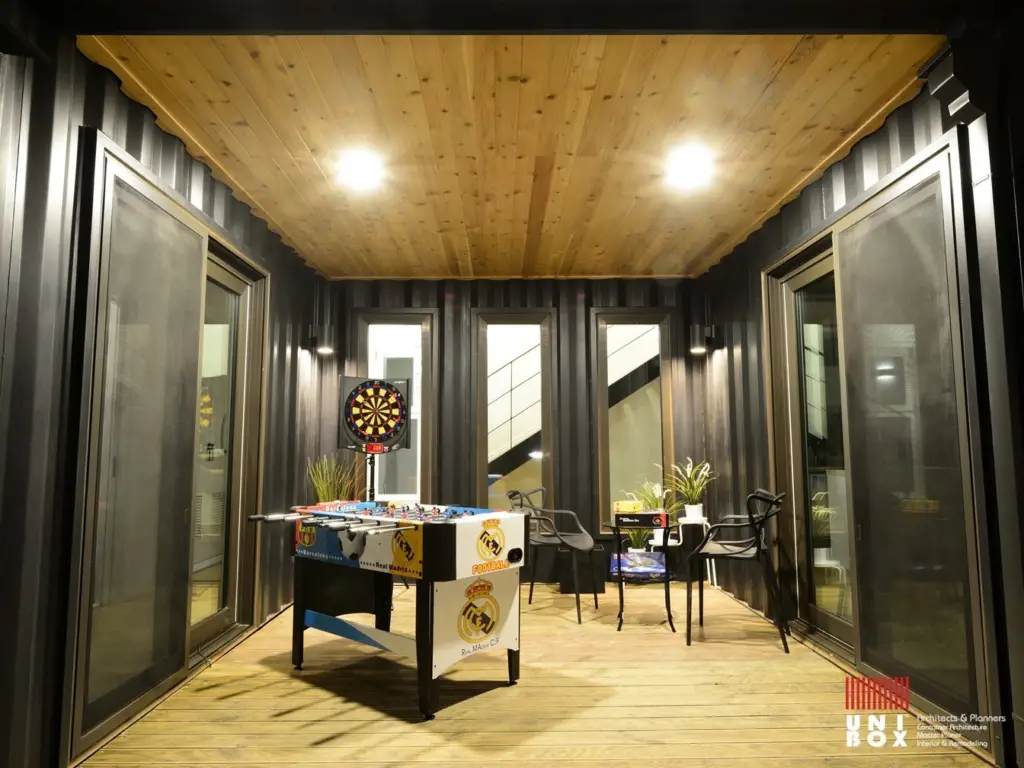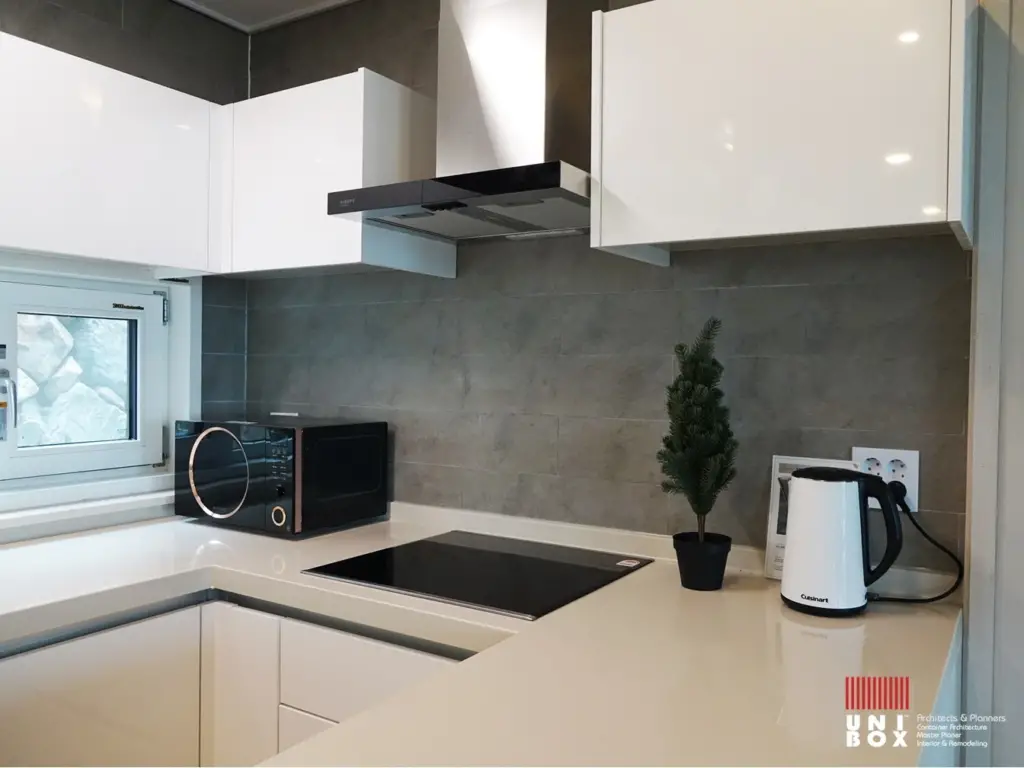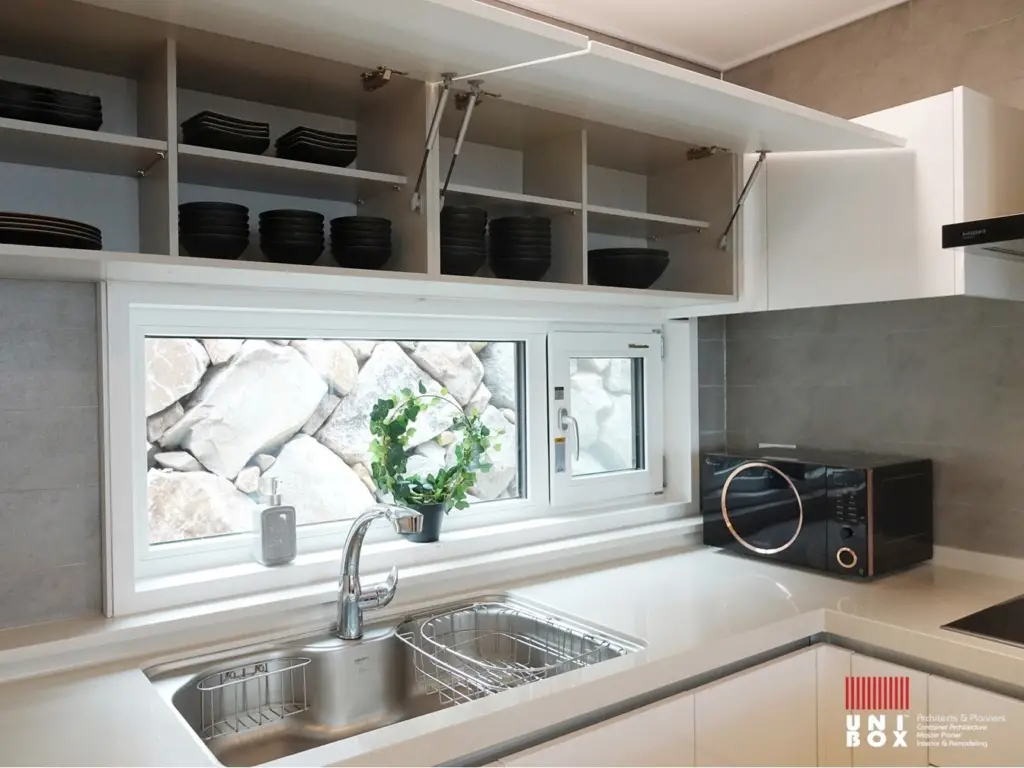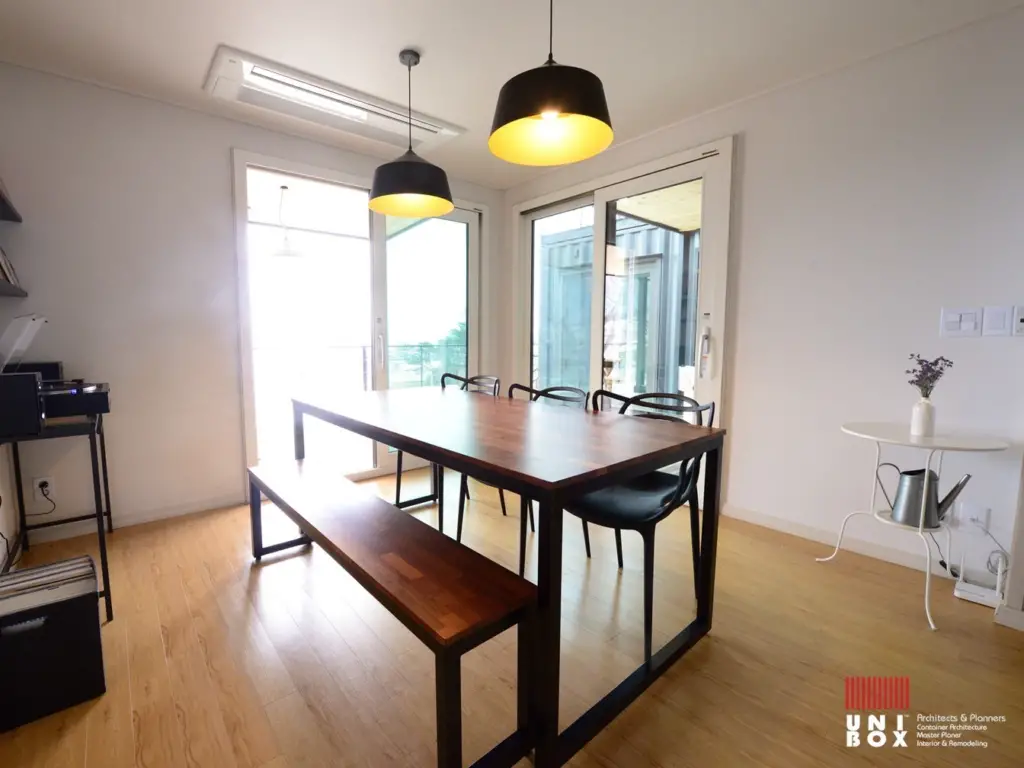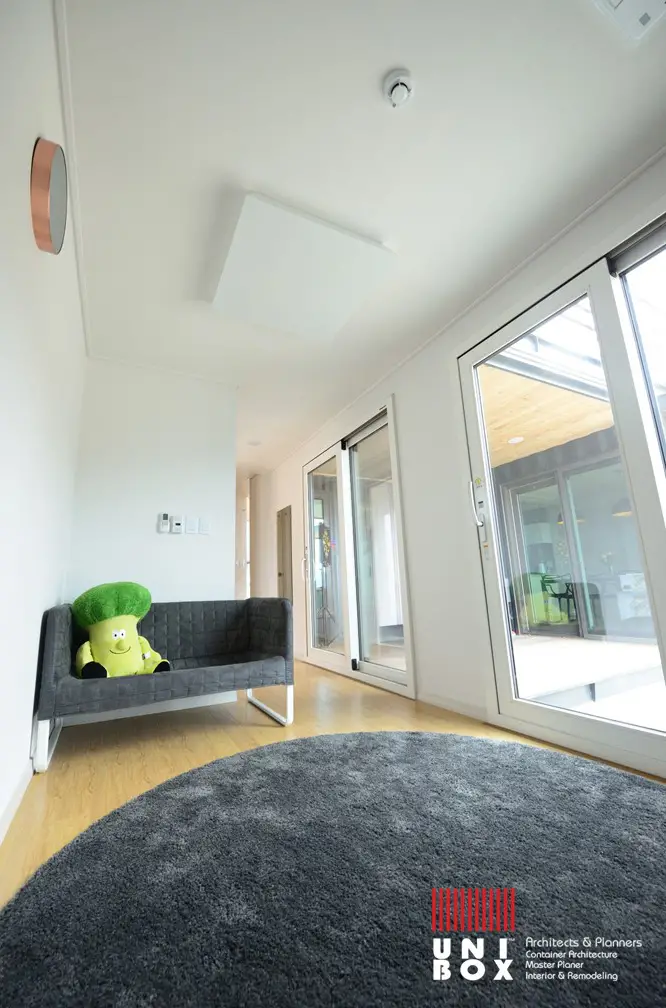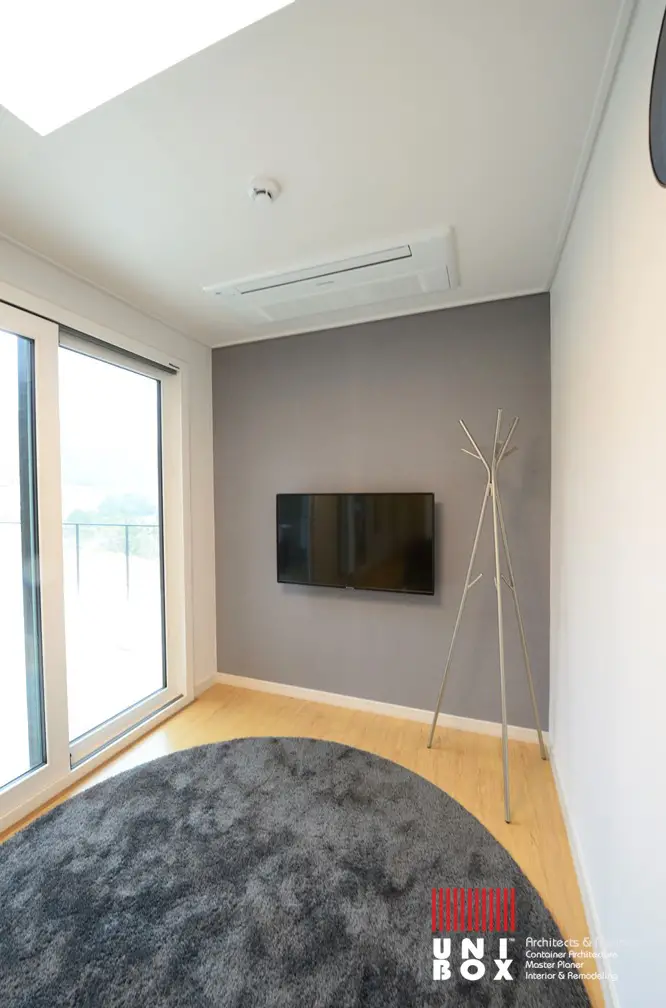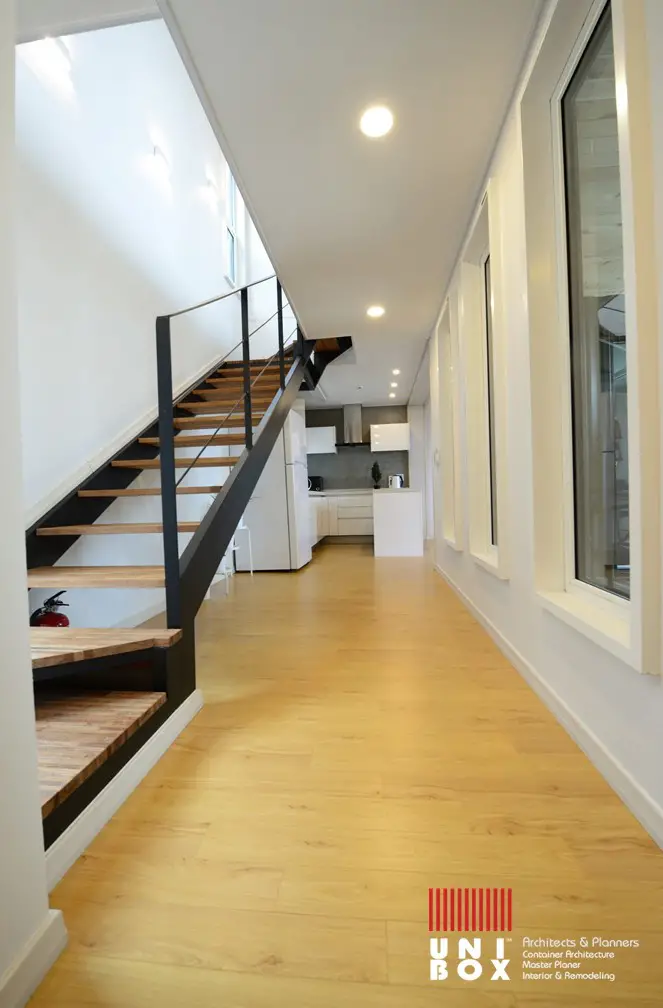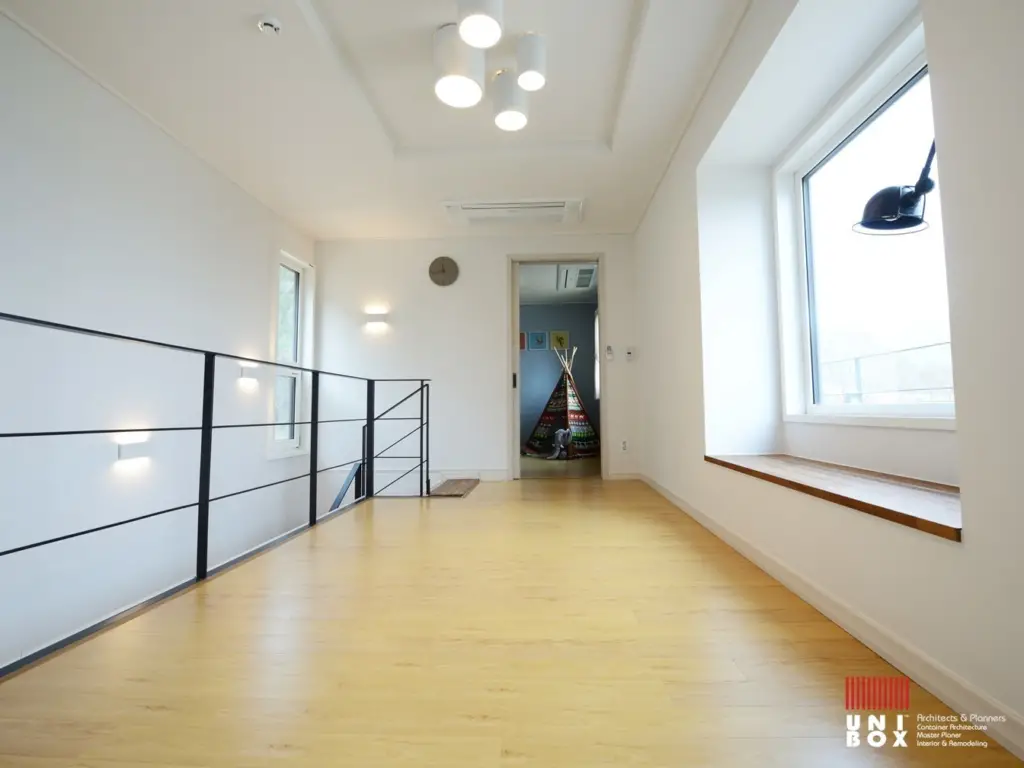 SOURCE : UNIBOX