Hi everybody ?
We continue to discover for you. Our container house on today's tour is from Portugal.
This is the story of how three used 20-foot shipping containers were turned into an epic waterfront off-grid tiny cabin in Portugal.
David from T-Rex Eco Container is an IT person with a passion for surfing. He wanted to create the perfect surf getaway for himself… So he built this incredible off-grid cabin in Portugal using three used 20-foot shipping containers.
The result is this incredible waterfront tiny house made from recycled shipping containers!
He captures rainwater with gutters on a separate shed roof and pipes the water into an underground holding tank.
Then he uses a 12-volt pump to fill a smaller water tank on the roof of his shipping container shed, and that water is gravity fed into the cabin.
For hot water, he has a coiled black hose on the roof, and the water running through the hose is heated by the sun.
The cabin has a large living room area with two couches and a drop leaf dining room table.
One of the couches doubles as a guest bed.
The shipping container doors can be opened from the outside to let light in through the large floor-to-ceiling windows.
The kitchen has a solar-powered fridge, a propane cooktop, and gravity-fed water in the sink.
There are windows and doors on all sides of the cabin to let in lots of natural light and to provide great air circulation since Portugal gets very hot in the summer.
A sideboard on the left and a shallow closet on the right provides additional storage for candles, books, and board games.
The single bedroom is pretty spacious and has a double bed, a wardrobe, and a window for light and fresh air.
The bathroom looks and "feels" as though it's on the grid, but the water is gravity-fed solar heated rainwater.
For a full tour of the shipping container cabin, watch the Exploring Alternatives video below!
Living in a Container explores projects made with shipping containers around the world and shares them for you.
Don't forget to take a look at the structures made with other amazing shipping containers on our site!
We invite you to send in your story and container homes photos too so we can re-share and inspire others towards a simple life too. Thank you!
You can share this using the link and social media re-share buttons below. Thanks!
» Follow Living in a Container on Social Media for regular shipping container house updates here «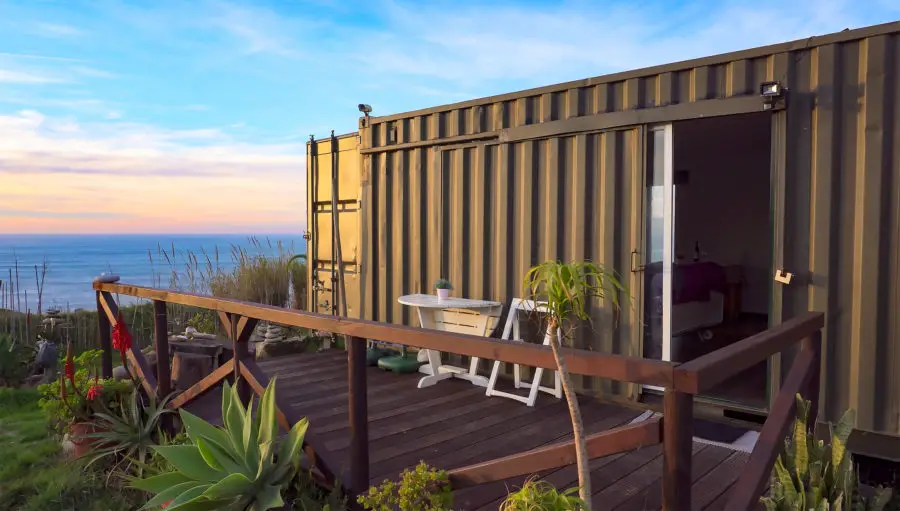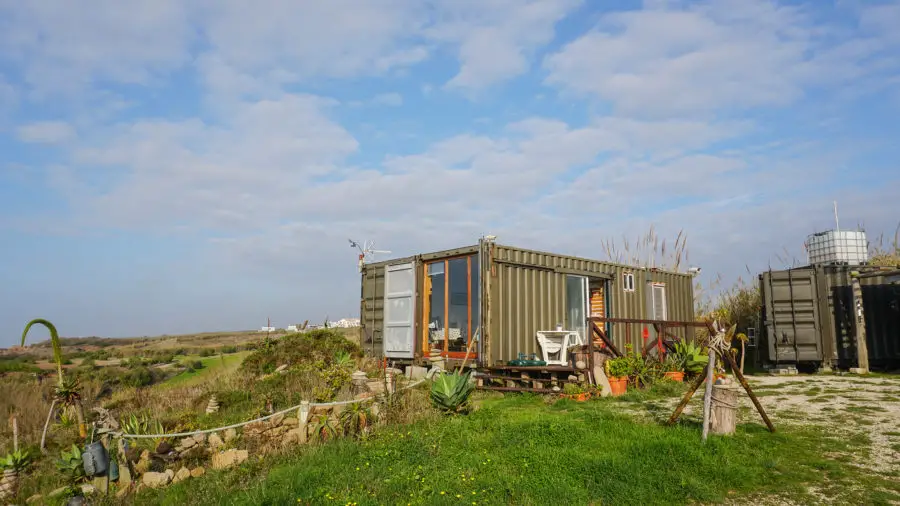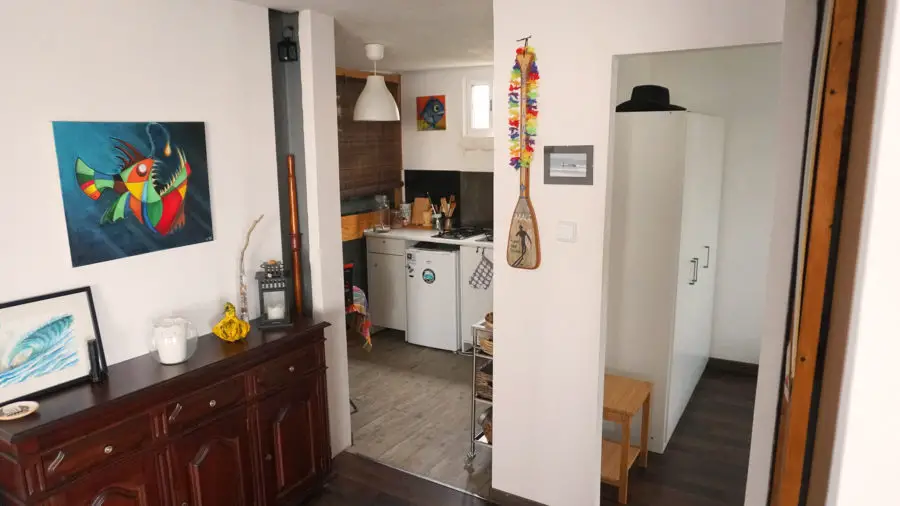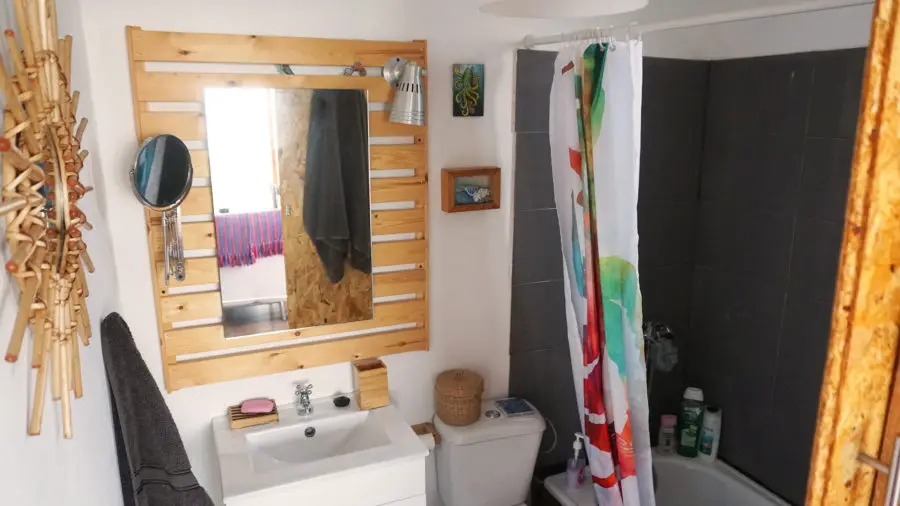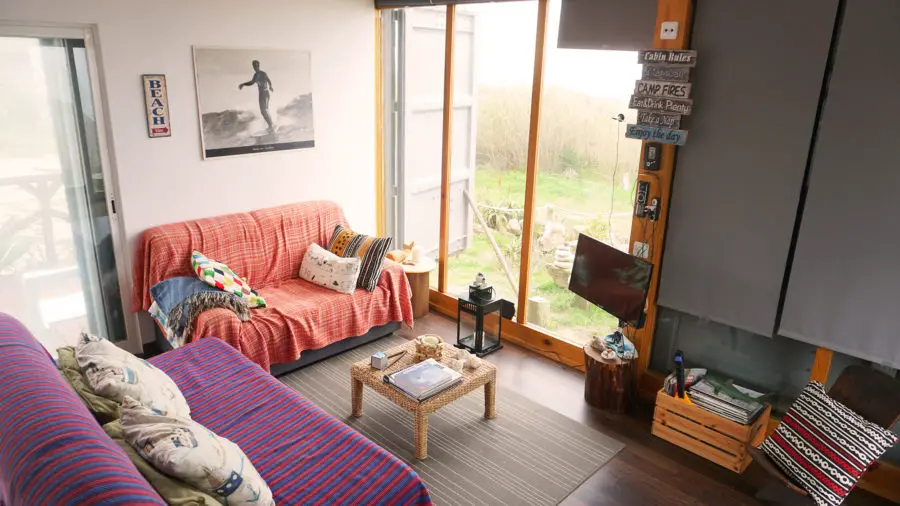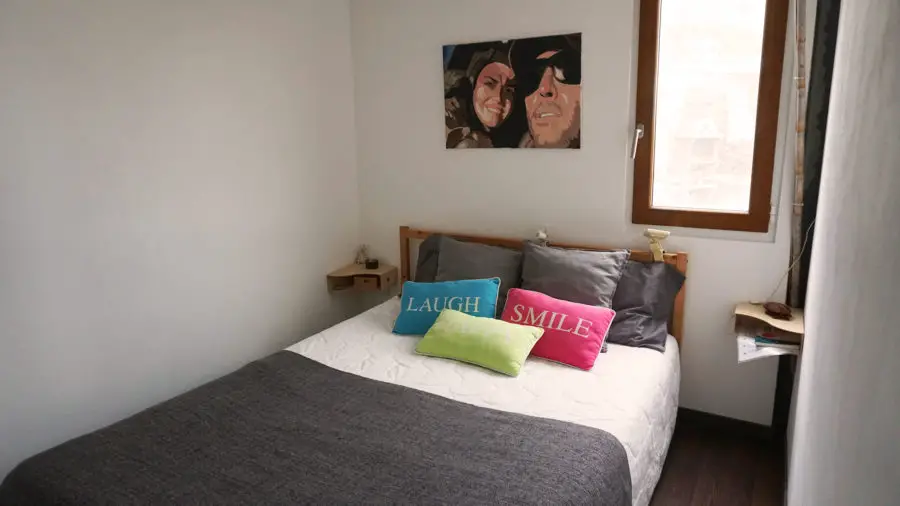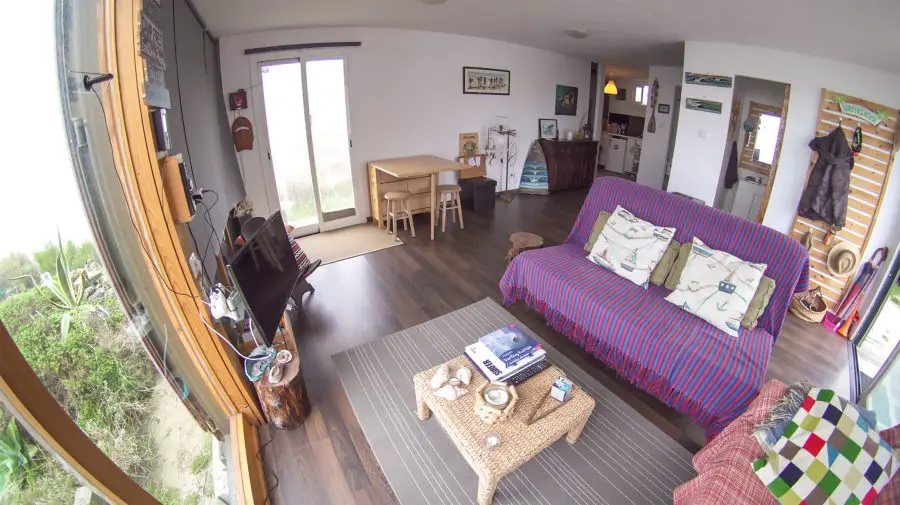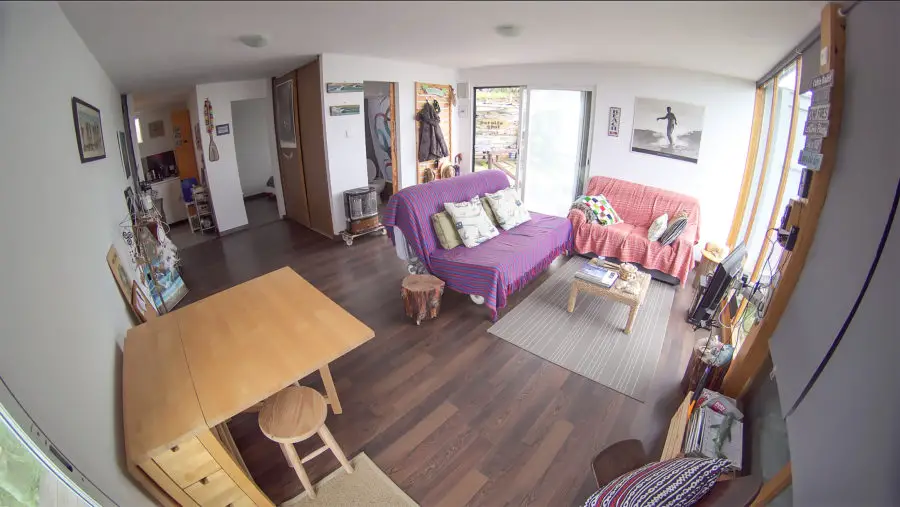 Additional Resources
Our big thanks to Exploring Alternatives for sharing!
You can share this using the e-mail and social media re-share buttons below. Thanks!