Hi everybody ?
We continue to discover for you. Our container house on today's tour is from South Korea.
Location: Yangpyeong, Gyeonggi-do
Area: 2 storey container house with a total floor area of ​​50 pyeong (including service area (deck)
The house "Trak" is designed in a unique mass form by combining container blocks with priority on efficiency of internal space composition .
Living in a Container explores projects made with shipping containers around the world and shares them for you.
Don't forget to take a look at the structures made with other amazing shipping containers on our site!
We invite you to send in your story and container homes photos too so we can re-share and inspire others towards a simple life too. Thank you!
You can share this using the link and social media re-share buttons below. Thanks!
» Follow Living in a Container on Social Media for regular shipping container house updates here «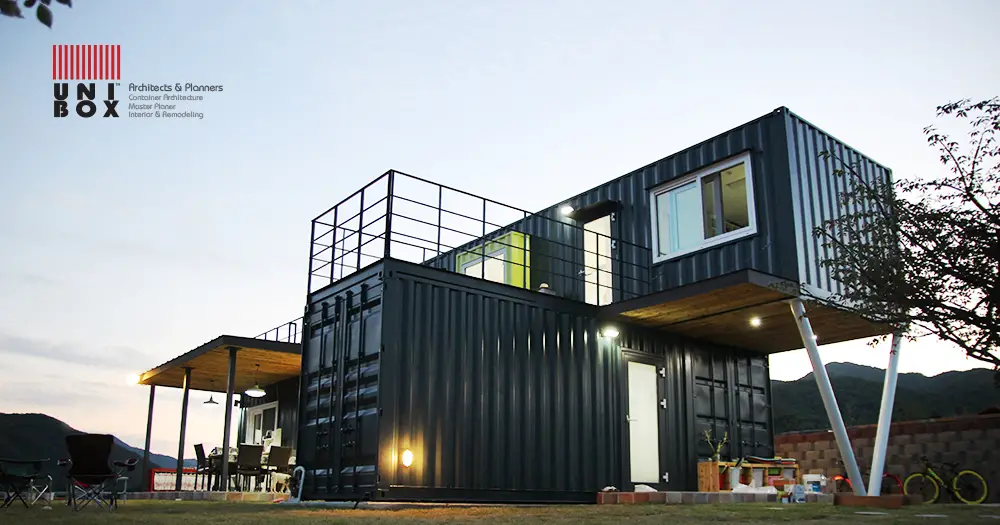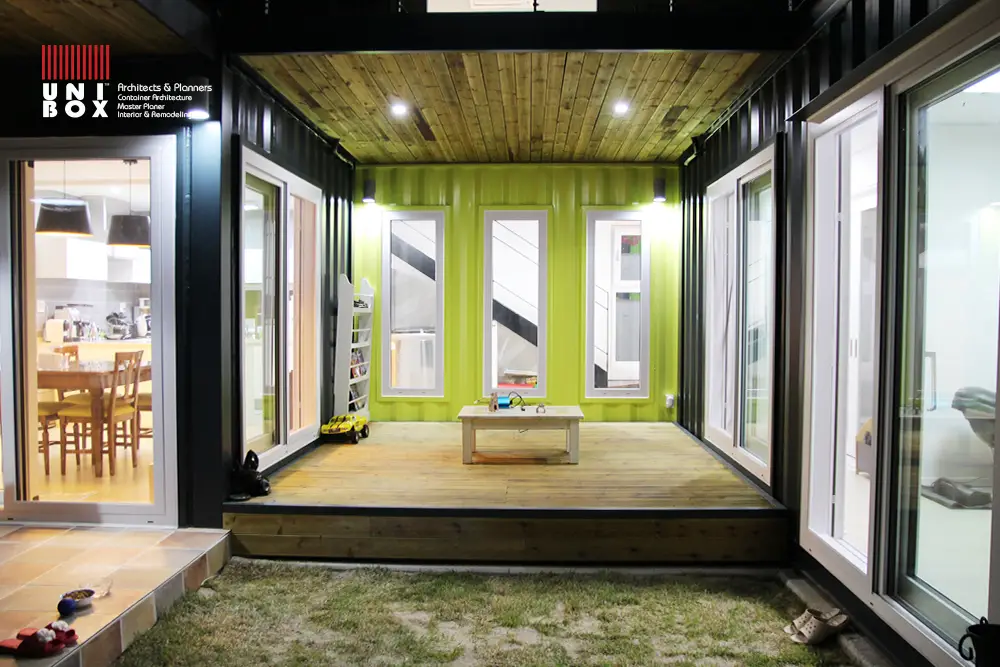 A house with a garden. It is called "Trak".
Plan a space for family communication by installing outdoor open spaces in the center of the first floor of the house.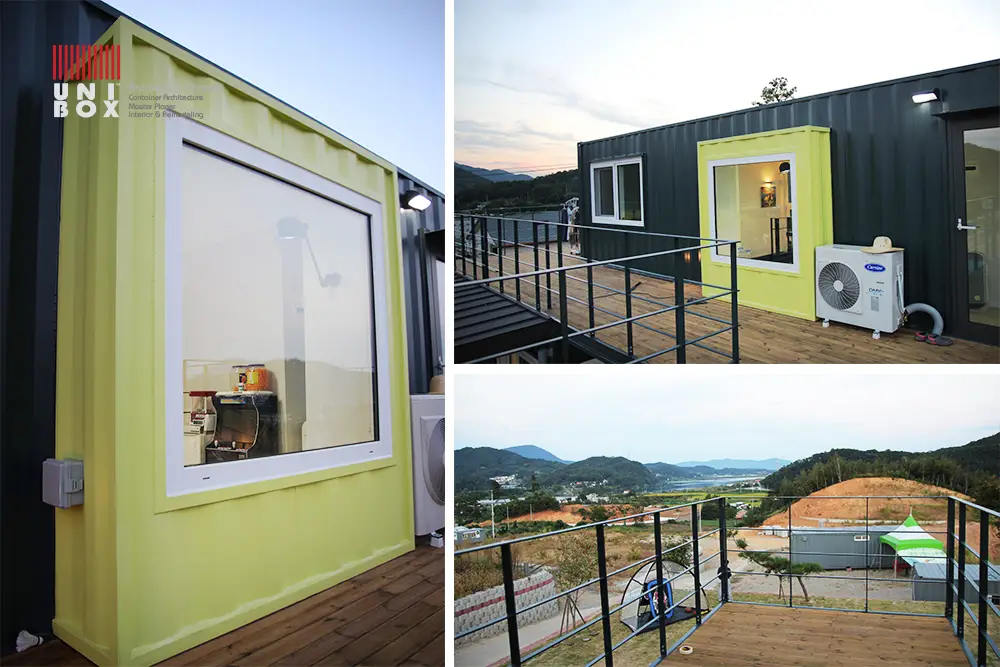 Climb up to the 2nd floor deck through the indoor staircase and enjoy the panoramic view of Namhan River.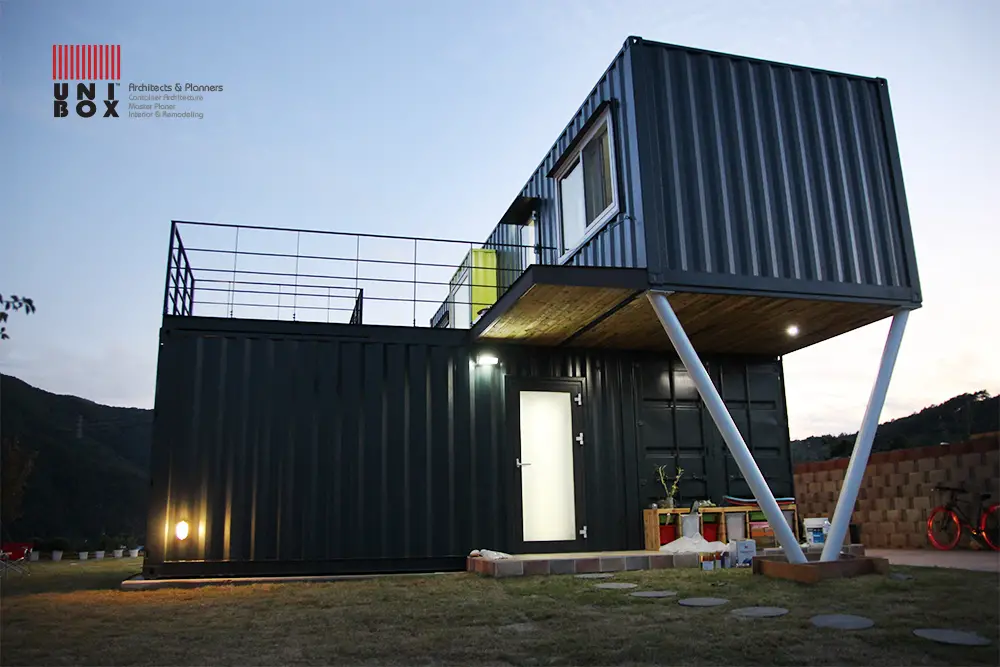 Porch & piloti of the building from the outdoor gate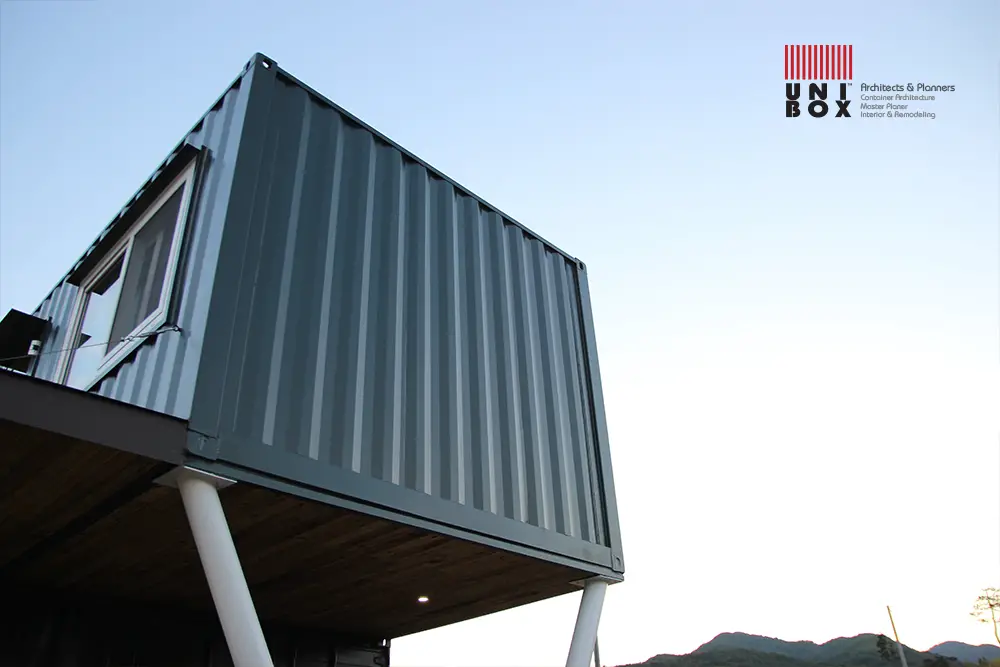 Container mass floated by front door piloti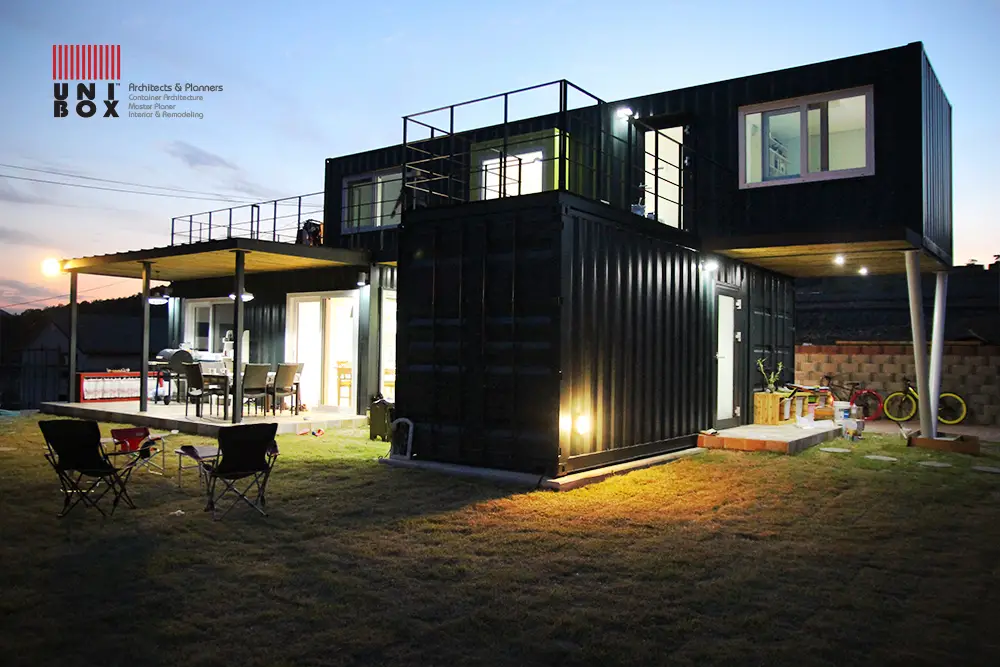 Container house "Trak" seen from the yard at dusk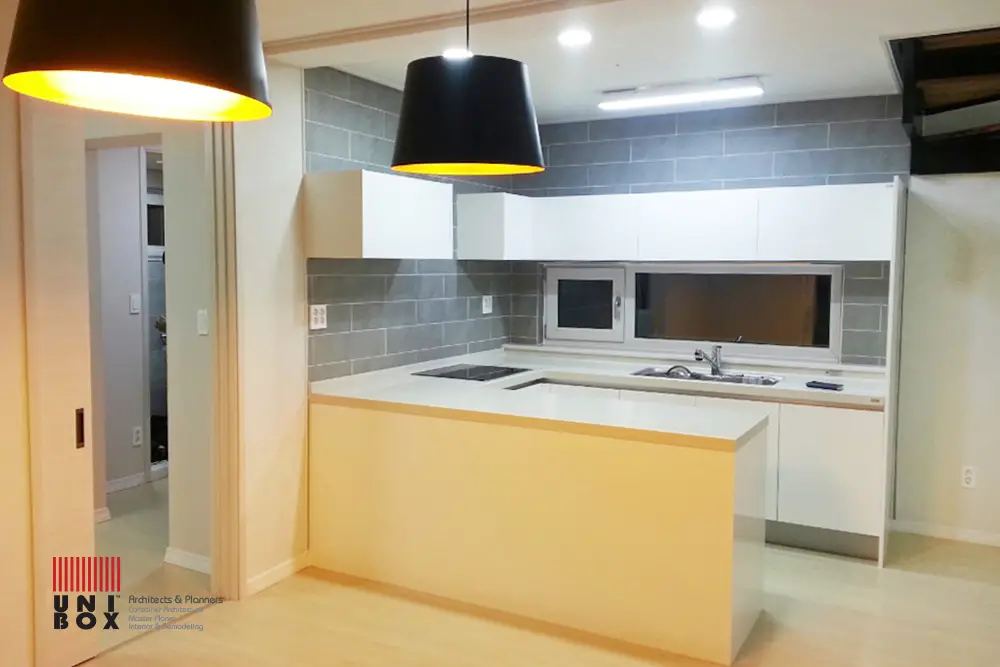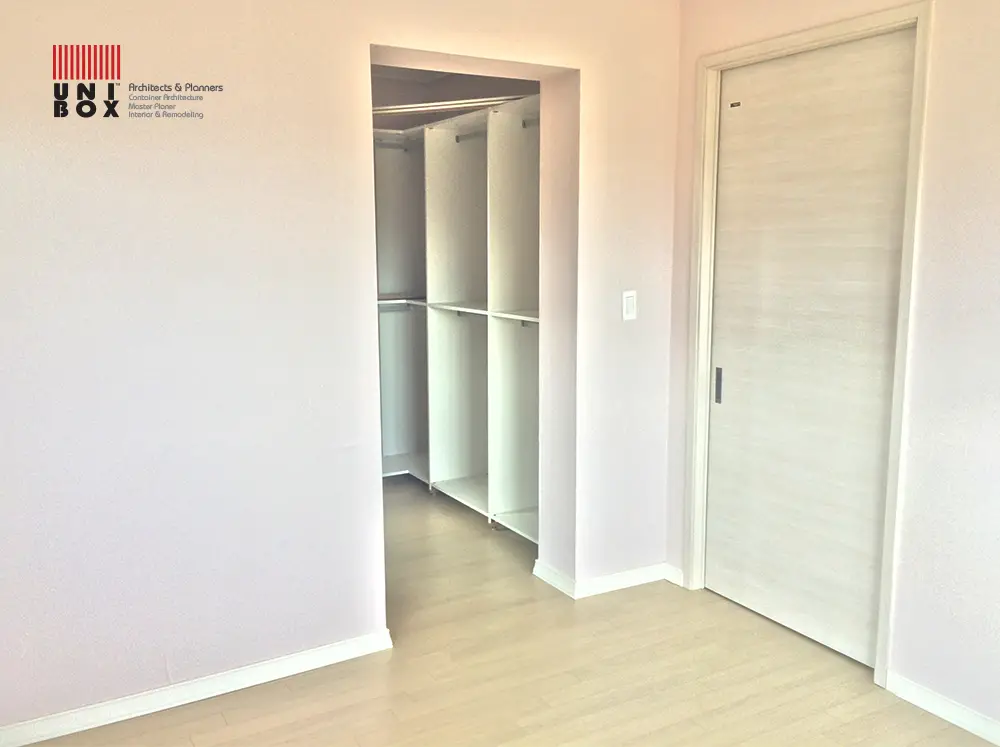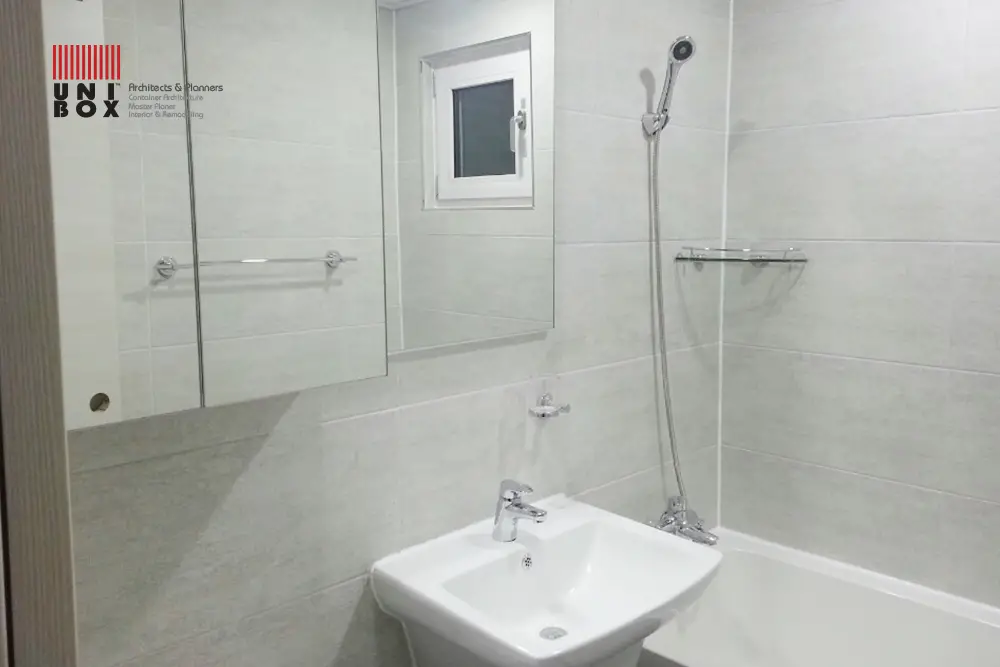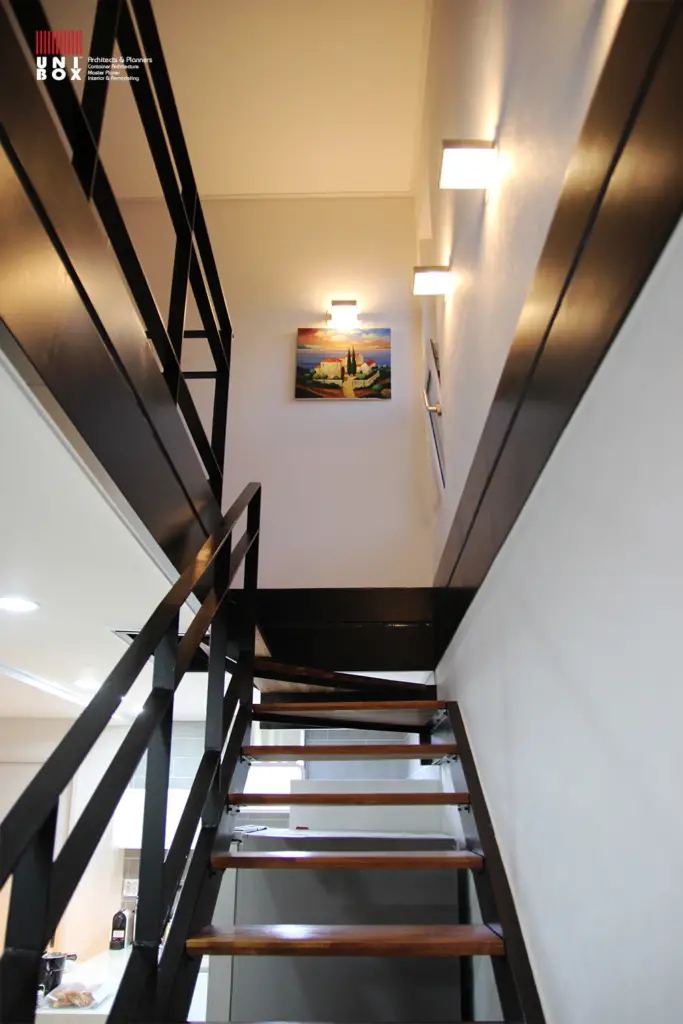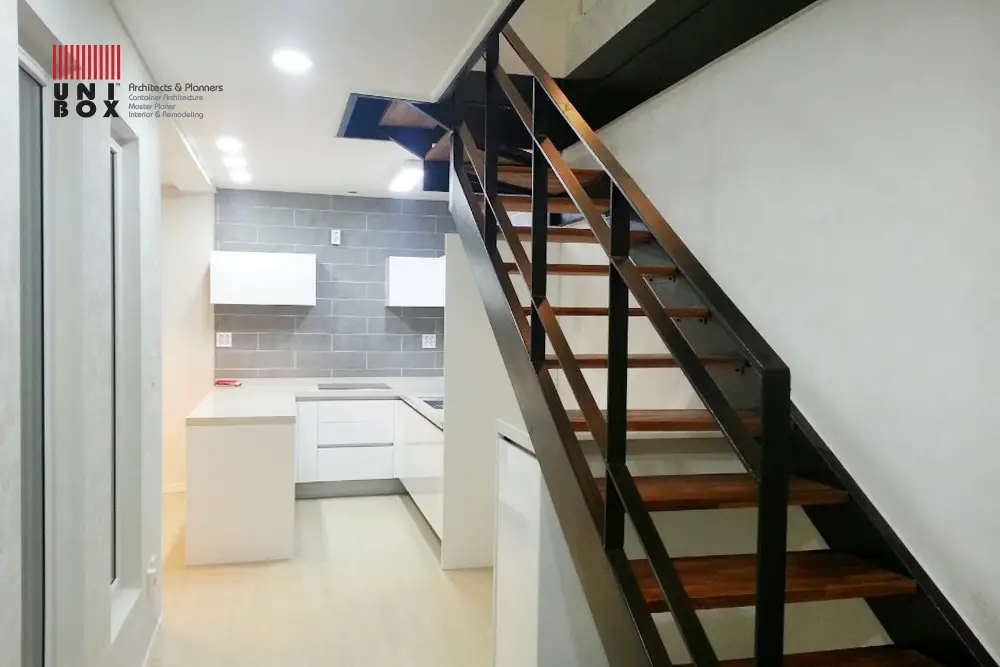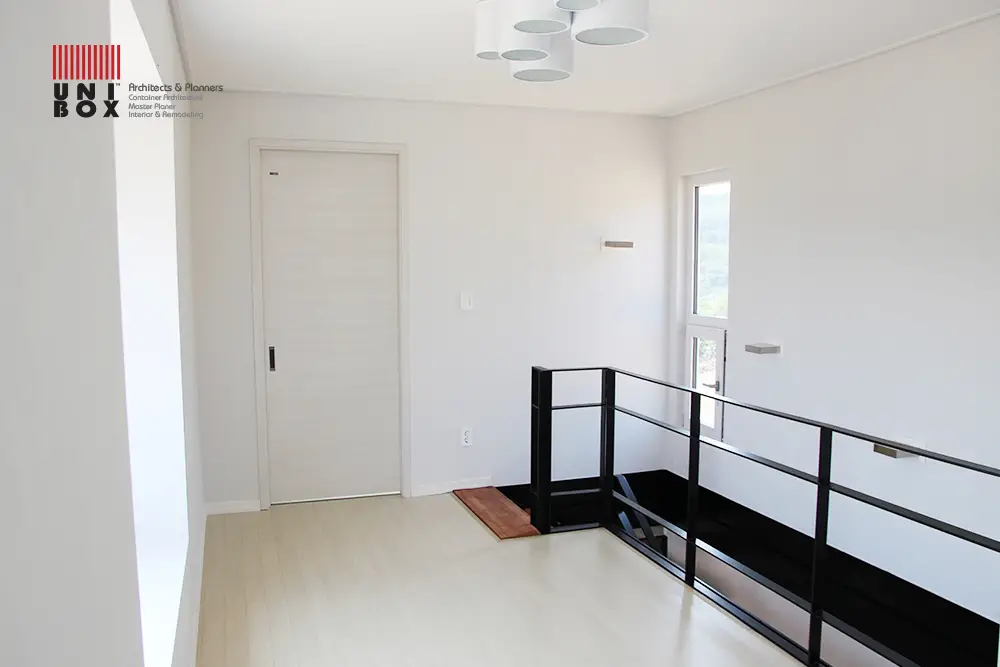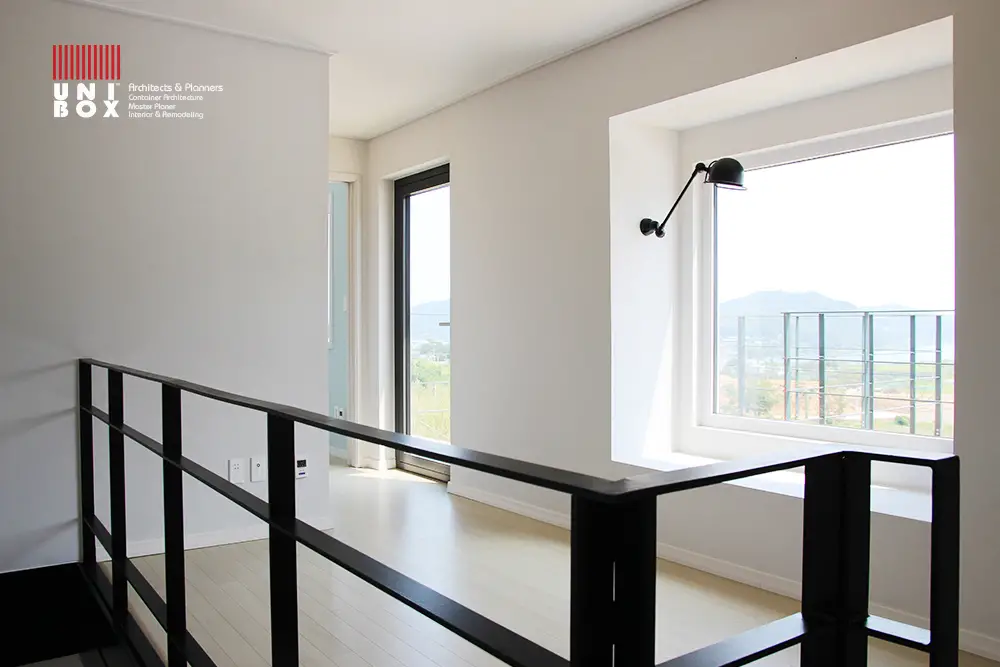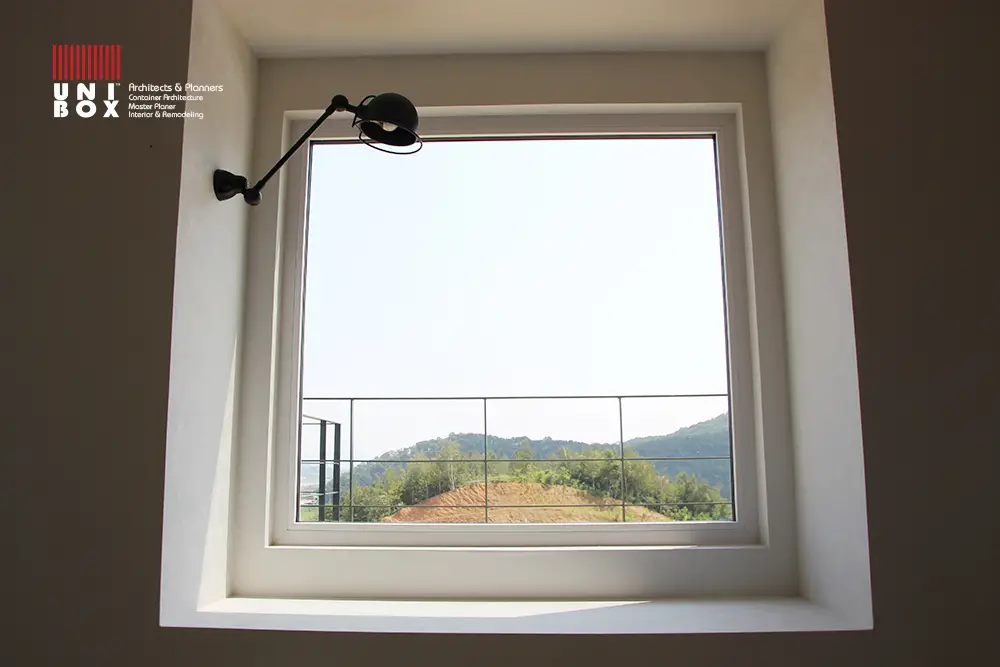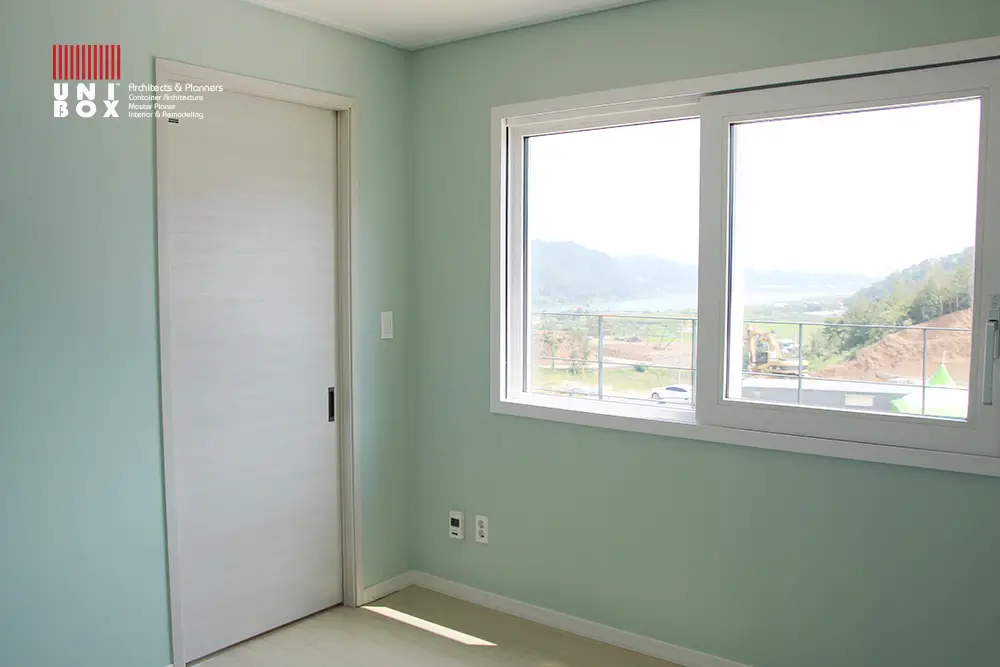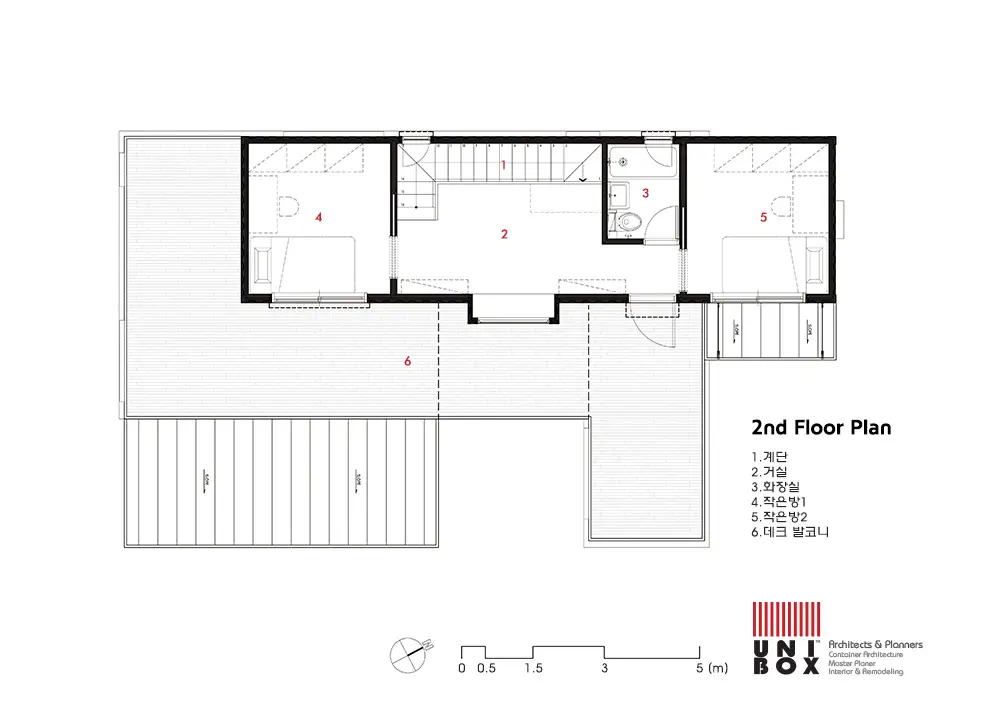 SOURCE : UNIBOX