Hi everybody ?
We continue to discover for you. Our container house on today's tour is from Usa.
The Box is a shipping container with a modern design that is set amidst the trees.
There is a bedroom with a queen-sized bed and an air mattress to add space for two more guests should you want to make it a family affair, or bring a few friends.
There is a full bath, a kitchenette, and then the rest of the space is made into a living area with all you'll need to enjoy your stay. At the end of the living area, you'll find yourself surrounded by huge windows looking high into the treetops!
Indoor and Outdoor shower
In the warmer months, you can enjoy a shower in the great outdoors under the great, big sky with the fresh air on your skin. It's such an invigorating experience!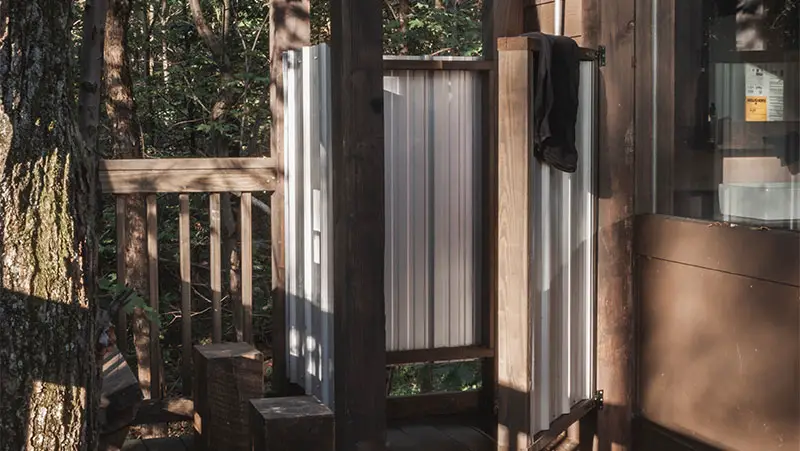 Comfy beds
All our mattresses are made by a local Amish bedding company and are very highly rated in comfort and quality so you can be well-rested on your retreat!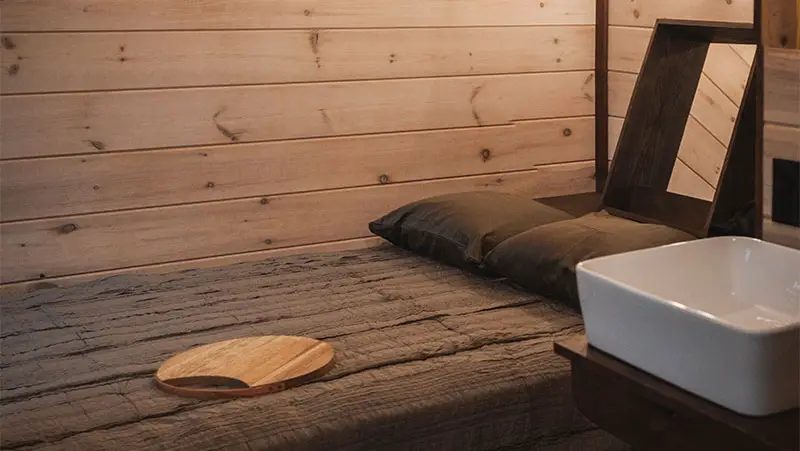 Kitchenette
Each treehouse is equipped with a small refrigerator, microwave, hot plate, tableware, and french press coffee maker along with locally roasted, fresh-ground coffee.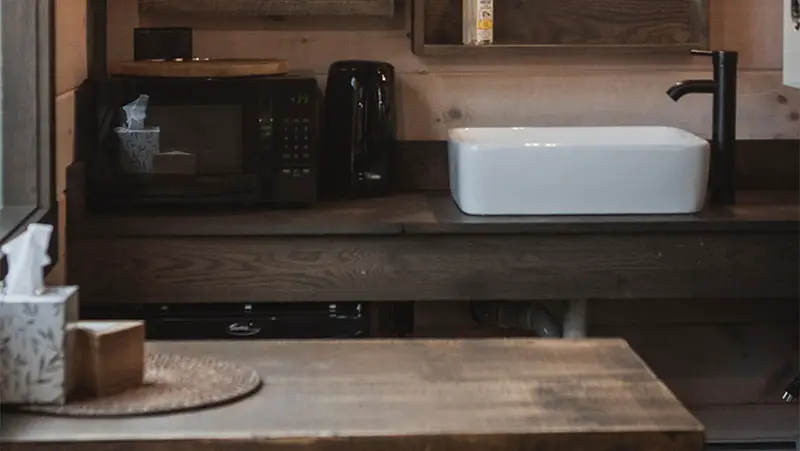 Lounge chairs
Take a break and sink into the meditation lounge seats on the deck of your treehouse. Feel your stress melt away as you relax and gaze into the foliage overhead!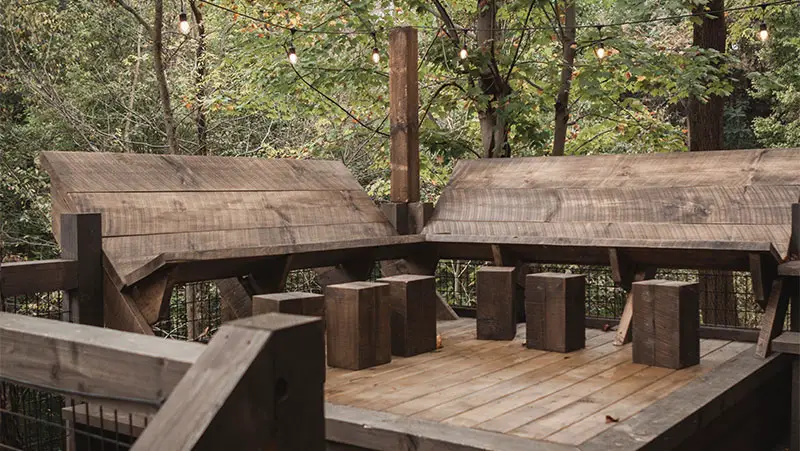 Outdoor fire pit
Each deck is equipped with a natural gas fire pit! It is simple; Just turn the key, ignite, and enjoy the warmth and comfort of the dancing, flickering flames.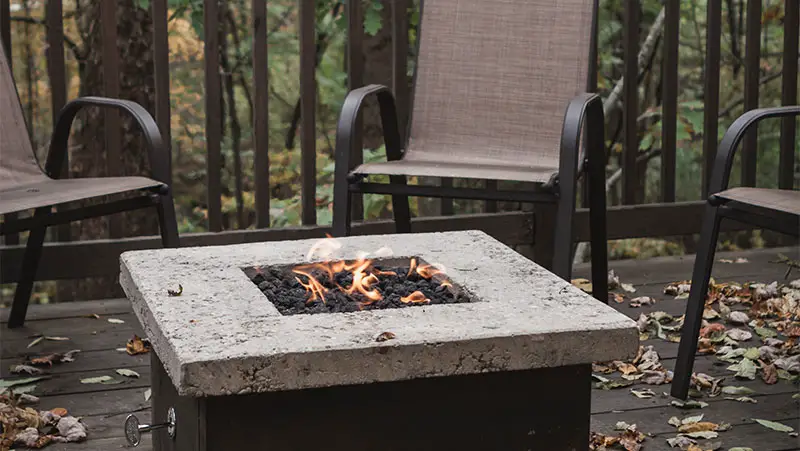 Living in a Container explores projects made with shipping containers around the world and shares them for you.
Don't forget to take a look at the structures made with other amazing shipping containers on our site!
We invite you to send in your story and container homes photos too so we can re-share and inspire others towards a simple life too. Thank you!
You can share this using the link and social media re-share buttons below. Thanks!
» Follow Living in a Container on Social Media for regular shipping container house updates here «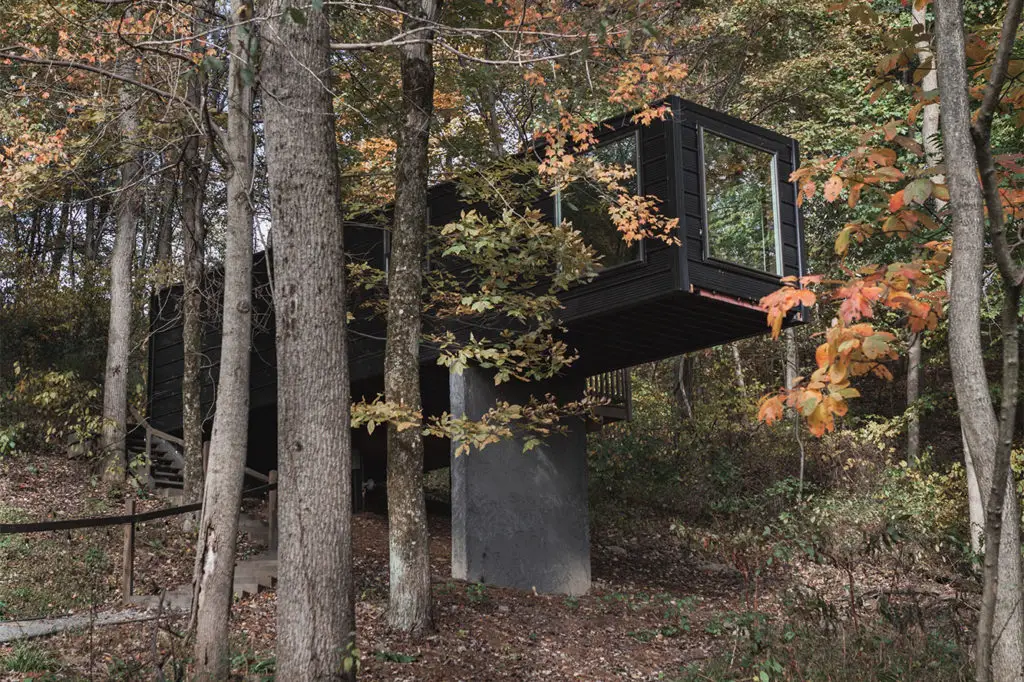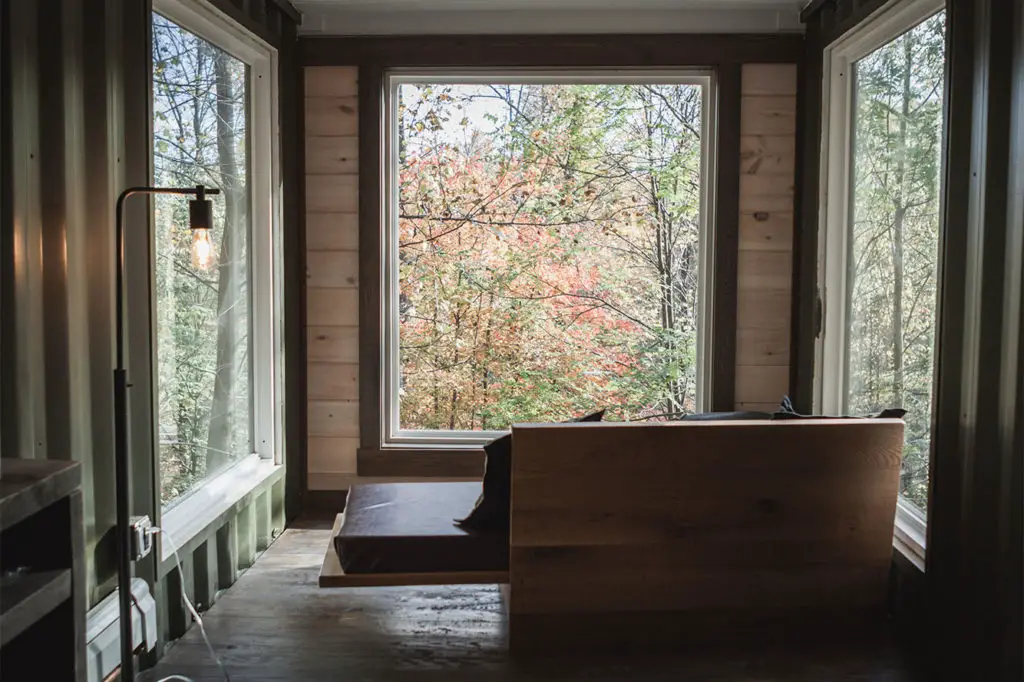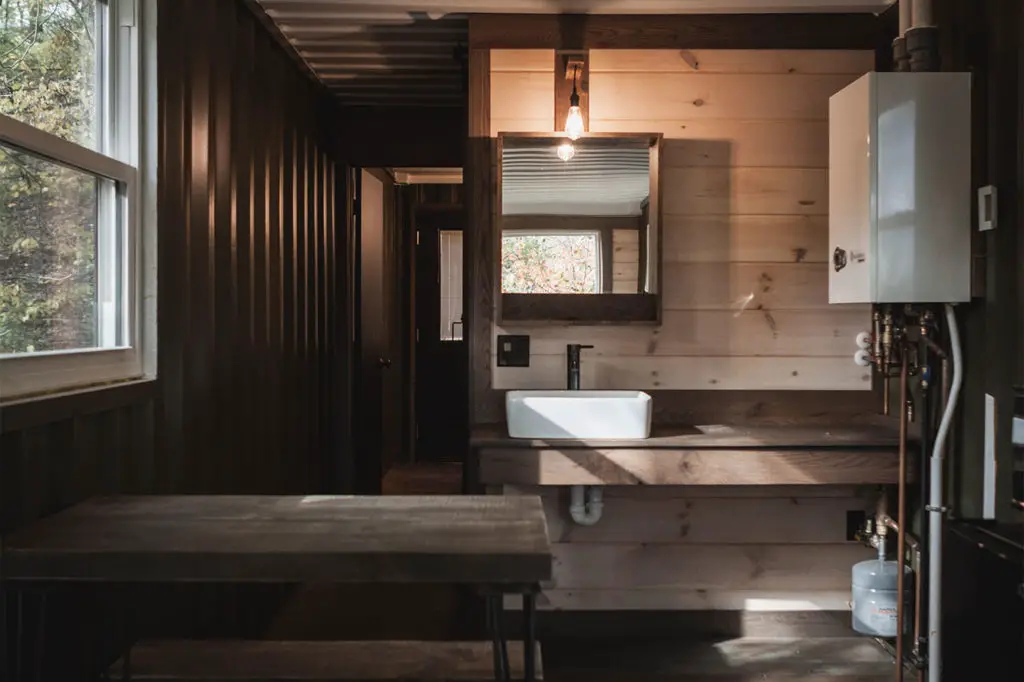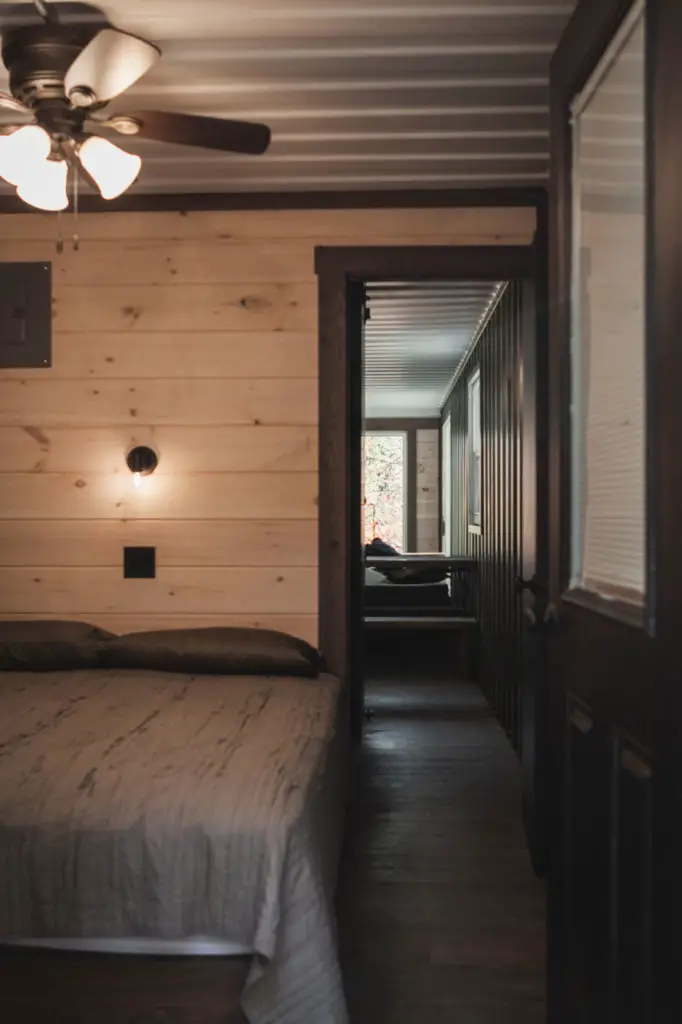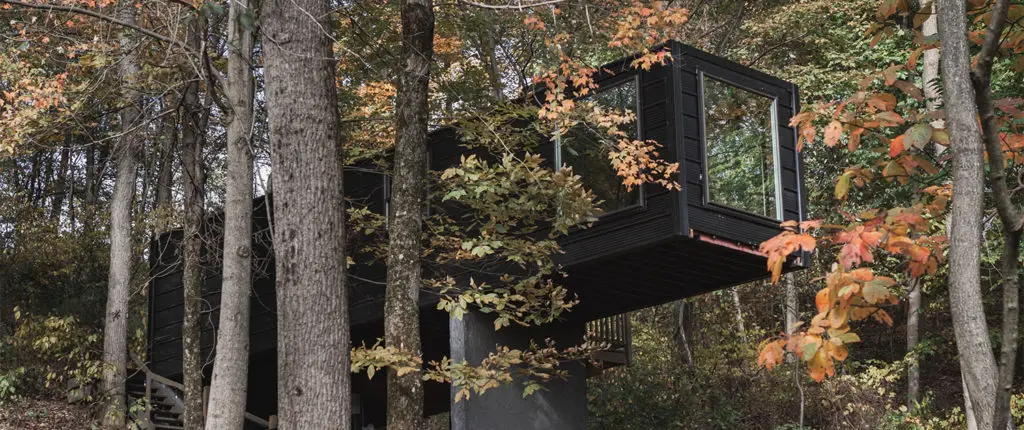 Producer : Dwellbox