Probably one of the most innovative challenges on Design Star All Stars involves a shipping container home ! The challenge was for designers to take a 20′ x 8′ shipping container and transform it into a comfortable, livable space. The winner would get a $25,000 prize!
Tom's container home was redesigned into a cozy, luxe space with a dining and reading nook, living area, and sleeping space. The home also had built-in bookshelves and a small outdoor patio!
Images © HGTV
Living in a Container explores projects made with shipping containers around the world and shares them for you.
Don't forget to take a look at the structures made with other amazing shipping containers on our site!
We invite you to send in your story and container homes photos too so we can re-share and inspire others towards a simple life too. Thank you!
You can share this using the link and social media re-share buttons below. Thanks!
» Follow Living in a Container on Social Media for regular shipping container house updates here «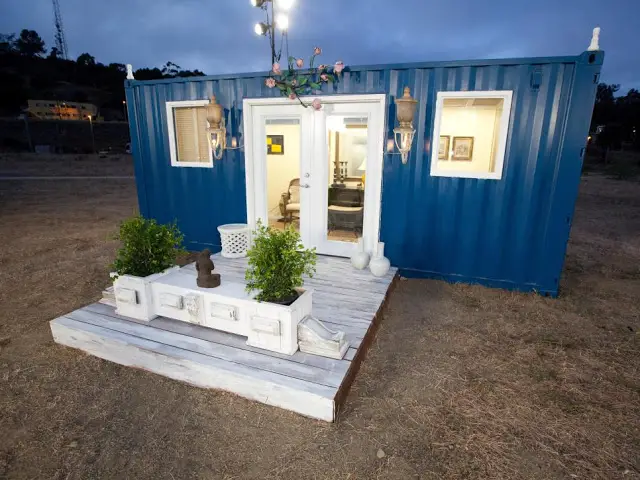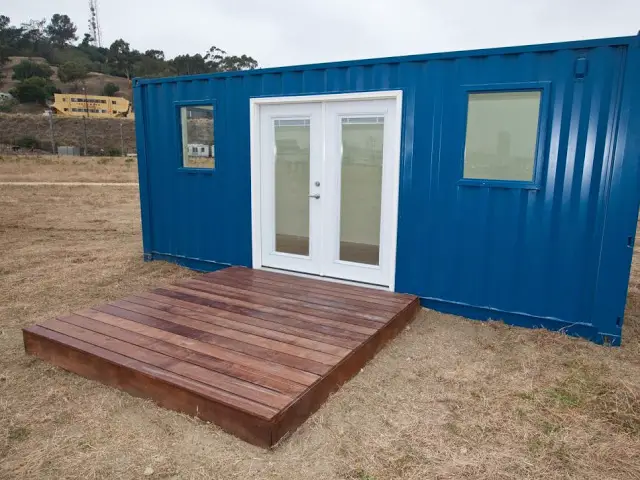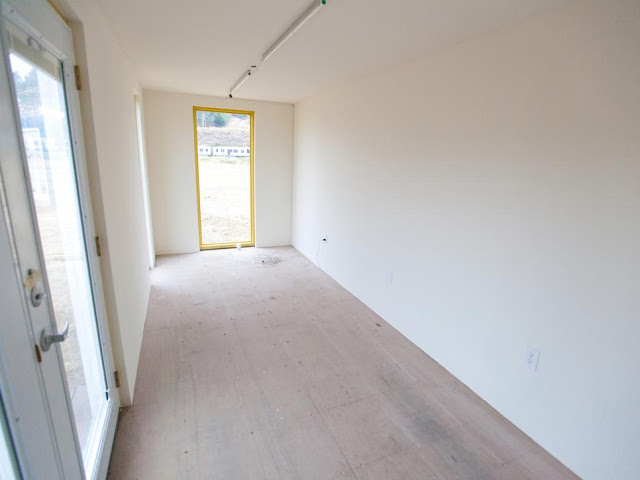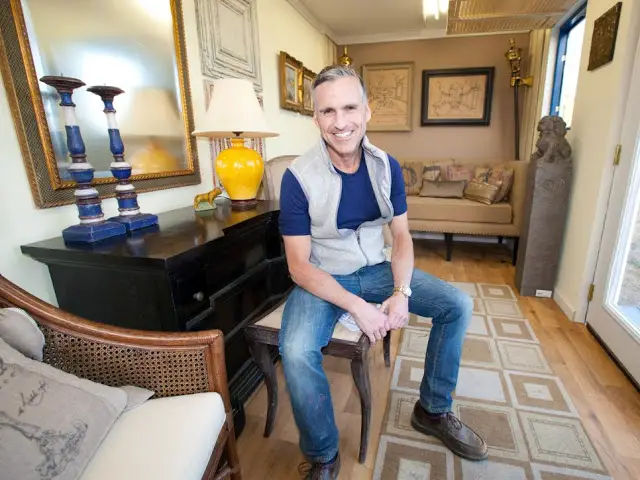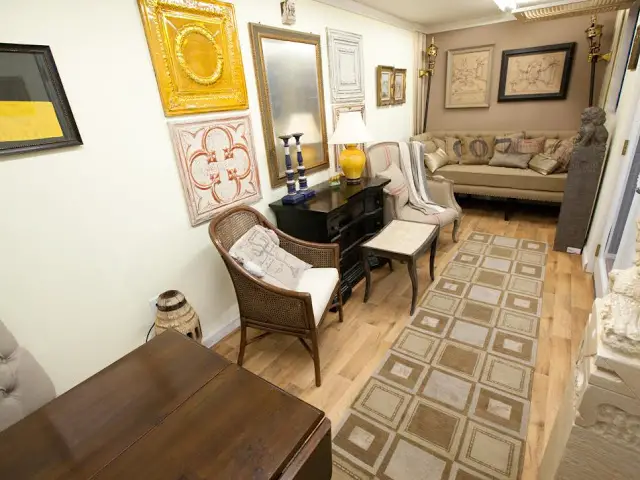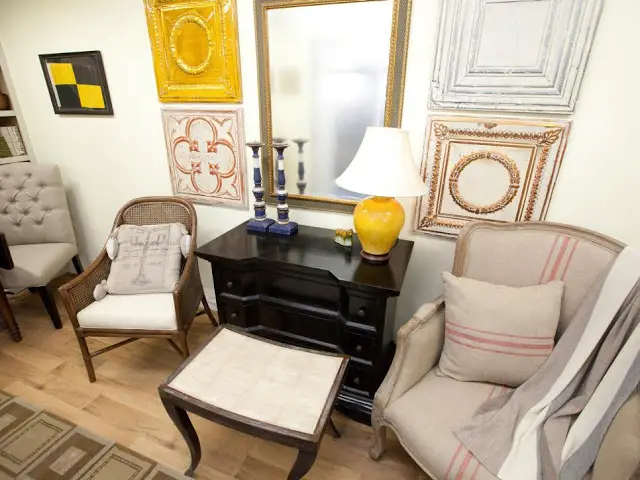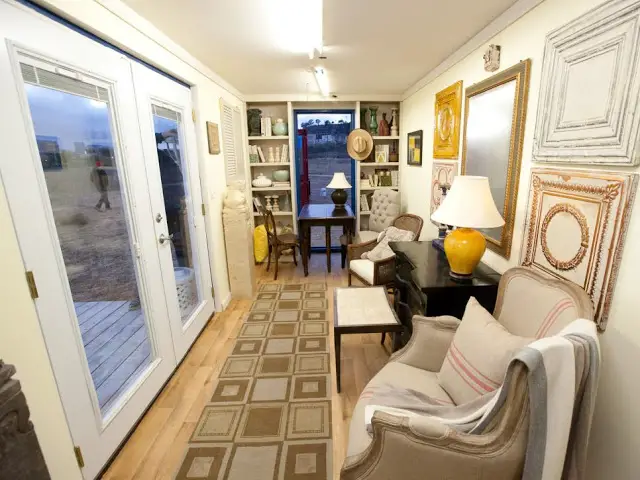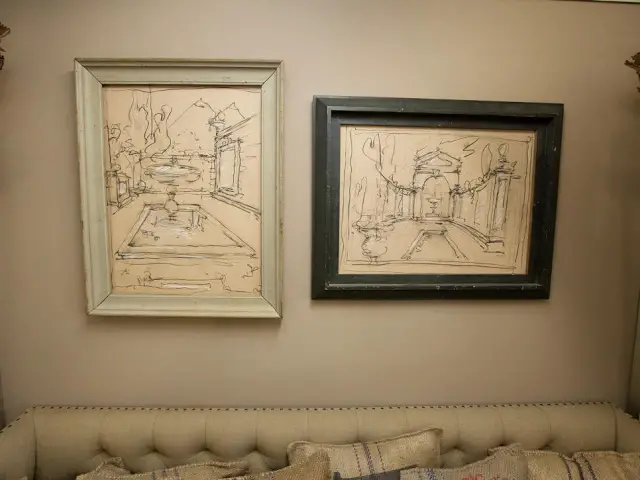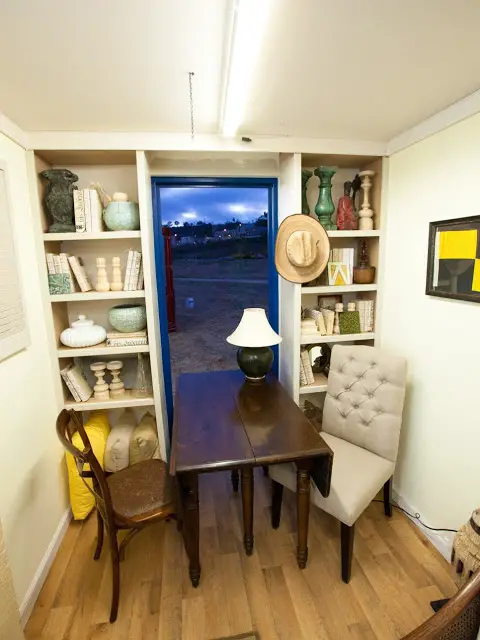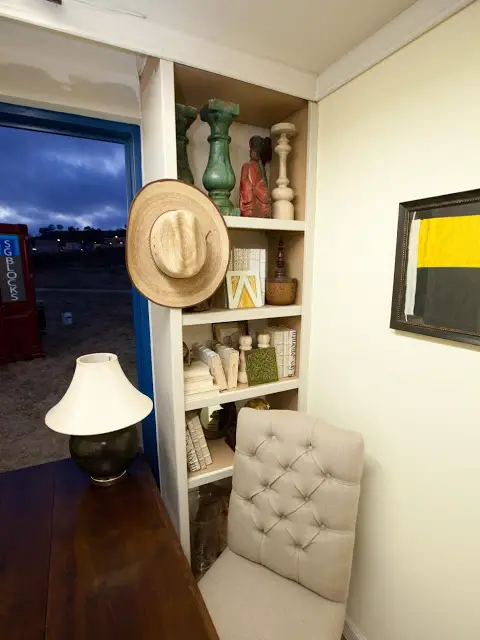 Source : tinyhousetown