I guess it can't be a coincidence that we are constantly thinking about how creative the designs made with shipping container houses can be.
Homes made with these recycled steel boxes are truly amazing.
It is quite simple when considered with straight logic. Stack the containers, decorate the interior and have fun… As a matter of fact, this is exactly the advantage of container houses over traditional construction methods.
Shipping containers save you weeks of rough construction time very quickly.
Especially after the pandemic, people's escaping to the countryside and the desire to start living there by building their house quickly increased the popularity of the houses made with shipping containers.
If there is a product whose popularity is increasing, of course, the market is starting to take shape accordingly. Many designers have now increased their rare shipping container house designs. Some designers, on the other hand, only make designs for shipping containers, especially on social media.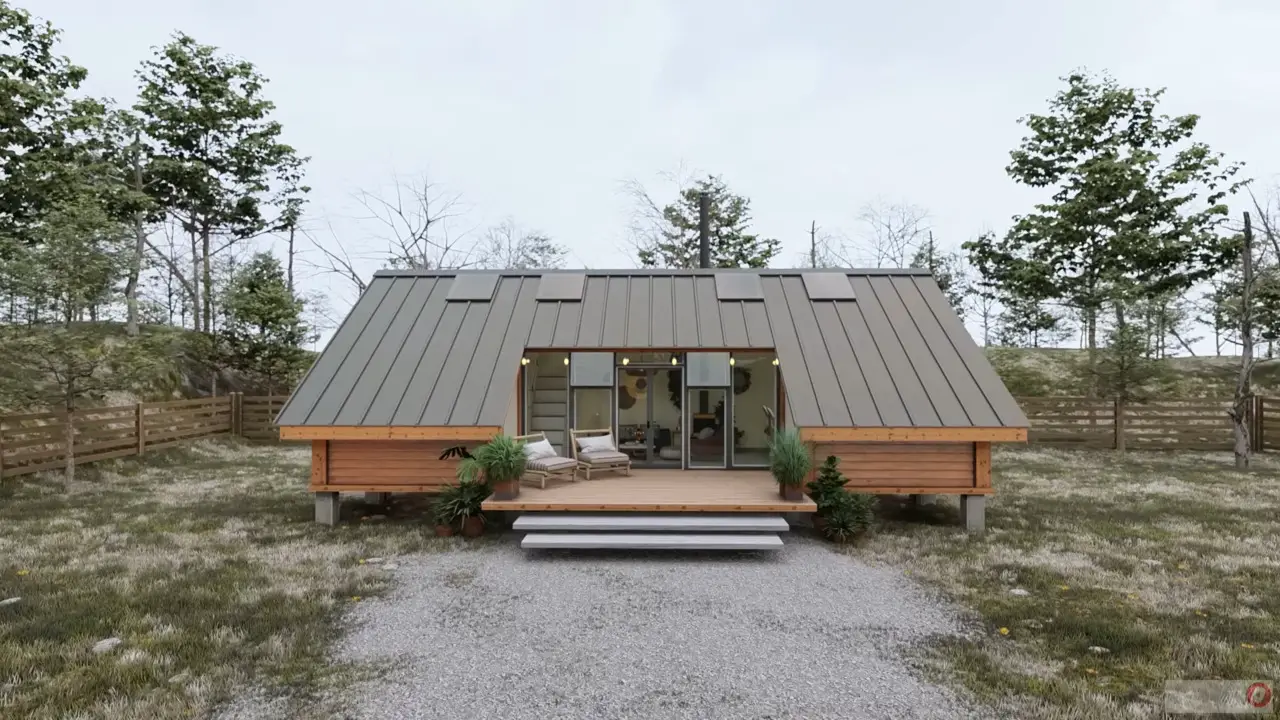 A Look at a Recent Container House Design
Today, I would like to show you a container house design of a Tiny House On Field Youtube Channel, which mainly designs with shipping containers, with more than 1 million views in 2 weeks.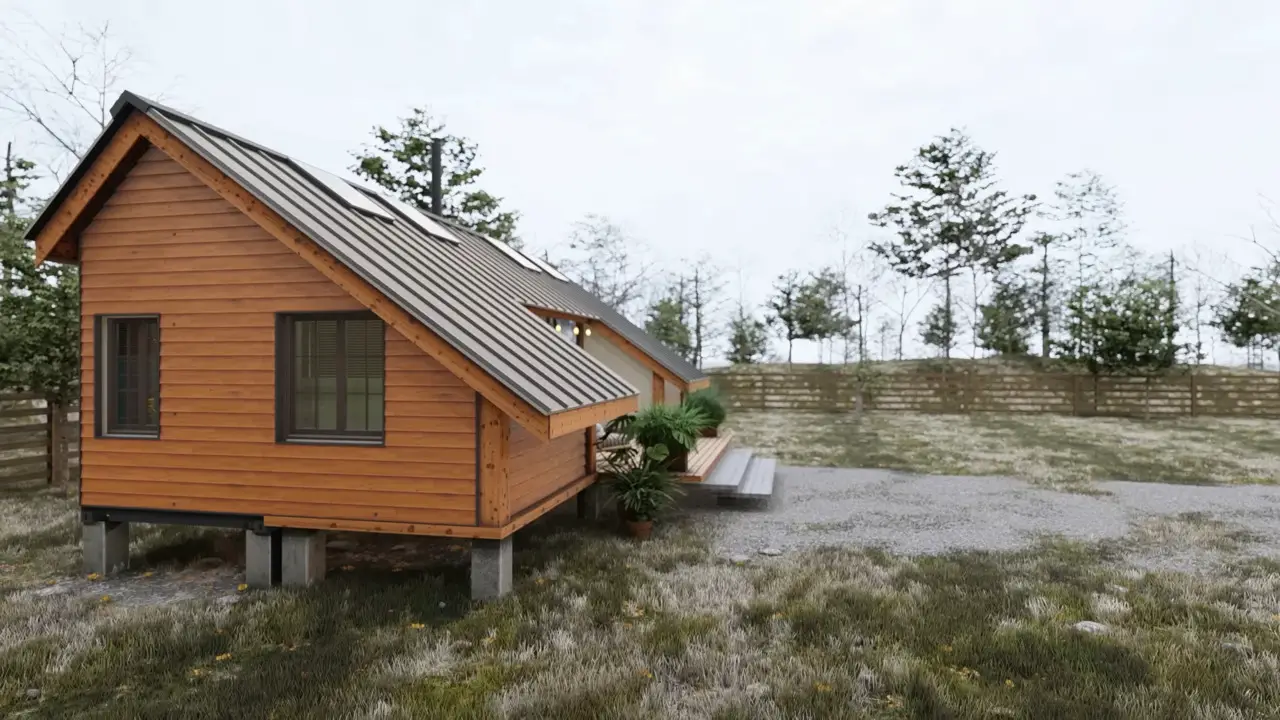 Unique Triangular Roof Container House Design
Built with a single 40ft shipping container, this container house has an unconventional design. I think it would not be wrong to say that I have never seen a container house in this design before.
Using a 40ft shipping container as a skeleton, the forward-extending triangular roof of the house gives the house as much space as a container, but also offers a very different look.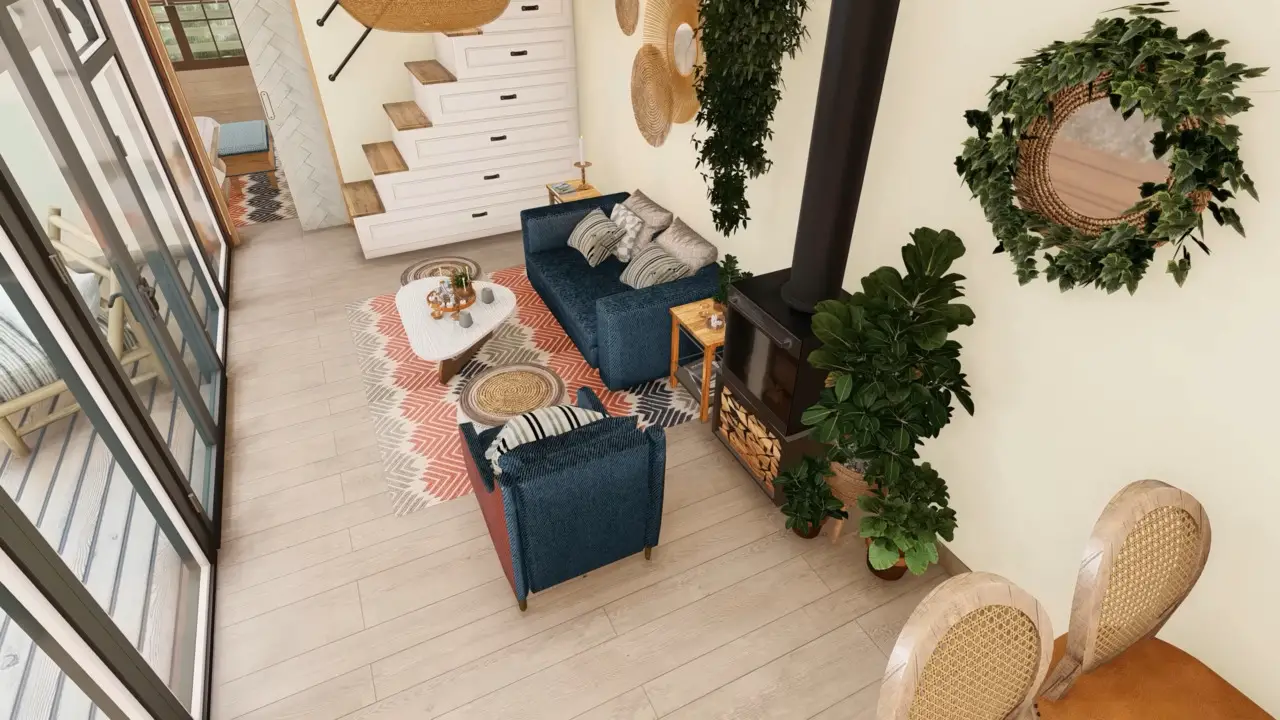 Living Area with Fireplace
When we enter the container house, there is a double and single sofa that greets us. A small sitting area has been created here. Wooden furniture left in its natural color is also in the foreground here.
The fireplace between the kitchen and living area should not be forgotten. While meeting the heating needs of the house, it also gives an aesthetic appearance.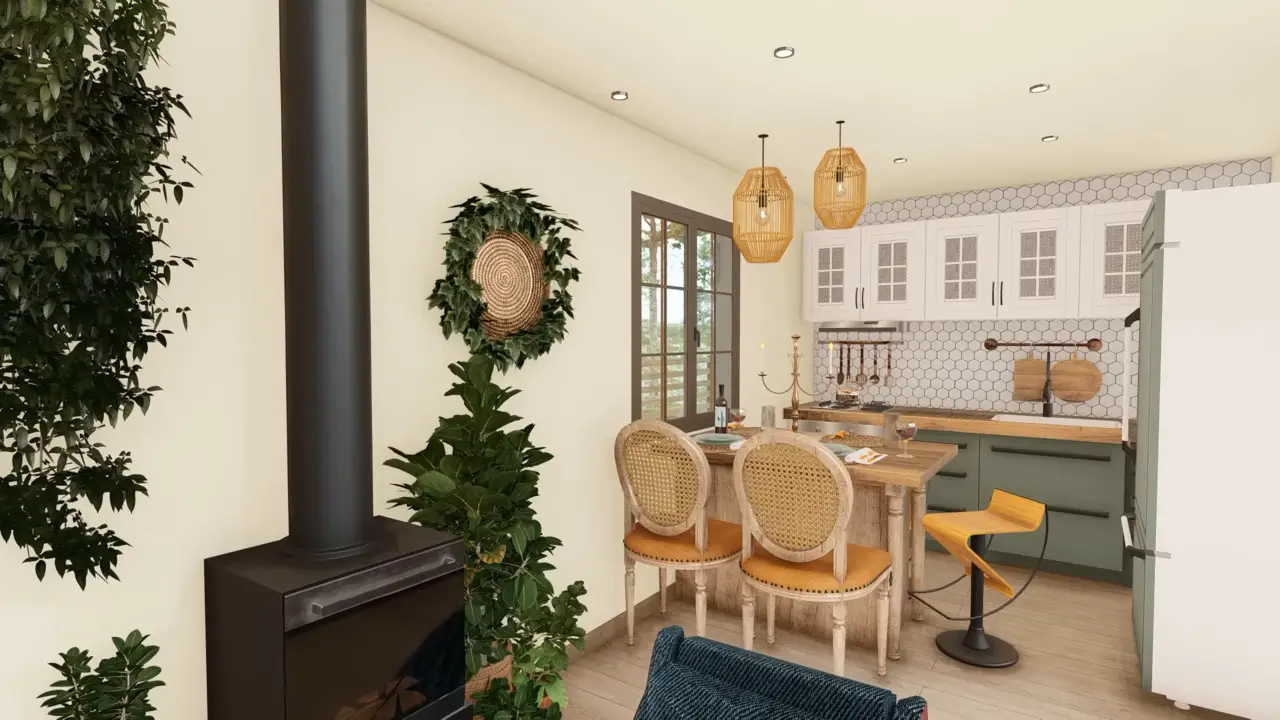 Kitchen with Wooden Furniture
Let's talk a little bit about the kitchen. Furniture with green covers, completely wooden tables and chairs are among the prominent details of the kitchen.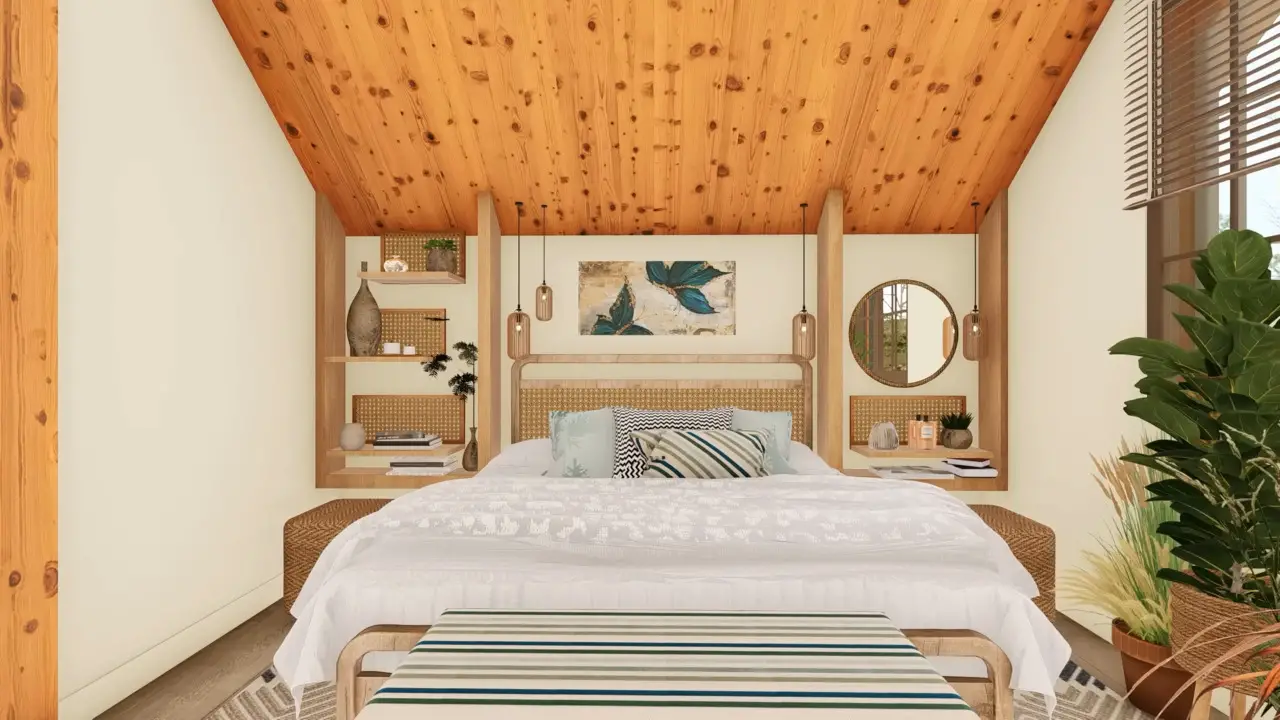 Two Bedrooms, One with Ensuite Bathroom
After entering this house made with a 40ft shipping container and some wood, there is the bedroom on the left. This bedroom has its own bathroom.
The bedroom is designed with light wood tones and is quite spacious.
Although the bathroom is not very large, it is useful. Again, the wooden sink stands out in the bathroom.
The window inside the shower cabin helps you both watch the surroundings while taking a shower and make the partially small bathroom feel more spacious.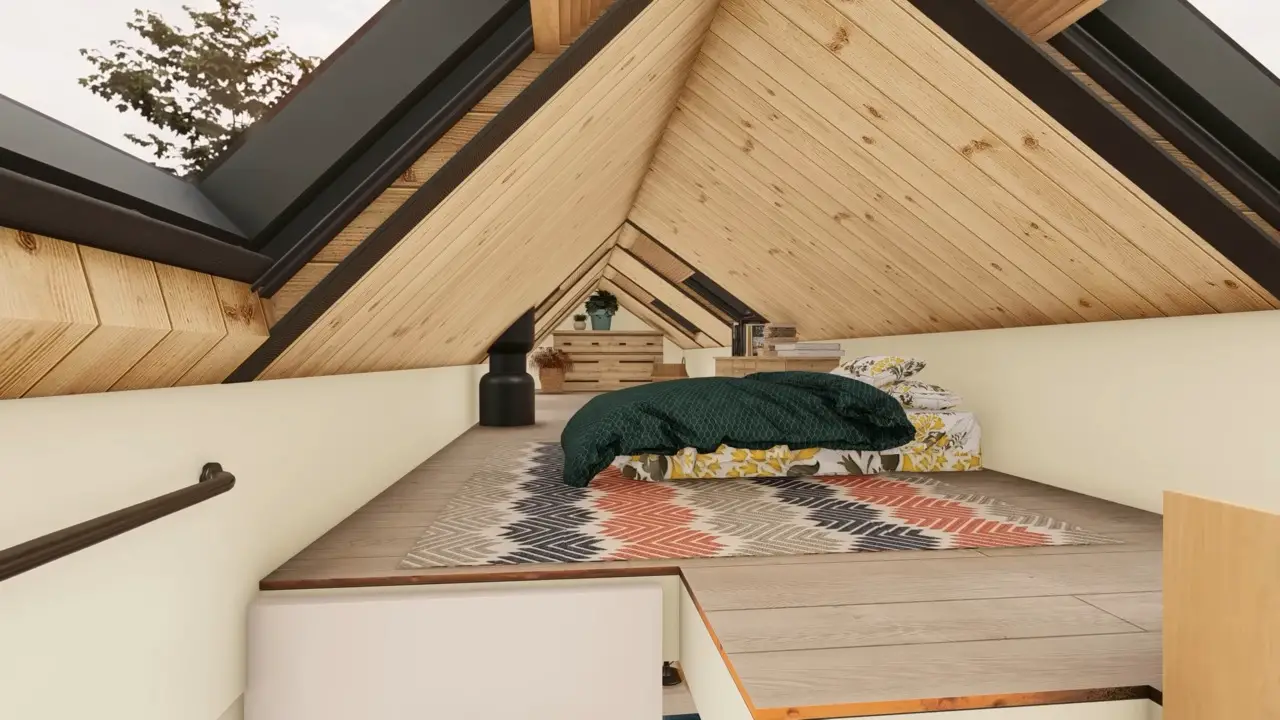 The second bedroom of the container house is located in the attic. It can be very useful for your guests or for children.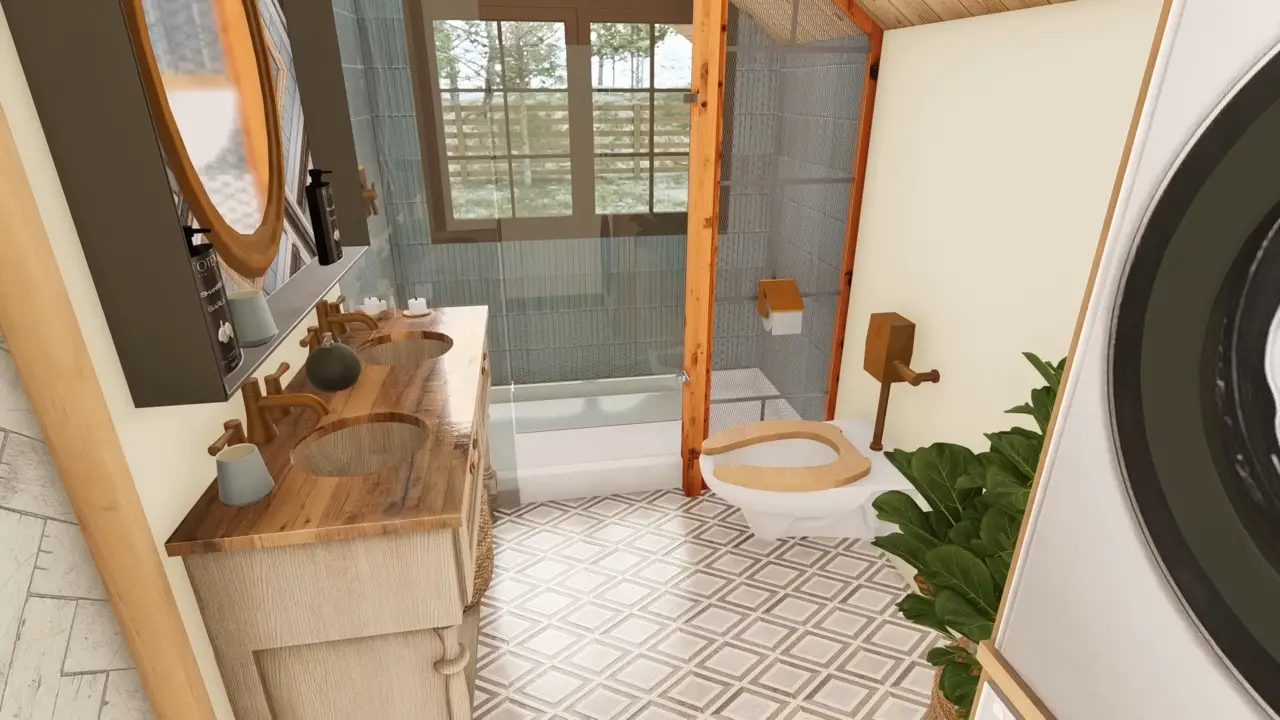 The second bathroom is on the right at the entrance and right in front of the kitchen for everyone's use.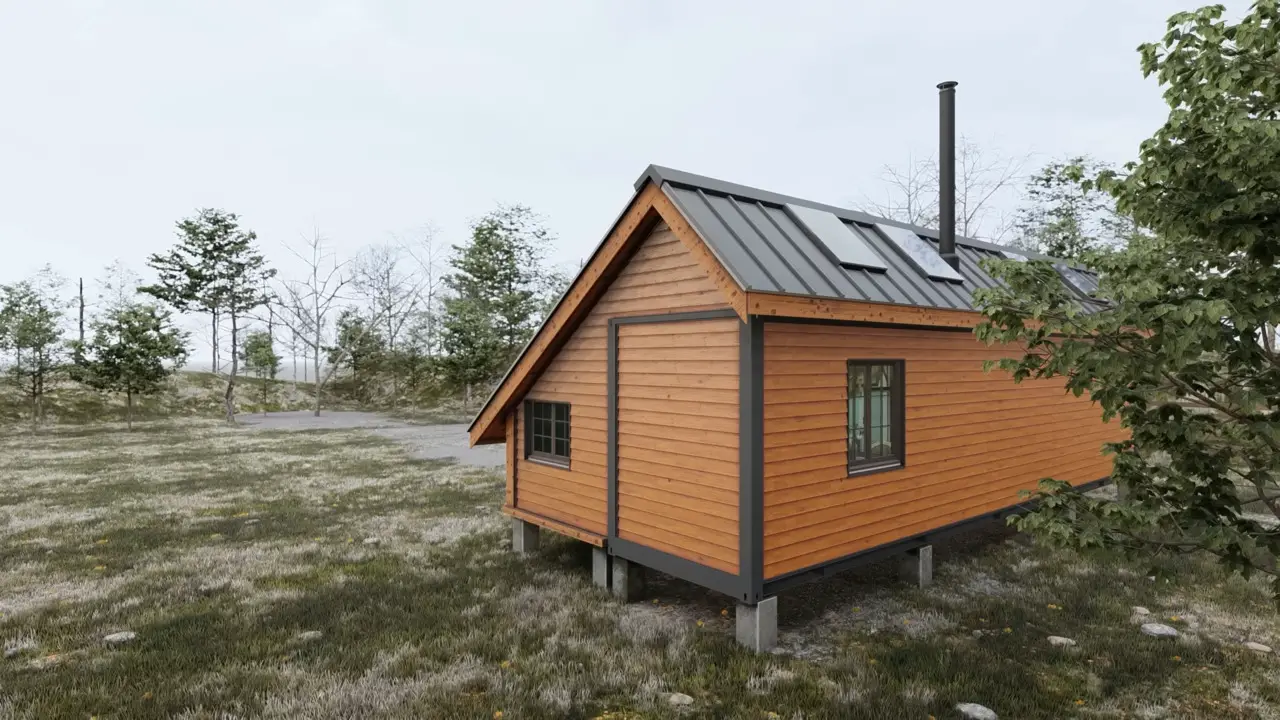 Container Home Design Over 1 Million Views in 2 Weeks
With a unique triangular roof, this design was so captivating to viewers that it accumulated over 1 million views within two weeks – an impressive feat indeed!
Tiny House On Field provides intriguing ideas for unconventional housing styles.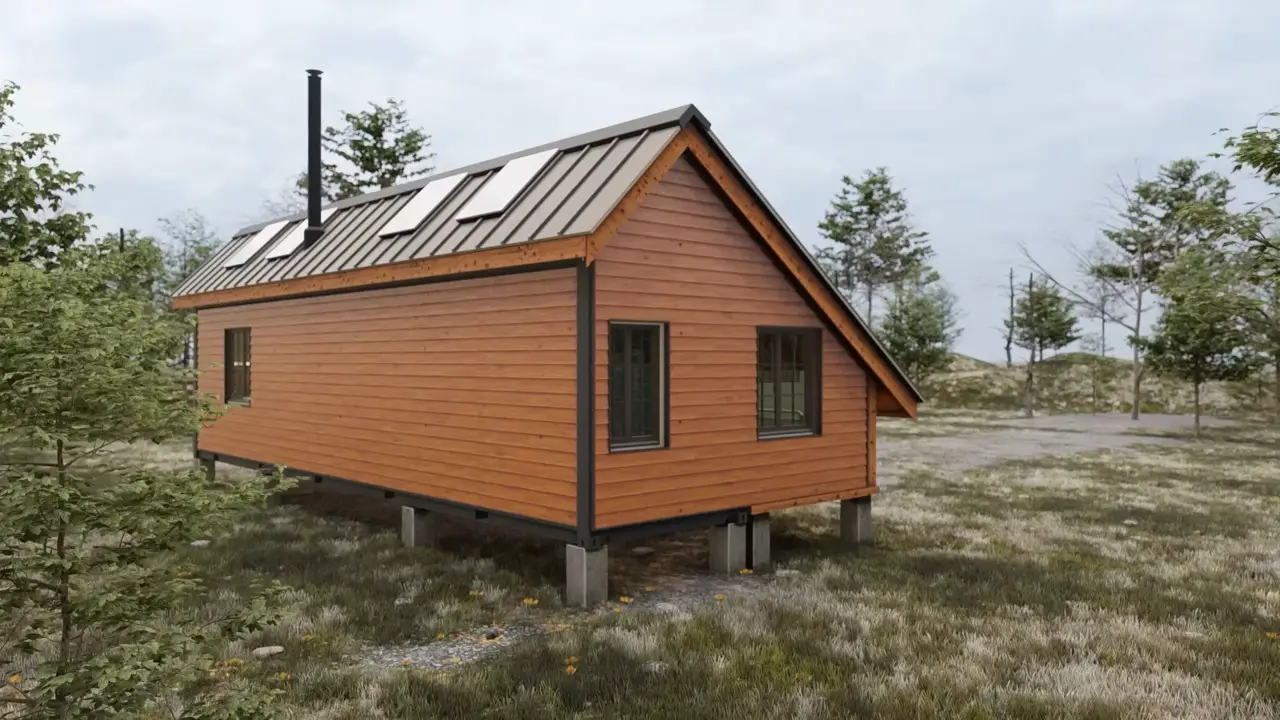 The Benefits and Appeal of Building a Home from Shipping Containers
Building a home from shipping containers is an increasingly popular trend that offers many benefits and appeals to those looking for a unique, affordable, and eco-friendly living space.
Constructed out of recycled steel boxes, these homes are incredibly durable and require little in the way of maintenance. Not only that, but they can be designed creatively to fit any lifestyle or purpose – whether you're seeking a tiny home on wheels or something more permanent.
Additionally, building with shipping containers is far less expensive than traditional construction methods such as wood framing. With all this in mind, it's no wonder why so many people are turning towards container homes for their next housing solution!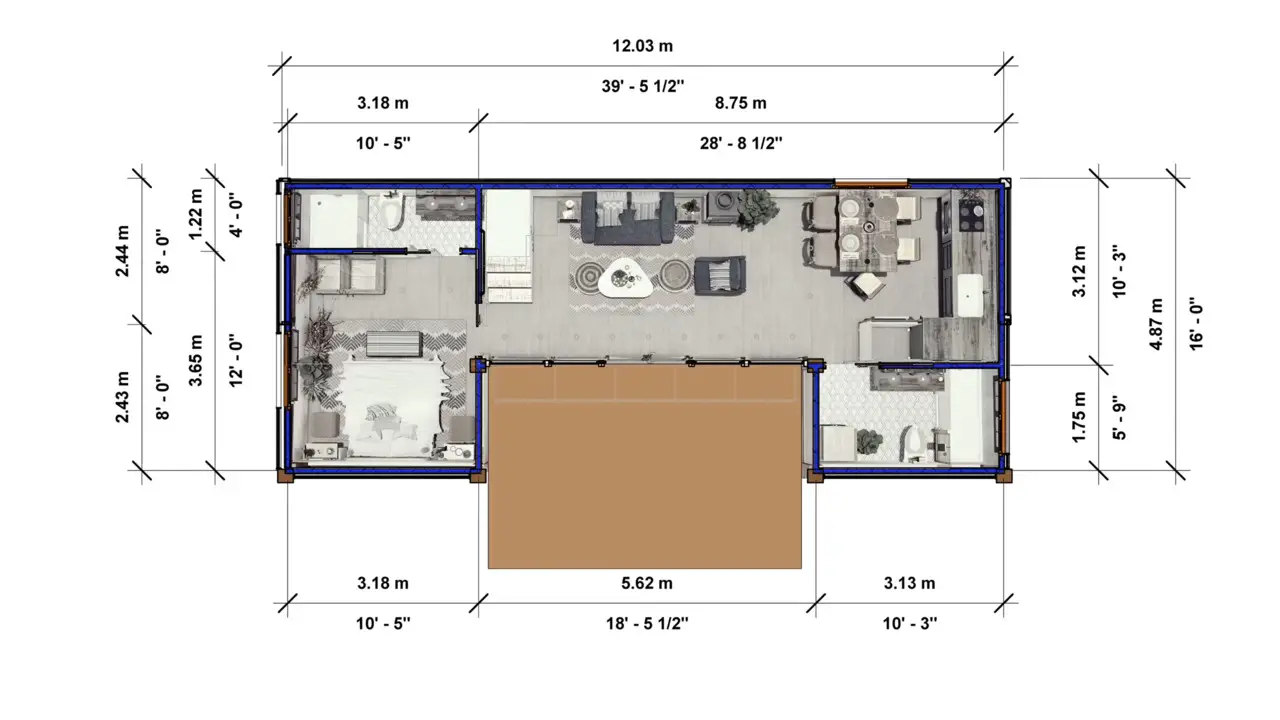 Don't Throw Away Shipping Containers: The Rising Trend in Sustainable Home Building
If you have a plan to build your own house and you have studied many different models or building methods for this, I would say do not throw away shipping containers. Because we have to admit that one of the most rising building trends today is shipping containers.
Whether you're building a home for Airbnb, a retreat for yourself, or a luxury high-rise home, shipping containers make it all easy to build.
Do not forget to write your opinions about this house in the comments section below.
If you want to look at other container house designs: Container House Models