We are continuously in the search of container homes for you. Different architectural designed homes are exploring by the professionals to know differently styled homes in various countries of the world. This article is also going to inform you a new container home in a place.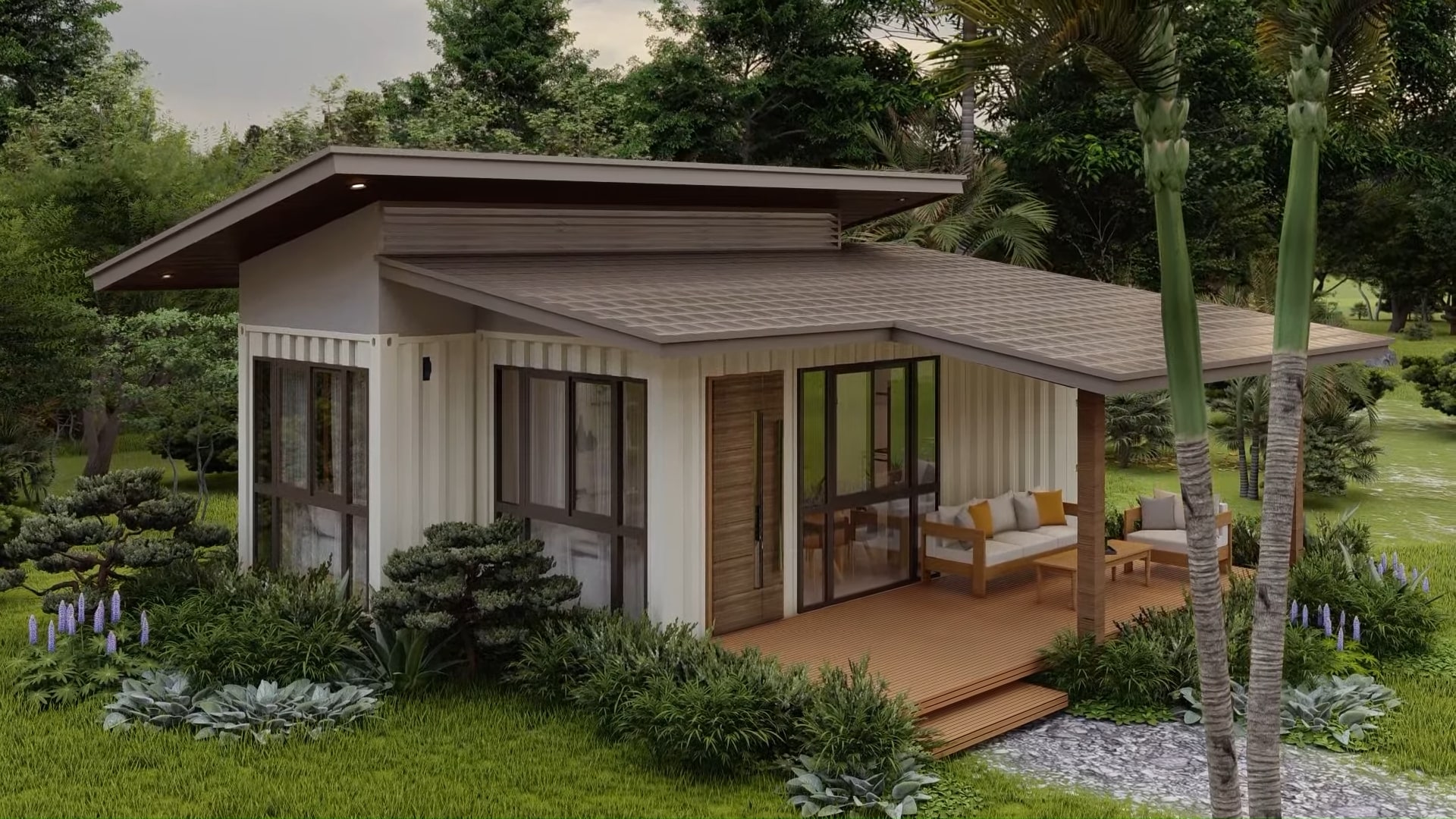 White Painted Container Home
This utter home for a family is a container home. Container homes come up with many benefits. These are easily designed homes with selected architecture. Container homes are made through steel containers. These are set at the destination with strong foundation. The main thing in the construction of a container home is foundation. This must be robust. So that containers are fixed on the ground on the foundation.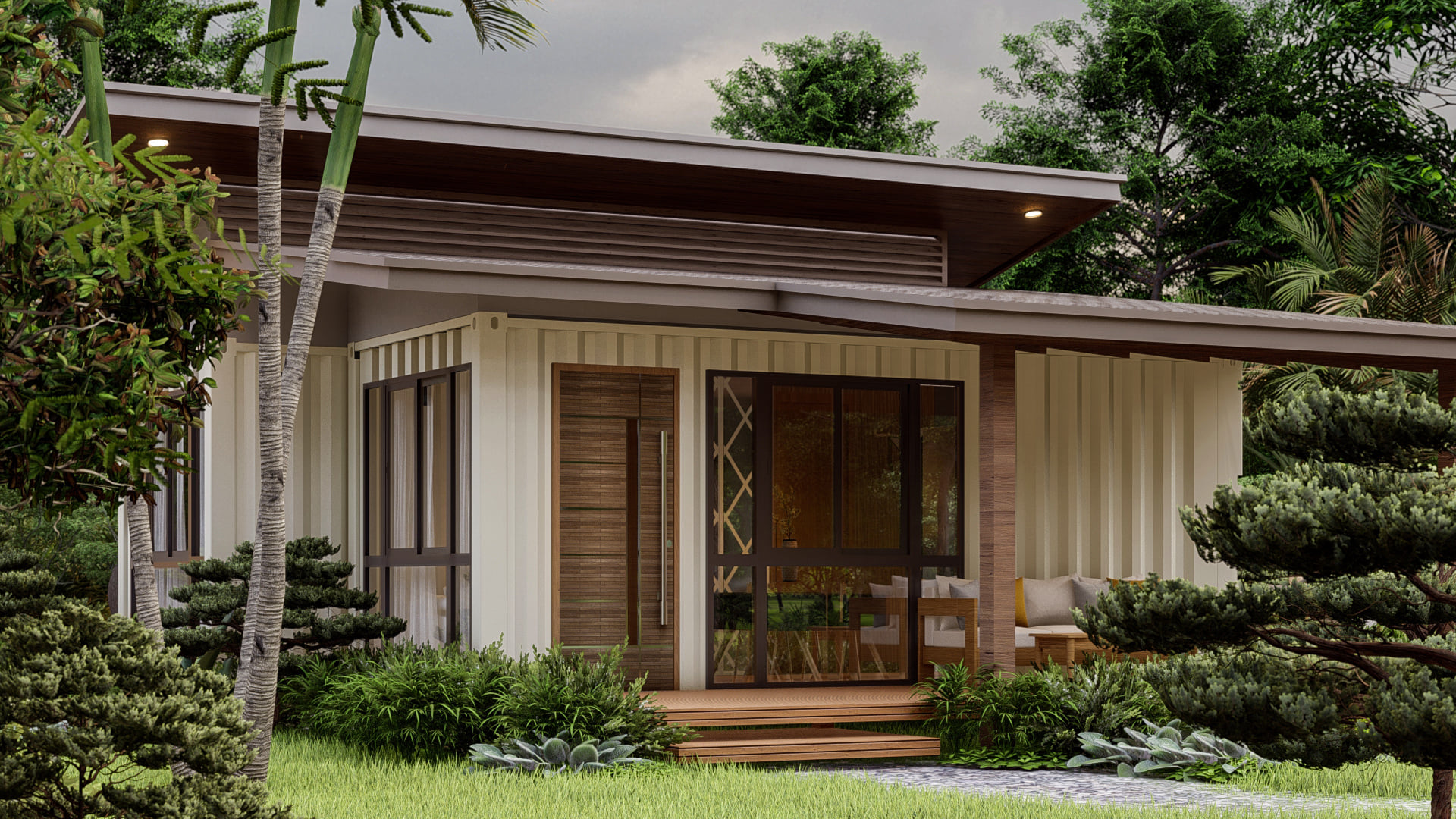 This container home gives different looks from all sides
This house is stunningly designed. The reason is this that home is designed in this way that it gives a different stylish look from all sides. It gives a container look as well as a wooden made house look. The looks of a home are very important.
Decent people demand a house with elegant look. This house fulfills this demand. This is a very important feature for an engineer in the designing of the house that looks should be perfect from all sides. An owner of the house wants this that his house should be perfect from all sides.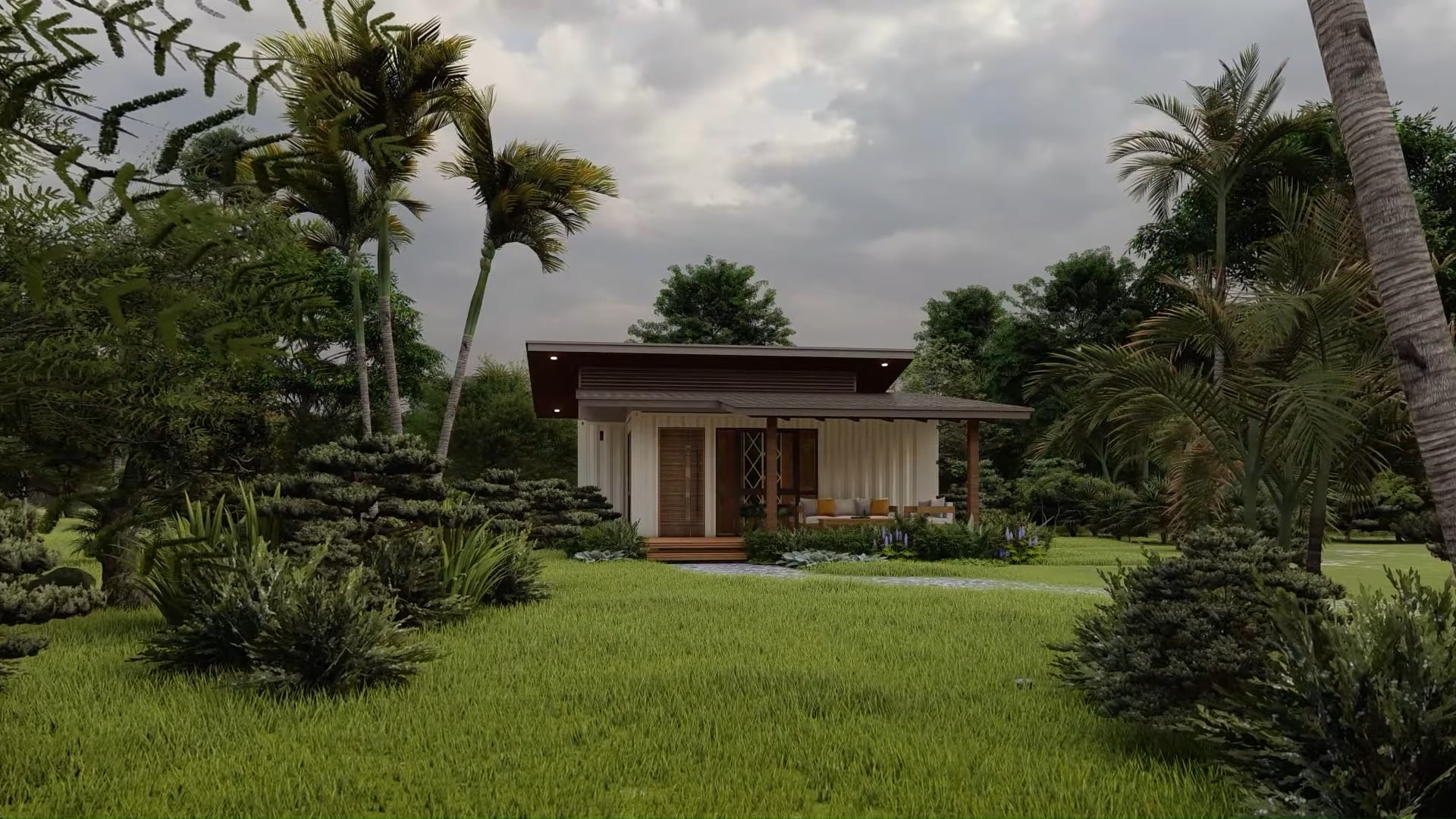 Area of the home
This home consists of two containers. Two containers with an area of 2 by 20 feet. Two containers are enough for a broad living space. These containers are joined together to make a living place.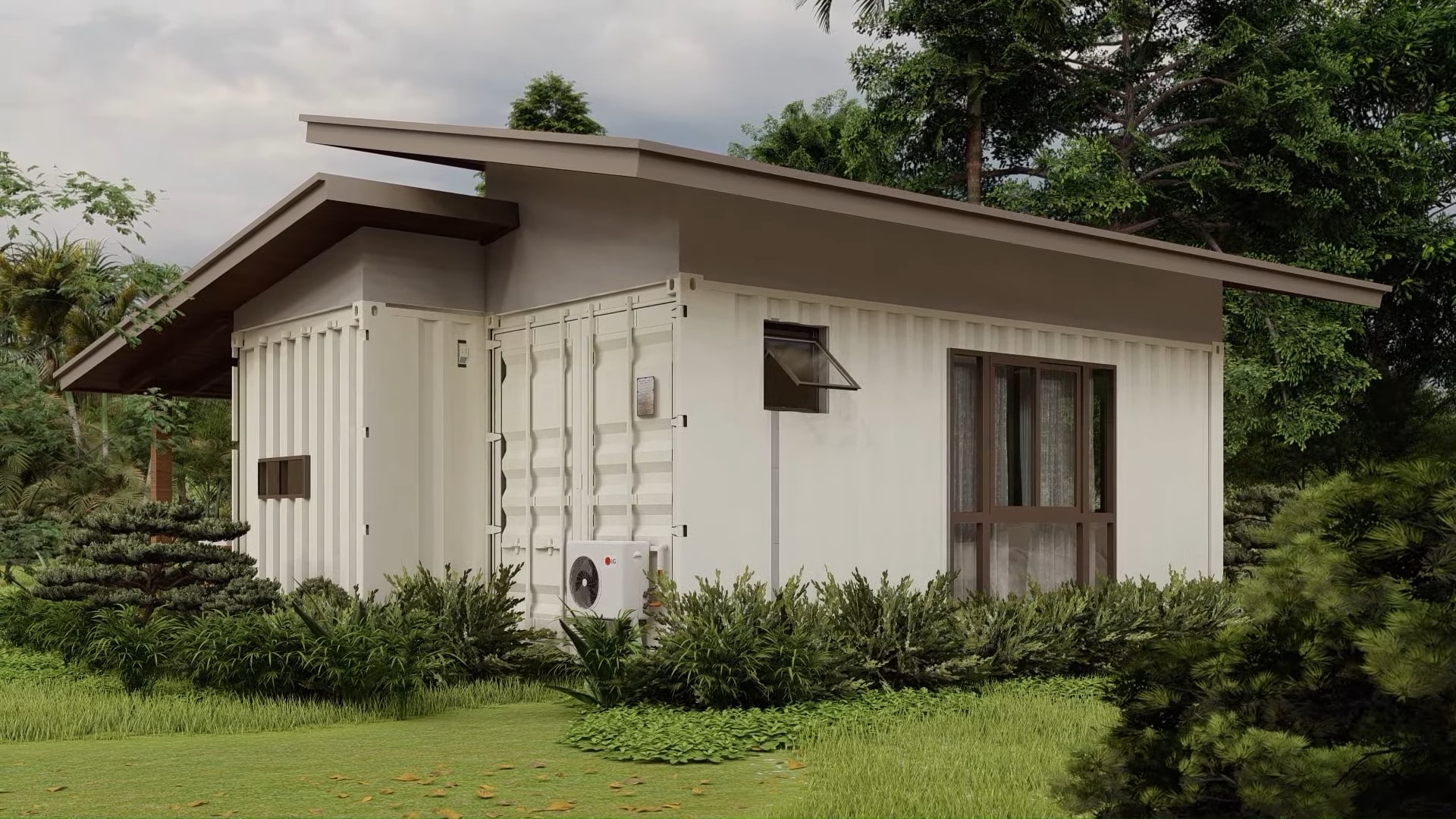 Different portions of the home
If we talk about the architecture of the house, this is mapped in this way that there are different parts on first floor. Architecture of the house is the base of the house. These should be in balance. All parts must be in a rhythm. These should coordinate with one another. This amazing harmony among different parts make a home unique. Following are areas of this container home.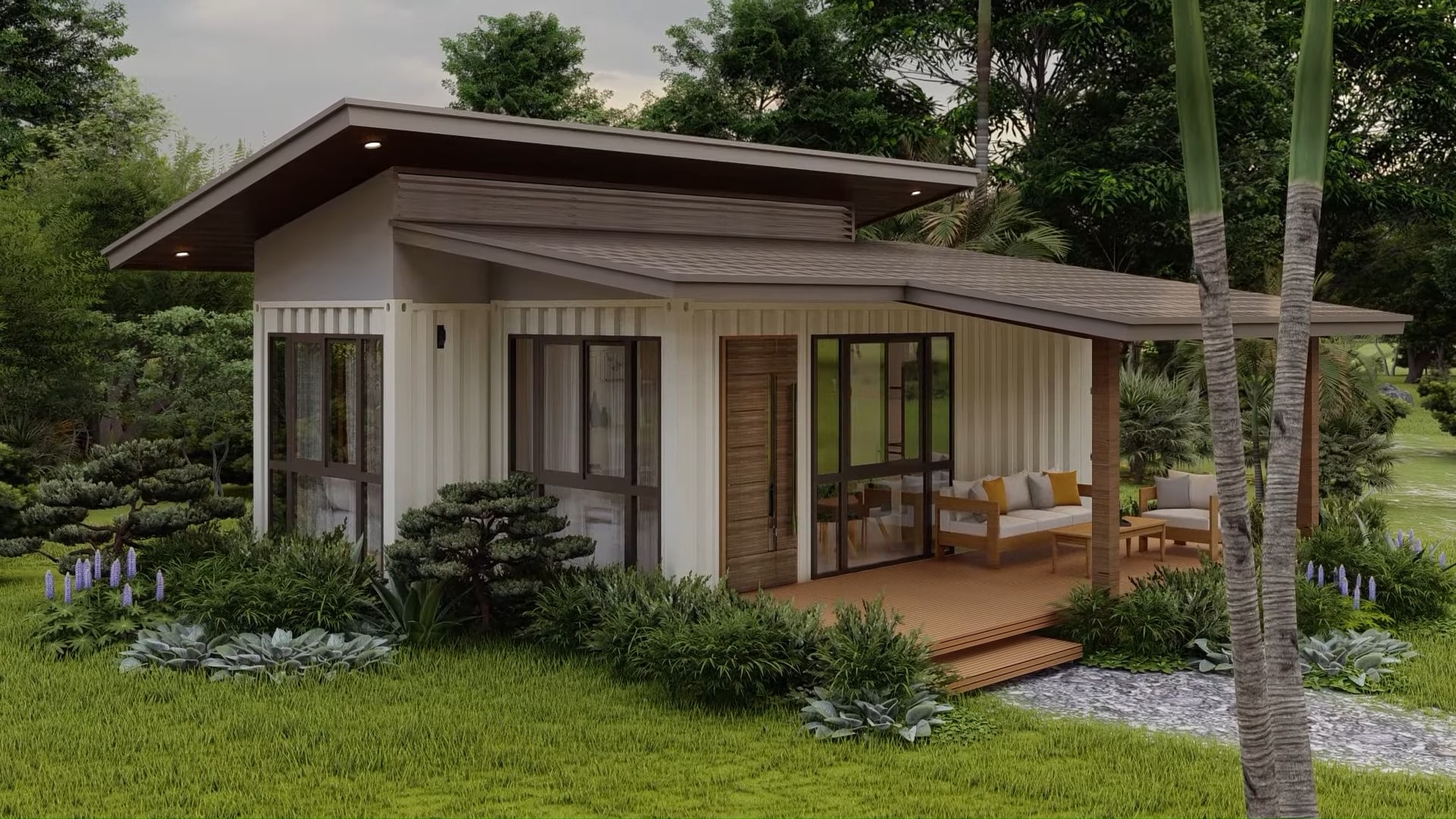 Veranda
First of all, comes a veranda with an area of breadth 2.20m and length of 4.10m. Enough space for this one. Veranda is unique in this home. All homes do not contain this part. It has a proper set up. Wooden made seating sofas are placed here. One can sit here and enjoy all the panoramic views of the nature in the evening.
Such parts of the home are very important and essential for a person with a living heart. This kind of person must have a separate time in his daily schedule to sit in balcony or terrace with his coffee or tea mug in the evening. So, this veranda fulfills this need completely.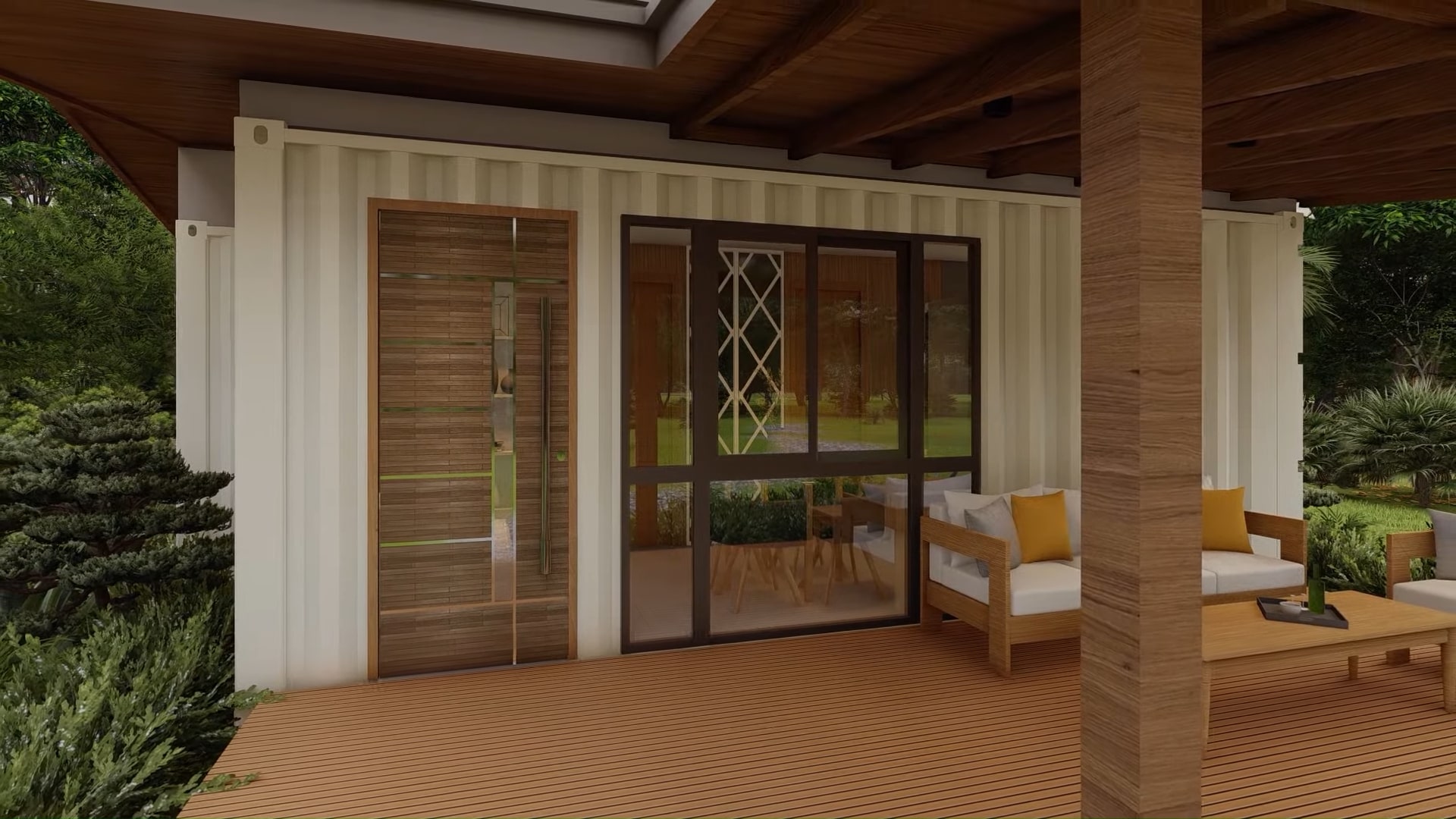 As entry gate is opened, there is a living room
From veranda, when one moves to enter the home, there is a living room with all accessories. White colored sofa is placed here. Living room has shelves on the wall to keep decoration pieces.
Living room has area of breadth 1.50m and length 2.40m. Floor of the house is made up of wood. This gives a soothing look to home. Wooden floors enhance the elegancy of a living place. This does the same.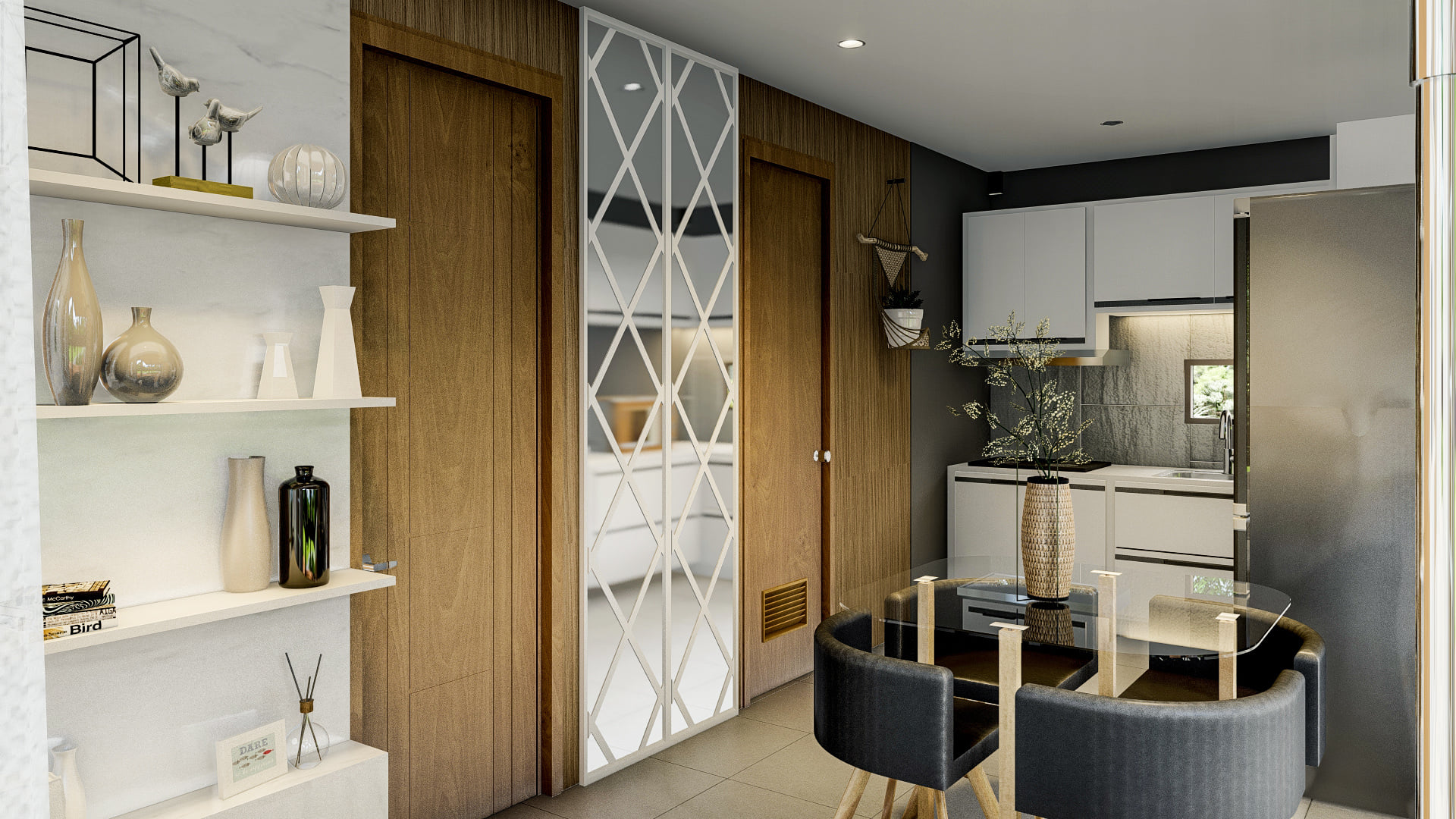 Kitchen with a dining table is part of this white painted container come
Kitchen has all the facilities of refrigerator, stove, sink. White colored wooden cabins are set on upper and lower levels of the kitchen to keep all the jars and bottles of spices. Busy families usually set together at the dining table. So, a dining table must be classy and decent for a decent family. This house has this kind of dining table. Black colored chairs are set around the table. The area for the kitchen specified is 2.40m and 3.00m. The dining place area is 1.5m and 2.40m.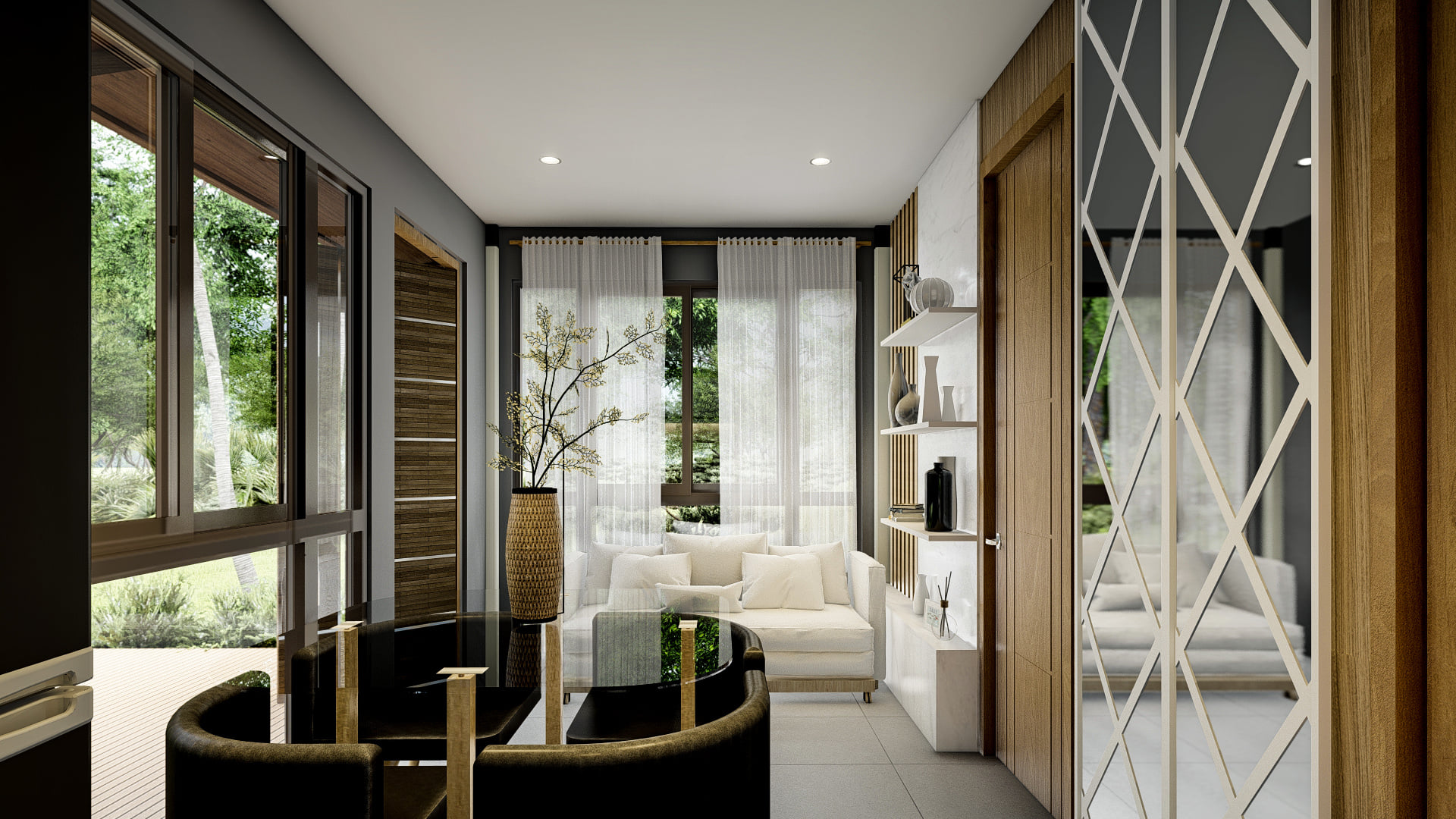 A beautiful white colored wood door is next
The wall which separates the kitchen from bedroom has a very beautiful door which is painted white. This door is set here for enhancing the charm of the house. One who loves such kinds of things, must notice this. This door is unique to this container home.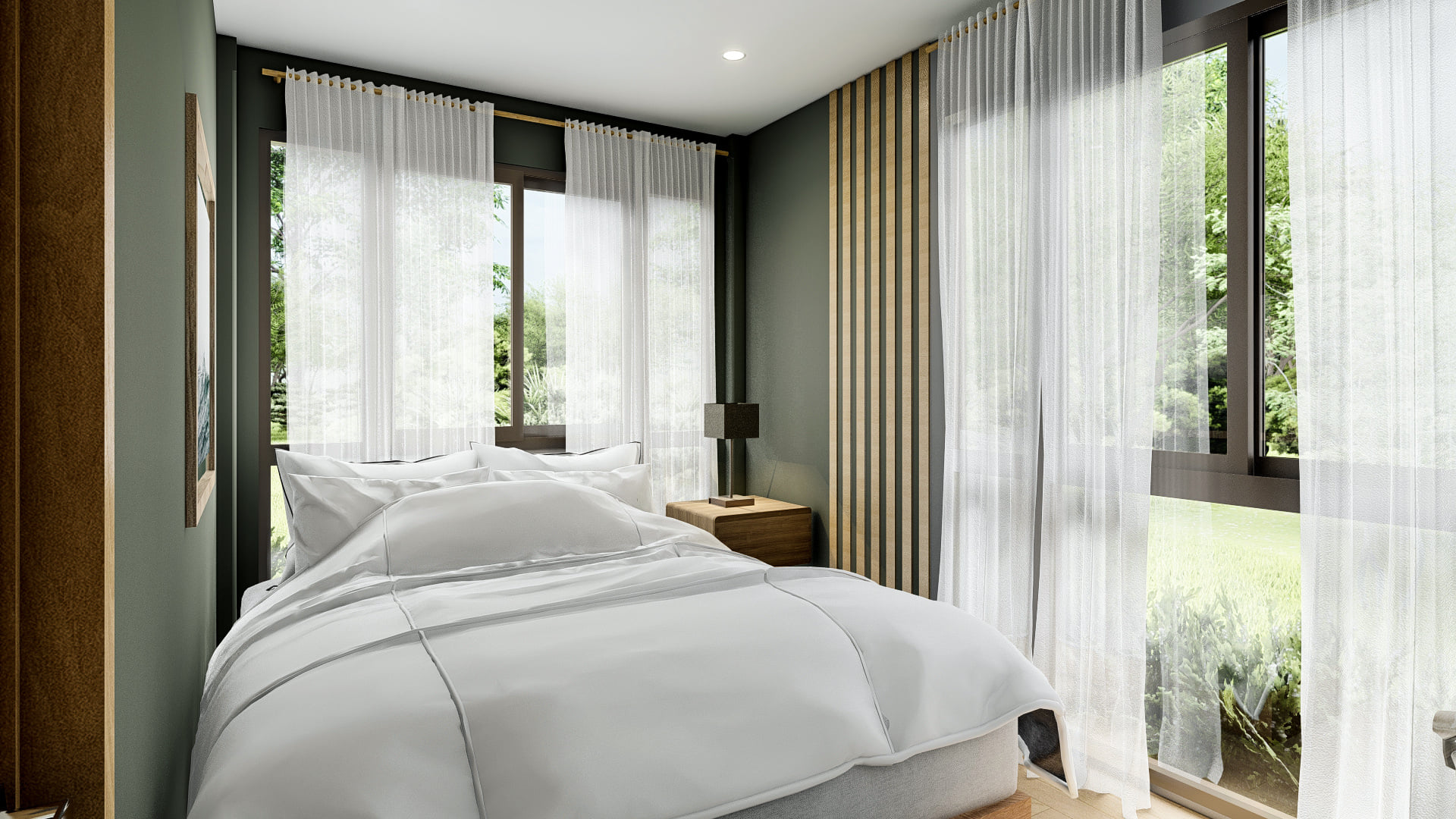 One bedroom and one bathroom for a small happy family
The bedroom has bed and an air conditioner for summer. The bedroom has two walls which are made with glass, one can see outside easily. As home is painted white, the curtains are also white in color.
Often, I mention this, white is the color of peace. A home set in white color, soothes the mind of persons living in this. This lowers the tension in the mind of the whole day. A peaceful home is also a blessing.
Bathroom has all facilities of showering. Electricity system is well-supplied to all parts of the home. Area for bedroom is 2.40m and 4.20m. The area for bathroom is 1.8m with 2.40m.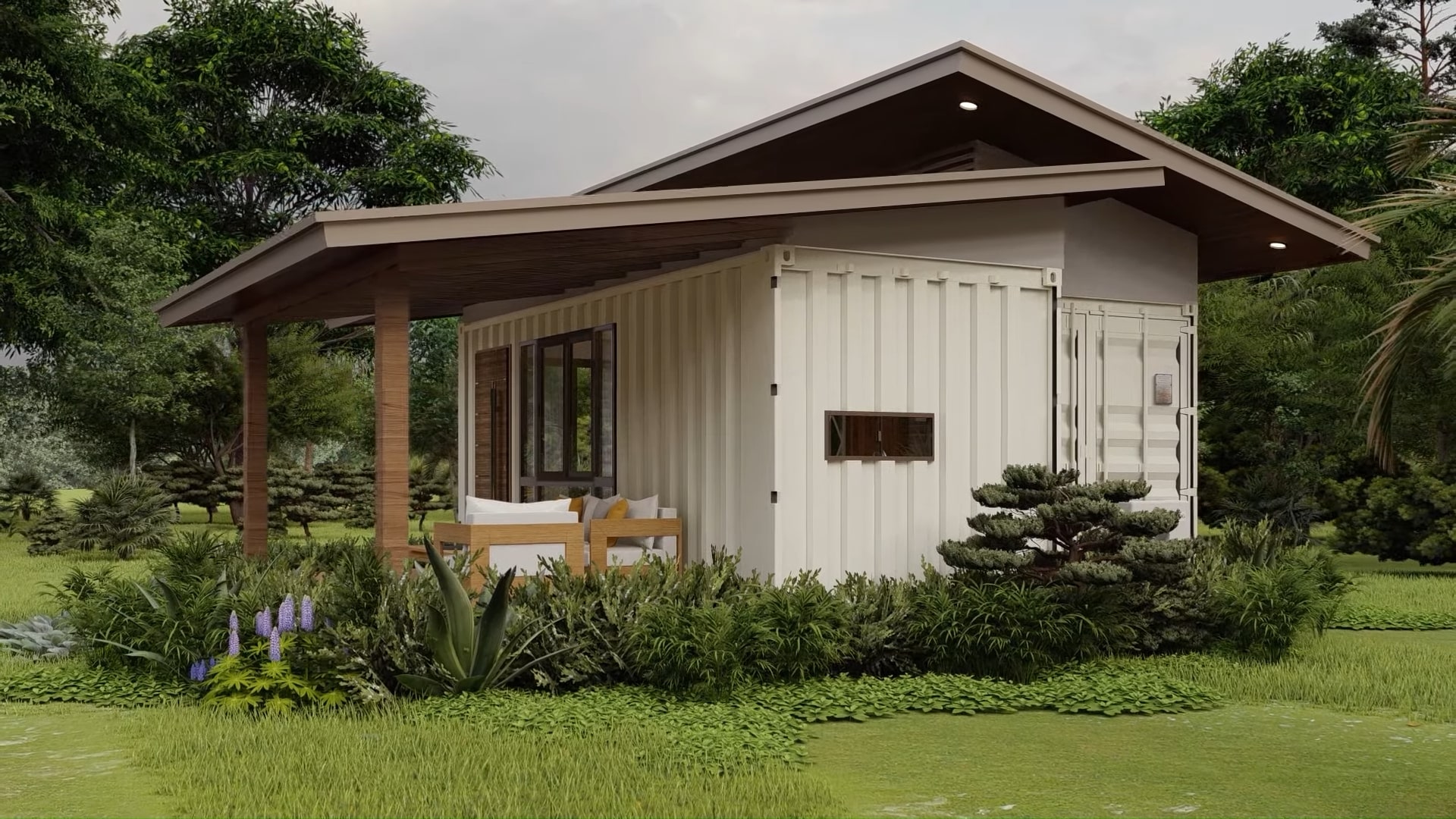 Surroundings of the home
If we observe the vista of this house, it speaks itself that how much calm this is! The home is surrounded with greenery all around. Greenery views are essential to release the tension of eyes.
This home is also enclosed among the well grown trees. So, you can say that who lives in this house, gets fresh oxygen without any obstruction.
This home has a great contribution of wood and glass doors in its walls. The walls are made of steel containers and glass windows. At the entry area of the home, there is a rocky pathway. This also increases the feature of beauty. The rocks are also white in color on the track of the house.
This was all about this peaceful home for classy modular living. I will come again with a new container home as we explore these for your ease. Hope so, these articles help you to understand the whole architecture of the houses.
If you want to get detailed information about the design, you can reach CO Construction from here.
If you are interested in structures made with shipping containers, you can find what you want among thousands of container house models. Be aware of the contents by following our Facebook and Pintereset accounts.