Shipping Container Home Masterpiece: The Architectural Jewel of Prince Edward Island!
Shipping container homes have been an architectural trend that's taken the world by storm. Their blend of sustainability, adaptability, and unique aesthetics are undeniable. However, occasionally, a particular shipping container home demands attention. Today, we spotlight one such masterpiece situated in Oyster Bed Bridge, Prince Edward Island.
Distinctive Design:
At first glance, this shipping container home screams uniqueness. The vibrant interplay of blue and grey on its facade not only showcases its individuality but also sets a new benchmark for luxury in container home design.
Specifications At A Glance:
Constructed By: Giant Containers
Build: Two 40ft Shipping Containers & Two 20ft Shipping Containers
Price: An impressive $594,900 (Realtor)
Total Space: A comfortable 1240 sqft.
Year of Construction: 2022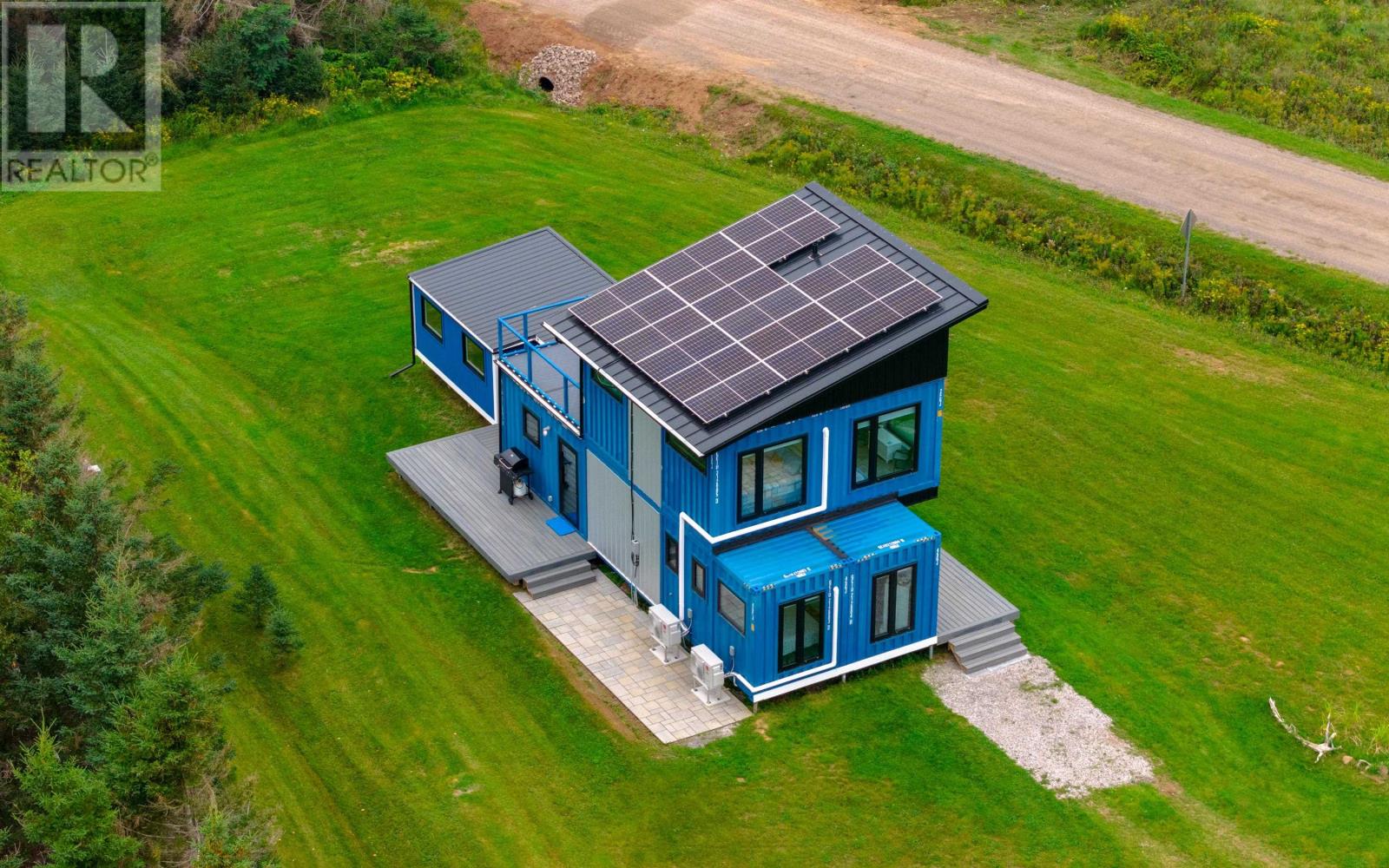 1. The Masterminds: Giant Containers
Behind every great structure lies a team of visionary architects and builders. The renowned Giant Containers took the helm for this project, bringing their vast experience and innovation in shipping container homes to the fore. Their reputation for crafting unique living spaces is well-deserved, and this masterpiece is yet another feather in their cap.
2. A Blend of Size: 40ft and 20ft Containers
The foundation of this container home is as impressive as its design. Utilizing two 40ft shipping containers combined with two 20ft shipping containers, the structure offers a harmonious blend of space and design ingenuity. This mix ensures ample space while retaining the compact charm that shipping container homes are loved for.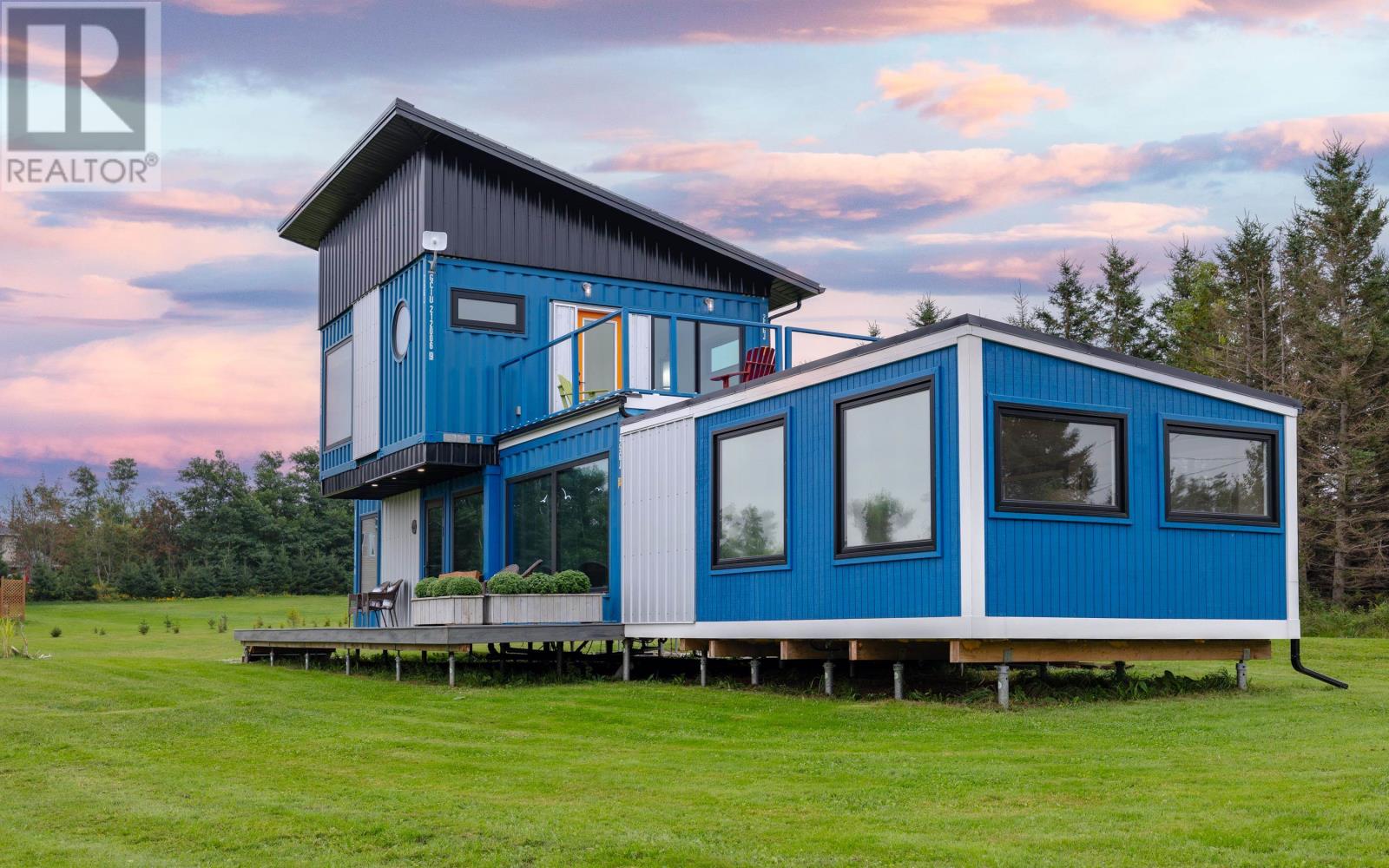 3. Price: The $594,900 Statement
Price often reflects the value, quality, and uniqueness of a property. Priced at $594,900, this shipping container home isn't just about providing shelter; it's about offering a luxurious, sustainable lifestyle. Every penny spent guarantees a return in the form of unmatched comfort and style.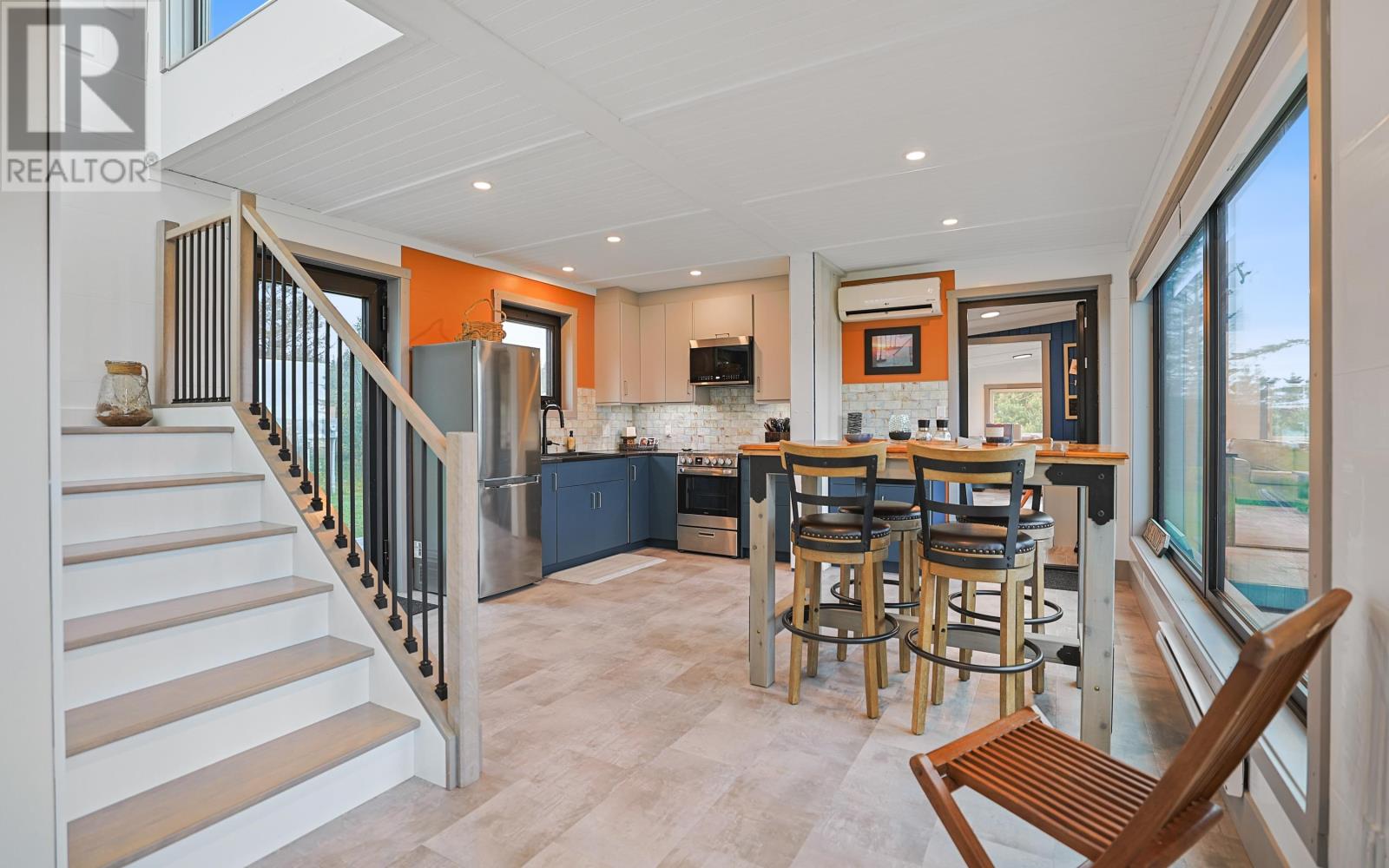 4. Generous Living Space: 1240 sqft.
Space is a luxury, and this container home offers it in abundance. Spreading across 1240 sqft., every inch of the home is meticulously designed. This area isn't just about quantity but also about quality. Every square foot is optimized to provide functionality while ensuring a feeling of spaciousness.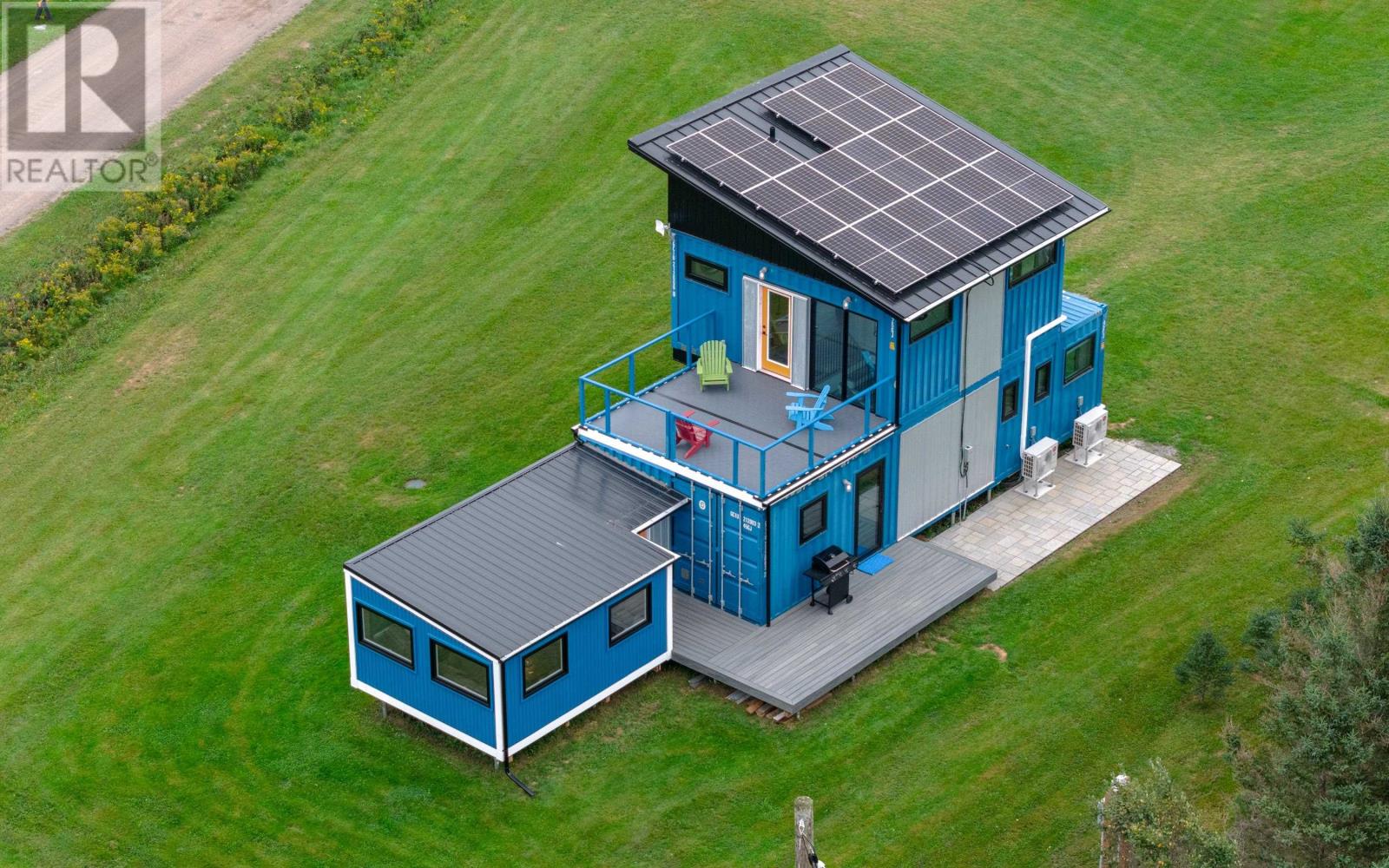 5. A Testament to Modernity: Built in 2022
In an ever-evolving world, staying current is key. Built in 2022, this shipping container home is a testament to contemporary architectural trends and modern living standards. As a fairly recent construction, potential homeowners can be assured of the latest in design, safety, and sustainability standards.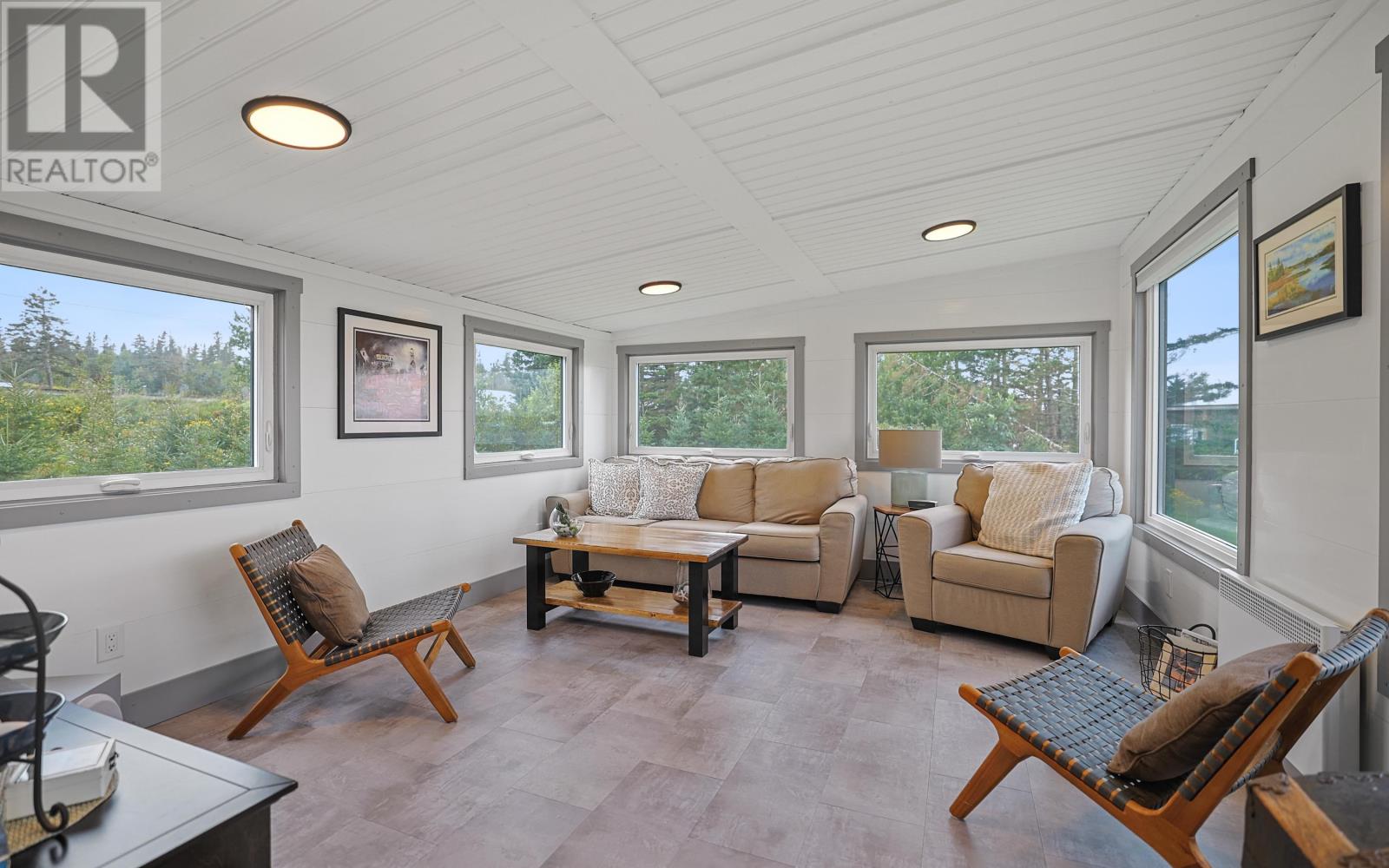 Inside The Container Home:
The interiors are just as stunning as the exteriors. The container home comprises a spacious 3-bedroom, 2.5-bathroom layout. Bathed in ample natural light, the home comes alive thanks to a thoughtfully designed sunroom. Its flooring, blending ceramic tile with vinyl, exemplifies both durability and modern style.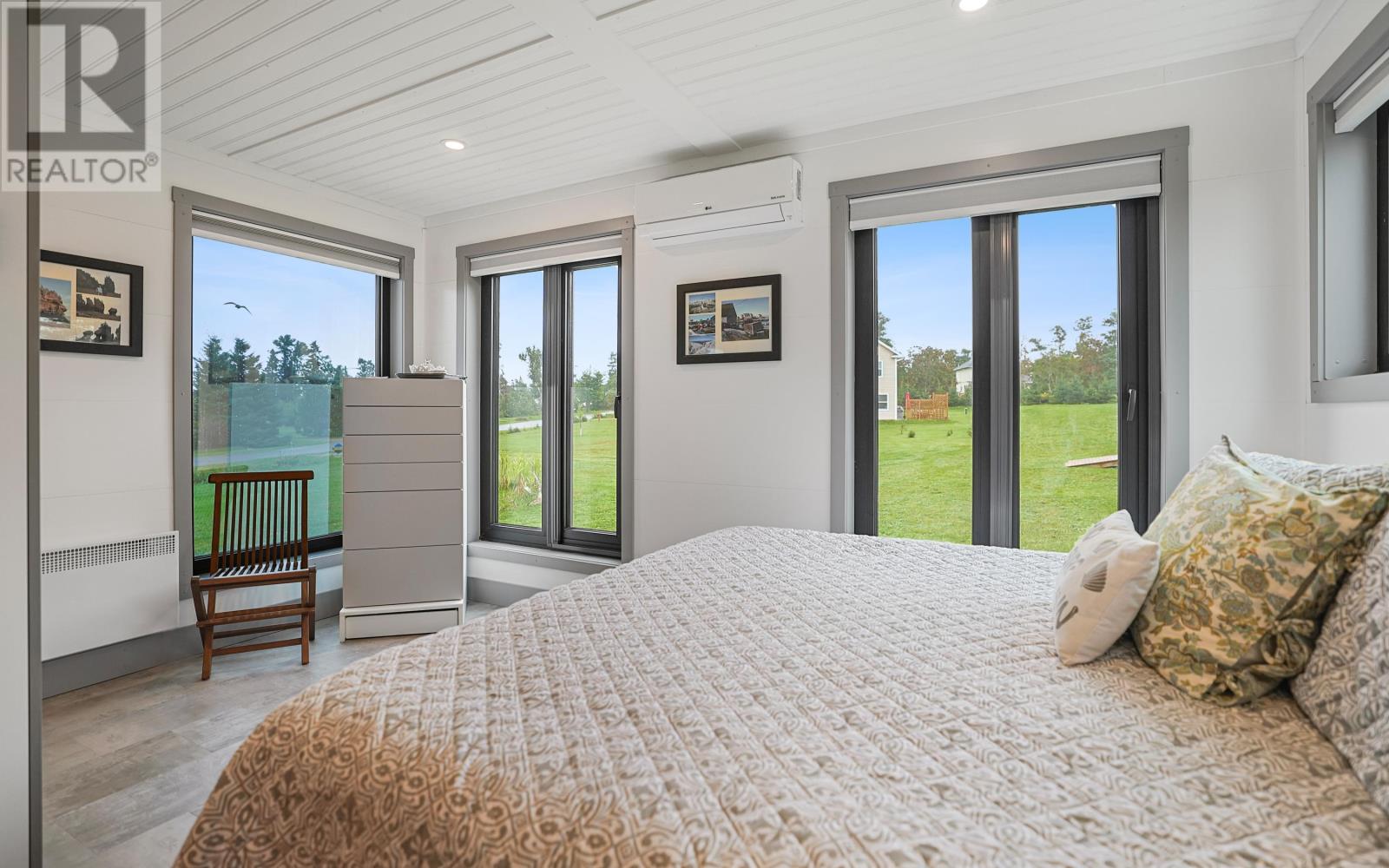 Luxury is the watchword for this container home. The master bedroom isn't merely a resting place—it's an experience. A full en-suite bathroom turns it into a tranquil retreat. And the kitchen? A vision in modern design. With granite countertops, custom shutters, and a chic coffee bar, this space redefines opulence in container homes.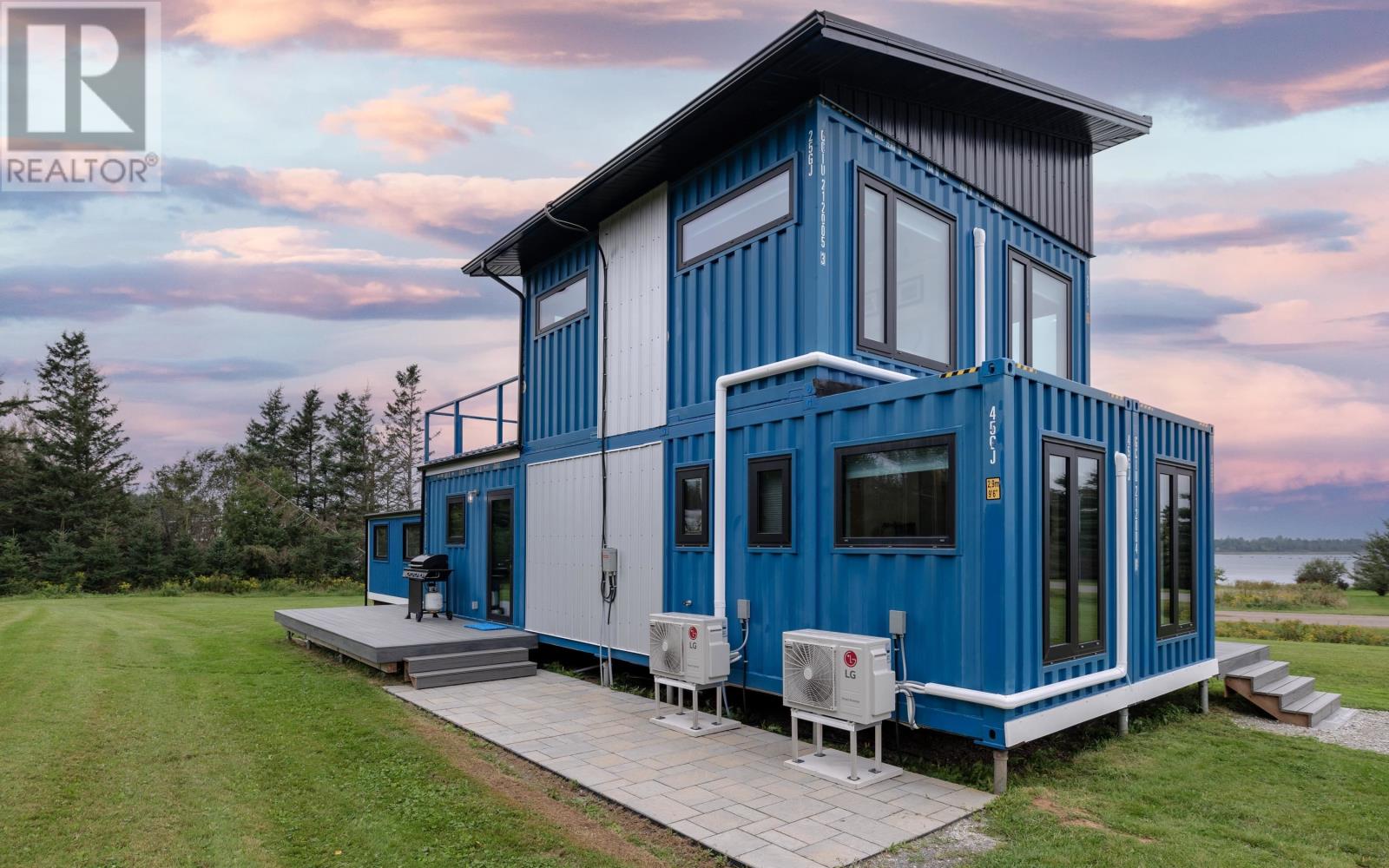 Eco-Conscious and Contemporary:
This shipping container home isn't just about luxury; it's about living responsibly. Four mini split-heads, two heat pumps, and an array of solar panels champion its commitment to green energy. Top it off with R20 insulation, and you've got a container home that ensures comfort throughout the year. The Trusscore walls, combined with metal studs, epitomize durability and a sleek aesthetic.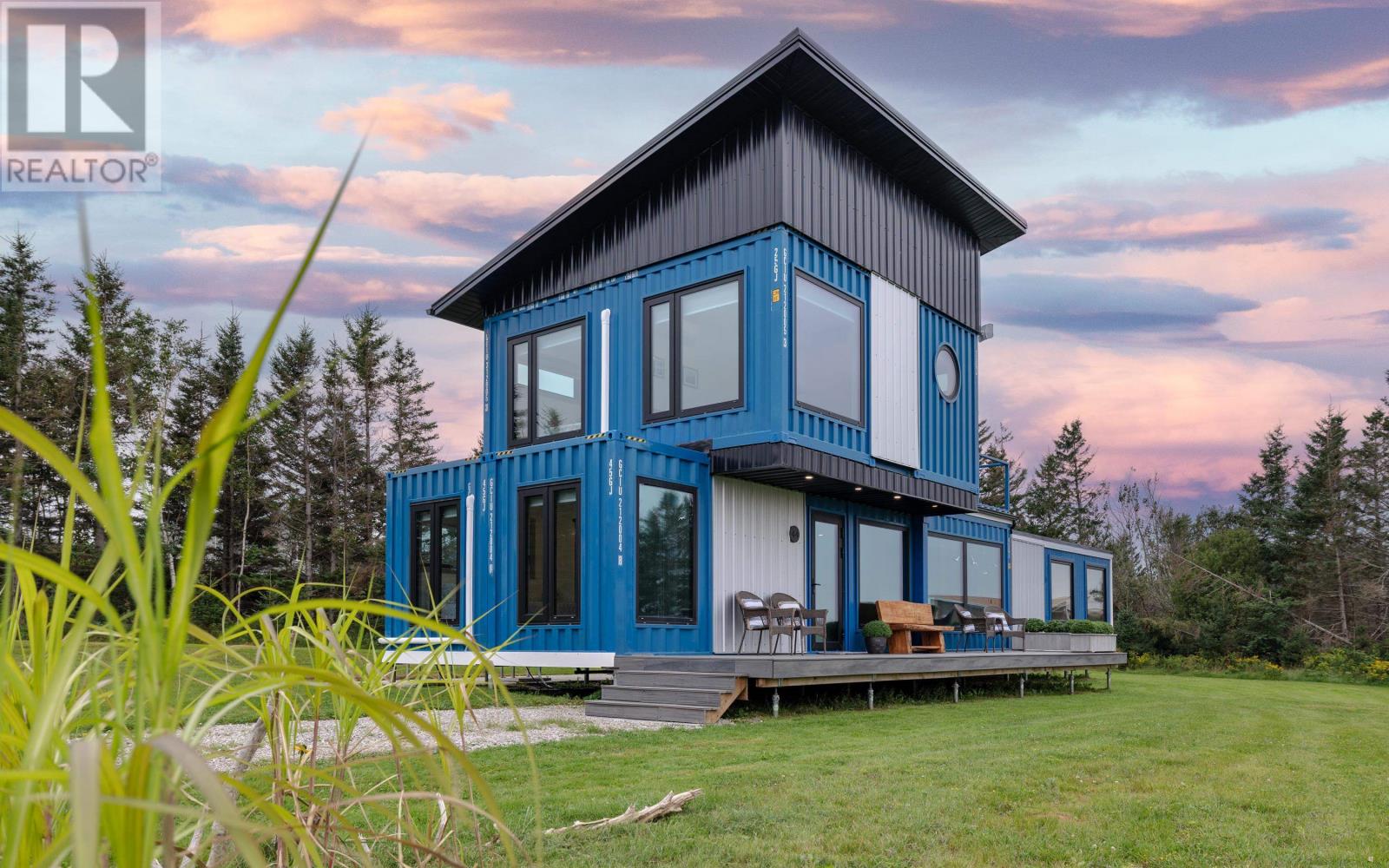 Additional Highlights:
A modern container home demands modern amenities. This property doesn't disappoint, boasting a range of top-tier appliances including a barbeque, stove, dryer, washer, microwave range hood combo, and a refrigerator.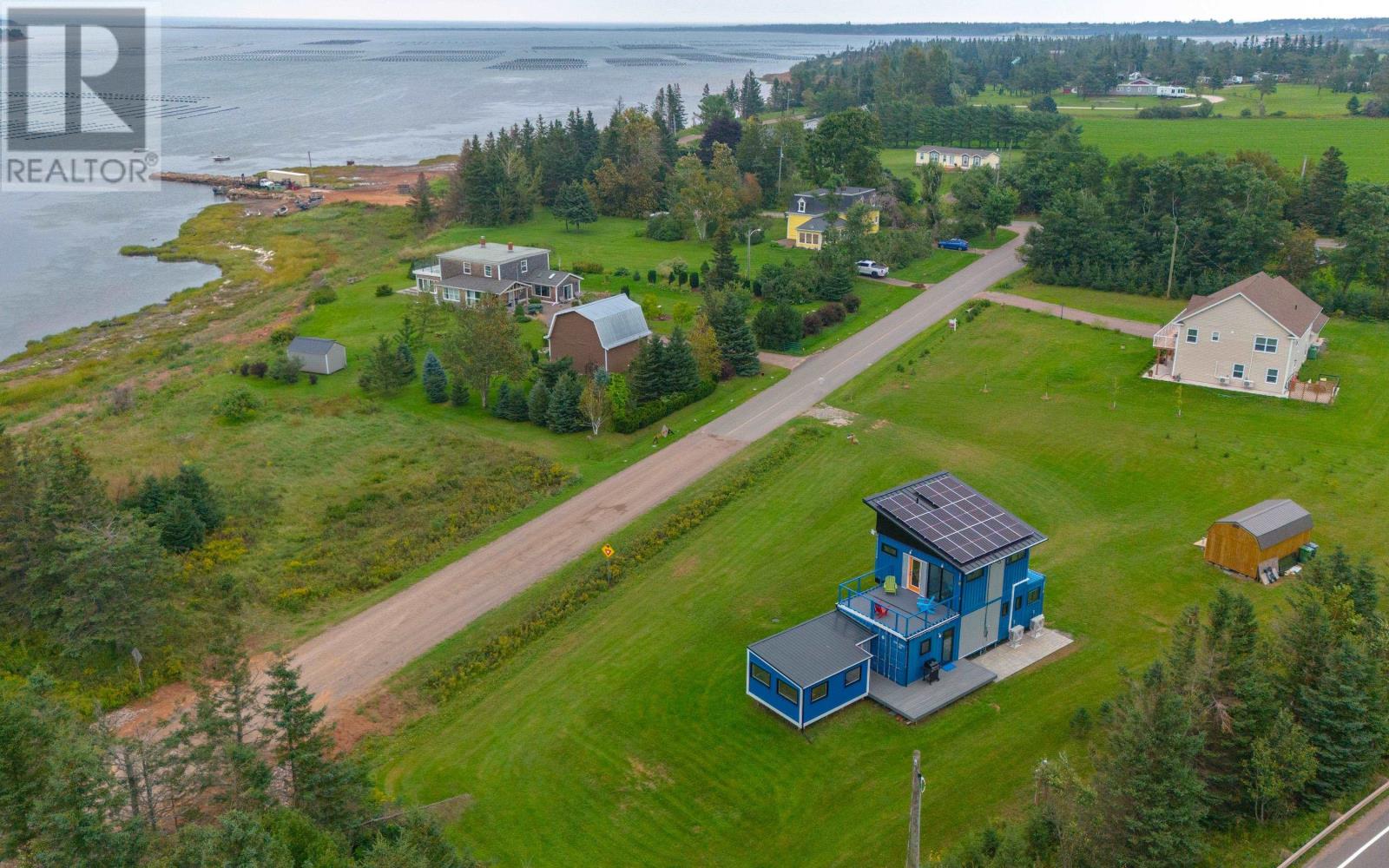 Location and Opportunities:
Resting on a generous 0.80-acre plot, this shipping container home boasts a serene neighborhood ambiance complemented by tranquil water views. It's a gem for investors, retirees, or seasonal dwellers. Additionally, its unique charm offers immense short-term rental potential, making it a smart investment.
The Final Word:
If you're in the market for a shipping container home that marries luxury with sustainability, this is it. This isn't just a property; it's an experience. A harmonious blend of modern architecture, sustainable practices, and unparalleled luxury. Dive into the world of upscale container homes, and don't miss this golden opportunity to embrace an exceptional lifestyle. Book your viewing today!
FAQ's
1. Are container homes durable?
Absolutely. Shipping containers are designed to withstand harsh conditions at sea, including heavy loads, saltwater, and strong winds. When properly maintained and treated against rust, a container home can last several decades.
2. How are container homes insulated?
There are various insulation options available. Common choices include spray foam insulation, which offers both insulation and moisture barrier, and panel insulation which can be fitted to the walls.
The container home in Prince Edward Island boasts R20 insulation, ensuring it stays warm and cozy year-round.
3. Are shipping container homes eco-friendly?
Yes. Using shipping containers repurposes steel, reducing the demand for new resources. Moreover, many container homes, like the one in Oyster Bed Bridge, incorporate green features such as solar panels, energy-efficient appliances, and eco-friendly insulation materials.
4. Can container homes withstand extreme weather conditions?
With proper design and reinforcement, container homes can withstand extreme weather conditions, including hurricanes, tornadoes, and earthquakes. Their inherent strength and durability make them an excellent choice for a variety of climates.
5. How cost-effective is it to build a container home?
The cost of building a shipping container home varies based on design, location, and finishes. While the initial purchase of a container can be relatively cheap, costs can accumulate with customization and interior work.
However, they often come out as a more affordable option compared to traditional homes of the same size and specifications.
6. Do container homes require special permits?
Building permits are required for container homes, just as they are for traditional homes. The process and requirements can vary by region, so it's essential to check with local zoning and building departments before starting construction.
7. Can container homes be expanded or modified later?
One of the benefits of shipping container homes is their modularity. It's relatively easy to add more containers to expand living space or make modifications, provided you follow local regulations and structural safety guidelines.