Hi everybody
We continue to discover for you. Our container house on today's tour is from Visakhapatnam, India.
A trend emerged that inspired many people to build container houses a few years ago. The trend has increased and the popularity of shipping container homes continues to increase.
Everyone has different thoughts and their own ideas for the dream house. For one person it may be a small cozy bungalow by the beach, for another it can be a three-story mansion in the countryside. Have you ever thought that your dream house could consist of a bunch of shipping containers stacked on top of each other?
When it comes to 'dream house', it is a fact that everyone has different ideas. But some people's dream home can be very different, like 3D Artist Kiran gambling uggina from India.
Kiran, 3D Artist and designer. This container house model created by Kiran is not a model that we can always see. In general, it is a more specific and beautiful study compared to container house models circulating in the market.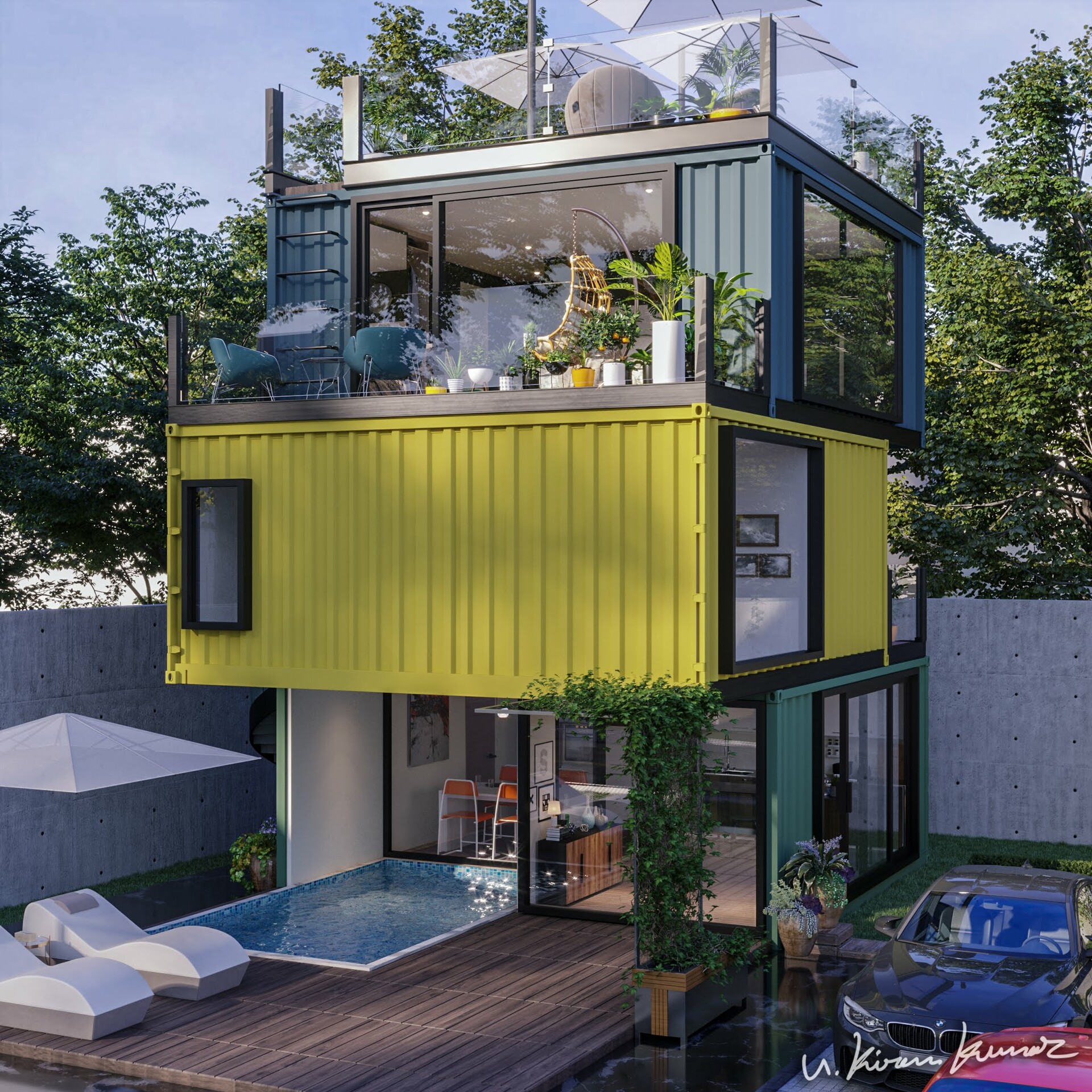 Standard shipping containers were not used in this project.
The custom-made shipping containers that we mentioned earlier, which are generally used in South Korea, are preferred. The length of the containers, which are the same as the 20FT container, is approximately twice the width of the standard containers.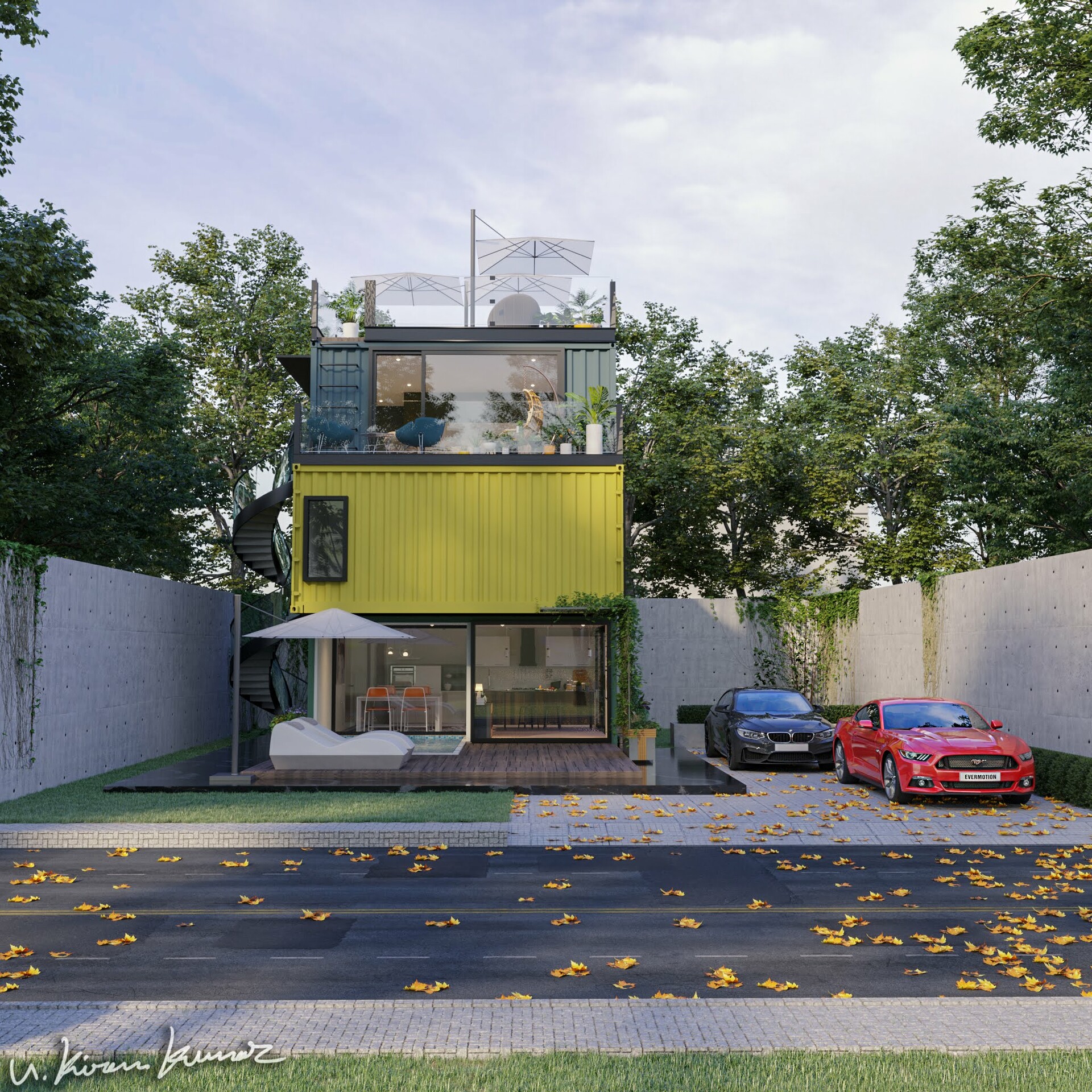 We really liked this container house model. When you look at the house, the house has a sweet attraction energy. The harmony of the architectural plan and colors in the container house is just perfect. The arrangement of the containers and the pastel colors used have removed the house from a standard view and created a unique structure that is what many of the container house lovers really want.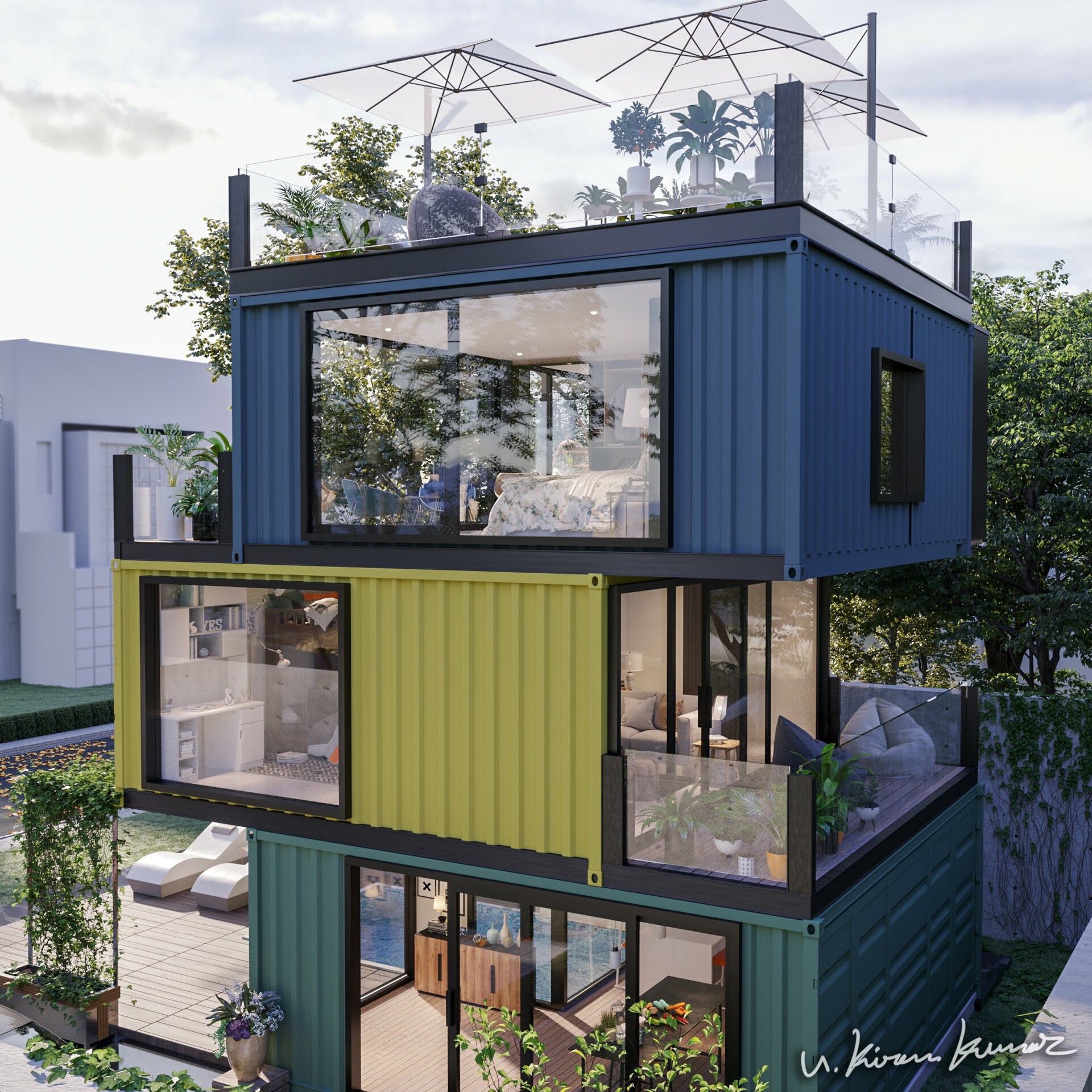 One of the other remarkable details in the container house model is that the spaces left empty due to the arrangement of the containers are considered as balconies. In this way, every floor of the house has a balcony. Stylish glass panels that do not affect the exterior of the house are used on the balconies and roofs.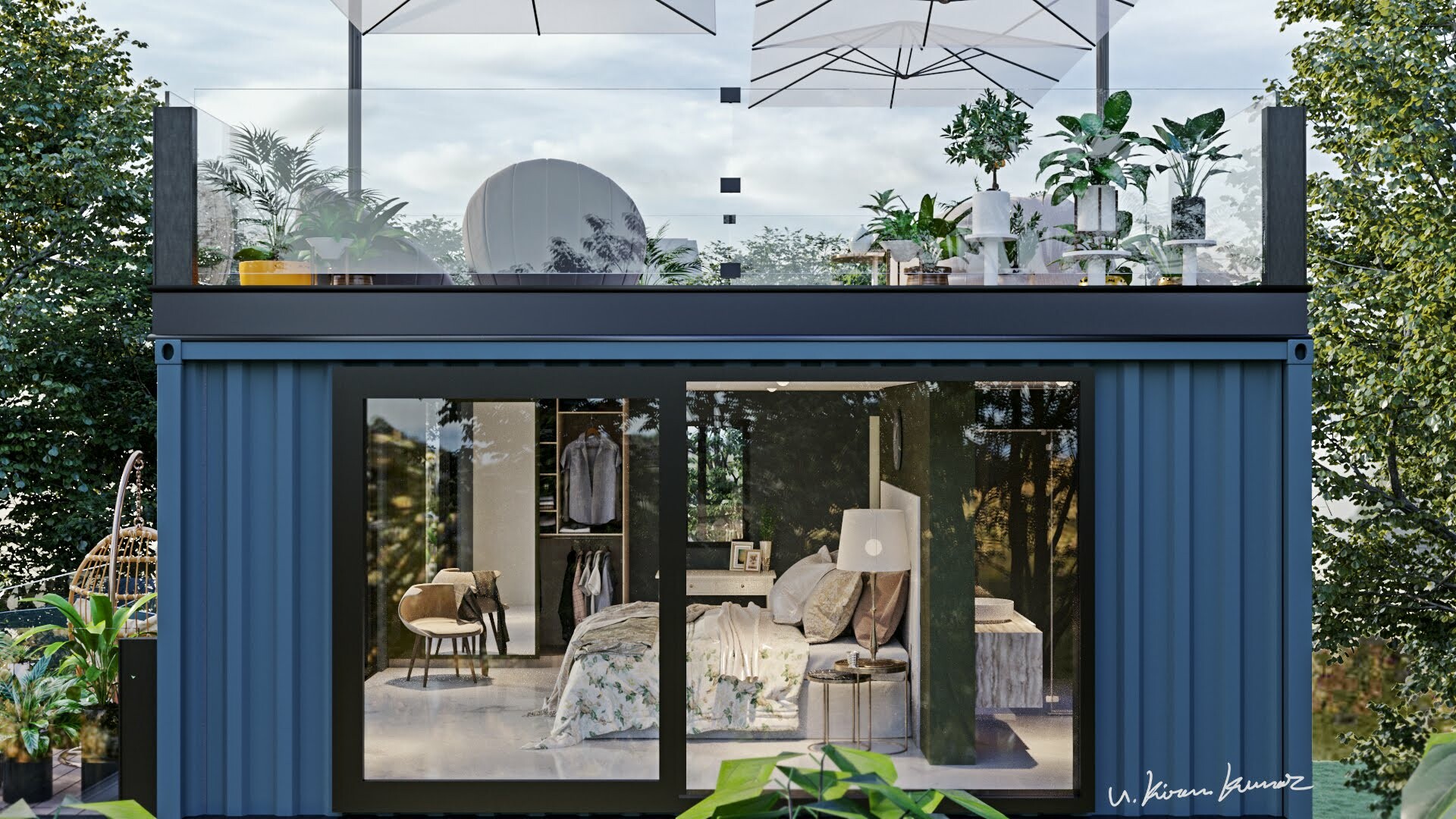 Black color is preferred in all areas of the house except for the containers. the most dominant part of this is the windowsills.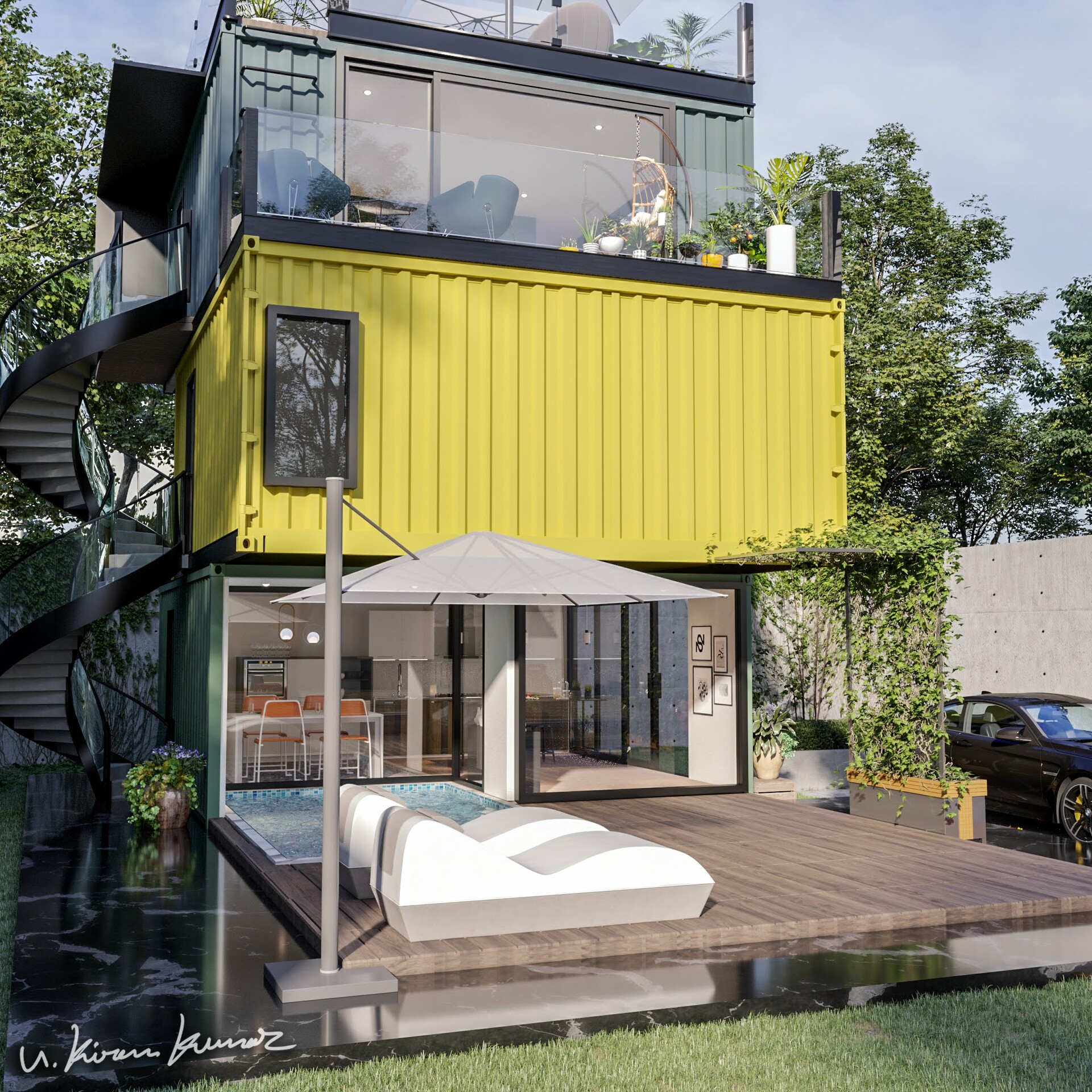 We would like to thank Kiran kumar uggina for this design that managed to rise above the clichés.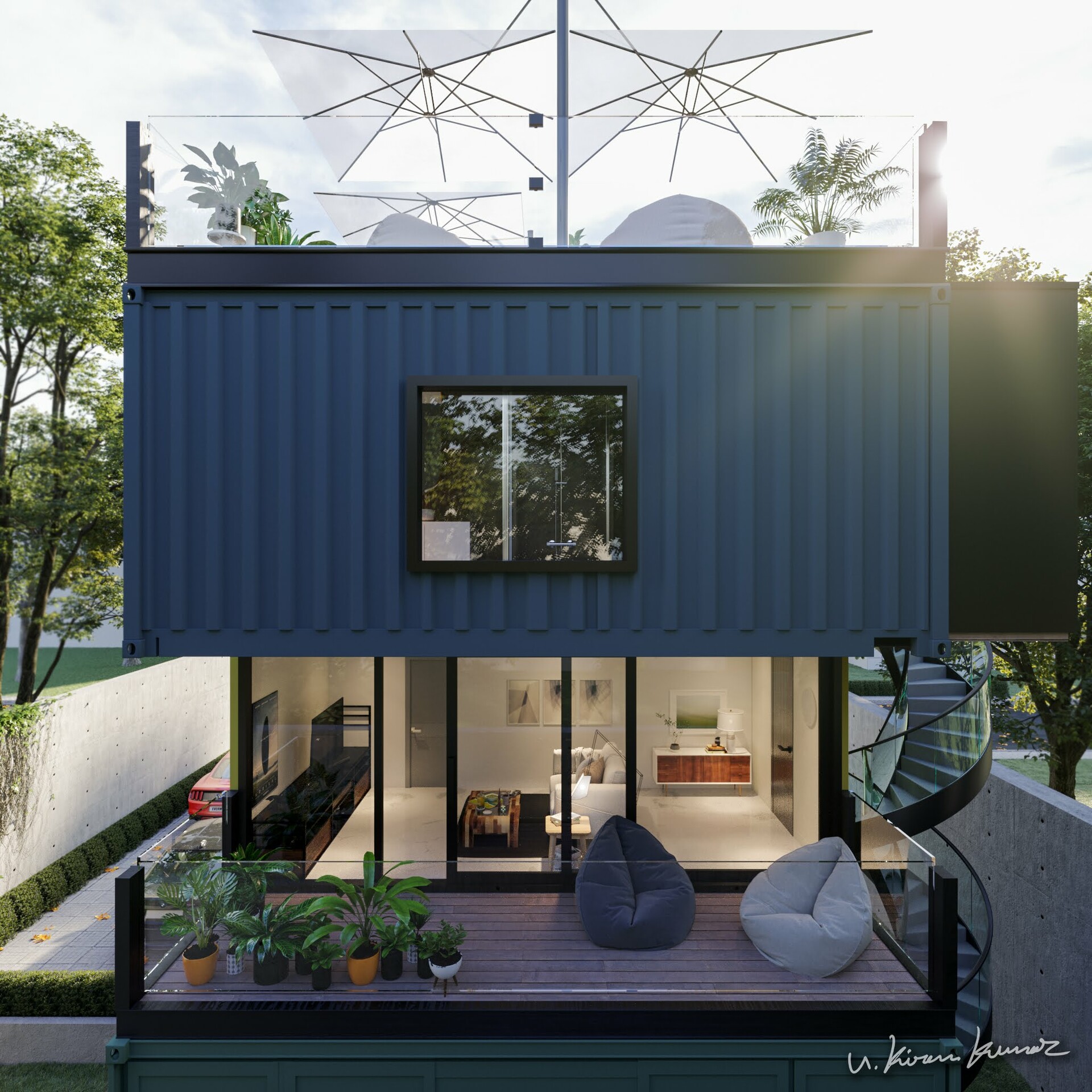 The fact that building container houses is easy, relatively inexpensive, and takes far less time to build a house out of concrete or brick is what attracts many people towards this strategy.
However, there are some precautions you should take before embarking on such a journey.
For example, it is important to see the actual containers you are planning to buy so you don't spend your money on damaged items and you should also plan for plumbing and insulation.
We also recommend finding a do-it-all contractor so you can save both time and money in the long run.
Living in a Container explores projects made with shipping containers around the world and shares them for you.
Don't forget to take a look at the structures made with other amazing shipping containers on our site!
We invite you to send in your story and container homes photos too so we can re-share and inspire others towards a simple life too. Thank you!
You can share this using the link and social media re-share buttons below. Thanks!
» Follow Living in a Container on Social Media for regular shipping container house updates here «
>> Container House Models <<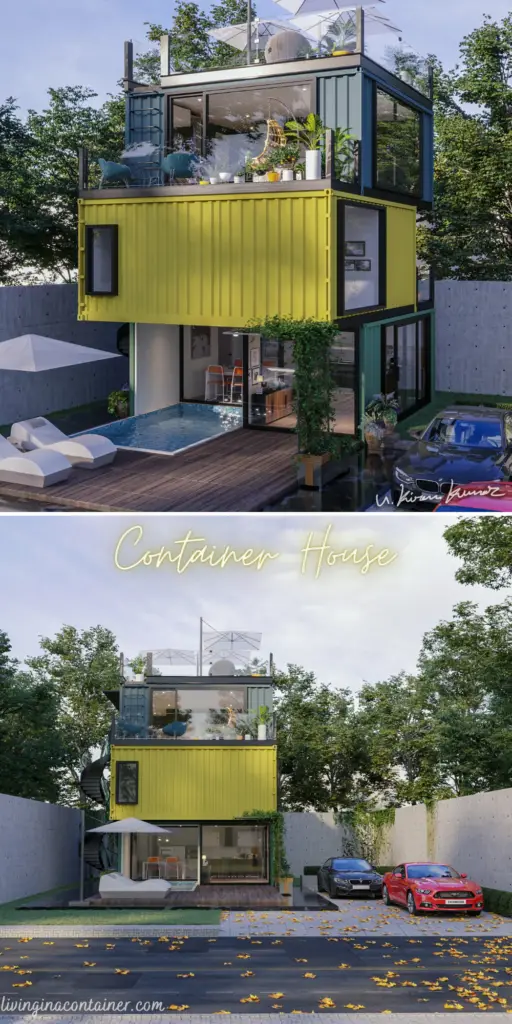 Visit https://www.livinginacontainer.com/category/container-house-models/ for more beautiful container house models.