There is a construction method that has managed to attract attention all over the world. These houses have definitely appeared on social media, listing sites and many other places. This innovative construction method, as you can imagine, shipping container houses.
Shipping container houses, which started as a category under the tiny house trend that has recently risen, especially in United States, have now become the main category.
Of course, there are many reasons that push people to build houses with shipping containers. The most important of these are its portability, durability, ease of designing the design you want and its striking metal appearance.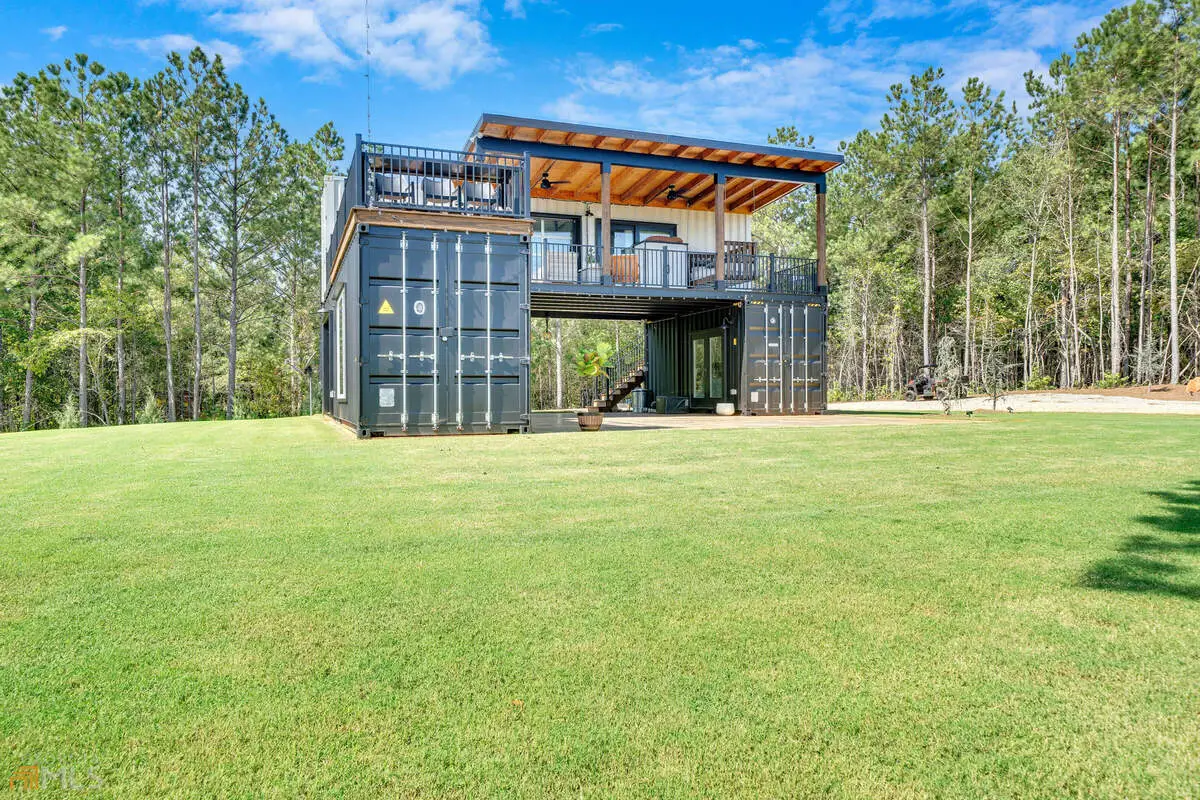 Container House in Jackson, GA
We will show you a house that reveals how fun and beautiful the design with shipping containers is.
This 2-storey container house has 1 bedroom and 1 bathroom. This container house built in 2022 was sold for $940,000 in November 2022. The living area of the container house, located on 125 acres of land, is 700 sqft.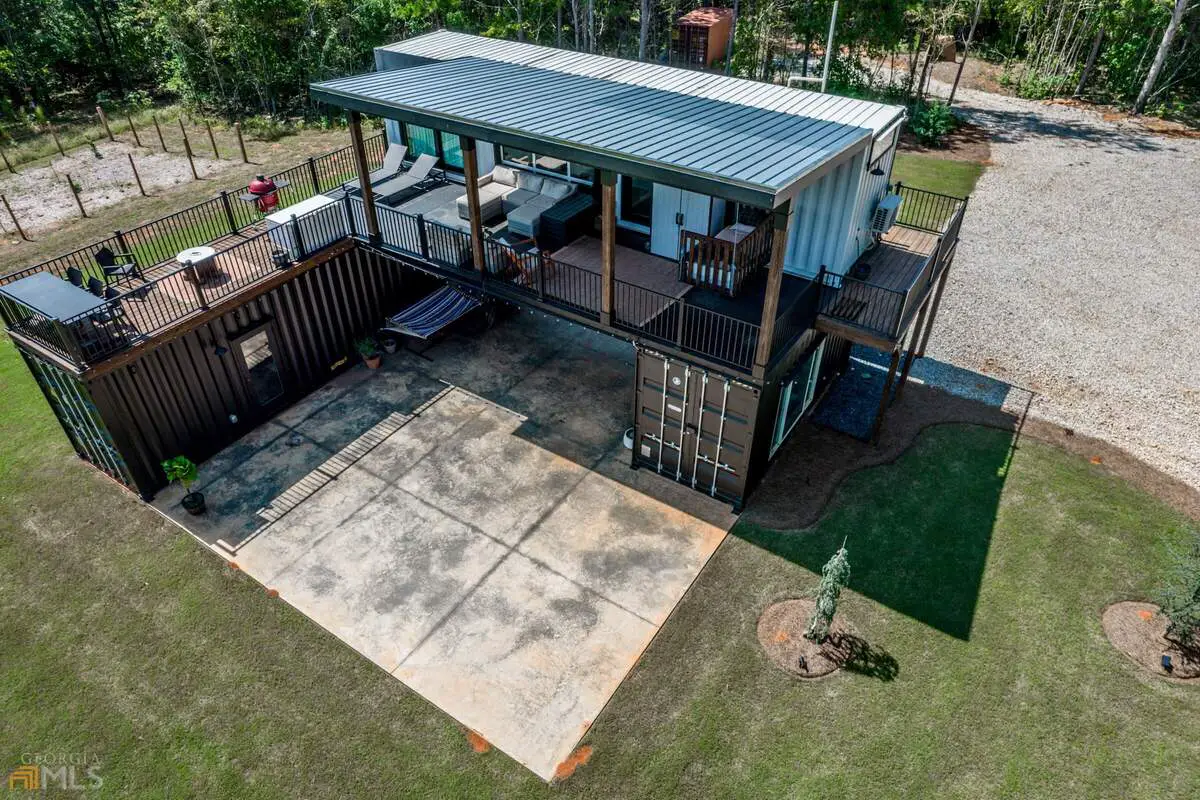 Container House Plan
The 2-storey container house is built with 3 shipping containers, 2x40ft and 1x20ft.
There are 40ft and 20ft containers placed opposite each other on the ground floor, and a 40ft container placed on top of them on the upper floor.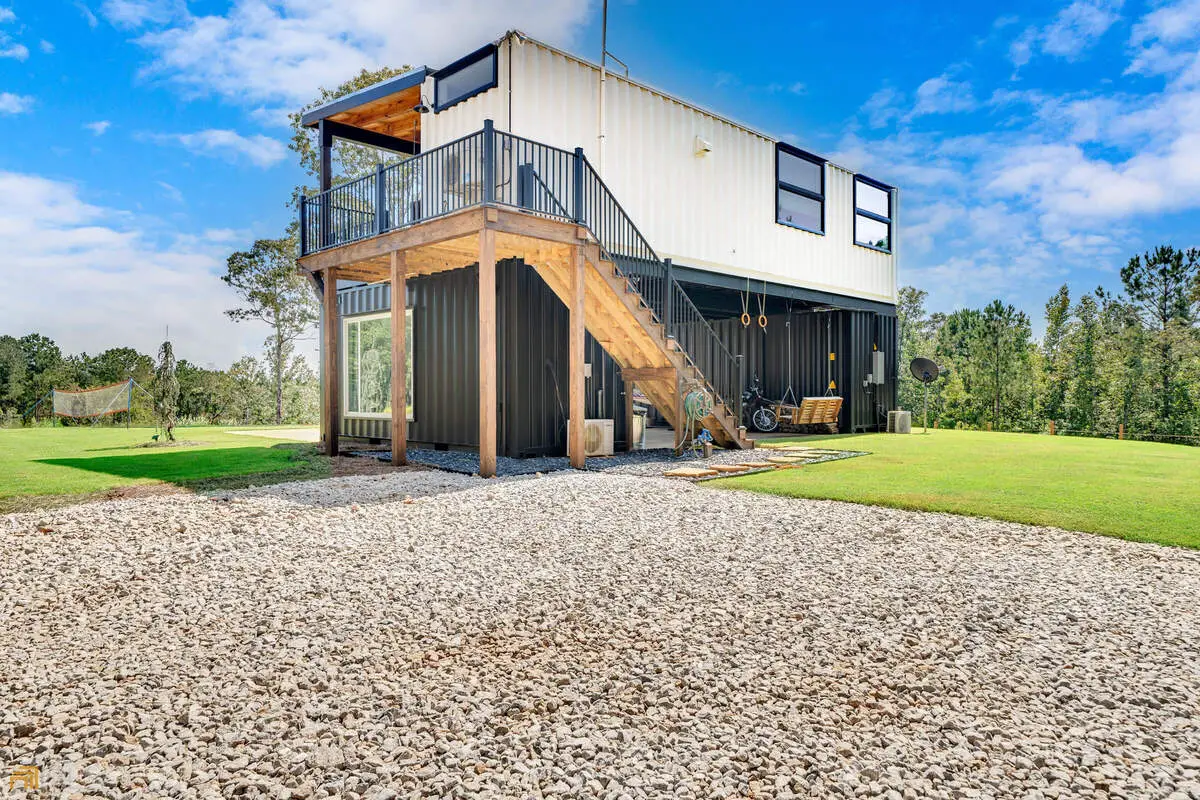 This entire container structure is built on a very large concrete foundation.
The container on the upper floor is used as a kitchen and bedroom. The 20ft container on the ground floor is decorated as a guest room. The 40 ft shipping container on the ground floor is used as a workspace, warehouse and workshop.
Its location in a unique forest
The container house is in such a magnificent location that it is impossible not to fall in love. In a vast forest, right next to the flowing river… Think of the peace here…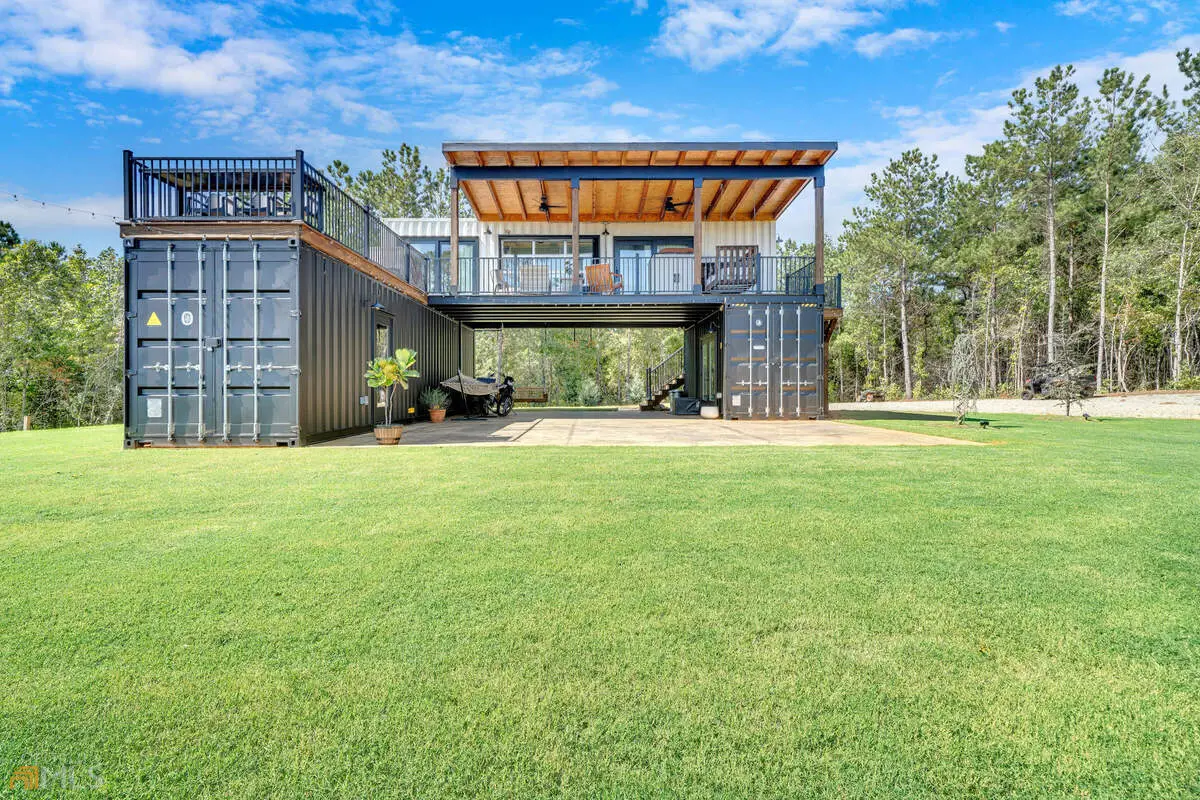 Container House Exterior
The container house really attracts attention at first glance. The shipping containers used are in very good condition and look great with the colors chosen. The whitewashing of the upstairs shipping container and its imposing roof are also eye-catching details.
Container House Interior Design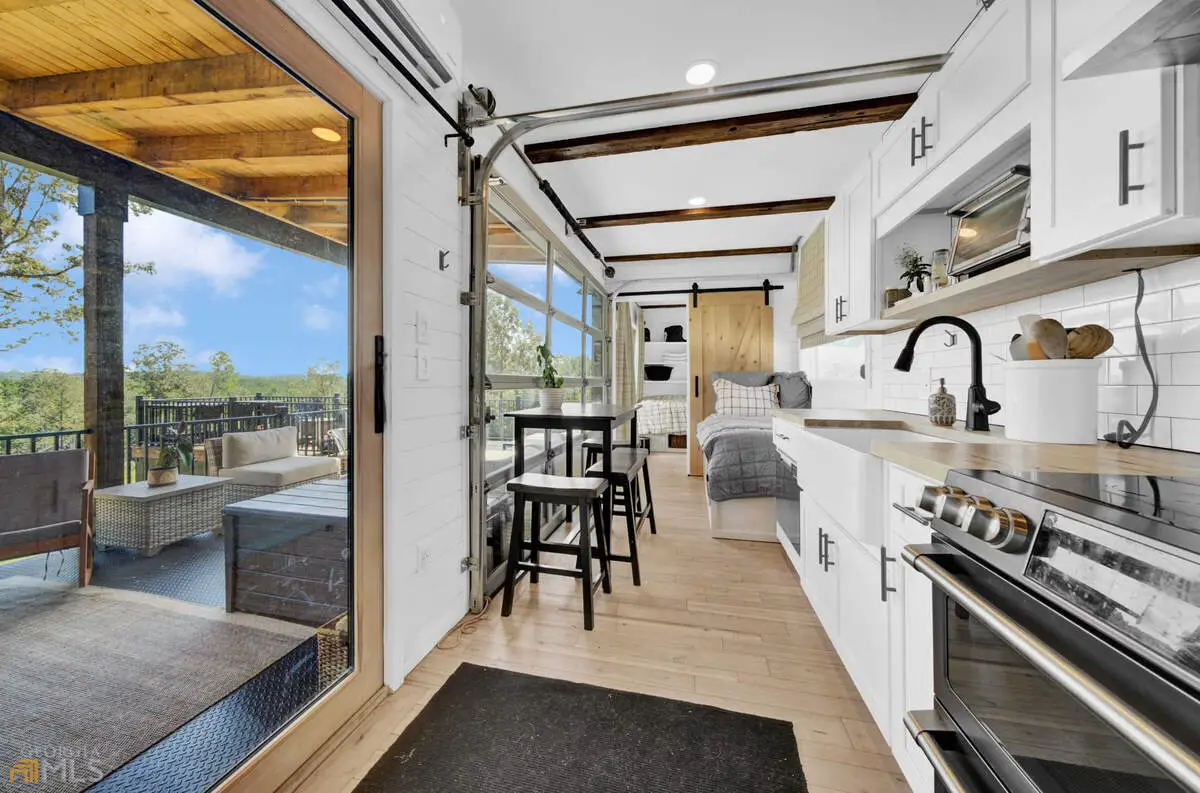 I want to start from the top floor first. On this floor, there is a design in the form of a kitchen, bed and bedroom, which we are not accustomed to. The living area has been shifted to the veranda more.
We can talk about the dominance of white in terms of design. Other important details are the floor in light wood tone and the occasional black details.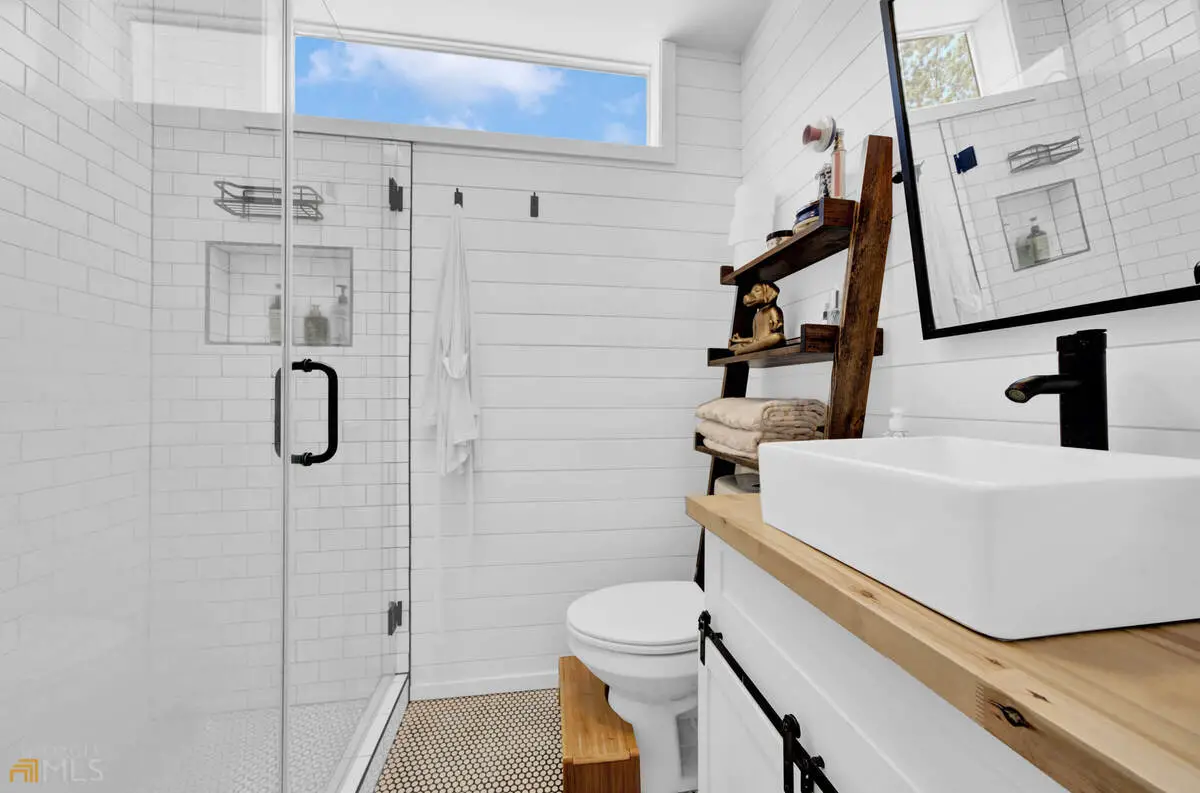 The bathroom is on this floor. In the bathroom, which has a white design, the decoration is completed with wooden and black details.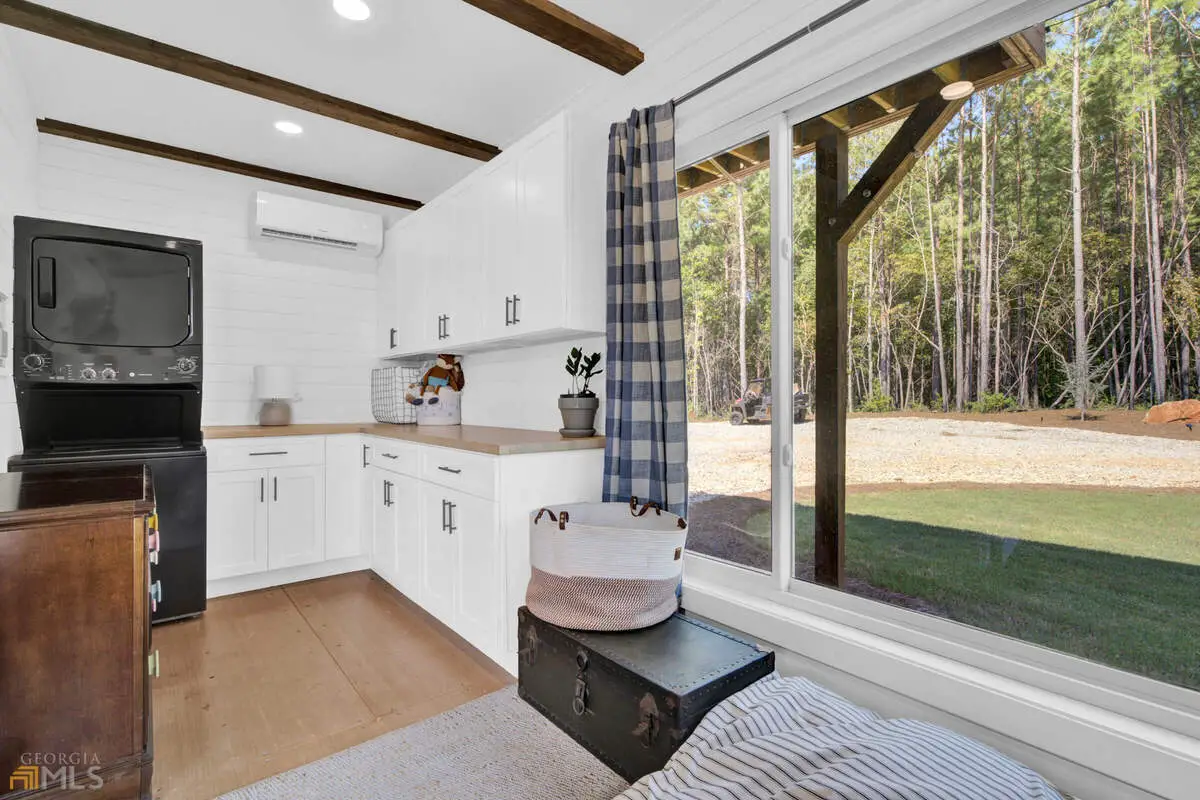 20 Ft Container Interior Design
In this tiny container, a white color design was preferred, including the ceiling, walls and cabinets. Inside, there is a sofa that can be a bed and some recycled furniture.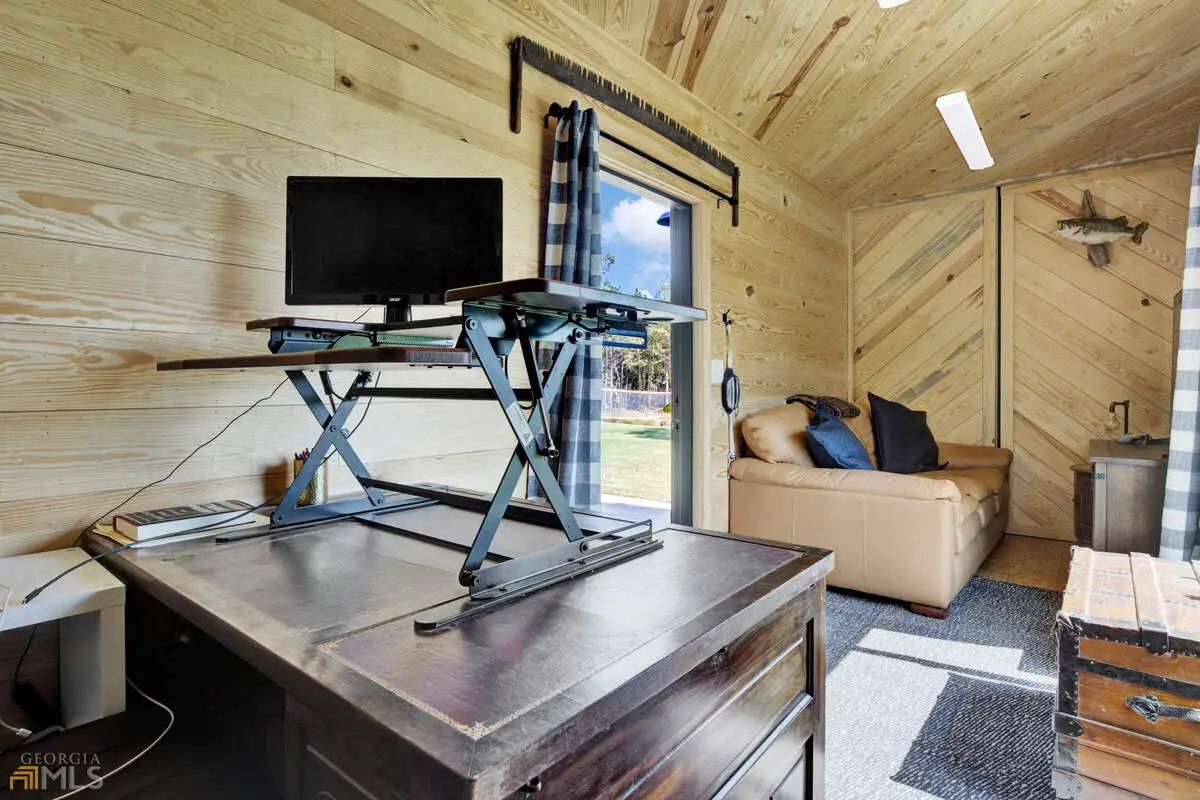 40 Ft Container Interior Design
This container is divided into two parts. There is a large glass TV room in one section, and an area used as a warehouse and workshop with a garage door in the other section.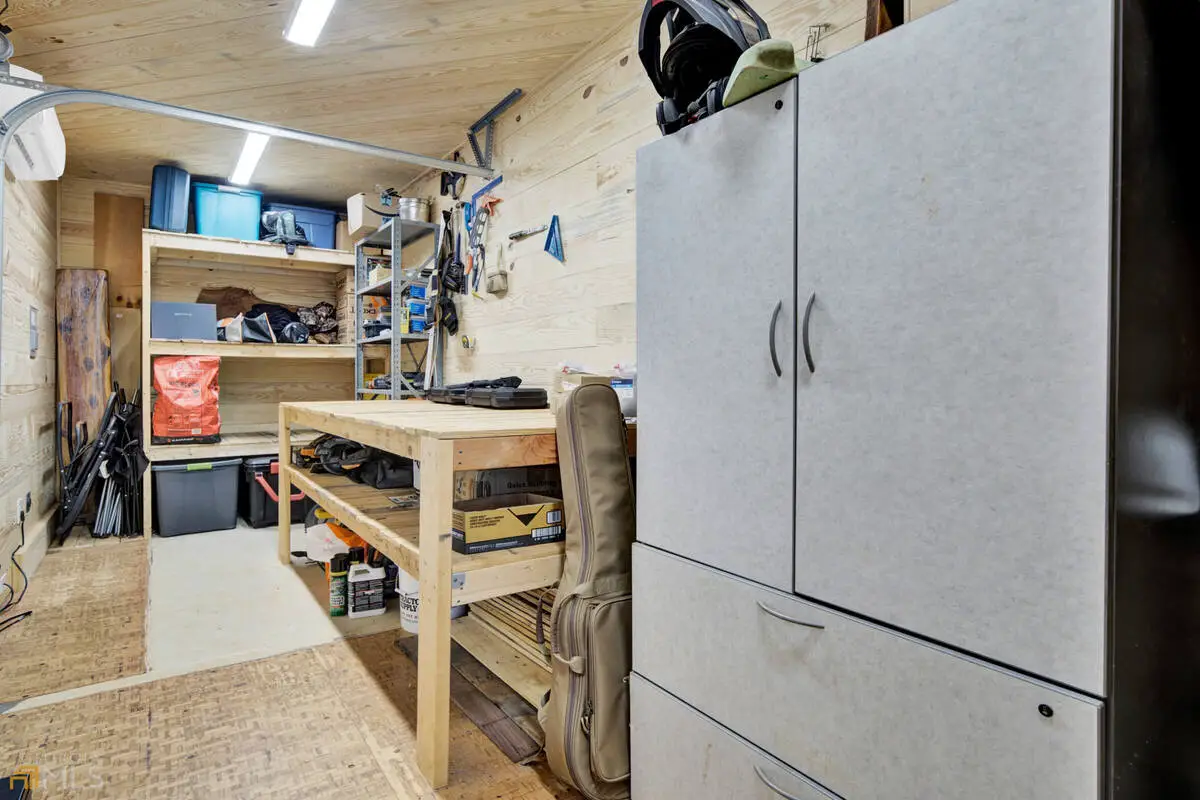 The floor, walls and ceiling of this container are all covered with wood.
$940k Container House
With shipping containers, it is now possible to obtain residences where people from all walks of life can live. Whether it's $30k or million dollars…
Finally, if you liked the design of this container house in Jackson, GA, I'm sure you will like this container house in Costa Rica. Do not pass without looking…
The Gorgeous Forest and Ocean View Container Home from Costa Rica