3 Bedroom Container Home
If you're looking for an alternative to traditional home ownership, consider a shipping container home. These homes are made from repurposed shipping containers and can be adapted to any climate or terrain. Plus, they're usually more affordable than conventional homes.
Here is three bedroom container home that will make you reconsider your housing option.
Three story container building in Gaspar Hernandez, Puerto Plata, Dominican Republic.
There is glass almost everywhere in the container house. You may find yourself constantly watching the ocean.
Located in the beautiful Gaspar Hernandez of the Puerto Plata region in the Dominican Republic, this three-story container building offers 3 bedrooms and 3.5 bathrooms, surrounded by glass for panoramic ocean views.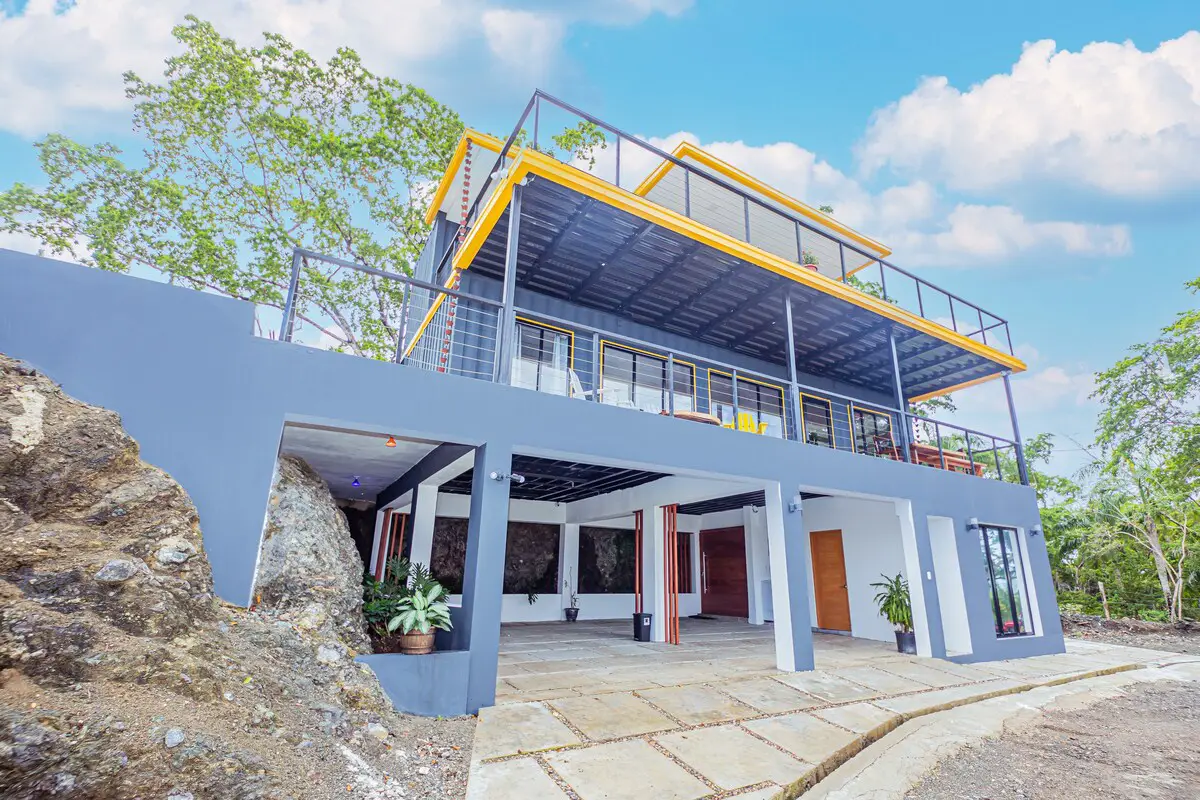 Read Also : Absolutely Gorgeous Eco Friendly Container Home
The house is securely built on a concrete foundation that doubles as garage and also boasts huge balconies on every floor – perfect for taking in that view with a morning cup of coffee or enjoying a romantic sunset dinner. With its modern design and stunning beachfront location, Casa Hierro is sure to impress even the most discerning of travelers!
Shipping containers were used on the 2nd and 3rd floor of the house. In total, 4 recycled shipping containers were used, 3x40ft and 1x20ft.
The containers are so vibrant in the colors preferred on the exterior of the house. It looks like a part of nature.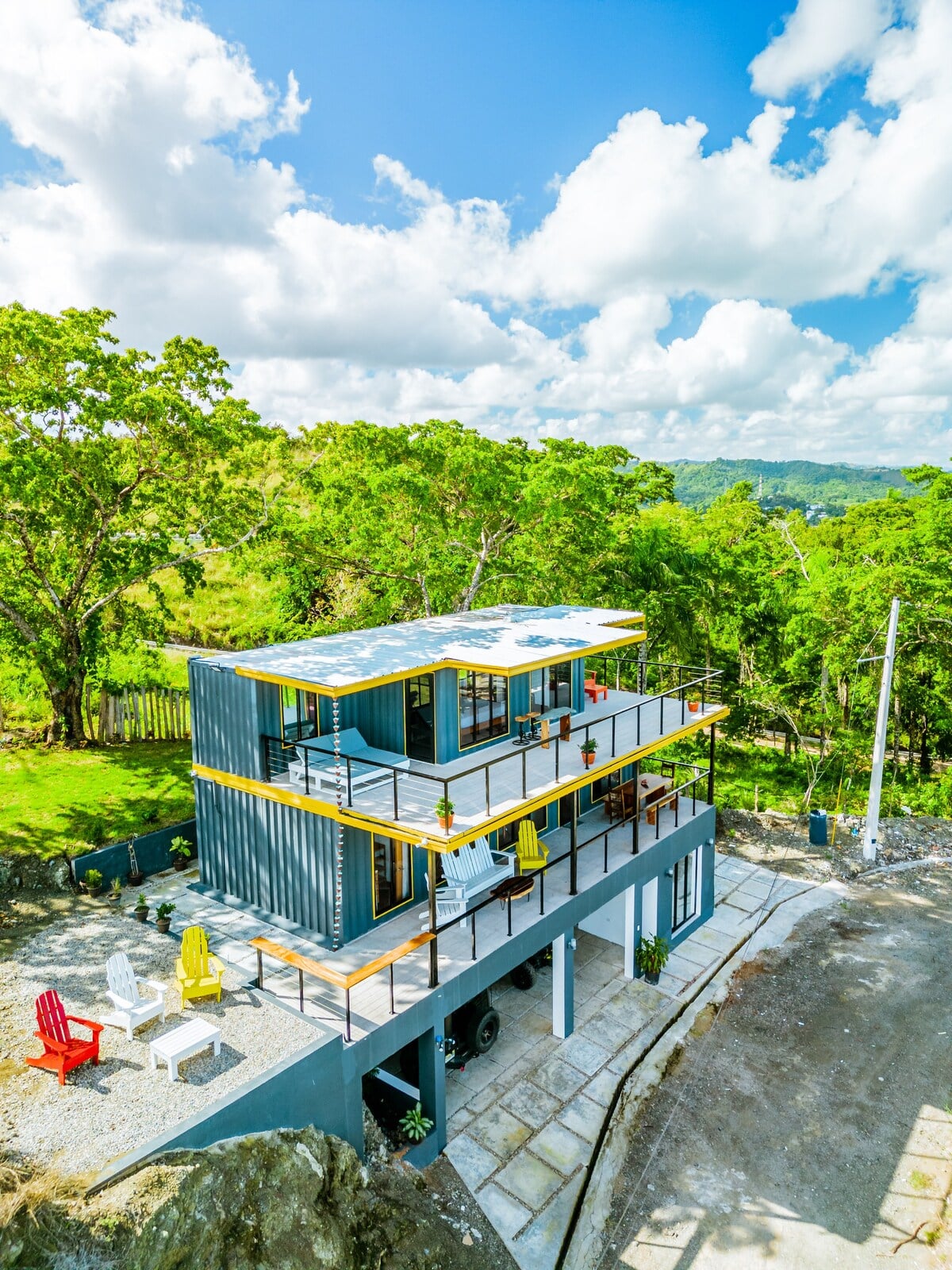 Taking a pause from the hustle and bustle of life, this house is becoming a remarkable statement! Featuring 4 recycled shipping containers – 3x40ft and 1x20ft – blended into 2nd and 3rd stories of this house, they are incorporated perfectly with nature.
Read Also : Life Uncontained Shipping Container Home
The outer walls are adorned in unique colors that bring out the beauty of natures' surroundings in the area. This creative engineering is definitely something extraordinary to treasure and experience.
If you want to rent this unique property, you have to pay $174 per night with Airbnb.
This property is truly something special – it may be worth every penny you'll spend for the night! With Airbnb, you can be sure that all safety and comfort expectations will be met or exceeded. The $174 rate is an incredible value, especially when you consider the exclusive amenities of this one-of-a-kind accommodation.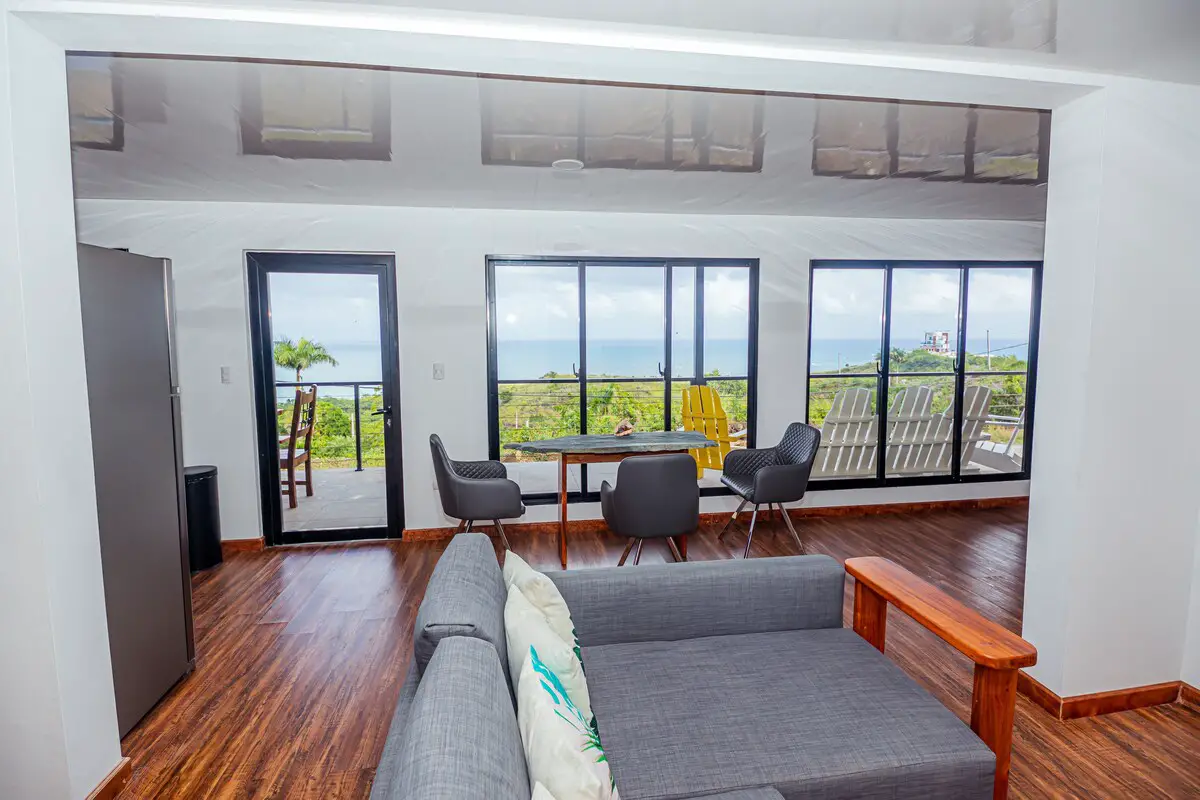 Have you been dreaming of starting a project like this in the Dominican Republic but don't know where to begin?
Sanz Trailers can provide the assistance you need. From design to construction, Sanz Trailers has been a partner to homeowners in this shipping container house project
Instagram : @sanztrailers
Let's talk a little bit about the interior design of the container house.
The container house has 3 bedrooms and 3.5 bathrooms. The bright color lines on the outside of this house, which is made of 4 shipping containers, continued in the interior design in some regions.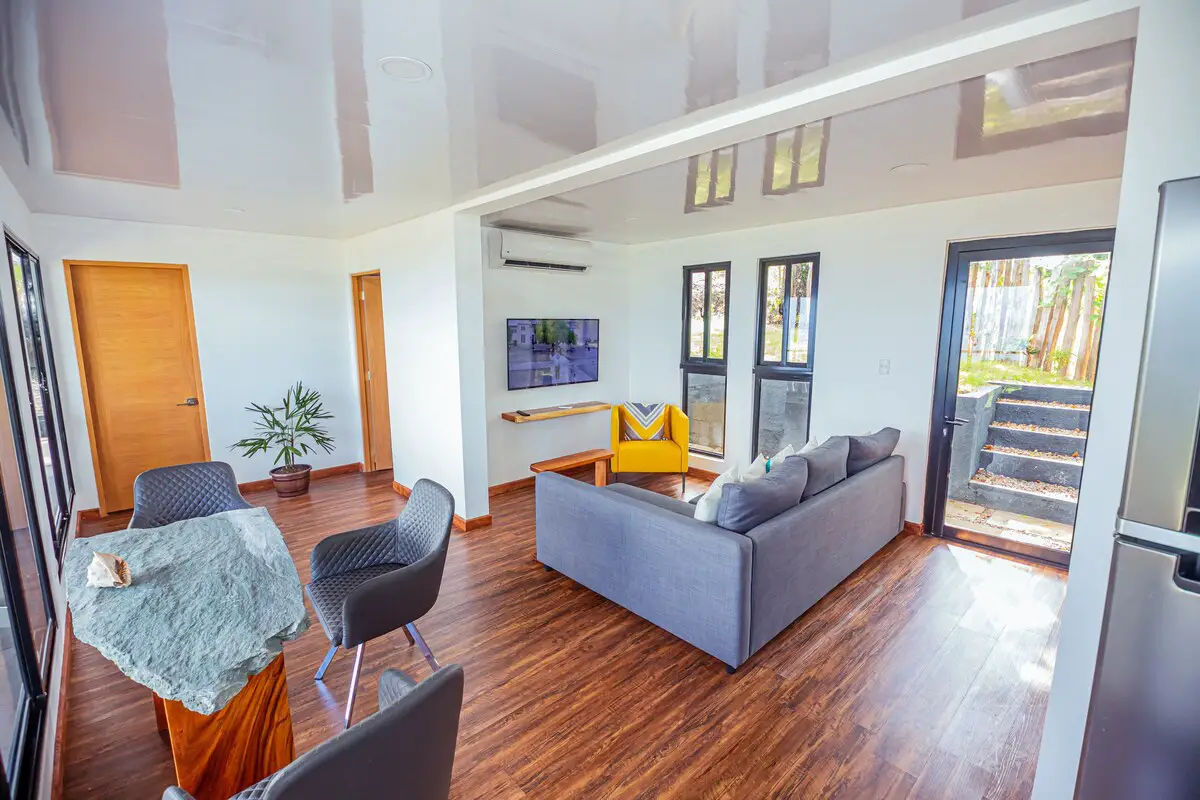 But in general, it would be more accurate to say that a wooden dominance in interior design. There are many recycled wood used furniture in the shipping container home. The interior design is quite simple and only necessary materials are included.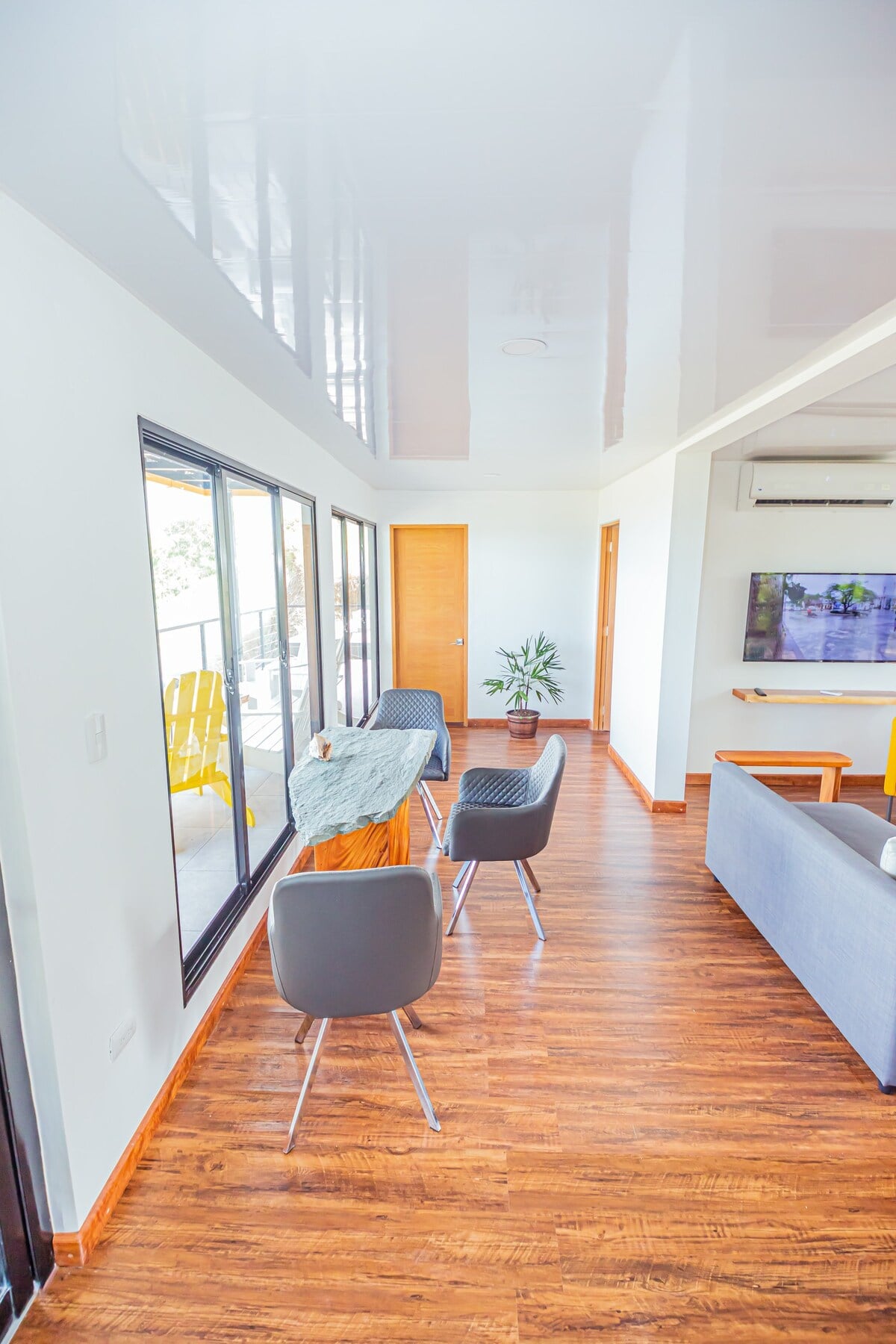 The interior design of the container house is a combination of bright colors and recycled wood. Upon entering the house, visitors are greeted with bold lines of color, illuminated by natural light emanating through large windows.
Read Also : Luxury Container Homes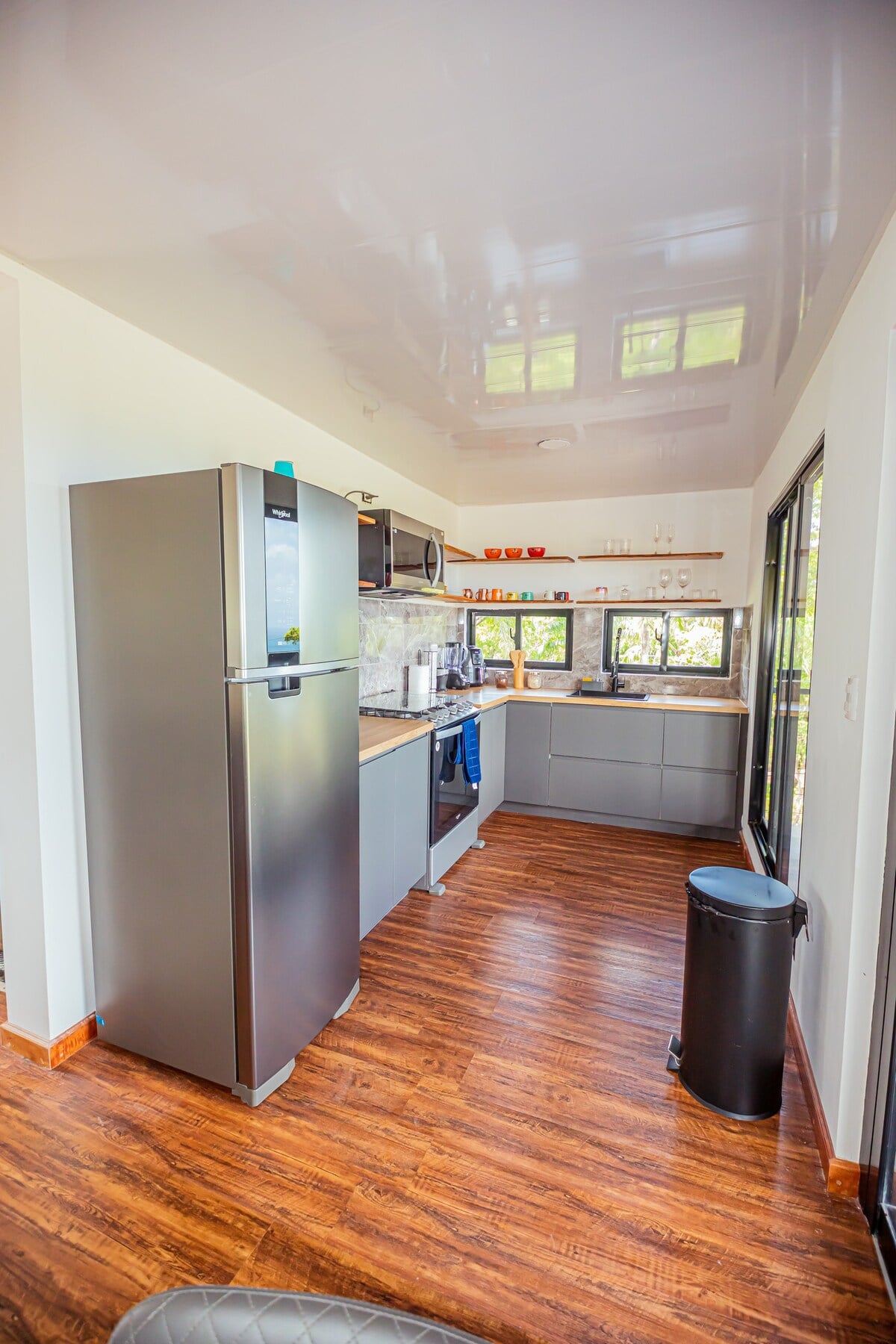 The color scheme is subtle; however, these colorful touches provide much-needed contrast to the home's otherwise wooden aesthetic. The furniture made of recycled wood further complements this theme while keeping with the energy-efficient nature of the home as a whole.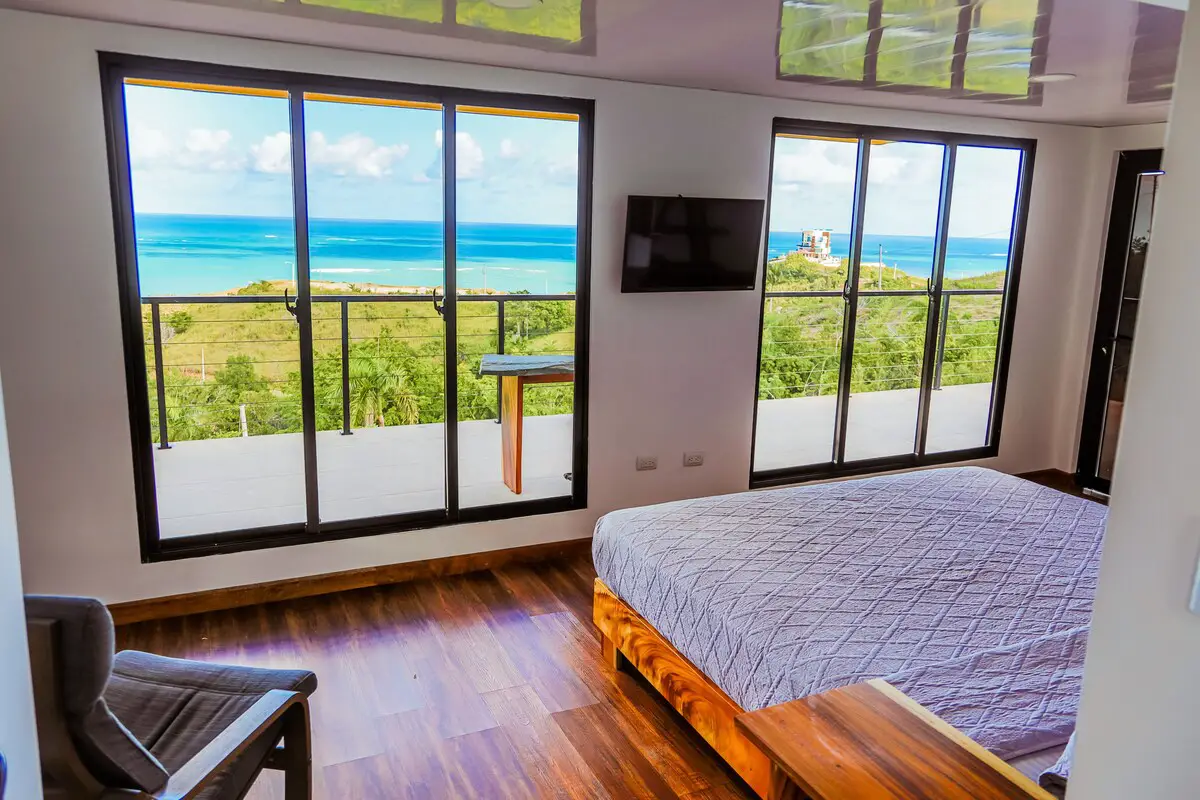 Although sparse in its decor choices with only necessary materials included, the creative utilization of what properties it does present creates an inviting atmosphere to enjoy from within.
Shipping containers are now with us in every aspect of our lives.
Almost a large part of the products that come to our house are transported in shipping containers.
These steel boxes, which we have seen on ships and trucks before, have now become a popular method of housing construction in almost every region of the world.
Shipping containers have certainly come a long way since we first spotted them on ships and trucks. Now, thanks to their affordability and versatility, they are popping up everywhere and being used for an amazing variety of purposes.
Read Also : Container House Models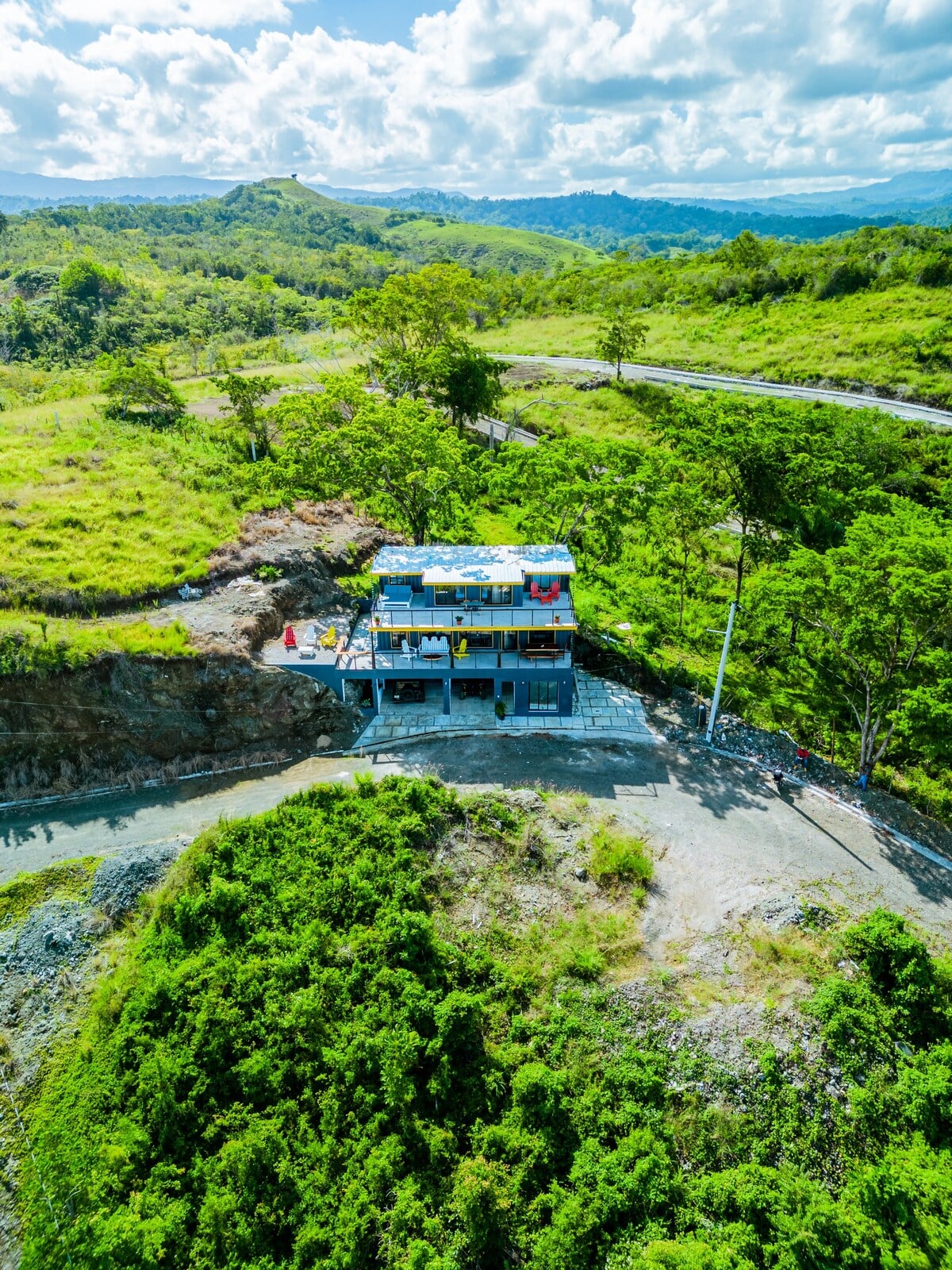 Conclusion
In conclusion, building a home with shipping containers is an exciting and unique way to reduce costs and create an eco-friendly home.
It can provide ample space for anyone living in it, regardless of how luxurious or basic the layout is. The potential for container homes is almost limitless, from the modernized design to the rustic look that fits perfectly with its surroundings.
Shipping container homes offer you not only a great investment but also a lot of flexibility in creating your dream space – something you'll appreciate as you watch your vision come alive!
For More Inspiration Living in a Container !