This is a container home design in Nairobi, Kenya. It is a stunning container home because it has beautiful looks. Container homes are praised these days. These are preferred because of their benefits. List of benefits of container homes is very long. These are liked by people of present era. Reason is this that container homes have luxurious living system.
Modular living is luxurious one
Modular living is a new thing these days. Adventurers are always in the seek of something new and different. Container homes can be made at any place in the world in short time. These can be set in the center of mountains, even on the top of hills or in some greenfield. This thing making modular living popular. Container homes are making an ease of living. As compared to former construction, shipping containers are making houses with less money and time.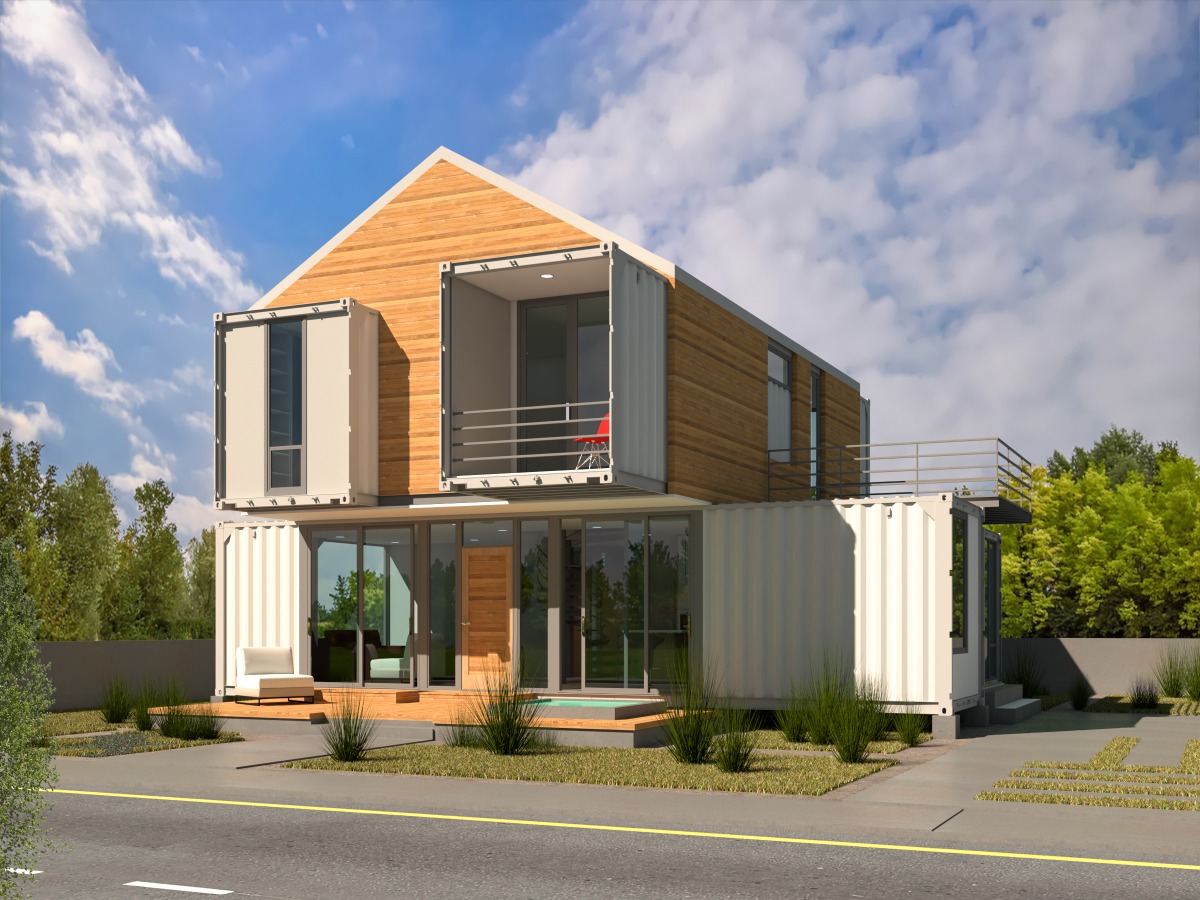 Description of home
This container home, which is located in Nairobi, is made by steel shipping containers. These shipping containers are set together to give shape of a home. Steel shipping containers are joined with each other without fixing in the ground. Construction is done on the ground and then these containers are set on the ground according to the design. ( Life Uncontained )
The major benefit of the container home is this that these can be modified at any time. Steel containers can be modulated in any design when one gets bored by older one. Not only this, but container homes can also be converted into something else. For example, a home can be changed into a Caffey.
Design of the house
This container home is a luxurious living place because it has all the facilities and accessories. This one is for a big family. This specific container home has four bedrooms. It has two floors.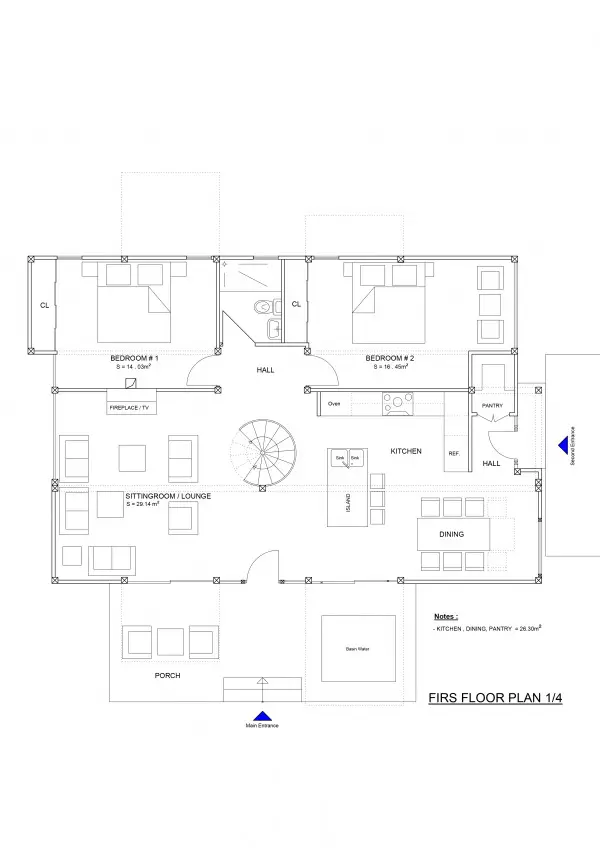 Architecture of first floor.
On ground floor, first of all, there is an entrance area. Two bedrooms are on the ground floor. These bedrooms have all the facilities. These bedrooms are set with large sized bed for the comfort. Closet is also constructed in the room for keeping all the attire.
On ground floor, two bedrooms are shared with one bathroom. Bathroom is well-supplied with all the facilities of showering. Showering area is separate from bathing area.
These two bedrooms and one bathroom are designed on the back of the house. When one enters the entrance gate, he observes a living room and a kitchen.
Sitting room is beautiful in its own way. Seating sofas are placed in lounge. An LED is also placed in the living room. One sofa is white in color and other sofa is red in color. Traditionally, the wall of the living room is decorated with beautiful paintings.
Exact next to the living room, there is a kitchen. This kitchen is different from ordinary kitchens because it has more facilities. Pantry facility is available. All other necessities are also there listed as stove, refrigerator, shelves, sink. In combination to kitchen, there is a dining table. Three chairs are placed here, these can be accommodated according to the need of the family.
A space is between bedrooms and living room is a hall. This is an open area which can be use for any purpose.
A stylish staircase goes up to the second floor. This staircase is round and crystal colored.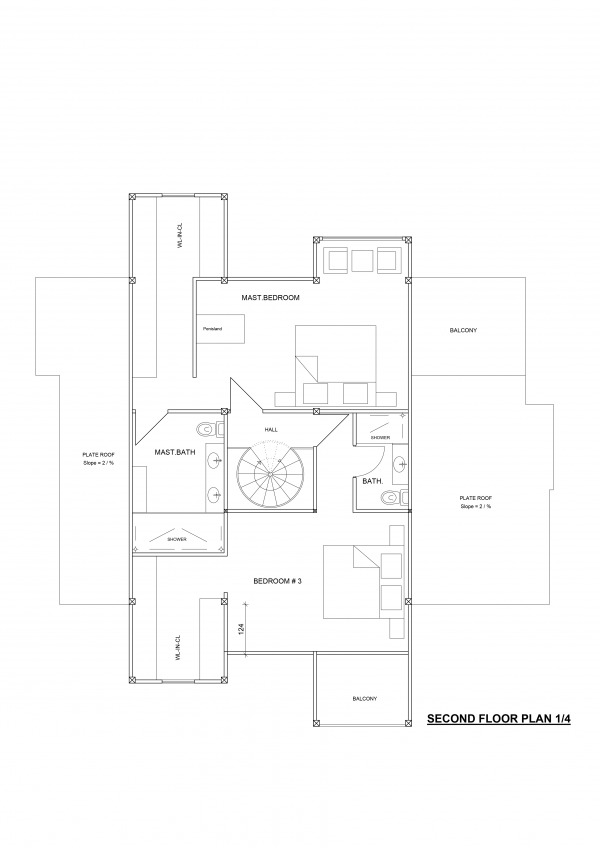 Let us move to the second floor.
As mentioned above, this container home has four bedrooms. Two bedrooms are on the first floor. Remaining two bedrooms are on the second floor.
One bedroom on the second floor is master bedroom. This has a big sized bed. Bathroom is attached to the bedroom. This bedroom has its separate balcony. In morning, getting up with good mood, one can enjoy morning views from balcony.
Another bedroom is relatively smaller in size. Bathroom is near to this bedroom. This bedroom has also a balcony.
This double storey container home has steel container look from outside. Steel colored container parts are visible in its architecture. But whole house does not give the look of steel containers. Beautiful combination of wood is done. A unique look of wood is given by second floor specifically.
Outside the constructed area.
In the outer area of the house, greenery is dominant, house is surrounded with trees all around. In the outer portion of the entrance area of this home, a porch is designed. A seating sofa is placed here. In evening, one can enjoy the weather here. Do you love coffee? Or are you a tea lover? Take your mug in your hand and enjoy what nature says you.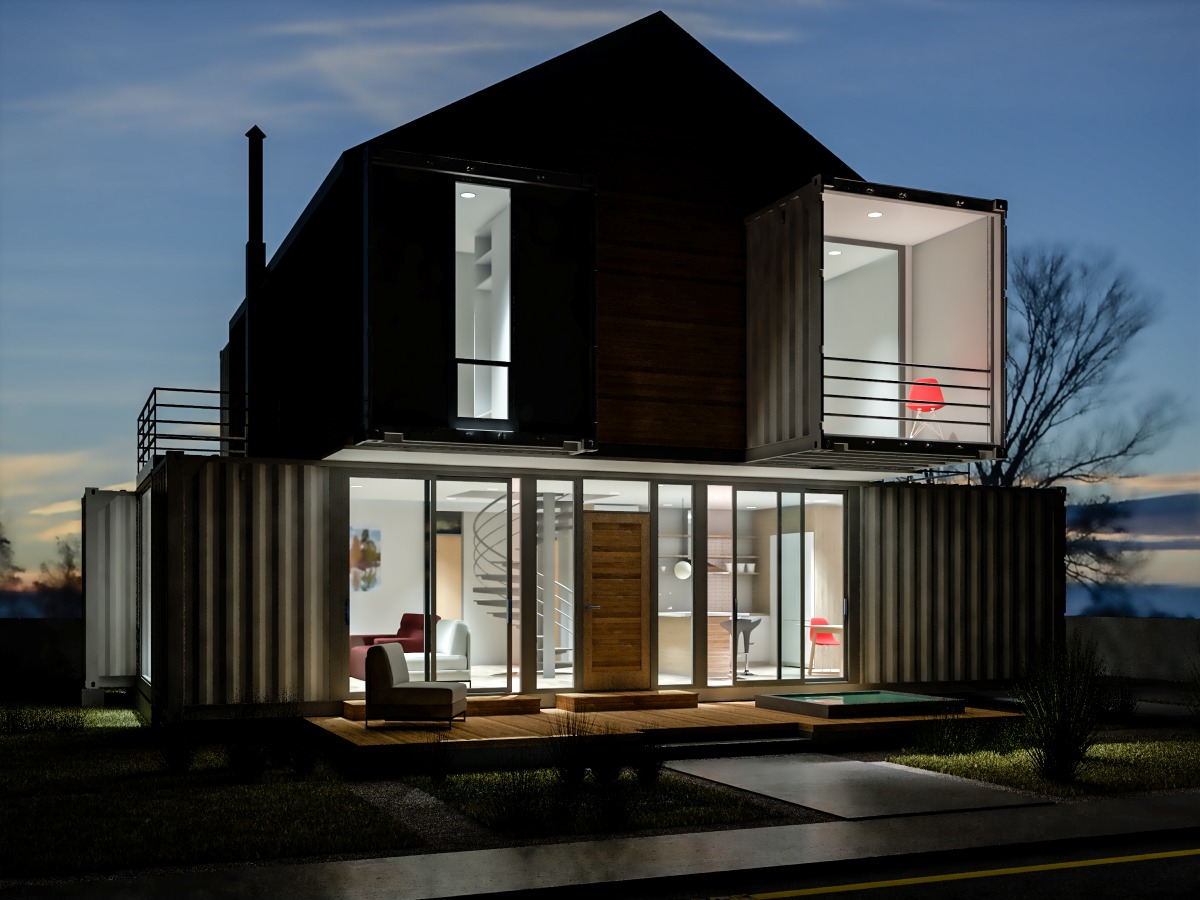 Supplies of the home.
All supplies of the home are well and good. There is no deficiency in anything. Different sources of voltage are maintained. Water supply system is also well-maintained. The lighting system of the house is appreciable. In night, the LED lighting system glorifies the house. This is done in this way that ground floor has more lighting supplies because there is kitchen and living room on this floor. Upper floor has bedrooms, so, here lighting system is designed according to construction.
( Shipping Container House Models )
Shipping containers availability.
In present demand, shipping containers are available easily, as these are fulfilling the need of living places rapidly. Steel container homes can be made near international locations where one only thinks to go there. By these containers, it gets possible to live at such places. So, this was all about this utter steel shipping container home located in Nairobi, Kenya.
If you like the plans of the 4 Bedroom Customized Container House, you can BUY IT here.
If you are interested in structures made with shipping containers, you can find what you want among thousands of container house models. Be aware of the contents by following our Facebook and Pintereset accounts.