The modern world is a place where everyone strives to stand out and escape from the monotony of life. This constant search for individuality and uniqueness is the driving force behind the diverse range of lifestyles that people have adopted.
One of the ways people are expressing themselves nowadays is through their living spaces, where some prefer luxurious and ostentatious houses while others prefer tiny homes that reflect their souls.
Shipping container houses have become increasingly popular in recent years as people search for unique and cost-effective ways to construct their homes.
Unlike traditional architecture, designing container homes is easy and flexible, allowing for the creation of different and unique houses that stand out from the crowd.
With the right tools and materials, it is even possible to make your own container house from scratch and enjoy the indescribable happiness that comes with being involved in its construction.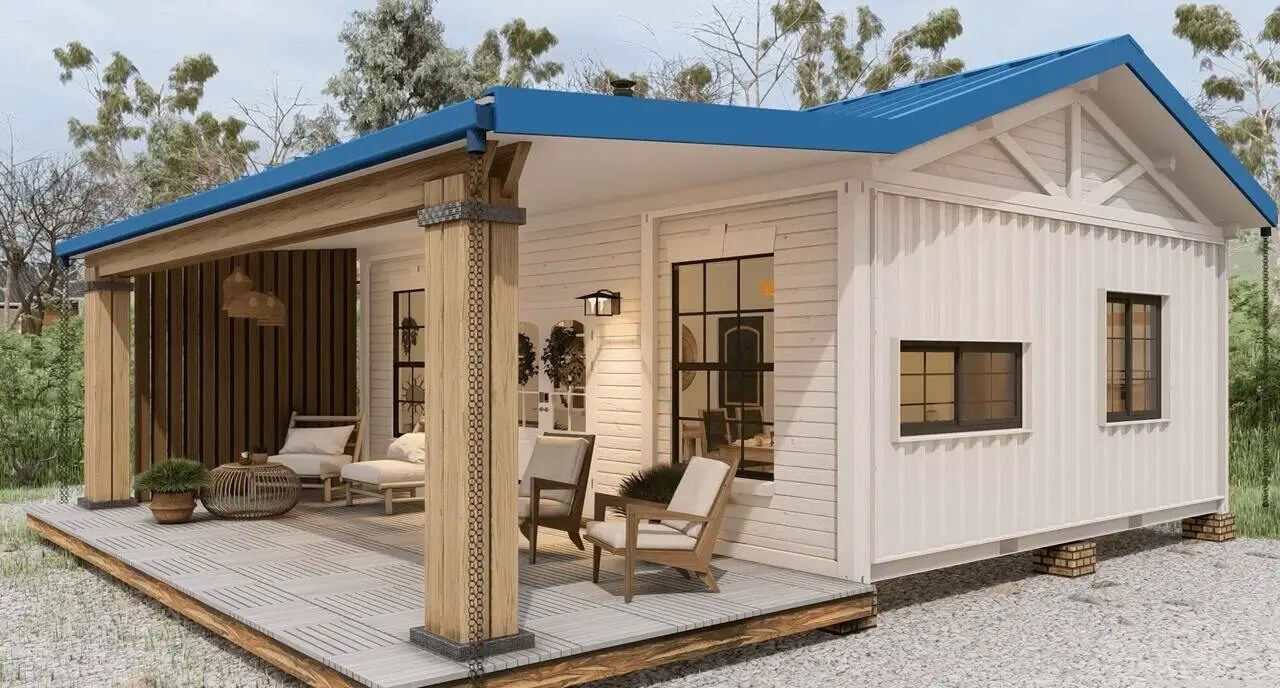 2-Bedroom Container Home
The shipping container home design we will focus on today is a 2-bedroom container house that is sure to appeal to those who love the tiny house trend.
The house is made from two 20ft shipping containers placed parallel to each other, leaving enough space between them to form the main structure of the home.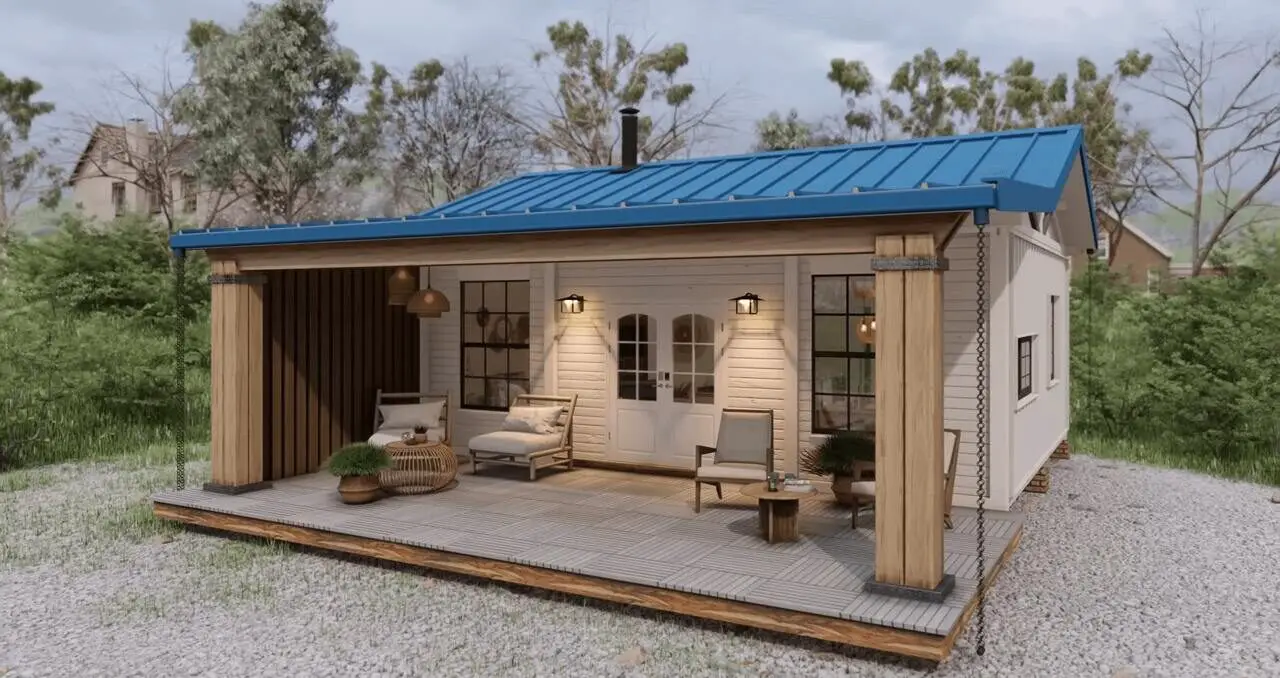 The space between the two shipping containers is also used to create a more spacious and useful living area, which has the same dimensions as a shipping container.
Although designed from recycled shipping containers, the home's exterior evokes a classic house look.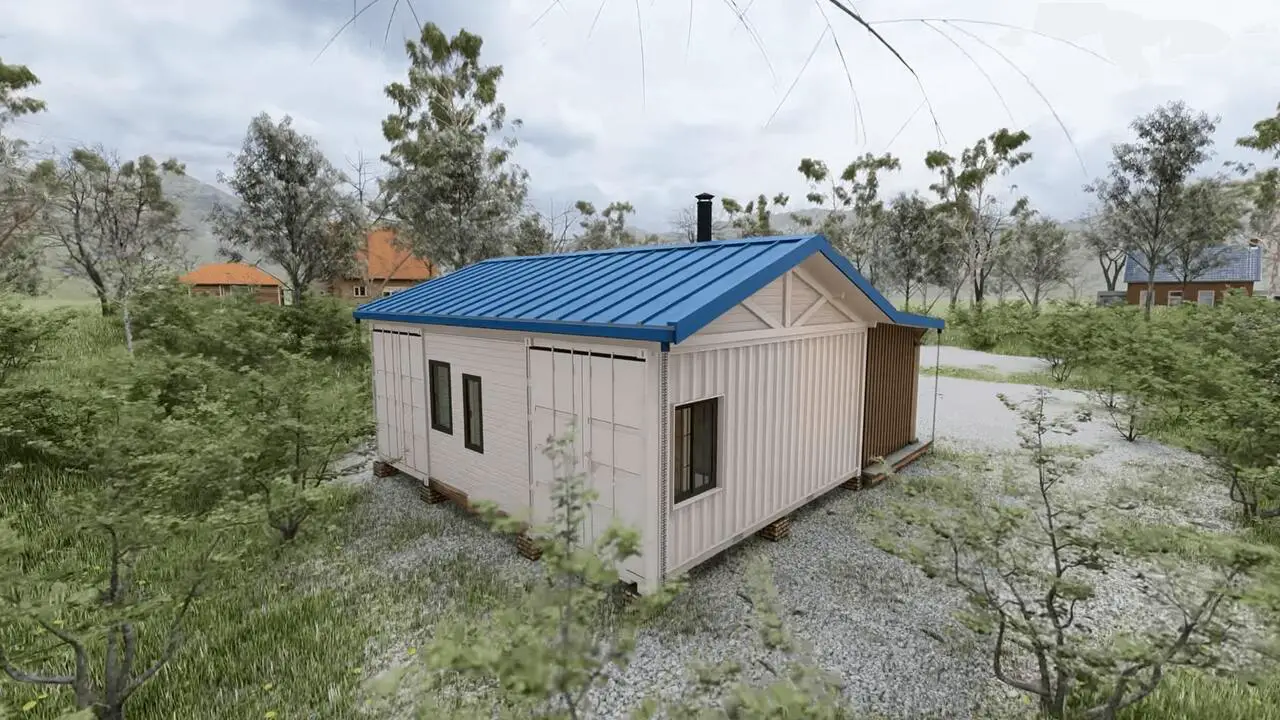 The house has a white outline, with a blue roof that adds a bit of color to the design.
The roof's A-shaped design is extended over the veranda, which is supported by wooden columns that add a touch of natural beauty to the home.
Moving inside,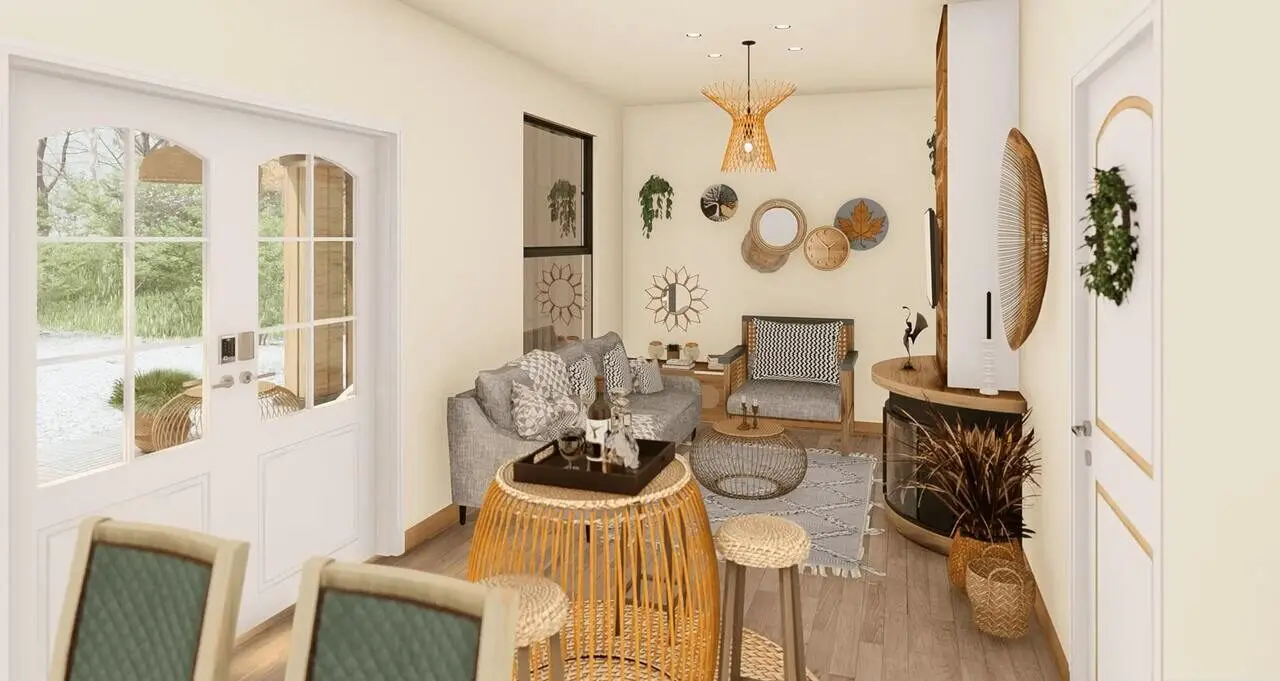 the container house has a distinct and cozy layout. The living room is on the left, featuring a round fireplace that blends perfectly into the space.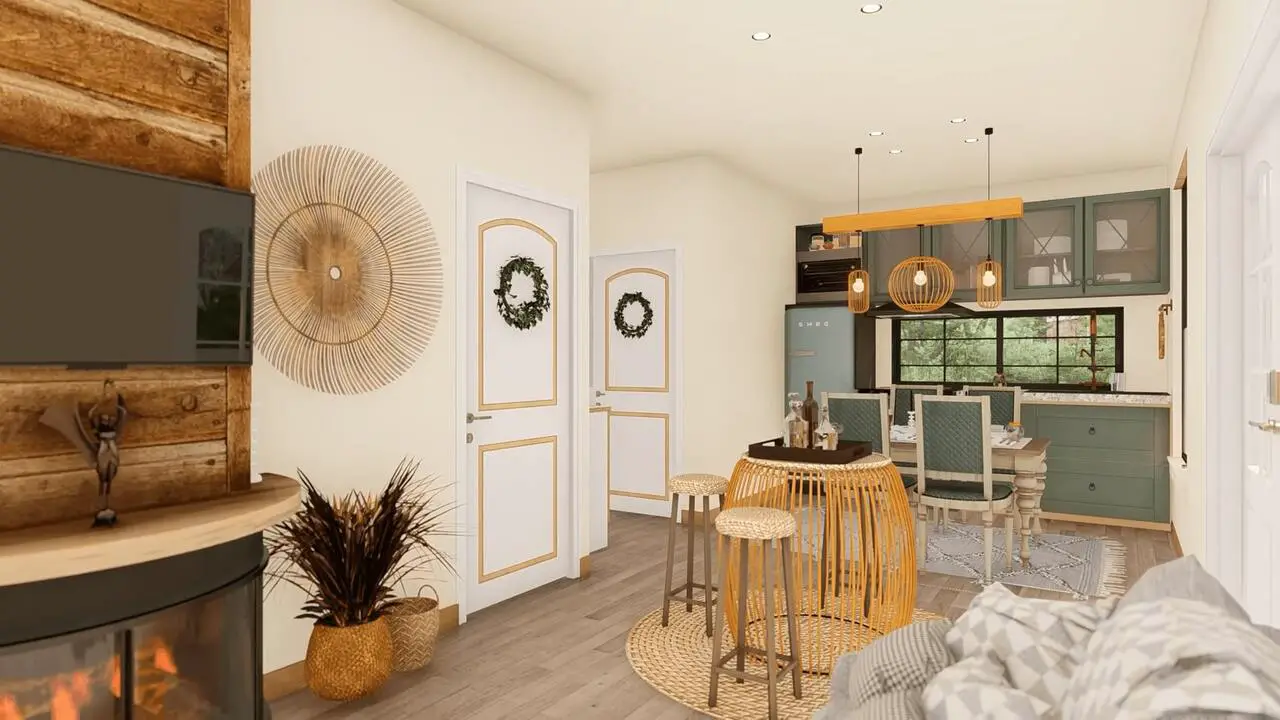 Meanwhile, the kitchen is on the right, separated from the living room. Soft colors and wood dominate the floors, walls, and furniture, creating a warm and intimate atmosphere.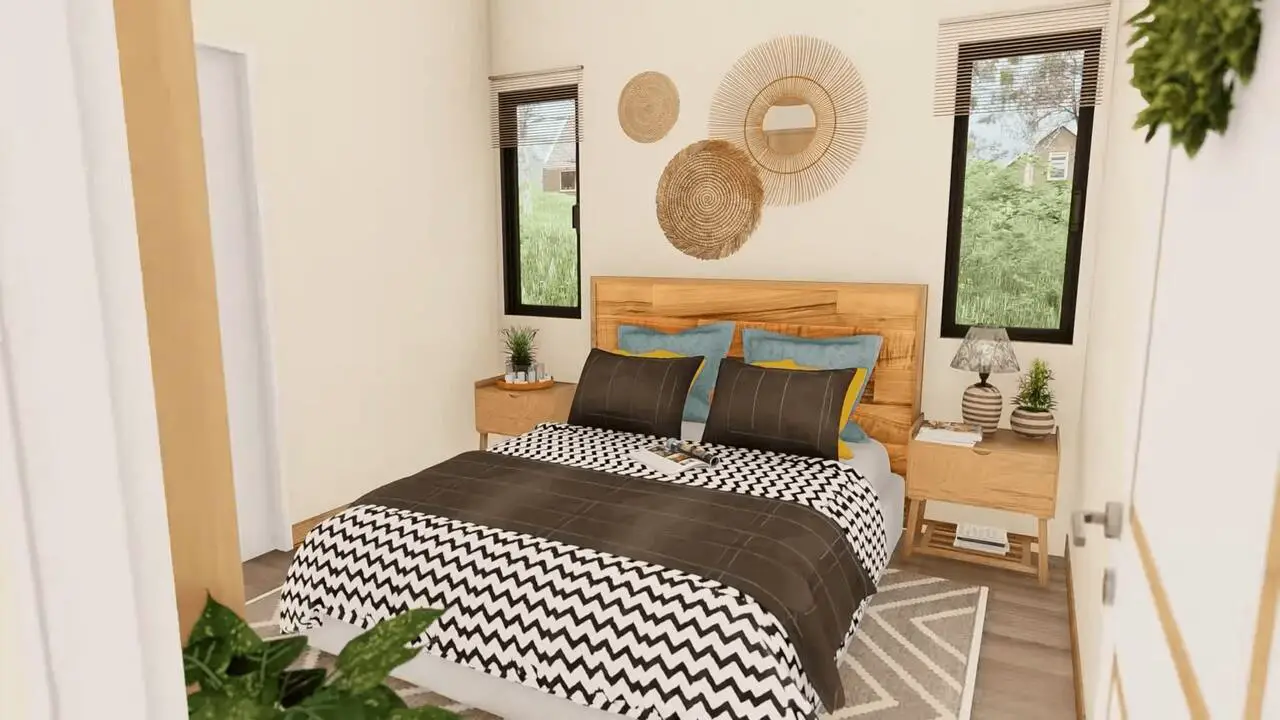 The house has two bedrooms, one with a queen-size bed and an en-suite bathroom, and the other with a bunk bed, with a shared bathroom.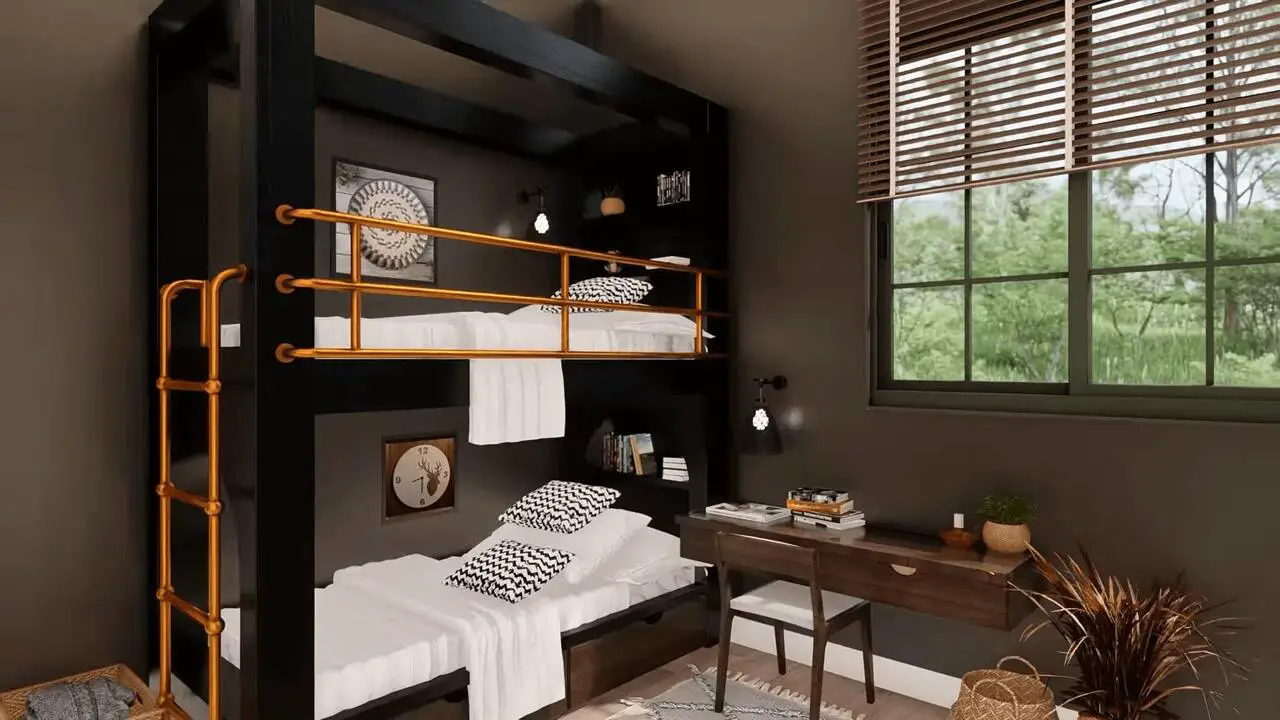 The plethora of container homes being built and showcased today is eliminating most people's hesitation towards homes built from recycled shipping containers.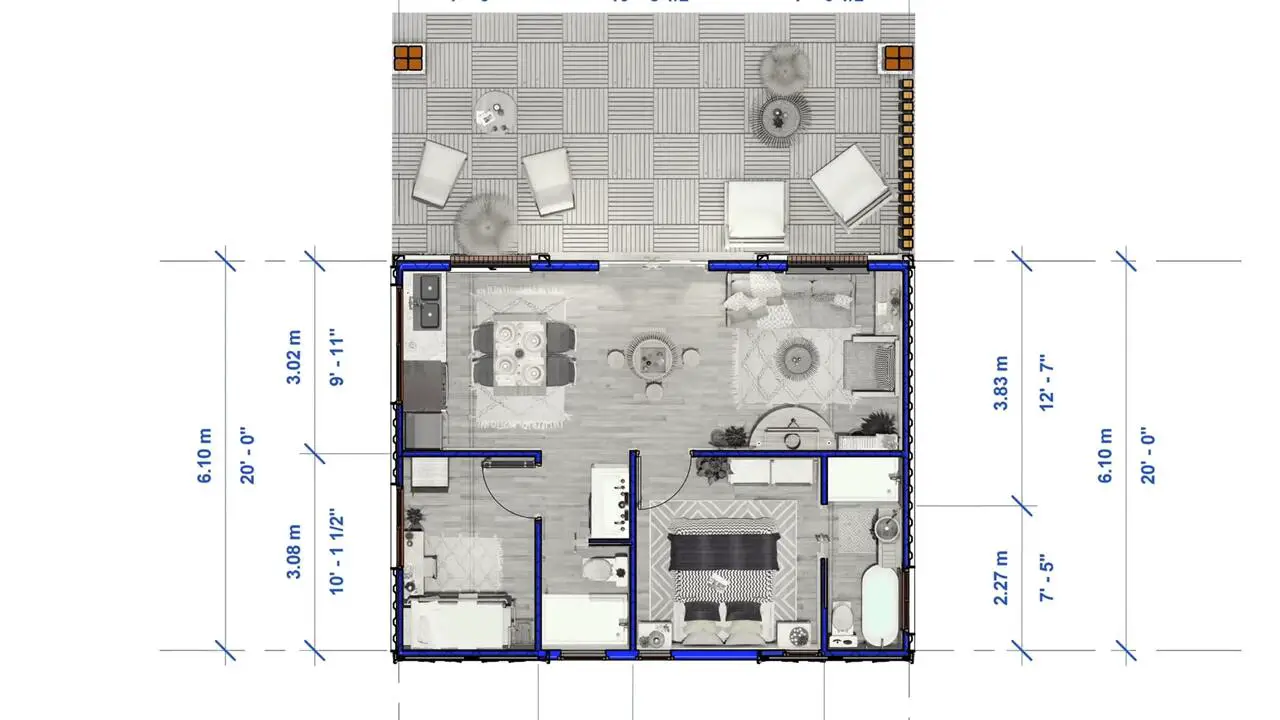 As a result, more and more people are embracing these chic, budget-friendly alternatives to traditional homes, busting the myths and stereotypes associated with them.
In conclusion, if you're in the market for an affordable, eco-friendly and unique home, then a container house might be just what you're looking for. With hundreds of models and designs available, you're sure to find one that meets your needs and fits within your lifestyle.
So why not explore this unconventional home trend and stake your claim in the world of shipping container homes?
To explore more inspiring ideas for container home designs, check out our blog Living in a Container !!!
Our blog is dedicated to showcasing the latest trends and innovations in container home construction. From minimalist retreats to luxurious villas, we've got plenty of ideas to help you create your dream home.
We hope you found this guide on building container homes informative and enjoyable!
Don't hesitate to reach out if you have any questions or want to share your own container home story.