If you're looking for a unique living experience in the Czech Republic, you might want to consider staying at the Black Swallow – a modernly furnished apartment that is constructed entirely from a shipping container.
Located in a quiet and peaceful neighborhood, the Black Swallow boasts a Route 66-inspired interior design, complete with themed signs and other fun nods to the famous American highway.
The Black Swallow was built by Marek Popálený, a well-known YouTuber who specializes in construction using shipping containers.
Container cabin is just the first of many planned Route 66 inspired artifacts. The owners plan to build a historical gasoline replica and an Arizona desert hut, among other interesting and thematic items that will take you back to the '60s.
"We're fans of America, especially the famous Route 66, the legendary road that connects the east of the US to the west," says the owner. "We not only drove this route several times, but also shot three feature-length road films on it, for example, which were shown on Czech television."
If you're interested in experiencing living at a tiny house or spending a weekend or longer at the Black Swallow, you can contact the owner for more details.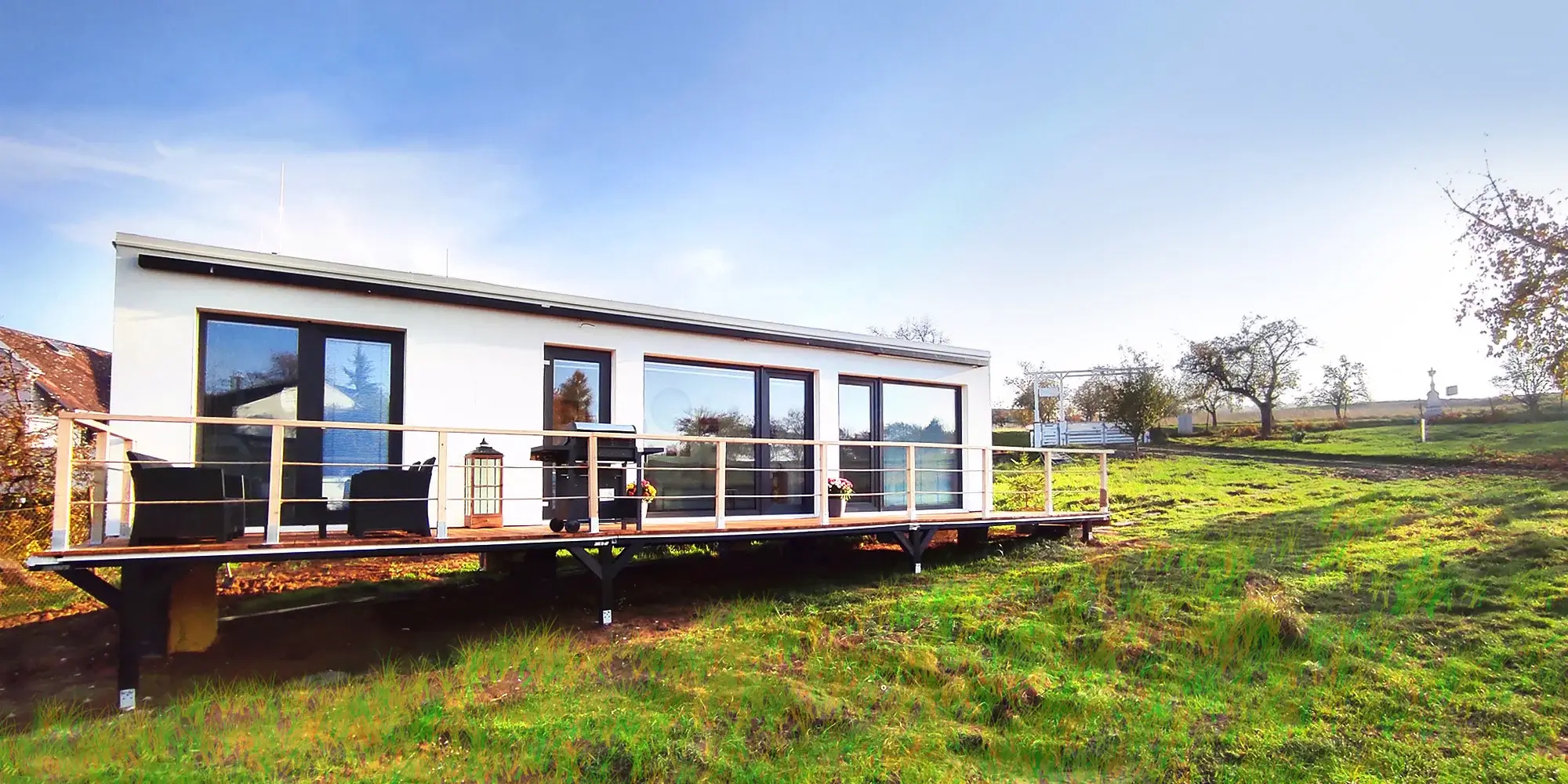 This jaw-dropping container home is simply incredible!
Built with a single 40ft recycled shipping container, it proves that anything is possible with the right amount of creativity and determination. And believe it or not, all materials for this amazing build cost an approximate of $28k !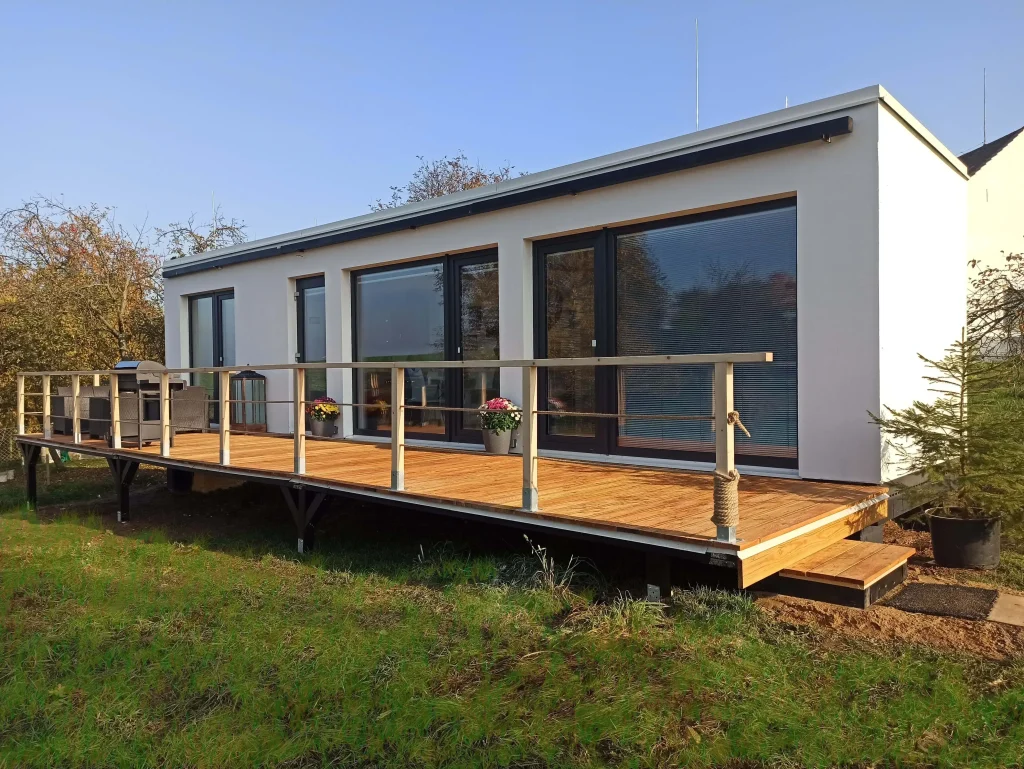 This Container House Will Leave You Speechless – You Won't Believe It's Made from Shipping Container!
The exterior of the container house is covered with a light color coating, so from the outside, you can't even tell it's made of shipping container!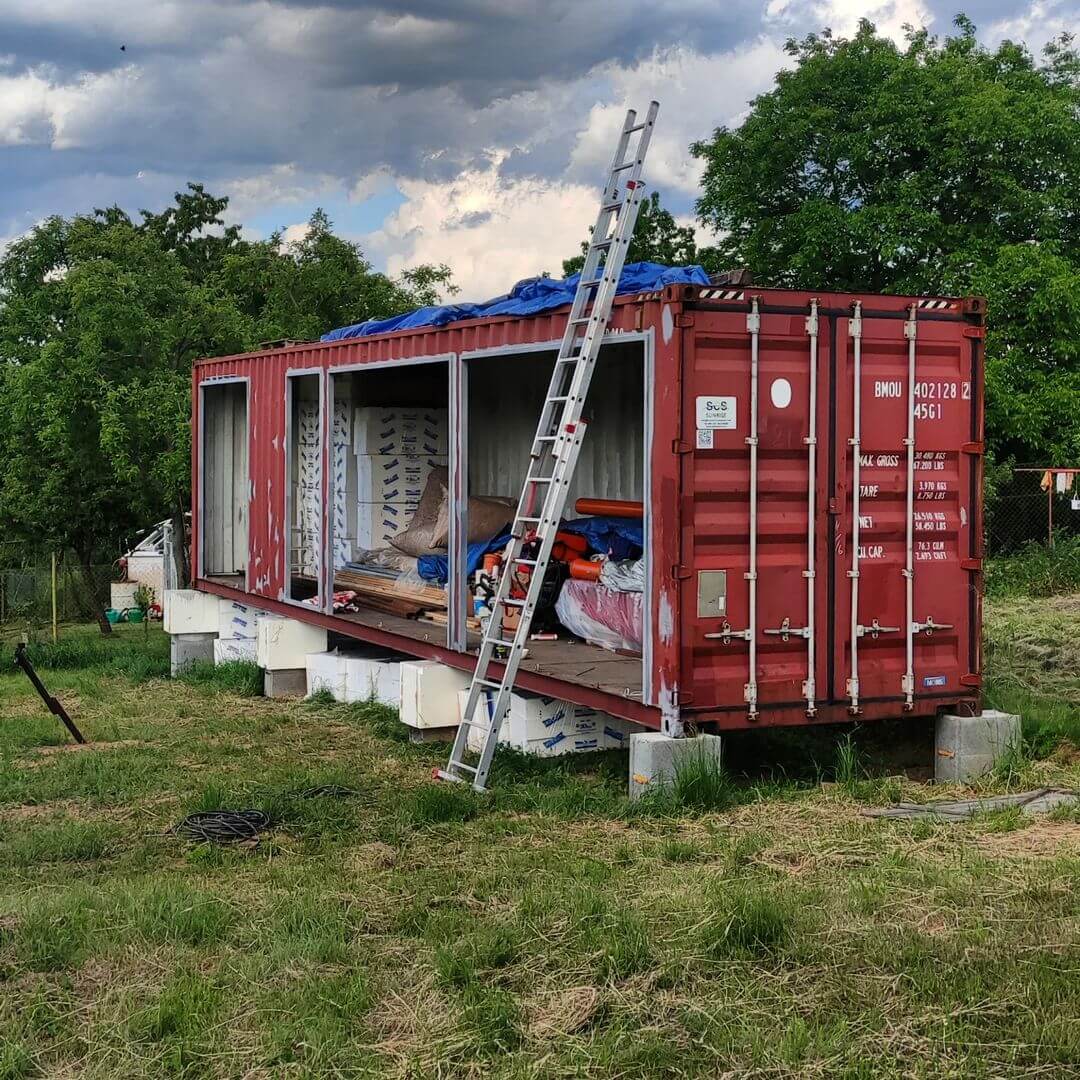 But the best part about container houses is their unique beauty. Preserving the existing appearance of the shipping containers gives these houses a rustic and industrial charm that just can't be replicated with regular houses.
However, sometimes, due to the weather conditions in the area where the container is built, exterior insulation is also inevitable.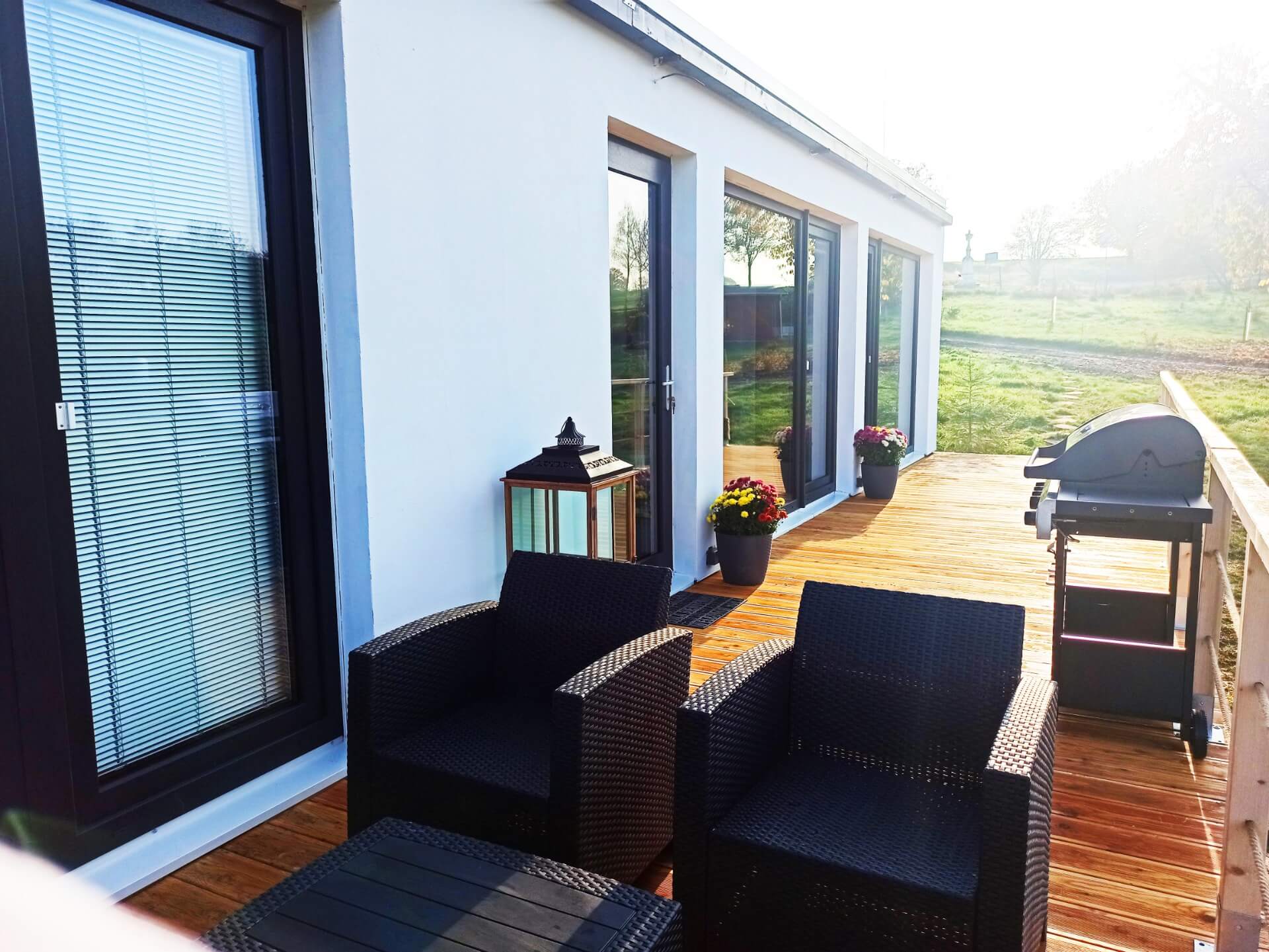 And let's not forget about the veranda! This container house has an open veranda about the size of a container in front of the house.
That's a perfect spot to enjoy nature, barbecue, and relax with your family and friends. Imagine sitting out there, surrounded by greenery, with a cool breeze blowing – heavenly!
Interior Design of Container House: A Modern and Inviting Space
I wanna focus on the interior design of this container house. So, let's get into it.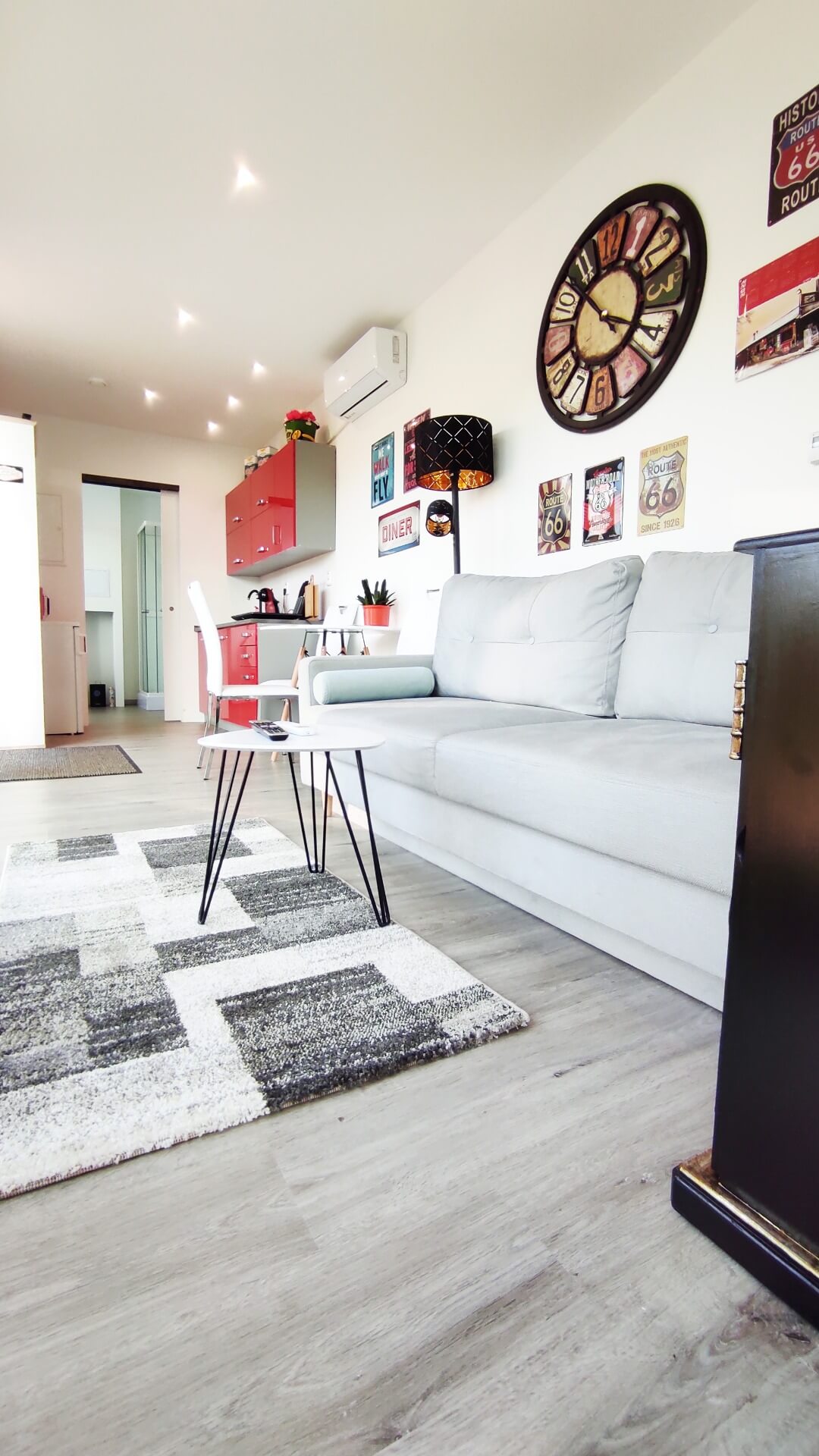 First off, the layout of the container house is pretty straightforward. You've got the bedroom at one end, the bathroom at the other and the living area and kitchen in between.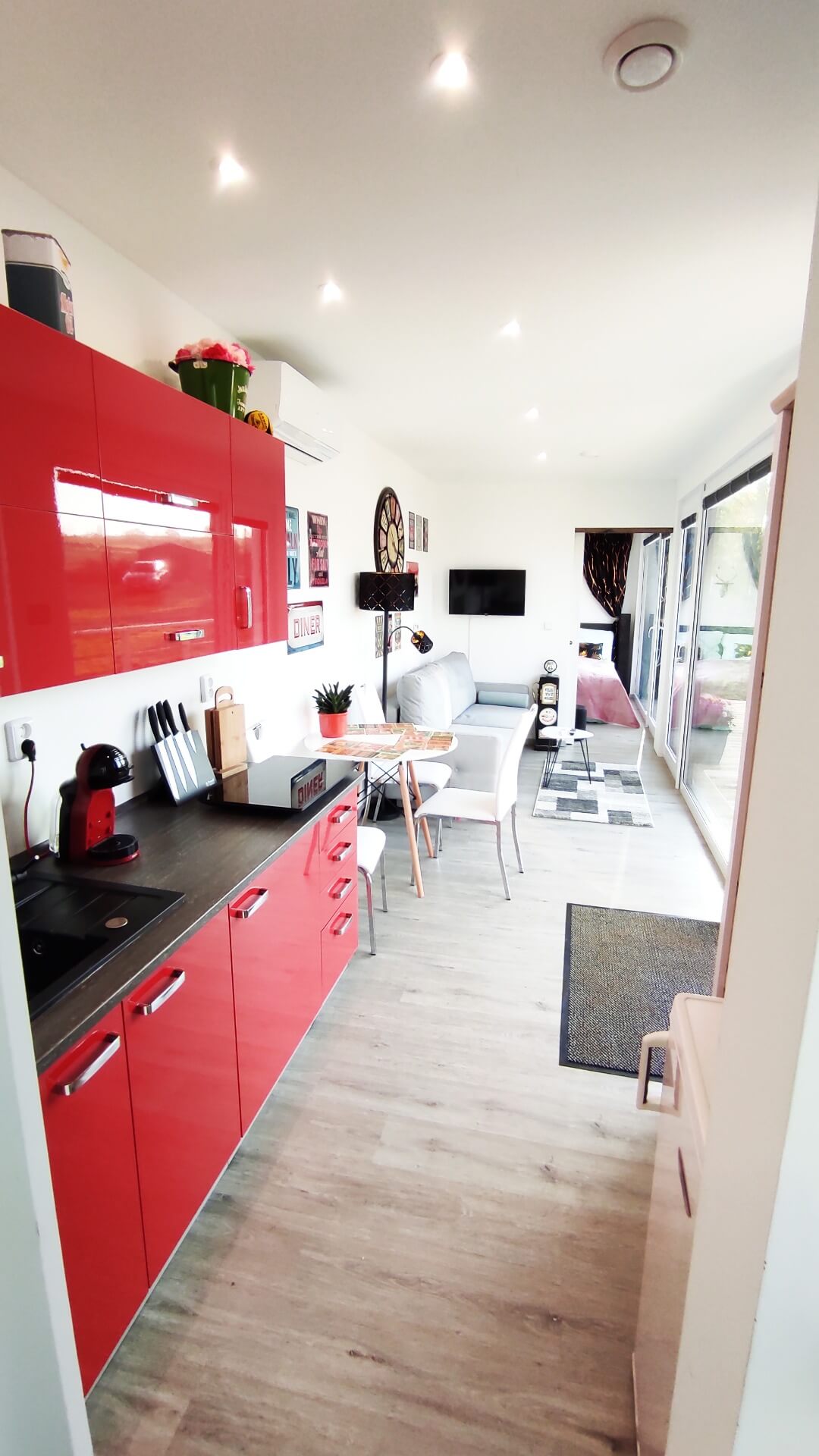 But what really caught my eye were the contrasting colors used in the space. The kitchen cabinets are painted a vibrant red, while the rest of the space has a more neutral color palette that includes white, gray and black.
The result is a design that is both modern and inviting, with plenty of open space that doesn't feel cluttered or overwhelming. Overall, I think this container house has a really spacious design that just feels good to be in. What do you guys think?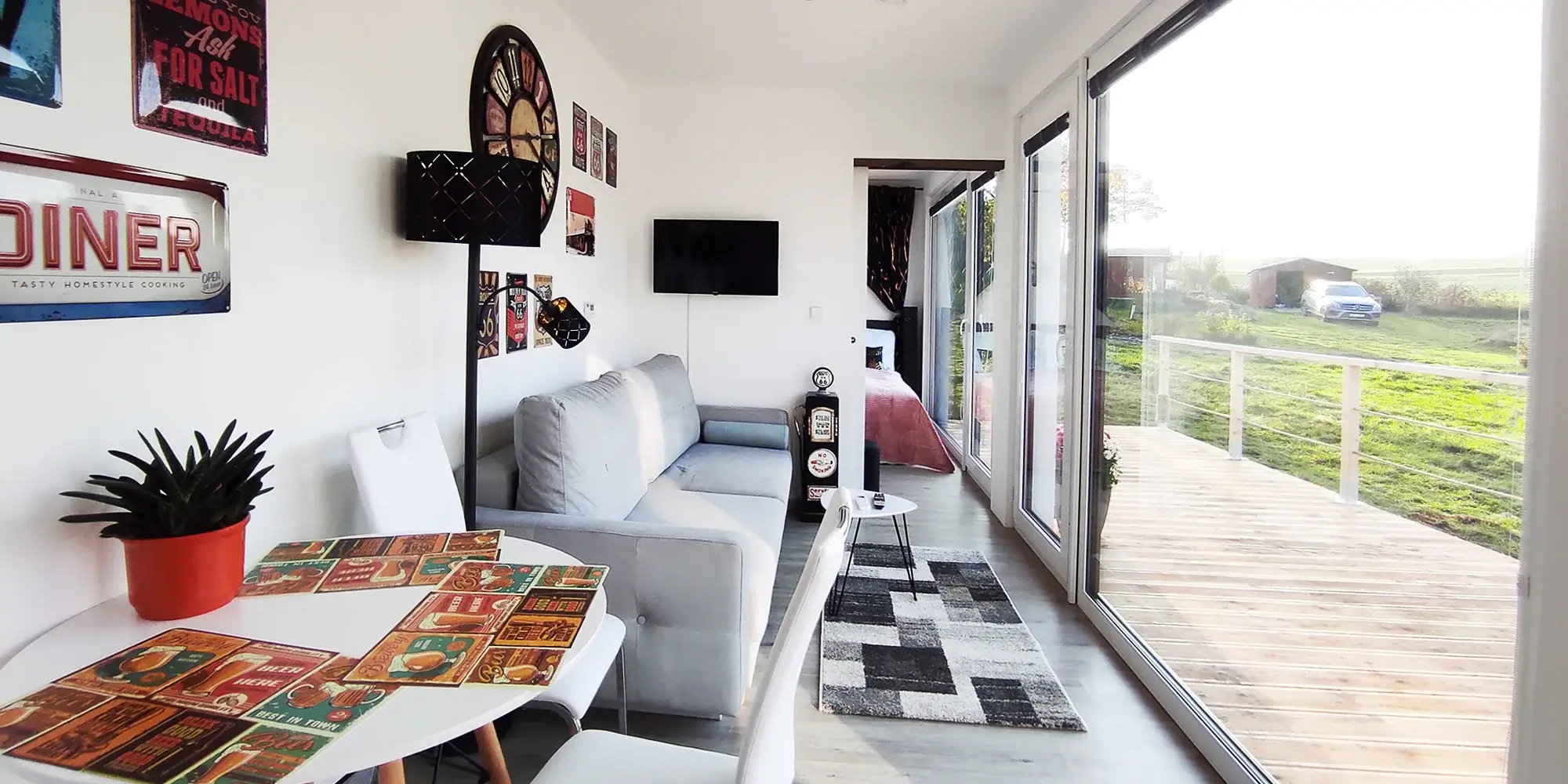 Per Night/$80
If you want to spend a night in a unique and sustainable container house in the Tršice region of the Czech Republic, the cost per night is just $80. ( Booking )
How a Container House is Built in Just 15 Minutes: Watch Now!
The owners of this unique container house have recently shared a 15-minute video, which has gained over 225k views, showing the step-by-step process of building the house from scratch.
This DIY project showcases the innovation and creativity that can be achieved by repurposing materials.
From the initial idea to the finished product, it's fascinating to see the transformation of a shipping container into a comfortable and stylish home.
Living in a Container
If you're wanting to build a container house but don't know where to begin, don't fret. Look no further than Living in a Container.
With hundreds of container house designs in various models available, finding your dream container home has never been easier. Whether you're looking for a single 20ft container house or a more spacious multiple 40ft container home, Living in a Container has got you covered.
So why not have a browse and see what other incredible container homes are on offer?