Nimbin, New South Wales is one of the most unique and exciting holiday destinations in Australia. Located only a few hours from the hustle and bustle of Sydney, the town offers breathtaking views of nature and a laidback atmosphere perfect for relaxation.
The ideal way to experience this beautiful location is in an Airbnb container home.
These eco-friendly home is designed out of repurposed shipping containers and decorated with bright pops of color to create a comfortable living space.
From $158 per night, guests can enjoy all that Nimbin has to offer from their stylish container home on the edge of town.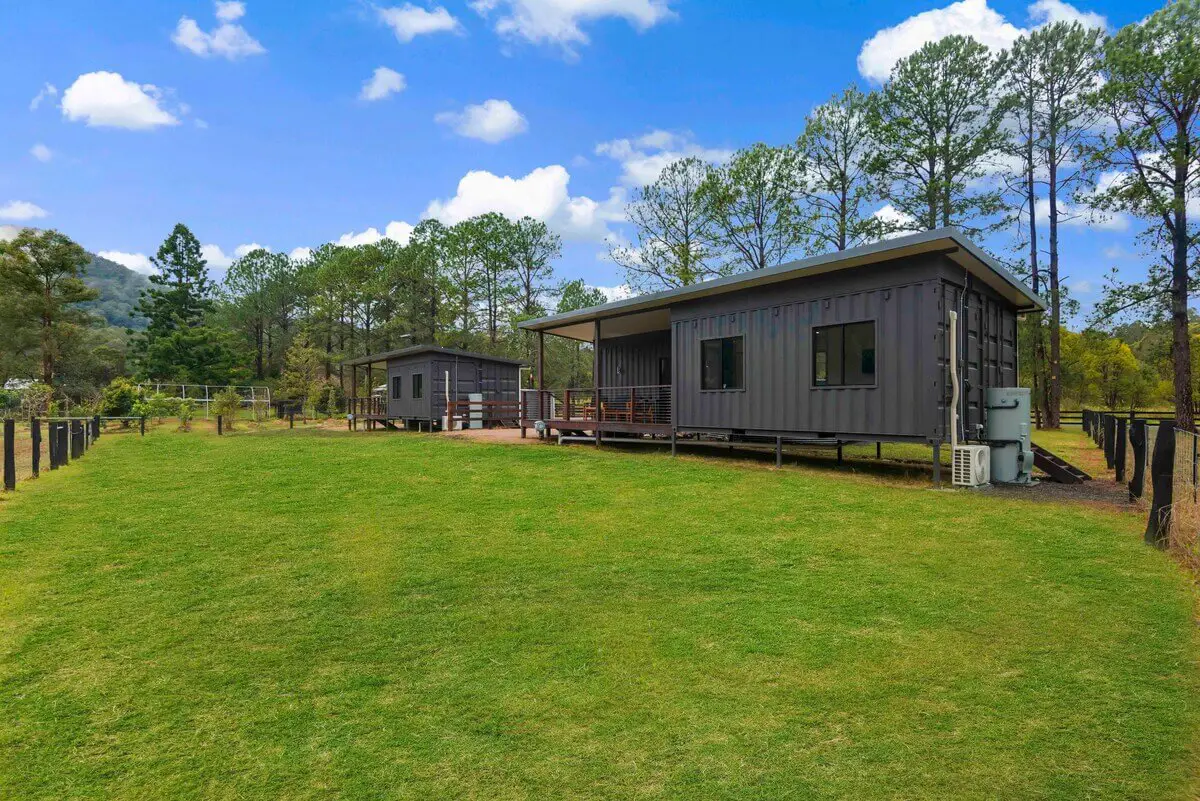 This Eco-Friendly Airbnb Home is Built from Two Recycled Shipping Containers
Recycling is becoming increasingly popular as more people recognize the importance of reducing their environmental footprint.
In Nimbin, New South Wales, this trend has taken a creative form in an Airbnb home made from two recycled shipping containers.
One 40ft and one 20ft shipping container were used to build the home, significantly reducing materials and non-renewable resources when compared to building a traditional shed.
This smart use of previously-used containers is a testament to the commitment to conservation in the area and helps create a sustainable holiday experience.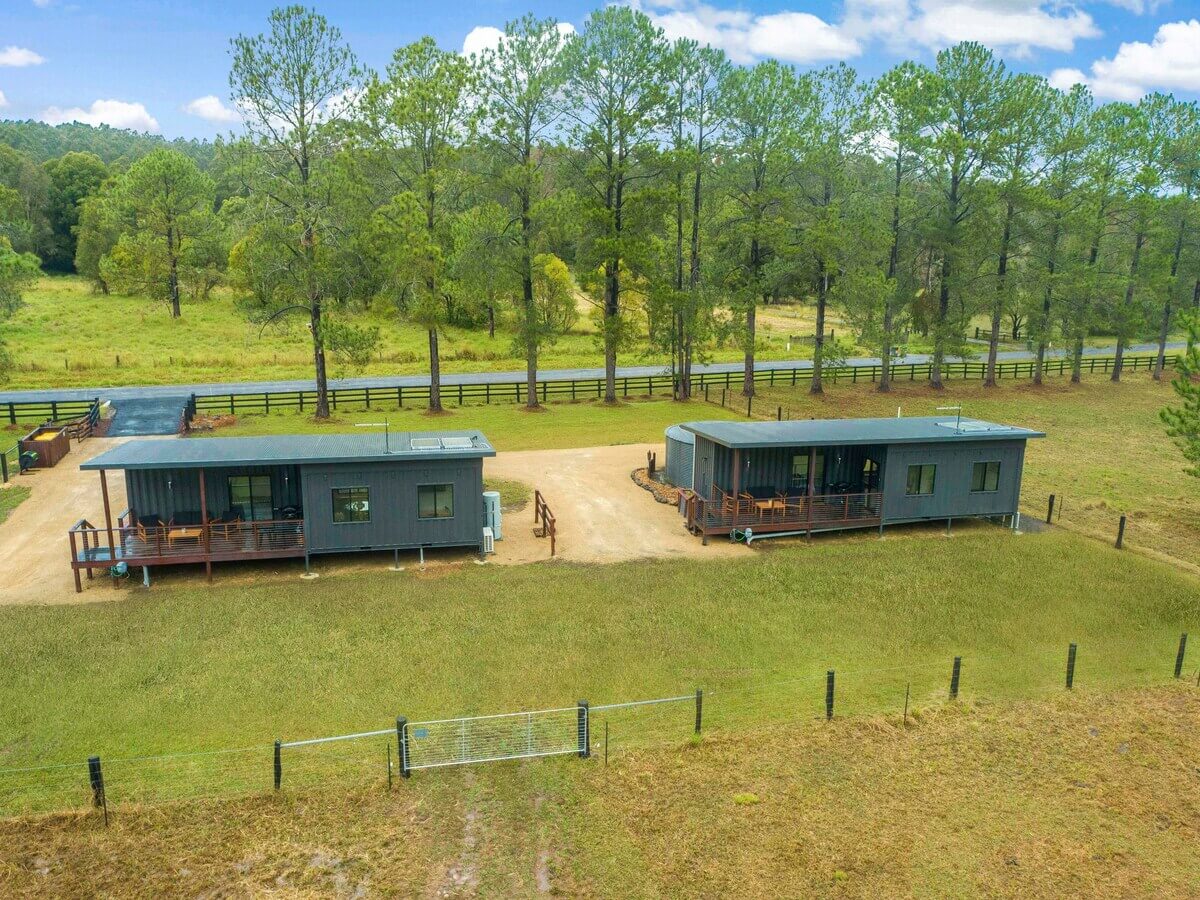 This stylish, modern container home is anything but your typical holiday rental
Contemporary furnishings and a fully-equipped kitchen make this accommodation perfect for those seeking to experience modern amenities while enjoying the rustic charm of a shipping container.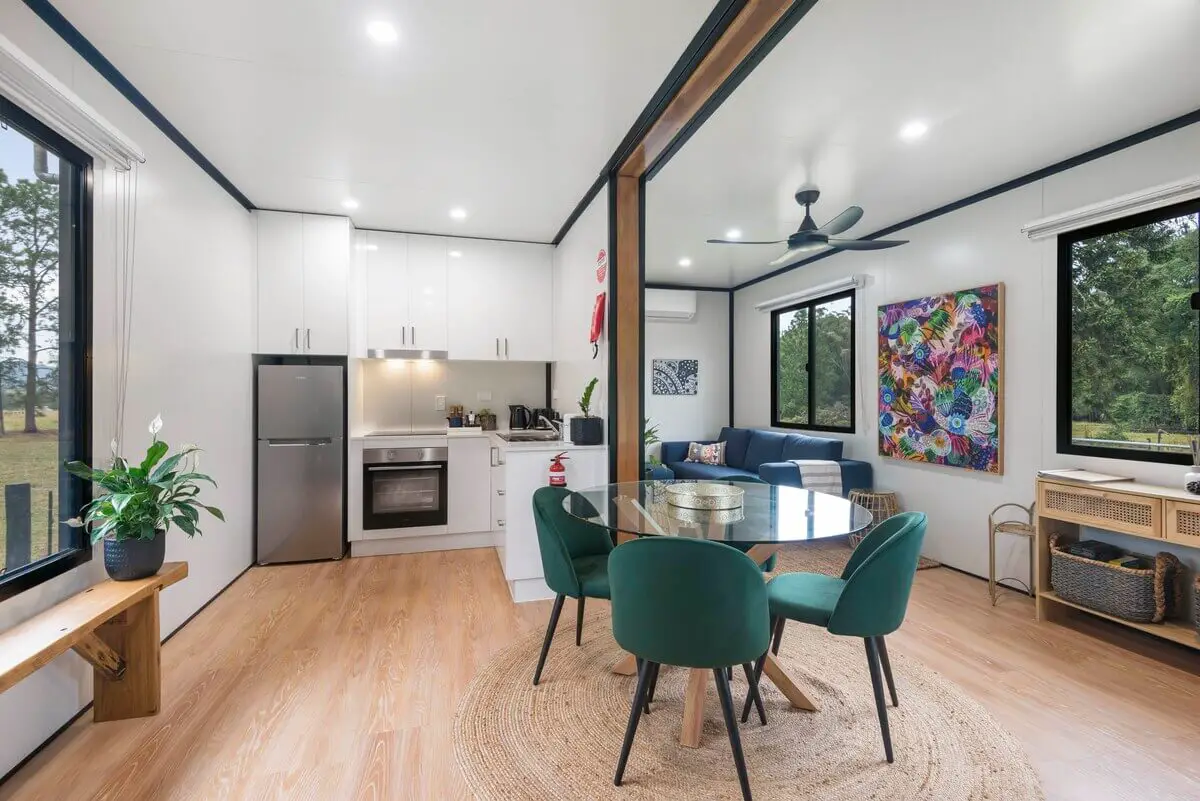 The living area, dining area and kitchen are all thoughtfully designed and furnished with up-to-date appliances and fixtures, creating an inviting atmosphere that feels like a real home away from home.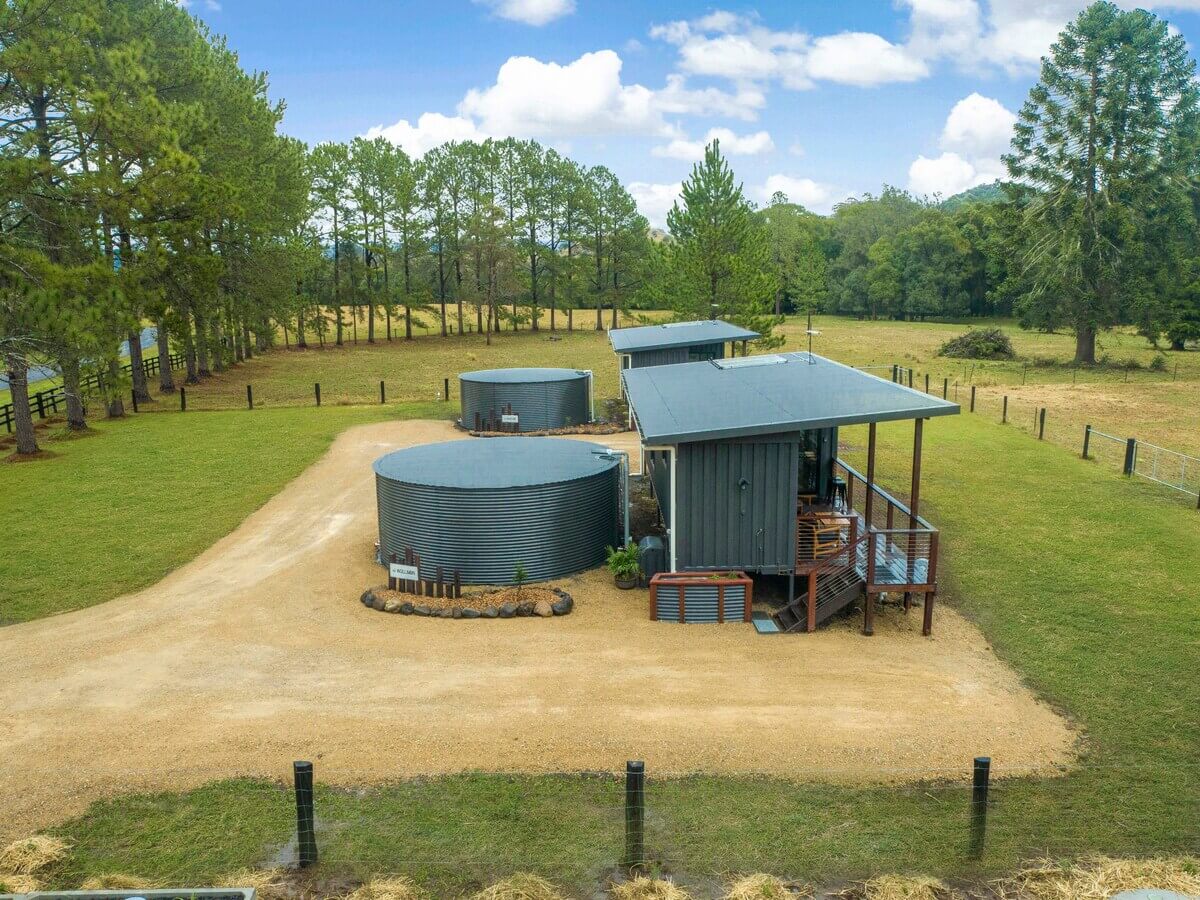 Eco-Friendly Design and Construction
With an emphasis on sustainability and a carbon-neutral footprint, this container home has been designed to minimize its environmental impact.
The five-star building sustainability index rating for this home speaks volumes about the green credentials associated with it.
Solar hot water and super insulated interior panels help to ensure thermal comfort is achieved without relying on traditional energy sources.
Moreover, all of the furniture and surrounding fences are made from sustainable woods, further reducing the non-renewable resources used in the build.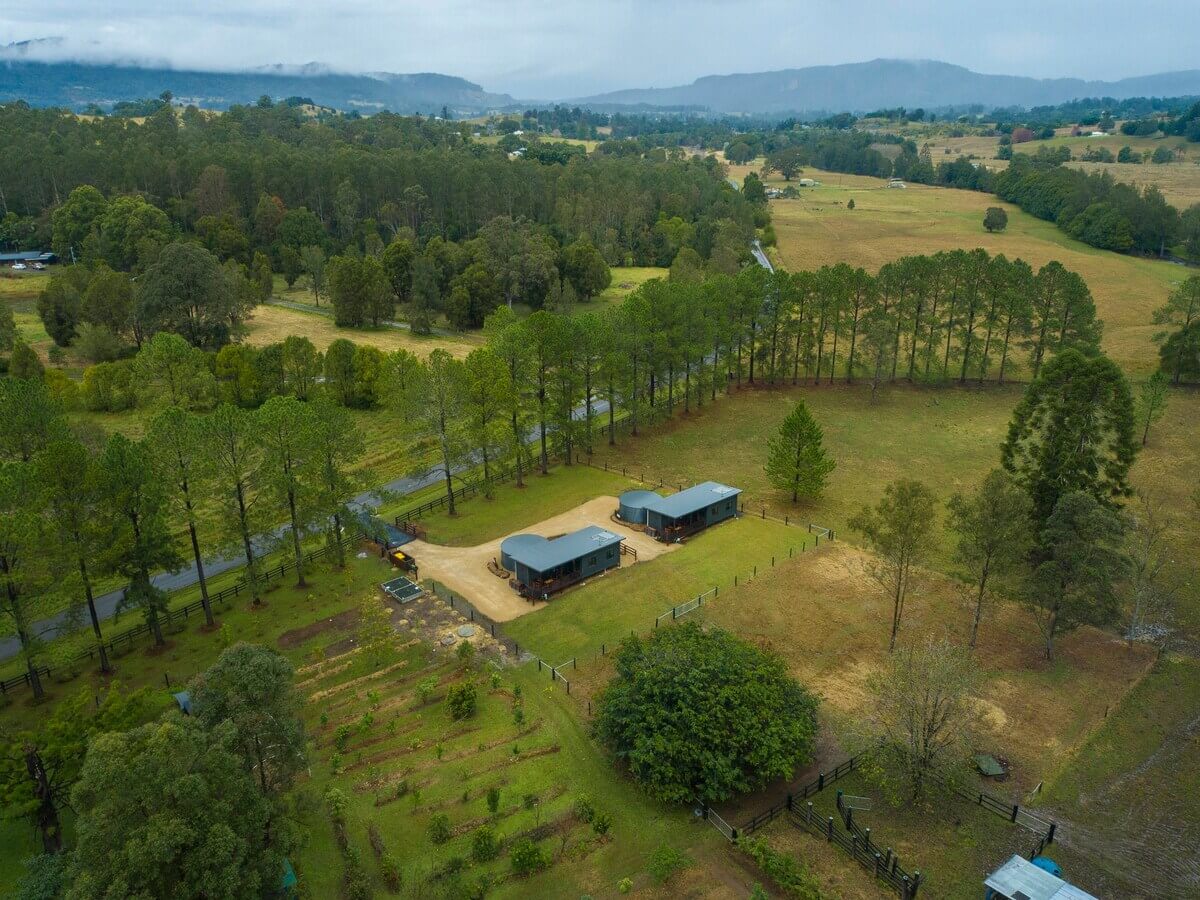 Sustainability and Comfort in the Container House Bedroom
Unwind in the spacious and comfortable bedroom with a private en-suite bathroom, complete with a flush toilet and shower.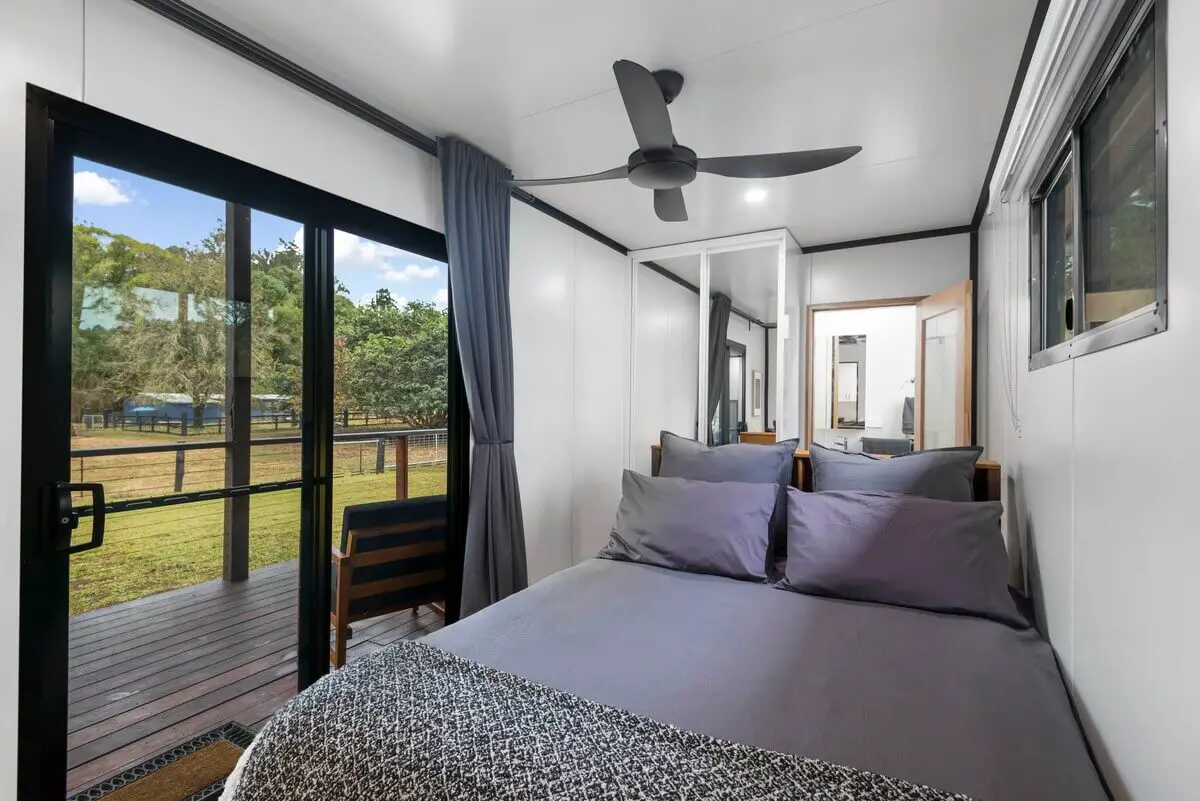 To ensure the highest level of sustainability, the queen bedding and beautiful bamboo bedding have been locally sourced for minimal environmental impact.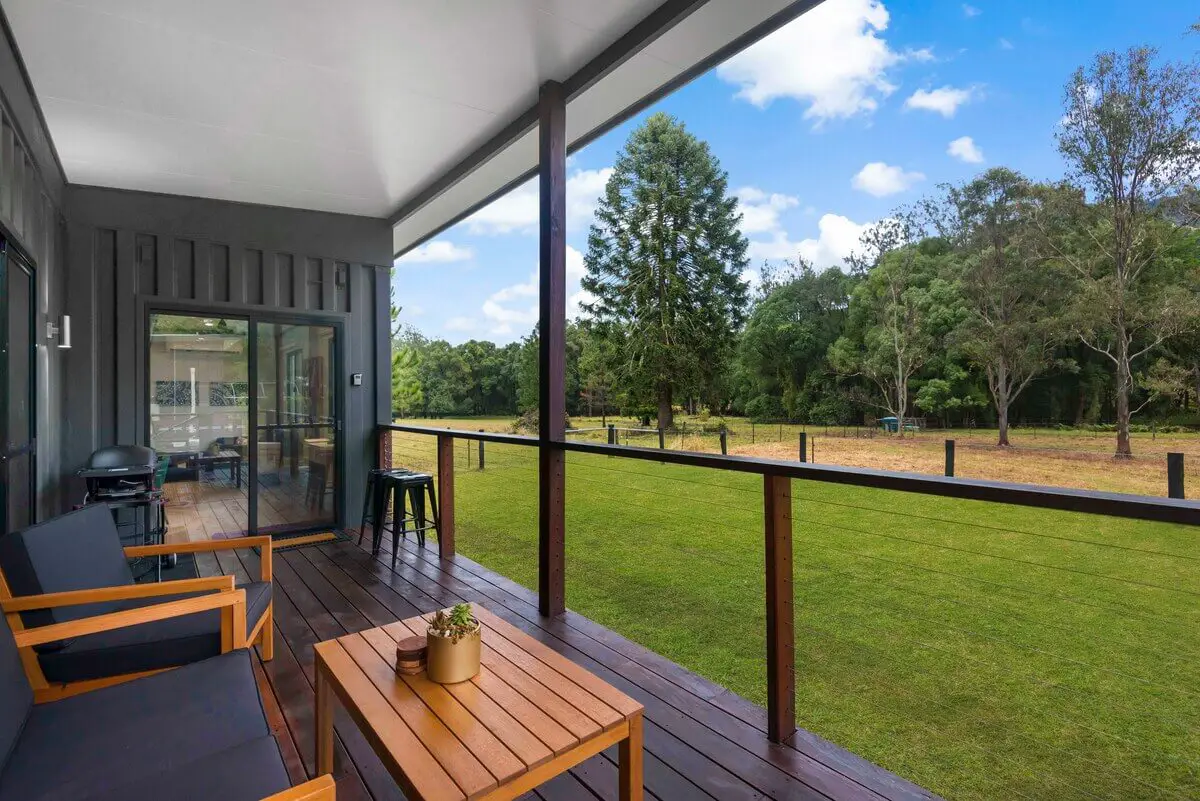 Spend some time on the deck built from sustainably sourced hardwood, which provides seating and an outdoor BBQ area – perfect for enjoying stunning views, bird song and al fresco dining!
Enjoy the freshest and cleanest water on offer, as all water on-site is 100% filtered and UV treated rainwater – giving you an experience like no other!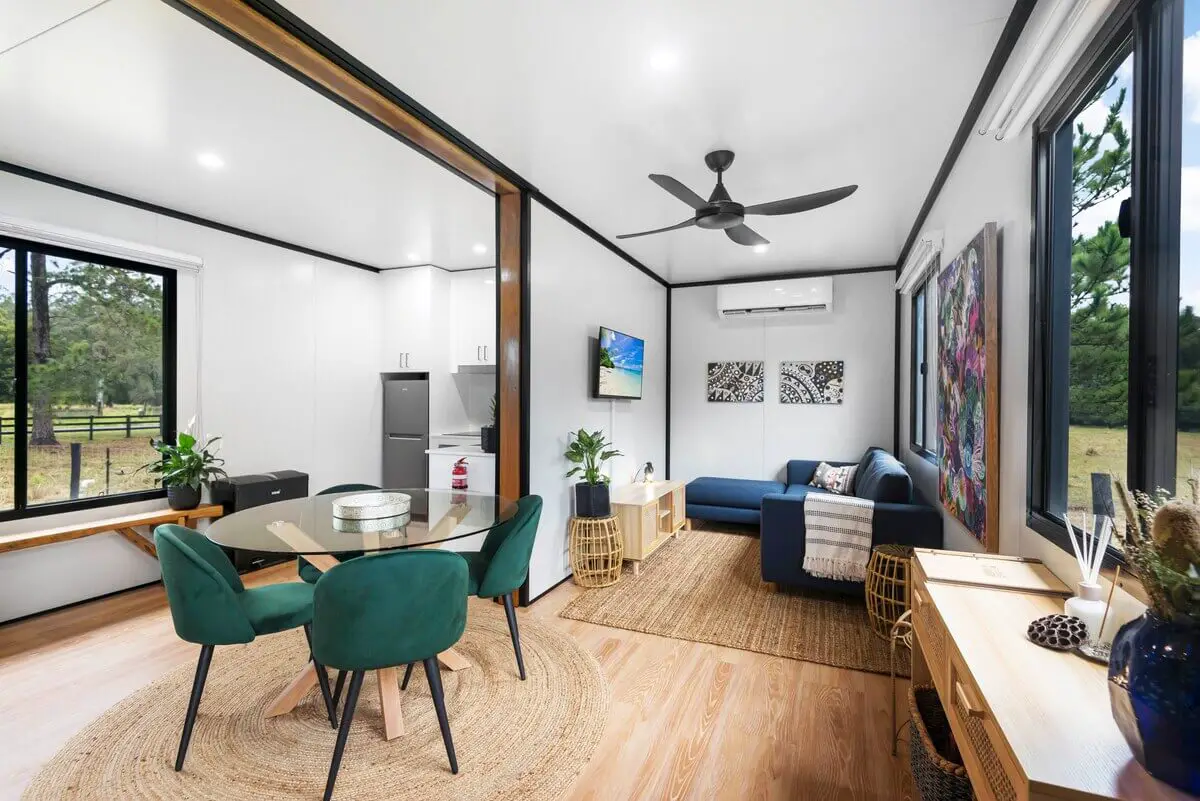 Contained In Nimbin
Enjoy the comfort and serenity of Contained in Nimbin Accommodation – two private, fully self-contained cottages just three minutes away from Nimbin village.
Situated on a ten-acre permaculture farm, with Goolmangar Creek running nearby, these eco-sensitive cottages have capacity for up to three guests each.
Relax and take in the majestic natural beauty of this special location and experience an unforgettable stay.
Living in a Container
Live in a shipping container and take advantage of this unique and sustainable way of living.
Enjoy a simple but strong space that's both affordable and robust – one you can customize to your own tastes.
Shipping containers are increasingly popular, creating a space where you remain connected yet still have the freedom to travel when desired.
Enjoy an alternative lifestyle and make an impact with Living in a Container!