In recent years, the shipping container home market has made a real splash as people search for a sensible and cost-effective way of living.
Container homes have become increasingly popular because they offer numerous advantages including low costs, high customization potential and sustainability.
Moreover, they require little maintenance and are easy to move or reconfigure into various shapes and sizes.
As demand for housing keeps growing, container homes offer an affordable solution that meets all the needs of homeowners while minimizing their environmental impact.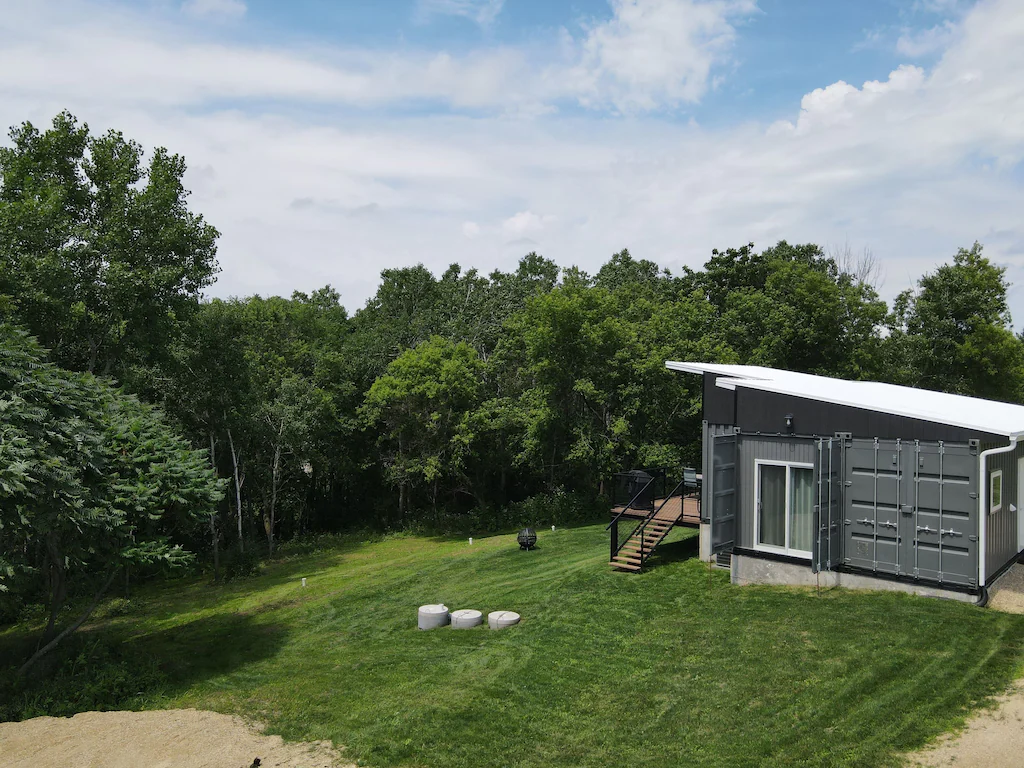 Shipping Container Home in Wisconsin
Today we're exploring a unique shipping container home in Viroqua, Wisconsin called the Hidden Hillside Getaway.
This cozy countryside abode is perfect for those looking for a tranquil and stylish setting to call home.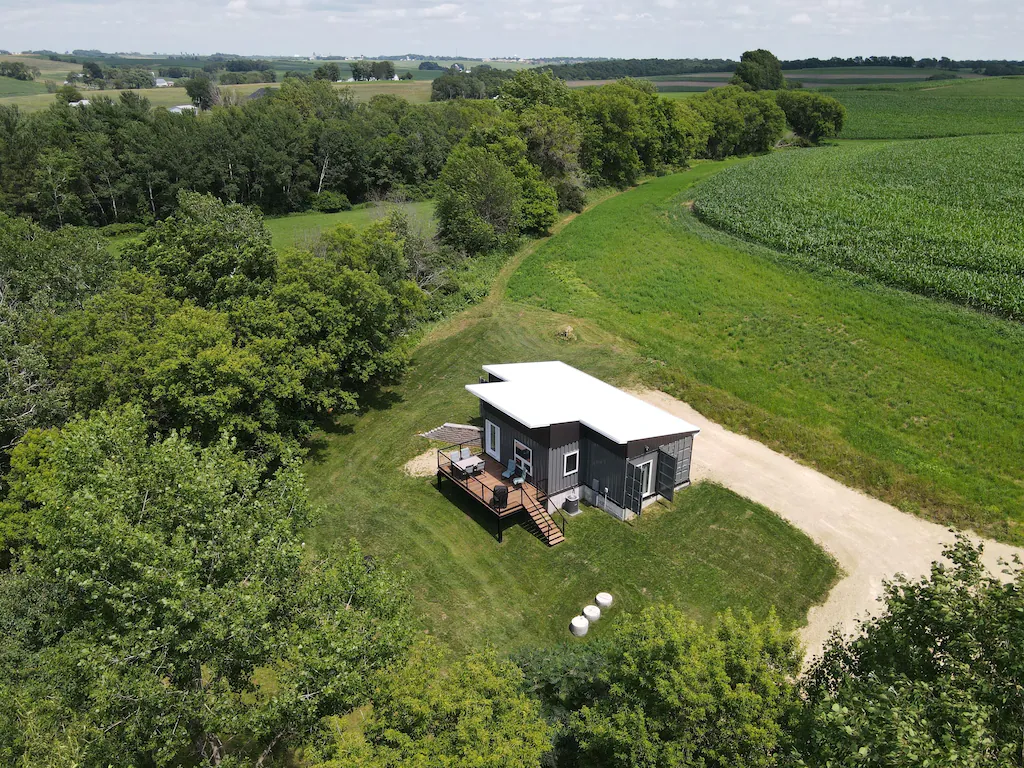 It's constructed from multiple shipping containers joined together to create one large space and comes complete with two bedrooms, bathroom, full kitchen, and living area.
It boasts all of the benefits of a container home, including affordability and sustainability, as well as the added benefit of being located in the stunning Wisconsin countryside.
This well-crafted getaway offers spacious living areas and ample natural light to make it an ideal place for relaxation and reconnecting with nature.
1000 Sqft Living Space
Nestled on a 160-acre farm in Wisconsin, unique 1000 sq foot repurposed shipping container home is the perfect example of modern design and sustainability.
This container home has been crafted from three different upcycled shipping containers—two 40ft and one 20ft—to create a spacious and stylish living space that is not only attractive, but eco-friendly as well.
With its unique combination of modern design and sustainability, this container home provides an ideal living solution for anyone looking for both style and comfort without having to compromise on their environmental impact.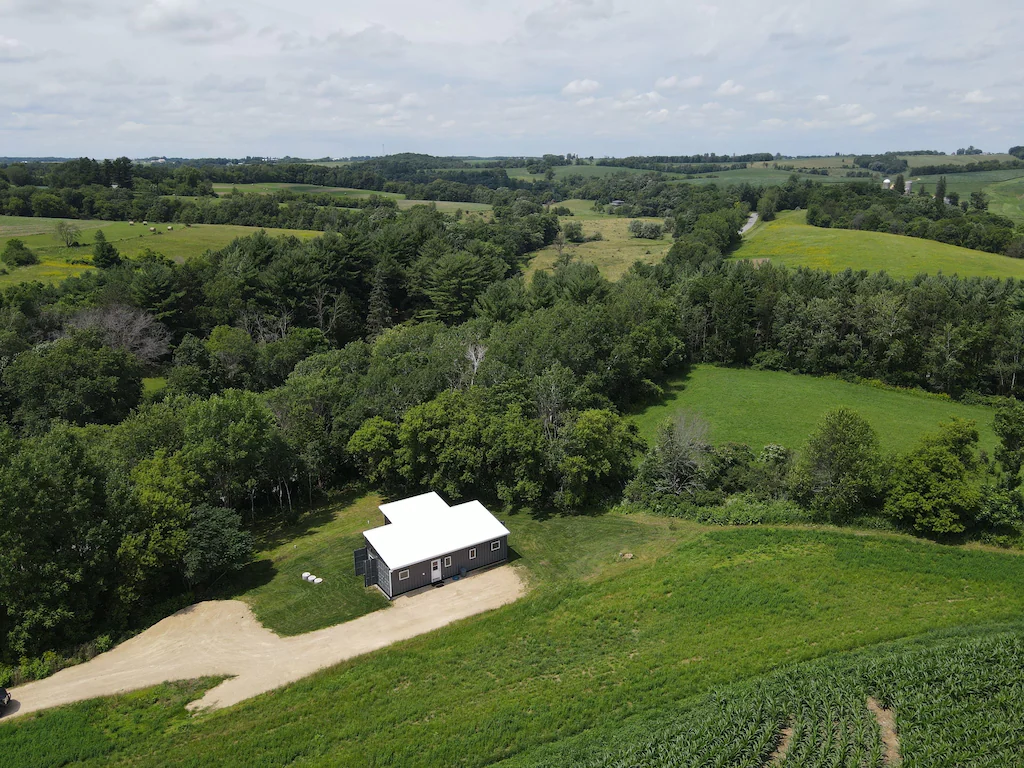 Details of Container House Exterior Design
The sloping roof of the repurposed shipping container house not only makes it resilient to extreme weather conditions, but also gives the home an illusion of size.
Step outside and enjoy the stunning views of the surrounding landscape from the expansive deck of the repurposed shipping container home.
Built with relaxation in mind, the deck is perfect for entertaining and enjoying the outdoors, giving you a unique space to lounge and take in the beauty of nature.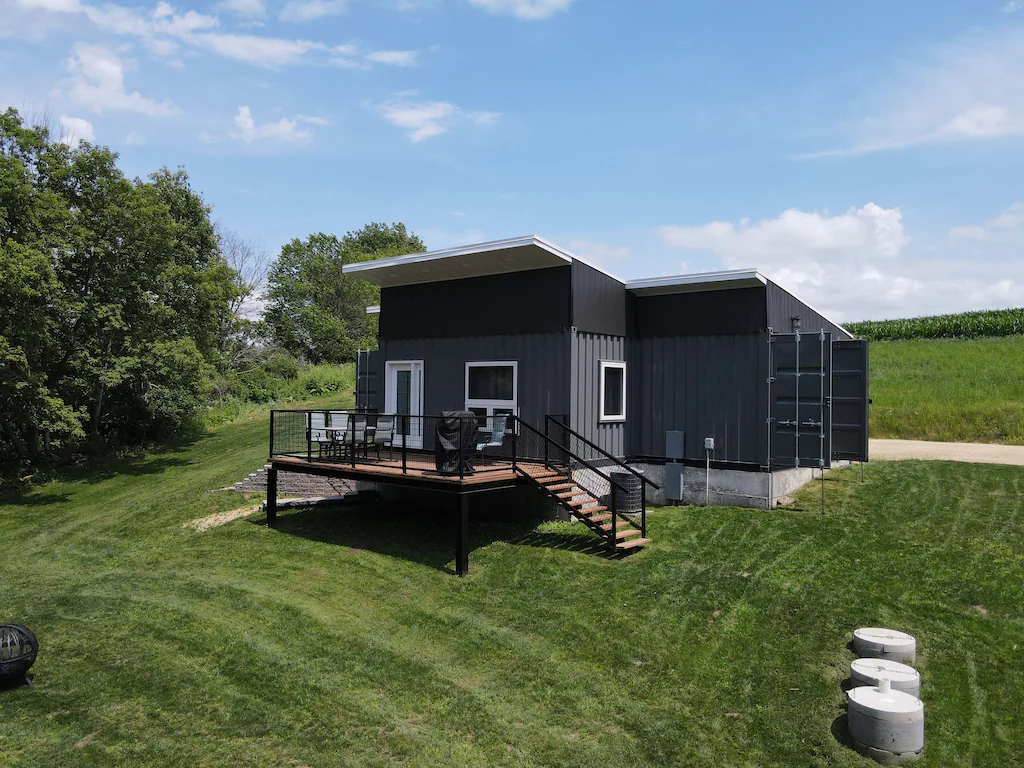 The repurposed shipping container house is nestled in a lush environment full of natural beauty. Surrounded by vibrant green hills, the home offers a tranquil escape from the hustle and bustle of everyday life.
As you step into the home, it's like taking a deep breath of fresh air – an oasis of calm amidst the greenery.
Get ready to disconnect from the chaos of life with a few nights away in this unique shipping container home.
Located in an idyllic environment full of fresh air and lush greenery, a stay here will refresh your body and mind.
$160/Night
For only 160 dollars per night, you can enjoy the unparalleled beauty of your surroundings while escaping the stress of everyday life.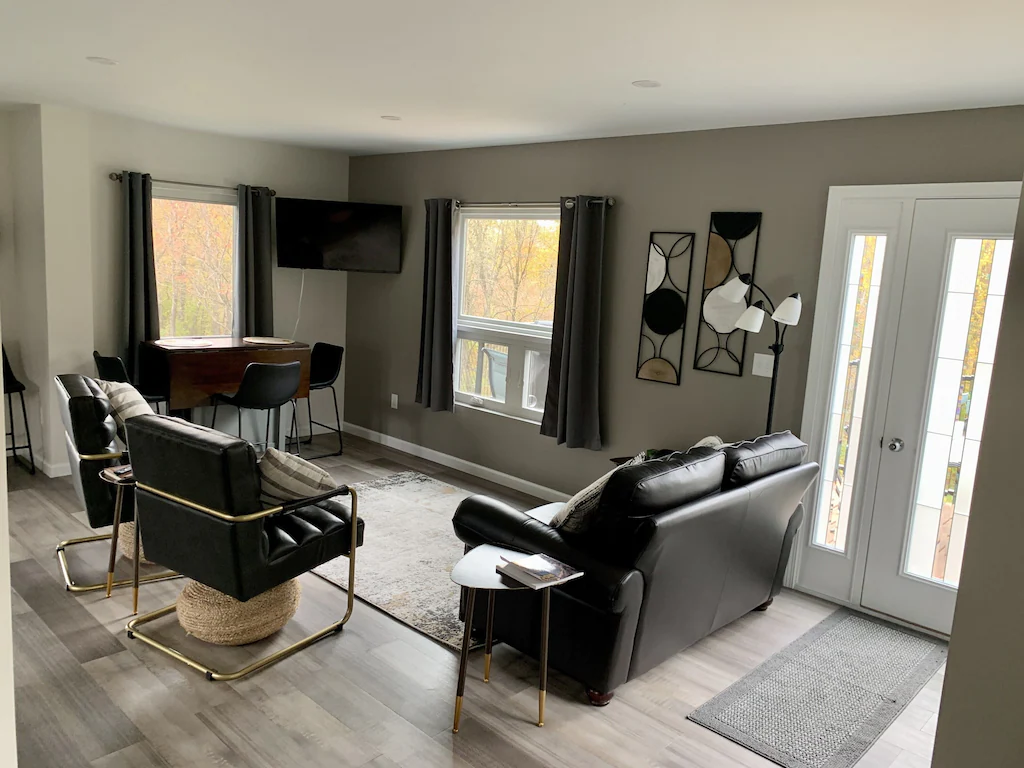 Interior Design of Container Home
Inside this unique house made of three shipping containers, you will find a interior design featuring black, gray and white.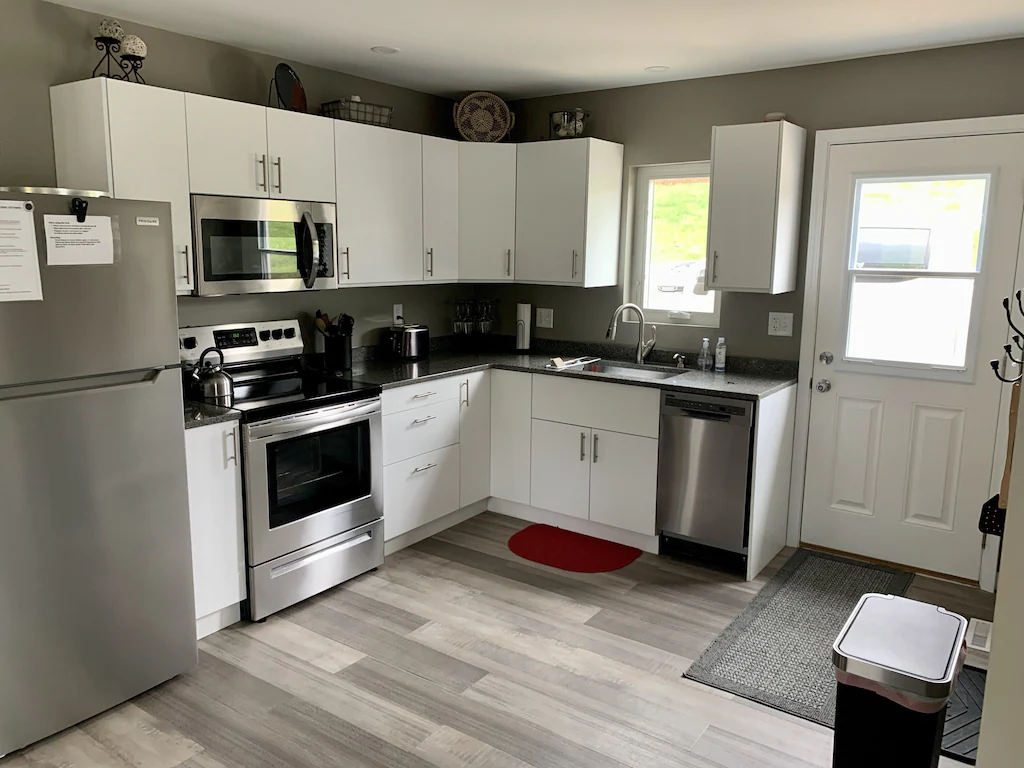 The walls are painted in shades of gray that create a calming ambience, while the wooden accents are light and airy with white hues. Furniture is predominantly black, giving the home a modern yet comfortable feel.
Find inspiration with Living in a Container
If you're in the market for a shipping container home, then Living in a Container is a great place to start getting inspired.
With hundreds of models to choose from, there's sure to be something that meets your needs.
From luxury properties with modern designs and all the amenities, to simpler homes perfect for living off-the-grid, you'll find plenty of ideas to get your project rolling.