Embarking on another captivating journey of transformation, we're about to unveil the astonishing evolution of a rundown sea container into a distinctive abode.
Our spotlight falls on a hidden gem nestled within the heart of Brandon Township, Michigan.
Elevated amidst an ancient woodland, an upcycled shipping container takes its perch 70 feet above Perry Lake. Freshly introduced in 2022, the interior boasts a premium touch, seamlessly blending modernity with comfort.
Nestled amidst the enchanting canvas of "Stillwater Stables," an ensemble featuring four rentable cabins, proudly stands the container house – a genuine representation of refinement. While every cabin possesses its individual allure, this specific abode radiates a unique and captivating charisma.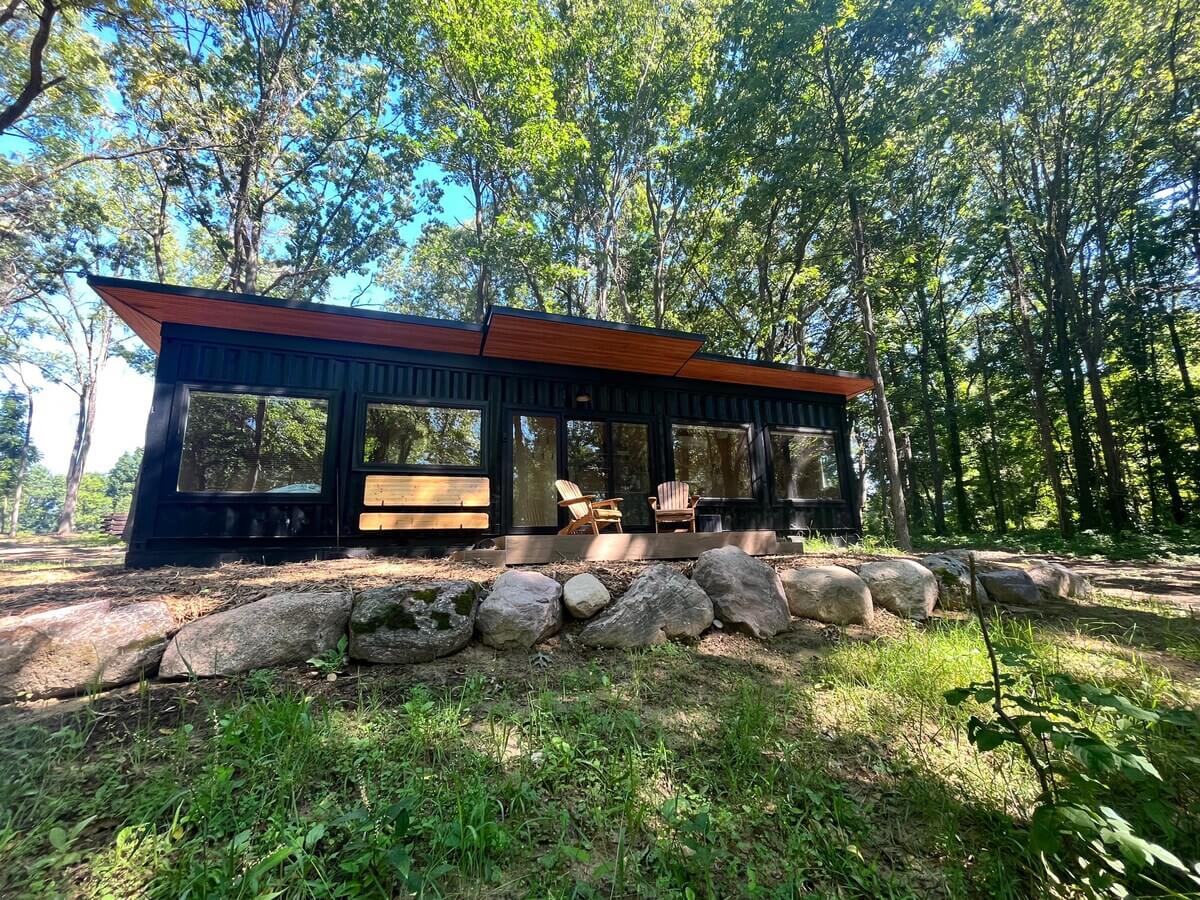 Positioned thoughtfully within an idyllic locale, the container house harmoniously resides amidst the embrace of an enchanting forest. Imagine yourself basking in the splendor of nature on the open stone-supported veranda that graces the front of the dwelling.
The container house unveils a captivating exterior that serves as a prelude to its interior enchantment. An impressive expanse of glass adorns the façade of the shipping container, granting an unobstructed view of nature's grandeur. Sunlight dances through these expansive windows, blurring the line between indoor and outdoor living.
Step inside to explore the interior design that defines the container house.
The first striking feature is the plywood-clad walls that greet you upon entry. The wooden floor, echoing the hues of the walls, establishes a warm and inviting ambiance.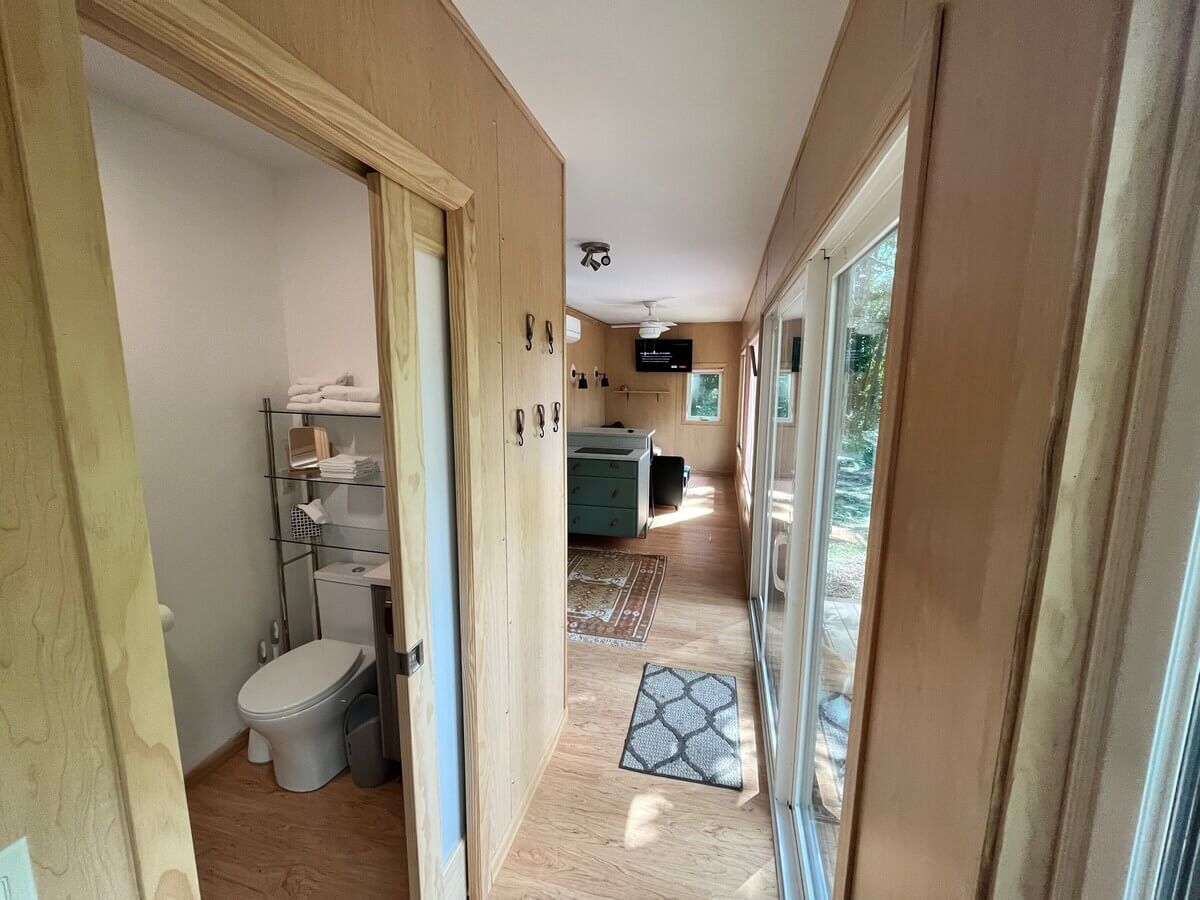 A paragon of minimalism, the container house houses only the essentials. The central placement of the bathroom acts as a divider, delineating the living and kitchen area on one side and the bedroom on the other. With glass omnipresent, a sense of openness envelopes you, wherever you are within the residence.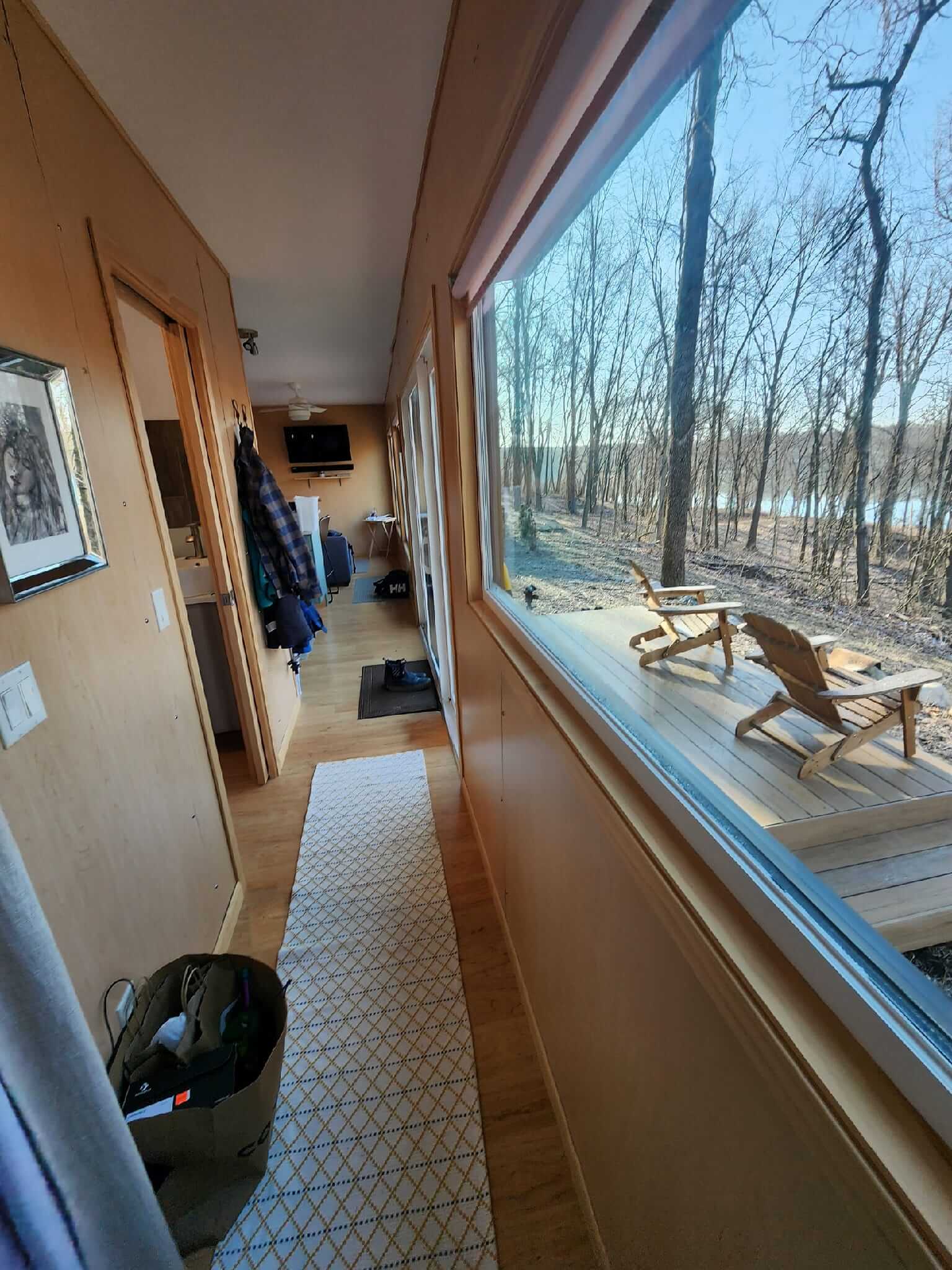 Strategically positioned, the cabin extends a 360-degree panorama of the encompassing wilderness, offering an exclusive retreat where serenity reigns supreme.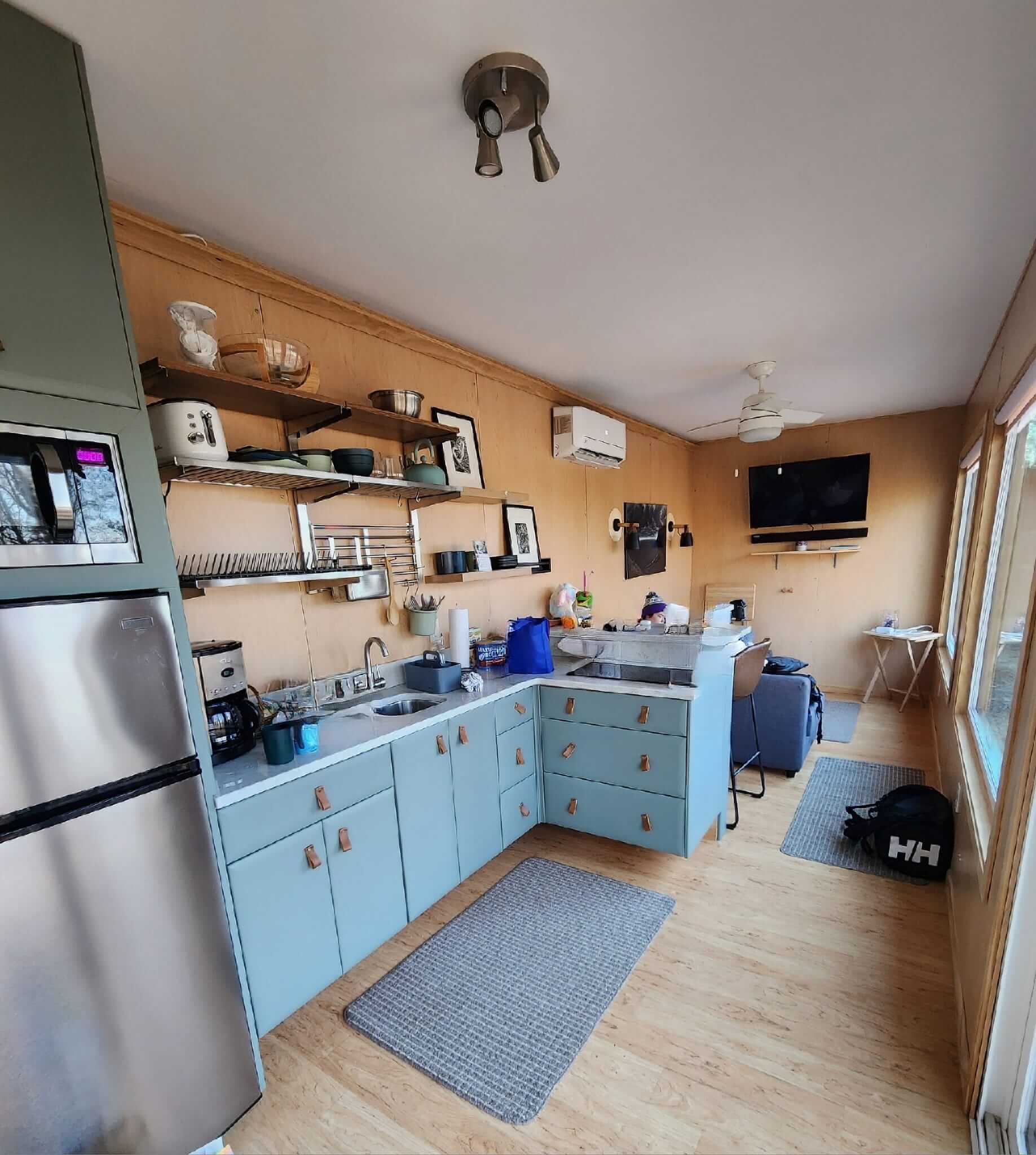 An upcycled shipping container is your haven, gracefully introduced in 2022. With meticulous design, it's adorned with luxuries such as heated towel bars, quartz countertops, and high-speed WiFi.
The expansive fixed windows infuse the space with light and contemporary flair, complemented by shades for those moments when nature's embrace seeks a gentle pause.
Enveloped by sprawling horse pastures, intricate wooded trails, and a serene lakefront, the cabin presents a harmonious coexistence with nature.
Though proximate to neighboring units, this cabin stands as a testament to deliberate placement, gifting occupants an intimate, panoramic immersion into the wild expanse that envelops it.