This impressive house located in Hāwea Flat, Wānaka is a testament to what can be achieved with six 20ft shipping containers and some creative thinking.
With the help of multi award-winning architect Gary Todd, the owner has transformed these containers into a spacious and light-filled home.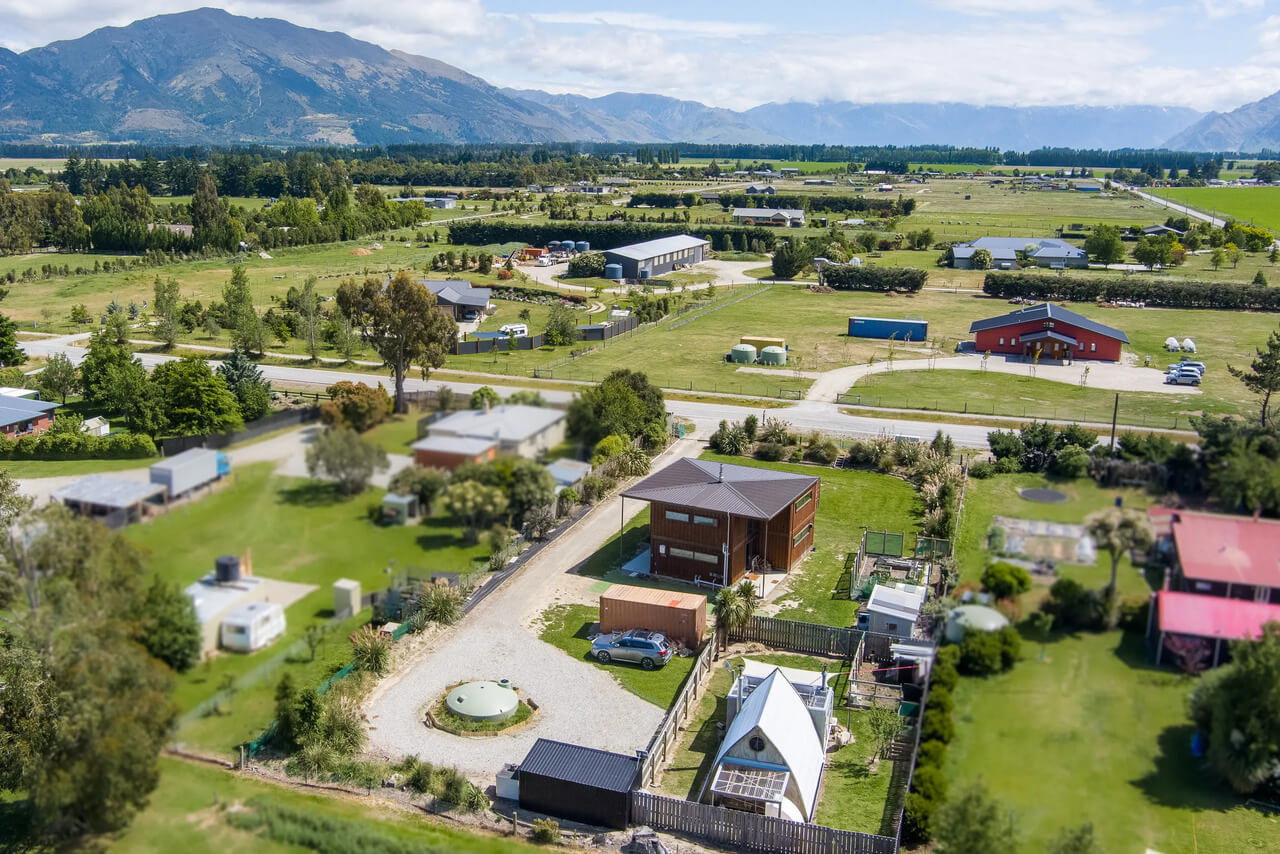 The two-bedroom house is designed in a U-shape configuration, with three groups of double-stacked containers forming the structure.
The clever use of a large roof covering not only the containers but also the area between them creates a stunning double-height open-plan living space.
This design element allows for an abundance of natural light to enter the home, creating an inviting and comfortable atmosphere.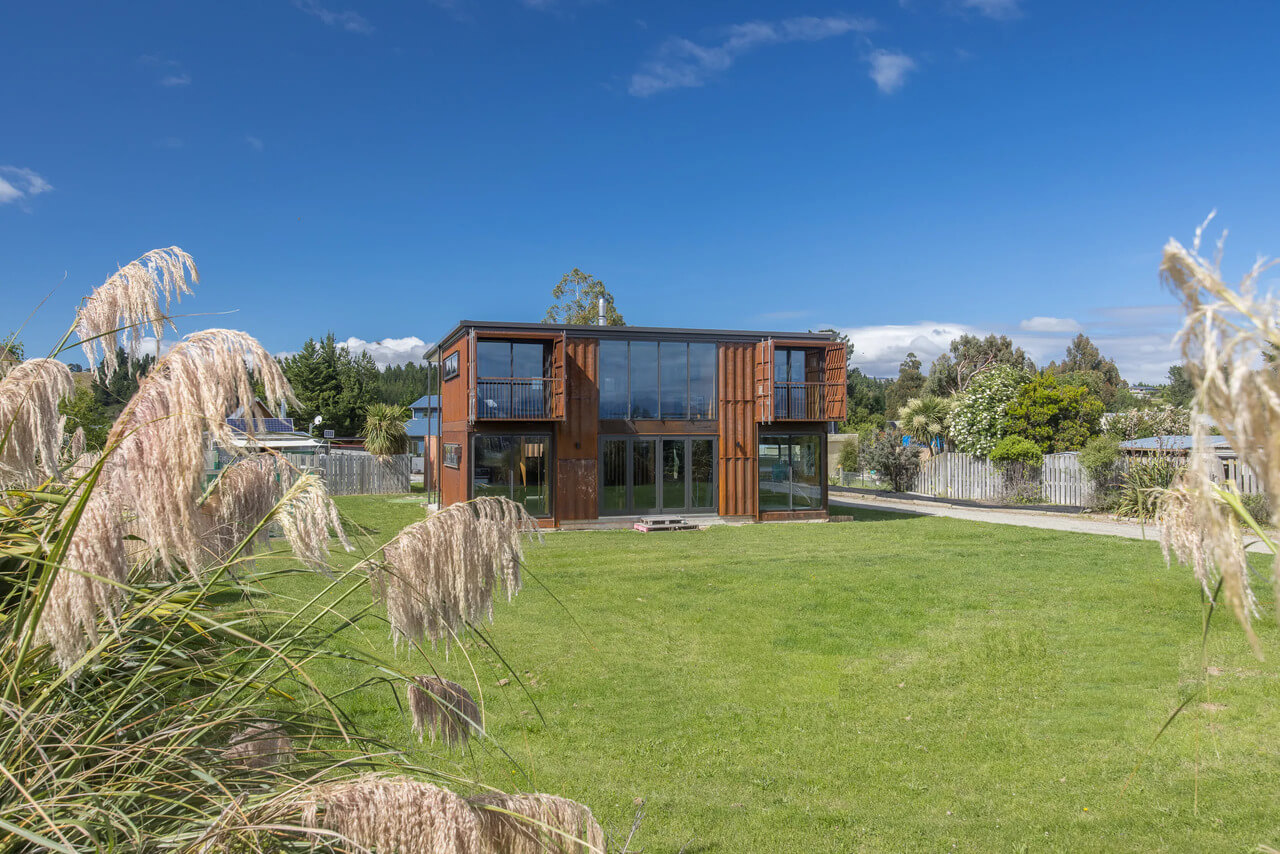 Embracing the Raw Aesthetic
The container home owner of this exceptional home has decided to embrace the natural weathering and rusting of the steel exterior, highlighting its unique texture and character.
Additionally, a clever adaptive reuse of the two top shipping containers at the front has resulted in two matching balconies formed by opening their doors and covering them with timber pergolas.
To maintain the raw aesthetic, the original pole handles have been retained as design elements, emphasizing rather than concealing the shipping containers' original purpose. This approach adds character and authenticity to the house, making it truly one-of-a-kind.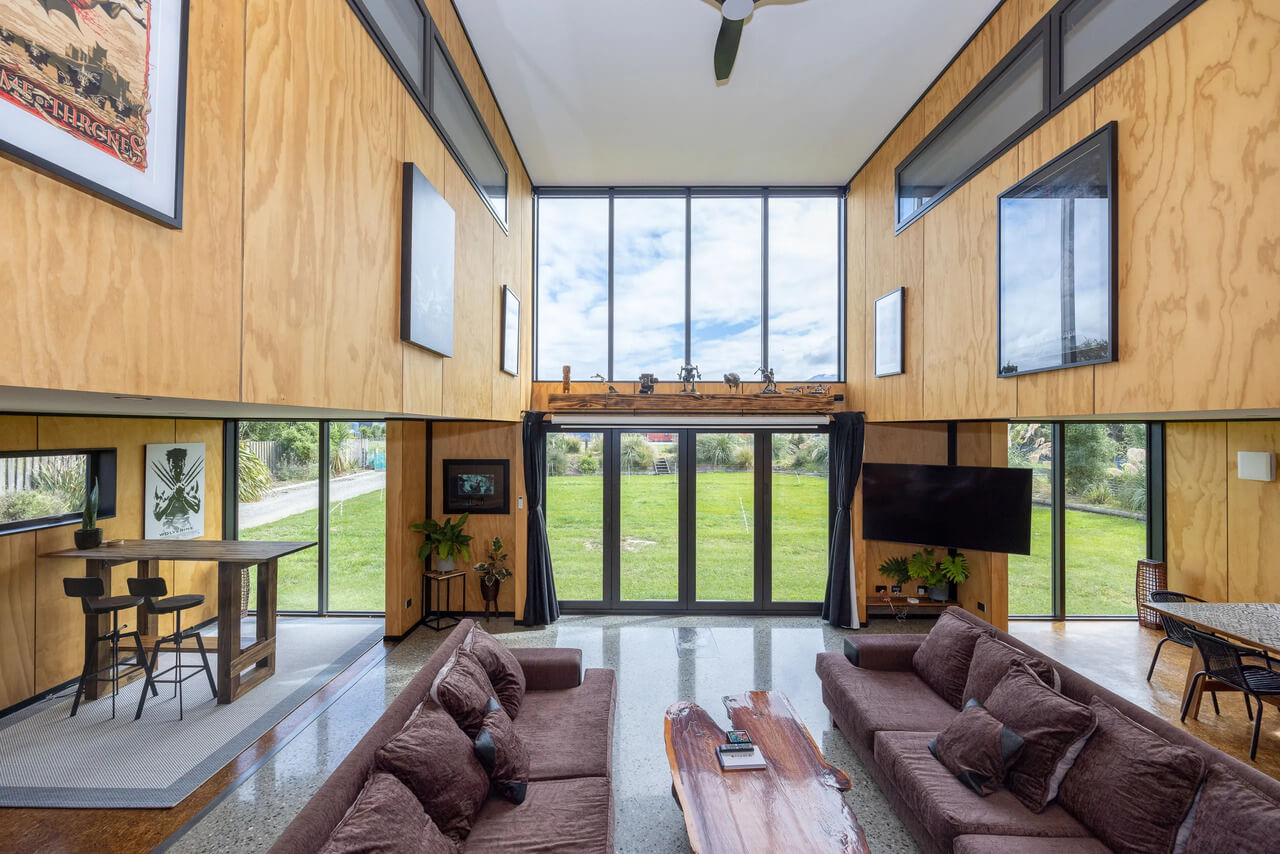 A Cozy and Spacious Interior
Stepping inside this stunning shipping container home, you'll find yourself surrounded by warm plywood wall linings with black negative detailing between panels, creating a cozy and inviting atmosphere.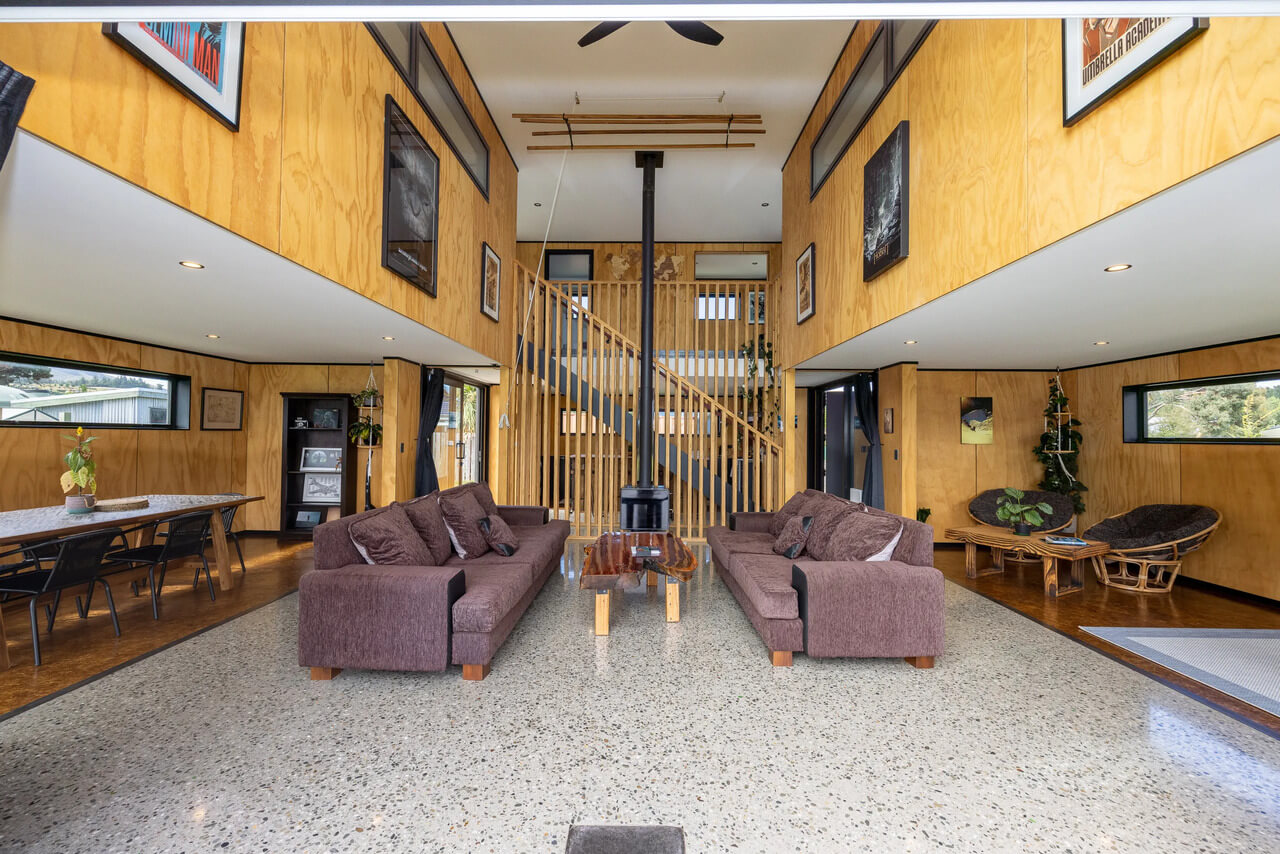 To maximize the living area, the side walls of the two lower side shipping containers have been removed, resulting in a spacious interior that accommodates a second seating area and a large dining table. This clever use of space creates an open and airy feel within the home, perfect for entertaining guests or simply relaxing with family.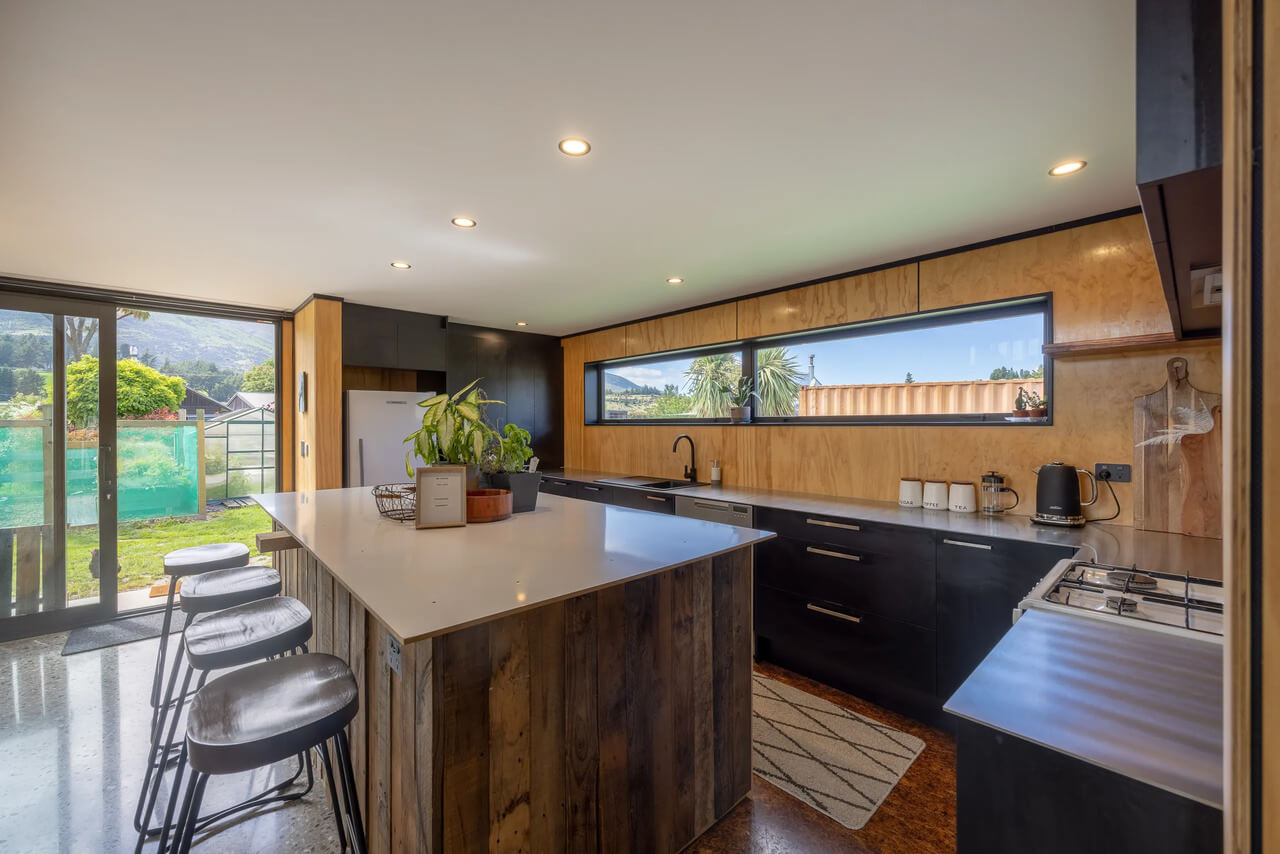 Seamless Design and Functionality
The kitchen in this home seamlessly blends form and function, with a visual connection to the living area through timber stair balustrades at the rear.
The black cabinetry paired with timber boards on the island maintains the color palette of the walls, creating a cohesive and stylish look. Additionally, a slider opens directly to the outdoors, allowing for easy access to outdoor entertaining spaces and providing ample natural light into the interior.
This thoughtful design ensures that both aesthetics and functionality are at their best in this exceptional home.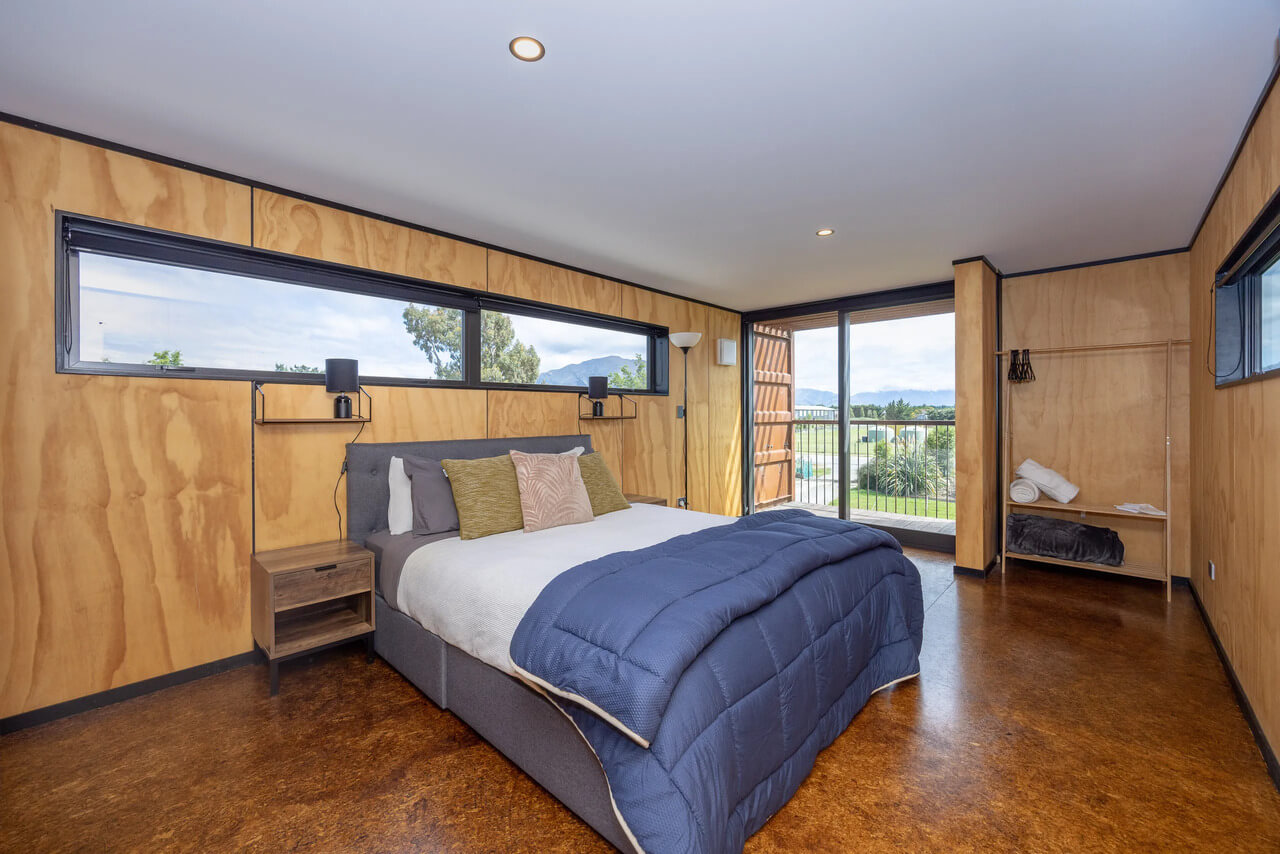 Serene Bedrooms and Thoughtful Design
The two upstairs modules on either side of the home provide peaceful retreats in the form of bedrooms, each with their own balcony for enjoying stunning views.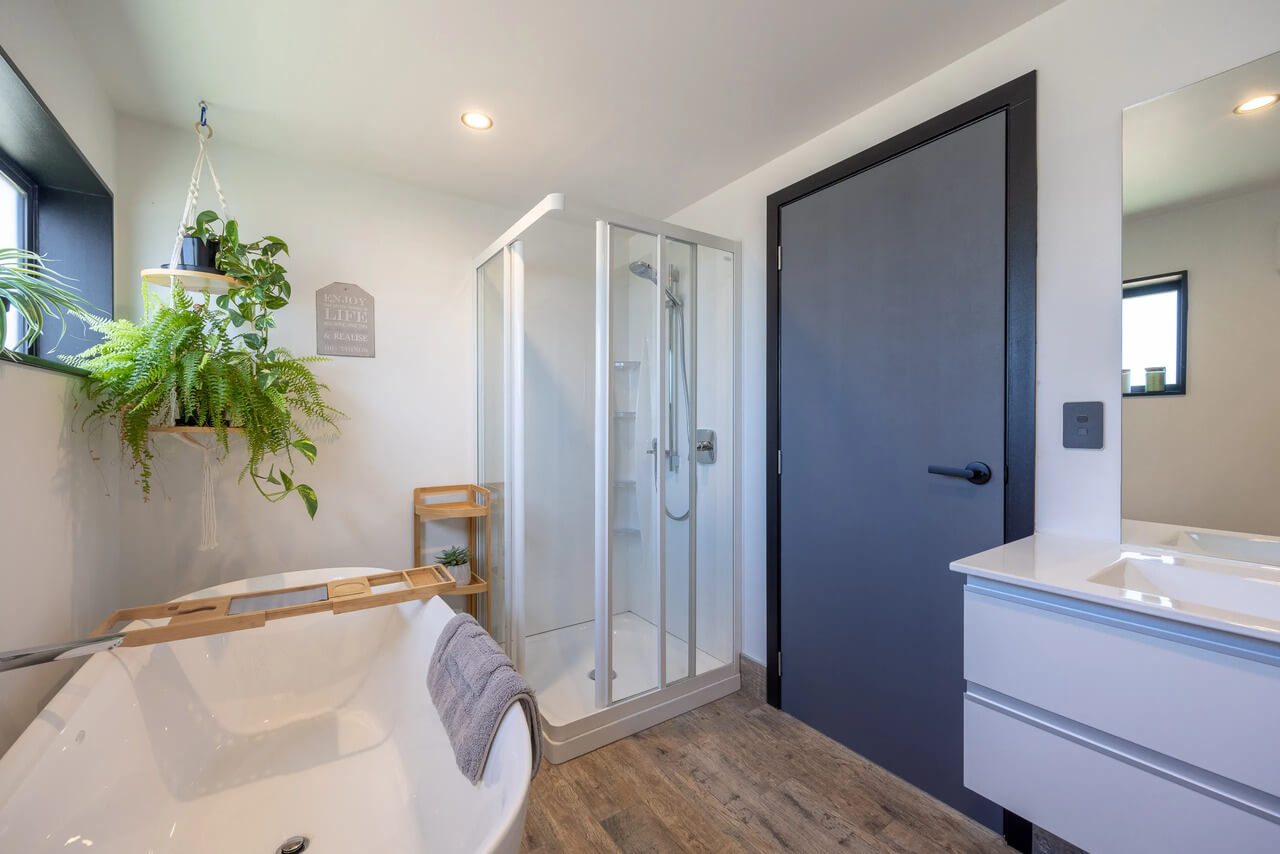 At the rear of the container home, above the kitchen, you'll find a bathroom and study thoughtfully positioned within an upper container.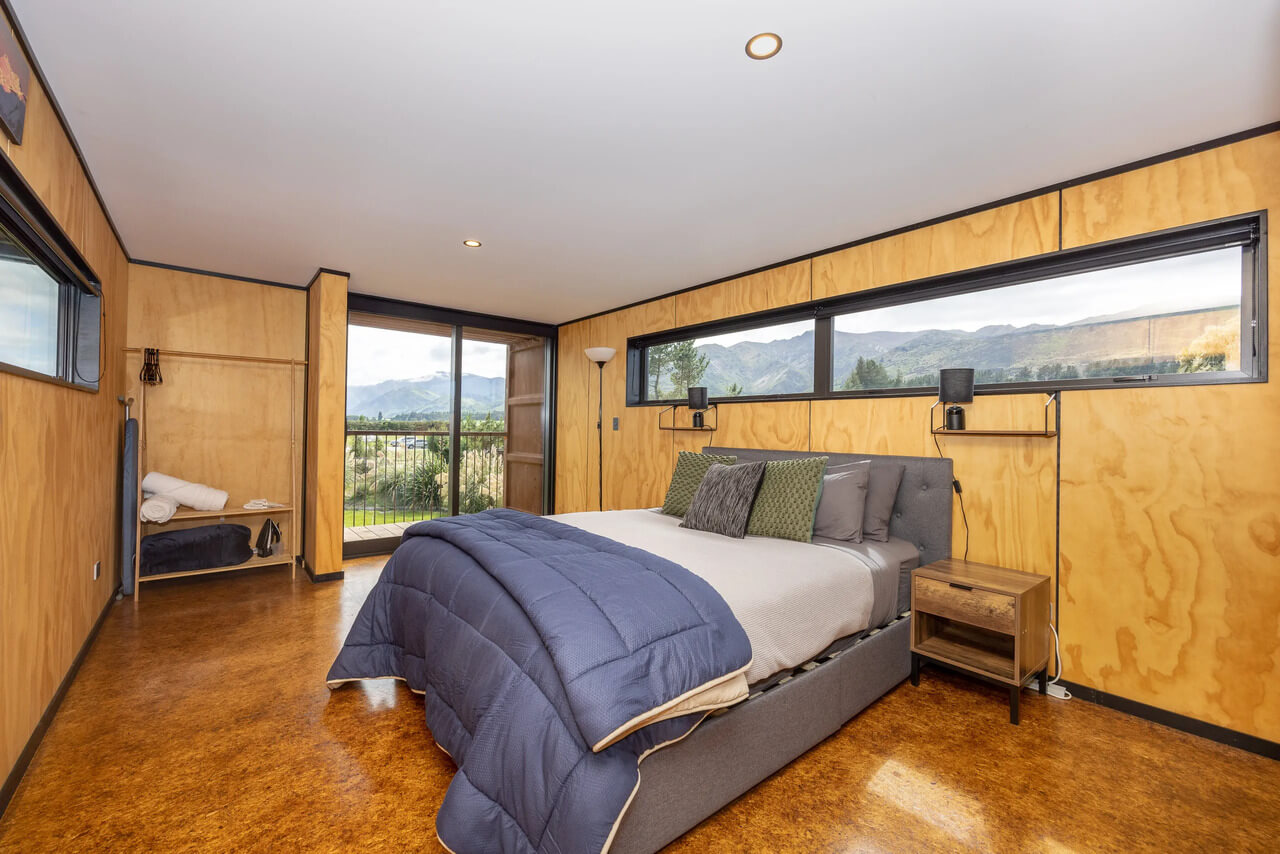 The windows throughout the home have been strategically placed to maximize natural light and capture breathtaking alpine views.
This attention to detail ensures that every aspect of this home is designed with both comfort and beauty in mind.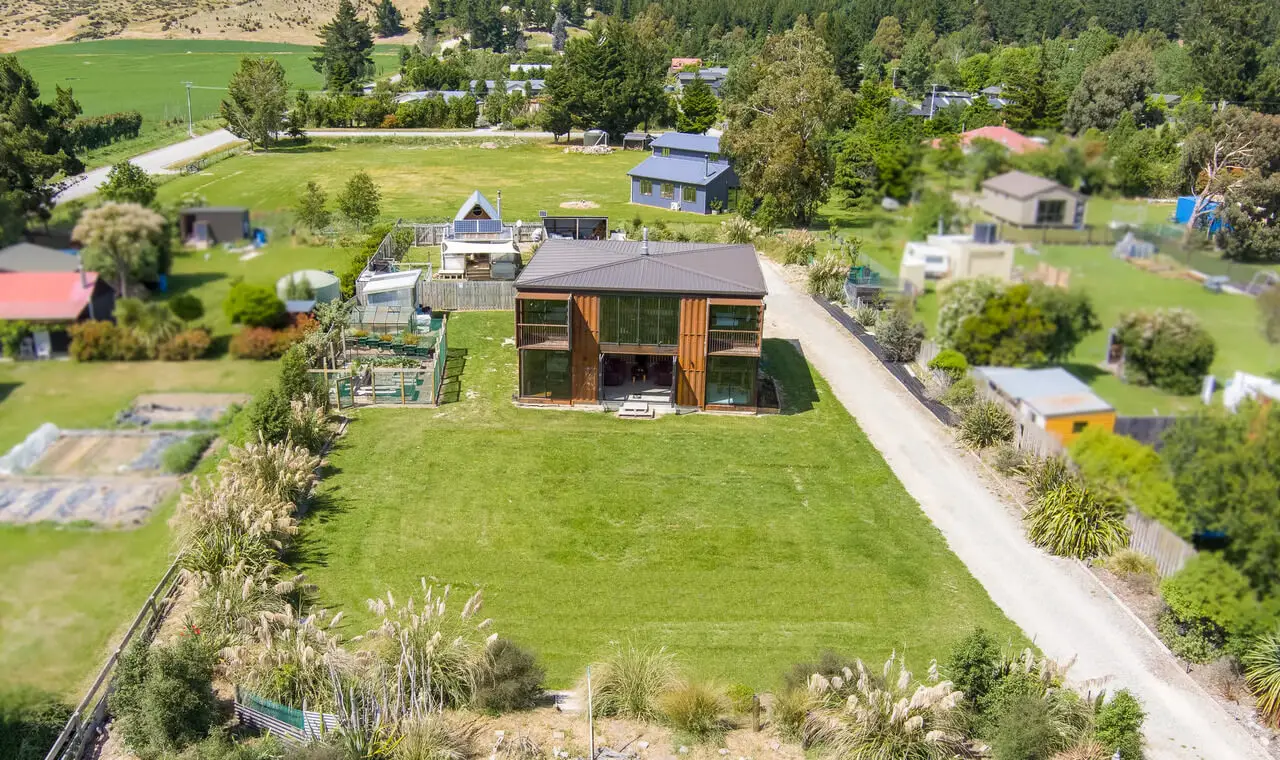 A Sustainable Oasis
Nestled on a sprawling 2023m² property, this container house offers much more than just a place to live. In addition to the main residence, there is a cozy 35m² sleepout perfect for guests or as an additional workspace.
The property also boasts an established enclosed vegetable garden complete with raised beds, as well as a worm composting septic tank system, making it an ideal choice for those seeking sustainable living. Additionally, a private bore with a 30,000L holding tank provides ample water supply.
This unique and sustainable oasis can be yours – the property located at 29 Newcastle Rd is currently for sale by tender, with tenders closing on March 17th, 2023. Don't miss your chance to own this exceptional piece of paradise.