We Continue Our Series of Container House Designs
In our ongoing series of container house designs, today we have something special to show you. We have previously featured unique and innovative designs that have caught the attention of many.
And today, we are excited to bring you another stunning container house design that is both useful and practical.
It is always inspiring to see how people transform old shipping containers into beautifully designed homes.
So, without further ado, let's take a closer look at this amazing container house design that we want you to see again.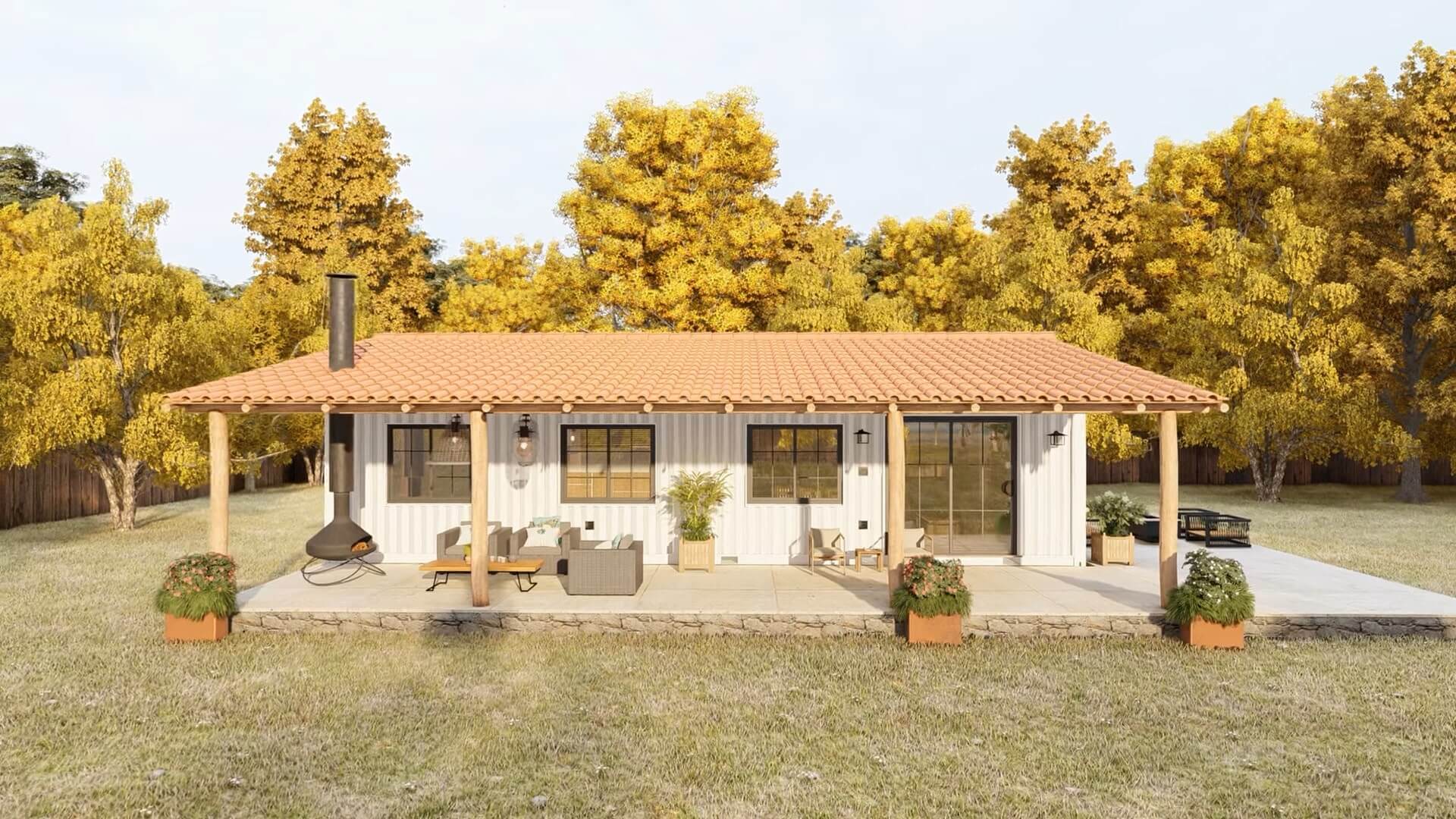 40ft Shipping Containers Make for Ideal Detached Living
This container house design made from two 40ft shipping containers is an appealing concept for those who seek a more detached way of life.
It blends affordability with practicality, providing the owner with a comfortable dwelling with enough space to coexist with nature.
Living in a small space does not mean sacrificing comfort, as this design shows.
By repurposing shipping containers, this unique home proves that you don't need to spend a fortune to achieve the off-grid lifestyle you crave.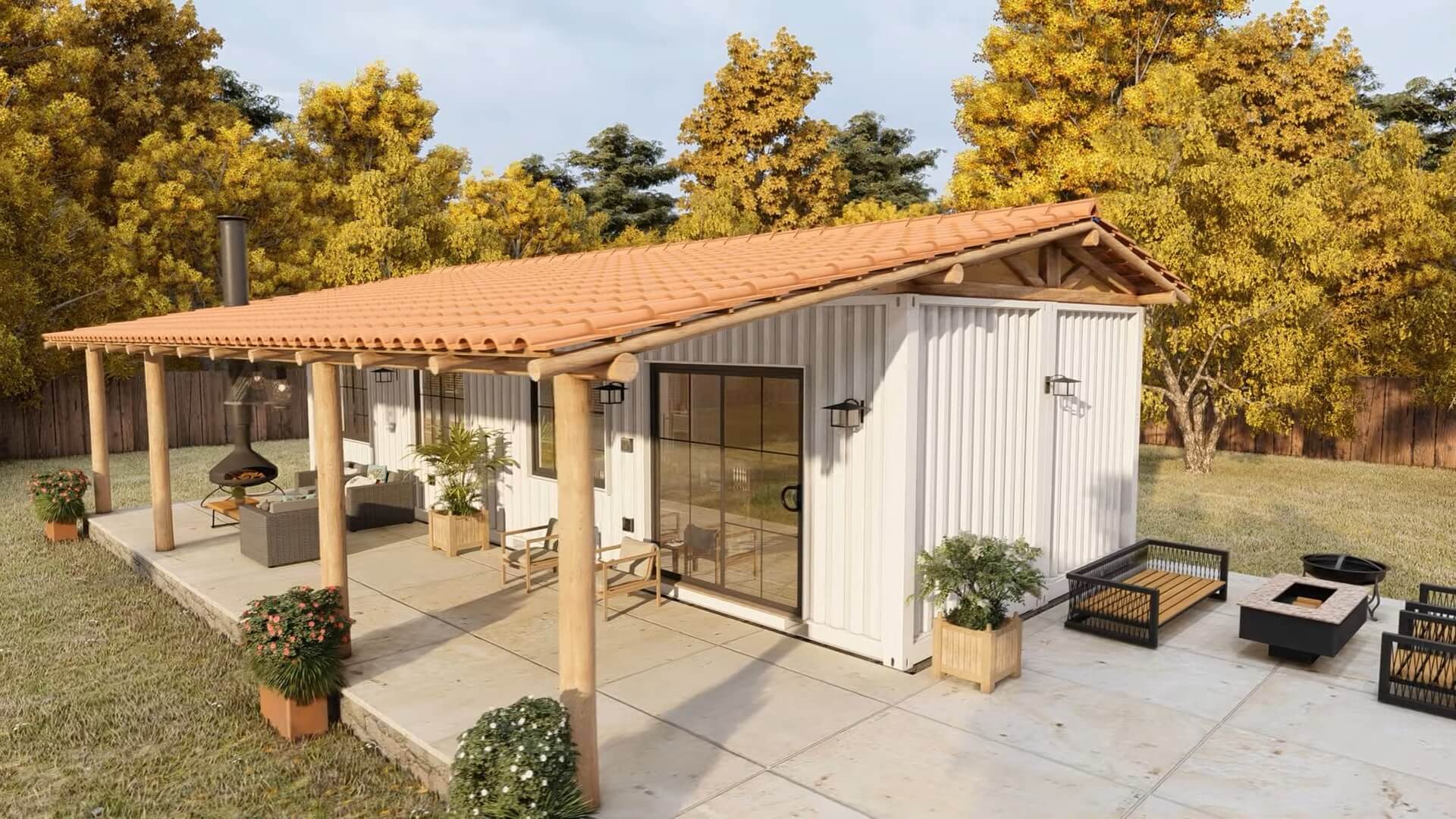 Innovative Living Space With Striking Veranda Design
The main body of this innovative living space is made up of two 40 ft shipping containers, carefully placed side by side.
However, it's the veranda that truly stands out. With a sloping roof, it not only adds to the house's aesthetic appeal, but it also brings a touch of elegance to the design.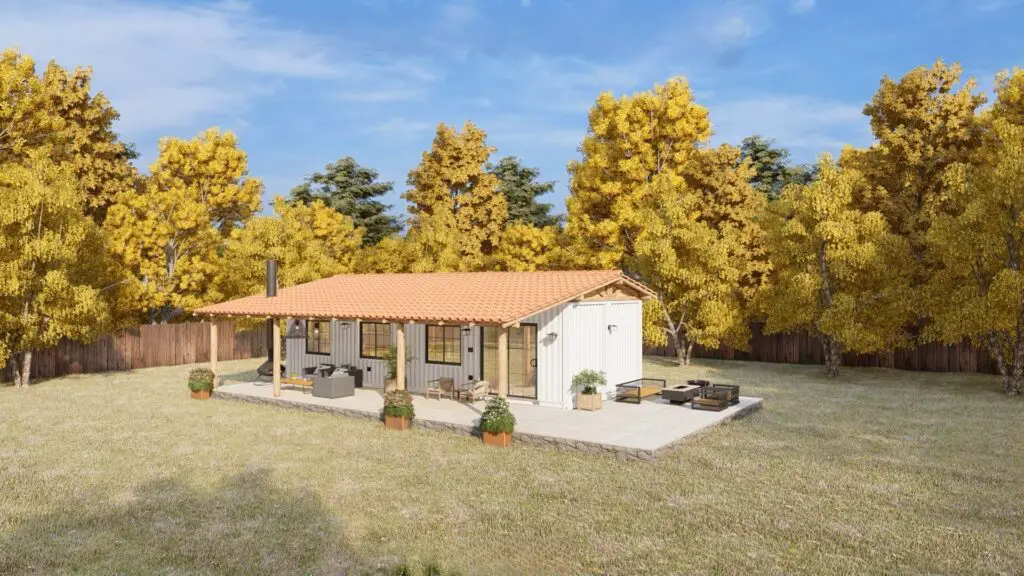 This standout feature provides a great outdoor space perfect for relaxing and entertaining guests, giving the home a feeling of openness and flow.
The large windows and sliding door of the container house bring in ample light, creating a bright and inviting interior.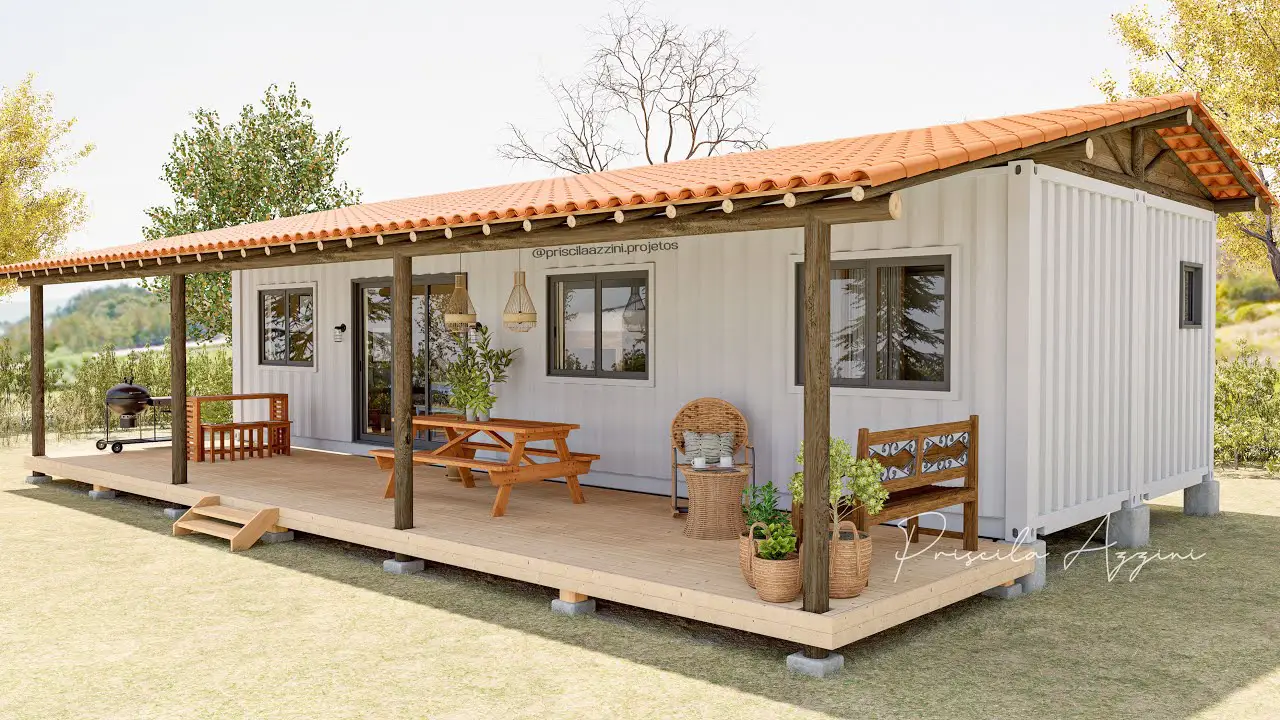 Container House Lovers Rejoice!
Remember the container house design by Priscilla Azzini we featured last month?
Well, we found another design similar to it. This one also consists of 2 40 ft recycled shipping containers and is just as highly appreciated by container house lovers.
Stay tuned for more inspiring container house designs coming your way!
I would like to say that I quite like the design of this 2-bedroom and 2-bath container house. It's both stylish and practical, showcasing how creativity can transform a shipping container into a beautiful and functional living space.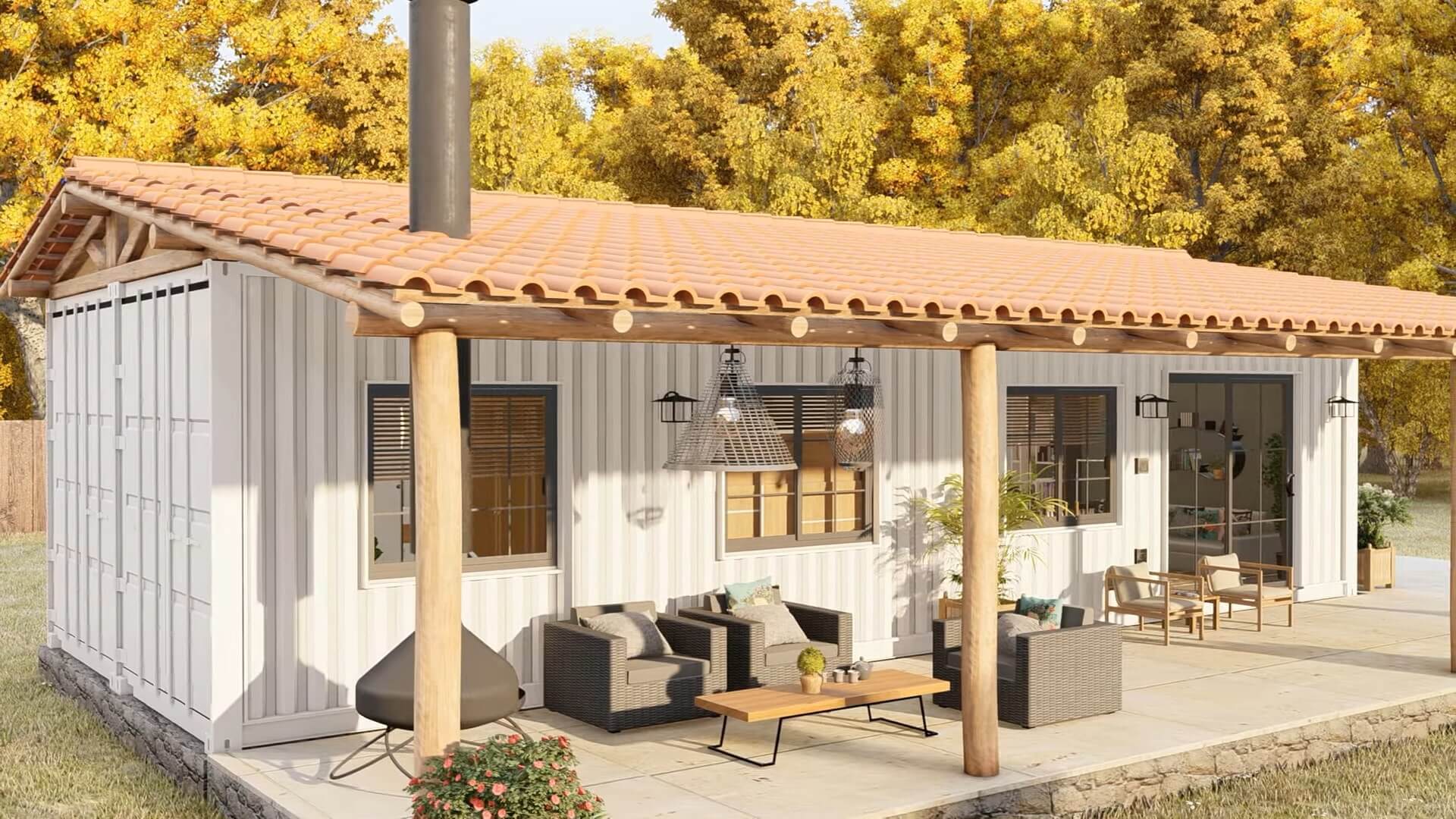 Designing with 2 Shipping Containers: The Benefits of Double the Space
Designing with two shipping containers is quickly becoming a popular choice for those looking to build their own mini home.
When you choose to use two containers instead of one, there are a wide variety of benefits that come with the added space.
First, two containers can offer realistic dimensions for comfortable living, providing more space for design flexibility, such as added bathrooms or bedrooms.
Second, using two containers is more versatile than a single container providing the owner with ample living space. It's no wonder why a great number of container home designs have utilized this method, creating affordable and efficient living spaces with room to grow.
Container architecture is known for its practical and exciting nature, and choosing two containers only amplifies these advantages. It enables more room and ease of access between rooms, resulting in less cramped quarters than those who opt for the more popular single container design.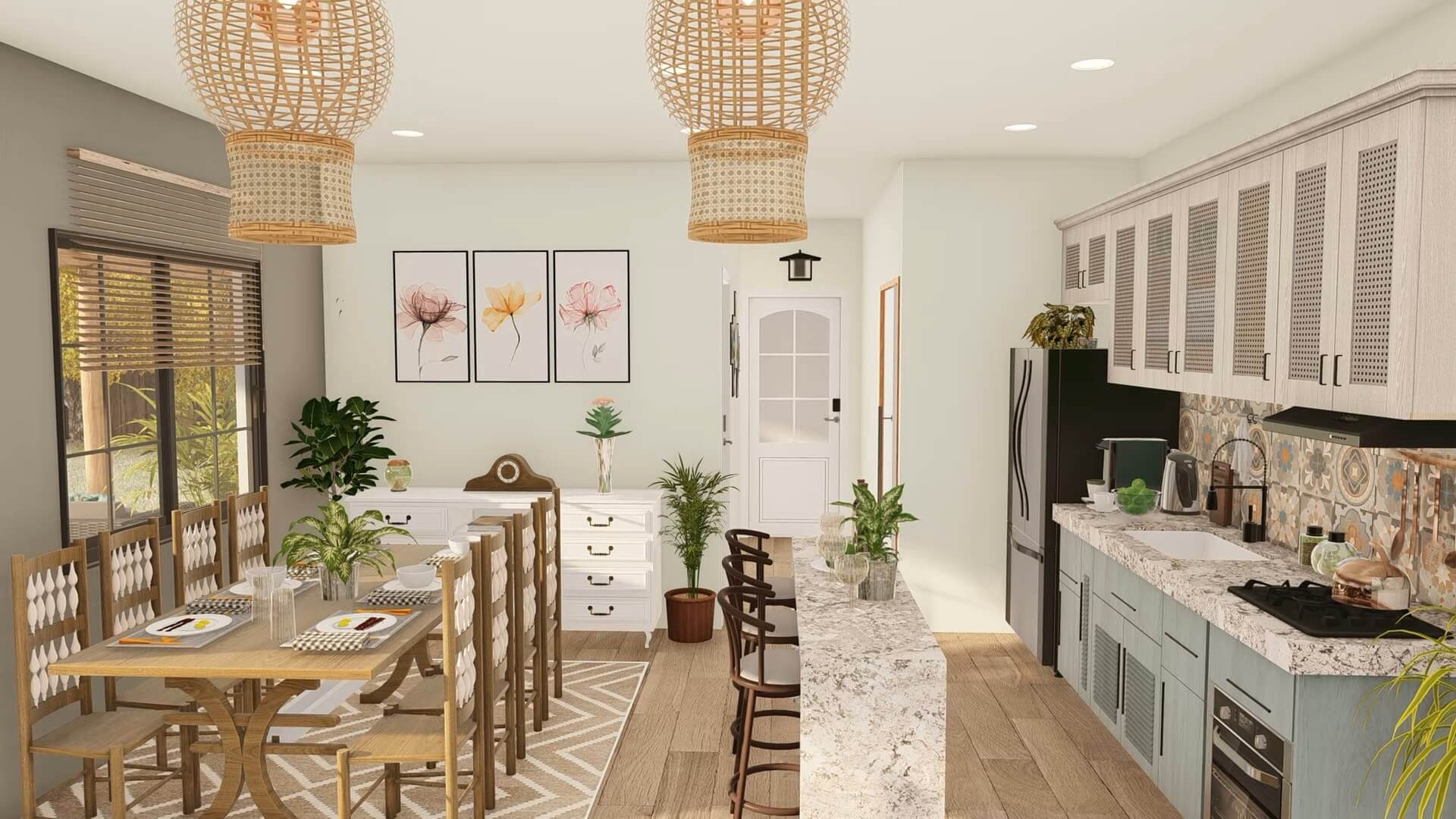 Clean and Spacious Container Living
We can see that in this house as well. While there is almost all the furniture in the kitchen and living area, a spacious environment is still created. The clean and minimalist design not only adds character but also helps in providing that spacious look and feel.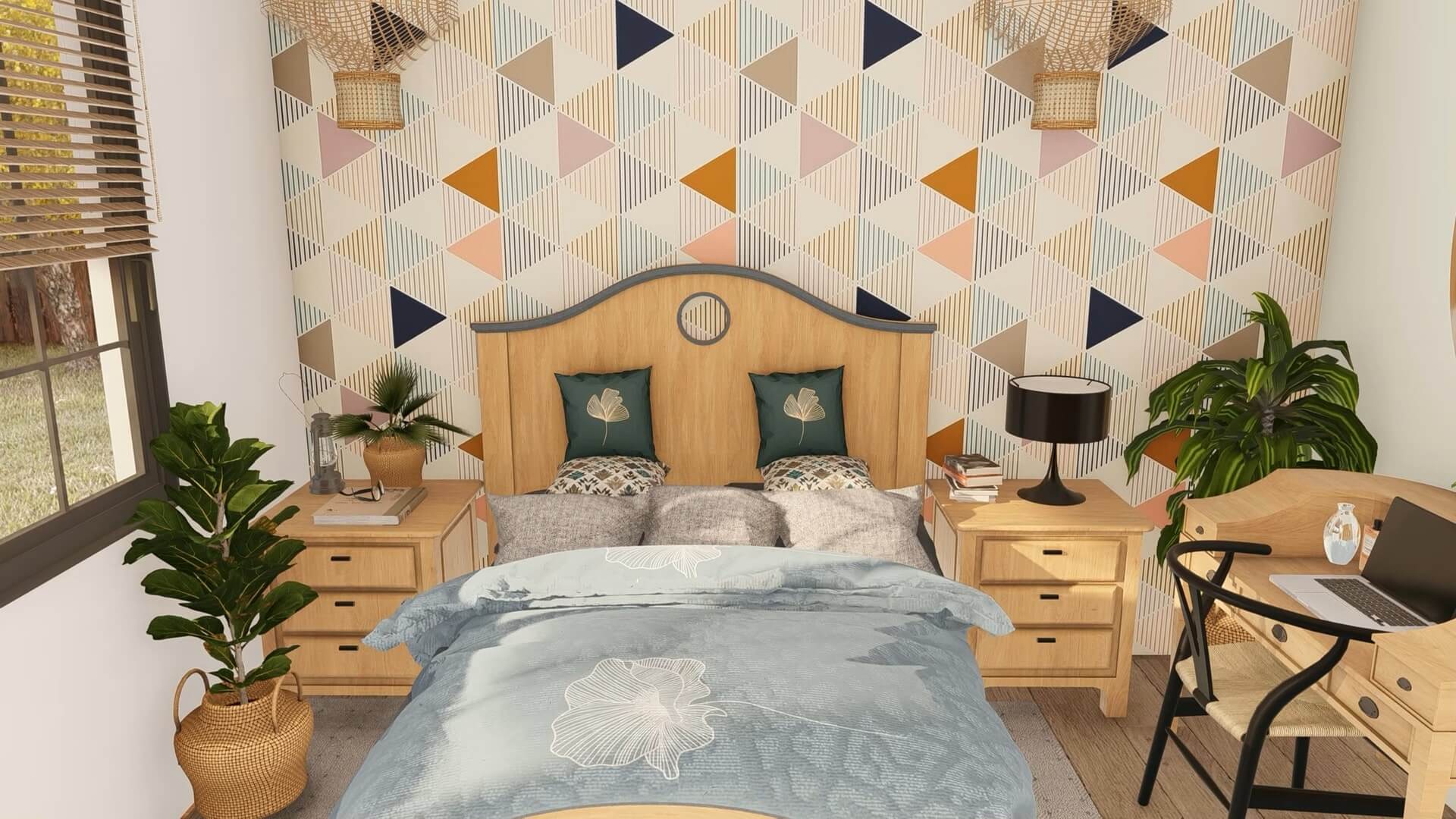 Functional and Roomy Container Living
The master bedroom of this container house boasts its own bathroom, and surprisingly still maintains a good amount of space.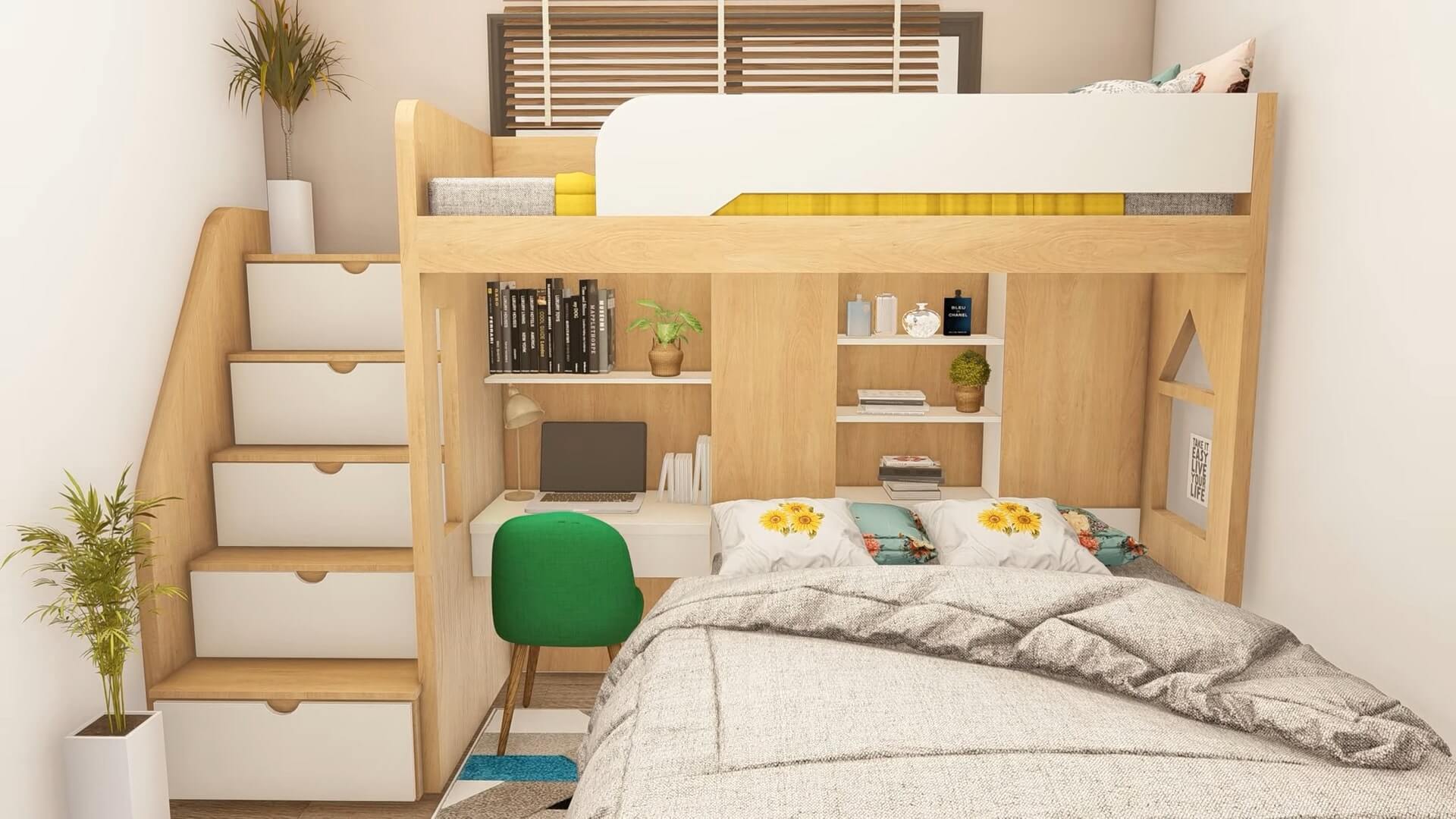 The children's room features bunk bed, maximizing storage and movement space for the little ones.
This unique and functional design proves that living in a container home does not have to mean sacrificing comfort and space.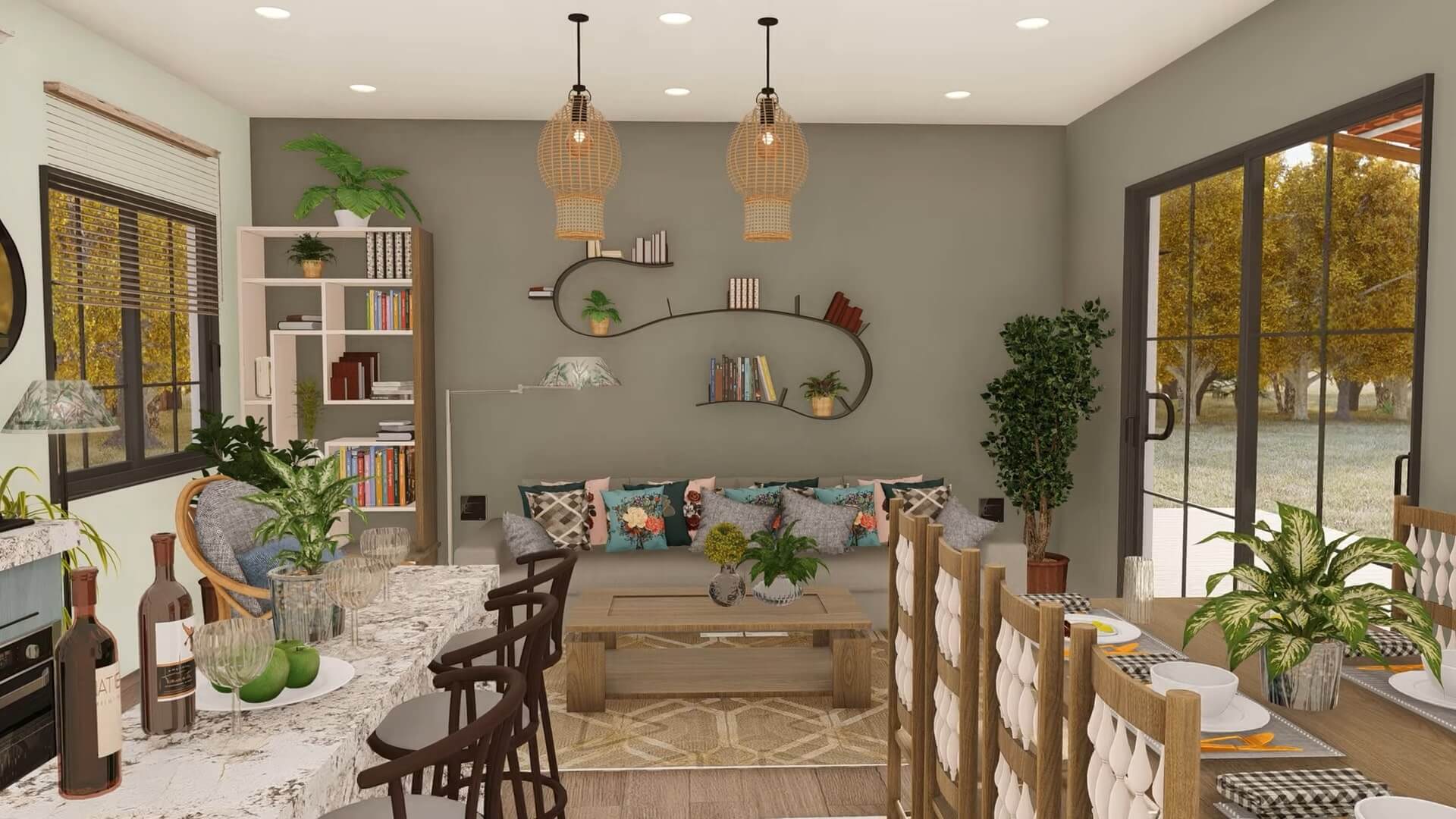 Stylish and Cohesive Container Kitchen and Living Area
The design of the kitchen and living area in this container house is a sight to behold.
Every detail has been carefully considered, from wooden accents to furniture in different colors and marble countertops. Even the patterned tiles have been chosen to create a cohesive and stylish look throughout the space.
All these elements come together to create a truly inviting and functional area that you'll love spending time in.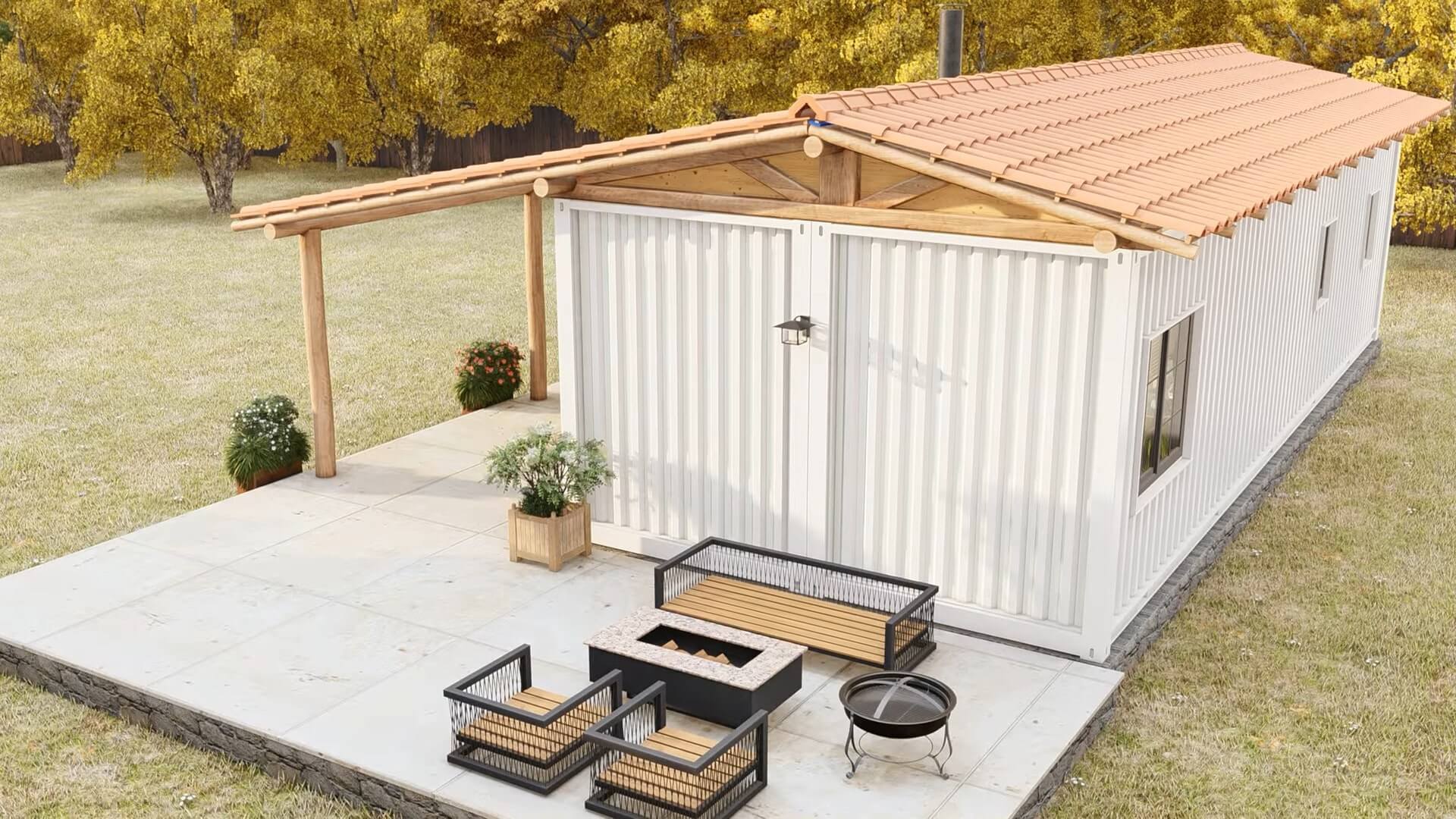 Find Your Dream Container Home Today!
The unique and inspiring world of container home design continues to capture the imaginations of people around the globe.
These corrugated metal boxes have an aura that fascinates you and capturing their essence is a skill.
As container homes are becoming more popular, innovative designs continue to emerge with creative ideas that cater to different lifestyles.
If you're considering building your own container home, look no further than Living in a Container for a wealth of design inspiration.
Their vast collection of container home designs showcases range, style, and practicality.
Don't make up your mind without checking out hundreds of designs; you're sure to discover the container home of your dreams!