Are you tired of conventional building structures and looking for a refreshing sight? Well then, you're in for a treat!
Thanks to the innovative minds of architects and engineers, shipping containers are being repurposed into stunning homes, offices, retail spaces, and even hotels around the world.
The relatively low cost, sustainability, and endless possibilities have made container structures the new "it" thing in architecture.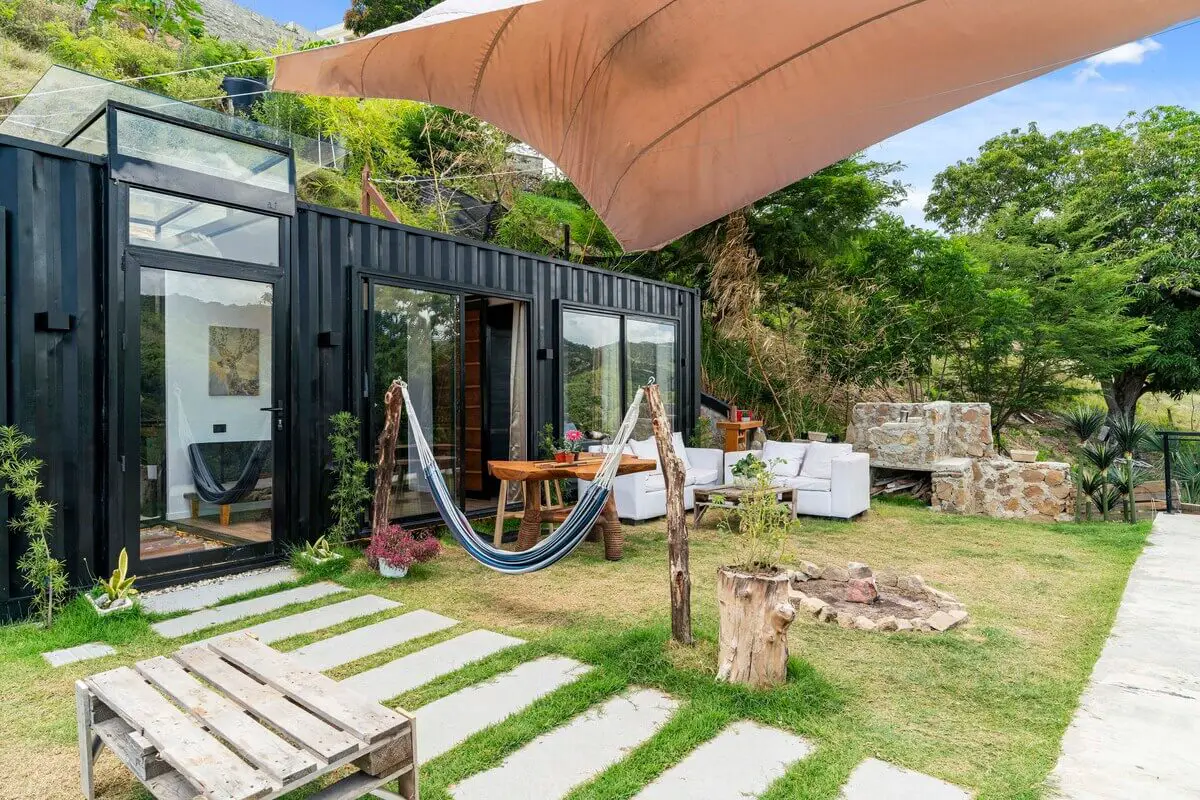 In this article, we'll take a look at a container house in the Dominican Republic that will surely surprise and inspire you.
When it comes to building unique homes, few structures stand out quite like shipping containers.
These sturdy, versatile, and eco-friendly materials are finding new life in the world of architecture as builders transform container structures into stylish and functional living spaces.
In this blog post, we continue our journey to explore the unique container structures in the world by taking a closer look at a container house in the Dominican Republic.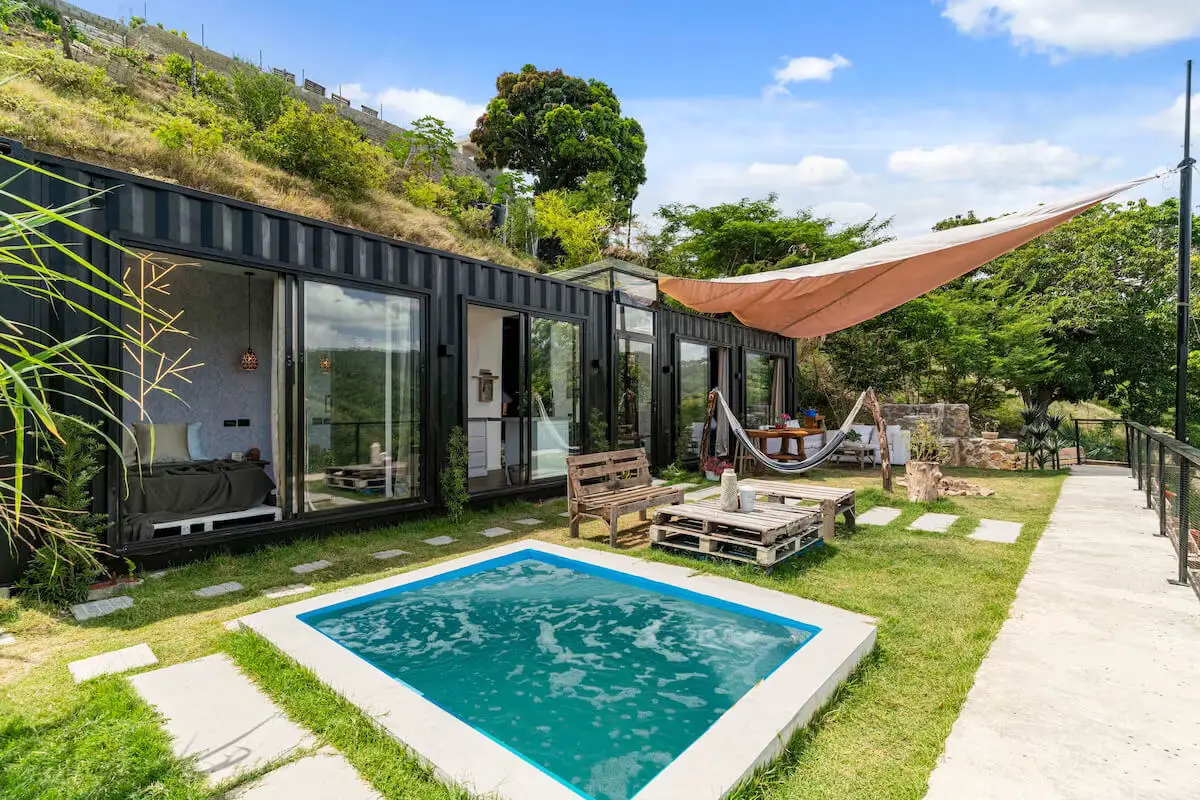 This shipping container house is built by joining two 20ft shipping containers end to end.
Unlike many container homes, this one doesn't have the wide sides typically added to each other to create more space inside.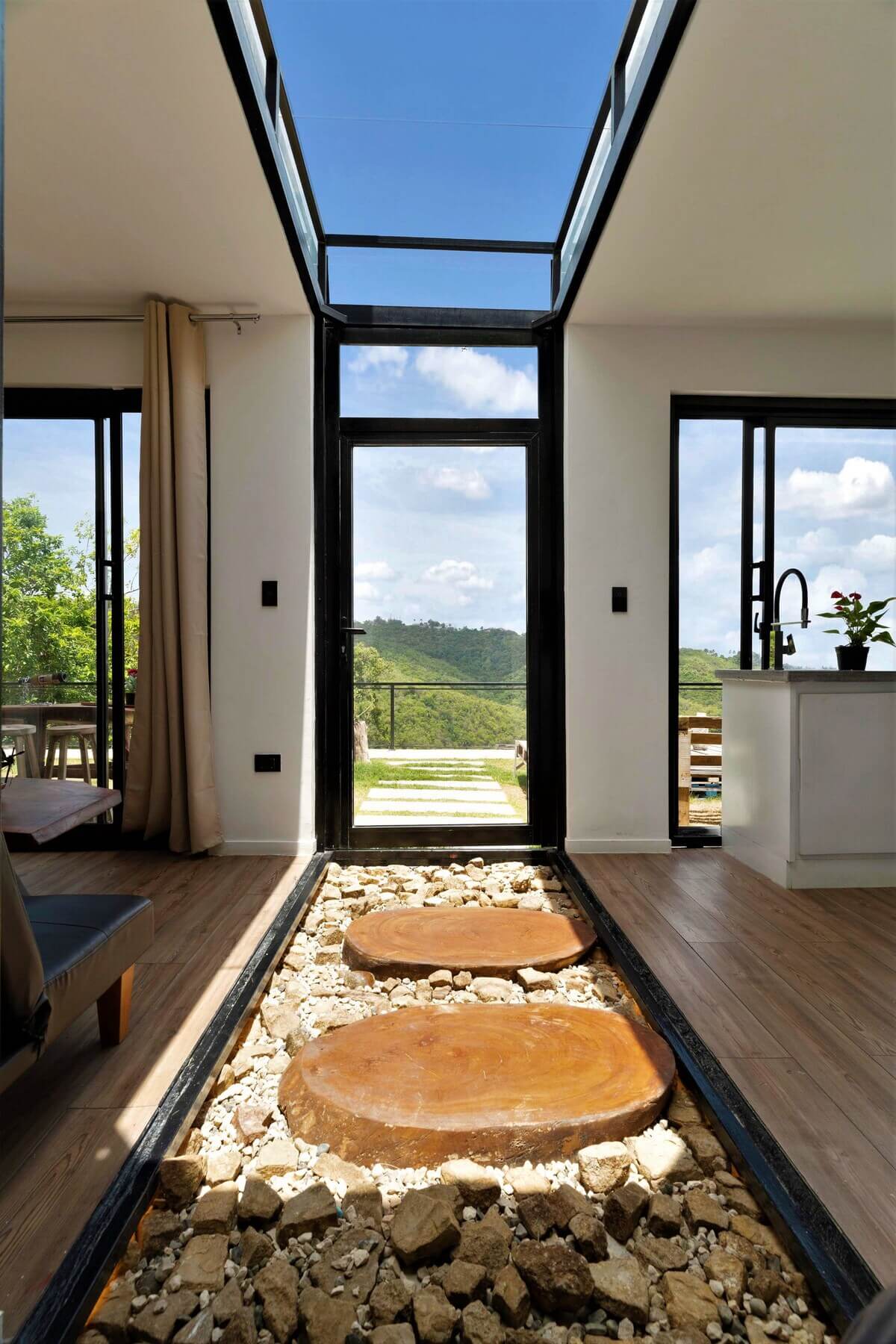 The two containers were arranged with a 1m gap between them and then covered with transparent coverings, leading to a distinct design.
Despite its unconventional design, the container house manages to be attractive and aesthetically pleasing. The facades of both containers are almost entirely made of glass, which allows natural light and stunning views to permeate all areas of the house.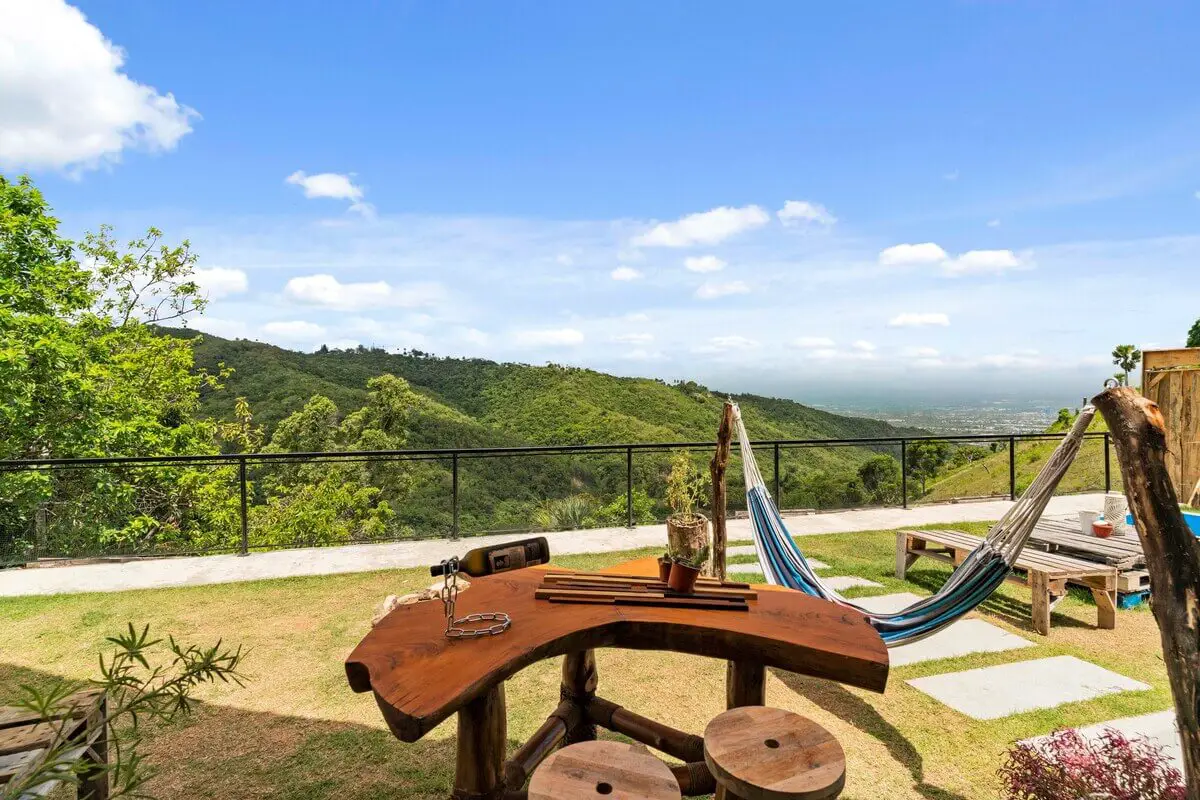 One of the most striking things about this container house is its location. Built on a hillside, this container house affords residents a magnificent view.
Container structures like this work exceptionally well in locations that provide beautiful panoramas. Whether placed in the countryside or in urban settings, container structures can be designed to take full advantage of their surroundings.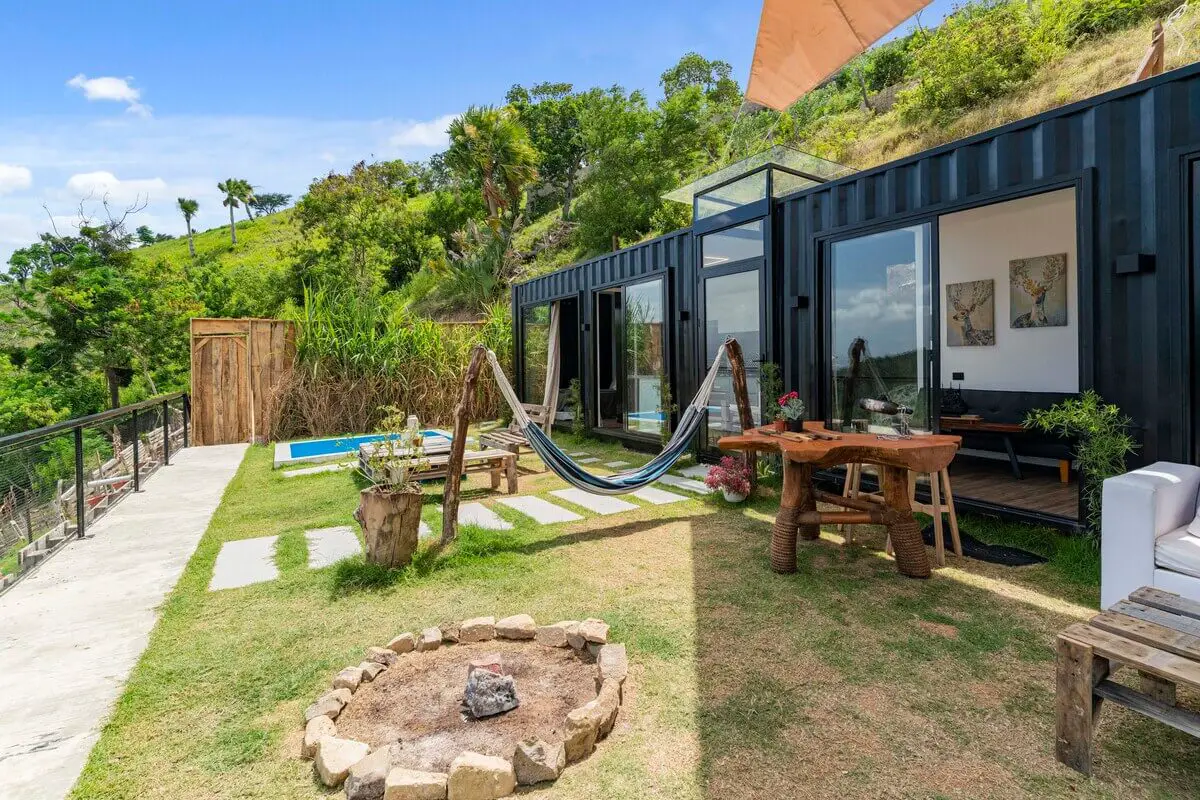 The garden surrounding this container house is as impressive as the structure itself. With furniture made from recycled materials, carefully arranged stone details, and plenty of greenery, this container house takes eco-friendly design to the next level. And let's not forget the pool- the perfect spot to relax, unwind, and take in the views.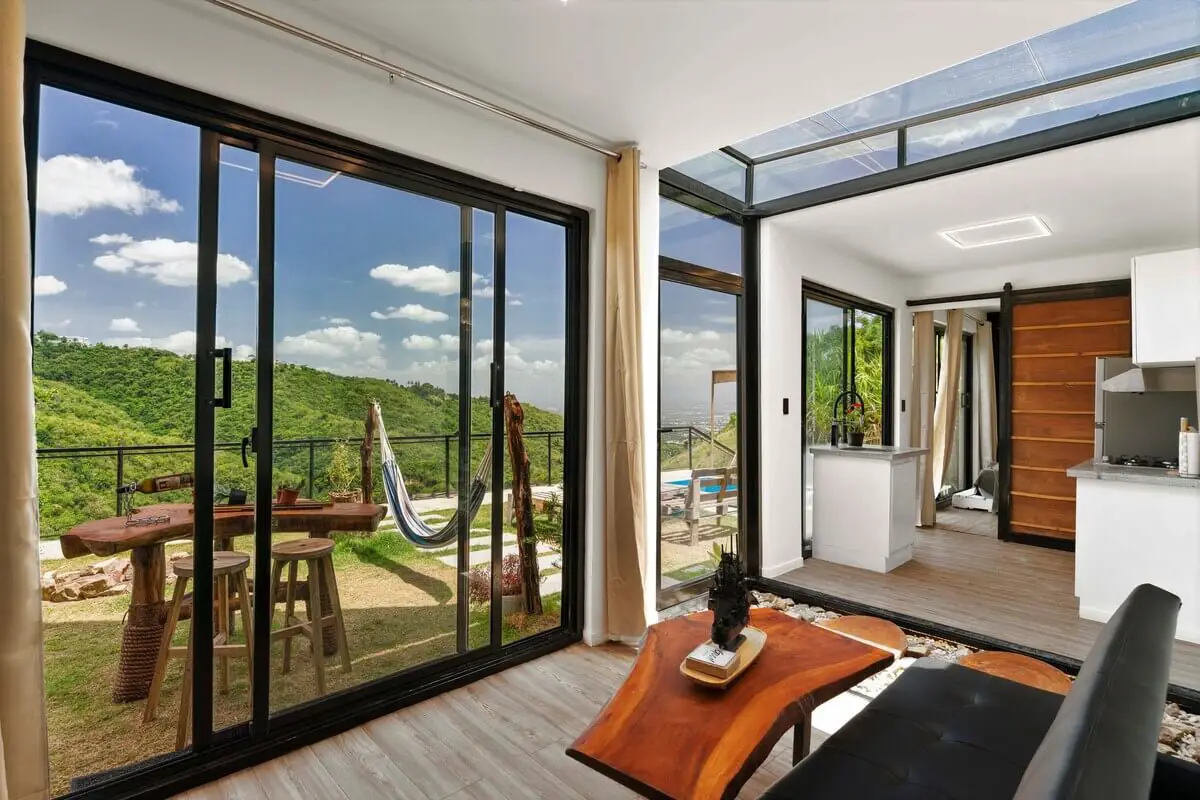 Let's look at the plan of the container home.
This particular house consists of two containers, with one containing a bedroom and a kitchen on the left, while the other has a sitting area, bedroom, and bathroom on the right.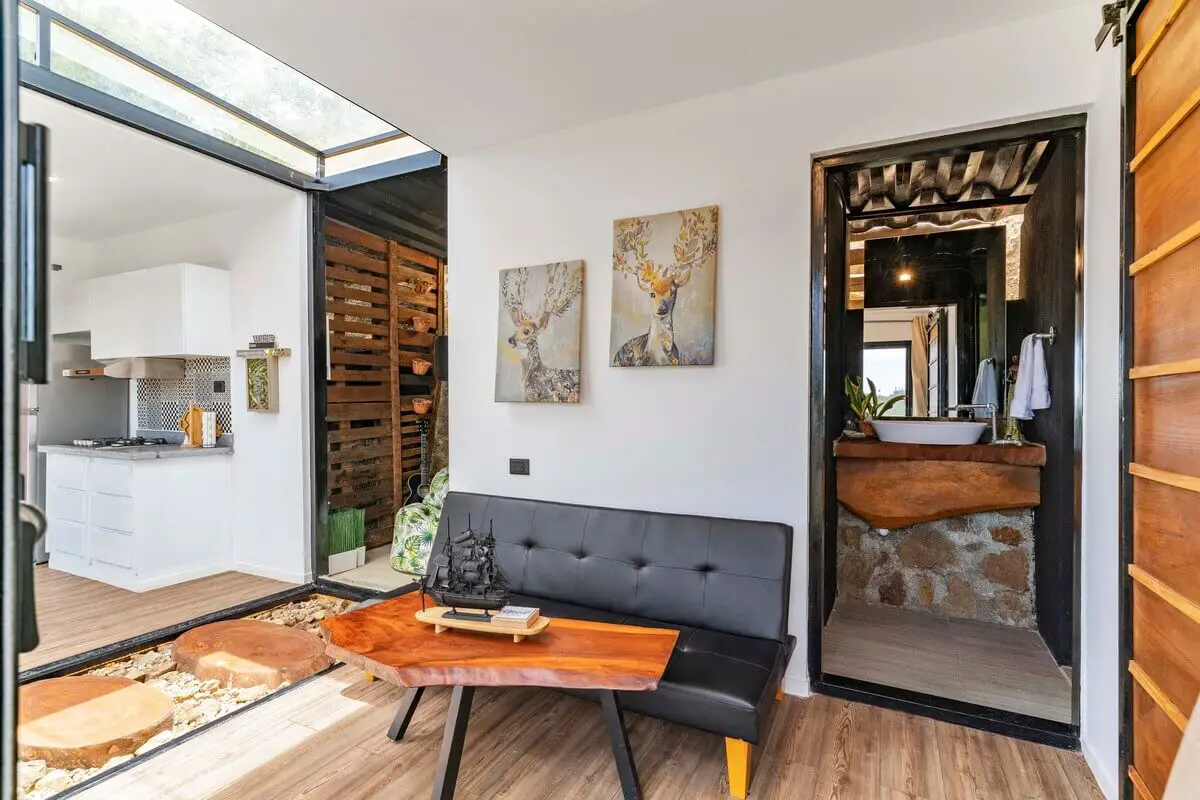 The design may seem simple, but it's highly efficient, taking advantage of every square inch of space.
The containers are also incredibly sturdy and durable, providing excellent protection against natural disasters such as hurricanes and earthquakes.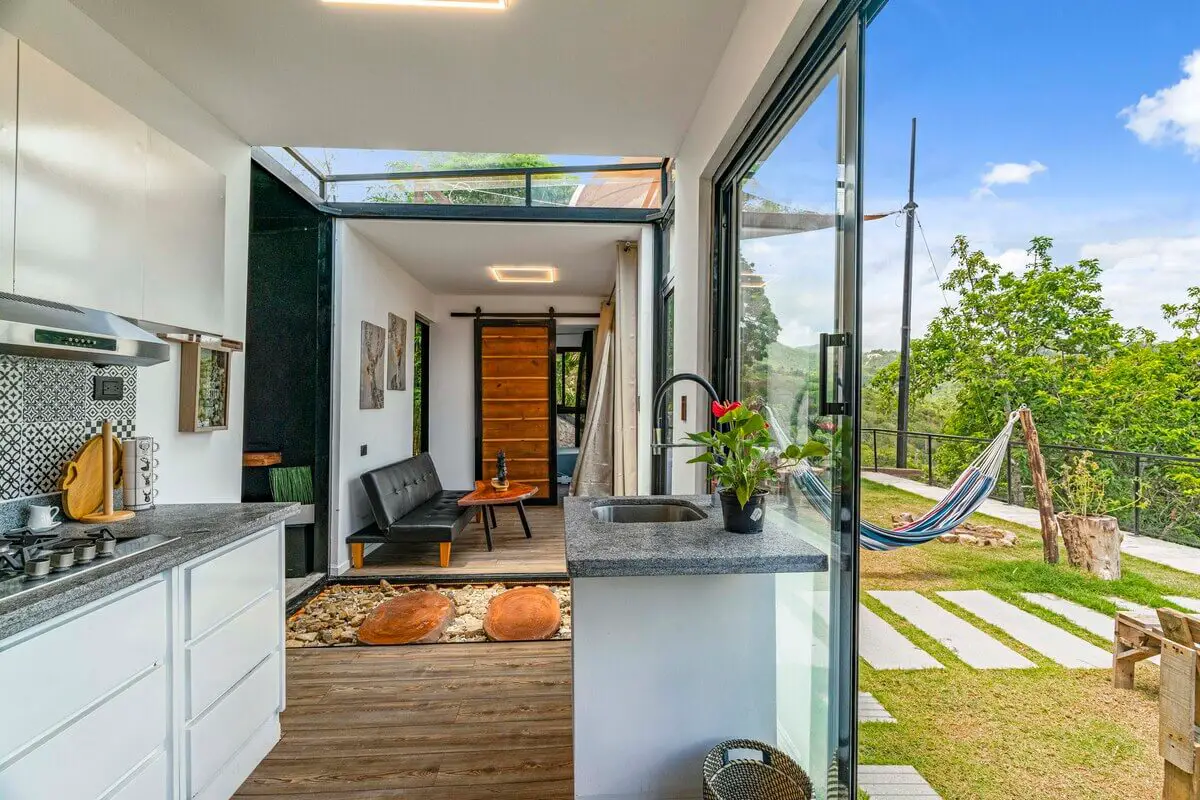 Now, let's talk about the design of the container house.
The decor is focused on black color, which dominates in most areas of the house. For instance, the bathroom is entirely black. However, there is a bit of white intensity in the kitchen, and other parts of the house are beautifully decorated with wood and plants.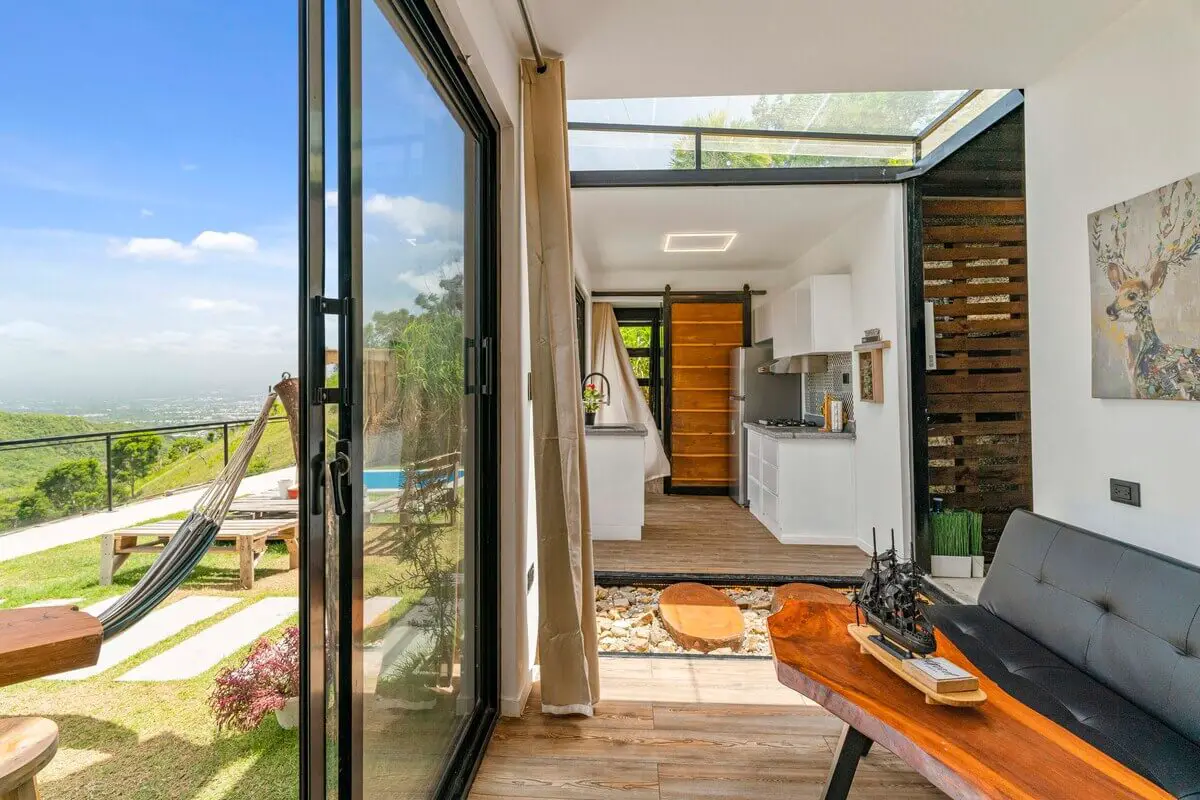 The black color theme provides a sleek and modern look that perfectly complements the minimalist design of the house.
If you're considering a container house as your next living space, you're in the right direction. With their modern, sleek design and eco-friendly features, these innovative homes offer a more affordable and sustainable living option compared to traditional homes.
However, before making a final decision, it's crucial to research, plan, and consult with experts to ensure that your container home meets all local regulations and requirements.
So, let's start living in a new, innovative, and sustainable way.